Get connected with our daily update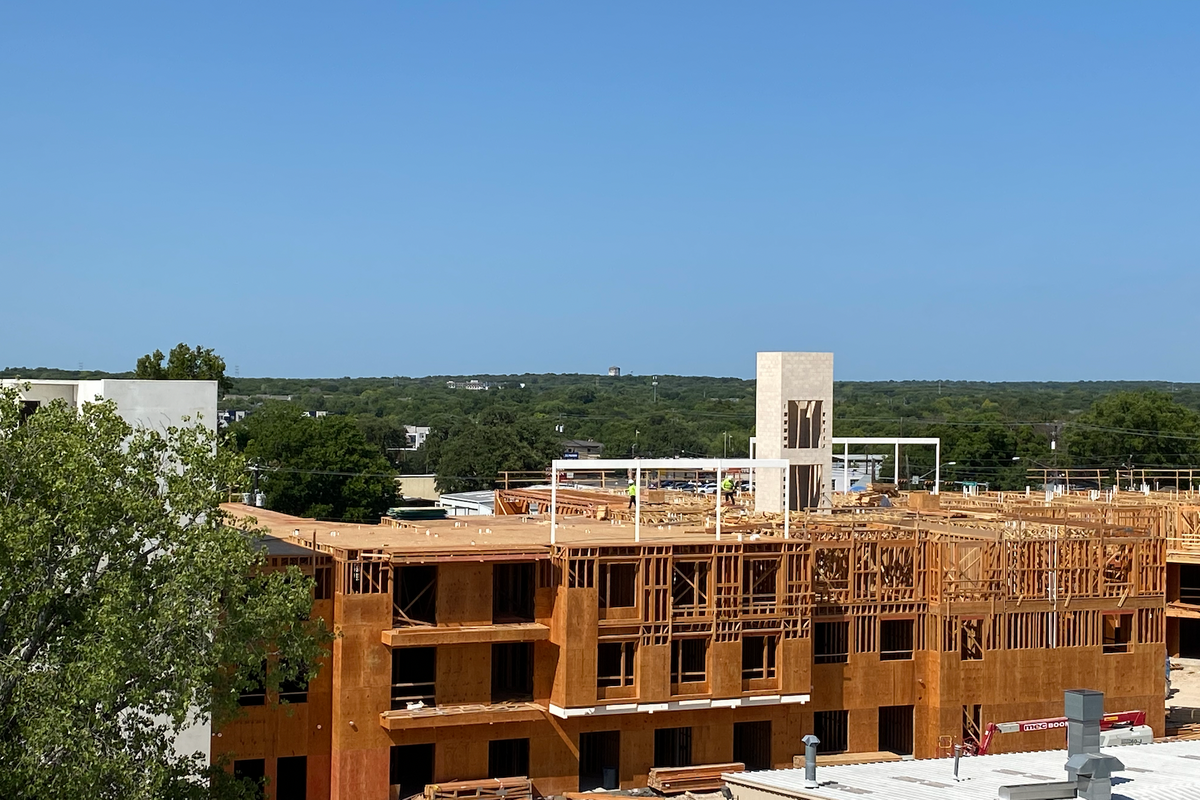 By Jonathan Lee
Since the pandemic began, most Austinites have felt the effects of increased rent, higher property taxes, or home prices growing increasingly out of reach. With rising costs forcing people out of their neighborhoods (or out of the city entirely), candidates hoping to become Austin's next mayor in November agree that something has to be done – and with urgency.
---
Here, we'll break down how mayoral candidates Celia Israel, Kirk Watson and Jennifer Virden say they'll make housing more affordable.
How urgent?
While housing affordability has been a salient issue for many years, the problem has only recently become a top priority for candidates for local office. Watson and Israel told the Austin Monitor that affordability is the biggest challenge facing the city – in line with what respondents said in the recent Notley/Monitor Poll.
"I think affordability and cost of living in Austin right now is the number-one issue, and the biggest part of that is the expense of housing," Watson said, calling the situation an "emergency."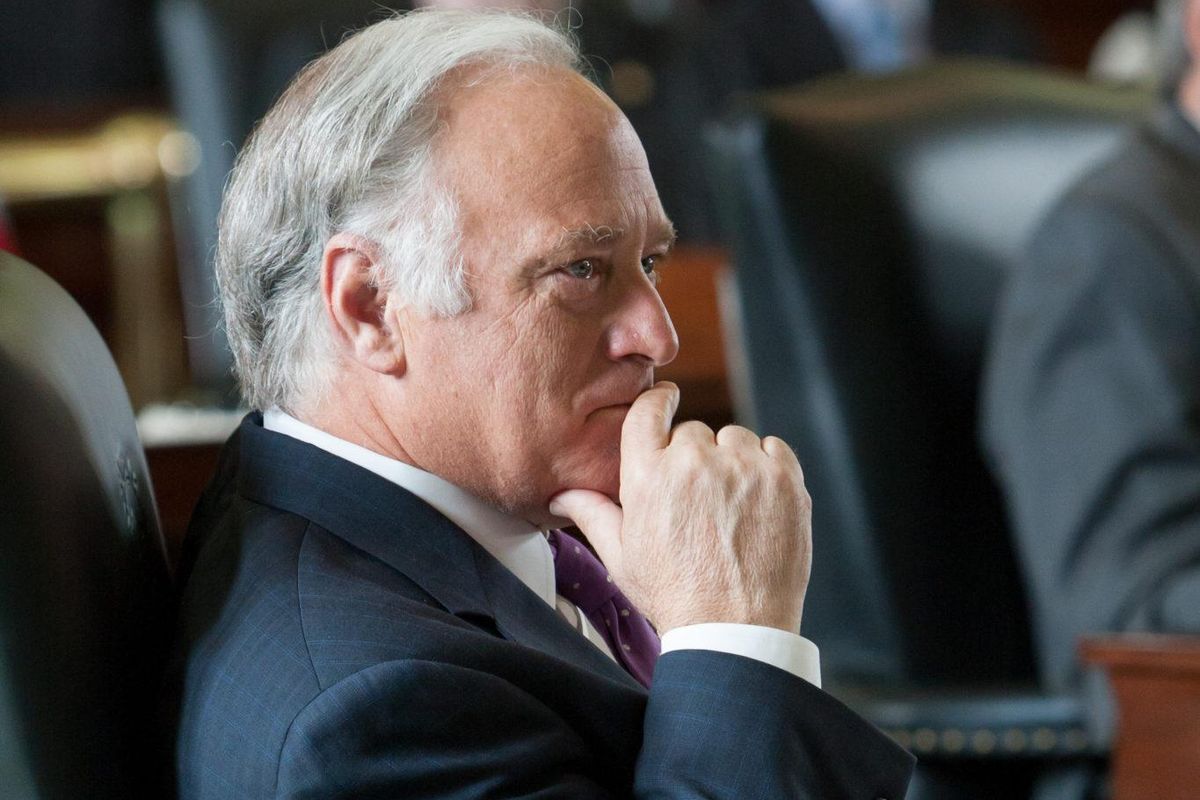 (Kirk Watson)
"It's an emergency from the standpoint of pure need, and it's an emergency from the standpoint of it's something we can't waste time on." Watson released his housing platform on July 21 and a broader affordability platform early last week.
Watson stressed that his plan will "get us out of the old fights that have been an all-or-nothing, winner-take all, zero-sum-game fight for the last decade." The plan details six strategies as well as 10 other policies that will "make it easier and cheaper to bring new housing online while protecting our existing neighborhoods and environment."
Israel called Austin's housing predicament a "crisis." When she launched her six-step Home for All platform in May, she said, "This election is about who can afford to live here and who gets to decide."
For Israel, rising housing costs are personal; her rent increased $300 this past year. "I didn't need to do a poll to tell me that this was the number-one issue and that people are hurting," she said.
Jennifer Virden, who works in building and real estate, told the Monitor in an email that housing affordability is "a major challenge" that is exacerbated by city policies.
In Virden's housing platform, released in February, she wrote, "The different stakeholders must realize by now that an 'all-or-nothing' approach hasn't worked, and that we must all work together to cut a path of compromise."
Permitting
All three candidates say the city's slow and expensive permitting process needs an overhaul.
Watson suggests an immediate audit conducted by experts, with a goal of implementing the audit's recommendations within nine months of taking office – an ambitious timeline by City Hall standards. Watson also wants to temporarily cut permitting fees in half and create a new type of site plan for "simple projects that need less oversight."
Similarly, Israel suggested creating a "site-plan light" option to speed up approval of projects with six to 12 units. She also proposes allowing three- and four-unit projects – anything "house scale" – to participate in relatively short residential review, which currently applies to single-family homes and duplexes. Another solution to long review times is the creation of a "development ombudsman" in charge of streamlining development review.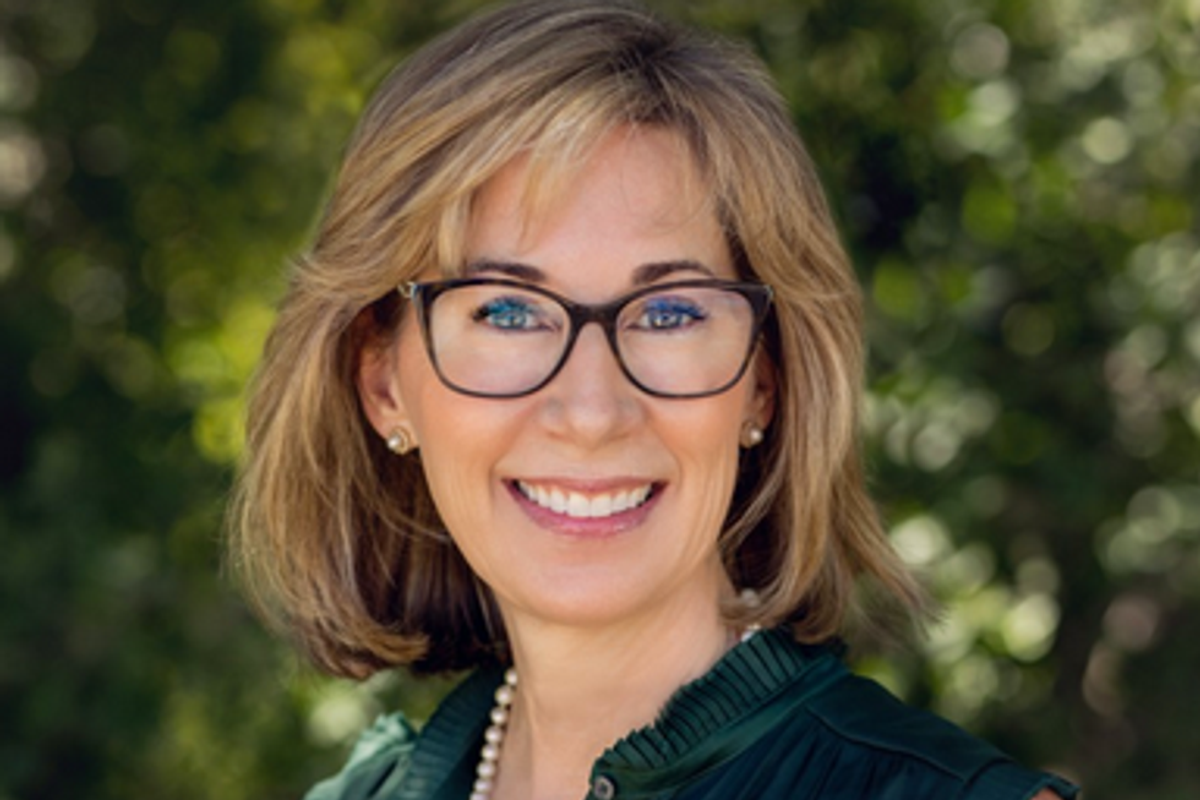 District 10 challenger Jennifer Virden announces run for Austin mayor. (Jennifer Virden)
Virden proposed similar changes. She said fees should correlate to the size of a project and that all development permits should be housed in one department instead of many separate departments with competing priorities.
The city's permitting process has come under fire from builders for being too expensive and time consuming. A recent report shows that fees for multifamily residential development are higher in Austin than any other city in Texas. While the city has known about the flaws of the process for years – a scathing several-hundred-page audit came out in 2015 – builders say not much has improved.
Zoning changes 
In the first moment of confrontation in the mayoral race, Israel attacked a proposal by Watson to encourage zoning changes at the City Council-district scale.
Watson's plan would allow individual Council members to propose land use changes that would just apply in their district, an approach Israel attacked as "a return to redlining" that would allow wealthier Council districts to avoid change.
Watson clarified his proposal in an email to supporters, saying no Council member would be able to unilaterally veto or adopt zoning changes in their district and that all districts should adopt some reforms.
"The criticism is all premised on the idea that somehow somebody gets a veto," Watson said. "That's not in there." He explained that the approach could be a way to break the gridlock that mired the effort to rewrite the entire land development code.
"I think it's a sign of leadership that you try out new ideas, especially when you've had a decade that it hadn't worked," Watson said.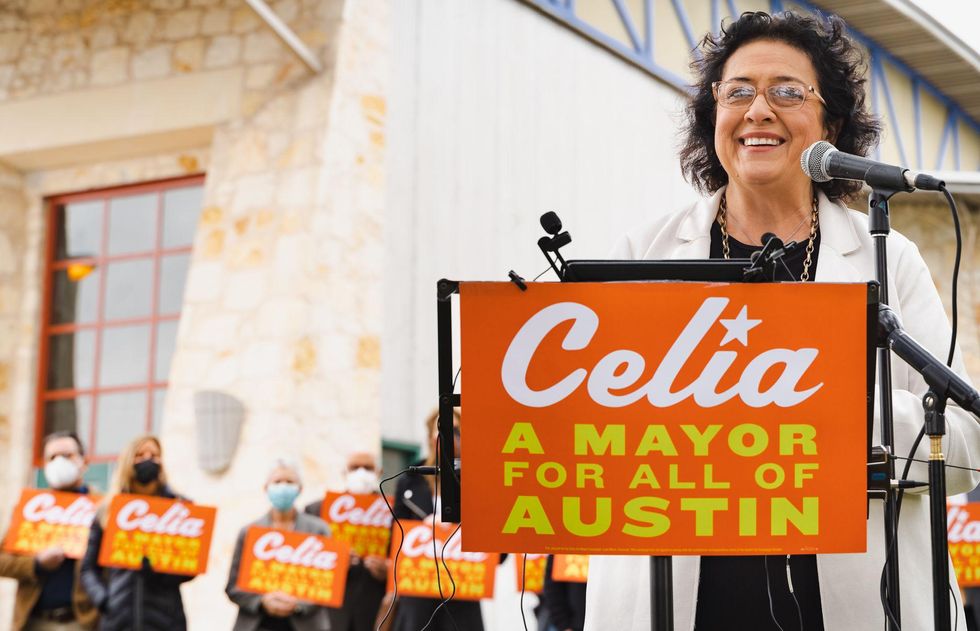 State Rep. Celia Israel 'ready for a new challenge' with run for Austin mayor. (Rachel Pearll/CCR Studios)
For her part, Israel said her criticism still stands. "If you can read that walked-back explanation and see anything different, I welcome that," she said.
While nothing is stopping current Council members from suggesting zoning changes just for their district, no member has done so.
Watson also proposes rewarding Council districts that adopt pro-housing reform. While the details still need ironing out, the basic idea is to redirect some of the increased property tax revenue from new development to fund district-level priorities like parks, displacement prevention or rental assistance.
Virden advocated for small area plans as well, though not necessarily at the Council-district scale. "Tackling zoning map changes at a smaller scale with small area plans has a better chance of being done well," as opposed to a citywide rewrite, she said.
Israel said she hopes the opportunity will arise to finally rewrite the entire land development code. "We're in a different political time now where we can recognize the crisis, come together and be proud of our city instead of wringing our hands over what we cannot achieve," she said. "I refuse to accept that the status quo is part of our future."
Both Watson and Israel support increasing density along major streets and transit corridors, as well as making accessory dwelling units easier to build.
Israel also supports allowing more "missing middle" housing. The term refers to types of buildings between single-family homes and large apartment buildings that zoning typically doesn't allow or incentivize. Watson's platform does not mention missing middle housing.
Following court rulings affirming the right of property owners to petition large-scale zoning changes, both Israel and Watson say they support passing land use changes with less than a supermajority – unless a valid petition is present. City Council has been wary of passing such zoning changes without a supermajority for fear of legal action. Virden said she respects the court rulings.
Compatibility and parking requirements 
Minimum parking requirements and compatibility, a rule that limits the height of buildings within 540 feet of single-family homes, have been top of mind recently. In June, Council resolved to relax the rules for properties along transit corridors. Compatibility in effect prevents multifamily housing on many properties along major streets, where Council agrees dense housing should go. Housing advocates and developers say parking requirements are another barrier to making housing cheaper and easier to build.
Virden, Watson and Israel all support reducing parking and compatibility requirements. Watson suggests "reducing compatibility and reducing or eliminating parking requirements in targeted areas," though he did not say exactly where and by how much.
Virden proposes a compatibility compromise similar to what Council has discussed. She also supports reducing parking requirements for single-family homes and buildings within an eighth of a mile of public transit.
Israel supports reducing parking requirements everywhere, which she said would allow for "improved response to the market" and "more housing space on certain lots." Israel said she has publicly backed compatibility reforms sponsored by Council Member Chito Vela.
Housing on publicly owned land
Israel's and Watson's platforms emphasize another idea that has been kicked around for years though not quite acted upon in earnest: building affordable housing on publicly owned land.
Watson proposes creating a Central Texas Housing Partnership in which public entities would plan for housing on the land they own, as well as finding other solutions to a housing crisis that extends beyond Austin's city limits. Watson also proposes turning part of Walter E. Long Park into a dense, mixed-use community similar to Mueller.
Israel said "we should be doing public good with public land" – but without Council's penchant for delay. "(Council) will study and analyze something to death," she said, pointing to the proposed affordable housing project on former Austin Energy property at 6909 Ryan Drive. "The city has been thinking about housing there for over 12 damn years. I think that's a sin. It's especially a sin now that people are hurting."
Watson agrees it shouldn't take years to decide what to do with city-owned property. "We can't let the fact that we have thought about some of these things for 10 years create the impression we can't get this done," he said.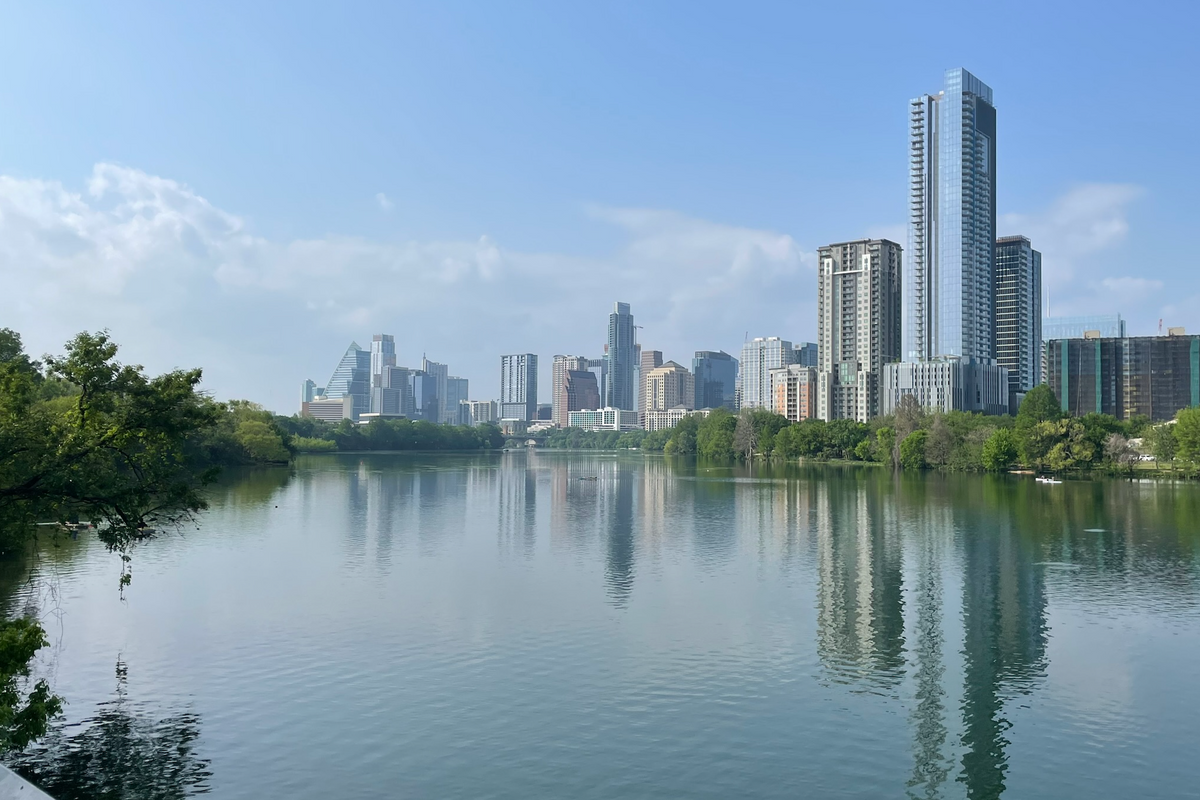 We've all heard it before, 'Austin isn't what it used to be,' despite residents complaining about their beloved city morphing since the 1880s. However, that's not to say Austin hasn't changed.
With expansive population growth, new businesses steadily flowing in, celebrities snapping up local property and constant new development, Austin is making its way through some growing pains.
Here are some of the parts of the city longtime Austinites gripe about and newcomers don't notice.
South Congress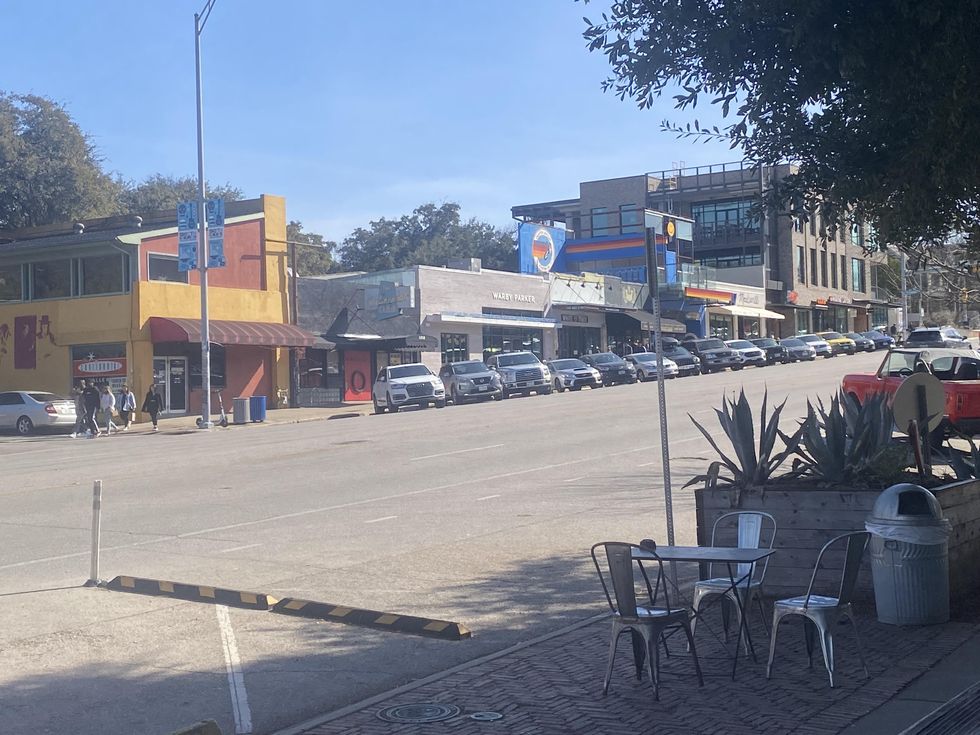 (Laura Figi/Austonia)
From its origins as a pseudo-red light in the 1990s to its emerging identity as a luxury shopping center and tourist destination, South Congress has been the epicenter of change in Austin. While many legacy businesses—think Prima Dora, Güero's Taco Bar and The Continental Club—are still operating, it has also seen its fair share of closures since the pandemic: Most recently, Lucy in Disguise with Diamonds announced it would closing.
the south congress area is raising my blood pressure

— woman (@fiorellino__1) August 6, 2022
For each closure, there has been a handful of new openings, namely along Music Lane, which was completed in spring 2020. The new strip has brought crowds to luxury stores and restaurants that are typically reserved for the likes of The Domain, like designer brand Hermès, social club Soho House and luxury perfumery Le Labo. One person's sadness about the change is anothers excitement.
High-rise towers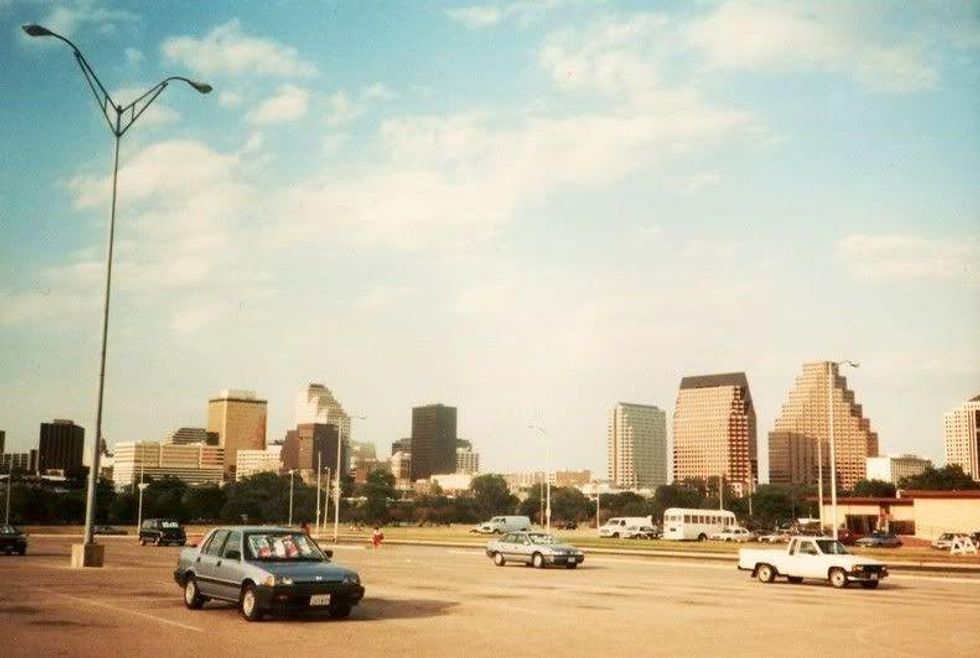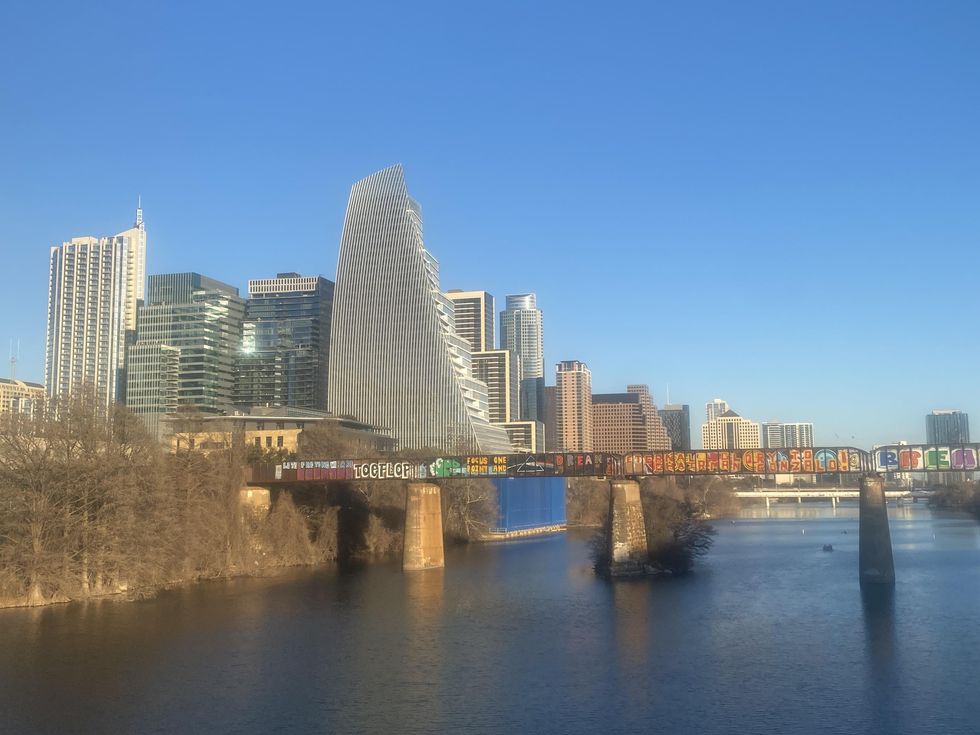 Since 2019, Austin has added 32 new buildings to its skyline, with another 28 under construction and yet another 25 in the proposal stage according to a June Downtown Austin Alliance report. In the words of the antique Austin-American Statesman in 1936, "Rip Van Winkle would have rubbed his eyes in amazement," upon seeing the difference just 10 years can bring to the skyline.
While newcomers, especially tech executives, look forward to moving into the newest high rises, they mean big changes for long-time Austinites. The new towers mean the closure of Rainey Street favorites, as well as the 4th Street Warehouse District.
Making restaurant reservations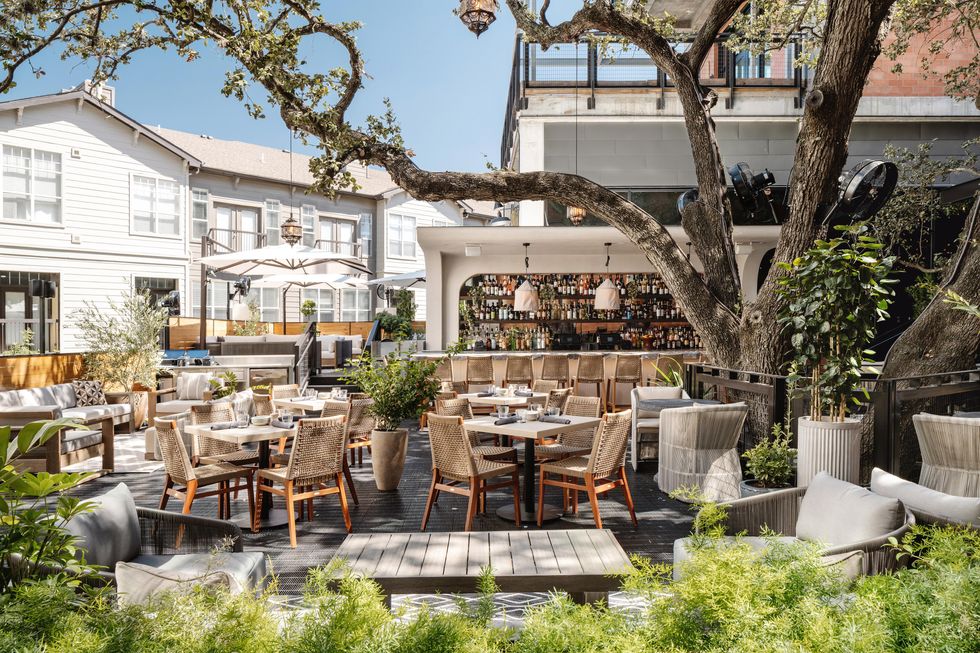 (Aba)
One of the most universal complaints about the 'new' Austin, from locals and visitors alike, is the need to make a reservation at most restaurants in town. This is a big change for locals that have lived here most of their life—you rarely had to make reservations pre-pandemic. And while this isn't loved by newer Austinites, it's the norm they know.
While you can still find walk-in options—think Lou's, Taquero Mucho, Magnolia Cafe and Terry Black's Barbecue—most restaurants with two or more dollar signs on reservation sites like Resy are likely to require a reservation… likely a month or more in advance.
According to
Open Table,
some of the hardest places to get a reservation are celebrity hotspot Aba, James Beard Foundation Award-winning restaurant El Naranjo, Lady Bird Lake rooftop bar P6, sushi restaurant Uchi and farm-to-table restaurant Emmer & Rye. You'll need to break out your calendar for those.
The Domain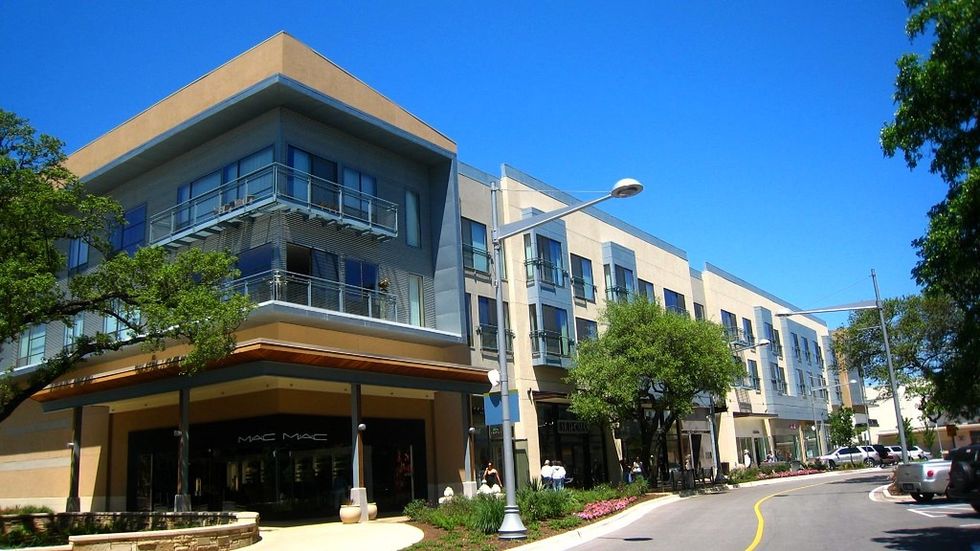 (Peter French/CC)
This massive development in North Austin is the go-to stop for luxury brands like Gucci, Anthropologie, Louis Vuitton, Tiffany & Co. and Restoration Hardware. Split into two sides: The Domain and Domain NORTHSIDE. Originally opened in 2007, The Domain has changed drastically in its 15 years of business and is often called Austin's "second downtown" but that still doesn't change the fact that it still feels like a new area to longtime residents.
Smart City
apartment locator Maddie Hastings
said she doesn't often lease locals at The Domain, mostly people from out of town, and when she does, they don't typically stay more than a year. Still, for newcomers, it's a fun development to work, eat and play.
Austin FC vs. UT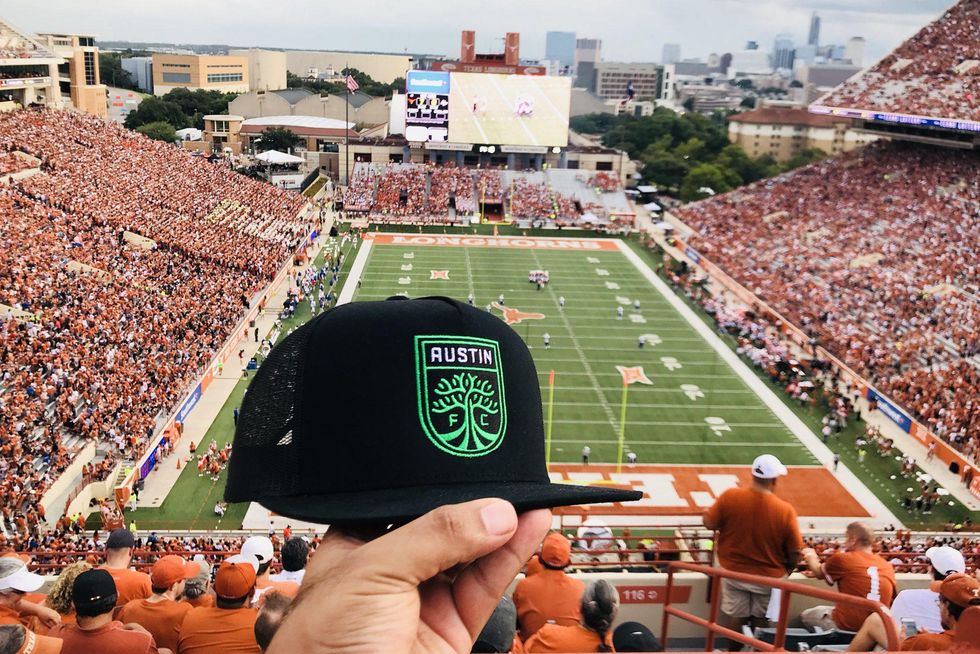 (Jay Torres)
Verde has yet to stamp out that burnt orange cult following in town. Austin FC has gained a steady following despite only being on its second MLS season, but the University of Austin has strength in numbers from the hundreds of thousands of Longhorns who have graduated from the famous school living both in and outside of Austin.
Longhorns fans are often older Austnites or those that have graduated from the school. But for newer Austnites, they don't have a connection to the school and are instantly welcomed into the diverse and fresh MLS team.
That said, Austin FC and Longhorn fans seem to be peacefully coexisting, with part-owner and UT alum Matthew McConaughey saying "the more, the merrier."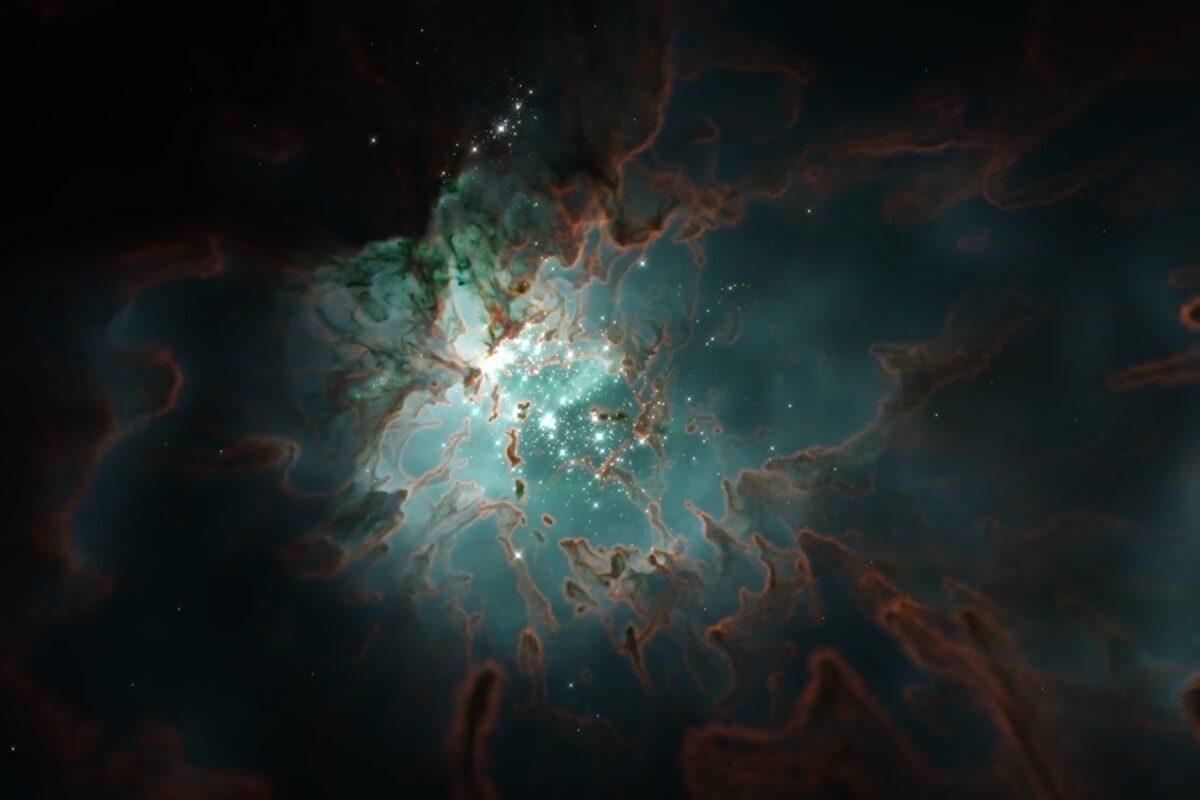 The stars aligned for a breakthrough discovery.
A collaborative team led by researchers from the University of Texas at Austin has found that star formation is a self-regulatory process. This understanding could lead to more information on star formation within our own and far away galaxies.
Every population of stars in our galaxy, and in the dwarf galaxies surrounding us, has the same balance for the mass distribution of stars, or what astronomers call the initial mass function. This has confused astronomers for decades since the stars in other galaxies were born under different conditions over billions of years.
So the researchers carried out simulations that were the first of their kind. Essentially, they follow the formation of individual stars in a collapsing giant cloud while also capturing how these newly formed stars interact with their surroundings by giving off light and shedding mass in a phenomenon known as "stellar feedback."
"For a long time, we have been asking why," said Dávid Guszejnov, a postdoctoral fellow at the Department of Astronomy at UT. "Our simulations followed stars from birth to the natural endpoint of their formation to solve this mystery."
The research was completed on two of the most powerful supercomputers in the world and was part of an initiative known as the STARFORGE Project, which is co-lead by UT Austin and the Carnegie Observatories.