Get connected with our daily update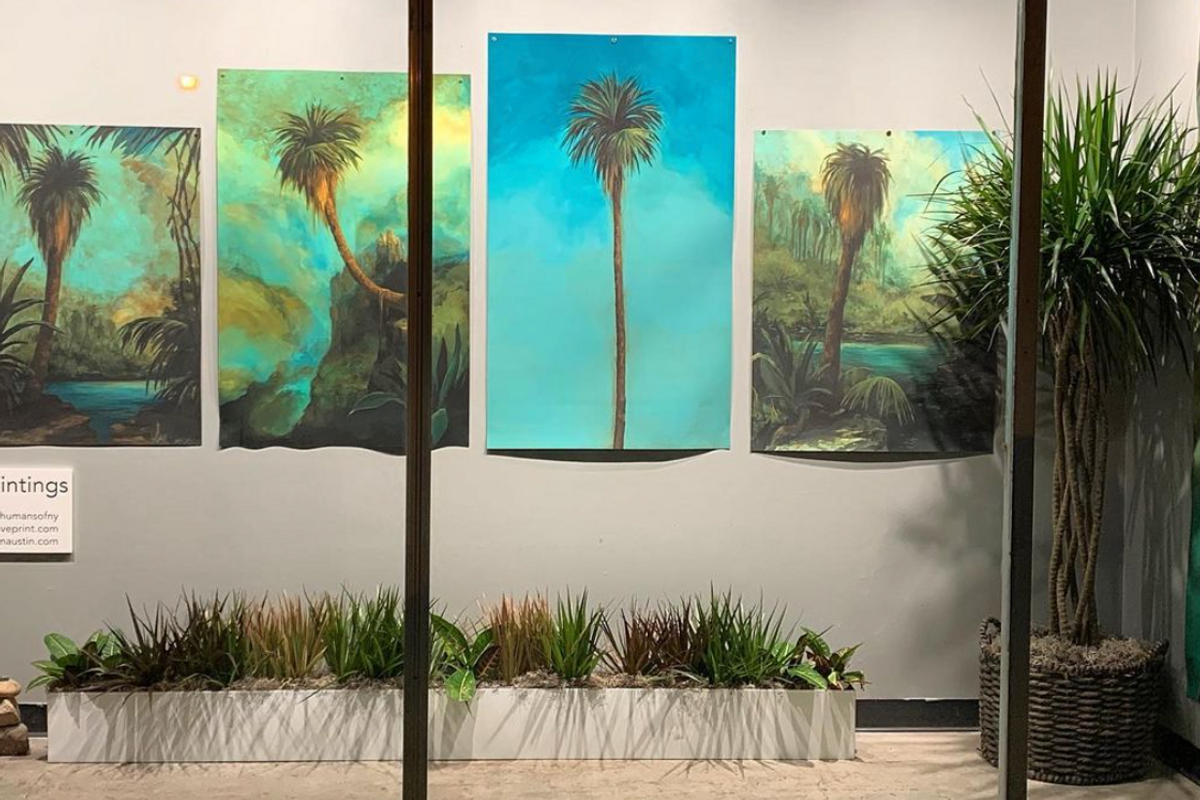 Austin artist Mickey Mayfield recently received posthumous recognition on the popular photoblog Humans of New York.
---
Mayfield's friend, Robert Leeper, was profiled by HONY photographer Brandon Stanton last week. Over seven posts, Leeper recounted his friendship with Mayfield, which began in the early 1990s and lasted until Mayfield's death from complications due to AIDS in 2002. It received nearly 1.5 million likes on Instagram.
In addition to speaking about their friendship, Leeper spoke about Mayfield's career as a painter of palm trees and other scenes.

"From the moment I first saw his portfolio … I knew that he belonged in a museum," Leeper told Stanton. "Or at least a gallery. And I wanted that for him."
With his friend's help, Mayfield sold a painting at an unnamed Austin coffee shop for $300, which led to future success.
"Every time he sold a painting, we'd go out for dinner at a place called Jeffrey's," Leeper said in the series, referring to the fine dining restaurant in Clarksville.
Eventually, Mayfield was commissioned to paint a mural inside the home of an Austin Museum of Art board member.

After Mayfield's death, Leeper worked with the board member to put on a weeklong show at the museum. "His paintings looked so beautiful on the walls," he told Stanton. "It felt like his work was finally where it had always belonged."
Leeper's story reverberated here in Austin, where a local fine digital printing and custom framing shop—AgavePrint on East Cesar Chavez Street—sells prints of Mayfield's work.

"The response has been great," AgavePrint co-owner Lauren Jaben wrote in an email to Austonia. "The story of Robert and Mickey's friendship resonated deeply with folks, and people from all over the world are eager to own their own Mickey Mayfield as a result."
A portion of the proceeds from Mayfield's print sales will benefit people with AIDS and HIV through the local nonprofit Project Transitions. In a comment on the final installment of his HONY series, Leeper also encouraged readers to donate.
"I send you the most sincere thanks and if you are inclined, please consider a donation to Doug's House (Project Transitions) or any of the many organizations who serve people with HIV, depression/mental health issues or teens who are forced to runaway from their homes because they are LGBT," he wrote.
The response was immediate.
"(Donations) started coming in that night," Project Transitions CEO Cynthia Herrera told Austonia.
The nonprofit, which provides housing, support services, recuperative care and hospice to people with HIV and AIDS, received around $1,500 in donations thanks to the series.
Pre-pandemic, Project Transitions earned some of its revenue through two thrift stores. But COVID forced them to close for much of the year. Meanwhile, the people they serve were at heightened risk of contracting the virus because most are immunocompromised.
"It was definitely unexpected and welcome and needed," Herrera said of the response. "Especially in a year like this."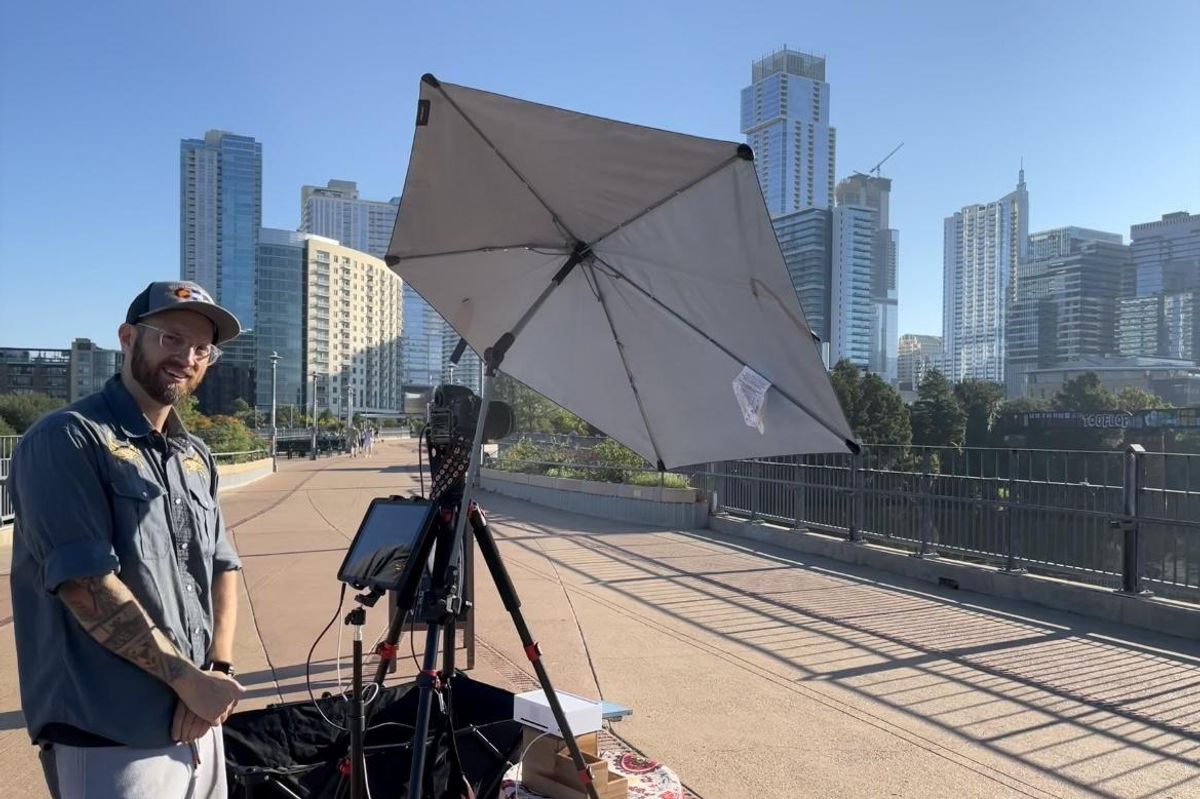 Nicklaus Pereksta says he loves photographing enthusiastic people, and it's why his latest gig offering pictures to people out on Lady Bird Lake's hike and bike trail is going smoothly. He sets up his gear on the Pfluger pedestrian bridge and puts out a sign: Photos, $10.
"Overwhelmingly, this has been a really positive experience," Pereksta said. "I get excited when I wake up in the morning and I can't wait to go to work."
Bikers and joggers are excited about it too. On the pedestrian bridge leading to downtown Thursday morning, a man on an e-bike rode up and posed, wanting more photos.
"I posted the last pictures on Instagram and people loved it. They asked, 'where is this guy?'" the biker told Pereksta. Bashfully, Pereksta, who also photographs landscapes and at weddings and other events, said he was happy to hear that.
Pereksta started these photos about a month ago, after the strenuous runs required in his valet job started causing pain in his legs. And though he has a passion for photography, he wasn't so sure when he started working independently if it would work out.
He felt uncertain about the demand for it and was also worried about having lots of expensive equipment out in the open.
"Then like the first day was nothing but high praise and people are like, this is so awesome. This is great. I've never seen anything like this before. I was like, Wow, this was really good, like positive turnout. So I got encouraged."
Now, he wants to expand and is thinking of contacting the Mueller Farmers Market about how to become a vendor. Still, he'll carry a connection to photographing on the bridge since the word bridge is related to his last name.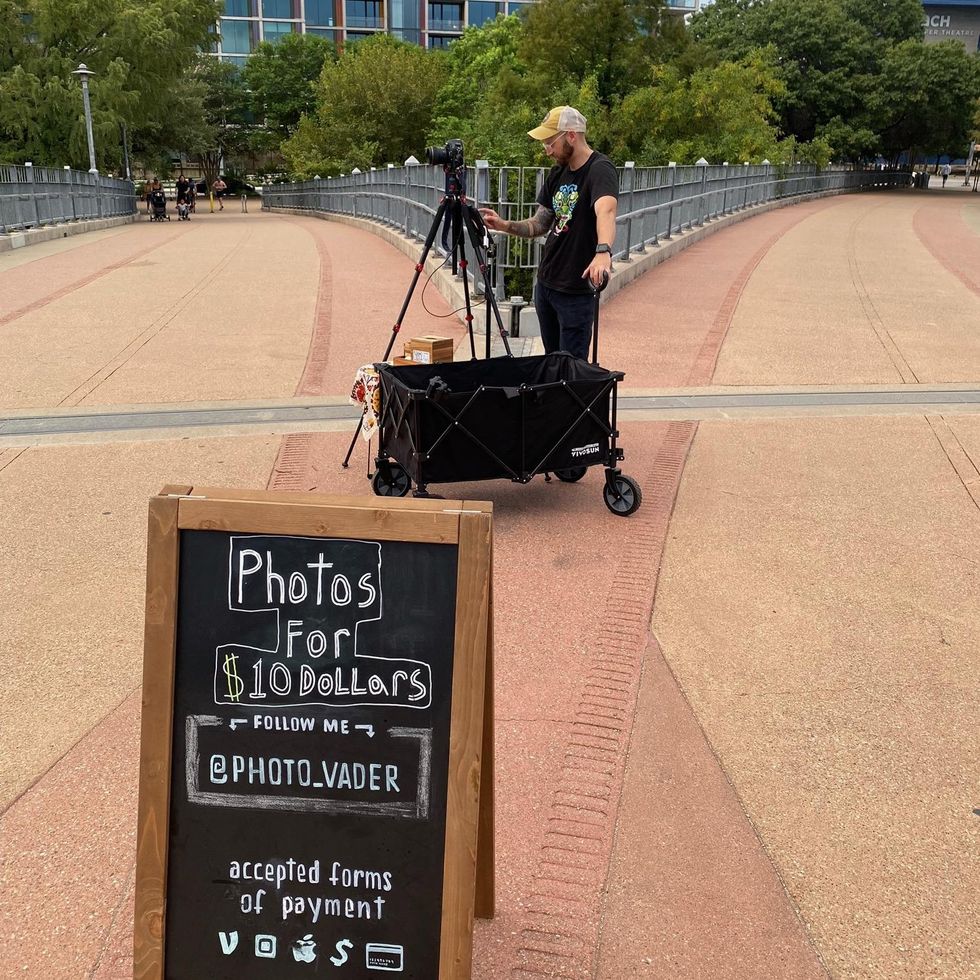 (Dewey C.)
"It's a name my great, great, great grandfather came up with when he was marrying somebody. It's actually quite a romantic name. It means a joining of two bridges," Pereksta said. "So, I thought it was ironic that I'm set up on a bridge. I'm kind of representing my last name right now."
Austonia talked to Pereksta about life in Austin, where he's lived for eight years after living in Boston doing band photography.
What was your first experience with Austin?
I came here to visit some friends and they took me to Barbarella. So we went to Barbarella and I was like, 'wow, this place is great.' And then the restaurants and the food and going to Barton Springs. I was like, 'this is amazing.' Because there's nothing like that in Boston. If you want to go to a natural spring, you got to go to New Hampshire. There's no pools in the city at all. So there's lots of swimming out here.
What do you like best about Austin?
You go to any little quiet bar and there's a band playing that should be like onstage for a sold out show. Yeah, they're playing to 10 people, right? Like, one of the best bands ever and they're playing for 10 people, right? And just little magic moments like that are pretty fun. You just run into little random weird things.
What do you think makes Austin different from other places?
There's no fall.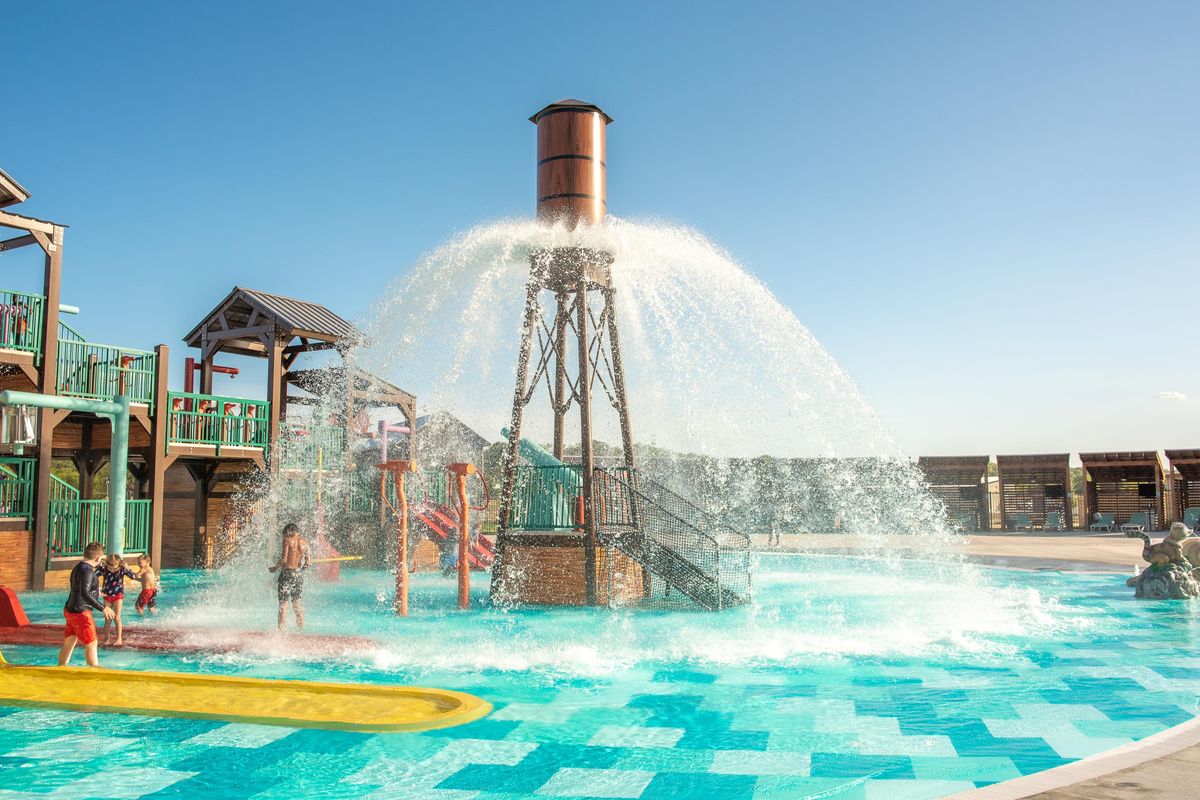 Camp Fimfo Waco
Camp Fimfo Waco, a brand new camping resort, is kicking off football and fall camping season in style! With top-notch amenities, premium accommodations, and 10 weekends of fall fun, there's no better place to have a fall camping getaway, especially if you're a Baylor football fan!
Fall promises to be a one-of-a-kind camping experience. From Sept. 16 to Nov. 24, weekends will be packed with fall-themed activities, including special Halloween weekends in October. Campers can enjoy activities like fall crafts, campground trick-or-treating, costume contests, site decorating, outdoor movie nights, and more!