Get connected with our daily update
(Jaime Rodriguez Sr./U.S. Customers and Border Protection Office of Public Affairs)
An overcrowded detention facility for migrant children in Donna, Texas, along the U.S.-Mexico border has made headlines this week. The 250-person capacity shelter is run by the U.S. Department of Health and Human Services and currently housing more than 4,100 people, many of whom are unaccompanied minors.

To address the issue, the Biden administration has established temporary shelters for migrant children at a Dallas convention center, the San Antonio expo center and a former oil camp in Midland. So some may wonder: Is Austin next?
---
Local immigration attorneys believe it is unlikely that a temporary shelter will be established in Austin as they have been in other Texas cities. Justin Estep, director of immigration legal services at Catholic Charities of Central Texas, said the temporary shelters are being established in cities near immigration courts. "As far as unaccompanied minors go they are probably going to end up mostly in San Antonio, Dallas and maybe Houston as time goes on," he told Austonia.

Austin does not have an immigration court; the closest one is in San Antonio. Additionally, a city spokesperson said Austin has not entered into any contracts for a shelter, despite recently clearing out the Austin Convention Center as an alternate care site for COVID patients.
But this isn't to say that migrants won't settle in the Central Texas region once they are released from custody, as U.S. Rep. Henry Cuellar, D-Laredo, suggested at a press conference earlier this month.
The journey to cross the southern border is dangerous for all involved. Our communities are responding the best they can, but the men & women on the ground are overwhelmed. I received this photo of 123 migrants apprehended by Border Patrol - who were packed inside a trailer. pic.twitter.com/xg79rJg5Q6
— Rep. Henry Cuellar (@RepCuellar) March 25, 2021
Although it seems unlikely that the downtown convention center will be converted to a temporary shelter for migrant children, local nonprofits do anticipate that some of the children being detained along the border may be released to relatives in Central Texas.

Catholic Charities expects to see an increase in demand for immigrant legal services related to these juvenile cases as well as to the ongoing rollback of Trump administration immigration policies, which deterred asylum seekers, DACA recipients and others from applying for immigration status. "We are prepared, and we are opening capacity," Estep said.
Any increase will likely be modest. Robert Painter, managing attorney for American Gateways, which provides immigrant legal services to low-income residents in Austin and San Antonio, said unaccompanied minors who cross the U.S.-Mexico border likely have parents or other relatives they are planning to meet. "Traditionally we don't see a huge influx just because the numbers are spread out across the country," he said.
The reasons for the overcrowding
Texas Gov. Greg Abbott and other Republican politicians have referred to overcrowded detention facilities as a crisis and the result of a surge in migration across the border. "This isn't some chaotic, apocalyptic situation down there," Painter said. "Calling it is a surge is political, not factual."
Overcrowding is a result of multiple factors, Estep said. When the Biden administration took office, it began rolling back the Trump administration's immigration policies on day one. As a result, many asylum seekers who were previously prevented from entering the U.S. because of that administration's "Remain in Mexico" and family-separation policies, for example, are now able to do so, leading to an expected backlog. It is also common for there to be an increase in migration when a new president takes office. "Migrants think they'll get a better deal," he added.
In addition to other factors, including recent hurricanes and ongoing civil strife in some Central American countries, there is also a seasonal component. "Typically this is the time of year that migration increases," Estep said.
Although Estep and Painter believe the Biden administration could have done more to increase detention capacity along the border since taking office on Jan. 20, they also acknowledge that the dismantling of the immigration system under Trump has compromised the current administration's response. "There was no infrastructure to get these kids from (Customs and Border Protection, which processes migrants detained by border patrol) to (Office of Refugee Resettlement) facilities," Estep said.
Painter hopes the Biden administration is working hard to reconnect migrant children to their families in the U.S. But this process is made more difficult by logistical challenges, the ongoing coronavirus pandemic and some parents' fear of dealing with the U.S. government given the last administration's anti-immigrant stance. "There's been some damage done," he said.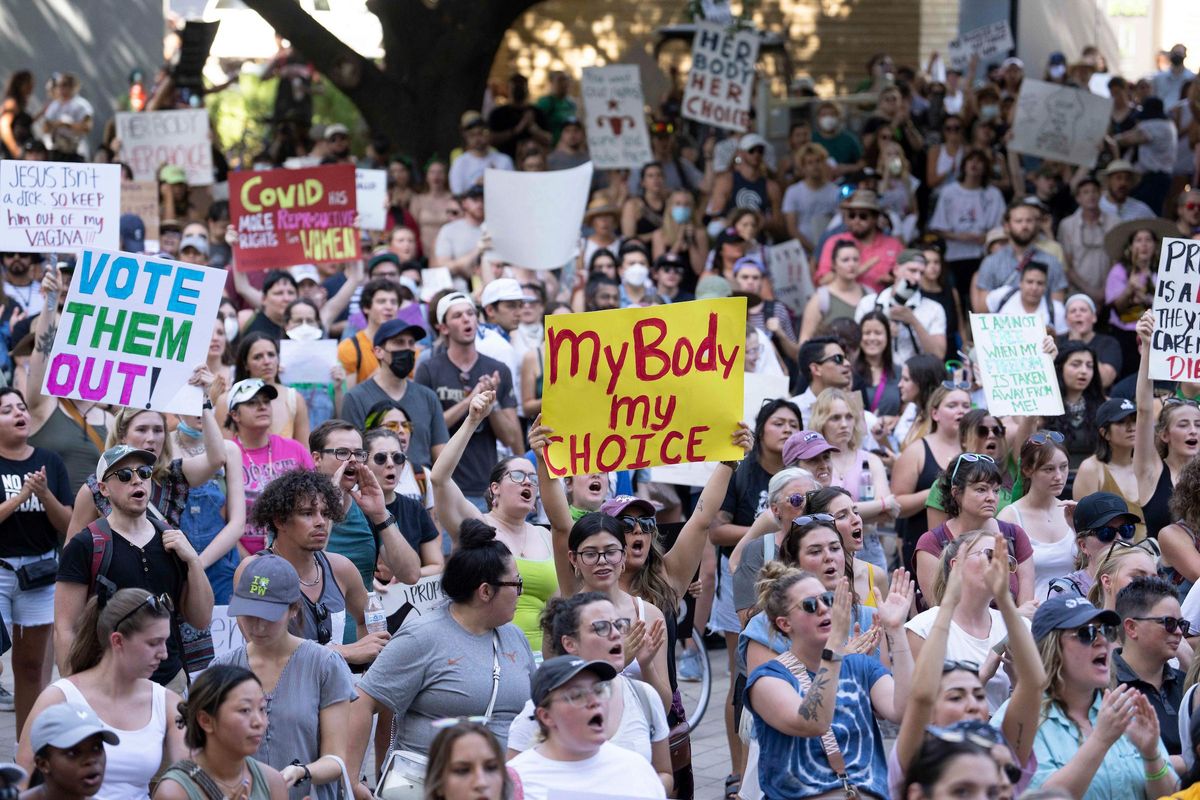 Hours following the U.S. Supreme Court's ruling to overturn Roe v. Wade, the landmark ruling that guaranteed a constitutional right to an abortion, on Friday, about 1,000 people gathered in Republic Square with signs calling for change.
The rally, organized by the group Rise Up 4 Abortion Rights Texas, started at the federal courthouse on Republic Square on Friday at 5 p.m. before the crowd marched to the Texas Capitol. More protests are expected to ensue over the weekend.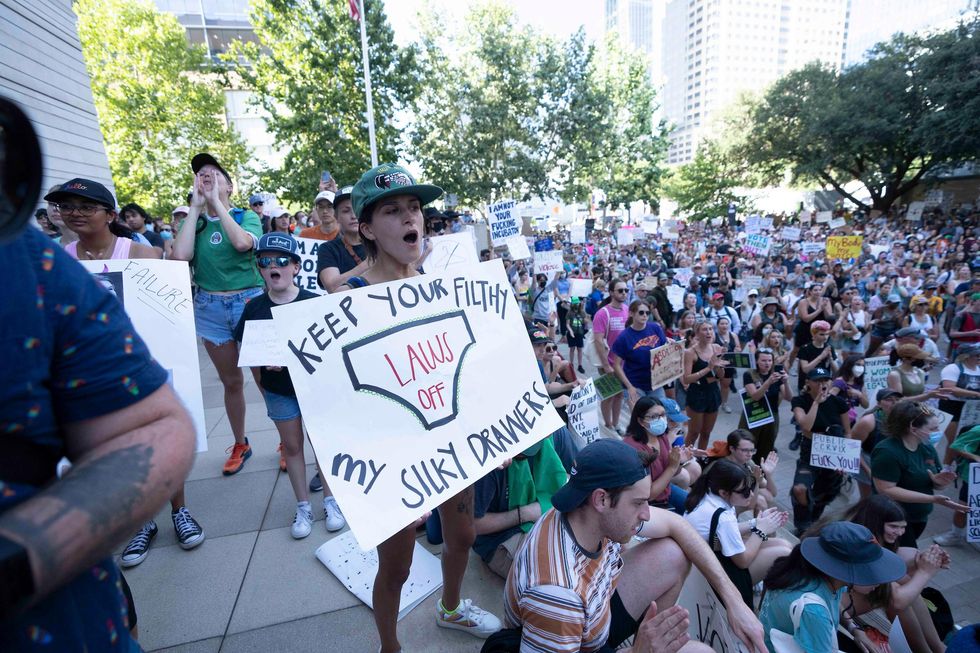 People showed up with all types of signs like Mindy Moffa holding up, "Keep your filthy laws off my silky drawers."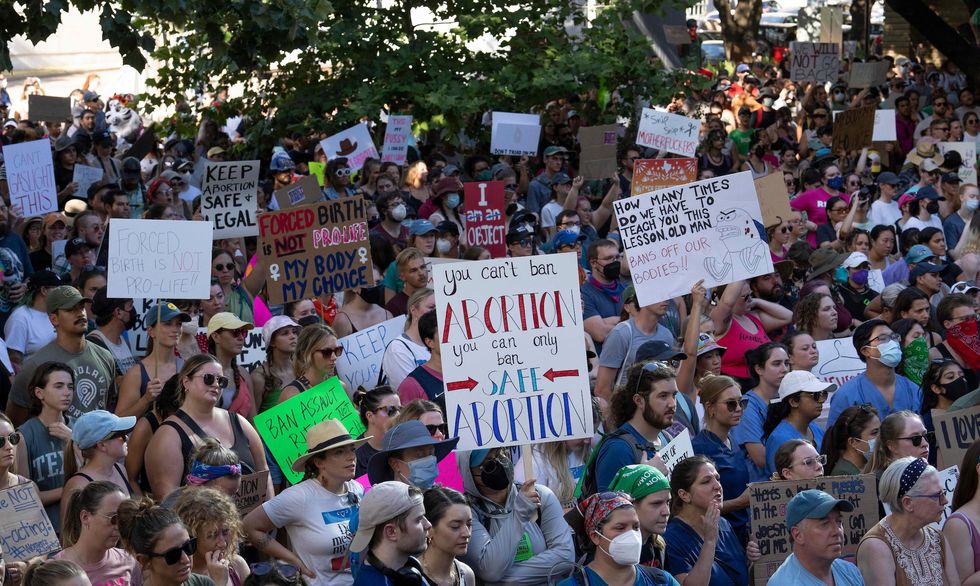 Austin joined cities across the country that saw protests for a women's right to an abortion after the ruling.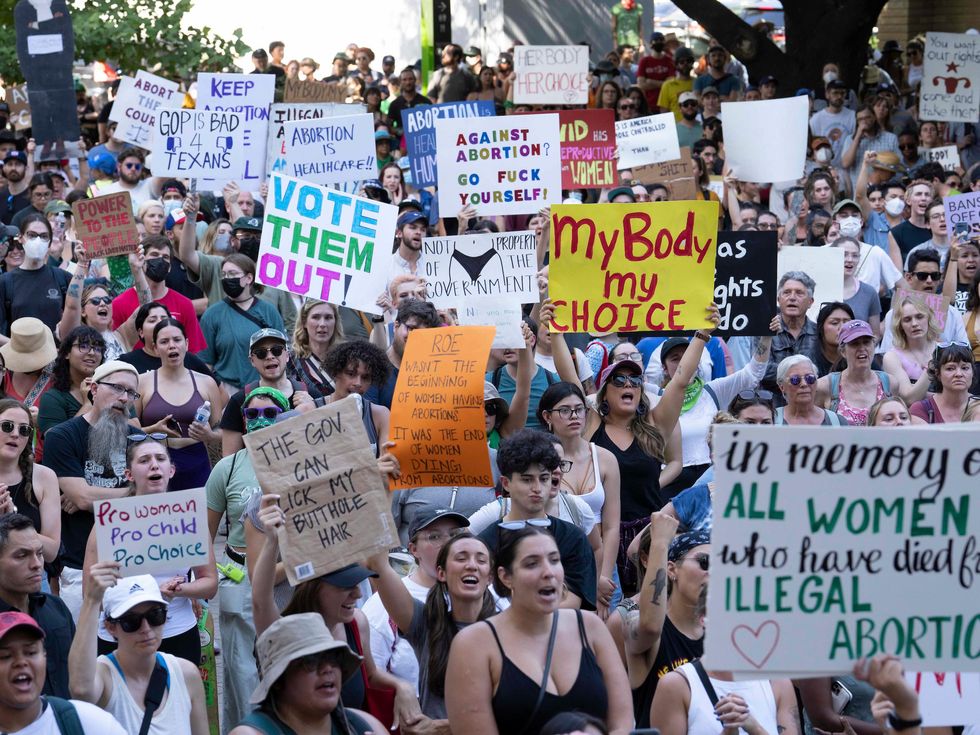 According to a recent UT poll, 78% of Texas voters support abortion access in most cases.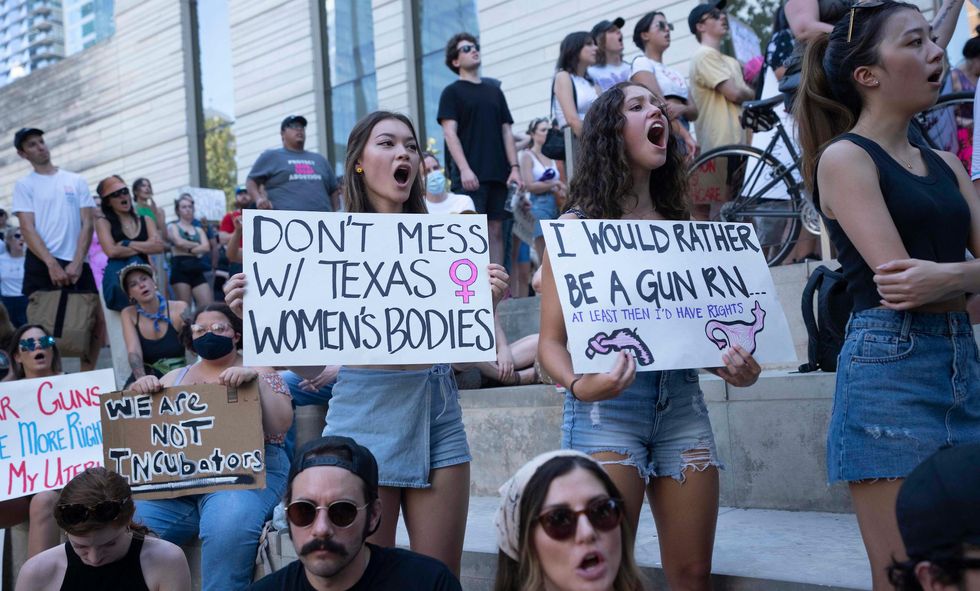 Sabrina Talghade and Sofia Pellegrini held up signs directed at Texas laws. A Texas trigger law will ban all abortions from the moment of fertilization, starting 30 days after the ruling. When state legislators passed the trigger law last summer, it also passed laws for more protection of firearms, including the right to open carry without a permit.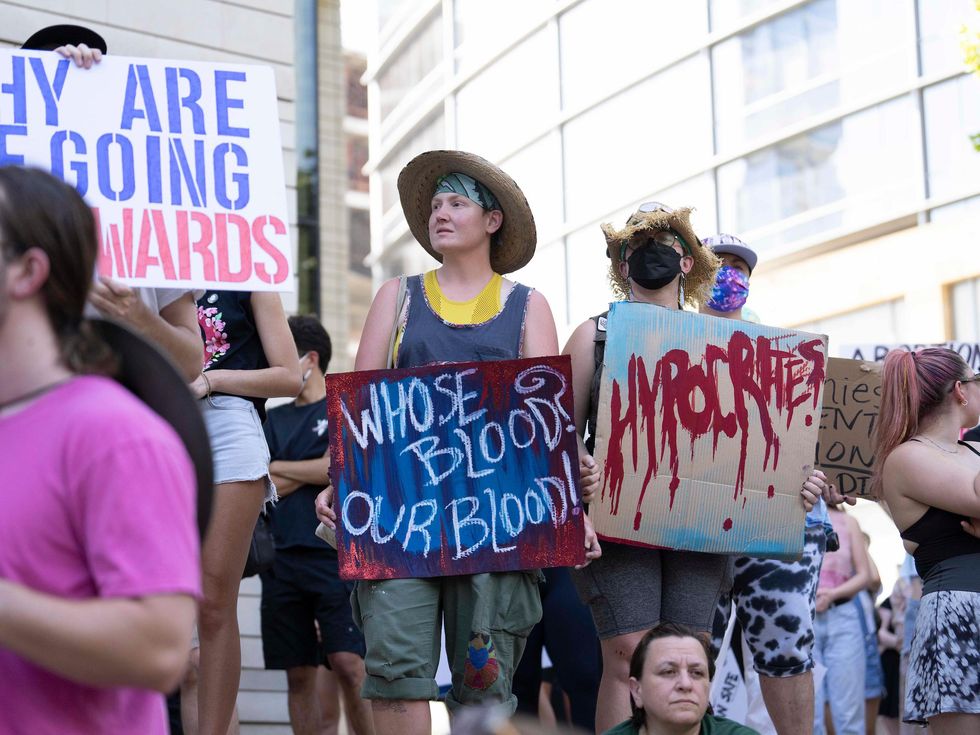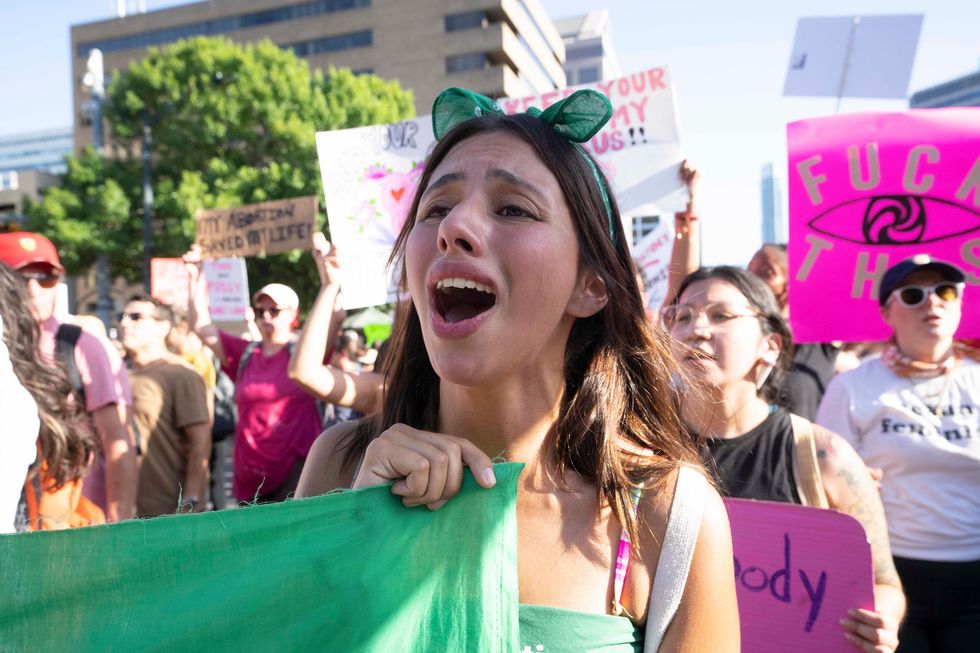 Lili Enthal of Austin yells as around 1,000 Texans marched to the Texas Capitol.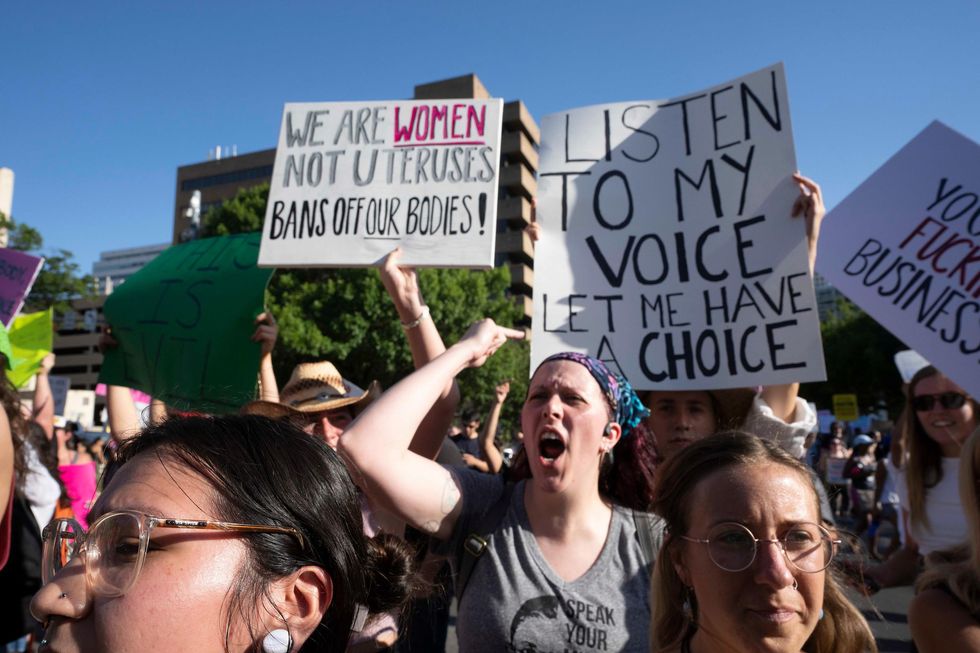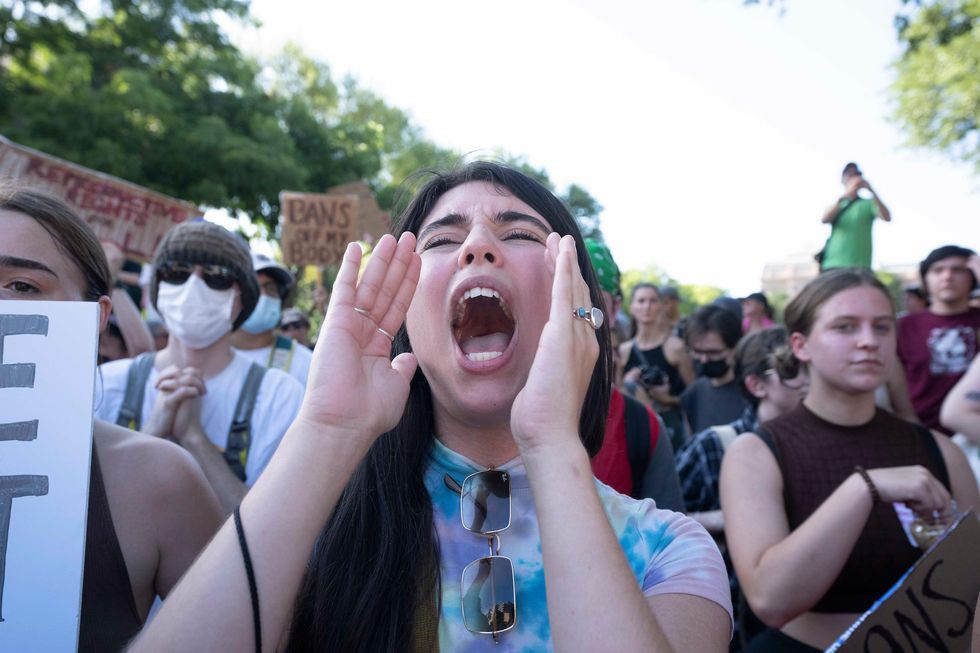 From the Texas Capitol, Zoe Webb lets her voice be heard against the Supreme Court ruling.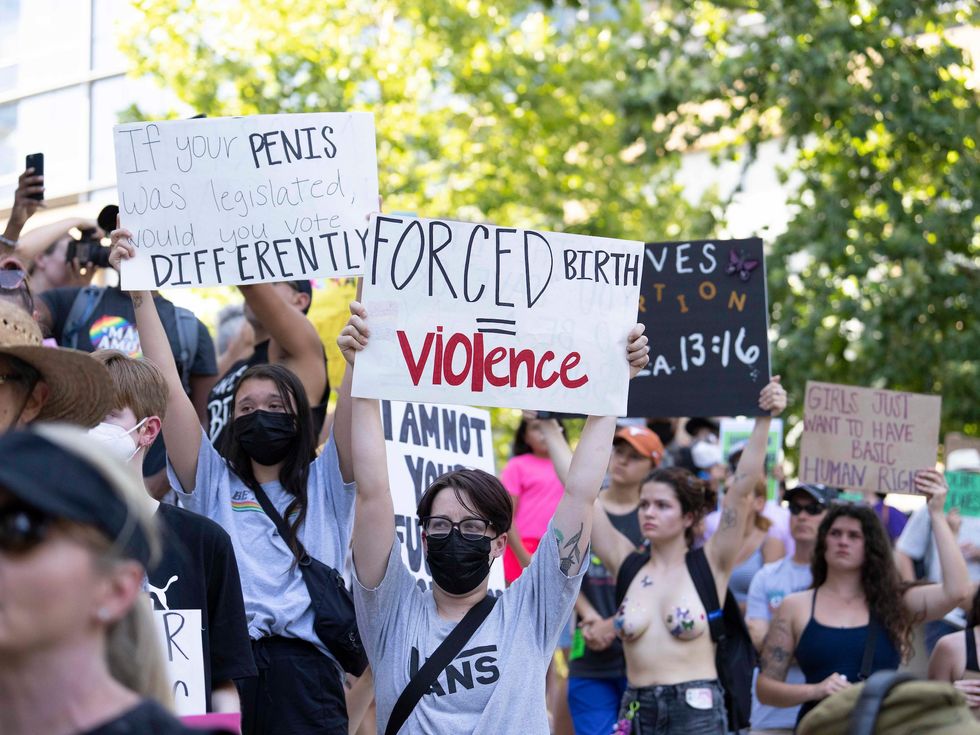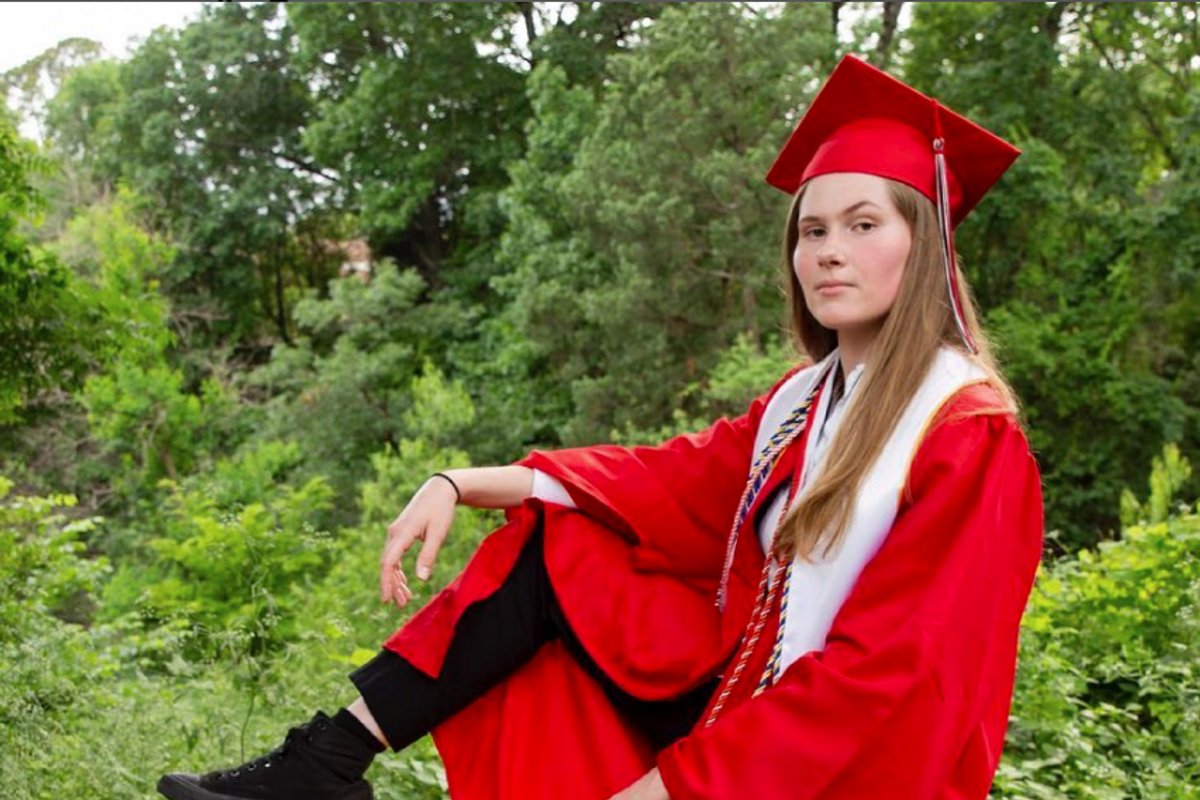 Paxton Smith's 2021 valedictory speech at Lake Highlands High School in Dallas wasn't the same speech she had previously shared with school administrators. She dropped the approved speech and made a case for women's reproductive rights after lawmakers passed the Texas "Heartbeat Bill."
Her advocacy made news on NPR, YouTubeTV and in The Guardian. Just over a year later, the "war on (women's) rights" she forewarned has come to a head as the U.S. Supreme Court voted Friday morning to overturn Roe v. Wade, ending constitutional protection for abortion access.
"It is up to the people to show up and show the courts and the politicians that we won't sit back and let this happen," Smith told Austonia Friday morning. "We will show up, we will fight back. Before, we were scared of them, now they should be scared of us."
Now a University of Texas sophomore and abortion rights activist, 19-year-old Smith said she wanted to give the same speech in the "the most public way possible" to reach "as many people as possible who don't agree that I deserve this right."
However, she says the response was "actually overwhelmingly positive" and supportive of her cause. According to a recent UT poll, 78% of Texas voters support abortion access in most cases.
The speech opened up further opportunities for activism: she advocated for reproductive rights at the International Forum on Human Rights in Geneva, interviewed with Variety magazine and spoke to tens of thousands at Austin's Bans Off Our Bodies protest at the Texas Capitol in May.
Smith also serves on the board of directors for the Women's Reproductive Rights Assistance Project, a national nonprofit organization that helps fund abortions or medication abortion—like Plan C pills—in all 50 states. Most recently, Smith has been attending protests in Washington, D.C. leading up to the ruling.
"This is land of the free. This is where you get to choose how you live your life," Smith said. "Overturning Roe v. Wade violates everything that we have come to believe about what it means to live in this country. I think a lot of people aren't willing to accept that this is a human right that is most likely just going to be gone for over half of the country within the next couple of weeks."
Bracing for the next steps, Smith gave some tips for supporters:
Find a protest to attend.

"I would say invite somebody to go to those protests with you, invite a couple of friends, invite people into the movement," Smith said.

Talk about the issue on social media—use the platform you have.

"Have these kinds of conversations where people can just talk about their fears and then find ways to go and advocate for yourself," Smith said.

Volunteer at a nonprofit near you.
"I feel like a lot of the reason things have gotten as bad as they have within the abortion rights world is that people are not making a scene, not protesting, not putting the effort into ensuring that the government doesn't take away this right," Smith said. "I want to emphasize that if you're not doing anything, don't expect the best scenario, expect the worst because that's the direction that we're going in."