Get connected with our daily update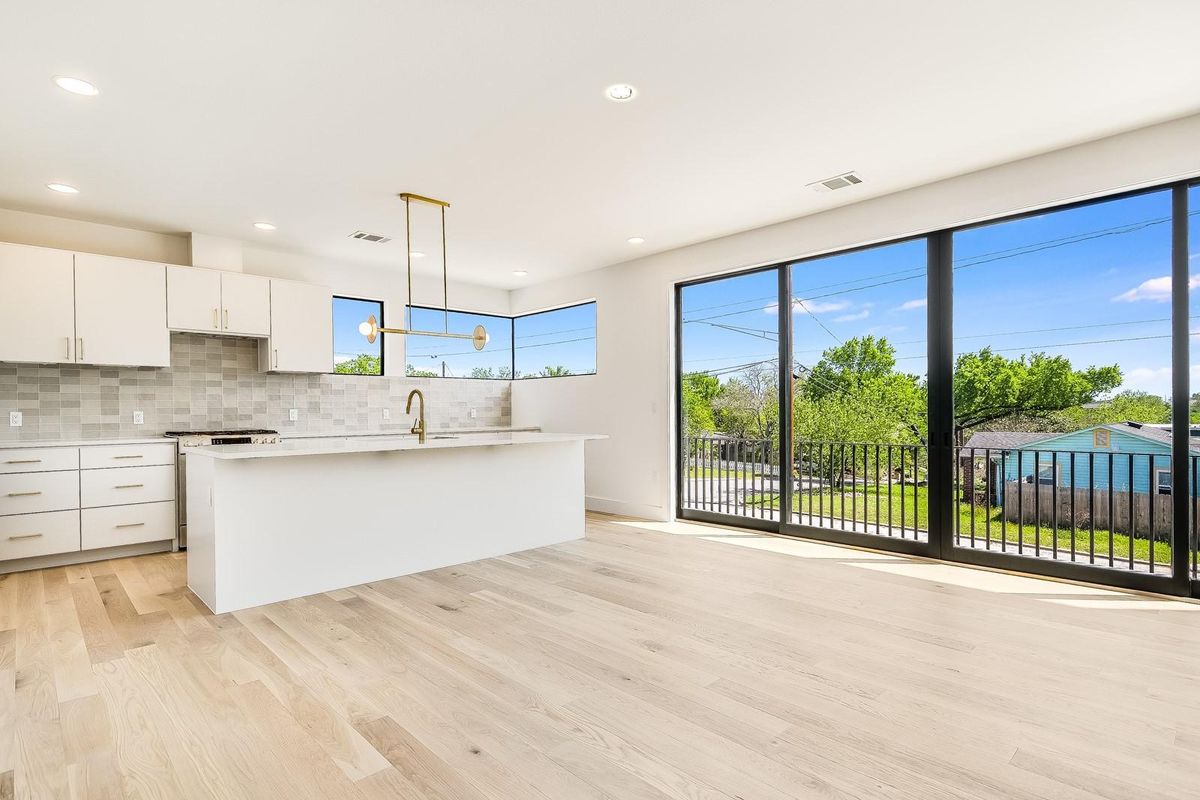 Millennials, who came of age during the Great Recession and were ridiculed by millionaires for spending their discretionary income on avocado toast, now dominate the Austin real estate market.
"When I perked up and started to take notice was within the last five years, when the profile of the 'first-time homebuyer' changed dramatically from a starter home to some significant homes," said Mark Strüb, owner of the local real estate firm Strüb Residential.
---
Strüb specializes in affluent millennial clients but notes that millennial buyers of all budgets have different criteria than Gen X and Boomer buyers. In search of mobility, millennials don't want to be bogged down by a 15- or 30-year mortgage and instead are looking for a home to live in for the next three to five years, which is long enough to turn a profit in Austin's hot housing market. "Baby boomers got a job and kept it for 30 years. Same with houses," he said. "That's not the case anymore."
Millennials, who are approximately 22 to 40 years old, accounted for more than 57% of mortgage purchase requests made in Austin last year, according to a recent LendingTree analysis. Local realtors are encouraging sellers to make accommodations to suit their tastes, and developers are building with them in mind, offering smart technologies, energy-efficient systems and absolutely no carpet.
Different priorities

The Austin housing market has grown increasingly expensive and competitive over the course of the pandemic. Austin Board of Realtors President Susan Horton said demand accelerated early this year, when many prospective buyers, including millennials, sought out more square footage after months of remote work, online learning or living on top of roommates.
Horton's millennial clients tend to prioritize houses that offer flexibility, walkability, sustainability and proximity to the urban core and green spaces. She recently helped a local couple, both in their mid-thirties, purchase their first home. Although they don't have kids, they were looking for a four-bedroom: one for them, two for offices and one for guests.
In addition to different tastes, millennials tend to have different financial circumstances than those of earlier generations, largely due to ballooning student debt. Strüb said this deters some from purchasing a home because they assume they'll need to put down a large down payment. His clients are often surprised to learn they can buy a home with as little as 3% down and still maintain a monthly housing payment similar to what they paid in rent.
This is especially true among Strüb's affluent millennial clients, who are typically first-time home buyers relocating from more expensive markets, such as New York City and San Francisco. In Austin, their money goes much further. "They've been living in a tiny one-bedroom, grinding all day, working 12 hours, to build up a career that, when they pour it here in Austin, it is kind of the dream," he said.
Building for the future
Millennials are also dictating the types of homes being built in and around Austin. Rastegar Property Company is developing 1,500 homes in Kyle with millennials homebuyers in mind, especially those who may soon take jobs at the forthcoming Tesla Gigafactory in Southeast Travis County. This means touchless entry, Nest thermostats, acres of green space and Instagrammable moments.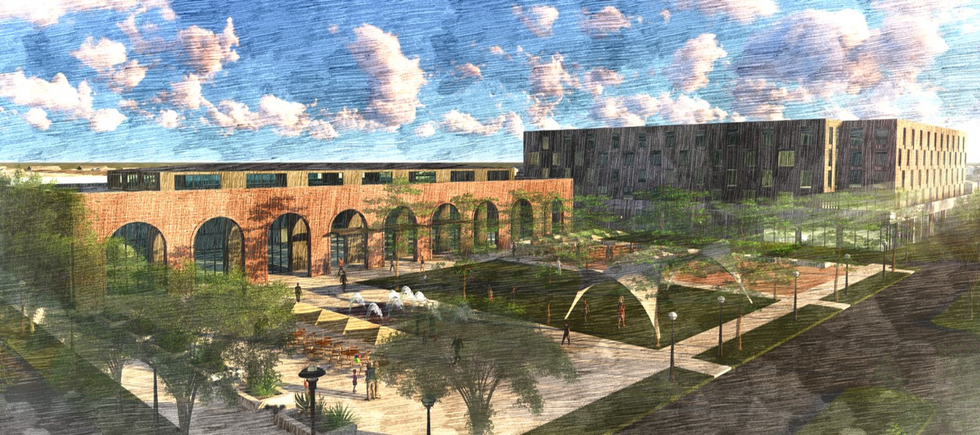 This rendering shows a town square at a Rastegar development, where millennial residents can gather, shop and enjoy other amenities associated with urban life. (Rastegar Property Company)
CEO Ari Rastegar says he's building to suit the tastes of millennials. "(Millennials) want experiences," he said.
Strüb has noticed this trend, too. He is developing the Seventeen, a California-themed, walkable subdivision in East Austin with three- and four-bedroom homes starting at $817,000. Almost every buyer is a millennial. "We're a young town," he said. "I think the (millennial) influence (on the home market) is here because that's kind of who rules the roost anyway."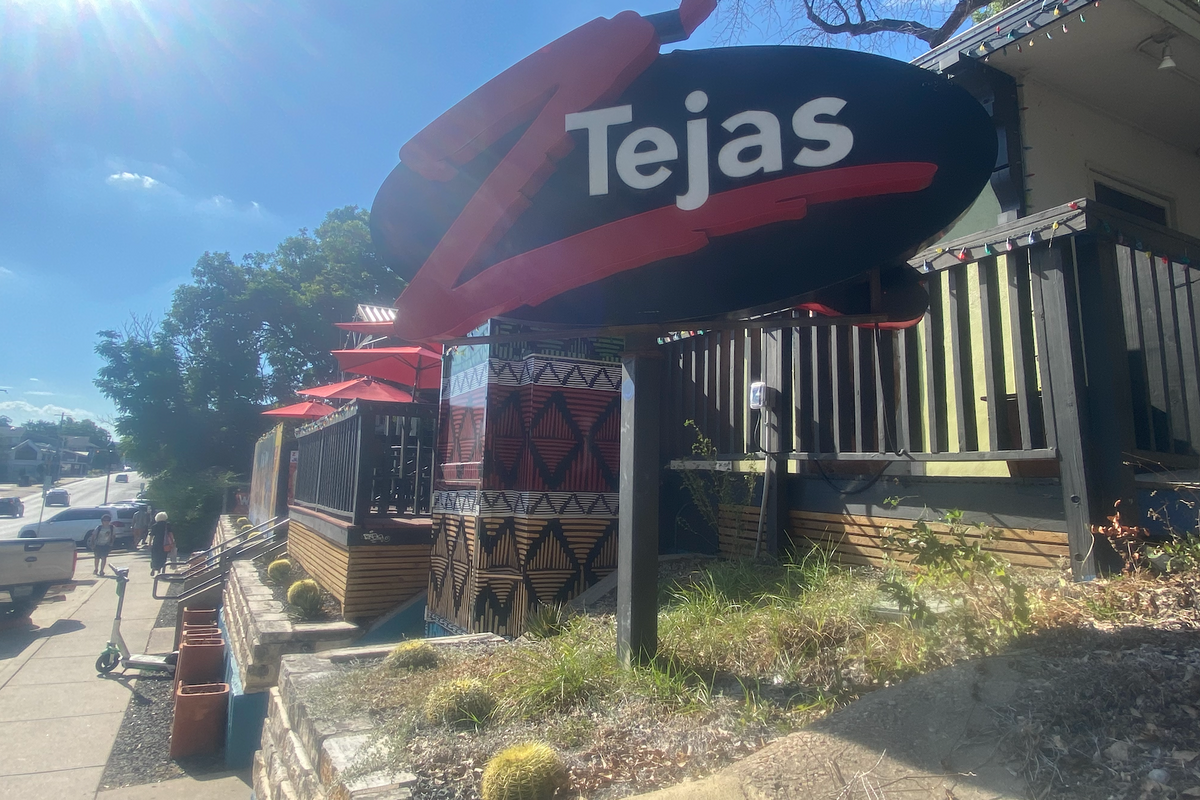 The original Z'Tejas location on West 6th Street is closing its doors after more than 30 years on the lot to make way for new development.
Z'Tejas owner Randy Cohen told Austonia the restaurant will be open at least through the end of 2022, possibly through March 2023.
Cohen said the owners—Larry McGuire of McGuire Moorman Lambert Hospitality—of the land have something new planned, though he's not exactly sure what. Additionally, Cohen said maintenance costs for the old building were becoming prohibitively expensive.
"I think the people who own the dirt will tear it all down and build condos or some other development," Cohen said. "I mean, it's a 60-year-old building, Z'Tejas has been here for 33 years and before that, it was something else. So it's just progress, that's all."
The restaurant isn't going away though—Cohen said Z'Tejas is already looking for a new spot in the downtown area to move into. Z'Tejas also has a location in Avery Ranch, another in the works for Kyle and two in Arizona.
"We have all our ducks in a row right now and the management team is all rowing in the right direction," Cohen said. "We're just excited, we're excited to build this iconic brand back."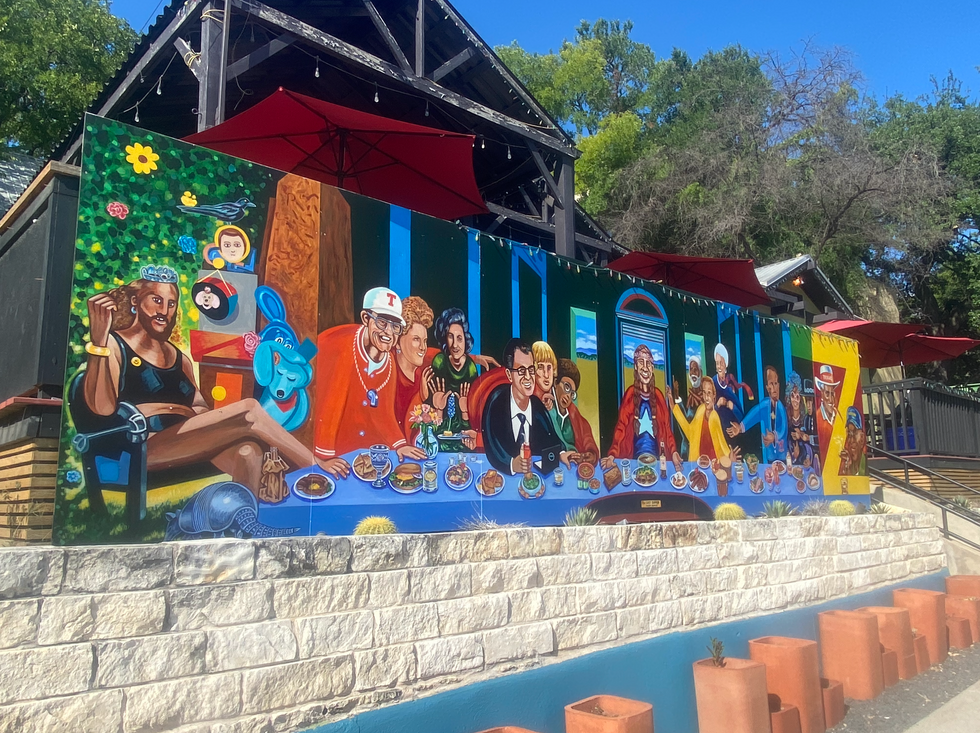 (Laura Figi/Austonia)
Once he finds a new place, Cohen plans to bring along its mural, "The Last Zupper," which features Willie Nelson, Matthew McConaughey and Barbara Jordan. Cohen also plans for the adjoining ghost kitchen, Woo Woo Burgers, to follow to the new downtown location.

"We're still booking events through the end of December," Cohen said. "Come 'Z' me at Z'Tejas, we'd love to see you before we're gone."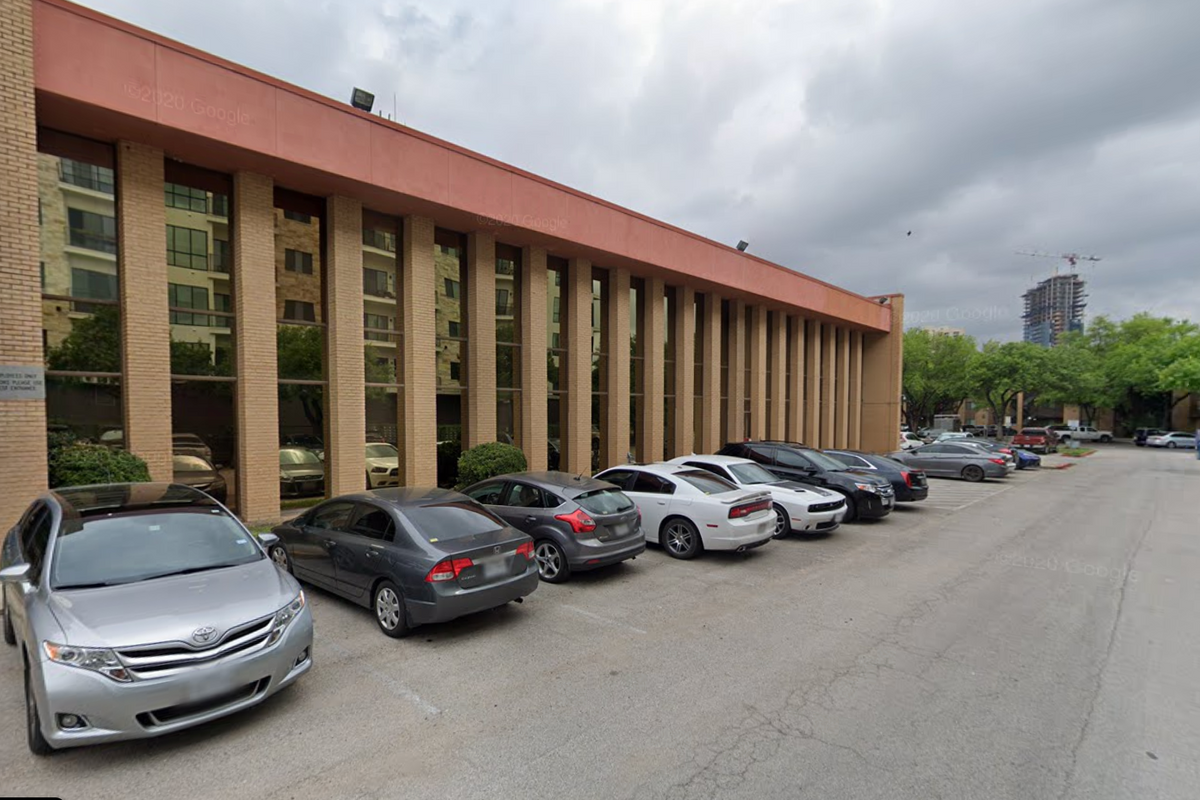 Two towers could be coming just south of the Austin American-Statesman's former headquarters in the South Central Waterfront district.
According to city filings, the proposed planned unit development agreement is set for 200 East Riverside Drive, an area Project Connect's Blue Line is slated to pass by someday.
Carrying this out involves removing the existing building, which is a state office complex and surface parking.
The new towers in place would reach just over 400 feet at their maximum and include office space and space for retail on the ground level. The mix of office and retail is a trend that's been cropping up in downtown sites like the Perennial and the Meta tower.
The proposal on a plot of about four acres aims to incorporate green infrastructure and create a lively environment for pedestrians. It'd also be adjacent to the 118-acres of the South Central Waterfront Initiative, which is aimed at enhancing connections to and along the waterfront over the next couple of decades.
The filing lists architects STG Design, a group involved with work on the sailboat-like Google tower.