Get connected with our daily update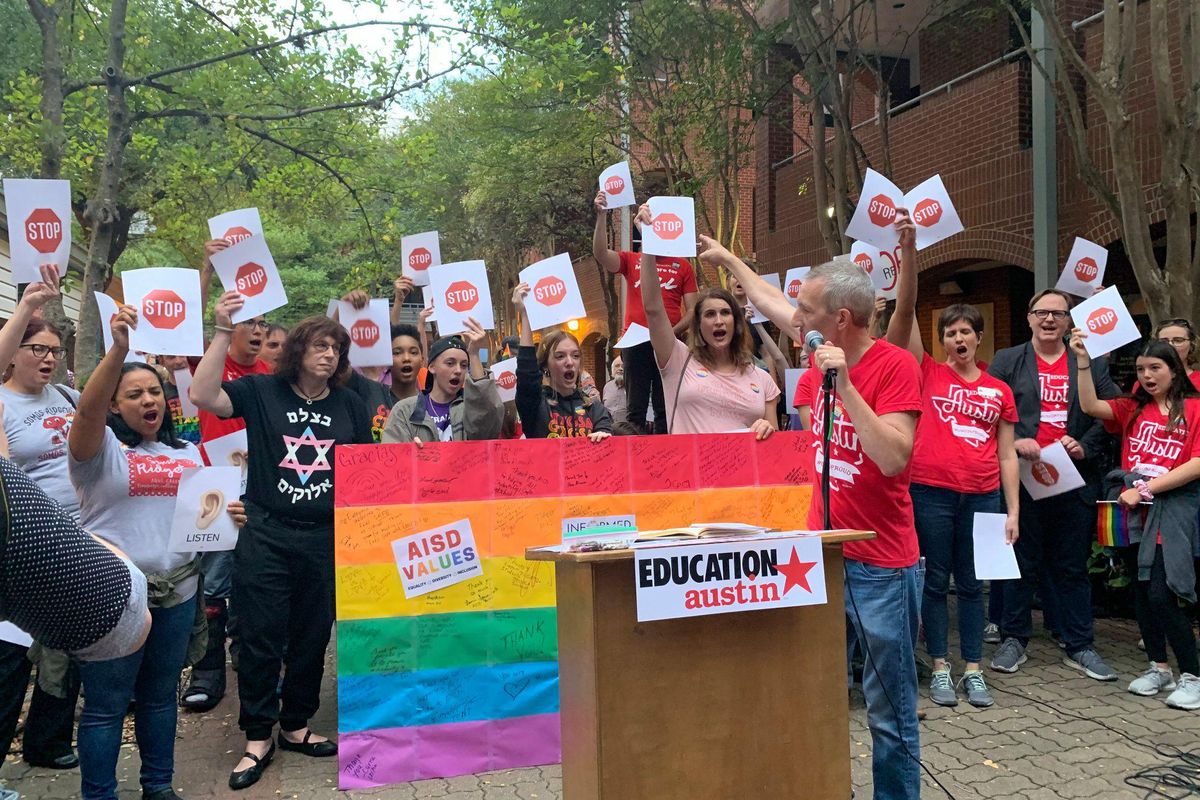 Millennials love Austin. They also love unions.
Local union leaders report increased interest among millennial and Gen Z members, while workers at a number of Austin businesses—including JuiceLand, the Austin American-Statesman and BookPeople—have recently organized.
---
This trend is not limited to Austin. More than three-quarters of people who joined labor unions in 2017, the most recent year for which data is available, were under the age of 35, despite making up less than 40% of total employment, according to the U.S. Bureau of Labor Statistics.
Historically, younger workers have been less likely to join unions, but current workforce trends—rising job insecurity and the ubiquity of part-time, contract and unpaid positions—have led to a demographic shift, according to the Economic Politics Institute.
Paul Steiner, 25, is the labor branch co-chair of the Austin chapter of the Democratic Socialists of America (and a millennial cusp). He believes millennials are interested in unionizing for the same reason they're buying fewer wedding rings and homes. "Quite frankly, we're poorer than any other generation has been in a long time," he said. "These are all the result of material conditions worsening for everyone in America."
The Benjamin Button effect
When Ken Zarifis, 57, became president of Education Austin in 2010, the Austin ISD employee union membership was graying. To ensure the union's longevity, he began meeting with its younger members and asking them why more of their peers weren't joining up. "They said, 'Not relevant anymore,'" he said. "That wasn't easy to hear."
Union gains, such as weekends and the eight-hour workday, were ancient history to millennial workers. In response, Education Austin grew more involved in the social justice issues that younger workers said were important to them, including hosting a series of DACA clinics to help eligible Dreamers apply for work permits and advocating for more equitable recess policies.
These efforts have paid off. "I can't say that we're not still a little gray-haired," Zarifis said. "(But) we see us growing young, like Benjamin Button."
Austin EMS Association President Selena Xie has also noticed a slight attitude change among incoming members. "There is excitement about the identity of being in a union rather than grilling us over the specific benefits being in the Association has," she wrote in an email to Austonia.
Next-generation demands
Recent worker movements in Austin have focused on social justice issues in addition to wage increases and workplace conditions.
The United Front of Juice Crews, a group of JuiceLand workers who organized earlier this month, have called on the Austin-based company to acknowledge allegations of racism, sexism and sexual harassment. "Management has continuously refused to acknowledge their role in upholding a racist and sexist structure," the group's media team wrote in a statement shared with Austonia. JuiceLand leadership disputes these allegations.
The Austin NewsGuild, which represents journalists at the Austin American-Statesman and its six community newspapers, won the right to negotiate for a union contract in February. Among its demands is an anti-racist action plan, which includes reviving the Spanish-language newspaper ¡Ahora Si!, diversifying hiring and disclosing pay to allow for an equity study.

Our company is observing MLK Day today. Tomorrow we'll send a letter to management demanding change and outlining measures to achieve diversity, equity & inclusion in our newsroom.

Today, we're sharing the letter so we can start this conversation 🦇https://t.co/Jygb1vq5WP
— Austin NewsGuild (@AustinNewsGuild) January 18, 2021
Although these demands may reflect millennial leadership, they also have to appeal to workers of all ages to ensure organizational success. Austin DSA skews more millennial, Steiner said, but its growth in recent years is built on the commitment of longstanding members who "held down the fort" during the decades when unions were less popular. He pointed to BookPeople United, which was recognized in 2018, as an example of a union that included a mixed-age membership. "It necessarily has to cross generational lines," he said. "Otherwise you'll fail."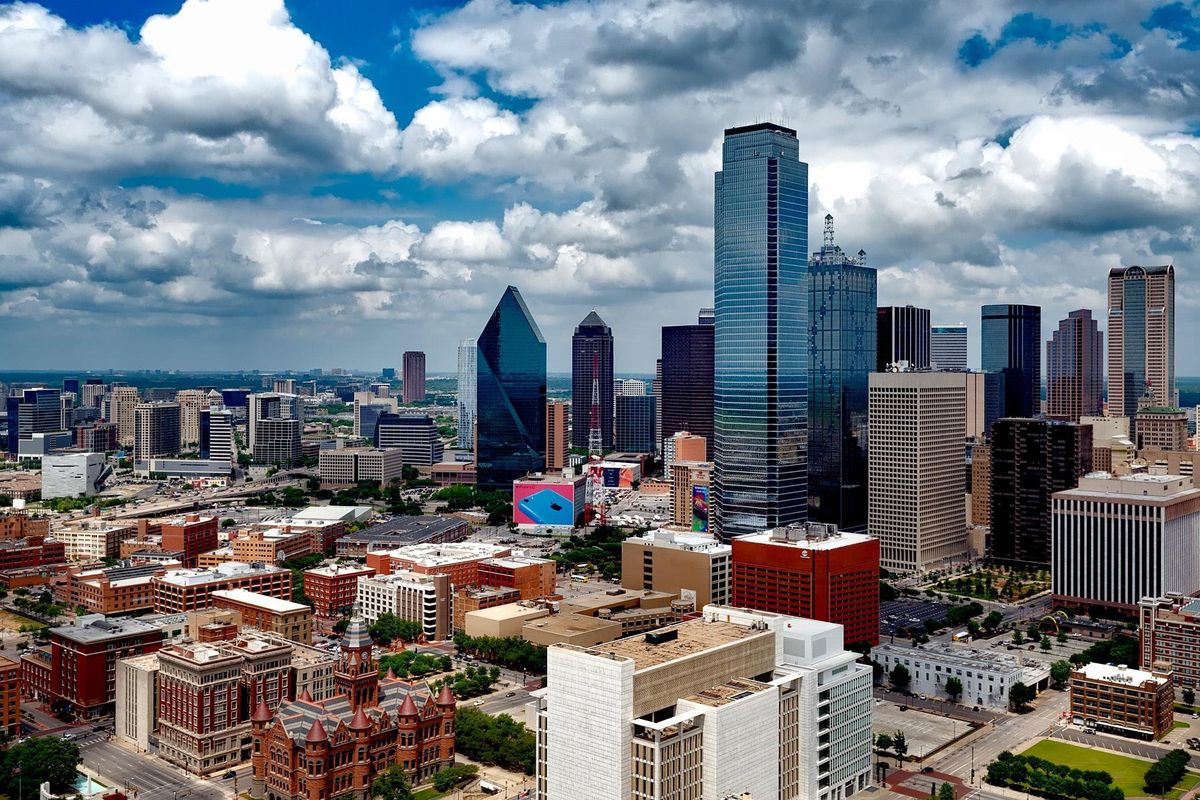 If you are a committed, grunge-wearing resident of the Pacific Northwest, it is easy–almost automatic–to look at Texas as an extraordinarily dry, hot and culturally oppressive place that is better to avoid, especially in the summer. Our two granddaughters live with their parents in Portland.
Recently we decided to take the older girl, who is 15, to Dallas. Setting aside the summer heat, a Portlander can adjust to the vibes of Austin without effort. So let's take Texas with all of its excesses straight up. Dallas, here we come.
Our 15-year-old granddaughter and her sister, 12, have spent summer weeks with us, usually separately so that we could better get to know each individually. In visits focused on Austin and Port Aransas, the girls seemed to be developing an affection for Texas.
Houston and Dallas are two great American cities, the 4th and 9th largest, each loaded with cultural treasures, each standing in glittering and starchy contrast to Austin's more louche, T-shirts and shorts ways.
Three hours up I-35, Dallas loomed before us as a set of gray skyscrapers in a filmy haze, accessed only through a concrete mixmaster of freeways, ramps and exits. I drove with false confidence. Be calm, I said to myself, it will all end in 10 minutes under the hotel entrance canopy. And it did.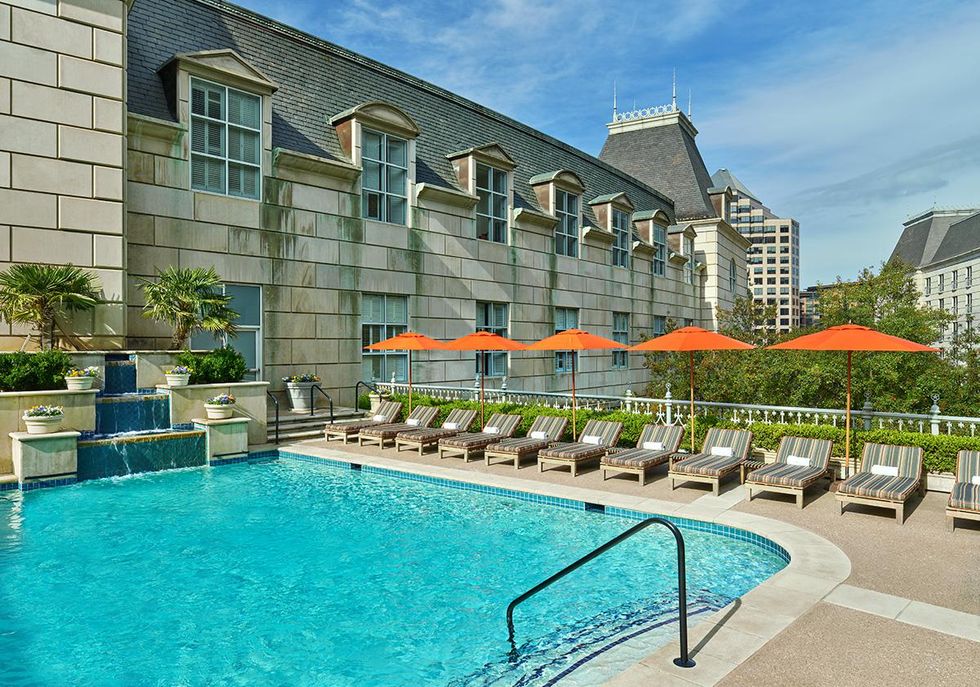 The pool at the Crescent Court Hotel in Dallas. (Crescent Court Hotel)
We stayed three nights at the Crescent Court Hotel ($622 a night for two queens), a high-end hotel in Uptown, patronized by women in white blazers, business people in suits, and tall, lean professional athletes, their shiny Escalades and Corvettes darting in and out, and other celebrities like Bill Barr, the former attorney general who shoe-horned his ample self into a Toyota.
Each morning as I walked to Whole Foods for a cappuccino, a fellow identified by a bellman as Billy the Oilman arrived in his Rolls Royce Phantom. Where does he park? "Wherever he wants to. He likes the Starbucks here."
We garaged our more modest set of wheels for the visit. We were chauffeured for tips by Matt Cooney and Alfonza "The Rev" Scott in the hotel's black Audi sedan. They drove us to museums, restaurants and past the enclaves of the rich and famous. In Highland Park, The Rev pointed out the homes of the Dallas Cowboys' Jerry Jones and Troy Aikman along with the family compound of the Hunts, oil and gas tycoons.
The Dallas Museum of Art's "Cartier and Islam" exhibit (until Sept. 18) attracted an older crowd; the nearby Perot Museum of Nature and Science was a powerful whirlpool of kids' groups ricocheting from the Tyrannosaurus Rex to the oil fracking exhibit. Watch your shins.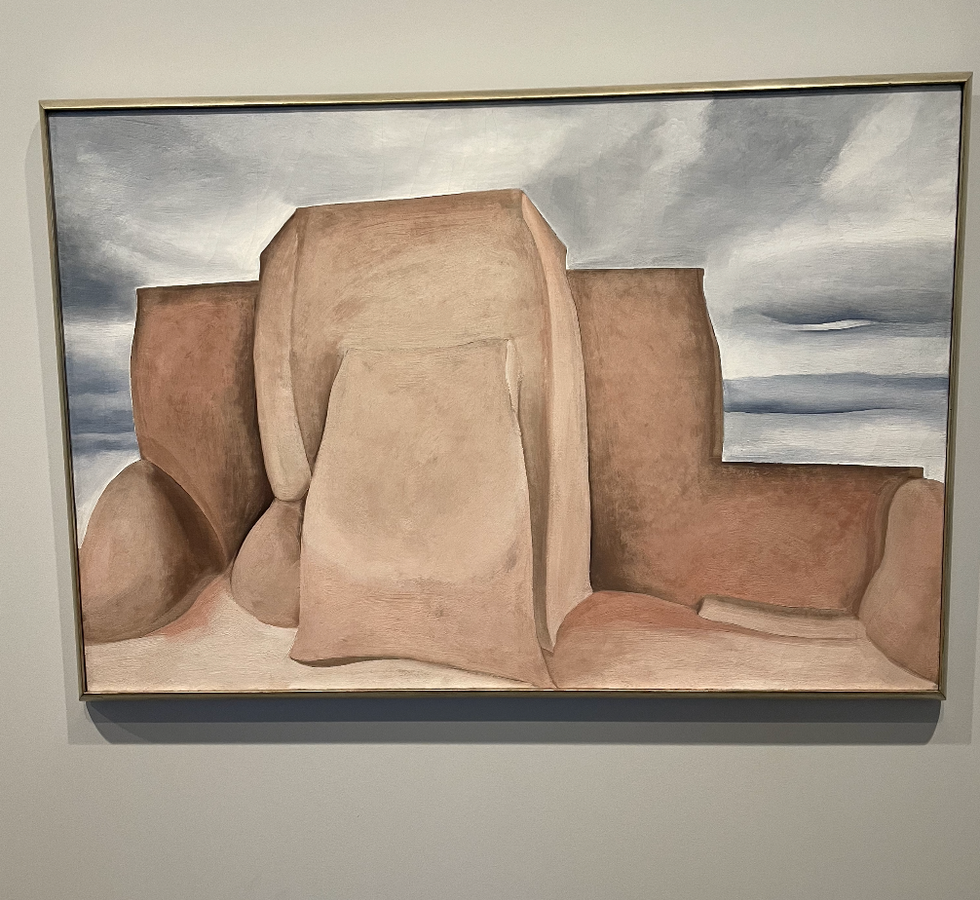 A Geogia O'Keeffe oil painting called "Ranchos Church, New Mexico" at the Amon Carter Museum of Modern Art. (Rich Oppel)
For us, the best museum was the Amon Carter Museum of Modern Art in Fort Worth, a 50-minute, madcap drive away via a 75 mph toll lane along I-30. Don't try it during rush hour. The Carter has an exquisite collection of Remington paintings and sculptures and an excellent array of 19th and 20th-century paintings as well. Pick one museum? The Amon Carter. Peaceful, beautiful, uncrowded, free admission and small enough to manage in two hours.
The Fort Worth Stockyards, a place of history (with a dab of schmaltz), fun and good shopping, filled one of our mornings. The 98 acres brand the city as Cowboy Town, with a rodeo and a twice-daily (11:30 a.m. and 4 p.m.) cattle drive. We shopped for boots, drank coffee and watched the "herd" of 18 longhorns. So languid was their progress that if this were a real market drive the beef would have been very tough and leathery before it hit the steakhouse dinner plate.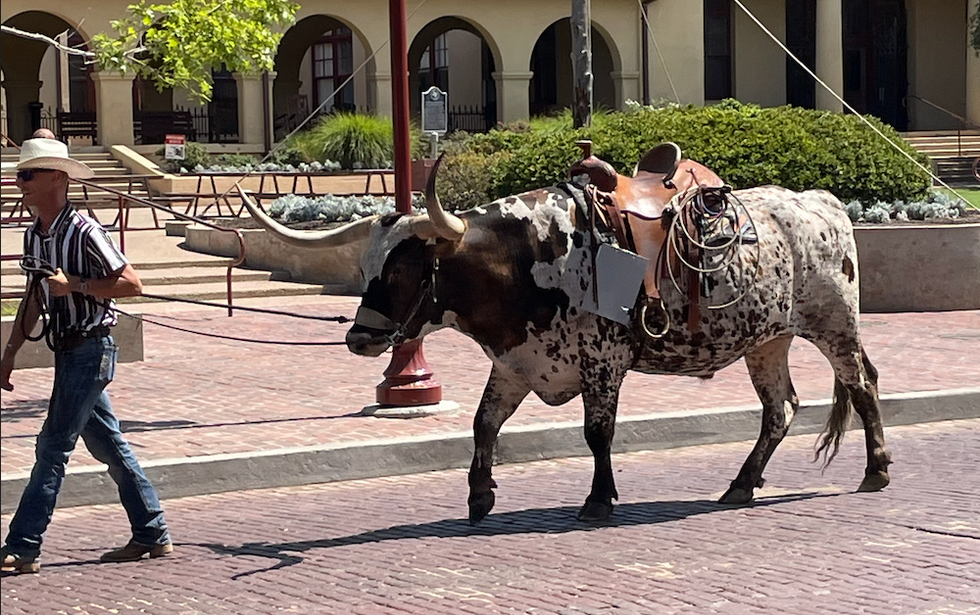 The cattle drive at the Fort Worth Stockyards. (Rich Oppel)
But we could identify: the temperature was 97. "I saw a dog chasing a cat today," said the emcee, deploying a very old joke. "It was so hot that both were walking."
With limited time, we chose three very different restaurants:
Nobu, in the Crescent Court Hotel; Jia, a modern Chinese restaurant in Highland Park; and Joe T. Garcia's in Fort Worth. Nobu's exotic Japanese menu set us back $480, with tip, for four (we had a guest), but it was worth it.
Jia was an ordinary suburban strip mall restaurant, but with good food and a reasonable tab of $110 for four.
Joe T.'s is an 85-year-old Fort Worth institution (think Matt's El Rancho but larger), a fine Mexican restaurant where a meal with two drinks was $115.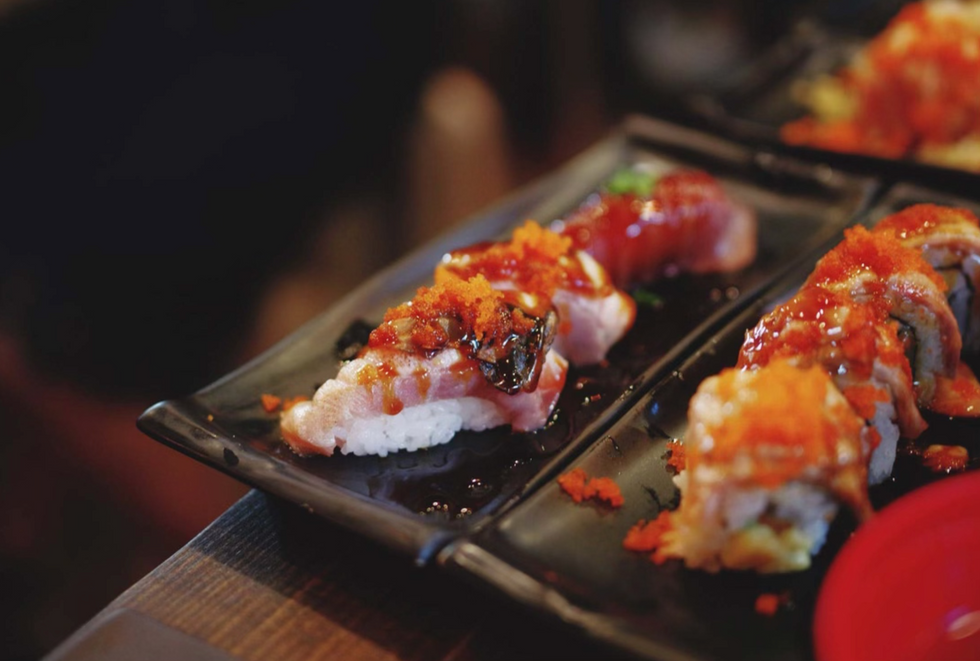 Sushi at high-end restaurant Nobu. (Crescent Hotel)
It was all a splurge for a grandchild's visit. Now we will get back to our ordinary road trips of Hampton Inns, where a room rate is closer to the Crescent Court's overnight parking rate of $52. And to corner cafes in small towns.
Did Dallas change our 15-year-old's view of Texas? "Yes. I think it's a lot cooler than I did. The fashion, the food." So, not only Austin is cool. Take Texas as a whole. It's a big, complex, diverse and wonderful state.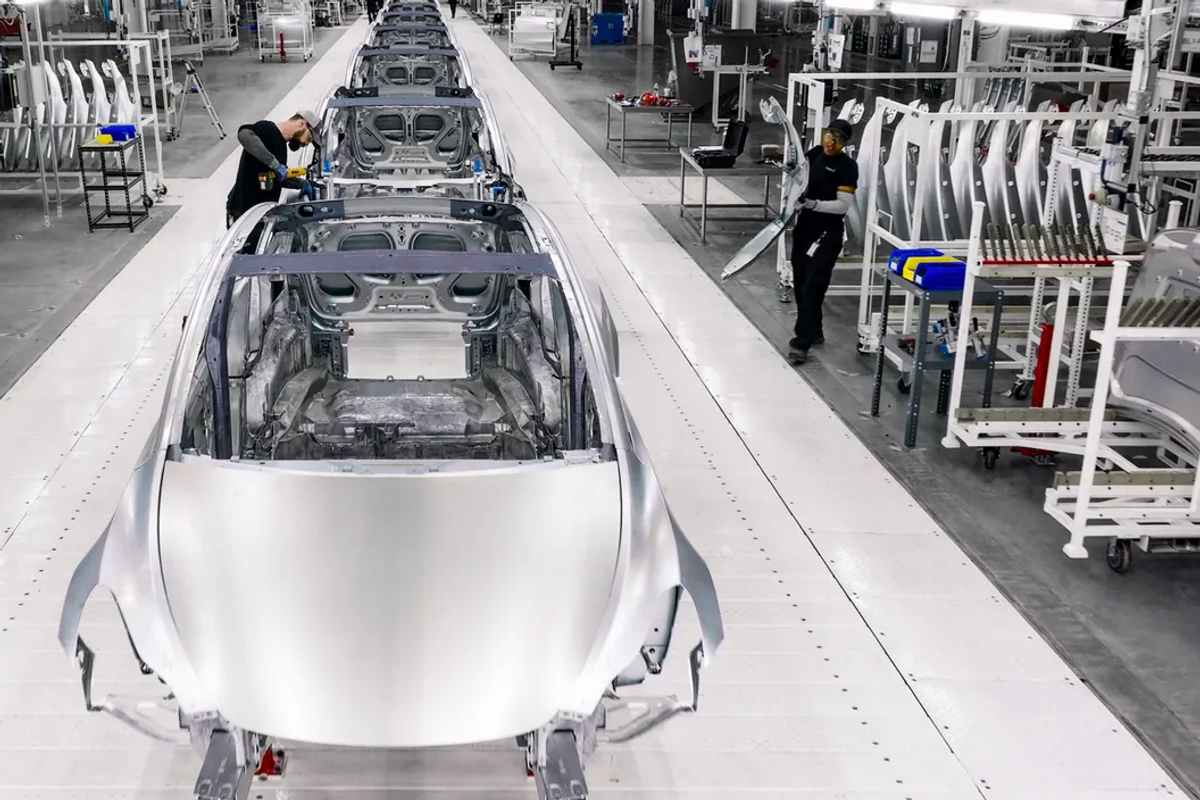 Giga Texas, the massive Tesla factory in southeast Travis County is getting even bigger.
The company filed with the city of Austin this week to expand its headquarters with a new 500,000-square-foot building. The permit application notes "GA 2 and 3 expansion," which indicates the company will make two general assembly lines in the building.
More details about the plans for the building are unclear. The gigafactory has been focused on Model Y production since it opened in April, but the company is also aiming for Cybertruck production to kick off in mid-2023.
While there is room for expansion on the 3.3 square miles of land Tesla has, this move comes after CEO Elon Musk's recent comments about the state of the economy and its impact on Tesla.
In a May interview with Tesla Owners Silicon Valley, Musk said the gigafactories in Berlin and Austin are "gigantic money furnaces" and said Giga Texas had manufactured only a small number of cars.
And in June, Musk sent a company wide email saying Tesla will be reducing salaried headcount by 10%, then later tweeted salaried headcount should be fairly flat.