Get connected with our daily update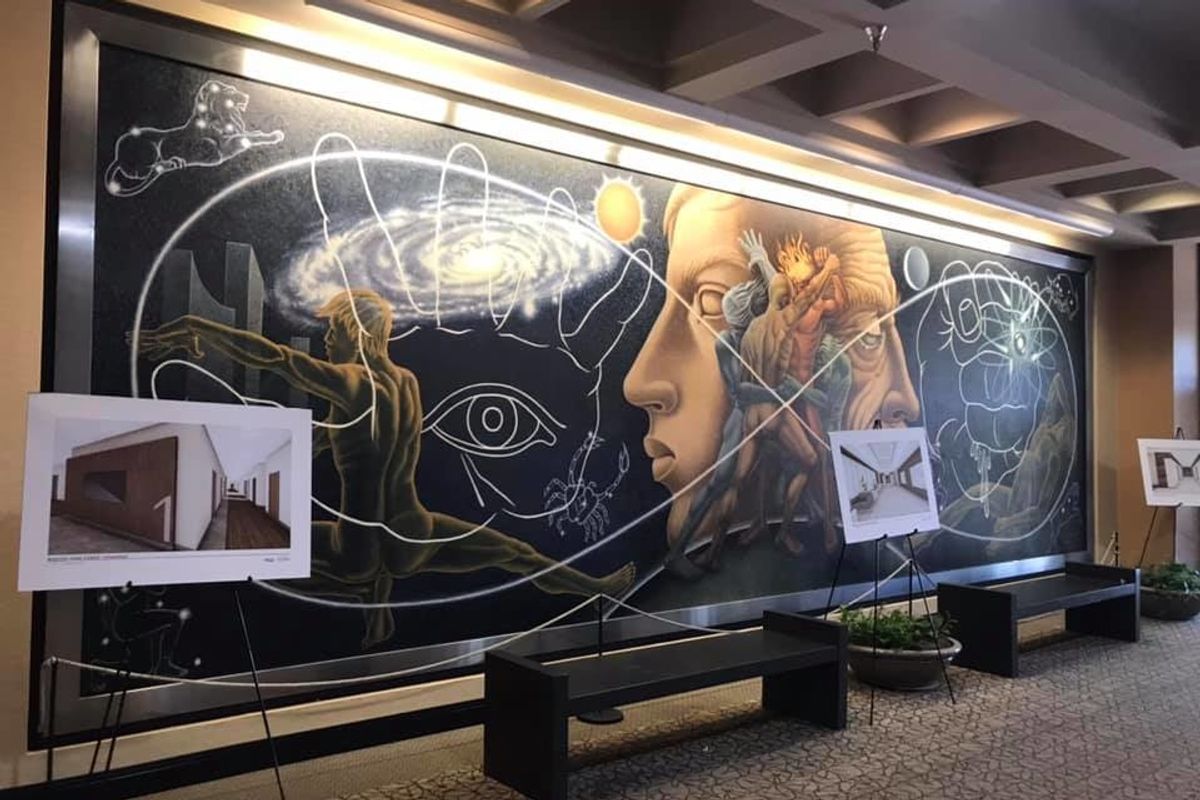 Sara Hickman/Facebook.com
More than 1,300 people have signed a petition created by Austin Music Hall of Famer Sara Hickman to preserve and display two 53-year-old murals that are about to be walled off, sealed from public view after decades on the hallway walls of a medical office building.
---
"THAT can NOT HAPPEN!!!" singer-songwriter and artist Hickman wrote in an impassioned post on her Facebook page last month.
The post touched off a social-media movement that caught the attention of city officials, art and architecture preservationists, the media and the building's Chicago-based owner, Lillibridge Healthcare Systems.
Affixed to the walls of Medical Park Tower on W. 38th street in 1967, the 29-foot-by-9-foot murals, a two-piece work called "The Origins of Medicine," were painted on canvas by Mexican artist Rafael Navarro Barajas, who was commissioned by the building's designers.
The murals underwent a restoration in the late 1980s.
Because they can't be removed from the walls without being destroyed, Lillibridge currently plans to surround them with new walls and keep the records, according to media reports. A rendering of the new designs, posted near the mural, is labeled "upgrades."
Calls and emails to Lillibridge from Austonia for comment were not returned.
Memories and history
In addition to their cultural significance, the murals are also ingrained in the memories of locals who spent their childhoods walking past the enormous, whimsical artwork on their way to pediatricians' offices, and then later family physicians, in the long-standing tower at Ascension Seton Medical Center Austin.

"OMG they are so much a part of my childhood," one commenter wrote on Hickman's Aug. 14 post. "Dad used to work in that building."
Wrote another: "Over the last 3 years I've been to Medical Park Tower a million times. One day I met a man who went there often just to gaze at the mural. I found that pretty amazing."
Owners have said publicly that the murals, both of which depict the same piece, did not fit in with new renovation designs planned for the tower and would be "encapsulated" to protect them.
"Each single canvas is adhered to the wall it is mounted upon, and we have been advised there is a very high risk that any attempt to remove the paintings will result in significant damage to the paintings," Lillibridge spokesman Louise Adhikari told the Austin American-Statesman.
Display or remove
But supporters of the murals object to covering them up where they can't be monitored, leaving them susceptible to damage by leaks, rodents and bugs.
Ideally, they say, the murals would be left as part of the history and decor of the building- and the new renovations redesigned to include them.
"The 1967 artwork is irreplaceable and from the aspect of creating a sense of place... which is what every real estate owner wants or should want," a Facebook commenter said. "The current art is amazing and the rendering of the future space is just plain vanilla. Doesn't make sense from any perspective.... unless you just want to destroy art, culture and a unique space."
Lillibridge so far has rejected that option but has said they would allow the walls themselves to be removed if they could find someone to do it before the renovation gets to that stage of construction.
The company has not released a timeline for that particular portion of the construction, however, giving advocates an uncertain deadline for the project. So far no plan has been announced for the murals' removal.
Hickman discovered the new plans when she went to the tower for a routine appointment and saw a photo of the bright, minimalist new hallway design posted next to them.
"No matter what," she posted, "PLEASE do NOT let these beautiful artworks be destroyed!!!"
As it often does when such things are on the line, social media stepped up, and Hickman's followers shared her announcement more than 100 times. The petition had garnered more than 1,300 signatures early by early Tuesday.
"There were literally so many posts from y'all, I haven't gotten through all of them!" Hickman wrote on Facebook. "Please know that YOUR PART of this is essential and together---all of us---we will make sure the murals are preserved for future generations to continue to enjoy."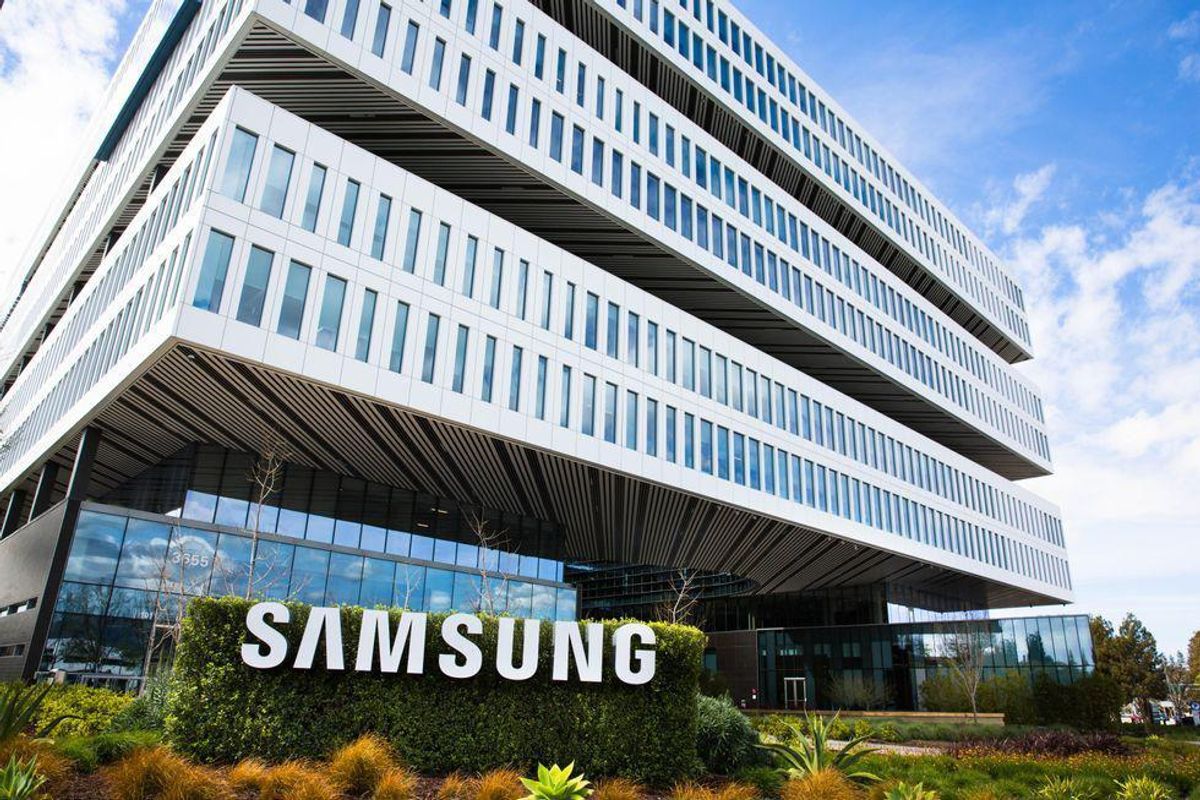 Samsung might soon be making more moves in the Austin metro.
The tech giant, which made waves as it announced plans to build a $17 billion chip plant in Taylor in late 2021, might be looking to expand in the Northeast Austin area, according to an Austin Business Journal report.
ABJ said the South Korean company is seeking more tax breaks from nearby Taylor and Manor school districts. The company filed documents requesting Chapter 313 incentives related to the breaks Saturday, and ABJ said each district will review the requests separately on Tuesday.
"While we do not have specific plans to build at this time, the Chapter 313 application process is part of our long-term planning to evaluate the viability of potentially building additional fabrication plants in the U.S.," Samsung Austin Semiconductor LLC.'s director of communications, Michele Glaze, told the ABJ.
But Samsung has made headlines for more than just the $17 billion plant: In early 2022, the company caught heat for two separate spills of millions of gallons of wastewater into tributaries near its semiconductor plant.
While no expansion is promised, ABJ speculates that expansions could occur at the 1,200 acre planned Taylor factory or near the chipmaking factory on Austin's East Parmer Lane. Both expansions could bring even more revenue and job opportunities to Samsung's Texas home.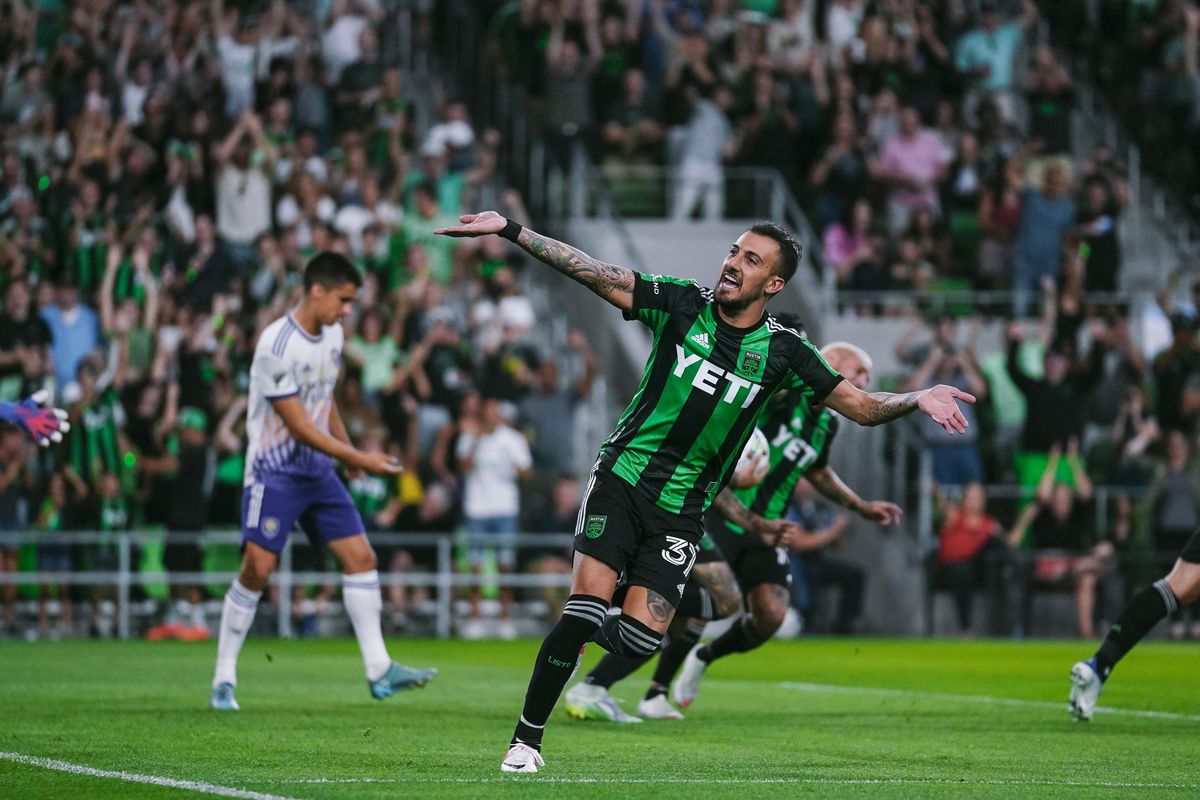 A first minute error gave Austin FC an early setback, but with the help of two red cards and two second-half goals, the Verde and Black still forced a last-minute tie in a messy home battle against Orlando City SC Sunday night.
With the 2-2 draw, Austin dropped from No. 1 in the MLS West conference but still earned a point in the standings thanks to a penalty kick goal from Sebastian Driussi and a breakthrough shot from striker Moussa Djitte, who scored his first goal with the club in the final minute of play.
Here are the top three takeaways from the match: