Get connected with our daily update
(Joe Lanane)
Music venues and other businesses deemed vital to Austin's culture and vitality were given a $15 million lifeline Thursday.
---
Austin City Council unanimously approved the SAVES Resolution, which allocated COVID-19 relief money evenly among three major funds:
$5 million: Music Venue Preservation Fund
$5 million: Austin Legacy Business Relief Grant
$5 million: Austin Childcare Provider Relief Grant
Music venues qualify for the first two funds, making them technically eligible for up to $10 million in relief money—the amount that advocates requested earlier this week during a City Hall rally. The extra support for music venues recognizes the special place they have in the community, Austin Mayor Steve Adler said.
City Council passed the SAVES resolution that creates a dedicated music venue preservation fund. This is only the 1… https://t.co/J1qjNuWsSr

— Austin Texas Musicians (@Austin Texas Musicians)1601594539.0
Qualifying restaurants, bars and art organizations will also receive money from the Austin Legacy Business Relief Grant. Similarly, the Austin Childcare Provider Relief Grant will support both in-home and center-based providers.

A city spokesperson confirmed the qualifications and process for applying will be established "in due course." The actions approved Thursday by council members allow city staff to proceed as outlined in a memo issued Monday.
Where does all this money come from? City staff proposals were revised slightly, landing on these three major sources:
$8.5 million: Sales tax revenues
$6 million: Financial Services Department Capital Budget
$500,000: Building Services Department Capital Budget
Other relief funding sources, mostly proposed by Council Member Kathie Tovo, could come back to the council in the next month to fund a Business Preservation Fund and Live Music Fund. Council Member Greg Casar also asked staff to ensure there is a "fair and inclusive" distribution process, which is laid out to applicants in a transparent manner. City staff said that emphasis is already in place.
Related: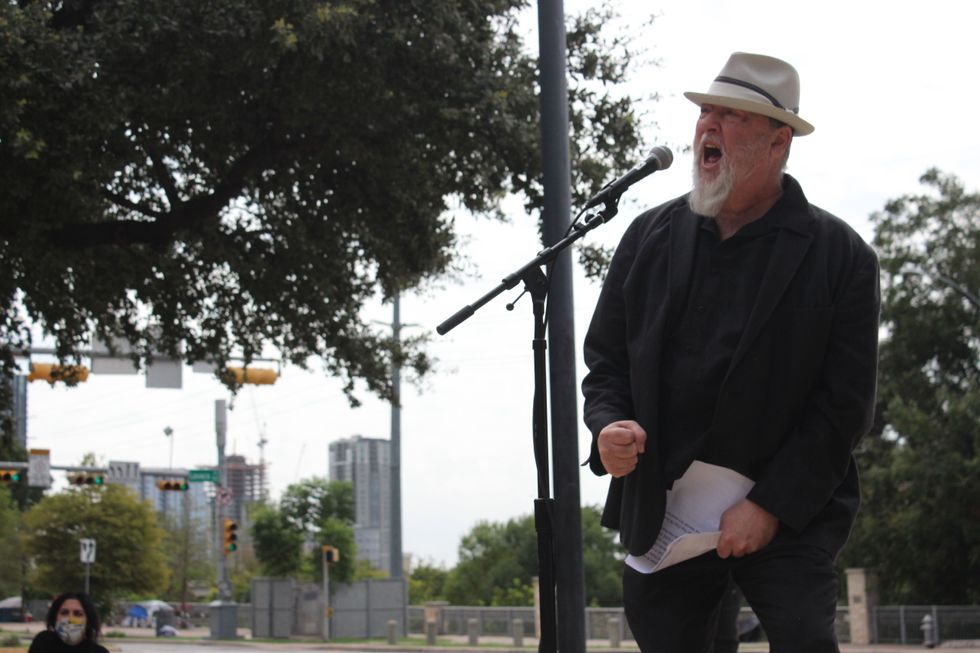 Musicians rally at City Hall for COVID-19 relief (Joe Lanane)
Concerning levels of cylindrospermopsin were discovered on Sept. 22 after a person got sick and samples were sent to get tested on Sept. 9. Signs will be posted at access points to Sculpture Falls that people and their pets should not injest or swim in the water.
Unlike the harmful algae making dogs sick in parts of Lake Travis and Lady Bird Lake in past summers, these toxins are found in the water, the city says. Barton Creek visitors are asked to avoid stagnant water especially.
The toxins also result in different health effects than the harmful algae in Lady Bird Lake, including liver and kidney damage. If exposed, people can feel:
Fever
Headache
Vomiting
Bloody diarrhea
If exposed, people should seek medical attention and report it to 311.
TinyFest Texas 2021
When: 10 a.m. Saturday – 5 p.m. Sunday
Where: Jourdan-Bachman Pioneer Farms, 10621 Pioneer Farms Drive
What: Tour tiny houses, van converstions, shipping container homes and more at this year's TinyFest. Grab tickets here for a weekend of speakers, workshops and panel discussions plus live music, food and more!

Fierce Whiskers Grand Opening
When: 12 p.m. Saturday
Where: Fierce Whiskers, 5333 Fleming Court
What: Fan of whiskey? Come along to the free grand opening of Fierce Whiskers Distillery's new tasting room. Enjoy bites from a food truck, oysters, musical performances and a raffle.

Austin Summer Carnival
When: 6 p.m. Saturday – 2 a.m. Sunday
Where: The Venue ATX, 516 East 6th St.
What: Don your dancing outfit for this carnival that celebrates the African heritage with Brazilian, Latin and Caribbean rhythms in Austin. Snag your tickets here.

Beginner's Succulent Arrangement and Planting
When: 3 p.m. – 4 p.m. Sunday
Where: Succulent Native, 5501 North Lamar Blvd.
What: Calling all first-time planters: Get your hands dirty and learn about succulent and cactus arrangement and care. No tools required! Grab your tickets here.