Get connected with our daily update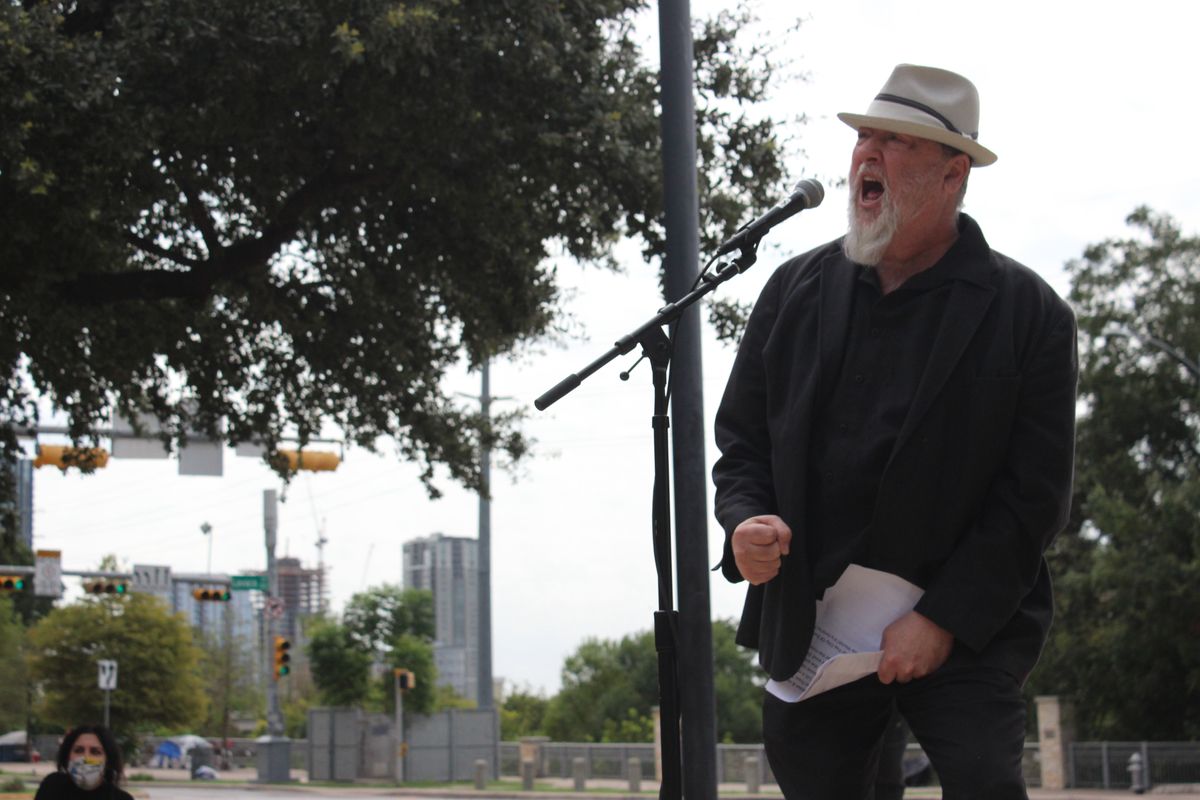 (Joe Lanane)
Editor's Note 1:45 p.m.: This story has been updated from the previously published preview to the rally to tell what happened at the rally.

Austin music industry members and supporters rallied Monday morning in front of City Hall to remind elected officials of their essential role in the "Live Music Capital of the World."
---
Austin Texas Musicians and Amplified Sound Coalition, advocacy groups recently formed to support local music industry workers, co-hosted the rally ahead of City Council meetings scheduled this week to potentially approve a COVID-19 relief proposal that music industry workers say "doesn't go far enough." Several speakers instead proposed a three-point plan in support of Austin musicians, venues and support staff:
Music Venue Preservation Fund: Dedicated, fast-tracked funding for music venues
Clear Eligibility/Requirements: Simple application process and reasonable requirements for qualifying for relief aid
Transparency: Clear understanding of how relief money is distributed and who receives it
"It's time to put up or shut up," Kevin Russell, frontman for Austin band Shinyribs, said repeatedly to the 200-plus people in attendance. "Too long this city rode our cultural coattails while taking us to the cleaners."
Russell was among almost a dozen musicians and music industry advocates to call for dedicated music industry relief money from city officials.
"We can't turn back time and we don't aspire to turn back time," Russell said. "But we can ask the city to repay our debt to this world-famous culture."
Other speakers included musicians Guy Forsyth, Lauryn Gould, Jesse Dayton and Anthony Farrell of Greyhounds as well as Reenie Collins, executive director of the Health Alliance of Austin Musicians, and Patsy Bouressa, executive director of the SIMS Foundation.
Nakia Reynoso, another musician who led the event as president and co-founder of Austin Texas Musicians, repeated a rallying cry throughout the event, "No money, no music," to emphasize the critical emergency in Austin's music scene amid a half-year of pandemic-related closures and canceled gigs.
"They know how valuable the brand of live music in Austin is, and they damn sure know it when they see how much tax revenue we drive to this city every single year," Reynoso said. "For six months, they keep telling us how valuable Austin music is with 'blah, blah, blah' resolutions. But we have yet to see any actual substantial help for the venues that employ us."
Musicians, as well as venue workers, engineers, site security and other essential workers, are struggling right now, said Jeannette Gregor, a longtime bartender at Mohawk and co-founder of Austin Sound Coalition.
"I recognize all of you for who you are: skilled laborers who are a crucial part of Austin's identity," Gregor told the crowd.
The option to pivot to another paying job isn't practical, she said, and it denies the fact that music industry jobs represent legitimate careers.
"These gigs are part of our careers and our work may be what defines us individually, but our work is what defines this town, too," Gregor said. "We want to go back to work, desperately."
Gregor called for the industry to unite regardless of past allegiances or grudges, starting with agenda items slated during Thursday's City Council meeting.
"Together if we stand united we can amplify our voices and they will have no choice but to listen," Gregor said.
City Council meets for its routine work session at 9 a.m. Tuesday before its full meeting at 10 a.m. Thursday to potentially discuss COVID-19 relief money for essential Austin industries, including music workers.
Want to read more stories like this one? Start every day with a quick look at what's happening in Austin. Sign up for Austonia.com's free daily morning email.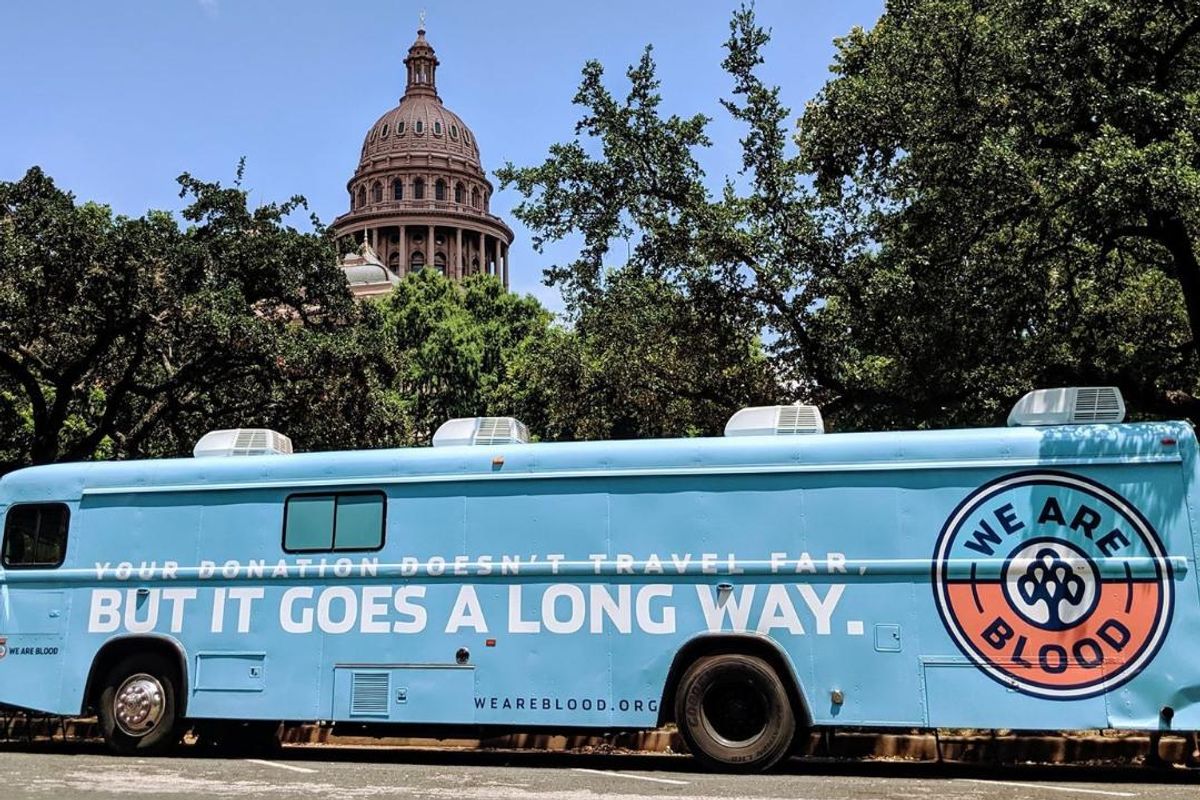 Communities are rallying together after an 18-year-old shot and killed 19 students and two teachers at Robb Elementary School in Uvalde, Texas.
Funds from organizations all around the state–including from Austin's own Los Verdes–are being raised to support families affected by the tragedy. Here's how you can help.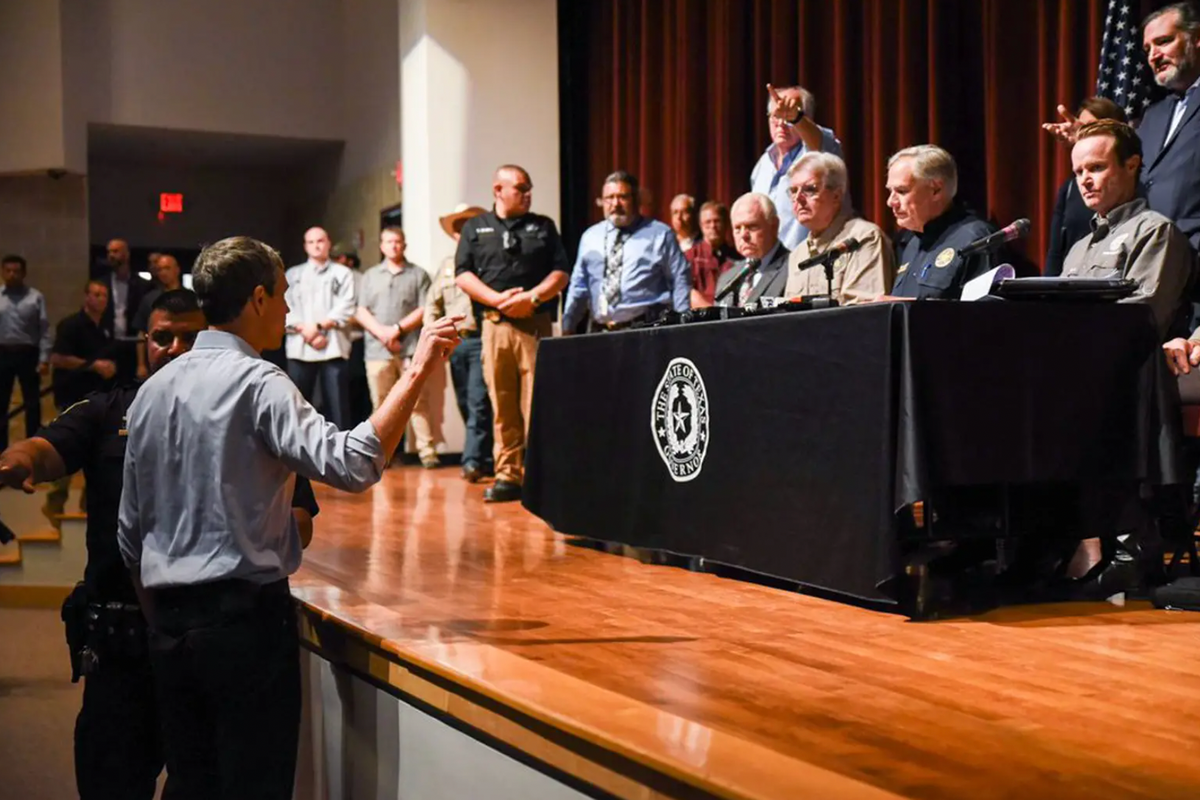 By Patrick Svitek
Beto O'Rourke caused a dramatic scene on Wednesday when he angrily confronted Gov. Greg Abbott at his news conference about the Uvalde school shooting, yelling, "This is on you."
After Abbott was done giving his initial remarks, O'Rourke approached the stage and told Abbott he was "doing nothing" to combat gun violence. He said the Uvalde massacre, in which a gunman killed 19 children and two adults, was "totally predictable."
Some of the Republican officials onstage with Abbott quickly denounced O'Rourke, telling him to go away. Another man onstage used expletives to criticize O'Rourke for interrupting the event. O'Rourke was eventually escorted away amid the unruly scene.
"I can't believe that you're a sick son of a bitch that would come to a deal like this to make a political issue," Uvalde Mayor Don McLaughlin told O'Rourke at one point.