Get connected with our daily update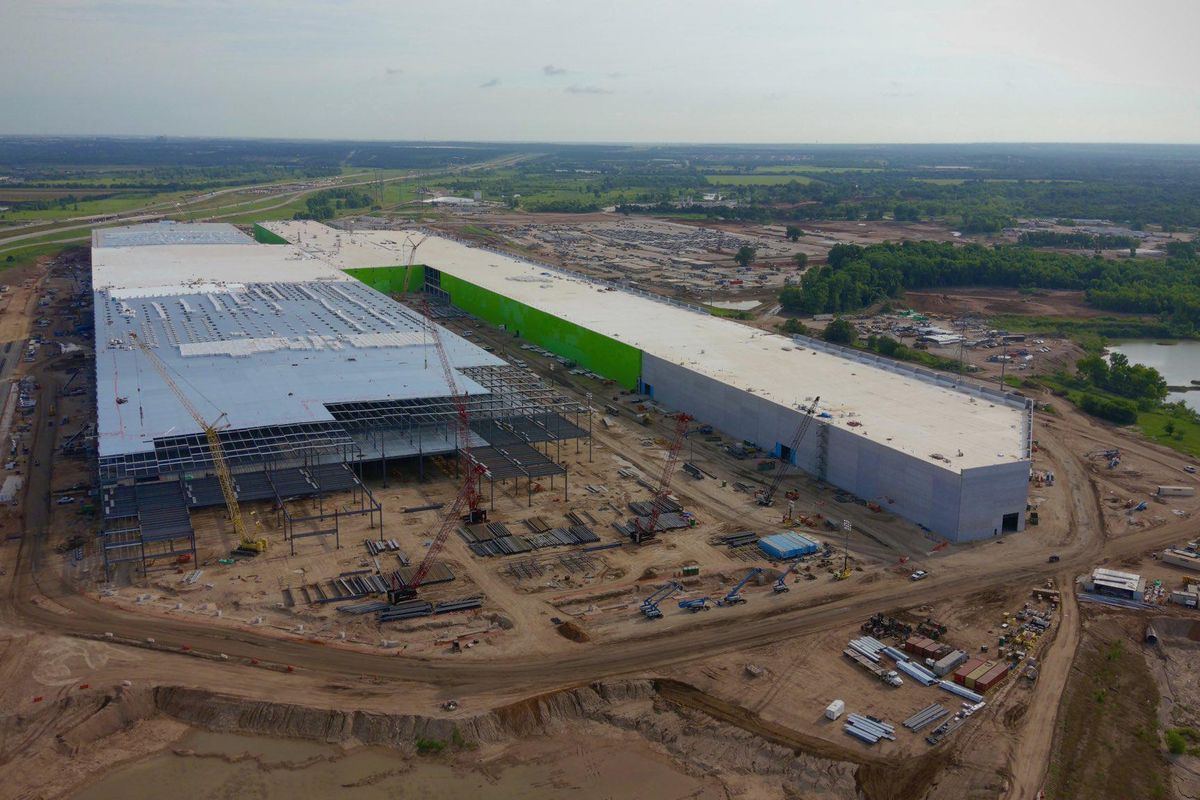 Multi-hyphenated billionaire Elon Musk recently revealed that he lives in a $50,000 prefab tiny home in Boca Chica, Texas, that he rents from his aerospace company SpaceX. Although he says that is his primary home, many of his business ventures are quickly growing in Austin.
Here's an update on five of his startups, from Tesla to his Austin-based philanthropic foundation.
---
Tesla 
Happy #4thofJuly weekend, enjoy 3 drone shots from Tesla GigaTexas, taken just now!

Factory for the most American made car.

Thanks @Tesla & @elonmusk for choosing #Texas as your home! TSLA

📷 @peterdog15#IndependenceDaypic.twitter.com/IOJN6BvDY2

— Tesla Owners Austin (@AustinTeslaClub) July 3, 2021
The $1.1 billion Tesla Gigafactory in Southeast Travis County is growing each day as crews work to make good on Musk's promises: initial limited production by the end of the year and as many as 10,000 jobs. The construction site has attracted acolytes such as the Tesla Owners Austin and local elected officials as well as speculation.
🚘 Toured the Tesla site w/ some of my team on Friday! It's incredible to see how quickly it's coming together. I look forward to checking it out once it's complete. #GigaTexaspic.twitter.com/y1dEqwJFvu

— Vanessa Fuentes 💃🏽 (@VanessaForATX) June 30, 2021
The factory will produce the Model 3 sedan, Model Y SUV and Cybertruck, at least one of which has made its Central Texas debut. Tesla sold 201,250 cars in the second quarter, more than twice as many as it did in the same period last year, despite a global chip shortage, according to a July 2 press release.
Cybertruck at Giga Texas pic.twitter.com/c1RuektPnN

— Tesla (@Tesla) April 16, 2021
In addition to construction, the electric carmaker is in the midst of a local hiring spree, with more than 250 Austin-based jobs posted on its website.
Although the factory is still under construction, questions are already swirling about future projects. The entity Tesla used to buy the site owns more than 2,500 acres along SH 130, according to a May 13 report by the Austin Business Journal. Experts suggested it could be used for Musk's other ventures or serve as the future home of Tesla HQ, following its founder from California to Texas.
SpaceX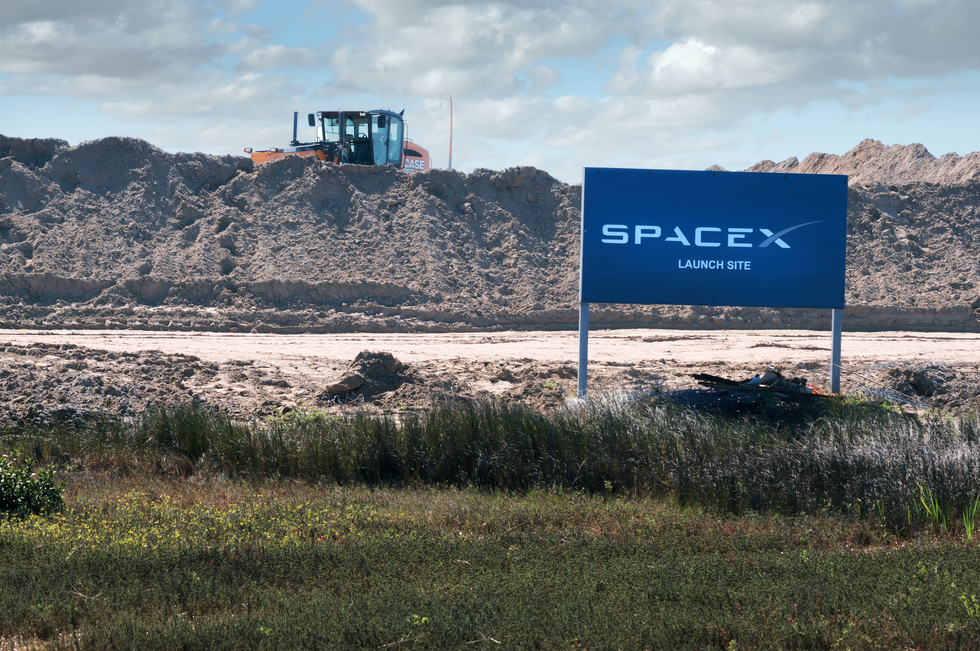 Musk's aerospace company SpaceX is not currently hiring in the Austin area but does have scores of open positions in Brownsville and McGregor, where it has a launch facility and rocket development facility, respectively.
However, SpaceX will break ground on a new "state-of-the-art manufacturing facility" in Austin related to its broadband Starlink project, according to job listings posted in March.
Starlink is a forthcoming high-speed, low-latency broadband internet system enabled by a "constellation of low Earth satellites" and suited for populations with little or no connectivity, such as rural areas, according to its website.
It is unclear where the Austin facility will be located but it will manufacture consumer products such as Starlink dishes, Wi-Fi routers and mounting hardware, according to the postings, which are no longer listed.
Neuralink
Musk's brain implant startup is also hiring in Austin. Its website lists seven positions, including a neurosurgical robot operator and veterinarian. The company has tested its product on monkeys and pigs, prompting pushback from PETA, and Musk tweeted in February that initial human trials could begin as soon as later this year.
Musk Foundation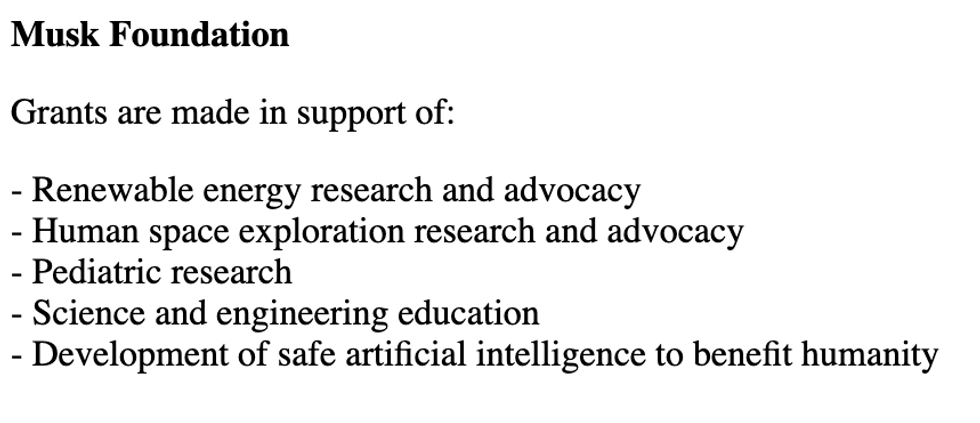 The Musk Foundation website is extremely bare. (Musk Foundation)
Musk's philanthropic venture relocated to Austin last summer, ahead of its founder's closely watched move from California to Texas. Founded in 2001, the foundation supports renewable energy, human space exploration, pediatric research, science and engineering education, and the development of artificial intelligence.
The Musk Foundation recently donated $1 million toward the revitalization of downtown Brownsville and new housing opportunities in the area, where SpaceX has a launch facility and is actively hiring.
Please consider moving to Starbase or greater Brownsville/South Padre area in Texas & encourage friends to do so!

SpaceX's hiring needs for engineers, technicians, builders & essential support personnel of all kinds are growing rapidly.

— Elon Musk (@elonmusk) March 30, 2021
"There's going to be a need for professionals to be able to have a home near downtown," Brownsville Community Improvement Corporation Executive Director Josh Mejia told Valley Central last month. "We understand that there have been folks who've lived here for many generations, so we'd also like to support that as well."
Musk announced in March that he would donate $20 million to school districts in Cameron County, where he is attempting to incorporate the new city of Starbase, and $10 million to the city of Brownsville. The donations have prompted some to wonder: Could Austin be next?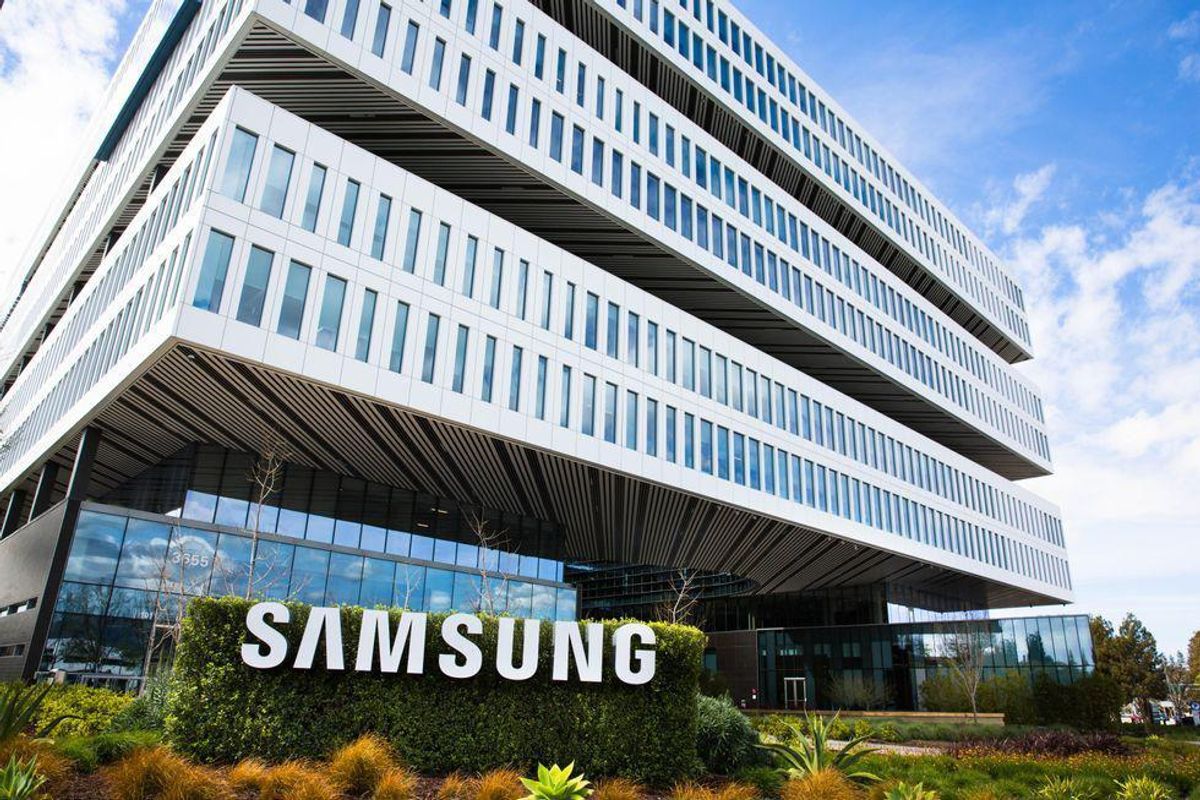 Samsung might soon be making more moves in the Austin metro.
The tech giant, which made waves as it announced plans to build a $17 billion chip plant in Taylor in late 2021, might be looking to expand in the Northeast Austin area, according to an Austin Business Journal report.
ABJ said the South Korean company is seeking more tax breaks from nearby Taylor and Manor school districts. The company filed documents requesting Chapter 313 incentives related to the breaks Saturday, and ABJ said each district will review the requests separately on Tuesday.
"While we do not have specific plans to build at this time, the Chapter 313 application process is part of our long-term planning to evaluate the viability of potentially building additional fabrication plants in the U.S.," Samsung Austin Semiconductor LLC.'s director of communications, Michele Glaze, told the ABJ.
But Samsung has made headlines for more than just the $17 billion plant: In early 2022, the company caught heat for two separate spills of millions of gallons of wastewater into tributaries near its semiconductor plant.
While no expansion is promised, ABJ speculates that expansions could occur at the 1,200 acre planned Taylor factory or near the chipmaking factory on Austin's East Parmer Lane. Both expansions could bring even more revenue and job opportunities to Samsung's Texas home.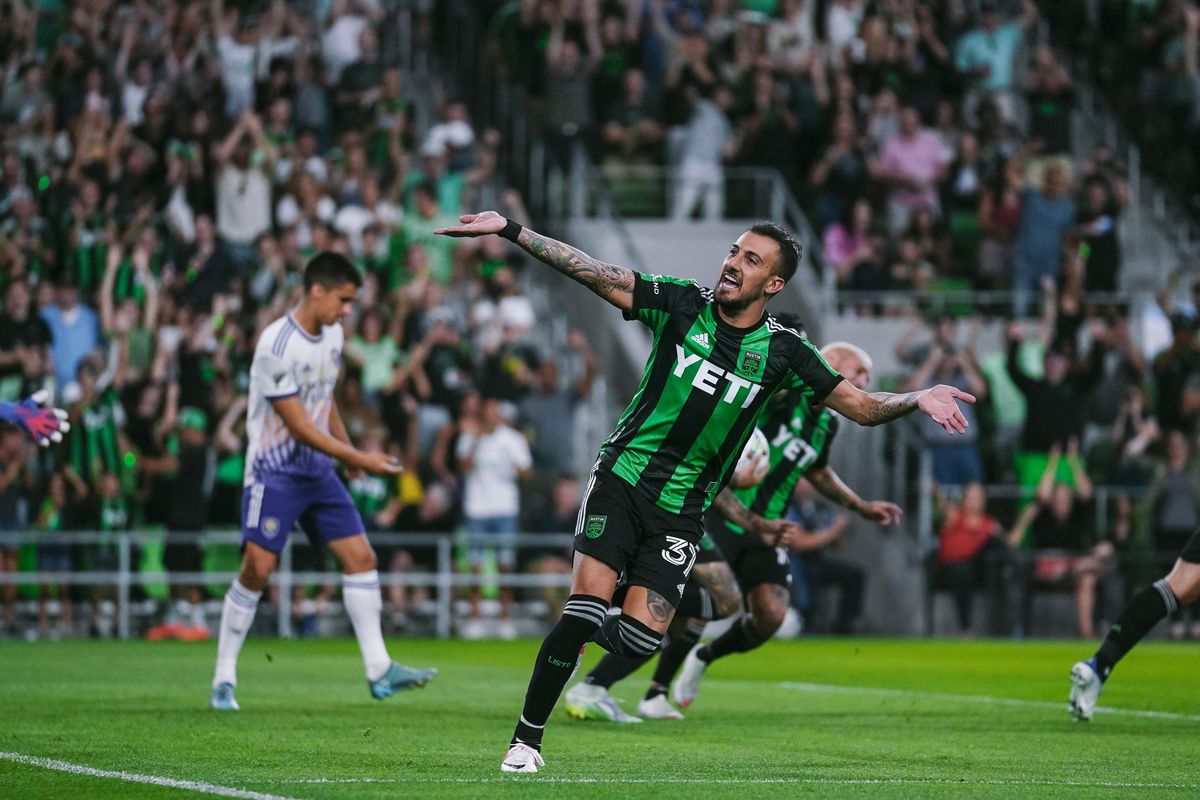 A first minute error gave Austin FC an early setback, but with the help of two red cards and two second-half goals, the Verde and Black still forced a last-minute tie in a messy home battle against Orlando City SC Sunday night.
With the 2-2 draw, Austin dropped from No. 1 in the MLS West conference but still earned a point in the standings thanks to a penalty kick goal from Sebastian Driussi and a breakthrough shot from striker Moussa Djitte, who scored his first goal with the club in the final minute of play.
Here are the top three takeaways from the match: