Never miss a story
Sign up for our free daily morning email...
...and afternoon text update
Get connected with our daily update
(Photo courtesy of Marisela Maddox)
Marisela Maddox is no stranger to the nanny game, having hired at-home caregivers in the past to help with her two children, ages 5 and 10.
---
In the early pandemic days, the Austin family managed without one, working and quarantining from home. But around June, when the national conversation about education started to lean toward online public schools, "I was starting to get very nervous," Maddox said.
So she looked for someone who could work full time and be ready to help with the education of her fourth-grader, who she assumed would be doing school entirely online.
That's when she learned that the market, the candidates, the health considerations and—most notably—the cost of hiring someone to be around your kids all day is a lot different now in the days of unpredictable and fast-changing school, work and money situations, than it was in the pre-COVID era.
When she hired a grad student in his late 20s, she said, the two other finalists were immediately hired by friends—a sign of the tight market that she hadn't seen before.
Maddox is paying 20% more than she used to—$25 an hour, up from the typical $20 rate—just to make sure the nanny was willing to stick with the family through such uncertain times. While her older child ended up returning to school, Maddox has kept the nanny around in the case that schools shutdown again.
"I think you have to pay more. I really do," said Maddox, a mediator and small business owner. "You have to incentivize people to want to stay because you really don't want to be doing this every three or four months."
Several employers and families said that pay has risen for several reasons: the influx of and demand for higher-paid educators into the nanny market, the instability of work and school schedules, the higher demands placed on caregivers and fear of COVID-19 all brought on by the pandemic.
The need for nannies, the availability of them and the ability to pay for them has risen and fallen as virus conditions and shutdowns have fluctuated throughout the summer, said Amber Mayhew, an Austin mom and nanny, and owner of Nanny Poppinz, a referral service she has operated in Austin for about a decade.
"In March, which is usually a very busy time of year for us, business stopped for a couple of months," she said. "And then it kind of picked up for a little bit, and then we kind of had the second flow of everyone panicking it seemed like, and so it slowed down again. And now it's starting to pick up again."
Along with the unstable market, families whose children are doing online school are looking for people who are more qualified in education or technology, and many of the candidates are now former educators or daycare workers who were laid off or worried about teaching in-person classes at public schools.
There is also less job stability because pandemic-era shutdowns, quarantines and COVID-19 infections put family needs in flux as schedules shift to accommodate school and work changes. And everything can shut down if a family member or the nanny gets sick and the nanny can't come into the home for weeks or months.
And the stakes are higher when it comes to health considerations. Families and nannies have to put a lot of trust in each other not to engage in behavior that could put one or both of them at risk.
"We've been very conservative in how much we've been leaving the house, and canceled all our vacations this summer, no road trips or anything, so the idea of having someone in our house was a little scary," said Austin mom Jeni Putalavage-Ross, who, after a difficult search, hired the daughter of a trusted friend to help with her 8-year-old and twin 6-year-olds.
All of this not only drives up the price, but it can make the overall experience more trying—both for the parents and for the providers.
"It can be done, but it requires more resources," Maddox said. "I had to do a lot of self checking. We had a lot of conversations around it. But I think it'll be OK. Everybody's sort of figuring it out right now."
More on families: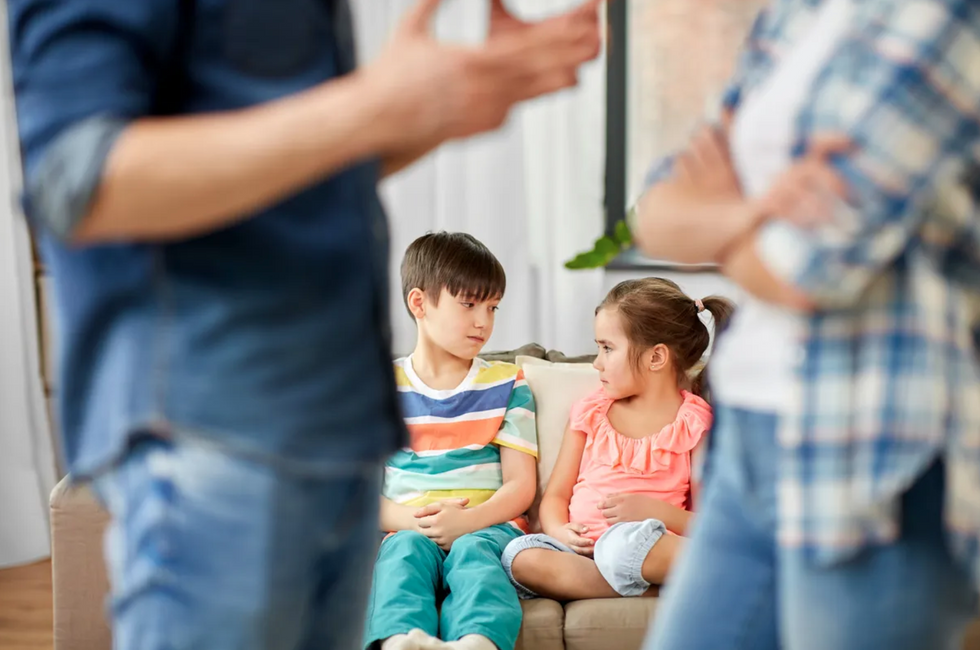 First score made by LAFC. (Sonia Garcia/Austonia)
Austin FC couldn't find the stamina to fight off a 2-0 loss against LAFC for their inaugural match on Saturday.
The match, which saw No. 21 Austin FC go head-to-head with No. 2 LAFC in Los Angeles, was broadcast nationally on FOX and FOX Deportes.
Eleven players took the stage as Austin FC players for the first time, with five starters making their MLS debut. "Ringleader" Alex Ring took the captain's armband and wore it well. The defensive midfielder could be seen leading his teammates through their first ever match, but it wasn't enough to stage an Austin takeover in LA.
In the signature style of Head Coach Josh Wolff, the team played with quickness and intensity, nearly connecting on several fast breaks. It was harder for them to stay in front, however, something that Wolff credits with quick decision making and a tough LAFC defense.
"We have a quick attacking team, but I think when you make quick attacks and it fizzles it's just about some decision making," Wolff said. "Are we in position to finish attacks? If not, can we reestablish our attack and get stuff better?"
The club was given some generous breaks from No. 2 LAFC, who had one or both of their star DPs out for the half. While forward Diego Rossi is out for the entire match due to a hamstring injury, Carlos Vela was accidentally pulled too soon on what turned out to be a miscommunication.
"He gave us the sign that he needed to come off," LAFC Head Coach Bob Bradley said on broadcast. "I can't say more than maybe it's my fault."
LA pulled some dramatics and slowly gained more possession throughout the half, but ATXFC's defense wasn't initially as shaky as it seemed in preseason. Jhohan Romana has pulled his weight in getting the ball out of goal, and a 34-year old Matt Besler held his own in center back.
As the second half commenced, however, it became clear that LAFC had the advantage over Austin's first major league team.
Goalkeeper Brad Stuver had his work cut out for him, fending off 24 shot attempts, 11 of which were on goal. He didn't have much time to prepare, either: in the first 30 seconds of play, Stuver had already made a save to keep the match 0-0.
LAFC finally connected in the 61st minute of play as Corey Baird shot one into the bottom right corner. The team capitalized off their momentum and put one past Stuver a second time, drawing roars of approval from the LAFC crowd.
While some last-minute attempts from Jon Gallagher and others were made, Austin FC didn't have the endurance to bring a tie. After seven additional minutes of stoppage time, the club lost their first match 2-0.
While the scoreboard tells one story, Wolff said that the team did well considering the skill of LAFC and the pressure of their club debut.
"We've got to be realistic," Wolff said. "This is the first time this organization has been in front of TV with an opportunity to show itself and I think there were some promising moments. And we're going to maximize those and continue to try to develop those, but there's lots to build on."
The team may have lost, but it still won the support of thousands of Verde fans, dozens of which made it to watch their team's first match. When Stuver and the team made it to bthe stadium, Los Verdes fans were already there to show support, and Stuver said his wife saw the same back in Austin.

"The moment that we pulled into the stadium, we saw Black and Verde fans cheering us on as we got to the stadium," Stuver said. "During warm up, you can just look around and see different groups sitting in different sections of the stadium and it's just truly amazing to see the support in our first game. We know that we want to give the fans everything, because this we play for the city and we play for them."