Get connected with our daily update
(Photo courtesy of Marisela Maddox)
Marisela Maddox is no stranger to the nanny game, having hired at-home caregivers in the past to help with her two children, ages 5 and 10.
---
In the early pandemic days, the Austin family managed without one, working and quarantining from home. But around June, when the national conversation about education started to lean toward online public schools, "I was starting to get very nervous," Maddox said.
So she looked for someone who could work full time and be ready to help with the education of her fourth-grader, who she assumed would be doing school entirely online.
That's when she learned that the market, the candidates, the health considerations and—most notably—the cost of hiring someone to be around your kids all day is a lot different now in the days of unpredictable and fast-changing school, work and money situations, than it was in the pre-COVID era.
When she hired a grad student in his late 20s, she said, the two other finalists were immediately hired by friends—a sign of the tight market that she hadn't seen before.
Maddox is paying 20% more than she used to—$25 an hour, up from the typical $20 rate—just to make sure the nanny was willing to stick with the family through such uncertain times. While her older child ended up returning to school, Maddox has kept the nanny around in the case that schools shutdown again.
"I think you have to pay more. I really do," said Maddox, a mediator and small business owner. "You have to incentivize people to want to stay because you really don't want to be doing this every three or four months."
Several employers and families said that pay has risen for several reasons: the influx of and demand for higher-paid educators into the nanny market, the instability of work and school schedules, the higher demands placed on caregivers and fear of COVID-19 all brought on by the pandemic.
The need for nannies, the availability of them and the ability to pay for them has risen and fallen as virus conditions and shutdowns have fluctuated throughout the summer, said Amber Mayhew, an Austin mom and nanny, and owner of Nanny Poppinz, a referral service she has operated in Austin for about a decade.
"In March, which is usually a very busy time of year for us, business stopped for a couple of months," she said. "And then it kind of picked up for a little bit, and then we kind of had the second flow of everyone panicking it seemed like, and so it slowed down again. And now it's starting to pick up again."
Along with the unstable market, families whose children are doing online school are looking for people who are more qualified in education or technology, and many of the candidates are now former educators or daycare workers who were laid off or worried about teaching in-person classes at public schools.
There is also less job stability because pandemic-era shutdowns, quarantines and COVID-19 infections put family needs in flux as schedules shift to accommodate school and work changes. And everything can shut down if a family member or the nanny gets sick and the nanny can't come into the home for weeks or months.
And the stakes are higher when it comes to health considerations. Families and nannies have to put a lot of trust in each other not to engage in behavior that could put one or both of them at risk.
"We've been very conservative in how much we've been leaving the house, and canceled all our vacations this summer, no road trips or anything, so the idea of having someone in our house was a little scary," said Austin mom Jeni Putalavage-Ross, who, after a difficult search, hired the daughter of a trusted friend to help with her 8-year-old and twin 6-year-olds.
All of this not only drives up the price, but it can make the overall experience more trying—both for the parents and for the providers.
"It can be done, but it requires more resources," Maddox said. "I had to do a lot of self checking. We had a lot of conversations around it. But I think it'll be OK. Everybody's sort of figuring it out right now."
More on families: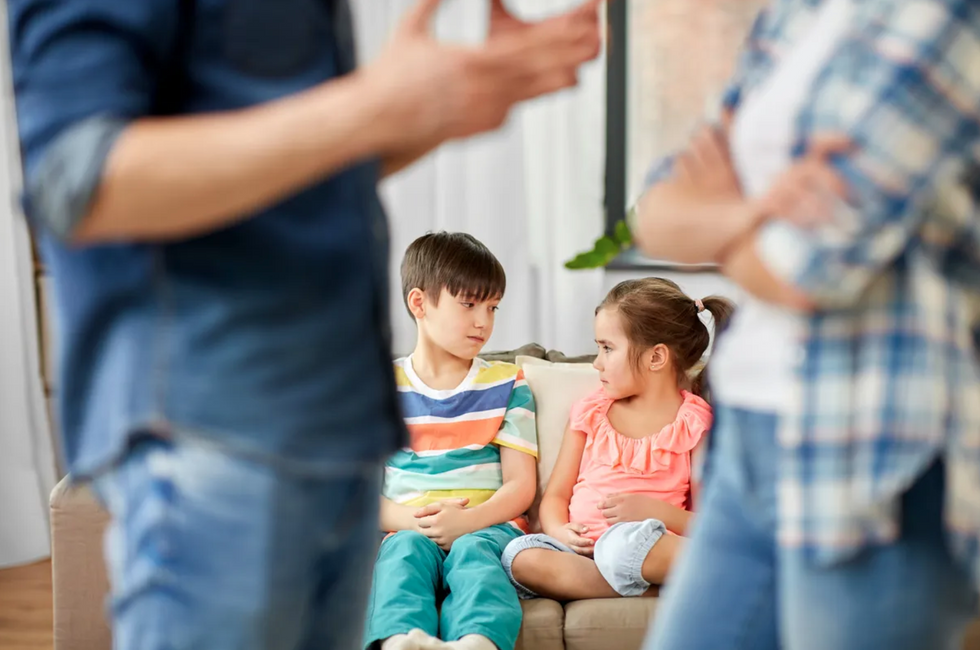 After months of speculation, a new report says political personality Beto O'Rourke is mulling a run for Texas governor that he will announce later this year.
Sources tell Axios the former congressman is preparing his campaign for the 2022 election, where he will likely vie for the position against incumbent Gov. Greg Abbott. The only other candidate that has announced he will take on Abbott for governor is former Texas GOP Chairman Allen West—no Democrats have announced they are running as of yet.
"No decision has been made," Axios reports David Wysong, O'Rourke's former House chief of staff and a longtime adviser, said. "He has been making and receiving calls with people from all over the state."
A new poll from The Dallas Morning News and University of Texas at Tyler shows O'Rourke is narrowing the gap between himself and Abbott's prospects for governor. In the poll, 37% said they'd vote for O'Rourke over Abbott, while 42% said they'd vote for Abbott.
Abbott has been in the hot seat due to his handling of COVID-19 and the signing of landmark legislation into law, including new abortion and voting rights laws; 54% of poll respondents voted they think the state is headed in the "wrong direction." Still, Texas hasn't had a Democrat as governor since the 90s.
O'Rourke's people-focused approach to the 2018 Senator race, which he lost to Sen. Ted Cruz, gave him a widespread following and many hoped he'd throw his hat into the ring since he said he was considering it earlier this year.
"We hope that he's going to run," Gilberto Hinojosa, the state chair of the Democratic Party, told Axios. "We think he'll be our strongest candidate. We think he can beat Abbott because he's vulnerable."
Austin rapper Jordi Esparza may not have won the 2021 Red Bull Batalla, the world's largest Spanish freestyle rap competition, but for a spirited two rounds, the 22-year old Mexican native looked like he had every right to.
On Saturday evening in Los Angeles, the event itself looked like Cobra Kai meets Star Search with graphics adding a very Batman Beyond aesthetic. Over a dozen rappers hoping to represent the U.S. in the international round of the competition took to the stage with in-your-face jabs at accents, sexual orientation and odors, among other things.
This was Esparza's second rodeo; he had placed third at the 2020 National Finals, automatically securing him a spot this year.
However, things were different this year. He was not nervous about the contest. Unlike in 2020, when he made his Red Bull Batalla debut, the anxiety of the event led him to "feeling so bad."
Affecting a casual calm, the locally-based landscaper said he just felt "so relaxed, so happy" and primarily wanted to "enjoy everything."
Choosing his first-round opponent, Esparza, whose stage name is Jordi, elected to go against LA-based Boss.
Esparza freestyled an attack on his opponent's weight and cholo style of dress.
Boss—bracketing his Latin freestyle with English appeals to the crowd—mocked Jordi's lack of education, made fun of how clean Jordi's shoes looked and suggested that Jordi just came back from a Footlocker.
That first round went to Jordi.
But his next opponent Eckonn would prove to be his undoing.
Eckonn compared Jordi to Hannah Montana, while Jordi soulfully explained that he had learned from the best.
Esparza's verbal dexterity is matched by a rattling rhythm and a game face that is as mawkish as it is mockish. The overall effect is that of an underdog with bite.
Eckonn beat Esparza in that round with the overall championship going to Palm Beach-based rapper Reverse.
However, Esparza was just happy to be there. He recently told Austonia going to the finals again was a dream come true—a pinnacle that he said he won't know how to top.
With his nimble jabs and sneaky prowess, honed from pop culture and the swagger of a young working man hungry to be more, Jordi Esparza is just getting started.