Get connected with our daily update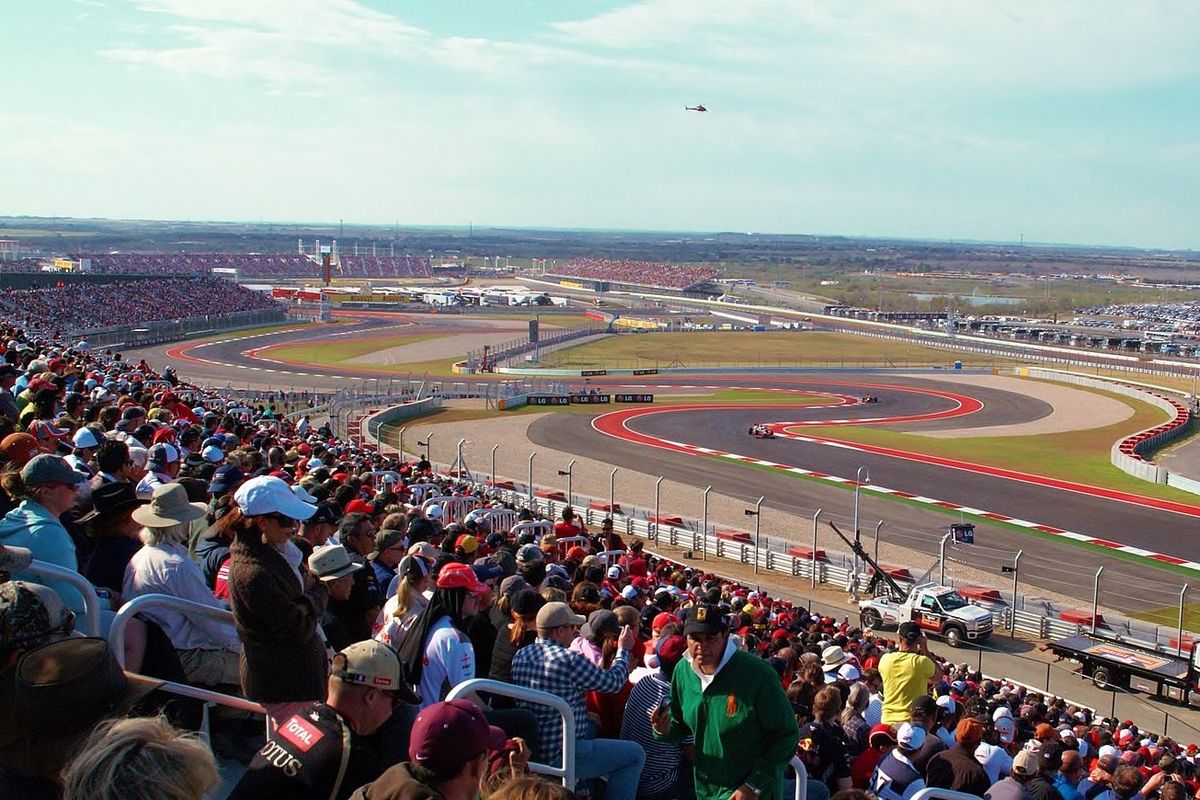 (Seefrank/Creative Commons)
For the first time in the track's eight year history, the Circuit of the Americas will host a NASCAR race in 2021.

---
The premiere American racing league will debut in Austin for the first time May 21-23, 2021 as part of the new racing schedule for NASCAR that will also move the All-Star Race to Texas Motor Speedway in Fort Worth.
The announcement on Twitter comes after The Athletic first reported last week that NASCAR would make its way to the COTA track.
Austin race car fans know the COTA track as the 3.43 mile, 20-turn road course that hosts Formula One and IndyCar races, but never a NASCAR event. However, NASCAR star Tony Stewart praised the layout of the track last fall in an interview with Autoweek.

"The layout of the track, it's a very technical racetrack," Stewart said in 2019. "Watkins Glen is the road course where I had the most success at, but it's pretty straightforward about where the line is, what you need to do, braking, this and that. The thing about Circuit of The Americas is that it is very, very technical and there are a lot of ways you can attack it."
The addition of a NASCAR race for 2021 is a major victory after the track lost every major event in 2020 due to COVID-19 and the pandemic that has lingered longer than anyone could have predicted.
Since opening in 2012, COTA has hosted many of the largest events in Austin for national and international visitors. According to the Austin-American Statesmen, last year's United States Grand Prix, part of Formula 1's annual international schedule, generated a direct impact of $392 million on the local economy and $880 million in direct, indirect and induced spending.
Fans around Austin have been waiting for NASCAR to come to the COTA track for a while, and the announcement had many going to Twitter to share their excitement.
Fans can already reserve tickets at COTA's website.
More sports: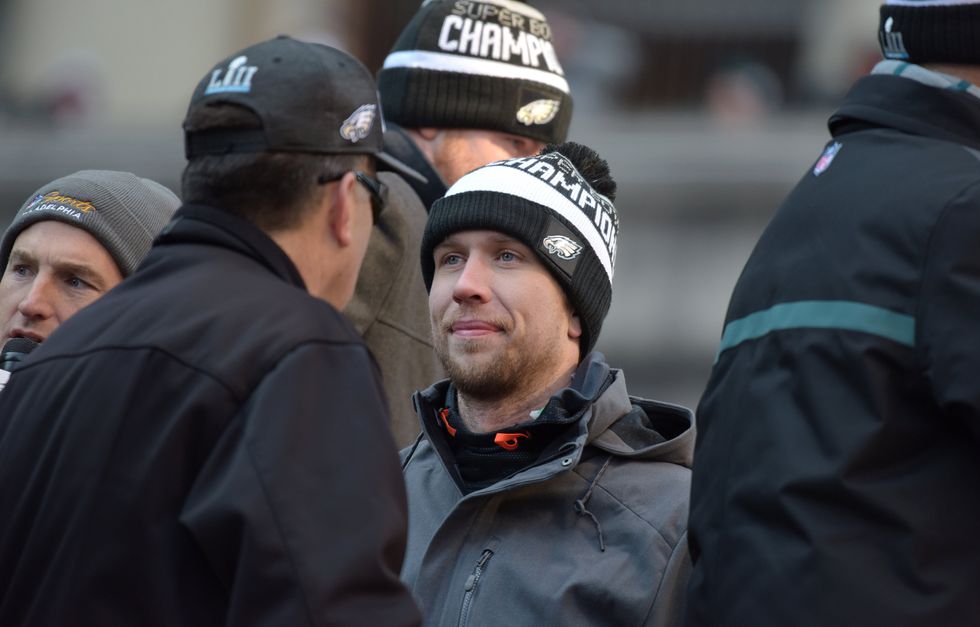 Austin's own Nick Foles returns to spotlight in come-from-behind NFL win(Matt Smith/Shutterstock)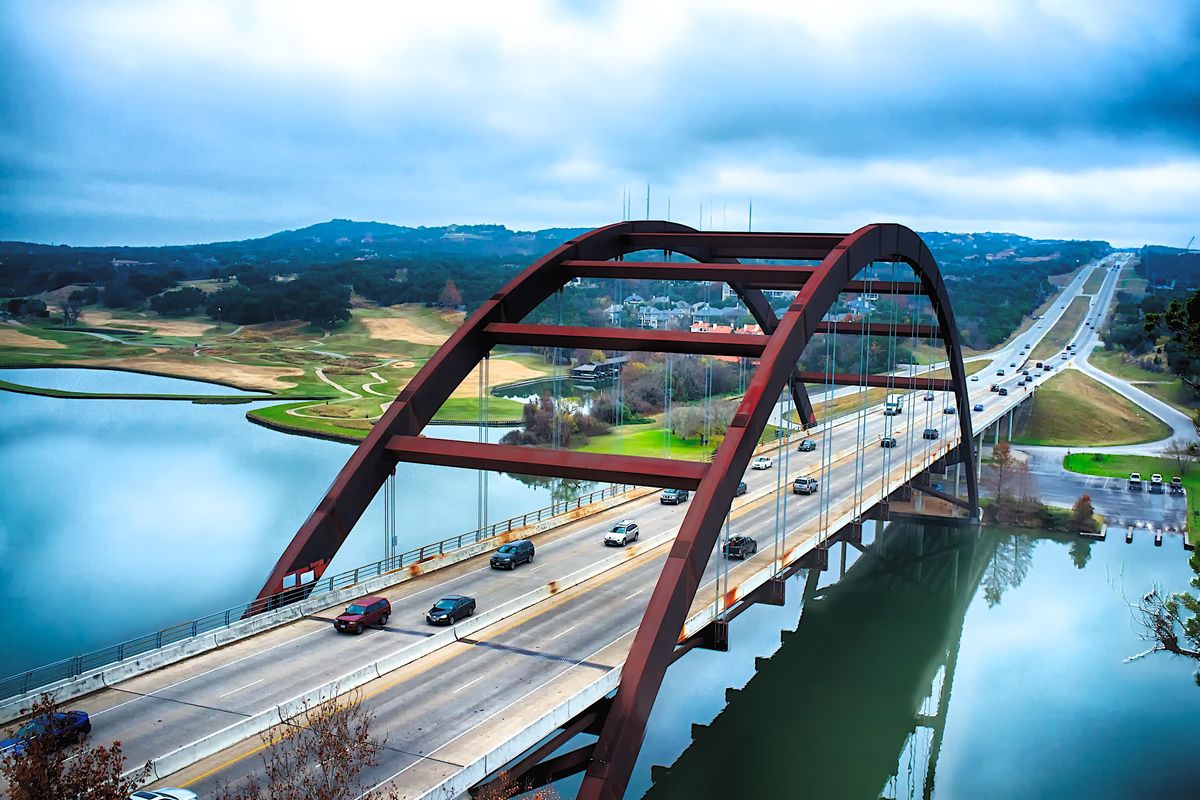 What would Austin be without its City Hall, Central Library or iconic 360 Bridge?
For 50 years, Austin developer Hensel Phelps has shaped Austin with city-focused landmark developments across the metro, gracing the top spot on Austin Business Journal's best general contracting list for years in a row.
In 1972, the company broke ground for the first time in Austin with the Town Lake, or Mopac Bridge project, connecting the developing areas of West Austin to the rest of the city.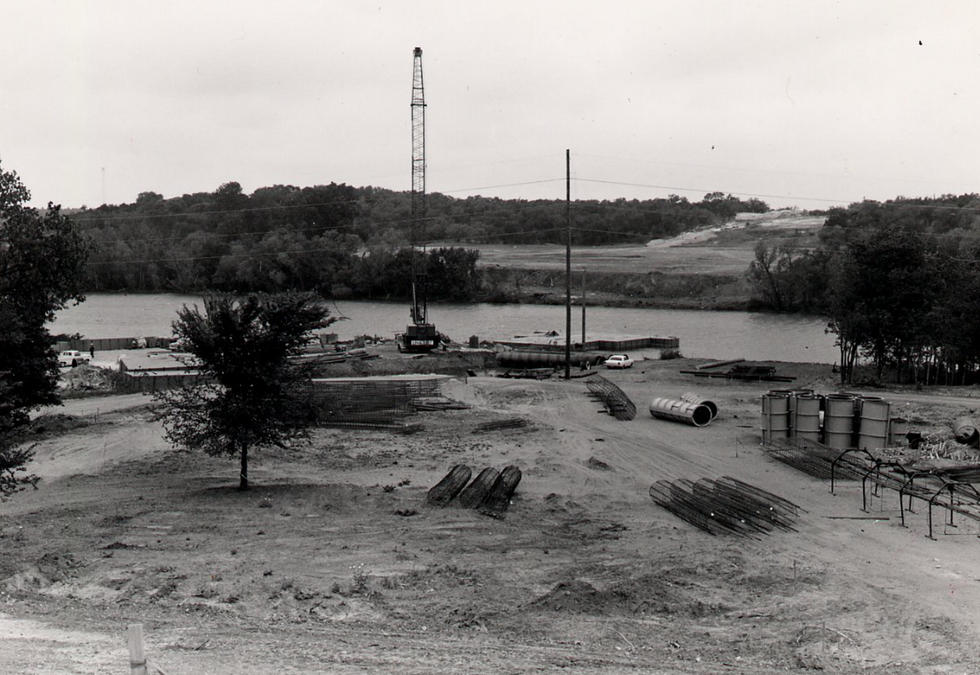 Hensel Phelps broke ground for its first project, the Mopac Bridge, in 1972. (Texas Freeway)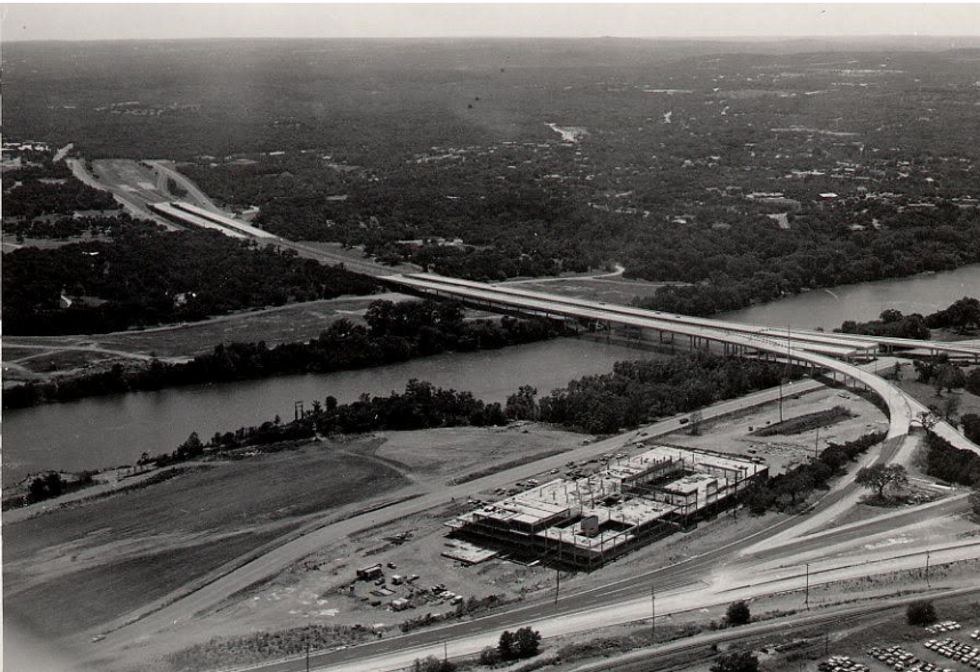 The Town Lake Bridge was one of eight available bridges in Austin at the time of construction. (Hensel Phelps)
Since then, it's headed several projects, including:
The Pennybacker (360) Bridge: After the Town Lake Bridge success, the company set out to build the world's second cable-supported bridge. Newcomers and native Austinites alike take to the nearby 360 Bridge Overlook Trail to see sunset views of the cliffside, copper-colored landmark.
Dell Diamond Baseball Stadium: Since it opened in 2000, the Round Rock Express, the metro's Triple-A- Minor League baseball team, has held countless games at this 85-acre, 11,000+ capacity stadium.
Samsung Fab 2 Chip Fabrication Facility: When Hensel Phelps helped Samsung with its second semiconductor project in the area in 2007, the grand opening ceremony was commemorated with the University of Texas Longhorn Band, UT Cheerleaders, pop singer LeAnn Rimes and a bald eagle to boot.
Austin Central Public Library: With six floors, a rooftop garden and plenty of window views of downtown, Austin's Central Library project quickly became a central hub for the city when it opened in 2017.
Darrell K. Royal-Memorial Stadium: The company has had a hand in all major expansions of the Texas Longhorns' longtime football stadium.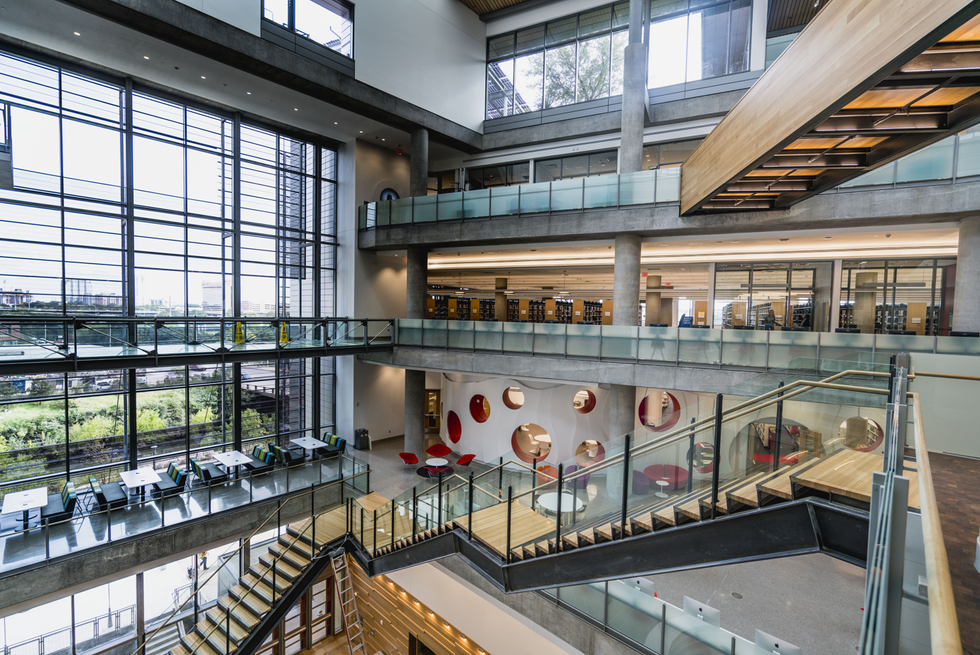 Austin's new Central Public Library first opened in 2017. (Hensel Phelps)
Through dozens of projects dotted throughout the region, Hensel Phelps' Southwest district manager and Vice President Brad Winans said the company's focus has always been the public sector.
"That's where we think we support and develop the city, from truly grassroots, truly local support and involvement in the community," Winans said. "Our job is to develop things that truly support the city, not specific to one business."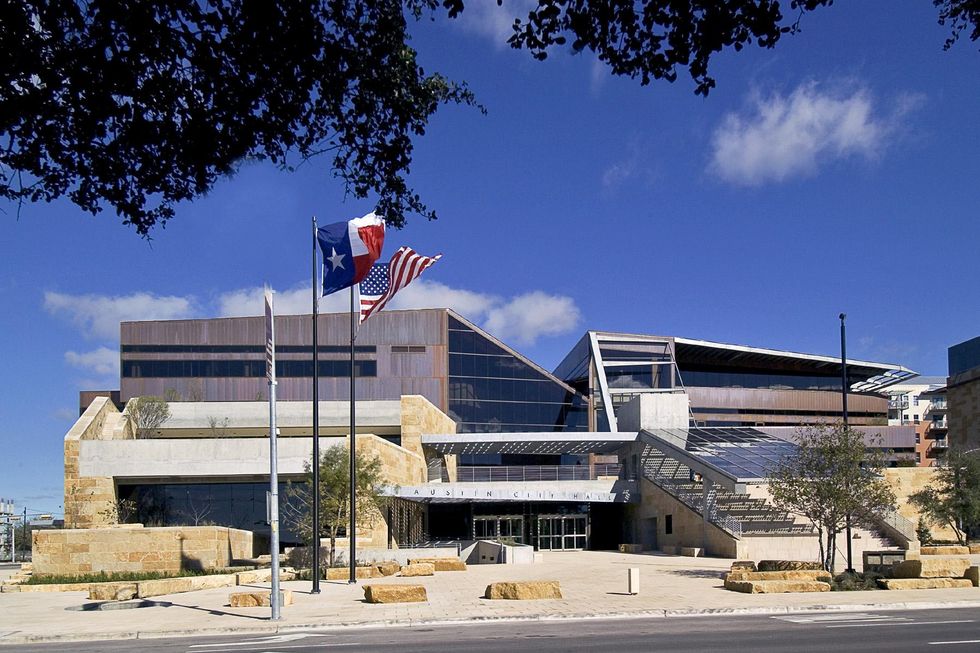 Austin's City Hall was constructed with native Texas limestone and built with sustainability in mind. (Hensel Phelps)
A University of Texas graduate and 30-year employee, Winans said that the company's 2004 City Hall project felt most impactful to the community. The building, built from both native limestone and recycled materials, embraced sustainability and high-tech qualities, including solar panels in its garage, while maintaining a classic Texan identity.
"It's a very hard industry to be a part of, but it's also very rewarding," Winans said. "For me, City Hall means a lot because the back in the day, we called it 'The Jewel,' and so it's great to be part of that."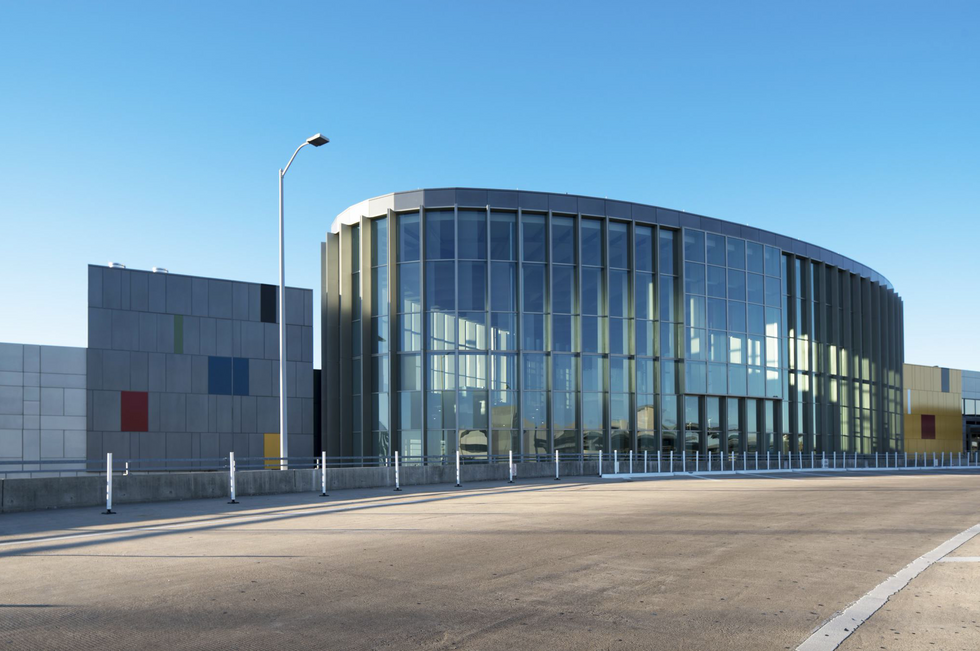 The company has constructed at Austin-Bergstrom International Airport in the past and will continue to help expand the airport. (Hensel Phelps)
With 50 years under its belt, Winans said the company will continue to work on the "endless" development opportunities coming to the city, from expansion of the rapidly-growing Austin-Bergstrom International Airport to projects in the tech sector.
"Everybody seems to want to come to Austin," Winans said. "It'd be nice if things did kind of spread out a little bit, but right now there's still a very eager push to develop in and around Central Texas and I think (Hensel Phelps) will be a major part of that."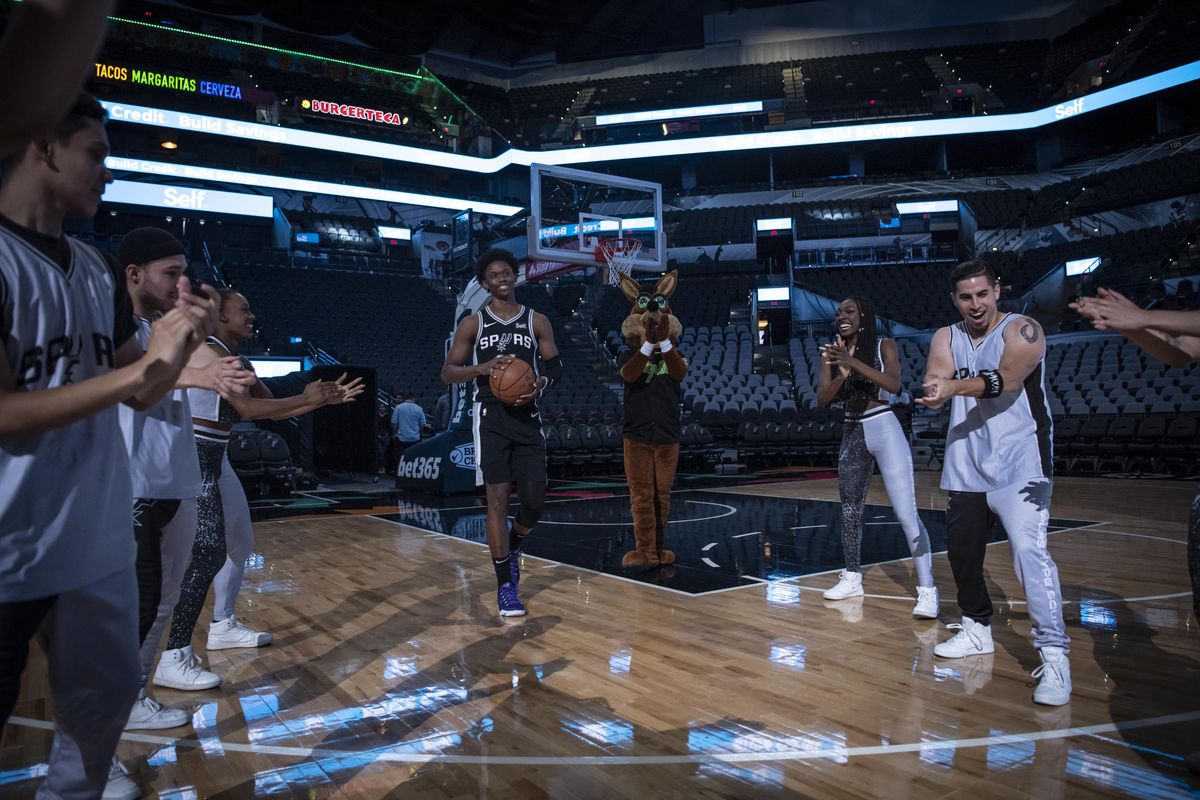 Starting the next season for the San Antonio Spurs, you'll see an Austin-based financial tech company on the team's uniforms.
Self Financial announced a partnership with the Spurs this week, in which a patch with their logo will replace where Frost's was on the jersey.
RC Buford, chief executive officer for Spurs Sports & Entertainment released a statement on the partnership, which will involve community engagement. The organizations are launching an annual $10,000 award that will be presented to a leader of a local nonprofit or community impact organization.
"Self builds credit, the Spurs build talent and both build dreams," Buford said.
"Our partnership will draw parallels between people looking to build credit and a talented young group on the basketball court committed to building a championship team. We believe the Self-branded Spurs jersey will become a symbol of this mission—self-improvement in pursuit of building dreams."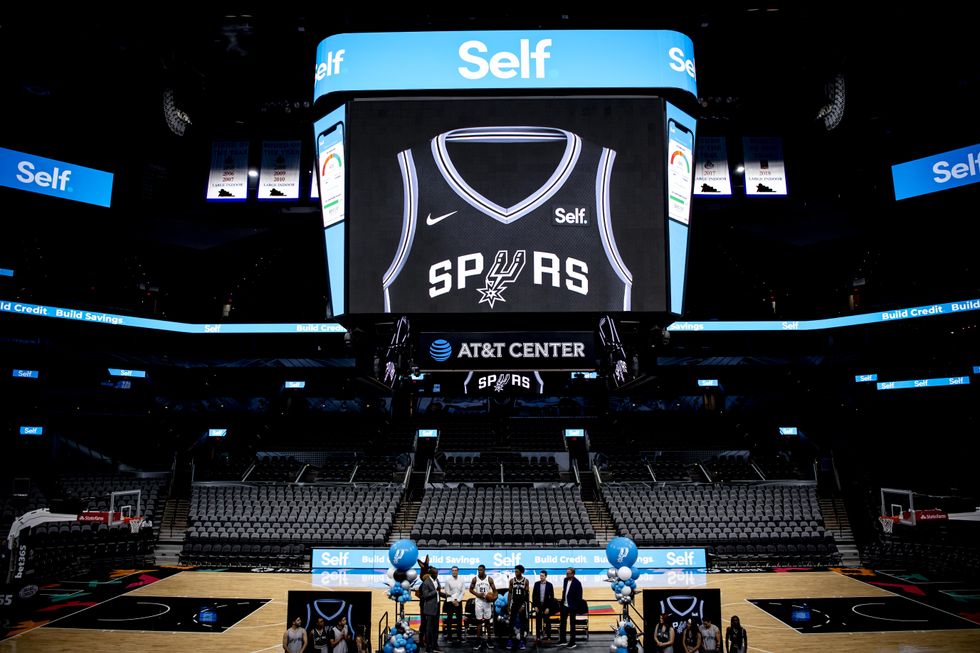 This trails another announcement earlier this year from Self as the official credit building sponsor of the Moody Center.
At the beginning of the year, the team of nearly 300 employees switched to a new office at 901 E. 6th St. to accommodate the growing team.
Priding itself on helping people build their credit, Self launched in 2015 after CEO James Garvey went through his own credit mishap. Automatic payments on his credit card weren't set up correctly. Months passed, causing his credit score to dip.
The Self team set up credit builder plans to help people budget and meet their financial goals. Here's how it works: plans range from small to extra large, with the small requiring $25 a month for two years and the largest $150 a month for a year. With that, users can track their credit score and automate payments with the option to cancel anytime.
Currently, Self has more than a million active customers, and Texas is its top market.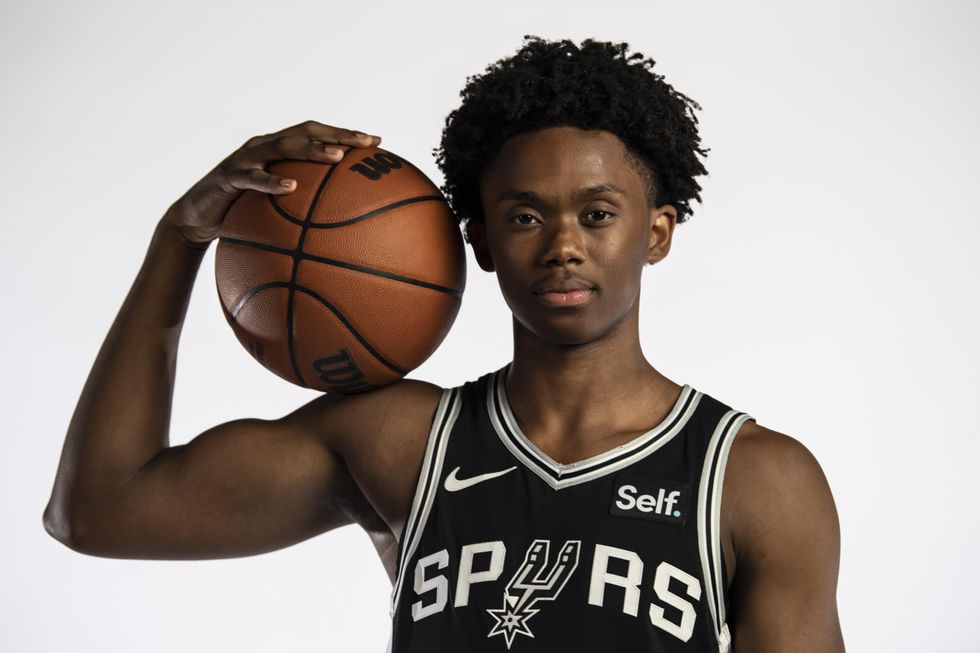 Self is working with Spurs guard Josh Primo as a brand ambassador. In 2021 at 18 years old, Primo moved to the U.S. from Canada and became the youngest San Antonio Spurs player ever.
"As a young international player, Josh has no credit history in the US, and represents millions of young people who need to build credit and are working hard to achieve their dreams and goals," Garvey told Austonia via email. "We're excited to work with him as he gets started building credit and he continues to build his career."
On Thursday, Self will be the presenting partner for the Spurs 2022 NBA Draft festivities, which will include official watch parties in both San Antonio and Austin.