Get connected with our daily update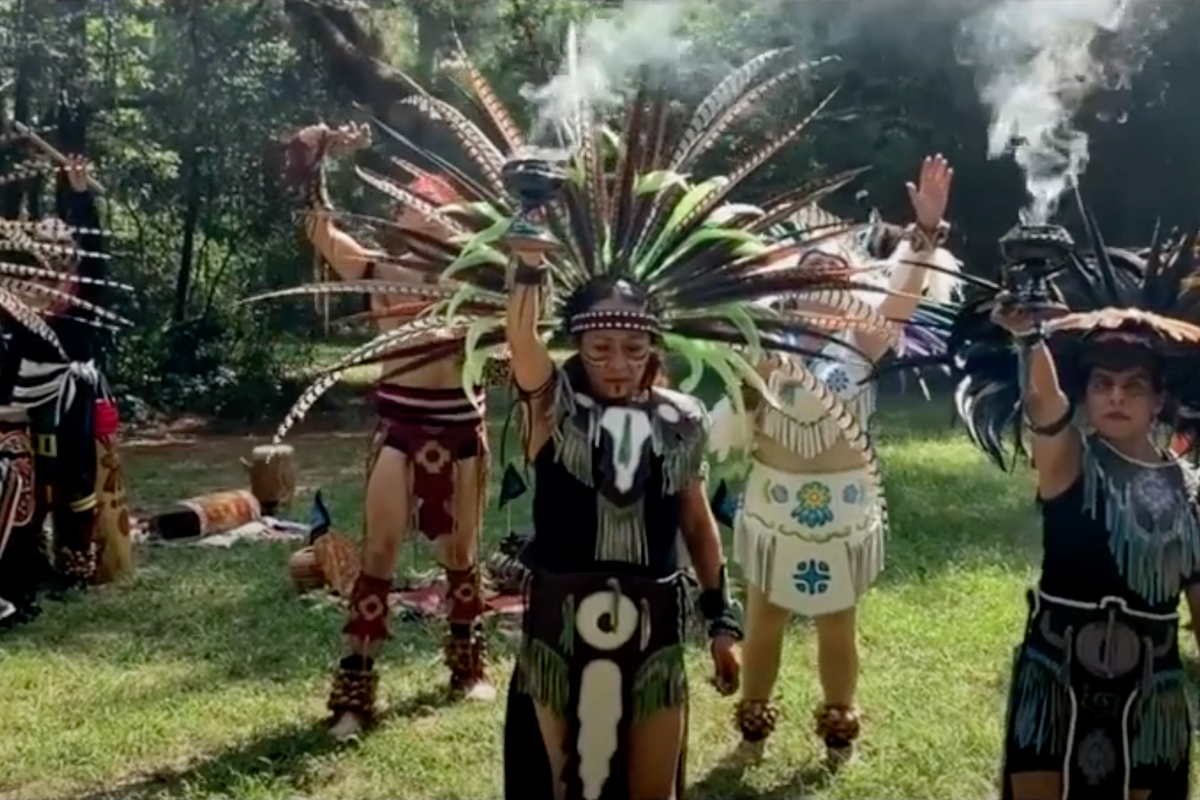 Normally, the Sacred Springs Powwow draws a crowd of thousands to San Marcos, where it is hosted each year by the Indigenous Cultures Institute.
But this year's event, like so many others, occurred online. Sixty Native American dancers competed via streamed performances on Saturday, and vendors, singers and storytellers submitted videos for the audience to view at their leisure.
---
"This is historic," Executive Director Maria Rocha told Austonia. "No other powwow is doing a virtual (event)."
Staying connected
The Indigenous Cultures Institute has transitioned its other programs—from its week-summer camp for indigenous youth to its ongoing campaign to rebury ancestors' remains currently held by the University of Texas at Austin—online since the advent of the pandemic, which has disproportionately affected local Native communities.
"Historically, indigenous practices were illegal," Garza said. "That caused some people to maintain their culture and go underground. And it caused other people to erase it."
Keilani Arch | Sacred Springs Powwow 2020 Dance Competitionwww.youtube.com
Only in the last couple generations have Native American cultural practices reemerged, on a public scale, in the U.S. But there are still challenges.

"Even today, we're told, 'But there aren't any Indians in Texas,'" Garza said.
On the contrary, although there are only three federally recognized tribes in the state, Garza estimates that as many as half of Texas Latinos have Native American heritage.
"Their people, our people, have been in Texas for 14,000 years," she said.
Making people aware of this legacy and maintaining indigenous cultural practices, is a work in progress. For example, the institute continues to push for Native American history to be taught in Texas public schools.
"I think that there has always been an effort to teach (this history), but it hasn't expanded visibly to people," Garza said. "Now we're talking about it because we feel that it has to be a visible part of society."
A moment of opportunity
This work may resonate now more than ever given the pandemic, which has exacerbated inequities and prompted a reckoning about systemic racism and other injustices.
Fewer than 1% of Austin residents identify as Native American, according to the U.S. Census Bureau. But the population has been disproportionately impacted by COVID-19.
In the last two weeks, the local Native American population saw the highest or second highest rate of positive COVID test results of any race or ethnic group, according to Austin Public Health. It remains close to 15%, compared to the overall positivity rate of 6.5%.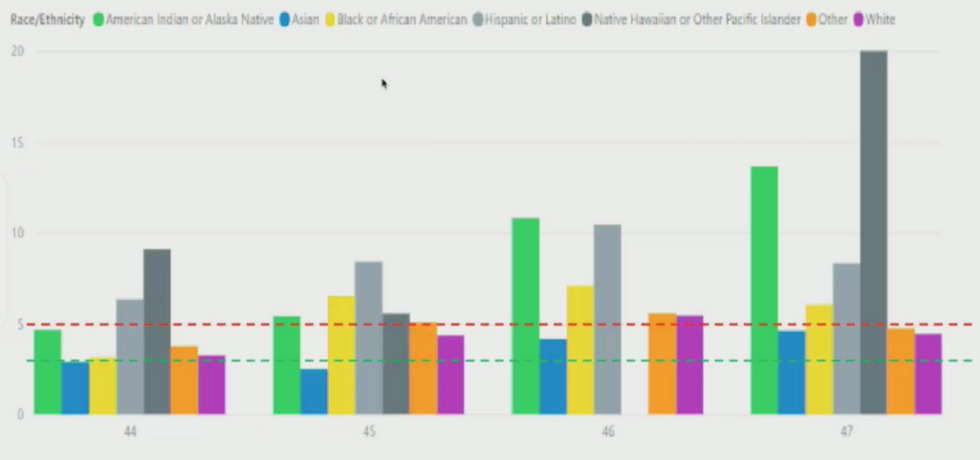 (Austin Public Health)
Garza attributed this to the more collective orientation of Native communities, which includes many intergenerational households.

"When you have a lot of people depending on each other … that creates COVID spread because they can't stay isolated," she said.
There are other factors, as well, including higher rates of poverty and a lower likelihood of having health insurance.
Many Central Texas elders have opted to remain at home, despite COVID symptoms, to avoid dying in a hospital alone, Garza added.
But she is hopeful that the pandemic, along with the Black Lives Matter protests over the summer, will help increase Austinites' awareness of Native Americans and the issues they face.
"You see the writings of people who are doing academic writings about systemic injustice, and all of them are using the term people of color," she said. "Because we are not just talking about Black Americans. We are talking about all Americans who are not white."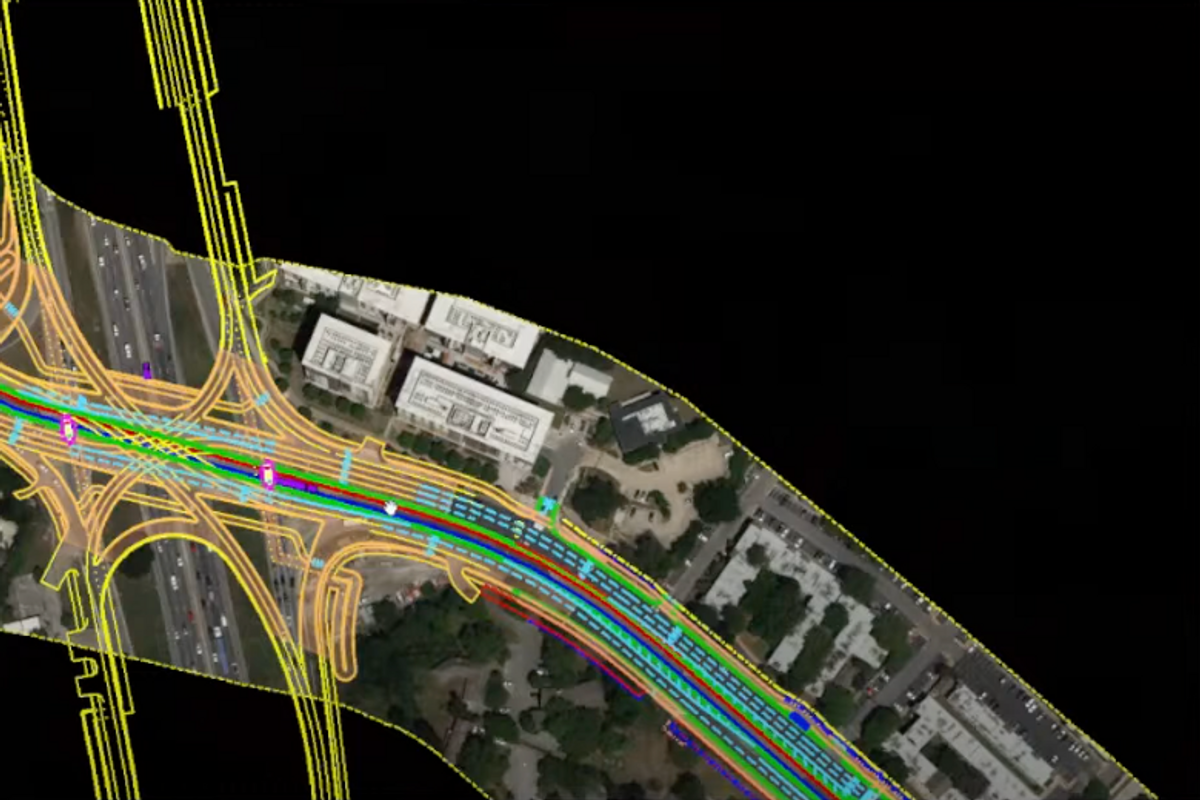 Designs for stations along Project Connect's Blue Line were presented this week, giving a detailed look at what part of the rail system extending from downtown to the airport could look like.
The planned stations that have gotten the latest focus include Waterfront, Travis Heights and Lakeshore stations past Lady Bird Lake.
At the Waterfront station, the preliminary design aims to prevent visual obstructions and save on costs. This is accomplished by a transit guideway that will lower from the bridge to a level station.
Heading onto East Riverside Drive, the light rail faces a curve requiring a slow down to about 10 miles per hour.
The Travis Heights station could involve relocating a pedestrian crosswalk zone at Alameda Drive to Blunn Creek. Since light rails can't effectively operate on a steep grade, this allows the transit guideway to avoid that.
From there, the rail will extend to the Norwood Park area, and though it will reach along the right-of-way zone, the park will be able to remain open.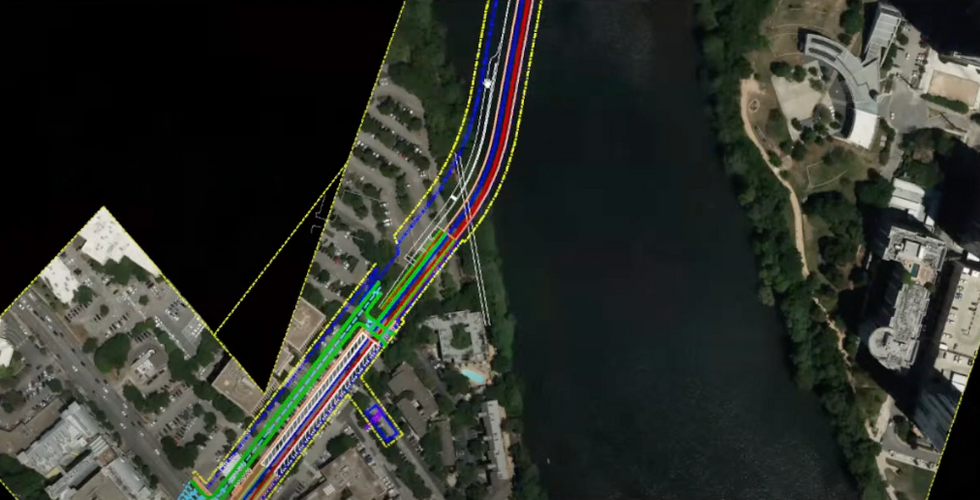 A view of the Blue Line by Lady Bird Lake. (Project Connect)
The line involves some coordination with the Texas Department of Transportation. That's because the department is working on an intersection that will have to be built before the phasing of the section of the Blue Line involving an I-35 crossing.
When it comes to the safety of cyclists and walkers, design ideas include a pedestrian hybrid beacon by East Bouldin Creek that would provide a protected signal to cross. And for the intersection TxDOT is carrying out, Project Connect is working with them on pedestrian access across the intersection. It could involve shared use paths along the street and crossings beneath it.
This summer, the public can expect 30% of design and cost estimates to be released. Though the project was $7.1 billion when voters approved it in November 2020, the latest estimates factoring in inflation and supply chain constraints show it could ultimately be upwards of $10 billion.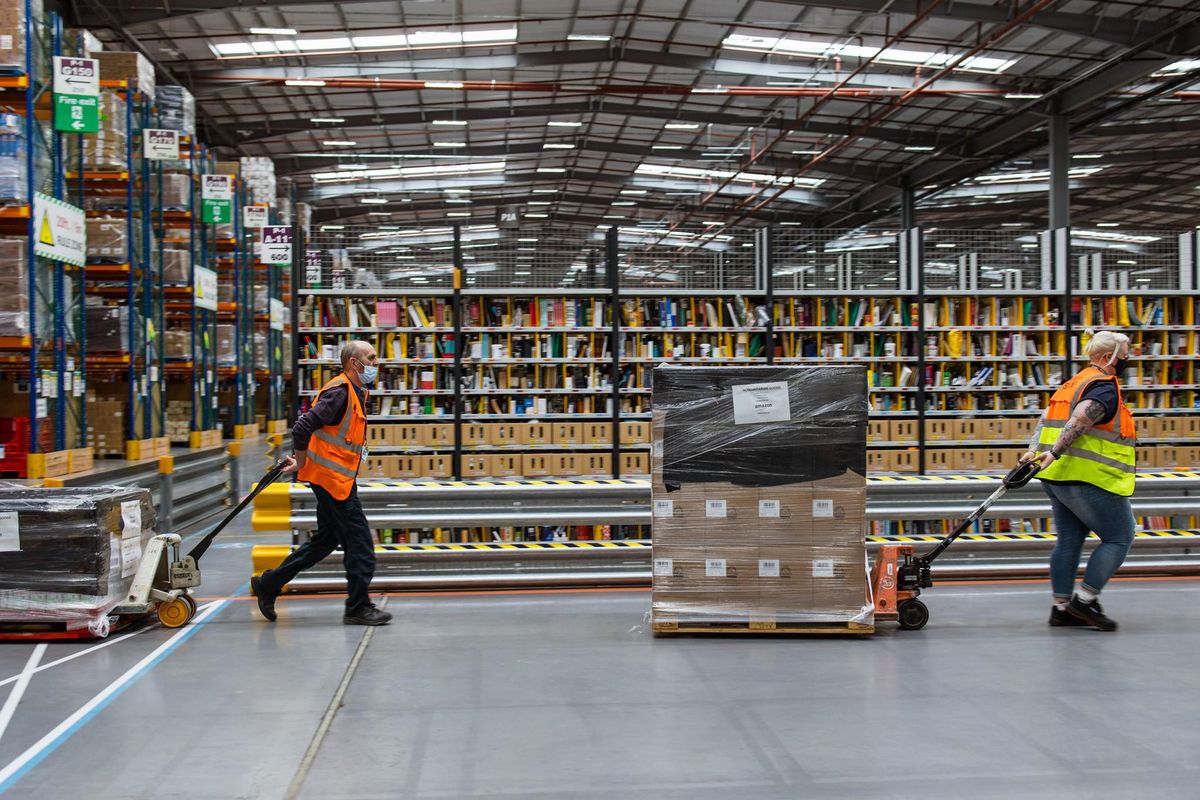 Plans for an Amazon warehouse in Round Rock—a $250 million project slated to be a large distribution center—are on hold.
This comes just after the tech giant had its worst financial quarter in seven years.
The details:
Late last year, it announced an expansion at the Domain adding 2,000 more corporate and tech jobs.
Amazon still owns the site in Round Rock. Plans for it are unclear.
Early this week, the Wall Street Journal reported that Amazon is aiming to scrap warehouse space as it faces a slowdown in its e-commerce operations.
Part of that effort involves exploring the possibility of ending or renegotiating leases with outside warehouse owners. Another aspect is a plan to sublease warehouse space.
"It allows us to relieve the financial obligations associated with an existing building that no longer meets our needs," an Amazon spokeswoman told the Wall Street Journal. "Subleasing is something many established corporations do to help manage their real estate portfolio."