Get connected with our daily update
Local elected officials and community leaders are speaking out against what they call a "harmful, one-size-fits-all" bill that would, if passed, prevent the Live Music Capital of the World from regulating amplified sound above a certain noise level.
---
Filed by Texas House Reps. Cody Harris, R-Palestine, and Travis Clardy, R-Nacogdoches, the bill would prevent cities with a population of 750,000 to 1.5 million people from regulating amplified sound above 75 decibels at bars or live music venues from 10 a.m. to 2 a.m. in residential areas. Harris said the bill would reverse Austin City Council's "runaway red tape," which he argued has driven visitors and local businesses away, during a House Culture, Recreation and Tourism Committee meeting last week.
The city of Austin, which has a population of just under 1 million people, currently allows noise up to 85 decibels from live music venues downtown. Anything louder is prohibited, which some downtown business owners find problematic.
But local elected officials, the Downtown Austin Neighborhood Association and musicians oppose the bill, which they feel is an example of state overreach.
DANA is encouraging its members to contact state lawmakers to voice their concerns. "The Texas Legislature wants to remove Austin's ability to regulate amplified sound!" the group wrote in a recent Facebook post. "They want to allow loud music outside your window until 2 a.m.!"
Austin Mayor Steve Adler also spoke out against the bill at a press conference on Monday at 3TEN ACL Live, a 350-person venue next door to the ACL Live box office. "The suggestion that the state can come in and say that the city can't regulate sound at that level isn't right," he said.
City council members, including Kathie Tovo, who represents downtown, and Mayor Pro Tem Natasha Harper-Madison, said that the bill threatens to overturn the current local ordinance, which was developed with feedback from residents and business owners.

Graham Reynolds, a local composer, said that the current ordinance strikes a balance between competing interests. "I want to make live music all the time," he said. "And everyone else wants to sleep."
Nakia Reynosa, president of the Austin Texas Musicians advocacy group, also opposes the bill. "It's unfair that someone would try to come in and regulate something that has been worked on for years within the community," he said, adding that the sponsors represent cities with fewer than 40,000 residents.
Sounds above 85 decibels are harmful, according to the University of Michigan health library. Heavy traffic, window air conditioners, noisy restaurants and a power lawn mower typically have a noise level of between 80 and 89 decibels.
The bill was considered in a public hearing last week and left pending in committee.
Last fall, Janneke Parrish was pushing hard in her advocacy at Apple. She wanted to see flexibility with remote work, pay equity and for Apple to respond to Texas' six-week abortion ban with paid time off and coverage for the procedure under the company's health insurance plan.
Then, in October last year, she was fired.
Parrish, who lives in Round Rock and worked at Apple's Austin campus as an Apple Maps program manager for about five years, is a leader of an internal movement at the tech giant. It comes at a time when the company is expanding its local presence with a new $1 billion Northwest campus with space for 5,000 employees.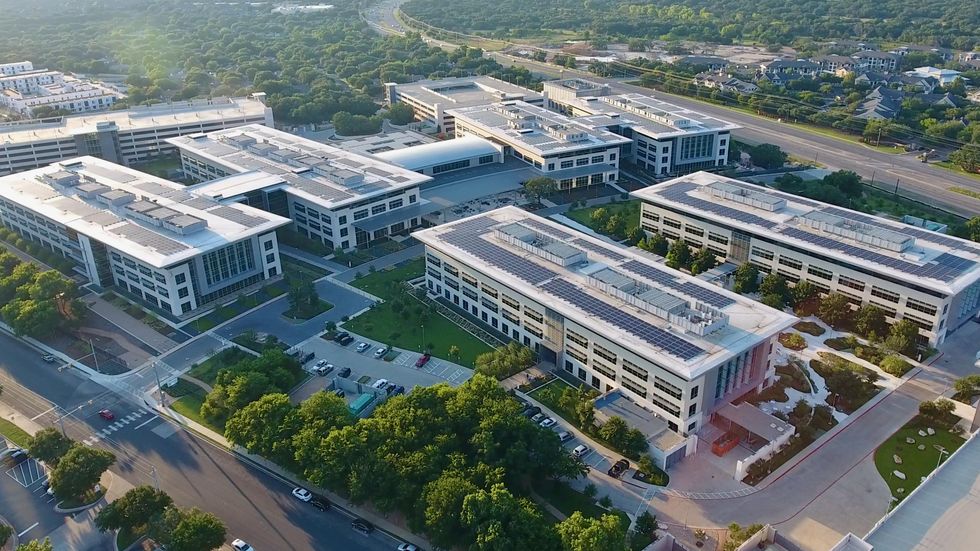 Parrish worked at this Apple campus on West Parmer Lane. (Steven Joyner)
In August, the movement known as #AppleToo launched a website with the goal of organizing employees and sharing stories about alleged workplace harassment and discrimination. Austonia talked to Parrish and another former Apple employee who are part of the movement about their claims in what they observed while working for Apple.
"I've been advocating for members of my immediate team within Apple for several years," Parrish said. "And when I realized that the issues that I was seeing with my own team were true throughout Apple, there was a natural transition toward, ok let's expand this advocacy and instead be more of an advocate for everybody at Apple to ensure that we the workers at Apple are treated fairly and equitably and get treated as human beings."
In the lead-up to her firing, Parrish faced an allegation that she had leaked details from a recent all-hands meeting to the Verge. She says she suspects it's this, along with her advocacy, that influenced Apple's decision to fire her.
"I didn't do (the leak). And I know that Apple knows I didn't do this," Parrish said since a few employees including herself didn't have access to that meeting due to a system crash that day. "I was still placed under investigation."
As a requirement of the investigation, Parrish turned in her work devices. Before doing so, she wiped the files from her computer, saying she didn't want her personal files on Apple servers. After a few days on paid suspension, she says human resources called and told her she'd been terminated with the reason being that she'd deleted those files.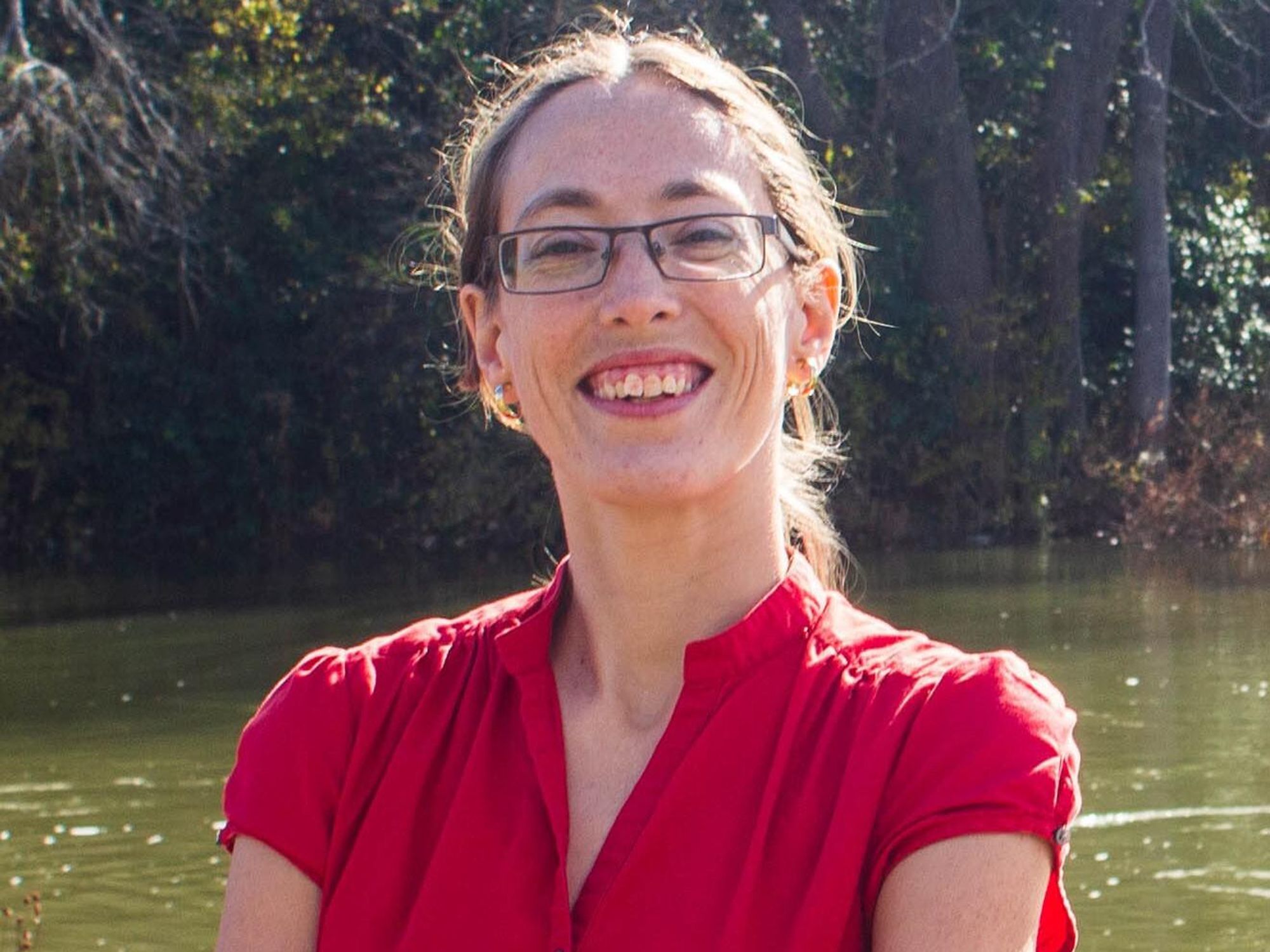 Parrish is one of the leaders of the AppleToo movement. (Janneke Parrish)
Before Parrish's firing, Apple was taking action on leaks and workplace organizing. An internal memo from 2018 noted a number of leakers they had caught were arrested. About a month before Parrish was fired, the tech giant had fired a senior engineering program manager for allegedly leaking confidential information. And in a September note, CEO Tim Cook sent a note to all Apple employees saying "people who leak confidential information do not belong" at Apple.
Austonia asked Apple about Parrish's case and other matters at the company. In an email reply, the company said:
"We are and have always been deeply committed to creating and maintaining a positive and inclusive workplace. We take all concerns seriously and we thoroughly investigate whenever a concern is raised and, out of respect for the privacy of any individuals involved, we do not discuss specific employee matters."
Another piece of Parrish's advocacy involved career opportunities for workers, particularly those based in Austin.
Even though Apple upped their presence in Austin in recent years, Parrish said Austin-area employees couldn't enjoy networking opportunities like California workers did as Apple events were held on the West Coast. Texan Apple workers shouldn't have to relocate to move up, she said.
"For those of us in Austin, I noticed, especially for my department, my career options were extremely limited," Parrish said. "I was told by a manager that if I really wanted to advance in my career, I would have to move out to California."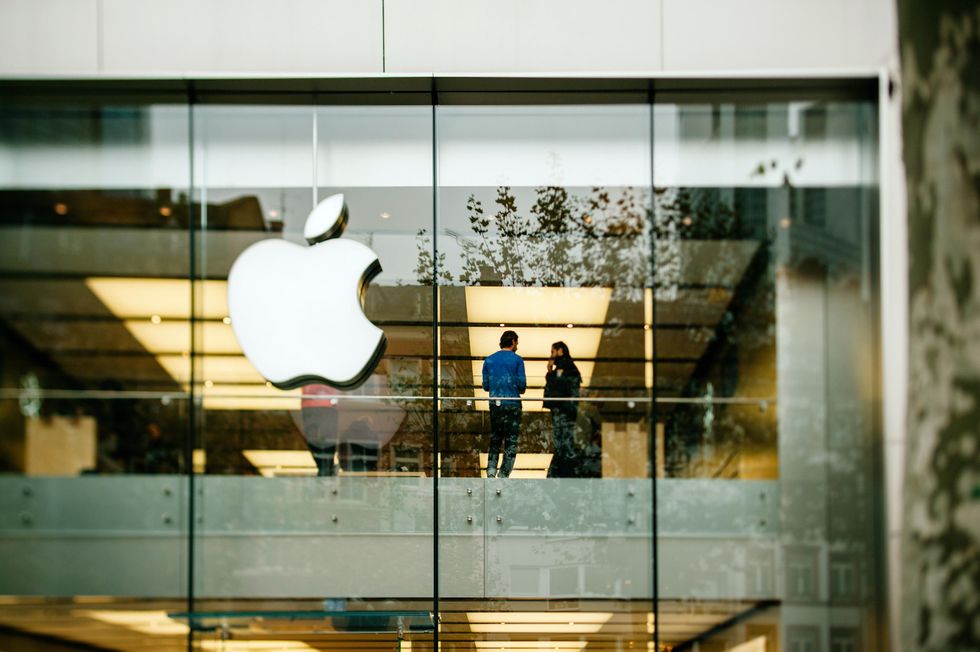 Parrish said Apple employees in Austin do not have the same career opportunities as those in California. (Shutterstock)
Austonia spoke to another member of the organizing group AppleToo. She requested anonymity to not hinder future job prospects in the tech industry. She'll be identified with the pseudonym Mary.
Mary said she's worked at Apple since 2008 in Austin, starting off as a contractor in customer support at iTunes and moving around over the years, leaving the tech giant earlier this month.
"It's too hard to advance and there are no opportunities for development so (I was) just kind of stuck in a dead-end job," Mary said.
Mary felt that another challenge was being a woman at a tech company. Starting out, she says she was the lowest paid in a training class of mostly men with pay of around $30,000, which rose to about $55,000 by the time she left.
But aside from pay, communication also proved to be a hurdle. To make her persona appear gender-neutral, she changed how her name was displayed on Slack, the interoffice directory and over email to just her first initial.
"The hard part was when I would have to get into a meeting with people then I felt like my voice is giving me away now," Mary said. "But when I could avoid having meetings, I felt like it did make a difference."
Mary says there's been some movement in the right direction. An internal memo in November affirmed employees' right to discuss pay after it had shut down employee-run pay equity surveys and an employee-run Slack channel. Earlier this month, it announced new efforts in a racial equity and justice initiative.
"We all want to see positive changes from Apple," Mary said. "We all want them to look at wage disparities. We'd like to see more diversity—more minorities in leadership positions, more females in leadership positions."
Still, Mary feels there's more to be done. "I wish Apple was more responsive at making bigger changes," she said.
The Texas French Bread Bakery, located on 2900 Rio Grande Street, has been completely destroyed after a fire erupted on Monday night.
The Austin Fire Department responded to the fire just before 11 p.m., where they arrived to see flames coming from the roof of the bakery. Firefighters fought the fire for about an hour before the roof collapsed.
While no one was injured in the fire, firefighters say the historic building was completely totaled.
AFD determined that the fire was accidental and caused by mechanical failure. AFD said the damages amounted to $1.6 million total: $1.1 million in structural damage and $500,000 in damage to the contents of the bakery.

This year, Texas French Bread will celebrate 40 years of business. Before the bakery occupied the building, it was the Rome Inn, a music venue that hosted 1970s artists like Stevie Ray Vaughan.