Get connected with our daily update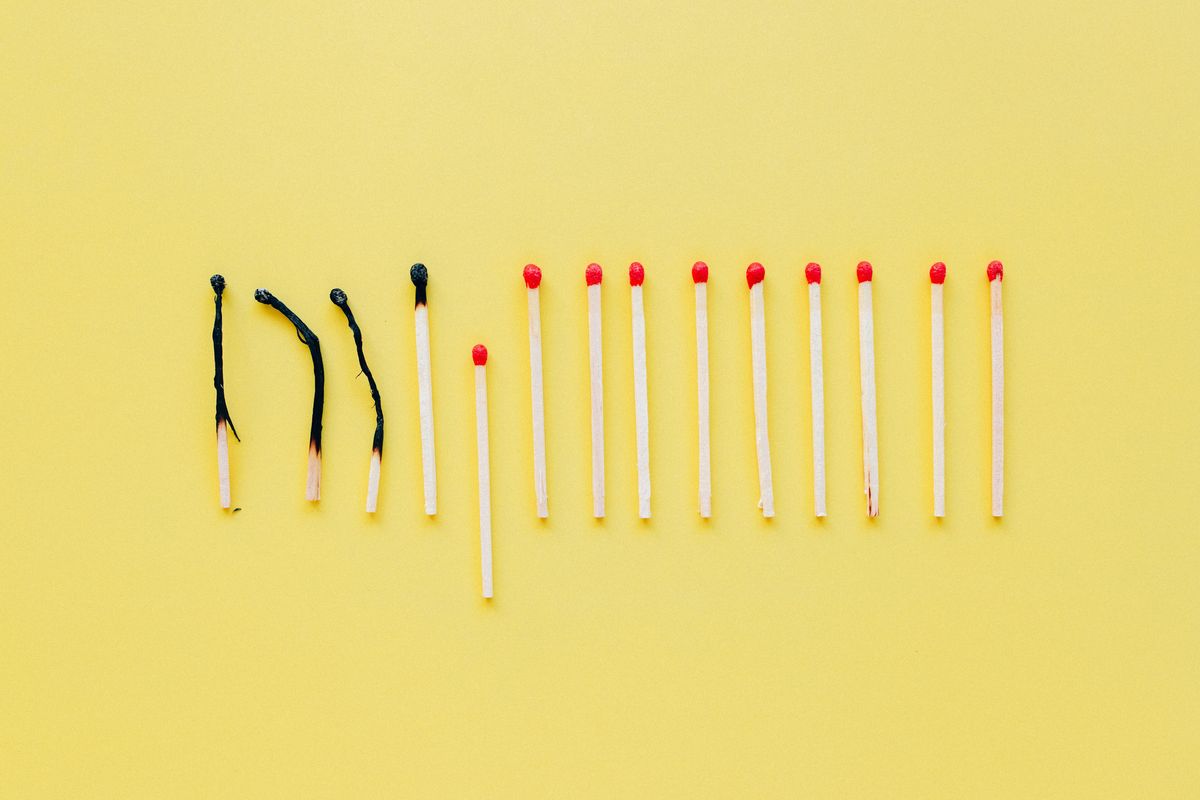 About six weeks into the pandemic, Ryan Wuerch realized his employees were working harder and longer than they had before, leading to fatigue and irritability. "The lines all got blurred, and the computer was always on," he said. "There was never a moment where people felt like they had their break."
---
Wuerch is CEO of the Austin-based startup Dosh, which offers cashback on purchases and employs around 80 people. When COVID-19 forced the company out of its Bee Cave office, it also upended certain in-office benefits, such as daily lunch service. To compensate for this shift, and acknowledge the extra work employees were putting in, he and his executive team came up with new benefits.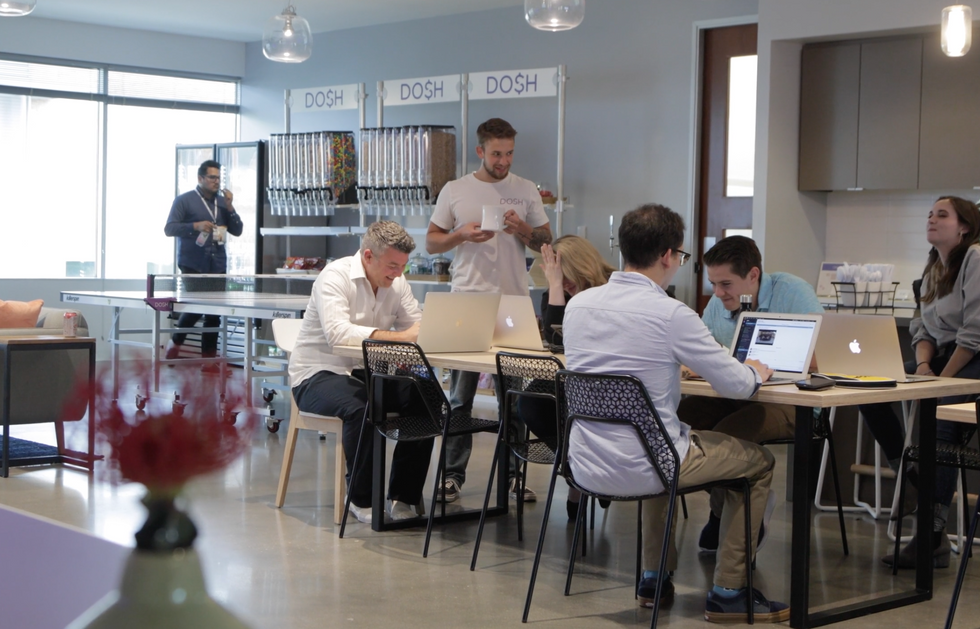 Dosh employees before the pandemic hit. (Dosh)
Wuerch announced the first Dosh Day—a surprise, company-wide Friday off—during a weekly Thursday staff meeting. For the next three days, there would be no work-related Slack messages, emails, Zoom meetings or texts. "When I announced this the very first time, the chat blew up," he said.

The company has since announced other Dosh Days and made other pandemic adaptations, which have paid off. Productivity has increased 23% over the course of the pandemic, and Wuerch sees the impact of such benefits among potential hires.
Dosh is hardly an outlier. A recent Care.com survey of 500 human resource leaders found that 98% of employers planned to expand benefits—the most frequently cited were health and dental insurance, retirement plans, health and fitness discounts, mental health support and child care subsidies—as a result of the pandemic. Local companies are coming up with creative solutions to address employee burnout and, in turn, improve retention, productivity and morale.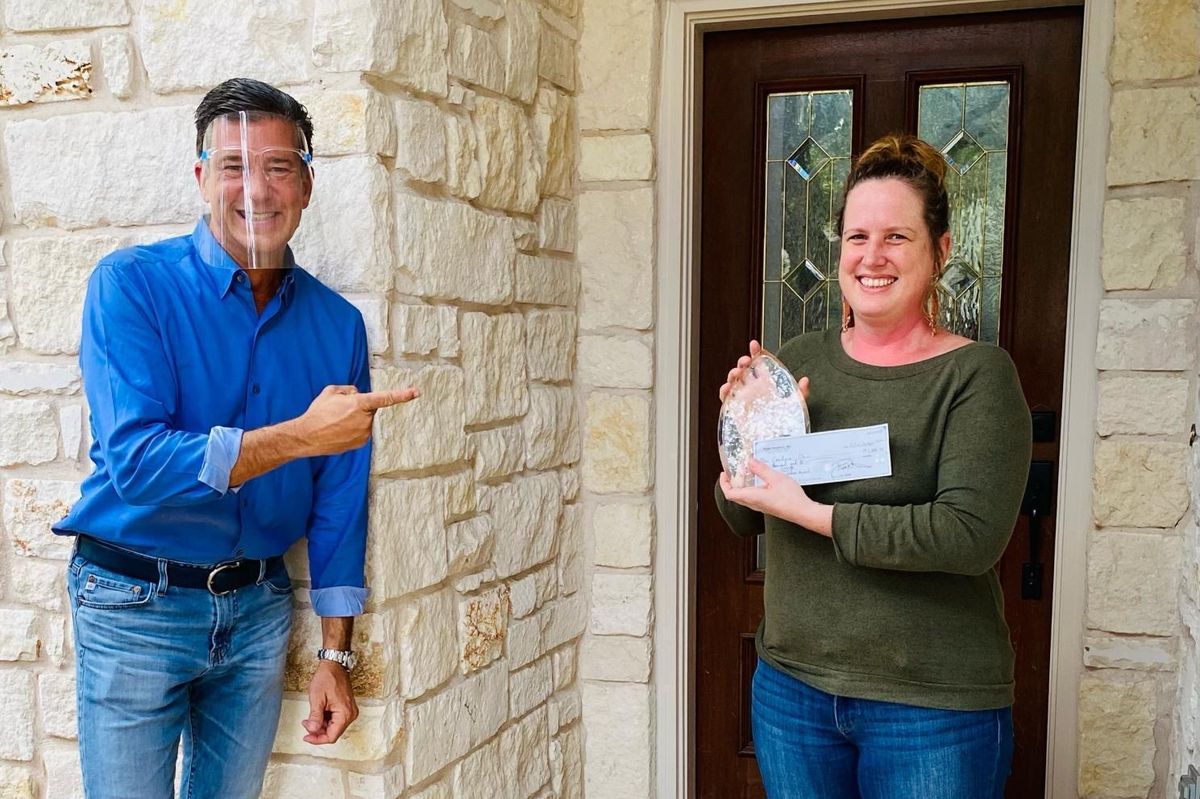 Ryan Wuerch, CEO of the Austin-based startup Dosh, delivers a company award to an employee during the pandemic. (Dosh)
A sea change

Last month, Austin-based fast-food chain P. Terry's announced that it had raised the minimum wage for full-time employees to $15 an hour, in addition to other benefits, such as a Christmas bonus, interest-free loans and birthday cakes.

Such substantive benefits are increasingly common across industries, going from "nice-to-have" perks to essential offerings, Care.com Senior Vice President of Sales Matthew O'Connor told Austonia. "We are seeing this becoming the new normal," he said.
Nearly two-thirds of respondents in the Care.com survey reported pandemic-related attrition, with 95% saying child or senior care concerns were a factor. The costs of hiring, decreased productivity and increased absenteeism caused by pandemic fatigue and burnout are rising for companies—and may outweigh the costs of improved benefits. "When people can be present at work and bring their best selves to work, everyone wins," O'Connor said.
Addressing burnout

Dr. Serena Messina, a licensed psychologist who practices in Austin, has seen increased demand for therapy among millennial clients over the course of the pandemic, many of whom cite workplace burnout as a concern. For people in their mid- to late-20s, she says it is developmentally appropriate to ask such questions as, 'Am I in the right job?' and 'What am I doing with my life?'
But the pandemic and its related stressors have exacerbated this experience for many of Messina's clients, including those who are older. "The pandemic is like a layer of depression on all of us," she said, adding that one of the symptoms of clinical depression is lack of hope for the future. "We are all, a little bit, experiencing that."
Messina cautions that this is a privileged problem; people who have lost jobs as a result of the pandemic don't have the luxury of worrying about whether they are fulfilled by their work. But she also said that burnout is a type of suffering and should be acknowledged as such. Therapy is a helpful intervention; she often helps clients develop skills such self-compassion and mindfulness to help them deal with the uncertainty of the pandemic and other life events.
Kristin Neff, an associate professor of educational psychology at the University of Texas at Austin, pioneer in the field of self-compassion research and author of the forthcoming book "Fierce Self-Compassion," said many people experiencing burnout benefit from practicing self-compassion—basically, treating oneself as one would a friend in distress, with warmth and support.
The pandemic has triggered interest in this field of research. "In general, it's been good for Amazon and it's been good for the self-compassion business," Neff said. "I've been really busy."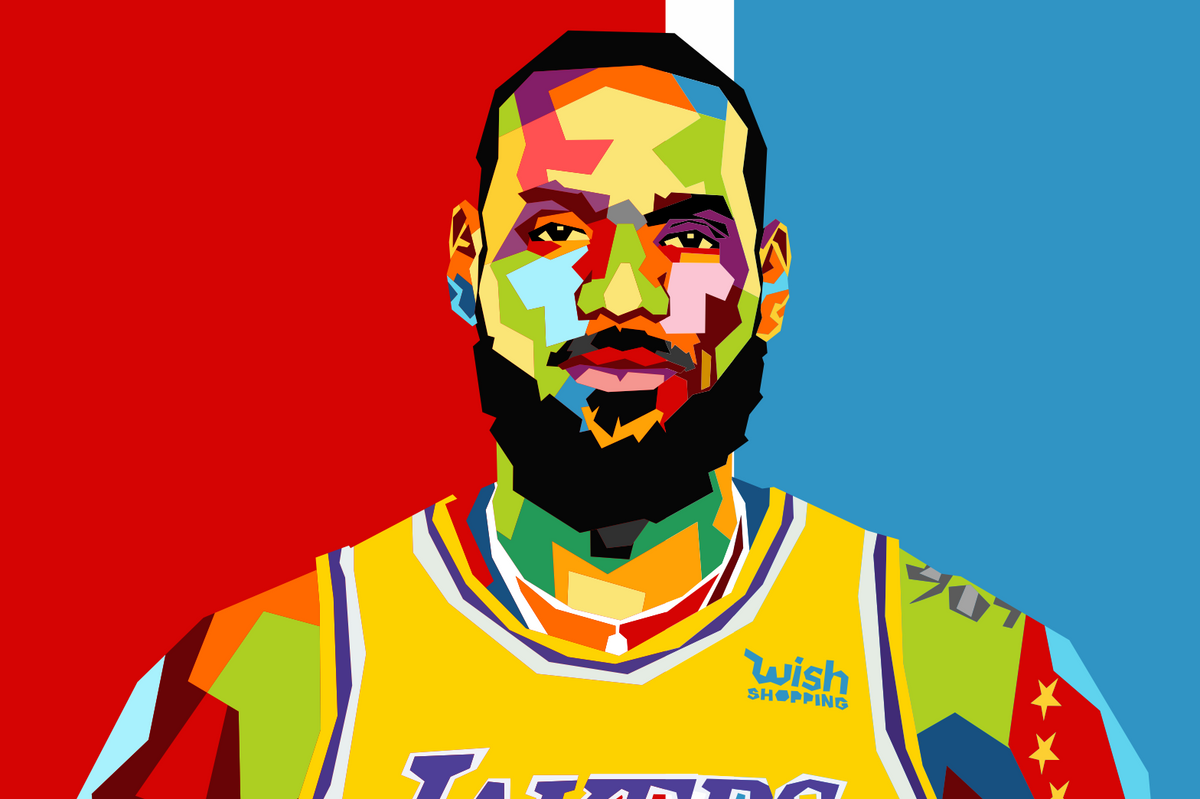 Shutterstock
It's not on the level of LeBron signing with the Spurs, but who knows, maybe you'll see him at Guero's one day, having a Rob's Especial marg and a No. 1 dinner?
LeBron James, Draymond Green, Kevin Love, LeBron's business partner Maverick Carter, and a bunch of other sports-related investors are buying a Major League Pickleball expansion franchise.
Oddly, MLP teams aren't associated with places, so at this point it's just "an expansion team."
But Major League Pickelball is based in Austin, created, according to the Austin Business Journal, by Dreamland and Richard's Rainwater owner Steve Kuhn.
League investors include familiar Austin names like C3 Presents founders Charles Attal and Charlie Walker, Parsley Energy founder and partial Austin FC owner Brian Sheffield, Silicon Labs Chairman Nav Sooch, and pickleball enthusiast Brené Brown.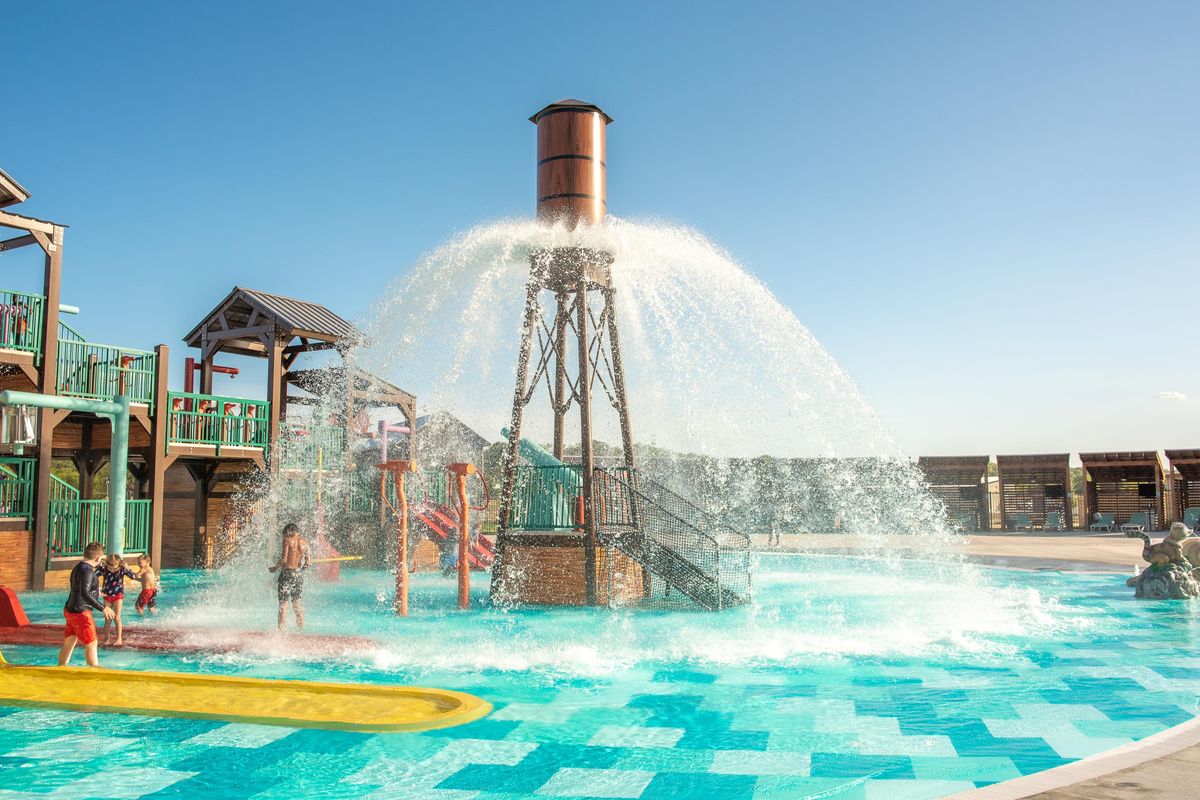 Camp Fimfo Waco
Camp Fimfo Waco, a brand new camping resort, is kicking off football and fall camping season in style! With top-notch amenities, premium accommodations, and 10 weekends of fall fun, there's no better place to have a fall camping getaway, especially if you're a Baylor football fan!
Fall promises to be a one-of-a-kind camping experience. From Sept. 16 to Nov. 24, weekends will be packed with fall-themed activities, including special Halloween weekends in October. Campers can enjoy activities like fall crafts, campground trick-or-treating, costume contests, site decorating, outdoor movie nights, and more!