Get connected with our daily update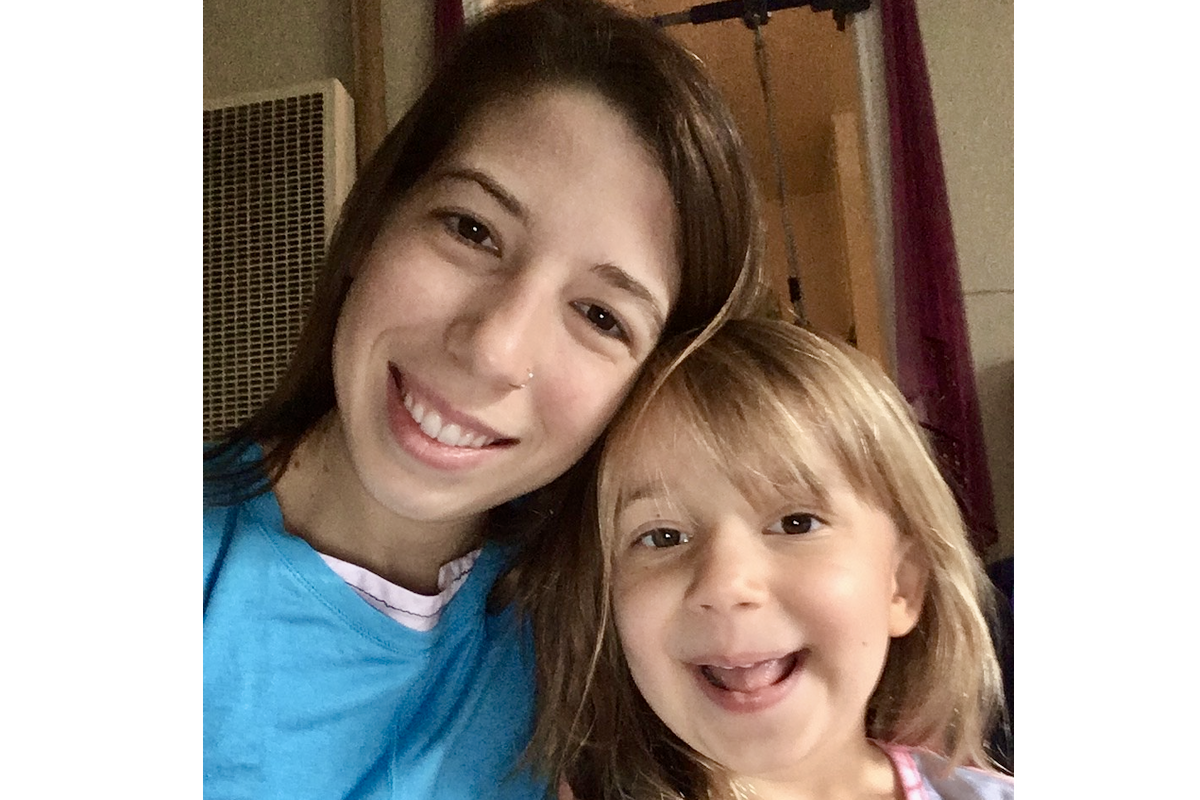 (Sarah Summers)
As government officials debate when and how students will go back to school this fall, parents are caught in the middle, trying to account for childcare, work schedules and academic development in the absence of clear guidance.

---
On Tuesday, Travis County health authorities announced that, to slow the spread of COVID-19, no schools would be allowed to hold in-person instruction until at least Sept. 7.
Austonia spoke with three families about the choices they're making.
Opting out
Sarah Summers is the single mother of a 4-year-old daughter and a PhD candidate in religious studies at the University of Texas at Austin. Originally, she planned to send her daughter to Pre-K at Maplewood Elementary in the Cherrywood neighborhood. But now she faces new childcare and financial constraints related to the pandemic.
"In the fall, I'm not going to put her back in school," Summers said.
Because Summers received emergency pandemic funding from her university department, she is no longer eligible for free Pre-K and would have to pay to send her daughter to Austin ISD.
But, her sister, who also lives in town, was fired from her retail job—"in an email," Summers said—and is now available for childcare a couple days a week.
"All [my daughter] should be doing is arts and crafts and playing outside in the dirt, and she can definitely do that better with my sister than from remotely online," Summers said.
While Summers has mixed feelings about her decision, she appreciates being able to make it.
"Being able to choose in the fall whether school is necessary or not feels like a very privileged choice," she said.
Especially since she worries if school would be a safe place for her daughter.
"I don't think there's anything that any individual school could do to make it feel OK," Summers said.
Her daughter, however, is not conflicted. When Summers explained that she would not be attending school in the fall, her daughter said: "That's great. I love being with you. I hate boring school."
Managing expectations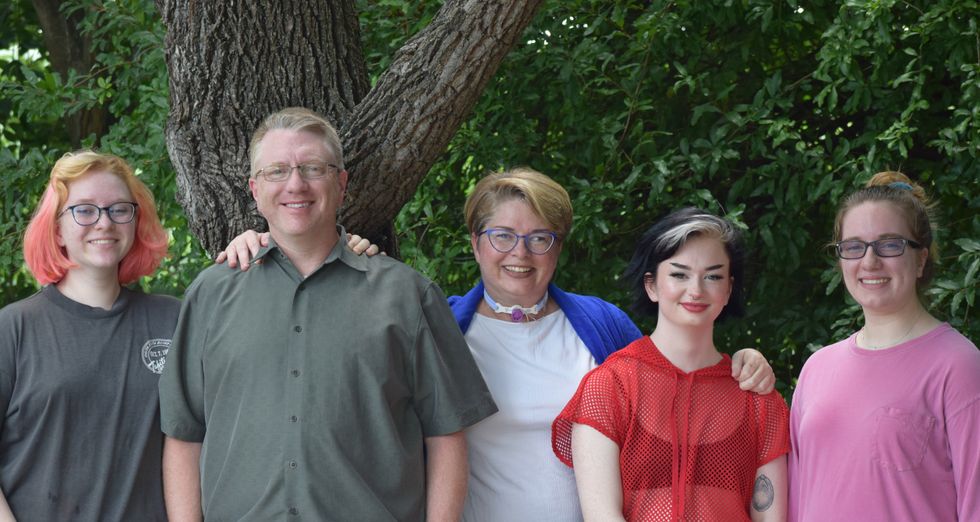 Ellary Jones, Chris Jones, Patrice Jones, Emily Freeman and Abigail Jones are deciding as a family whether a return to school makes sense.
(Patrice Jones)
Patrice Jones lives in the North Loop neighborhood with her husband and three of their six children, a 15-year-old rising sophomore and 17-year-old rising senior at McCallum High School, as well as a 19-year-old enrolled at the Aveda Institute.
Because Jones has an autoimmune disease, the family has closely adhered to quarantine guidelines. If the two younger children return to McCallum, they'll have to redouble their efforts.
"Our house is set up so that we could live downstairs and they could live upstairs," Jones said. "We're very privileged in that respect."
While Jones feels that her kids would likely be safe from the virus if they were to return to school, she worries about the risk they might pose to others.
"If we're not prepared to protect the teachers and the staff, then my personal belief is that we don't have any business opening up schools right now," she said. "Even though I really want to send my kids back. They really need it."
Her high schoolers are involved in music and art, which are hard to practice virtually, and her senior is especially concerned about missing out on senior year traditions. But Jones and her husband have urged them to balance their own desire to return to school with concern for others.
"It's a decision they really have to come to themselves," she said.
While she wants her kids to have a say, it's up to her and her husband to make the final call.
"The kids are just lost." she said. "They've never experienced anything like this. I mean, we haven't either. But I think we're better equipped to handle it."
Navigating work 
Shaena Robison lives with her husband and their two children—a 6-year-old son enrolled at Austin ISD and a 3-year-old daughter who is signed up for a church preschool—in the Skyview neighborhood.
"I don't think that there's going to be any in-person school [this fall]," Robison said. "Maybe there'll be some online, but that doesn't help as far as childcare."
When the city's stay-home order was in place, in late March and April, Robison's job in health care allowed her to cut back on hours and still receive full pay.
"I was able to be at home with the kids while my husband was working and still getting paid, so that was working well," Robison said. But now things are "totally different."
Robison had to return to her job, which she said takes precedence because the family receives its health insurance from her employer, she earns slightly more than her husband and she is enrolled in a loan forgiveness program that requires her to work full time to receive benefits.
Her husband is a private contractor and works when she's off, which is an imperfect solution.
Initially, Robison was frustrated by the prospect that schools might not reopen.
"I work in health care. And I currently treat and work with COVID patients. I feel like, a little bit, I'm putting my health and life on the line to do that," she said. "Why isn't, at the very least, elementary school an essential service?"
After speaking with some teacher friends of hers, she remains frustrated but for a different reason. Teachers told her they don't have the same resources that are available to health care workers to keep them safe.
"Why aren't they given those resources?" Robison asked. "It's all just frustrating."


Want to read more stories like this one? Start every day with a quick look at what's happening in Austin. Sign up for Austonia.com's free daily morning email.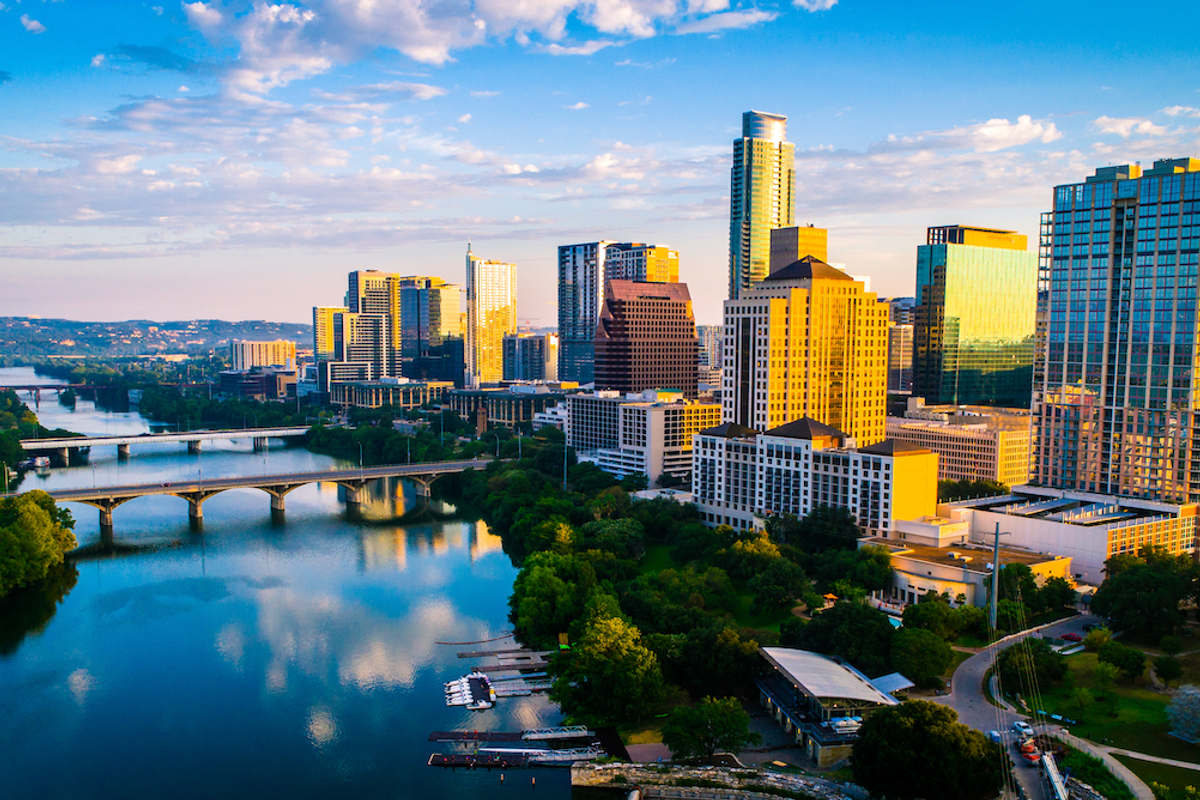 For years Austin has been one of the top 5 places to live in the U.S., according to an annual ranking from U.S. News and World Report. But this year, Austin dropped out of the top 10.
The publication ranked Austin at No. 13, down from No. 5 last year, No. 3 in 2020 and No. 1 in 2017, 2018 and 2019. Cities ranking in the top this year were No. 1 Huntsville, Alabama, No. 2 Colorado Springs and No. 3 Green Bay, Wisconsin.
So why did it rank lower this year?
The hot housing market is part of the reason. The report states "Austin offers a lower value than similarly sized metro areas when you compare housing costs to median household income."
Still, Austin was the highest-ranked Texas city on the list. Adding to its desirability are its live music capital roots and the growing tech scene. The next Texas area on the list was Dallas-Fort Worth coming in at No. 32.
U.S. News says it analyzed 150 metro areas in the U.S. to make the list based on the quality of life, the job market, the value of living there and people's desire to live there.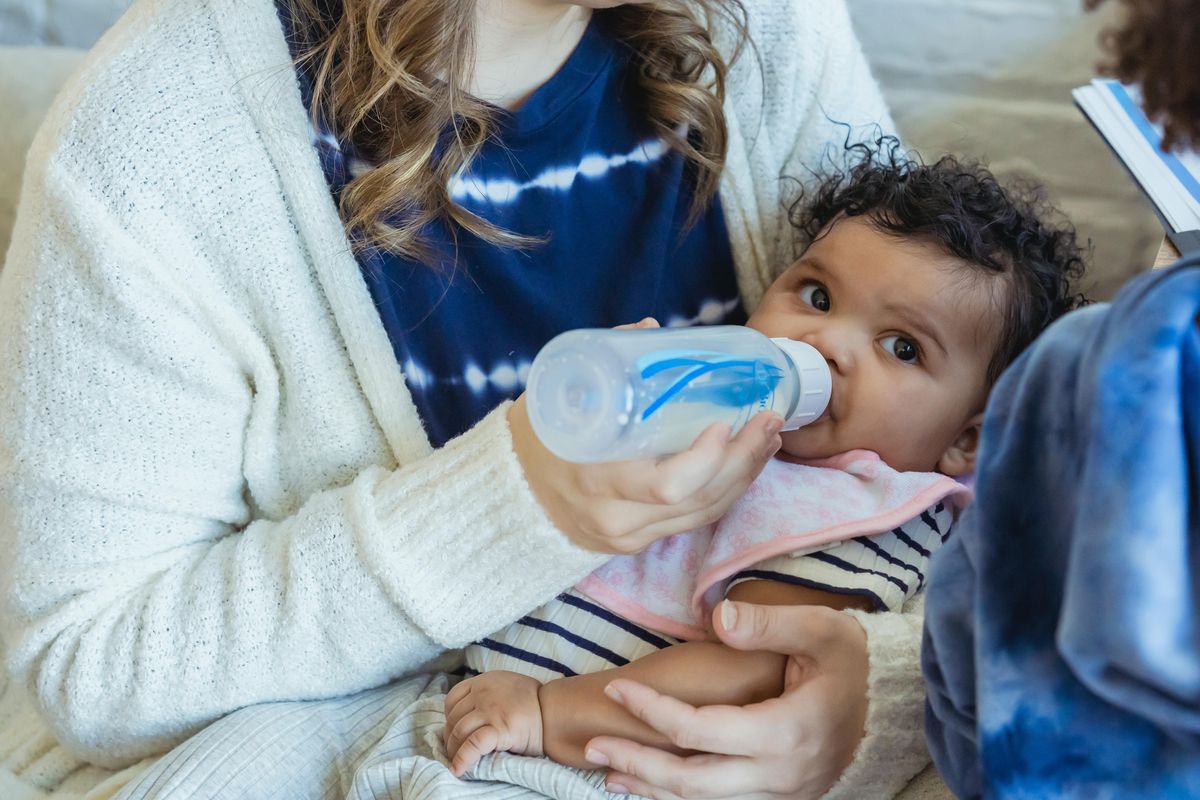 Austin parents and grocery store shelves are feeling the effects of a nationwide baby formula shortage.
Caused mostly by a February recall due to contamination issues, followed by the Abbott Nutrition factory closure in Michigan, the shortage has left Austin shelves barren. However, earlier this week, U.S. officials announced a plan with the facility to restart production.
In the meantime, local parents in crisis have turned toward the Mother's Milk Bank to keep their babies fed.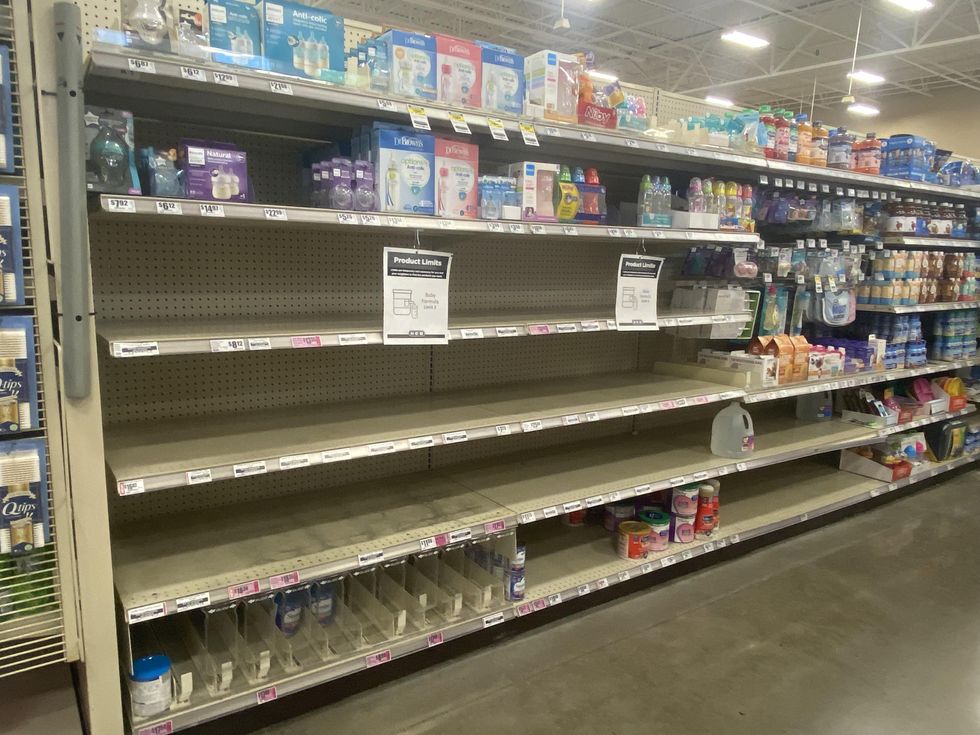 HEB on East 7th has been picked clean of formula and is limiting purchases. (Laura Figi/Austonia)
The milk bank—which takes donations from lactating mothers and dispenses milk to babies in the NICU—has been helping feed upwards of 30 families in need as the formula supply tightens.

According to the bank's executive director Kim Updegrove, Mother's Milk Bank has seen an uptick in calls from parents with healthy babies in need of help since the shortage began.
"We aren't used to hearing from families with healthy infants," Updegrove said. "They're typically very upset, angry, frustrated, sobbing—it's scary to not be able to feed your infants. So in the past few weeks, those calls have been significantly increasing."
Mothers are only able to donate if they are within a year postpartum, so Updegrove said they are constantly bringing on and retiring donors. While donors had been on a 30% decline leftover from 2021 when the shortage began, Updegrove said the shortage has led to mass community interest and more than 90 prospective donors in just the past few days.
"We and other milk banks are experiencing significant interest from the community—becoming milk donors and helping to turn around this crisis," Updegrove said. "Every infant needs to be fed, every one of us can relate to that need, and we need to make sure as a community that it happens."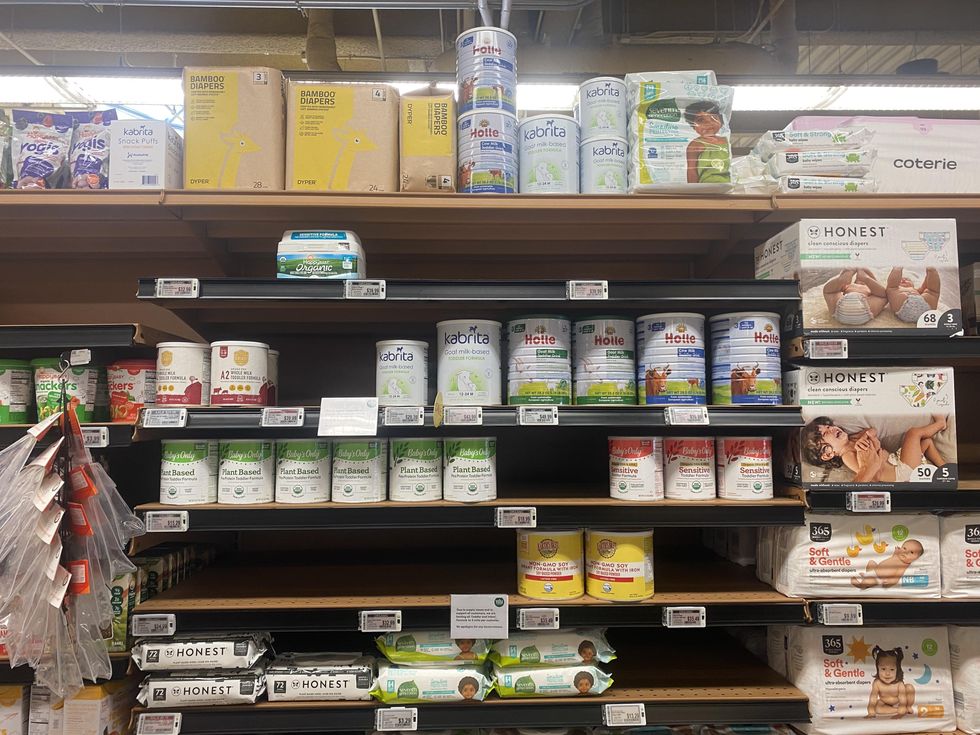 Whole Foods downtown was also cleaned out of typical formula. (Laura Figi/Austonia)
While you may still be able to find formula at places like Whole Foods—which currently has goat milk, soy and plant-based formula in stock—Updegrove said it might not be what a baby needs.
Updegrove said it is best to buy types that say "infant formula," as they are FDA approved and will provide the nutrients, vitamins and minerals a baby needs. Plant-based, homemade, non-cow's milk or diluting formula may not provide the same nutritional value.

As the community navigates the shortage, Updegrove said the most important way to help out is to not panic buy or stockpile.
"This is a crisis for families," Updegrove said. "This is the time for the community to gather together and figure out what everyone can do to help families with young infants."