Get connected with our daily update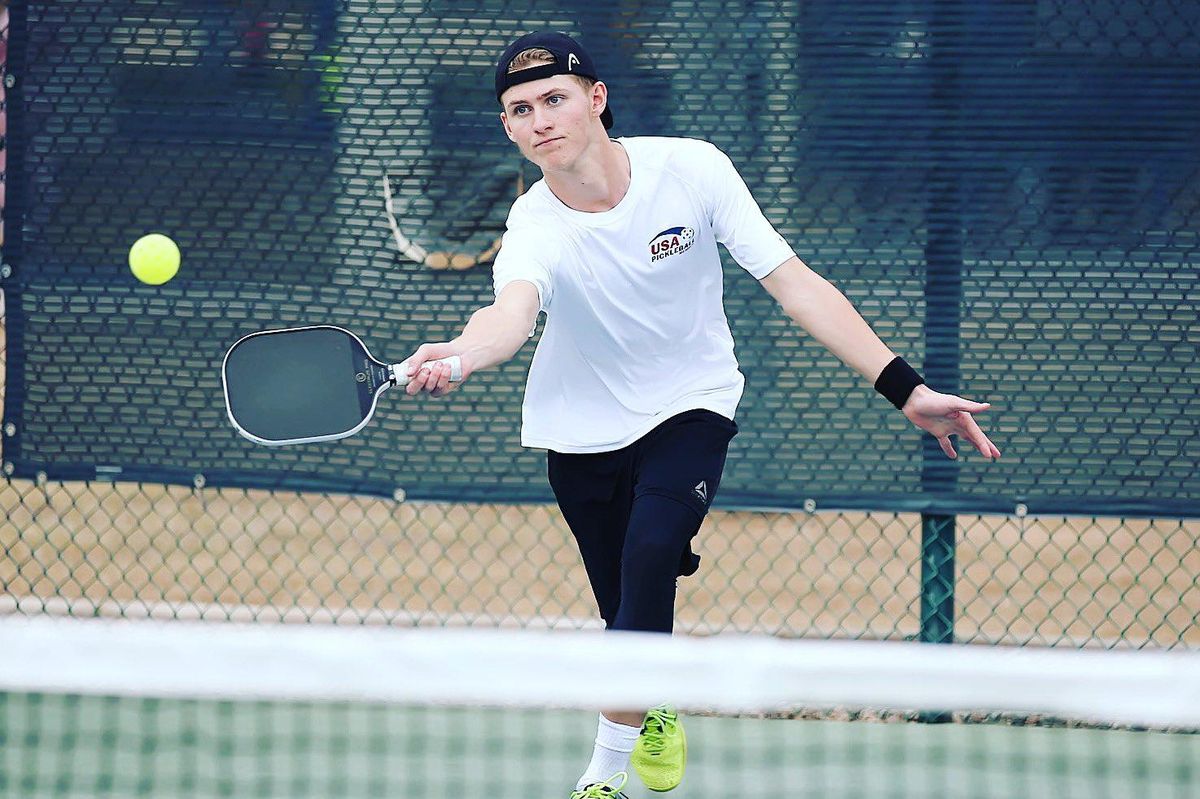 (USA Pickleball/Twitter)
Austin is soon to be home to Texas' biggest pickleball facility, and for good reason. With leagues cropping up around the city, the sport is quickly being embraced by Austinites of all age ranges and skill levels.

If you haven't quite caught onto the new pickleball craze, here's a breakdown of everything you need to know before picking up a paddle.
---
What is pickleball?
A mixture between ping-pong, badminton and tennis, pickleball is a hybrid sport played on an indoor or outdoor badminton court with a slightly adjusted tennis net. The paddles are pickleball-specific but resemble ping-pong paddles, and a pickleball that resembles a wiffleball is used to play the game.
It's fun because it was designed to be. Three Seattle-area dads created the game to satisfy their easily bored kids in the summer of 1965.

The dads, Washington state Congressman Joel Pritchard and businessman Bill Bell took to an old badminton court to pass time during the dog days of summer and eventually became more into the game than the kids. Using ping-pong paddles and a wiffleball, the two improvised a new game heavily influenced by badminton and brought in Barney McCallum as their accomplice.
Their purpose: providing "a game that the whole family could play together."
What do I need?

Aside from a paddle and a wiffleball-esque pickleball, not much. As long as a pickleball or badminton court is nearby, everything's pretty much all set, and portable pickleball nets are also available. Pickleball does not require special uniforms or extra equipment, so the most important element to the game would be the pickleball paddle itself.
Here's a list of the 15 best pickleball paddles in 2021.
Where can I play?
Pretty soon, Austinites from all around will have access to Texas' largest pickleball facility.
Austin Pickle Ranch, which is expected to be finished this summer, will have 32 pickleball courts as well as non-pickleball facilities for sand volleyball, concert venues and outdoor pilates.
Until then, the city of Austin has a dozen pickleball locations dotted across the city.
Here are a few city locations alongside a some other community courts:
Alamo Recreation Center, 2100 Alamo St.-three outdoor, covered courts, with open play on Thursdays from 3–4 p.m.
Austin Tennis Center, 7800 Johnny Morris Road- eight lighted outdoor courts with permanent nets.
Bouldin Acres, 2027 South Lamar Blvd.- a hotspot for the city's pickleballers, Bouldin Acres is a restaurant and bar with two pay-to-play pickleball courts.
Conley-Guerrero Senior Activity Center, 808 Nile St.- one indoor court, with open play pickleball on Tuesdays and Thursdays from 1-5:45 p.m.
Dittmar Recreation Center, 1009 W. Dittmar Road- four indoor pickleball courts, with free open play from 12-3 p.m. every Tuesday and Thursday.
Dottie Jordan Recreation Center, 2803 Loyola Lane- two outdoor courts and one indoor, with open play from 2-5 p.m. on Wednesdays.
Gus Garcia Recreation Center, 1201 East Rundberg Lane- One indoor pickleball court, with open play from 10 a.m.-12 p.m. on Saturdays.
Hancock Recreation Center, 811 E. 41st Street- one outdoor court shared with basketball, no net provided.
Little Zilker Neighborhood Park, 2016 Bluebonnet Lane- some outdoor courts, no net provided.
Mt. View Neighborhood Park, 9000 Middlebie Road- two outdoor courts shared with tennis courts, no net provided.
Pan American Neighborhood Park, 2100 E. 3rd Street- three free-lighted outdoor courts.
Rosewood Neighborhood Park, 2300 Rosewood Ave.- two outdoor courts shared with tennis courts, no net provided.
South Austin Recreation Center, 1100 Cumberland Road- four indoor courts, with open play from 6-9 p.m. on Mondays. Two additional lighted outdoor courts.
Bethany Lutheran Church, 3701 W Slaughter Lane- Two indoor courts, $2 admission fee.
Cedar Park Rec Center, 1435 Main St.- Six indoor courts, $5 admission fee, with beginner's play from 9-11 a.m. on Mondays and open play from 8:30-12 p.m. on Tuesdays and Fridays.
Jewish Community Center, 7300 Hart Lane- Four indoor courts, $10 admission. Schedule: (JCC members free) 6:30-9:30 p.m Thursdays, 10 a.m.-1p.m. Fridays, 8-11 a.m. Saturdays.
The Quarries, 11400 N. Mopac Expy- three indoor courts, with open play at scheduled times throughout the week.
Veteran's Park, 2200 Veterans Drive- four outdoor courts, with open play from 6:30-8:30 p.m. on Mondays and Wednesdays.
Some schedules may be subject to
change.
If you're looking to make it more competitive, several leagues of all skill levels are in play right now. Some leagues feature scheduled games and teams, provide equipment and uniforms, while others, called ladder leagues, have people play others of similar skill levels until they reach the top.
Here are a few leagues:
If not in Austin, USA Pickleball has a list of over
500 clubs
across the U.S. to choose from.
More leagues and locations can be expected as pickleball mania continues. As Austin waits impatiently for the highly-anticipated Pickle Ranch, there's still plenty of pickleball to go around in the capital city.
For more information, check out this Austin Pickleball Facebook group or USA Pickleball.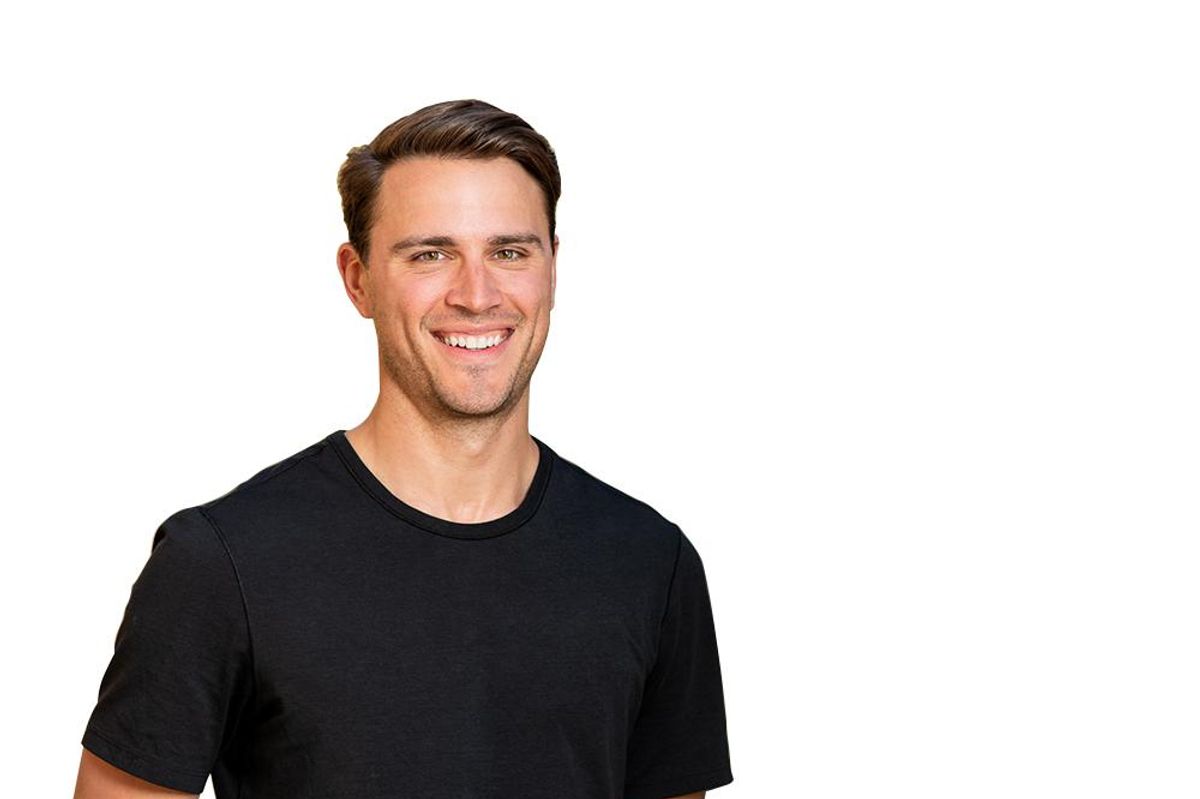 Justin Mares has seen the power of some extra cash. His brother, Nick, was in high school when COVID-19 hit, and he could tell he was bored.
"So I saw him kind of struggling with his classes, struggling to feel intellectually engaged or care about what he was doing," Mares explained. "And I said, 'Hey, you can have my laptop and you should teach yourself a skill or take some (coding) classes and figure out what are the things that light you up and that that you feel like you're interested in."
His brother then got into coding and design and launched his own app called question breaker. Through that process, he felt drawn to helping others. So last year, he and a couple of friends released what's known as an Inflection Grant.
It's $2,000 for anyone 25 or younger who wants to improve themselves and thinks that amount or less could make a difference in their lives.
"The ideal would be someone that really comes from a background that doesn't have access to a bunch of super-strong opportunities to wants to carve a different path," Mares said. "Whether it's becoming an entrepreneur and artist, whatever it is, and who could use a little bit of funding to kind of help them take a shot on themselves, learn something, start something, do something, work with someone, whatever it is."
Last year had 17 recipients and the launch for this year's applications, which are open to anyone in the U.S. or Canada, starts Thursday.
\u201c"If you\u2019re under 25 and $2,000 or less can meaningfully change your life, I want to hear from you."\n\nhttps://t.co/CIO3IstFKP\n\nLOVE that you\u2019re doing this, @jwmares.\u201d

— Ryan Hoover (@Ryan Hoover) 1654532124
Mares understands chasing after goals as the founder of Kettle & Fire, a bone broth brand available at H-E-B, Whole Foods and other major grocers or by delivery. He first became interested in entrepreneurship in college and after that, he moved to San Francisco and later Austin in 2018.
One of the winners last year was an 18-year-old living with her parents and without access to tools, including a computer, Mares said. So the grant covered a laptop that had performance specs for her to run AI models. Working on those models helped her get a spot as a remote intern for an AI company in San Francisco.
Eventually, the company asked her to work there in a more full-time capacity as a full-fledged intern or junior person. So the grant then also covered her plane ticket to San Francisco and a month's rent.
"Now she's living in San Francisco in the Bay Area and working for this AI company that I don't think she would have been able to work with, reach out to or engage with at all were it not for our grant, which is kind of cool," Mares said.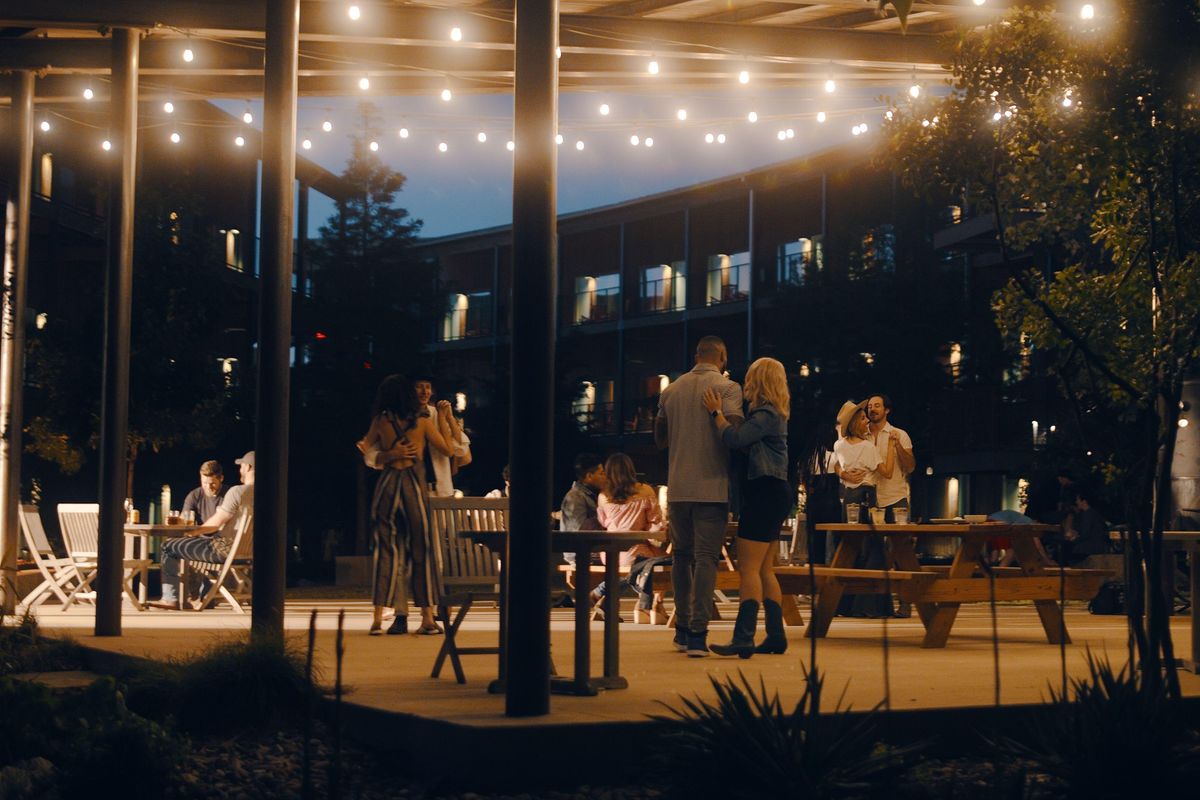 Live music and beer? Say no more. With a location in Austin, and others throughout Texas, the court hotels by the Valencia Hotel Group have a new offering for weekend stays: Live Music & Longnecks.
Enjoy live music all weekend long and check out the hotels' state-of-the-art amenities between sets. Make a splash in the pool, enjoy outdoor fire pits, or challenge your friends in a yard game while enjoying a weekend full of live music! Did we mention the package includes deluxe accommodations and a bucket of beer? Oh, and if you needed more convincing, this pet-friendly hotel means the whole family can join in on the fun.
The hotels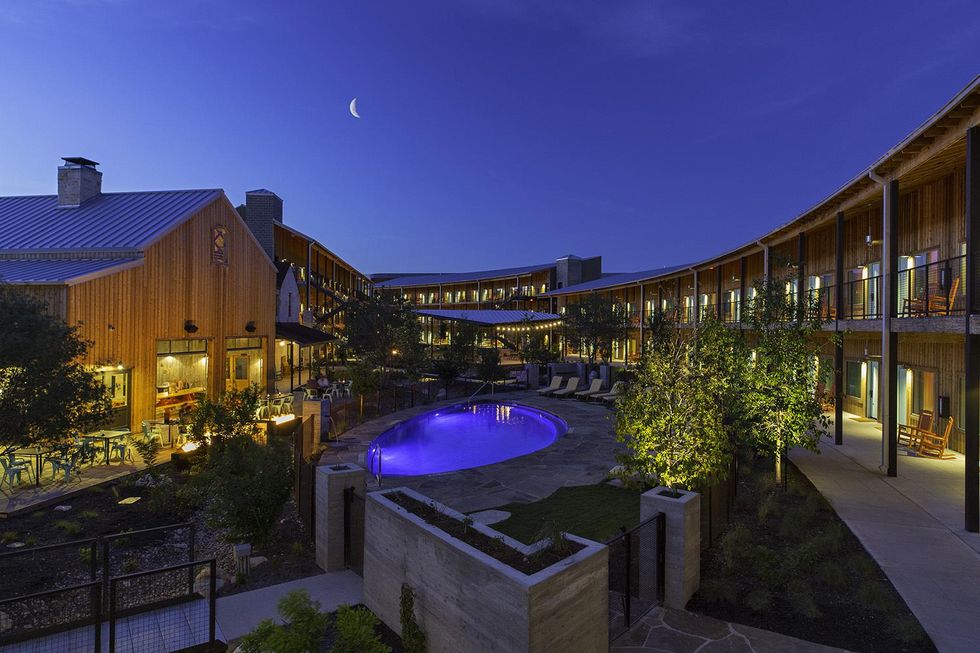 Explore any of the Court Hotels by Valencia Hotel Group for a memorable escape. Each property offers a unique experience remnant of yesteryear but with all of the modern amenities that make for a fun and comfortable stay. With acres of landscaped courtyards, relax and unwind in an outdoor environment perfect for doing everything or absolutely nothing at all. With locations in Austin, College Station, Irving, and Lubbock your urban retreat has never been so close.
The music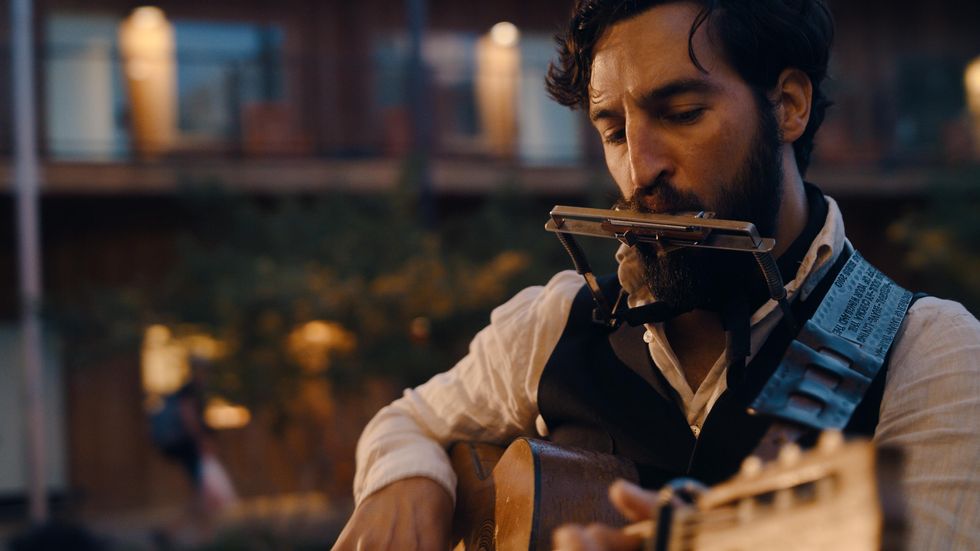 Locals and travelers alike are invited to enjoy the deep roots of Texas music all summer long with a robust lineup of live performances. From the banks of the San Antonio Riverwalk to Irving's manicured streets, Valencia's hotels are a place to gather and reconnect, offering uniquely Texan settings for the weekly performances.
"We're proud of the community we've fostered among Texas musicians and the many rising stars who perform at our properties," says Amy Trench, corporate director of brand marketing & PR for Valencia Hotel Group.
In Austin, you can catch good ol' fashioned Texas country by Drew Moreland and Clayton Gardner, bluegrass by Reagan Quinn, and much, much more.
With unique programming at each of Valencia's properties, there's something for everyone to enjoy all summer long.
The perks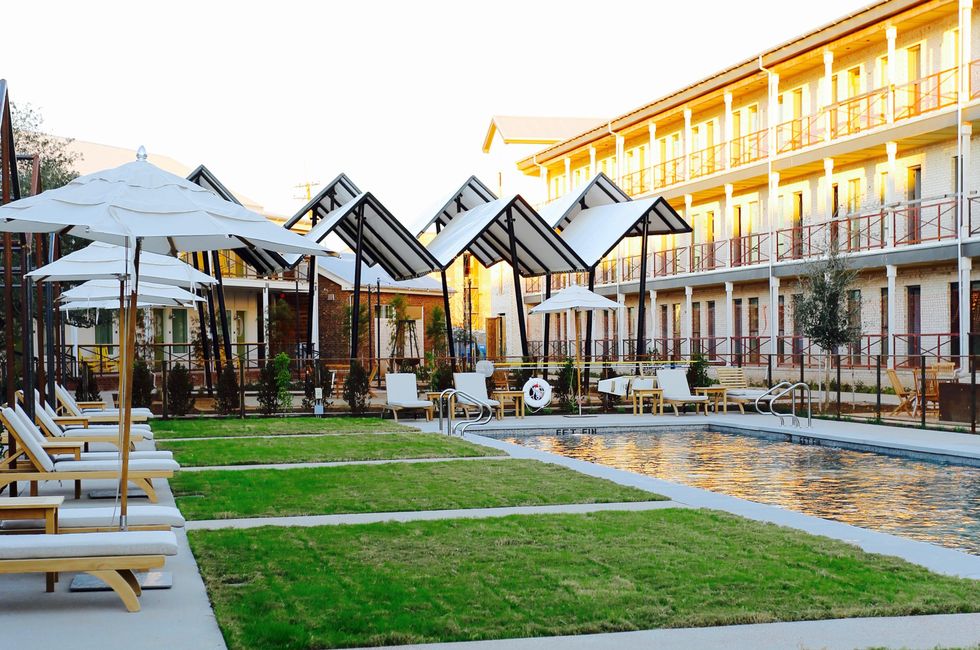 If you're a Valencia Hotel Group Rewards member, the perks are plentiful. Enjoy up to 10% off the Best Available Rate, and for a limited time, members can save up to 15% off a stay of 2 nights or more, for select stays in 2022.
But that's really just the beginning. At select locations, you can enjoy discounts on weeknight stays, a complimentary third night, or curated packages for a romantic getaway or a night of watching the Verde at Q2 Stadium. You'll also find special rates for AAA and AARP Members, educators, and front-line heroes including military, law enforcement, fire, and rescue workers.