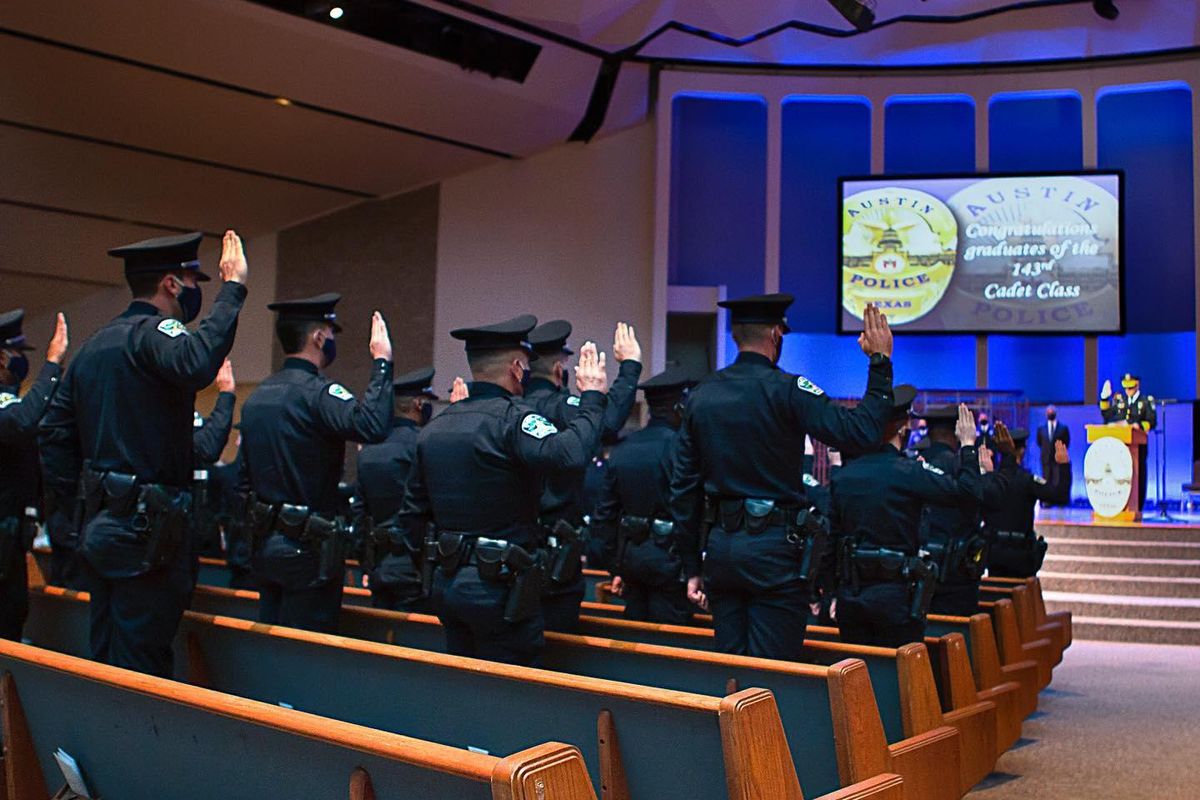 Austin City Council voted 9-1-1 on Thursday to restart the police training academy on a pilot basis by June 7, one year after thousands of residents marched in protest of police brutality and racial injustice. Council Member Greg Casar opposed, and Mayor Pro Tem Natasha Harper-Madison abstained.
"History will remember the 144th cadet class," Harper-Madison said, adding that she hopes its members understand the significance of their role in reimagining public safety in Austin.
---
Council approval has been meted out in stages. Members voted 8-1 to restart the academy on March 25, pending certain concerns about its curriculum were addressed, but withheld approval of a budget amendment that would fund the class. Since then, city staff have identified $2.2 million in savings, which means a budget amendment is no longer required, but city management still sought council's final approval.
The suspension of the training academy has exacerbated a years-long police staffing shortage. Although some council members argue that the academy can't be improved without a pilot program to assess which changes are working, others have expressed concern about the lack of support from community members and the city's own reimagining public safety task force.
Conditions for approval
Since late March, the Austin Police Department has completed 11 of the 23 conditions required by council and expects to complete the remaining 12 by May 31. "I want to assure Mayor and Council as well as our community that we're working diligently and urgently to fulfill our commitment to reimagining our cadet training academy," Interim Chief Joseph Chacon said during a council work session Tuesday.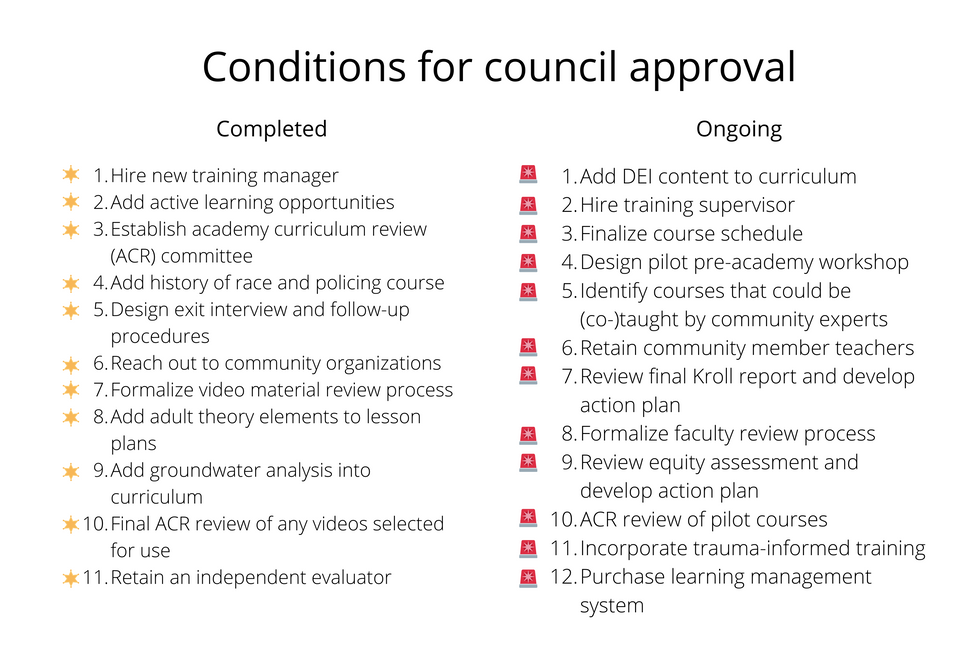 Kroll Associates, a New York-based consulting firm hired by the city to review and assess the training academy, also delivered its final report on April 23, which recommends "a shift away from a stress-oriented military-style academy toward a resiliency-based approach" that offers scenario-based, rather than lecture-and-listen, instruction.

APD has already incorporated some of Kroll's recommendations, including lengthening its training academy program to 34 weeks from 26 weeks; increasing diversity, equity and inclusion (DEI) content; incorporating more community participation; and strengthening mentorship programs for minority groups.
Now that the pilot class has been approved, Kroll will serve as an independent evaluator, observing all DEI-related courses, community engagement programming and de-escalation and reporting back to council.
Cole Cunov, a policy analyst for the Greater Austin Crime Commission, said it's time to see how the "completely overhauled" curriculum works in practice, especially giving the estimated 130 officer vacancies at APD. "By the time this academy class graduates (in late January), we're going to accrue additional vacancies," he said. Restarting the academy will help "stop the bleeding."

Rebuilding community trust
The academy has been on pause since last July, in response to mass protests following the murder of George Floyd. Council then voted unanimously in August to cancel funding for three planned cadet classes as part of a broader set of police budget cuts. Prior to this, the academy had come under fire for its "fear-based" approach to training, discriminatory recruiting practices and attrition rates.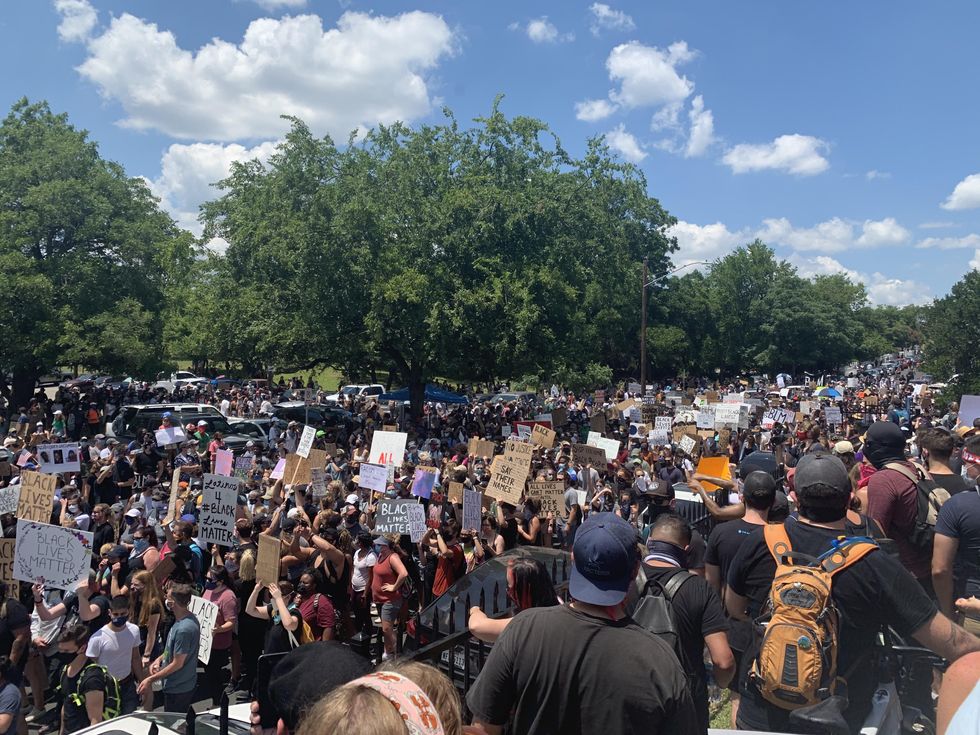 Thousands of Austinites marched from Huston-Tillotson University to the Texas Capitol on June 7, 2020, in protest of police brutality and racial injustice. (Emma Freer/Austonia)
For many community members, these concerns persist. Dozens of Austinites spoke in response to the March 25 resolution to partially approve the pilot cadet class, with the vast majority opposed.

Paula Rojas, co-chair of the reimagining public safety task force, told council members their partial approval was disheartening. "When City Council moved forward and voted for restarting the APD police academy, despite our formal task force vote against it and many testimonies the day of your vote," she said at an April 20 council work session. "At that point, many task force members wanted to walk away from the process altogether."
Council Member Alison Alter offers two amendments to the resolution related to additional reporting requirements. "Sunshine on this process and council attention is important to reassure our community that we are committed," she said Tuesday. "We're moving forward, but this is a pilot and … we may not get it all right this time."