Austonia AM
100% Austin news, info, and entertainment, straight to your inbox at 6 a.m. every morning.
In five minutes, you're fully informed and ready to start another great day in our city.
Get connected with our daily update
The 144th police cadet class kicked off Monday, with 100 members and a reimagined curriculum after Austin City Council raised concerns about the training academy's paramilitary culture and high attrition rates. It's also the most diverse class ever.

"That is what we were striving for," Interim Police Chief Joseph Chacon said during a press conference Wednesday. "We were actively recruiting minorities because we need for our department to reflect the community that it serves."
So does this class reflect Austin's population? Here's how it stacks up across race, ethnic and gender lines.
---
Today we welcome our 144th @Austin_Police Academy, which is the most diverse class in APD history. This class will be the shining example of training in line with community expectations. Can't wait to get these eager young men and women out on the streets to serve our citizens! pic.twitter.com/qqCP3O89At
— Joseph Chacon 👮🏻♂️ (@Chief_Chacon) June 7, 2021
This police cadet class is majority-minority, with 57% identifying as non-white. The city of Austin is also majority-minority, with 48.3% of its population identifying as white (non-Hispanic), according to the U.S. Census Bureau.
Thirty-eight percent of the cadets are Hispanic, which outpaces the share of Hispanic or Latino residents which is around one-third, and 17% are African American, more than double the share of Black of African-American residents, who make up 7.8% of the city population.

Eighteen percent of the cadets are women. This is a higher share than is typical, said Sergeant Kevin De La Rue, who oversees recruiting, but far short of the overall population. Women make up 49.2% of city residents.
The pilot class will graduate in January, and Chacon is hopeful each member will make it through the end given the department's staffing challenges. "I can't graduate these cadets soon enough," he said.
The training academy has come under fire in recent years for its "fear-based approach to training, discriminatory recruiting practices and attrition rates. After thousands of Austinites marched in protest of police violence last summer, City Manager Spencer Cronk delayed the July 2020 cadet class. Council then voted unanimously in August to cancel funding for three planned cadet classes. With a new curriculum and community oversight measures in place, members approved the pilot class last month.
Council will receive periodic updates on the pilot class and determine whether a second cadet class can proceed early next year. Chacon, who is among the applicants for the department's permanent chief position, is hopeful. "I feel like we are going to have a better police officer that is going to graduate than we've ever had before," he said.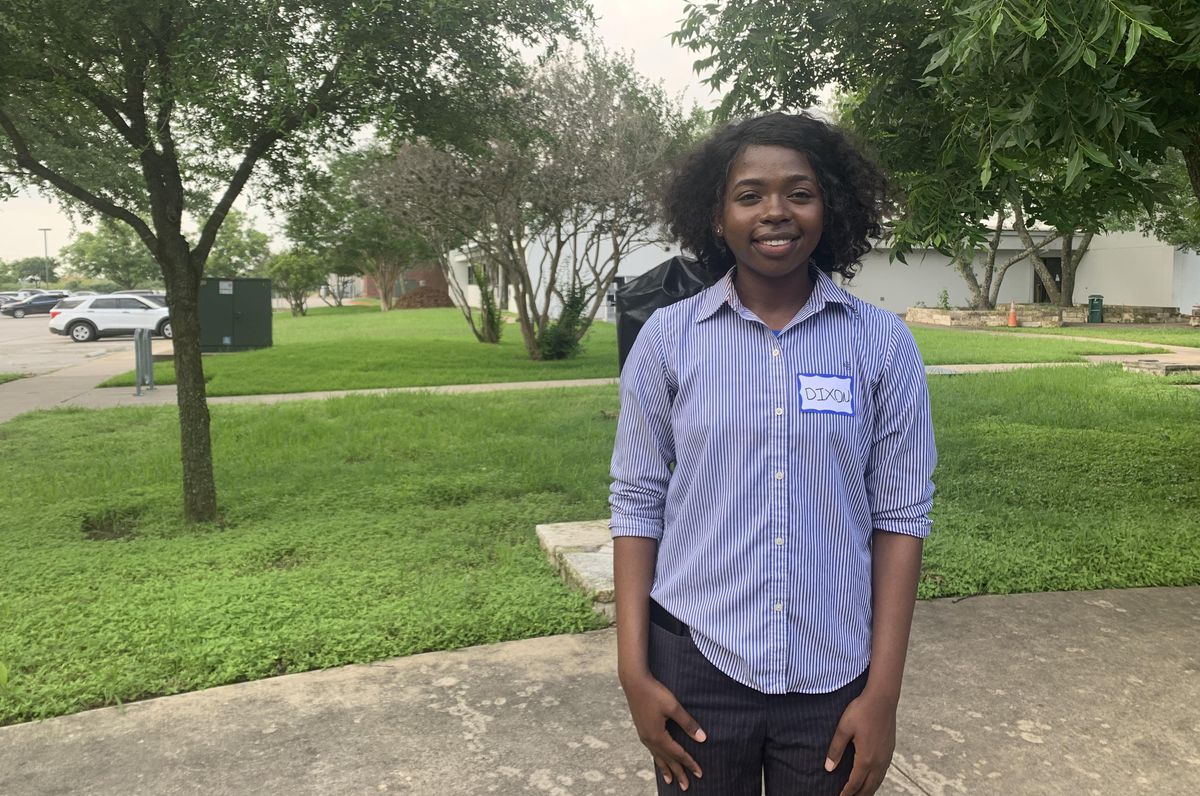 Jodean Dixon, 21, is one of the cadets in this pilot class. (Emma Freer/Austonia)
Jodean Dixon, 21, is among the cadets. Born and raised in Jamaica, she moved to West Palm Beach, Florida, when she was 13. She was drawn to APD because of its community policing programs—such as Operation Blue Santa, which provides toys for children in need, and Coffee with a Cop—and the ongoing reimagine effort. "It shows that there is a future in changing the world's perception of what policing is," she told Austoniia. "We want to make a difference, the new cadet class."
Texas voters are split on whether Gov. Greg Abbott should run for a third term and whether Matthew McConaughey should run at all. But Democrats are clear: they want to see Beto O'Rourke on the ballot.
These are the findings of a Quinnipiac University poll of registered voters released this week.
Abbott and McConaughey received the highest favorability ratings of the elected officials, candidates and potential candidates, according to the Quinnipiac poll.
Abbott: 49%
McConaughey: 42%
O'Rourke: 34%
Former Texas GOP Chair Allen West: 25%
Former Texas senator and Republican challenger Don Huffines: 8%
Overall, 48% say Abbott does not deserve to be reelected to a third term compared to 46% who say he does. "A Trump favorite in a state that is turning less red in recent election cycles, Abbott has a decent but in no way overwhelming grasp on reelection," Quinnipiac University Polling Analyst Tim Malloy said in a press release.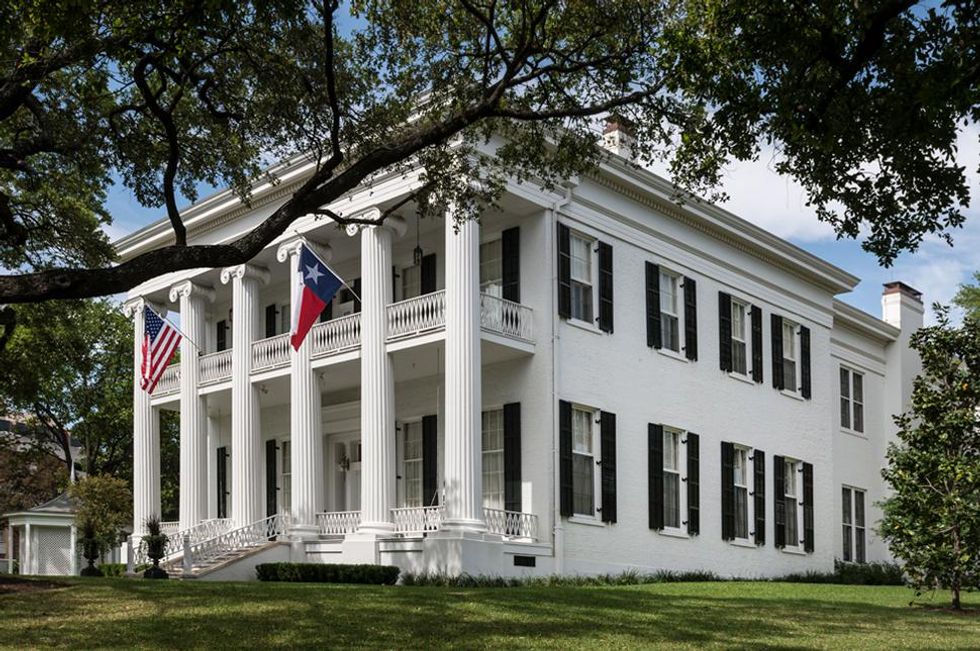 Abbott, McConaughey and Beto O'Rourke could vie for governor in 2022. (Office of the Texas Governor)
Voters are also divided on Matthew McConaughey, who is reportedly considering a gubernatorial run. Forty-one percent of voters say they would like to see him run, compared to 47% who say they wouldn't.

The poll found that Democrats and Independents favor the Oscar-winning Austinite, whose party affiliation is unclear. Forty-seven percent of Democrats would like to see him run, compared to 43% who wouldn't. Forty-four percent of Independents would, compared to 43% who wouldn't. Republicans, on the other hand, say 60%-29% they would not like to see him run.
Another possible candidate is former U.S. Representative and presidential hopeful Beto O'Rourke, who is also reportedly mulling a bid. Overall voters say 52%-41% they would not like to see him run for governor. But 77% of Democrats and 50% of Independents would, according to the poll.
"McConaughey and O'Rourke may still be on the fence, but their numbers suggest they have the attention of voters," Malloy said in the same release.
Austinites will soon be able to train like some of Hollywood's biggest stars as F45, a fitness franchise backed by major celebs, like Mark Wahlberg and David Beckham, is on its way to Austin.
F45 listed Austin as the location of its corporate headquarters in a June 21 federal filing—a big shift for the California company. The fitness franchise is preparing for its initial public offering, which will be as an Austin-based company.
F45 will be one of many California companies—Tesla, Oracle and Samsung—that have recently expanded in the Capital City. The company has several famous investors on its side—famed basketball player Earvin "Magic" Johnson and golfer Greg Norman in addition to Wahlberg and Beckham.
The fitness company is opening a 44,000-square-foot headquarters, located at Penn Field on 801 Barton Springs Road, with a lease running through 2029. F45 was one of the early adopters of Austin-based real estate-technology platform AnthemIQ, helping tenants find commercial real estate.
F45 focuses on one-on-one 45-minute workouts, which patrons watch on in-studio displays. With 2,247 franchise agreements spanning across 63 countries, F45 also has offices in Australia and England.
"We believe this flexibility will enable us to capitalize on our estimated long-term global opportunity of over 23,000 studios," the company said in its filing.
The greater Austin area already has 11 F45 locations, which take up 1,600 square feet of space each.
From Your Site Articles
Related Articles Around the Web