Get connected with our daily update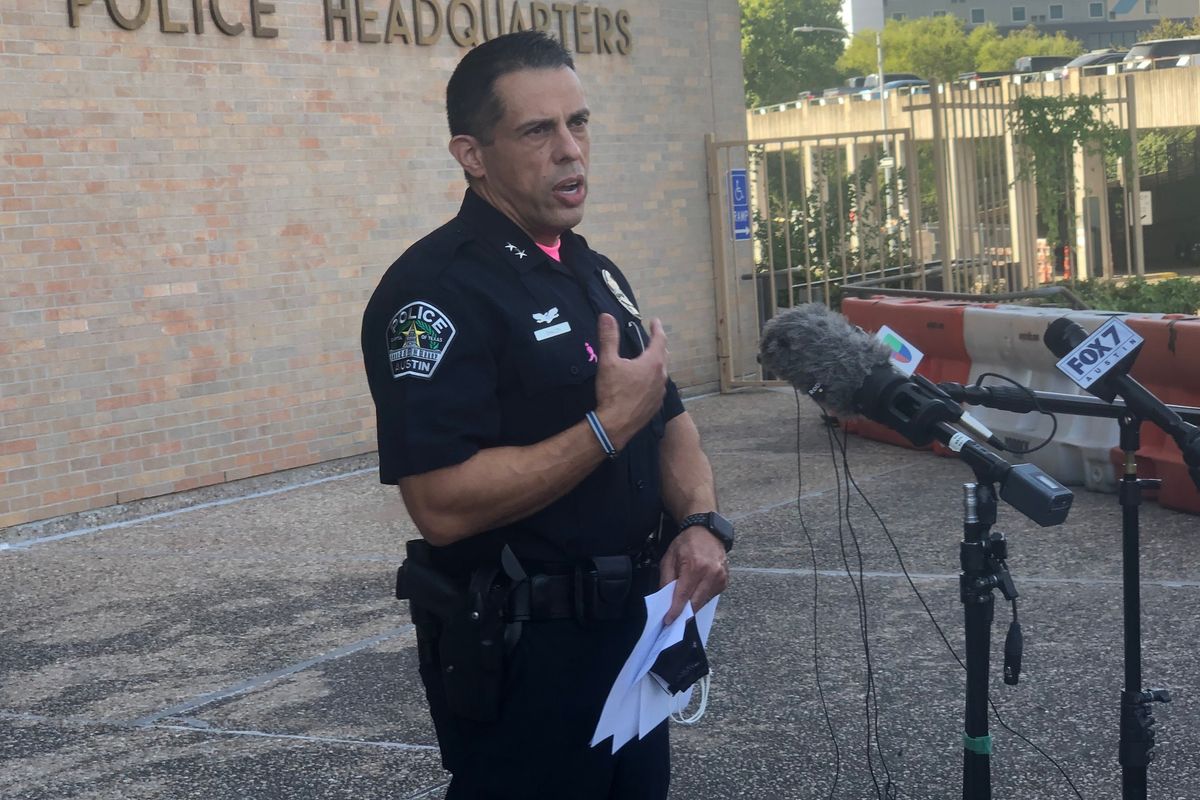 Assistant Police Chief Joe Chacon will serve as interim police chief of the Austin Police Department following the retirement of Brian Manley on March 28. City Manager Spencer Cronk is conducting a national search for Manley's permanent successor and plans to make an appointment by August. "We need to have a chief in short order," he said during a press conference on Monday.
---
Chacon is a 22-year veteran of the department, having started as a patrol officer in 1998. He moved through the ranks and was named assistant chief in 2016. He is third in command behind Chief of Staff Troy Gay, who some expected to be named interim chief. (When former chief Art Acevedo left for Houston in 2016, then-Chief of Staff Manley was named interim chief and later promoted after the Austin bombings in 2018.)
Both men have been finalists for other police chief positions across Texas and the U.S. Chacon was named one of four finalists for the top job in Waco earlier this year and one of two finalists for the chief position in Boise, Idaho, last year, according to local reports. Gay was one of five finalists considered to lead the Nashville Police Department in 2020.
City Council will decide whether to confirm Chacon as Manley's interim successor at its meeting on Thursday.
The search process
The national search for Manley's successor began Monday, Cronk announced in a memo to council outlining the process. He has hired Ralph Andersen & Associates, a California-based executive search firm that has assisted 35 other cities in their police chief searches and the city of Austin in a number of executive searches.
"I hope through this process that we collectively find the ideal candidate—one who collaborates with our community, instills trust in the workforce, works to achieve results from established Council policy, creates a culture of improvement and accountability, and is willing and able to lead the department in ways that lead to equitable public safety outcomes for all," he said in a statement.
The search process will take place in three phases, according to the memo. The first phase will entail creating a candidate profile with input from the community as well as city leadership and APD employees. The second phase will consist of outreach and recruiting. And the final phase will involve interviewing the top candidates and selecting the city's next chief. "The search will be transparent and inclusive, with engagement at every level," he said.
The community engagement component of this search will be different from that of the 2018 search process, when Manley, then-interim chief, was named lone finalist for the permanent role following his handling of the Austin bombings. "The difference between what we saw in 2018 and now is that we are starting with an open, national and dare I say international search," Cronk said.
Joya Hayes, director of human resources for the city of Austin, added that this time around community engagement will be considered from the start, including in the formation of a candidate profile, rather than only after a finalist has been chosen.
A rare opportunity
Manley announced his retirement last month amid an ongoing national debate over policing and after mass protests against police violence and racial injustice in Austin last summer. He has faced sustained criticism from local elected officials, criminal justice reform advocates and residents after APD officers seriously injured protesters over the summer. Four council members asked him to resign, Cronk faced pressure to demote him and the council voted unanimously to cut the police department's budget. Last August, the Austin Justice Coalition debuted a jingle, "No Confidence in You," as part of its campaign to get Manley to resign.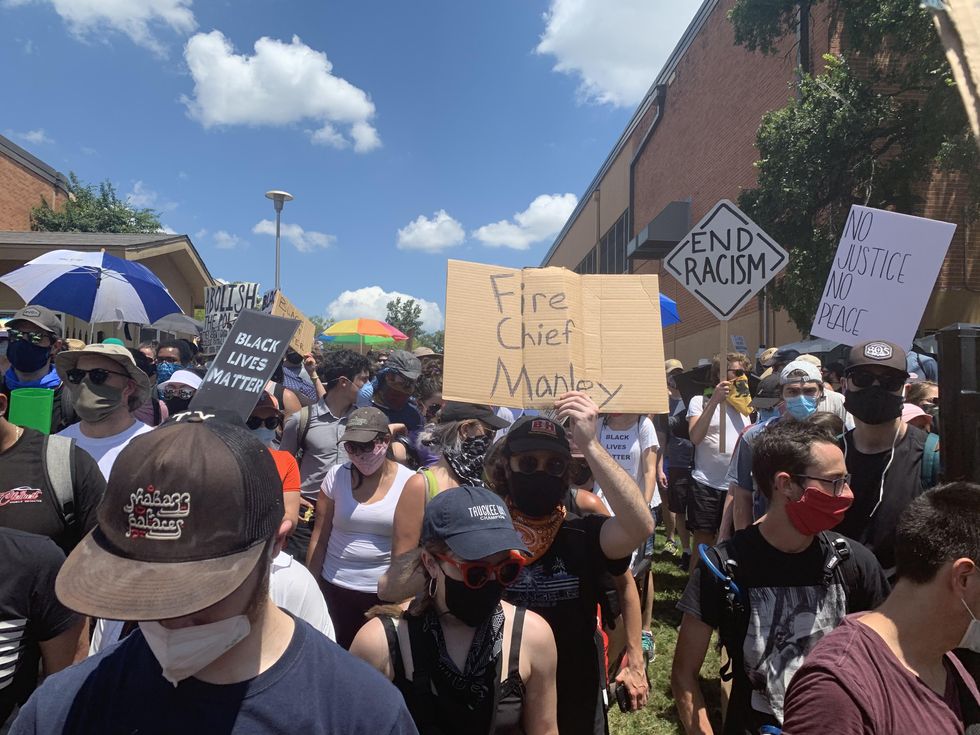 Thousands of protesters marched from Huston-Tillotson University to the Texas Capitol on June 7 in response to police violence and racial injustice. (Emma Freer)
The department has also come under fire in recent years for multiple officer-involved shootings, allegations of racism among its top ranks and reports of hazing at its training academy.

Manley said this criticism did not contribute to his decision to retire, but it will certainly color the search for his replacement. Acevedo, who previously led APD and recently announced he will lead the Miami Police Department, said the city's police reform efforts are deterring candidates from applying to chief positions. "People are hesitant to apply for cities with misguided, reacting city councils," he told Austonia earlier this month. "It's having an effect."
But city leaders, including District 4 Council Member Greg Casar and Cronk, say Manley's retirement presents a rare opportunity. "The Reimaging Public Safety process, budget decoupling and department restructuring, and, most recently, the announcement of Chief Brian Manley's retirement provides a unique opportunity to work with our community to bring new leadership that aligns with our values and our commitment to equity and community engagement," Cronk said in a statement.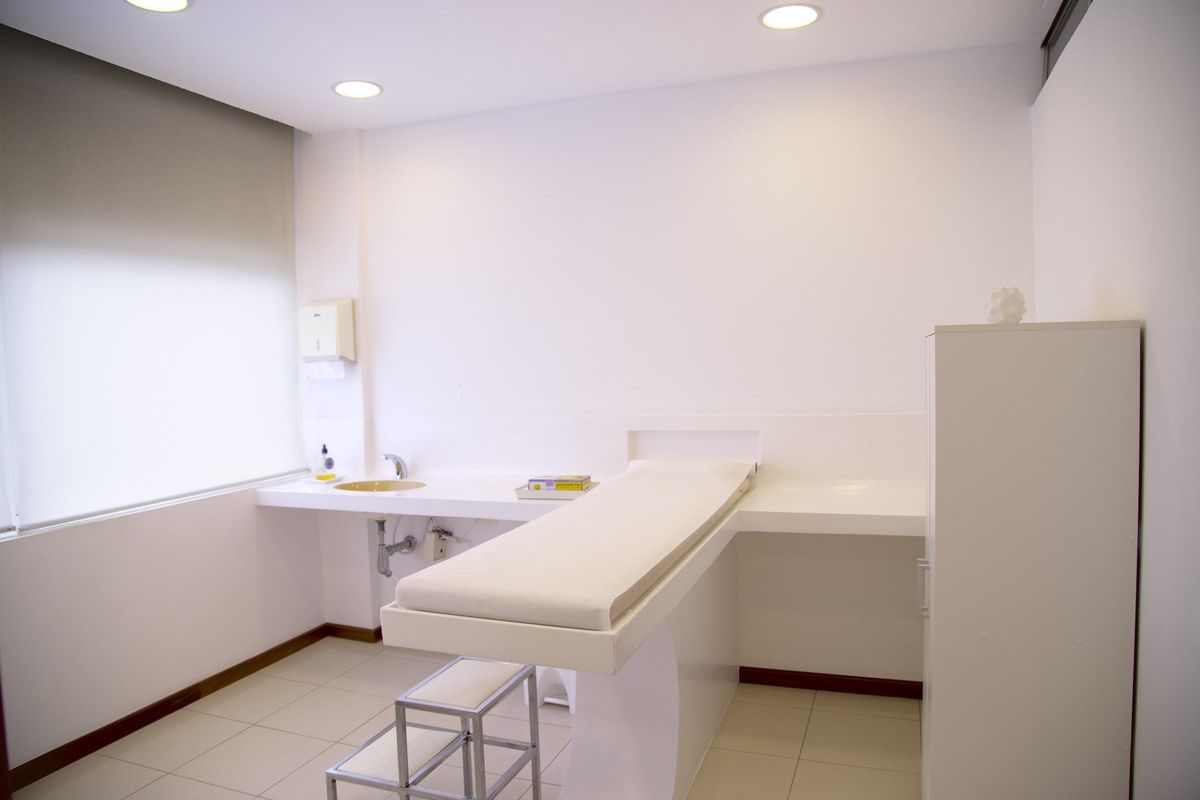 Austin Nicholson was ahead of the curve when he got his vasectomy in September 2021, saving himself a long line as Austin-area doctors say the demand for sterilization has seen a "significant" spike since Roe v. Wade was overturned on Friday.
Nicholson, 25, said he would prefer to adopt children, had felt the Supreme Court decision coming for a while, and, wary of the consequences, he decided to pull the trigger and make an appointment.
"A big part of it was the political climate. We could both potentially face consequences and she would definitely face more consequences, which I also personally would not want," Nicholson said. "I didn't want to be stuck in Texas and have a potential abortion on the mind when it's illegal."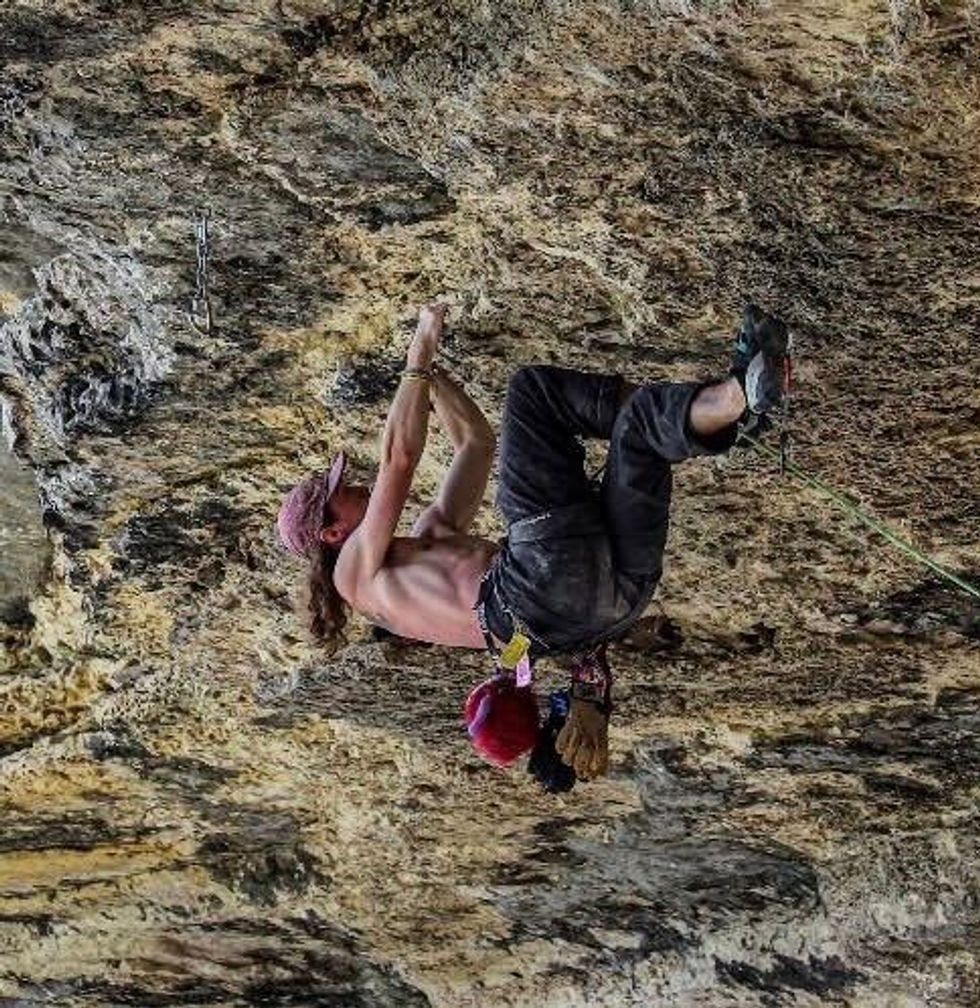 (Austin Nicholson)
According to vasectomy specialist Dr. Luke Machen of Austin Fertility and Reproductive Medicine, the clinic received over 150 vasectomy appointment requests combined on Friday and Monday following the ruling. Typically, the clinic performs 45-50 vasectomies per month.
The Austin Urology Institute reported that they received about 70 calls in the first hour after the ruling was released. OBYN at Women's Health Domain reported receiving over 100 requests from women interested in getting their tubes tied.
"I would say a significant number of patients who scheduled recently have mentioned the Supreme Court case," Machen said. "A lot of guys have said they were thinking about having a vasectomy over the last year or so, and the ruling was the final push to get it done."
The average patient at Austin Fertility who receives a vasectomy is about 37, though Machen said he has started to see an increased number of patients with zero children choosing to get a vasectomy. While they put together a study, Machen expects demand for the procedure to plateau but stay higher than before the ruling.
Machen said vasectomy is the most effective form of permanent birth control, requires only about a week of recovery time, is reversible with success rates of up to 95% and has no effects on sexual function or testosterone.
Nicholson said the procedure was less than $700, he was never in any pain, had very little recovery time and has never regretted the decision—in fact, he has happily recommended the procedure to friends.
"It helps me feel better knowing that I won't put a woman in that situation where she'd have to be faced with a potentially life-altering decision, or consequence even," Nicholson said. "I actually have had three of my friends ask me questions about it and tell me that they were considering it."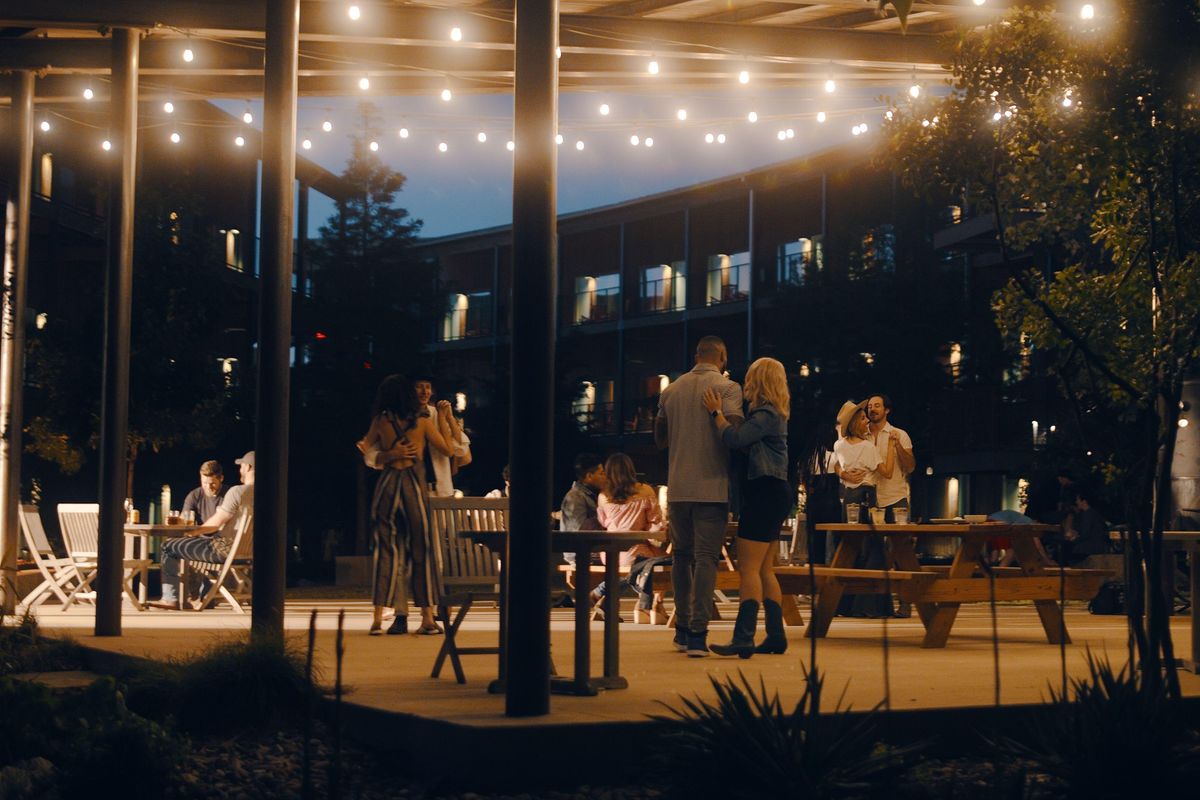 Live music and beer? Say no more. With a location in Austin, and others throughout Texas, the court hotels by the Valencia Hotel Group have a new offering for weekend stays: Live Music & Longnecks.
Enjoy live music all weekend long and check out the hotels' state-of-the-art amenities between sets. Make a splash in the pool, enjoy outdoor fire pits, or challenge your friends in a yard game while enjoying a weekend full of live music! Did we mention the package includes deluxe accommodations and a bucket of beer? Oh, and if you needed more convincing, this pet-friendly hotel means the whole family can join in on the fun.
The hotels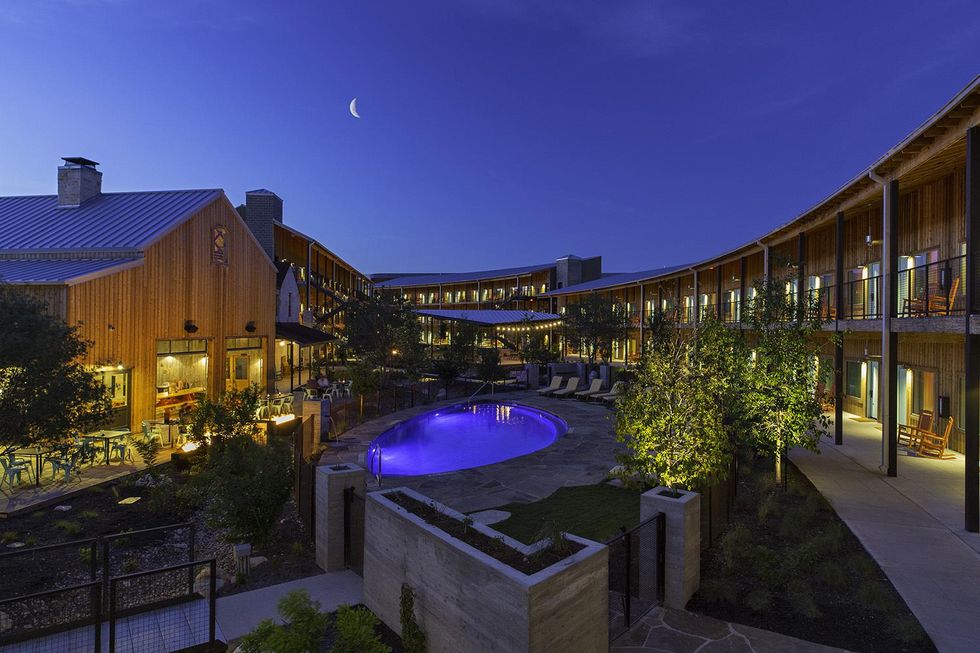 Explore any of the Court Hotels by Valencia Hotel Group for a memorable escape. Each property offers a unique experience remnant of yesteryear but with all of the modern amenities that make for a fun and comfortable stay. With acres of landscaped courtyards, relax and unwind in an outdoor environment perfect for doing everything or absolutely nothing at all. With locations in Austin, College Station, Irving, and Lubbock your urban retreat has never been so close.
The music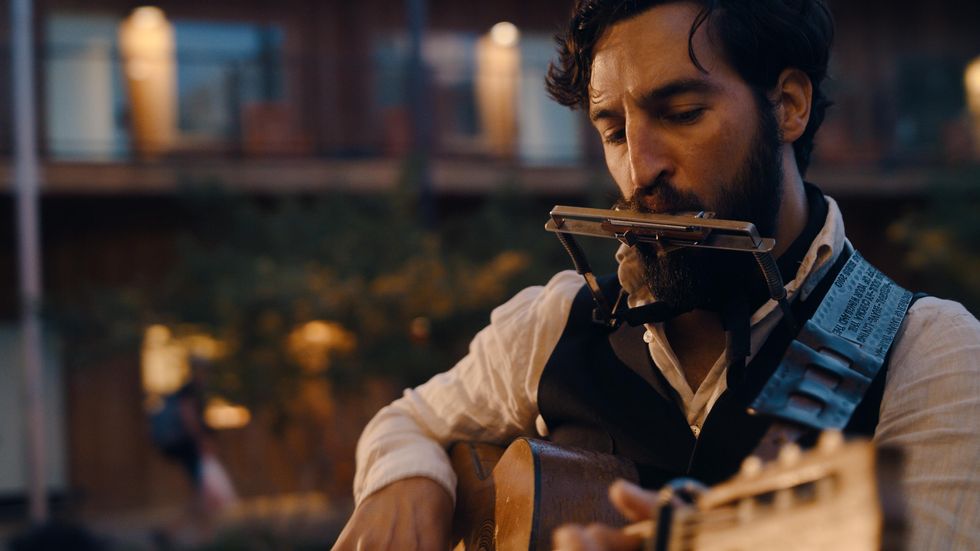 Locals and travelers alike are invited to enjoy the deep roots of Texas music all summer long with a robust lineup of live performances. From the banks of the San Antonio Riverwalk to Irving's manicured streets, Valencia's hotels are a place to gather and reconnect, offering uniquely Texan settings for the weekly performances.
"We're proud of the community we've fostered among Texas musicians and the many rising stars who perform at our properties," says Amy Trench, corporate director of brand marketing & PR for Valencia Hotel Group.
In Austin, you can catch good ol' fashioned Texas country by Drew Moreland and Clayton Gardner, bluegrass by Reagan Quinn, and much, much more.
With unique programming at each of Valencia's properties, there's something for everyone to enjoy all summer long.
The perks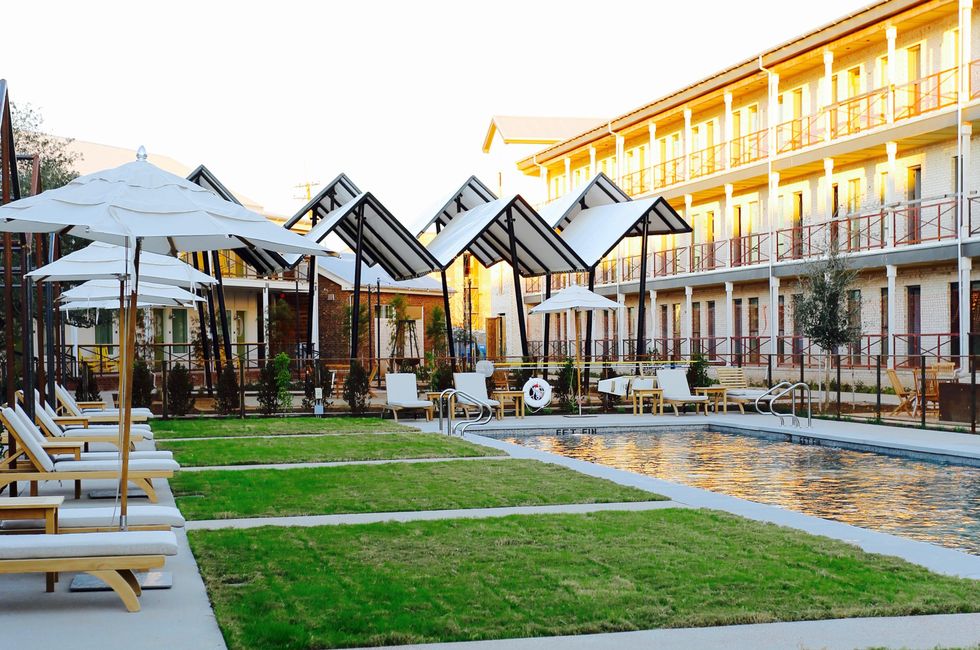 If you're a Valencia Hotel Group Rewards member, the perks are plentiful. Enjoy up to 10% off the Best Available Rate, and for a limited time, members can save up to 15% off a stay of 2 nights or more, for select stays in 2022.
But that's really just the beginning. At select locations, you can enjoy discounts on weeknight stays, a complimentary third night, or curated packages for a romantic getaway or a night of watching the Verde at Q2 Stadium. You'll also find special rates for AAA and AARP Members, educators, and front-line heroes including military, law enforcement, fire, and rescue workers.