Get connected with our daily update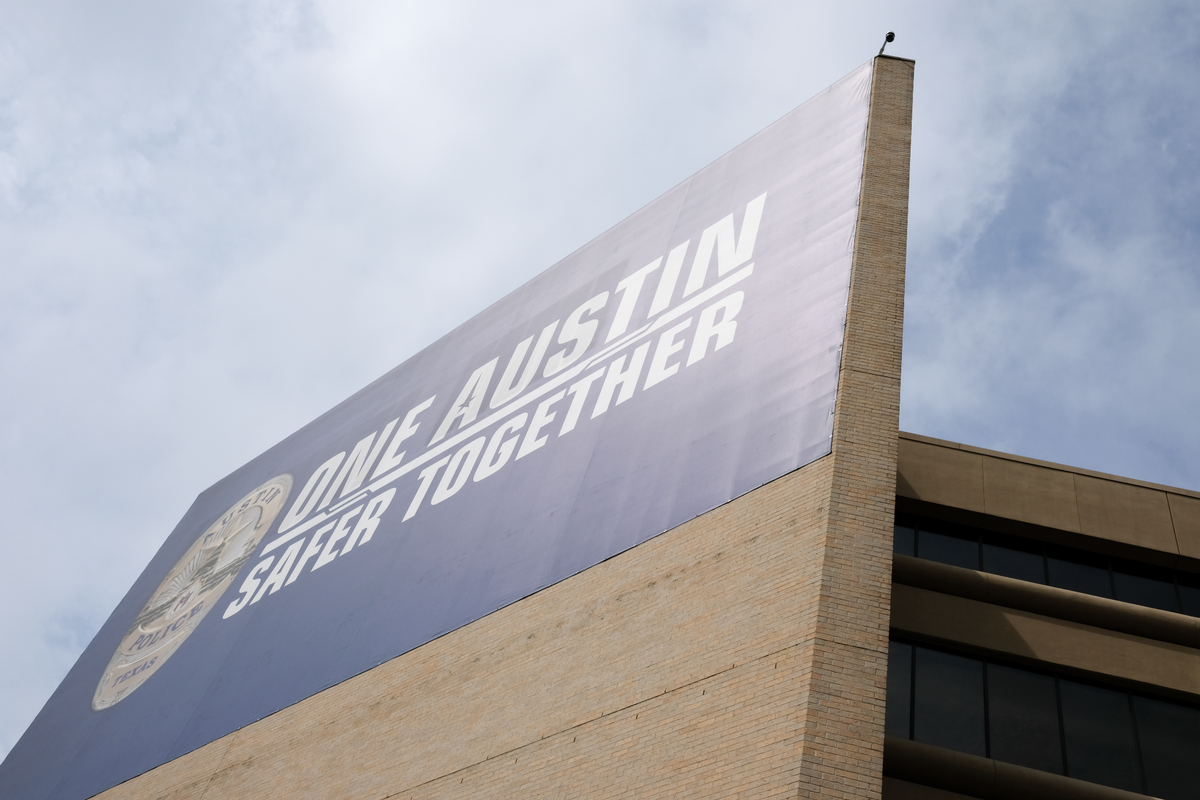 Charlie L. Harper III
On Friday afternoon, the city of Austin released the findings of an independent investigation into allegations of racism, sexism and homophobia within the top ranks of the Austin Police Department.

While San Antonio lawyer Lisa Tatum was largely unable to confirm specific allegations, she did uncover a "very high level of fear of retaliation" among APD staff and "doubt there would be a substantive report from which the truth could be learned," according to her 46-page write-up.
---
Austin City Council Member Natasha Harper-Madison, during a press conference Monday, said the report indicates a department "in dire need" of an overhaul.
"While the investigators never found that smoking gun, so to speak, the report is however packed with plenty of other bombshells, including evidence of racism, failed leadership, cronyism, and a prevailing fear of retaliation that keeps would-be whistleblowers silent," she added.
The investigation was announced Nov. 7 after an anonymous complaint alleging former assistant chief Justin Newsom had used "racial slurs and epithets" throughout his career "with the knowledge of other leadership at APD" was released to the public. Newsom retired Oct. 31 with no change to his pension.
Tatum was tasked with investigating a series of allegations—ranging from Newsom's use of racist and homophobic language to Chief Brian Manley's failure to report such behavior for investigation—and providing legal advice to the city about how to respond. She interviewed 58 witnesses, about half of whom required anonymity to participate.
"Lisa Tatum frequently described this task as like 'being named an honorary detective who was assigned to investigate an outdoor crime scene after it had already rained heavily - twice,'" according to the report.
Tatum said the allegations could not be confirmed or denied because witnesses were unable to provide specific evidence and certain records could not be accessed.
Despite these roadblocks, the report does arrive at some conclusions.
"Through all of these interviews it became clear that issues of race lie just below the surface," she wrote in the report. "Reports came to us, from different ranks, races and genders, advising of the fact that the racist and sexist name calling and use of derogatory terms associated with race and sex persists."
At the end of the report, Tatum issued a series of recommendations to the city, including a review of the union contract that governs discipline.
In particular, Tatum recommended the city reconsider the 180-day rule, which requires disciplinary action to take place within 180 days of an infraction.
"There was a high level of frustration expressed because complaints of discrimination are often known to fall on deaf ears, sit in files without action in excess of 180 days, then are discounted or disregarded," per the report.
Other recommendations include improving file management and record retention; management and unconscious bias training; and policies governing computer, mobile phone and social media communications.
In an April 17 memo, City Manager Spencer Cronk wrote, "It is my commitment to the City Council and the Austin community that action will be taken to ensure the Austin Police Department addresses the issues in a meaningful way."
In December, council directed Cronk to initiate a separate investigation into the APD and its culture, which is underway.
In an emailed statement about the report, Manley wrote, in part, "We will make all necessary changes to ensure our employees have a work environment and culture that promotes equity, fairness, and frees them from concerns of retaliation."
In the meantime, Mayor Pro Tem Delia Garza said at yesterday's press conference that she hopes APD leadership changes how it responds to such allegations.
"I've been on council for six years now, and in that time I've seen leadership at APD fight us time and time again on reforms designed to promote equity and fairness," she said. "[The APD leadership] can choose finally to step up and take responsibility and earn the trust of all Austinites."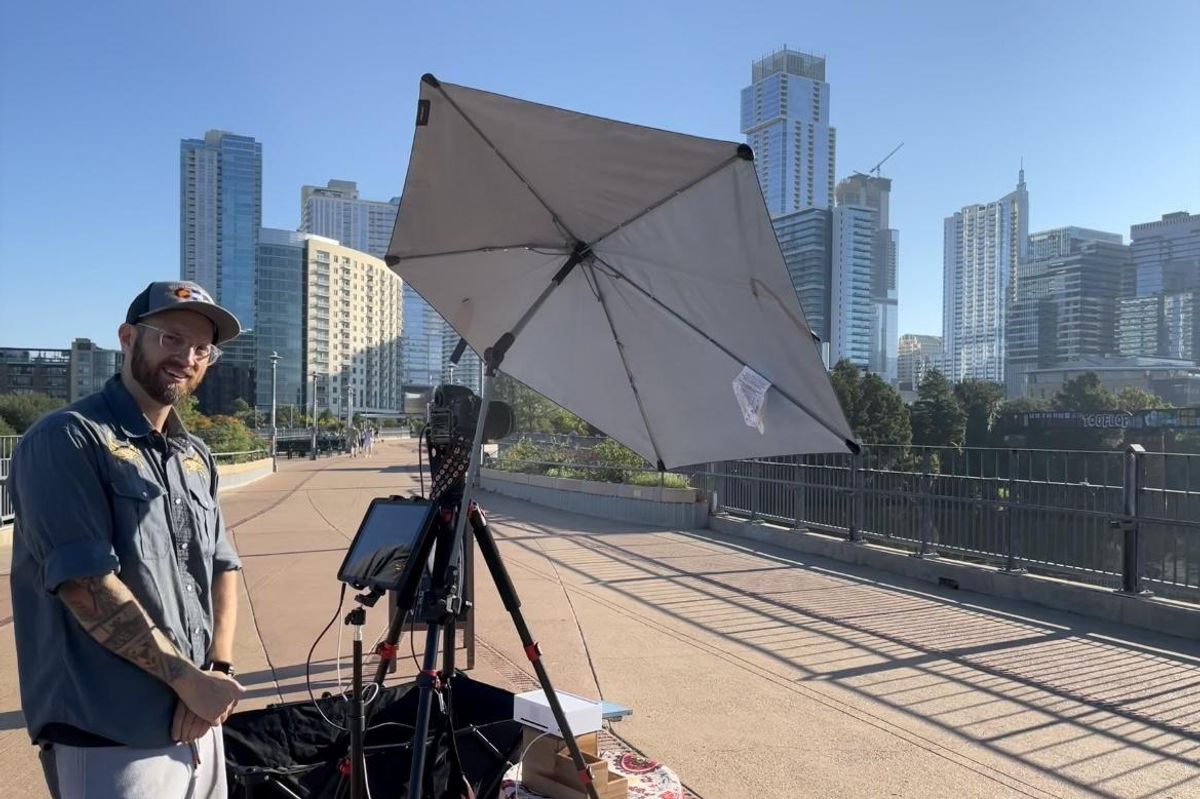 Nicklaus Pereksta says he loves photographing enthusiastic people, and it's why his latest gig offering pictures to people out on Lady Bird Lake's hike and bike trail is going smoothly. He sets up his gear on the Pfluger pedestrian bridge and puts out a sign: Photos, $10.
"Overwhelmingly, this has been a really positive experience," Pereksta said. "I get excited when I wake up in the morning and I can't wait to go to work."
Bikers and joggers are excited about it too. On the pedestrian bridge leading to downtown Thursday morning, a man on an e-bike rode up and posed, wanting more photos.
"I posted the last pictures on Instagram and people loved it. They asked, 'where is this guy?'" the biker told Pereksta. Bashfully, Pereksta, who also photographs landscapes and at weddings and other events, said he was happy to hear that.
Pereksta started these photos about a month ago, after the strenuous runs required in his valet job started causing pain in his legs. And though he has a passion for photography, he wasn't so sure when he started working independently if it would work out.
He felt uncertain about the demand for it and was also worried about having lots of expensive equipment out in the open.
"Then like the first day was nothing but high praise and people are like, this is so awesome. This is great. I've never seen anything like this before. I was like, Wow, this was really good, like positive turnout. So I got encouraged."
Now, he wants to expand and is thinking of contacting the Mueller Farmers Market about how to become a vendor. Still, he'll carry a connection to photographing on the bridge since the word bridge is related to his last name.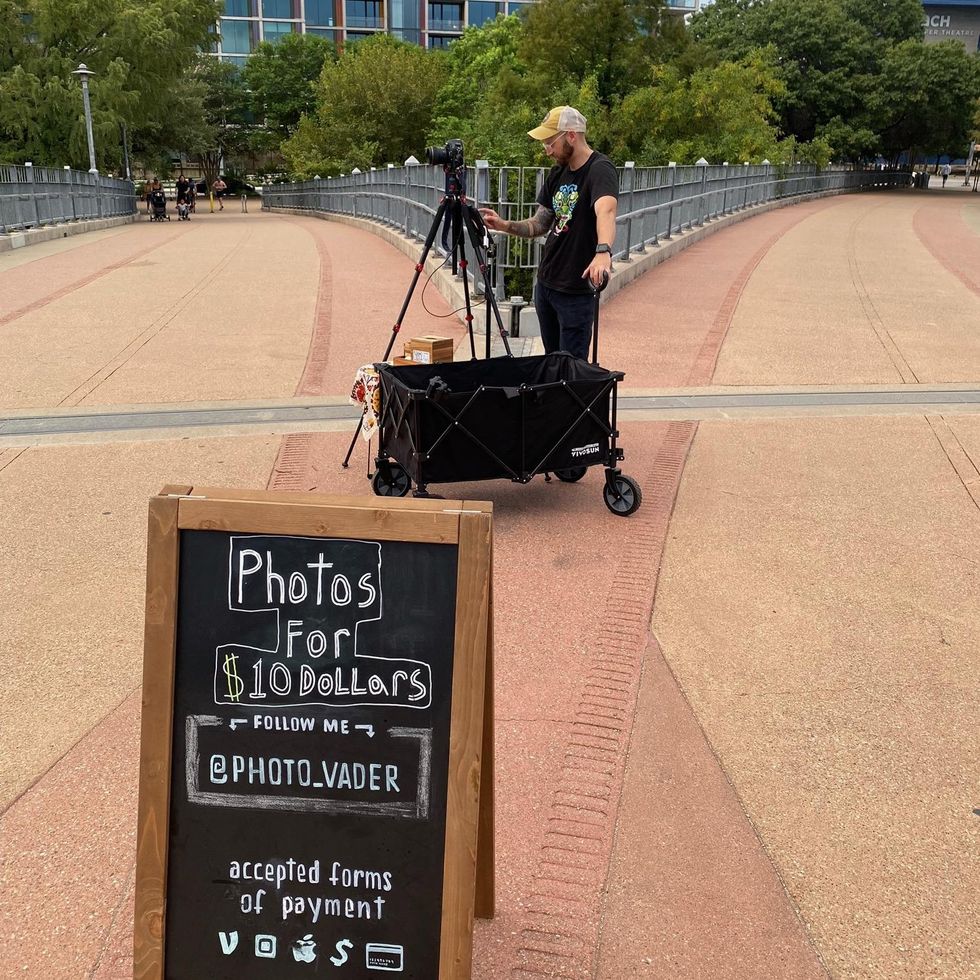 (Dewey C.)
"It's a name my great, great, great grandfather came up with when he was marrying somebody. It's actually quite a romantic name. It means a joining of two bridges," Pereksta said. "So, I thought it was ironic that I'm set up on a bridge. I'm kind of representing my last name right now."
Austonia talked to Pereksta about life in Austin, where he's lived for eight years after living in Boston doing band photography.
What was your first experience with Austin?
I came here to visit some friends and they took me to Barbarella. So we went to Barbarella and I was like, 'wow, this place is great.' And then the restaurants and the food and going to Barton Springs. I was like, 'this is amazing.' Because there's nothing like that in Boston. If you want to go to a natural spring, you got to go to New Hampshire. There's no pools in the city at all. So there's lots of swimming out here.
What do you like best about Austin?
You go to any little quiet bar and there's a band playing that should be like onstage for a sold out show. Yeah, they're playing to 10 people, right? Like, one of the best bands ever and they're playing for 10 people, right? And just little magic moments like that are pretty fun. You just run into little random weird things.
What do you think makes Austin different from other places?
There's no fall.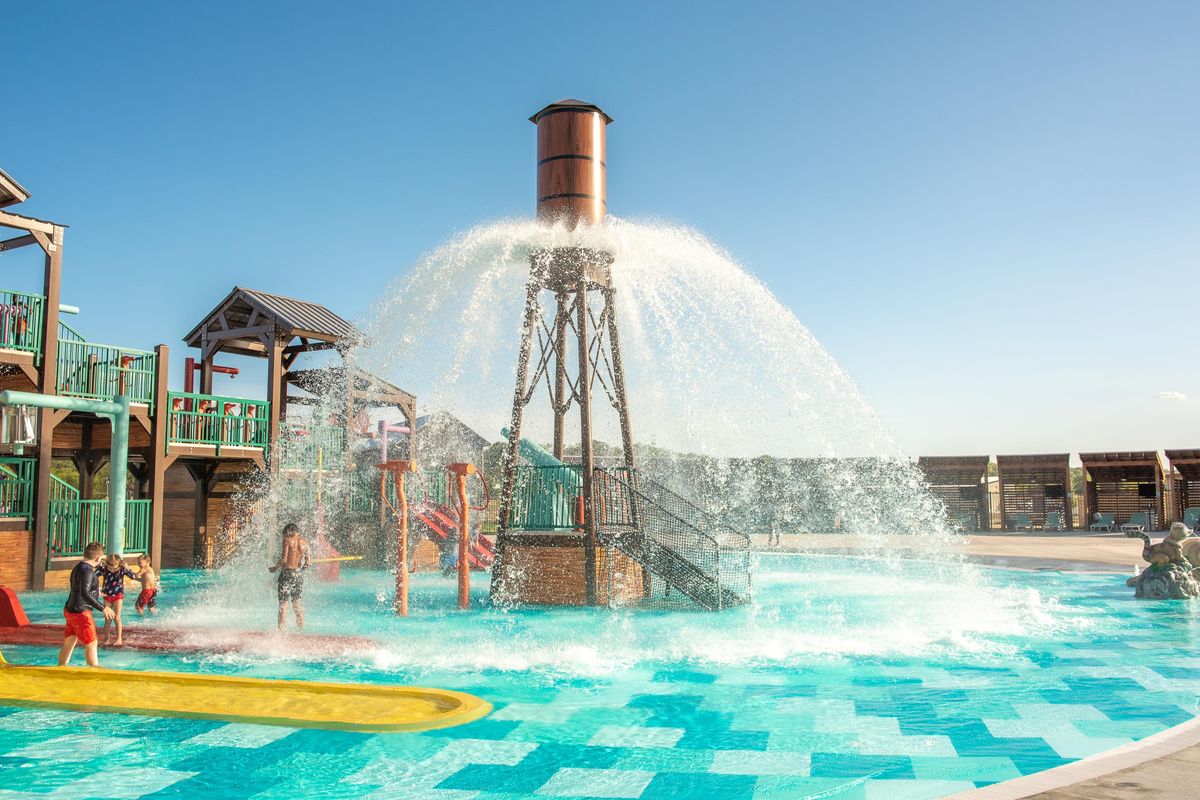 Camp Fimfo Waco
Camp Fimfo Waco, a brand new camping resort, is kicking off football and fall camping season in style! With top-notch amenities, premium accommodations, and 10 weekends of fall fun, there's no better place to have a fall camping getaway, especially if you're a Baylor football fan!
Fall promises to be a one-of-a-kind camping experience. From Sept. 16 to Nov. 24, weekends will be packed with fall-themed activities, including special Halloween weekends in October. Campers can enjoy activities like fall crafts, campground trick-or-treating, costume contests, site decorating, outdoor movie nights, and more!