Get connected with our daily update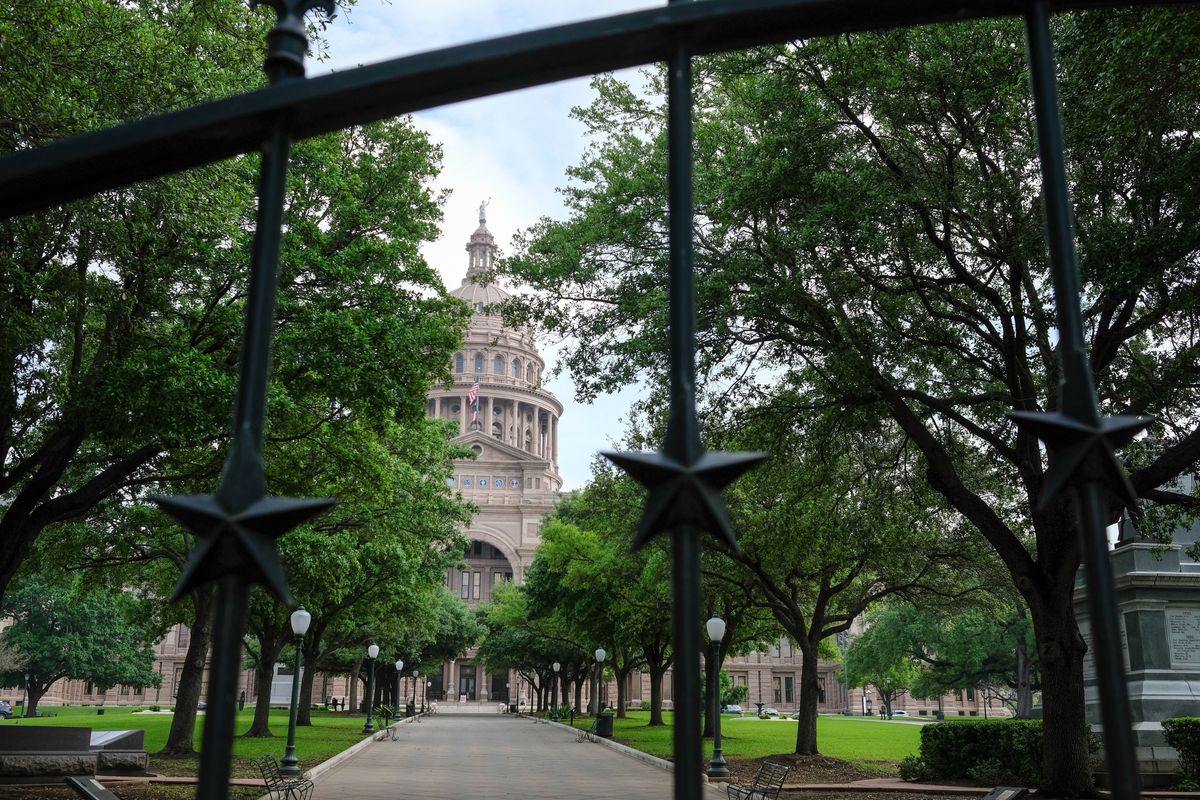 (Charlie L. Harper III)
With the Texas Legislature now in session, local public safety supporters and reform advocates are paying close attention to the public safety bills being filed in the aftermath of last summer's protests against police violence and the Austin City Council's decision to cut police funding.
In particular, they are looking for a bill that matches up with a piece of draft legislation that is supported by Texas Gov. Greg Abbott and would, if passed, put the Austin Police Department under state control—while remaining fully funded by the city of Austin.
---
Representatives from the Austin Police Association, a union that represents APD officers, and the Greater Austin Crime Commission, which supports public safety planning, said they need more information about the proposal, which remains unfiled and unattached to any state lawmaker. Meanwhile, local police reform advocates and some elected officials say the proposal, in any form, is retaliatory and infringes on the rights of local taxpayers.
The proposal

Former Travis County sheriff and former Republican state representative Terry Keel and former Democratic state representative Ron Wilson shared the proposal with Abbott in a letter last month.
As drafted, it would apply to cities of at least 950,000 residents, with a ratio of less than two sworn police officers per 1,000 residents and where the governor has determined that "the safety of a municipality's residents is threatened" because of "insufficient municipal resources." Austin currently meets the first two criteria, as do San Antonio and Fort Worth.
Although homicides and aggravated assaults increased substantially in Austin last year, overall violent crime decreased slightly, according to APD's latest monthly report. Austin is also safer than many other big Texas cities, including Houston and Dallas, as PolitiFact reported.
If filed and approved by state lawmakers, the draft legislation would allow Abbott to transfer control of municipal police departments to the Texas Department of Public Safety. The municipality, however, would remain responsible for all costs.
Policing is the largest expense for most cities. During the last fiscal year, nearly 40% of the city of Austin's general fund went to the police department—or about $444 per resident—more than any of the four largest cities in Texas, according to the Texas Tribune.
After mass protests against police violence and racial injustice, Austin City Council voted unanimously in August to cut the APD budget by around 5%, becoming the first Texas city to do so amid the "defund the police" movement. Council members also approved moving an additional 32.5% of the department's budget into transitional funds that will allow several of APD's traditional duties to continue while officials work out which to move out from under police oversight.
This fiscal year, taking into account these cuts and the transitional funds, the city allocated about 27% of its general fund to police—or about $299 per resident, according to budget documents and U.S. Census Bureau figures. Policing remains the city's largest single general fund expense.
Abbott staunchly opposed these budget decisions and swiftly promised to support legislation in the upcoming session that would push back against it, including freezing property tax revenue and divesting cities that defund their police departments of their annexation powers.
When Keel and Wilson shared the proposal—which was drafted by the Texas Legislative Council, a nonpartisan agency the helps lawmakers draft legislation—Abbott tweeted that it had arrived "just in time for Christmas."
The response

Despite the governor's enthusiasm, public safety advocates say they need more information about the proposal.
The Greater Austin Crime Commission, which opposes the recent cuts to APD's budget, won't comment until there's a filed bill. "There's so much we don't know about this (proposal)," Executive Director Cary Roberts told Austonia.
APA President Ken Casaday feels similarly. "We just need to make sure that our bargaining rights and pension rights stay the same," he said.
The filing deadline for the current session is March 12.
On the other hand, some local elected officials and police reform advocates say they know enough about the proposal to oppose it.
State Sen. Sarah Eckhardt called the draft legislation "political theater" in a statement, adding that if the bill were approved it "would trample on the rights of local governments and citizens of Texas' largest cities."
Austin Justice Coalition Community Outreach Director Warren Burkley called it "obviously retaliatory" and said it would stifle local control, including ongoing reform efforts. "It would basically lock Austin citizens out of 40% of deciding what to do with their budget, which is just ridiculous," he told Austonia.
Burkley added that residents who are concerned about policing in Austin would be limited to advocating at the Texas Legislature, which meets every two years, rather than at Austin City Hall, where council meets weekly.
"A (state) senator or rep may not even know about a wrongful death in Austin, and they may not even care," he said.
ACLU of Texas Policy and Advocacy Director Sarah Labowitz agreed that police accountability oversight would weaken under state control, pointing to a recent review of state law enforcement regulation by the Sunset Commission, a state oversight agency.
According to the commission's November 2020 report, "the state's regulatory approach has resulted in a fragmented, outdated system with poor accountability, lack of statewide standards and inadequate training" and "the state's current regulation is, by and large, toothless."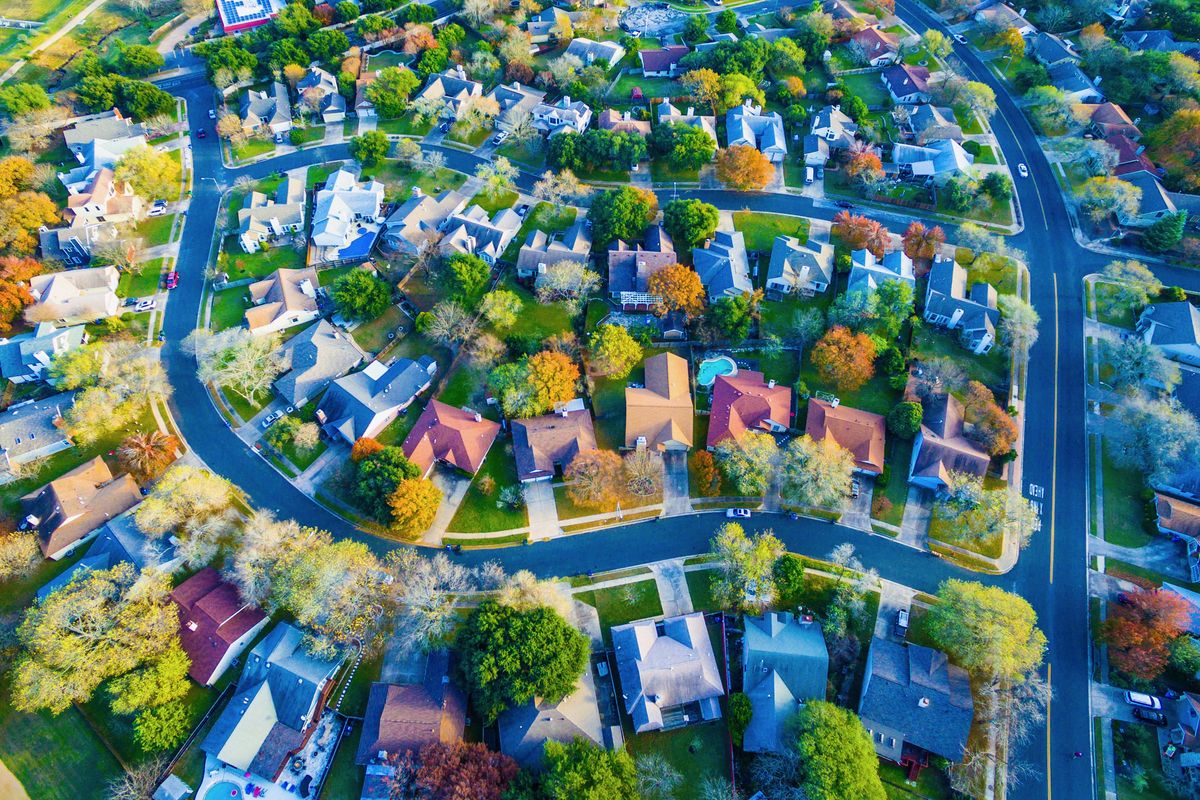 Shutterstock
So you want to buy a house?

To anyone trying to get on the "housing ladder," it's been a discouraging couple of years as prices skyrocketed in a market crowded with buyers bidding against each other for just about any available home.

Things may be calming down, with the Austin Board of REALTORS reporting fewer sales and more available homes this summer.

Mortgage rates have more than doubled in the last year, from around 3% to well over 6% on a 30-year fixed rate loan, getting even more of a bump this week after the Federal Reserve raised bank rates on Wednesday.

So how affordable are homes right now? That, of course, depends on what you want and how much you're able or willing to pay, but here are some rough estimates of what a typical buyer would pay to buy a $650,000 home, which would be considered "mid-price" in today's market.

Mortgage banker Chris Holland (NMLS 211033) of Austin's Sente Mortgage ran some numbers for Austonia to illustrate a typical purchase.


Holland says that while the 30-year fixed rate mortgage is often mentioned in the media, the most popular loan that he's seeing now is a 7/1 adjustable rate mortgage, which has a fixed rate for 7 years and then adjusts every year based on market rates, with a limit on how much it can increase each year. The interest is amortized over a 30-year period. Adjustable Rate Mortgages (ARMs) offer lower rates than fixed rate loans.

Here are the numbers, which are examples. In practice, exact numbers vary with a buyer's credit rating and overall financial situation, and with the rate, which can move up or down at any time.
$650,000 home purchase price
7/1 ARM at 5.875%
5% down payment, equals $32,500
95% financed, equals $617,500
$4,990 payment, including principle and interest (P&I), insurance, and property tax
Typically, a borrower's debt to income ratio needs to be at or below 45%. So for this mortgage, a borrower, or borrowers, would need income of roughly $11,100/month, or $133,200/year. That number could be higher, depending on the buyer's outstanding credit balances on things like credit cards and car loans.
Not included are closing costs, moving costs, maintenance, and any changes a new buyer might want to make to the home.

Holland says he's had a lot of clients approved for loans who were house hunting but have put that on hold, hoping prices come down.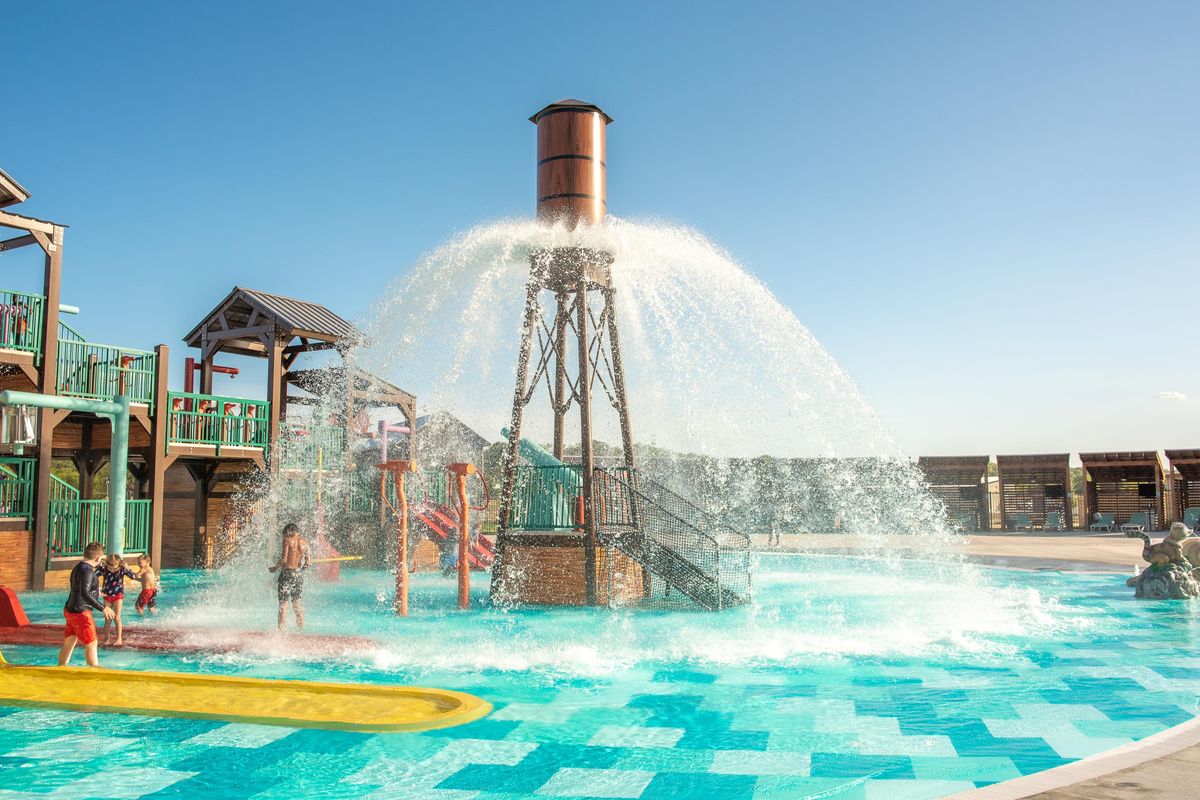 Camp Fimfo Waco
Camp Fimfo Waco, a brand new camping resort, is kicking off football and fall camping season in style! With top-notch amenities, premium accommodations, and 10 weekends of fall fun, there's no better place to have a fall camping getaway, especially if you're a Baylor football fan!
Fall promises to be a one-of-a-kind camping experience. From Sept. 16 to Nov. 24, weekends will be packed with fall-themed activities, including special Halloween weekends in October. Campers can enjoy activities like fall crafts, campground trick-or-treating, costume contests, site decorating, outdoor movie nights, and more!