Get connected with our daily update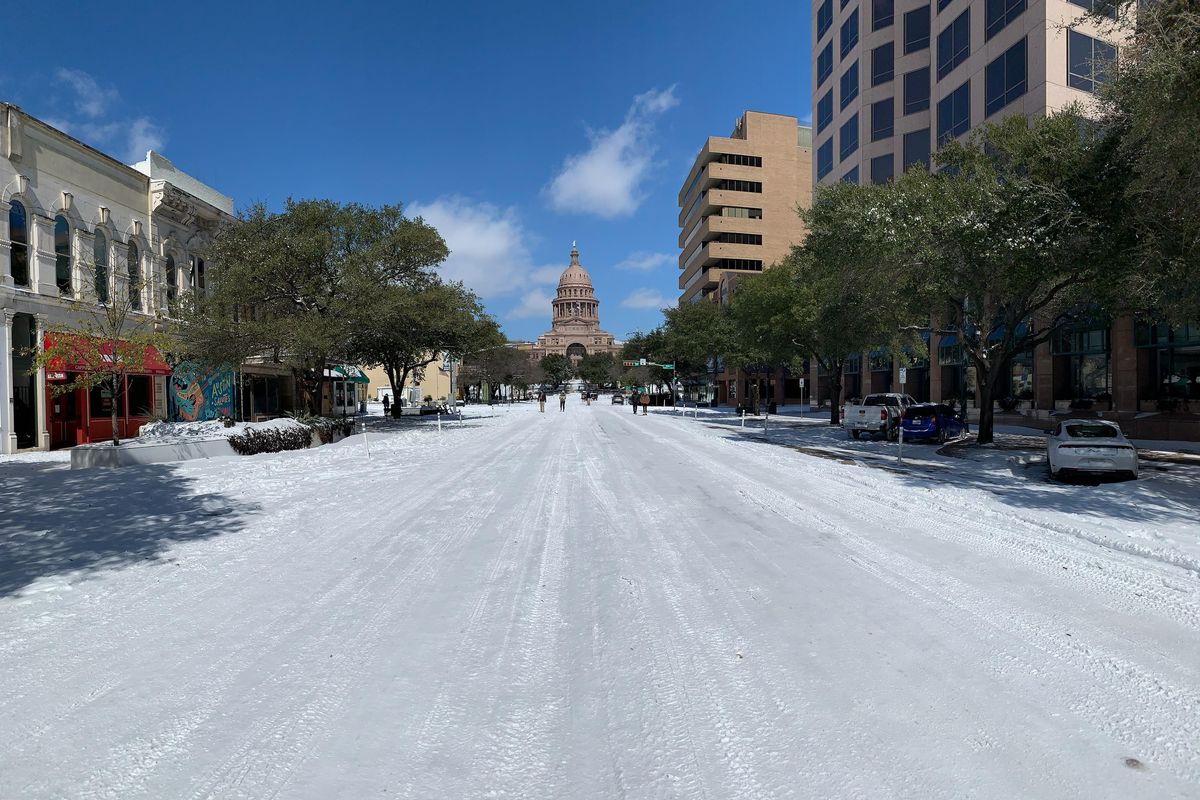 (Jimena Gamboa Bonilla)
Jimena Gamboa Bonilla grew up in Houston, so she says she's familiar with natural disasters. When her power went out early Monday morning, the Barton Hills resident turned her faucets to a drip, filled up some water bottles in case of burst pipes and began covering her windows for some insulation.
"I'm concerned about the situation right now," she told Austonia. "But I'm really concerned about what's going to happen with the water later this week."
---
By 5 p.m. on Monday, Gamboa Bonilla realized that her power wasn't likely to return and made a last-minute effort to escape her place, where the internal temperature was in the thirties. Aware of the risks of driving, she mapped out a route that avoided hills. But while trying to cross I-35, her car spun out. "I miraculously skidded toward the side of the road," she said.
Gamboa Bonilla called a friend who lived nearby, in the Capitol Hill neighborhood. Because her car was in a relatively safe spot, she left it to walk to her friend's apartment. "I'm so grateful she said."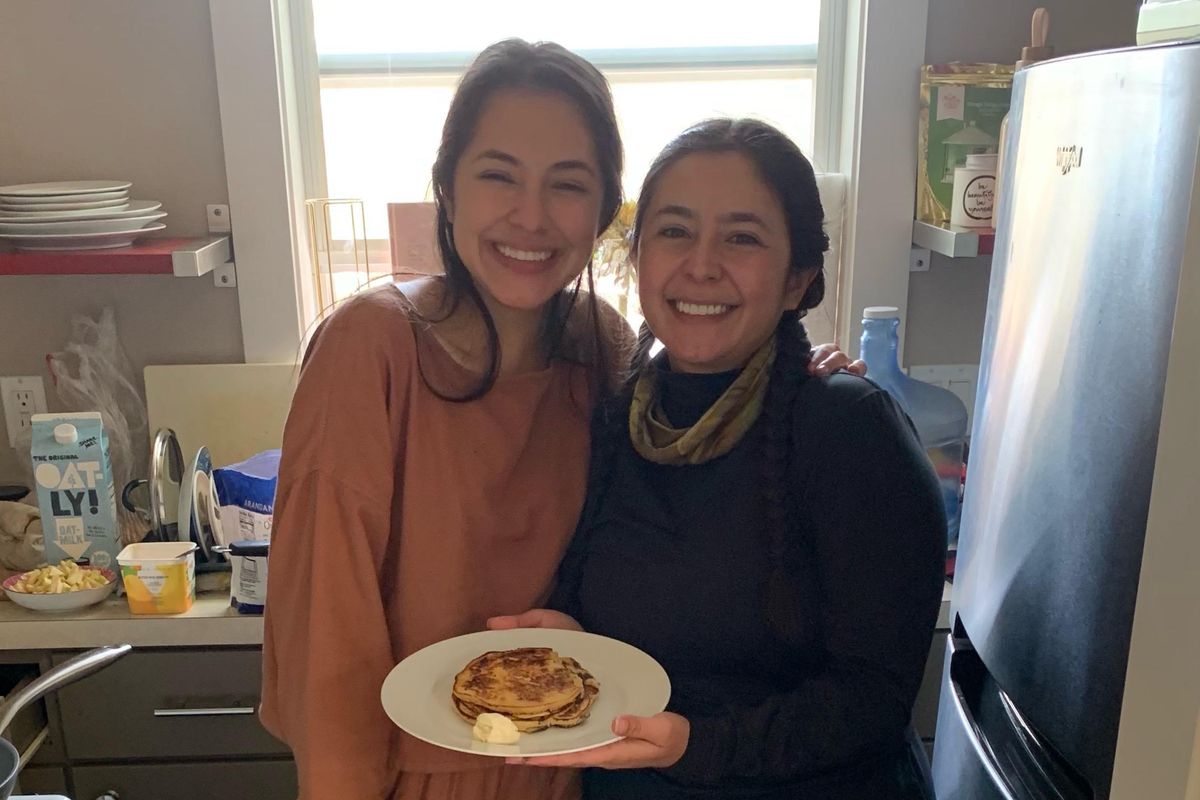 Jimena Gamboa Bonilla, left, is staying with her friend in Capitol Hill until it is safe for her to return to her Barton Hills home. (Jimena Gamboa Bonilla)
Nearly 200,000 Austin Energy customers are without power, and the local utility has said they should be prepared for the outage to continue through Tuesday night—and perhaps longer. As a result, many residents are stuck in near-freezing homes, unable to leave because of the snow or iced-over roads, and concerned about their and others' safety.
Bill Kibler's power went out early Monday morning. Thanks to a working fireplace, he was able to heat his home to around 60 degrees. A gas stove allowed for tea and warmed up leftovers. His kitchen sink pipes have frozen but not yet burst. On Tuesday morning, he was "rescued" by his son-in-law who had borrowed a car with four-wheel drive. "Now doing fine in their heated and on the grid home in Circle C," he wrote in an email.
Not everyone has been able to find shelter elsewhere.
John Dwyer lives in a Northwest Hills duplex on a steep hill that is "impossible to navigate." He has been shuttling back and forth between his home and his car, where he can warm up and charge his cell phone. "We burned everything that was combustible last night to keep the temp inside the duplex 41 degrees as we attempted to sleep under a mountain of blankets, waking to almost freezing temperature inside and having to again move to the car," he wrote in an email.

Dwyer is concerned because it seems unlikely that his power will be restored by Wednesday, when his cars will have run out of gas. "To say we're enraged by (a) state government that would allow this to happen is a gross understatement!" he added.
Local officials recommend that people without power stay inside, dress in layers and use flashlights and battery-operated lanterns rather than candles and kerosene lanterns, which can carry fire risks and fume hazards. They also say that generators should not be used indoors.
Austin Travis County EMS is on track to receive more than 1,000 calls on Tuesday for the second day in a row. Since Monday, the agency has received at least 22 calls related to carbon monoxide, which can be deadly. Other noteworthy trends include falls, exposure and collisions.
#ATCEMS is again poised to break the 1,000 call for service mark today! As of noon we have received 524 calls. Noteworthy: Falls-48, Exposures-26, Carbon Monoxide-9, & Collisions-6. By eliminating preventable calls for service we can respond to higher priority medical emergencies pic.twitter.com/RiUfFlWogR
— ATCEMS (@ATCEMS) February 16, 2021
Austinites are also concerned about their loved ones, especially those with medical conditions that require electric devices.

Tom Banning lives in the Allendale neighborhood and lost power around 3 a.m. on Monday morning. Yesterday afternoon, his household relocated to his mom's house. But he remains concerned about his 80-year-old aunt, who lives in a local assisted living facility that is also without power. "There is a reason she and others live in assisted living," he wrote in an email. "It's because they need help."
The city of Austin has opened three additional warming centers since Monday, bringing the current total to four. But space remains limited and officials are asking residents who can remain home, even without power, to free up room for vulnerable individuals or those with medical needs.
Although Gamboa Bonilla is "so grateful" that she has found a safe haven at her friend's place, she doesn't expect to return home until the weekend—at the earliest. And she is worried about how elderly people and Austin's homeless population will survive another night in the cold, especially given the number of sirens she heard last night.
"It's truly heartbreaking," she said.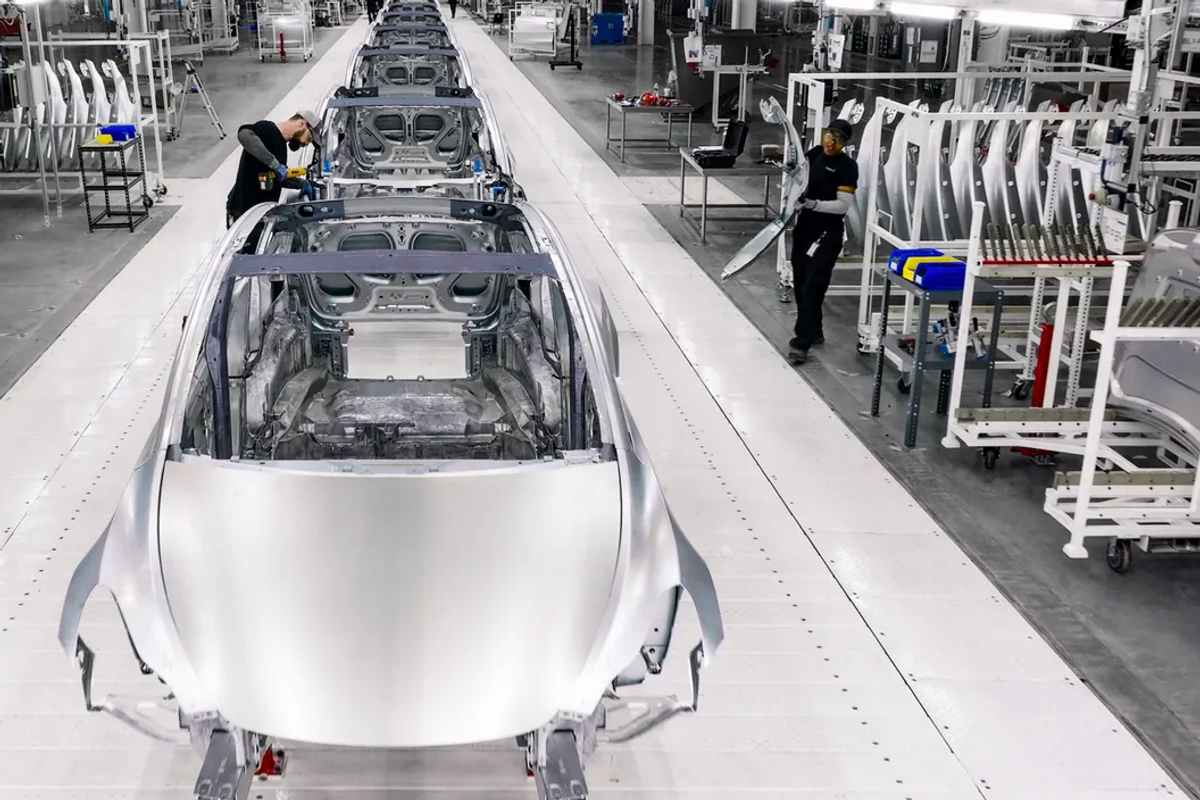 Giga Texas, the massive Tesla factory in southeast Travis County is getting even bigger.
The company filed with the city of Austin this week to expand its headquarters with a new 500,000-square-foot building. The permit application notes "GA 2 and 3 expansion," which indicates the company will make two general assembly lines in the building.
More details about the plans for the building are unclear. The gigafactory has been focused on Model Y production since it opened in April, but the company is also aiming for Cybertruck production to kick off in mid-2023.
While there is room for expansion on the 3.3 square miles of land Tesla has, this move comes after CEO Elon Musk's recent comments about the state of the economy and its impact on Tesla.
In a May interview with Tesla Owners Silicon Valley, Musk said the gigafactories in Berlin and Austin are "gigantic money furnaces" and said Giga Texas had manufactured only a small number of cars.
And in June, Musk sent a company wide email saying Tesla will be reducing salaried headcount by 10%, then later tweeted salaried headcount should be fairly flat.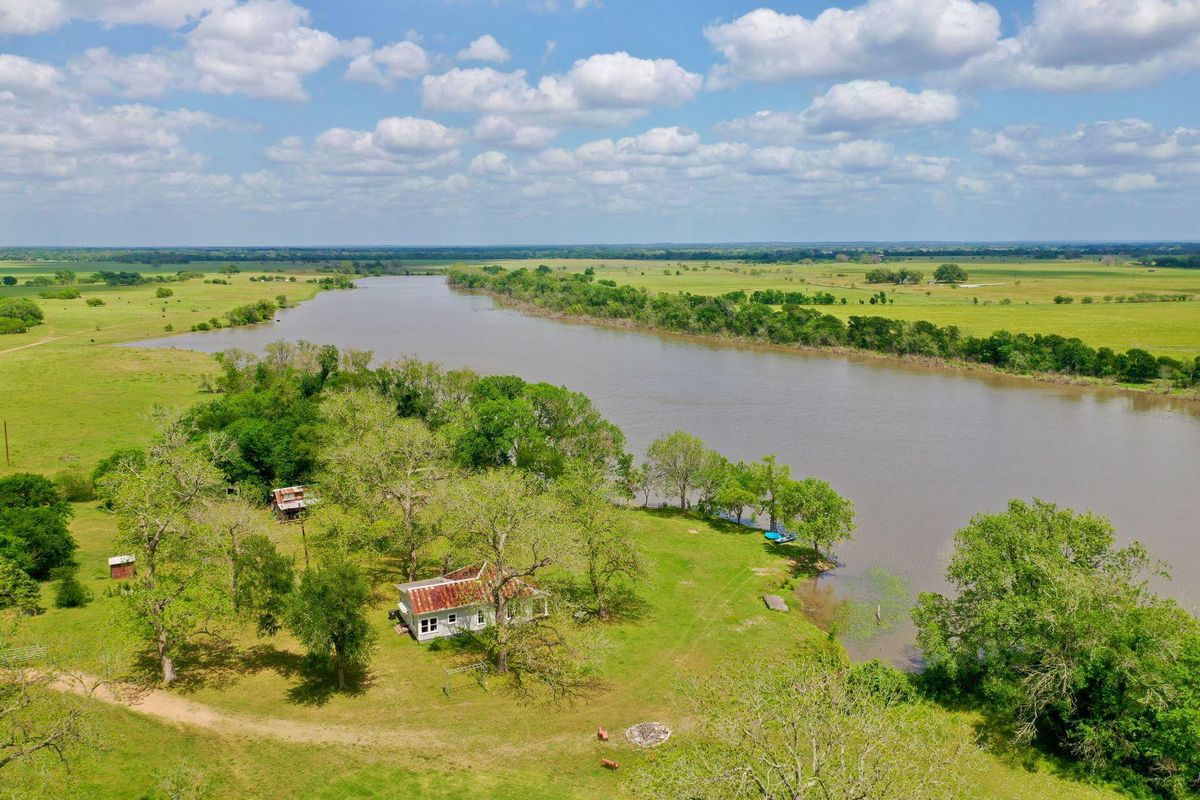 It's been a record-breaking hot summer already and Austin still has a few months of heat to weather. But the heat doesn't have to be so bad if you've got a swimming hole in your backyard, like these three ranches.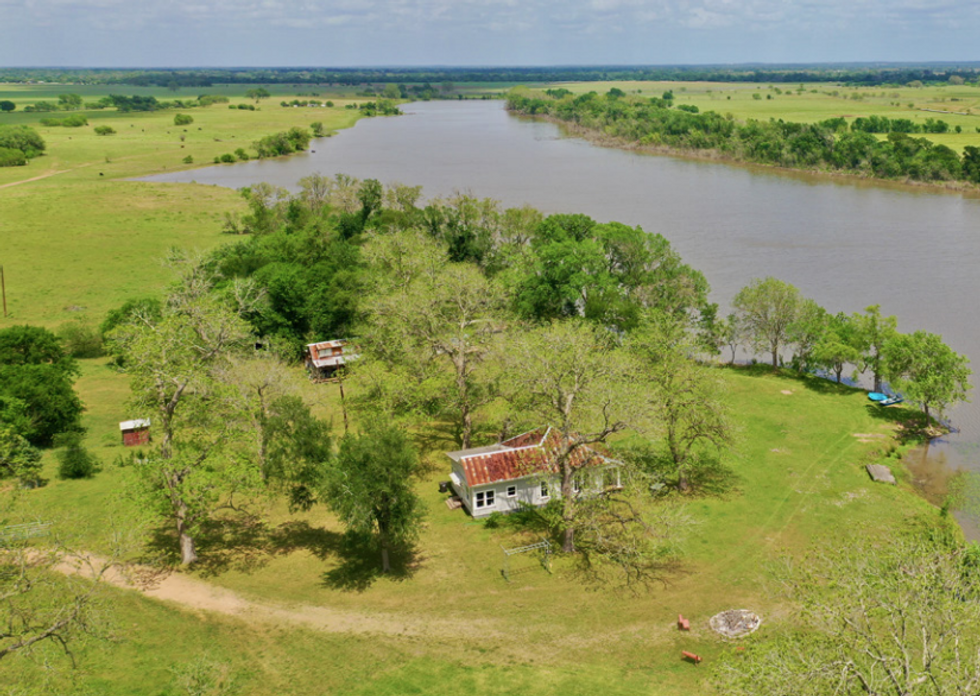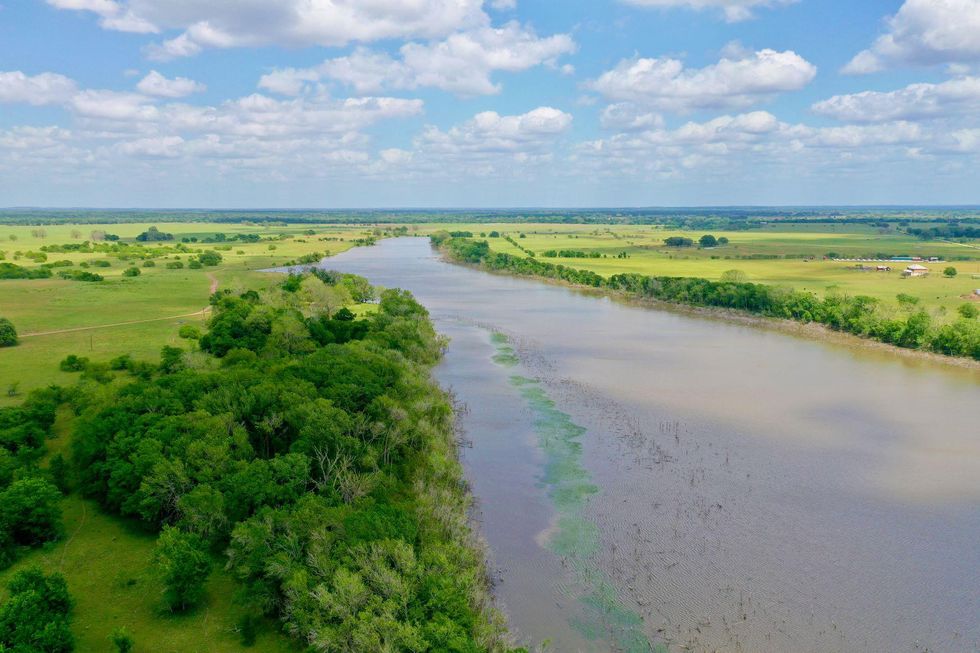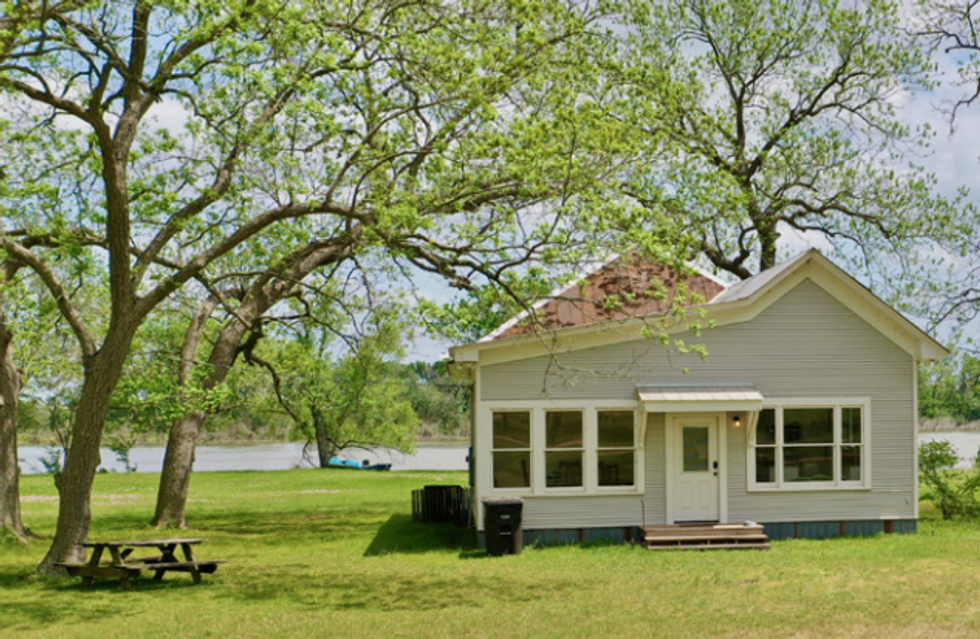 You'll have to leave city limits if you're looking for a proper ranch property like 417 Acres Shipp Lake Ranch, aptly named for its acreage. The property comes built out with three farmhouses, one of which has bedrooms and two bathrooms and two of which have two bedrooms and one bathroom. The nearly untouched property, which surrounds the 100-plus-acre Shipp Lake, has remained in the same family since the early 1900s and gives you picturesque views for the making of a dream home. In fact, the previous owners ran a water ski camp on the property.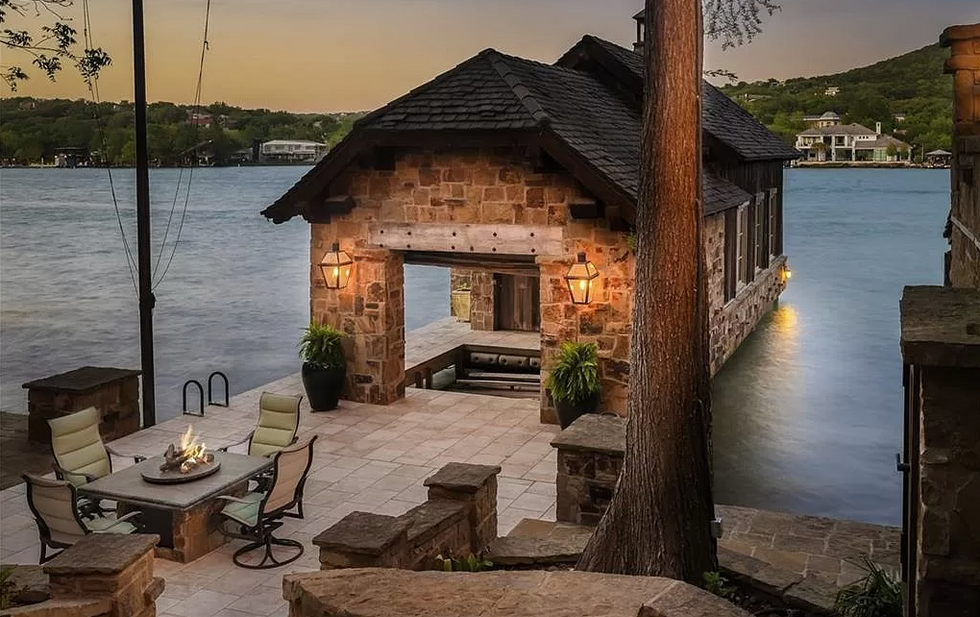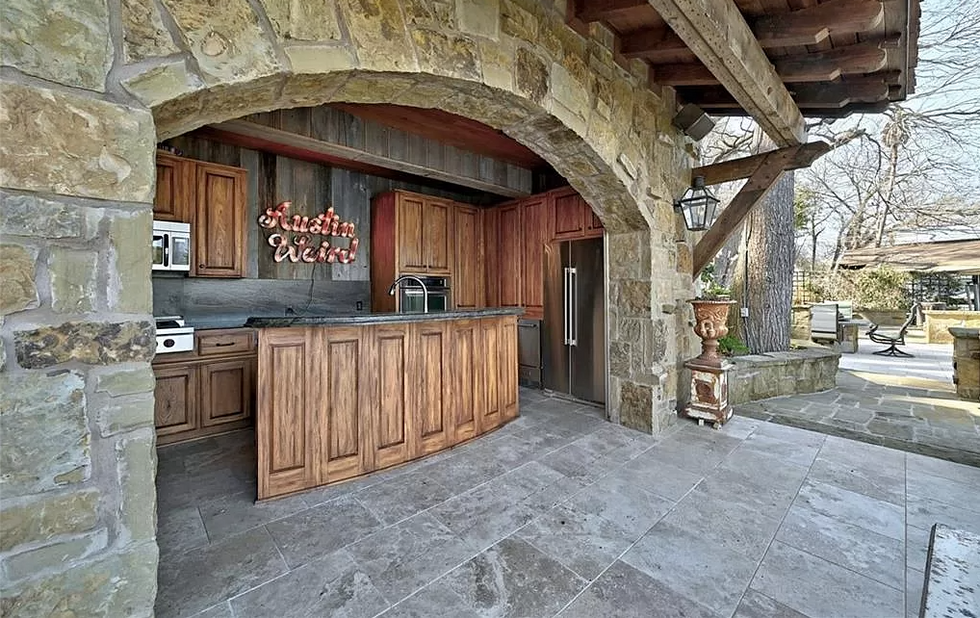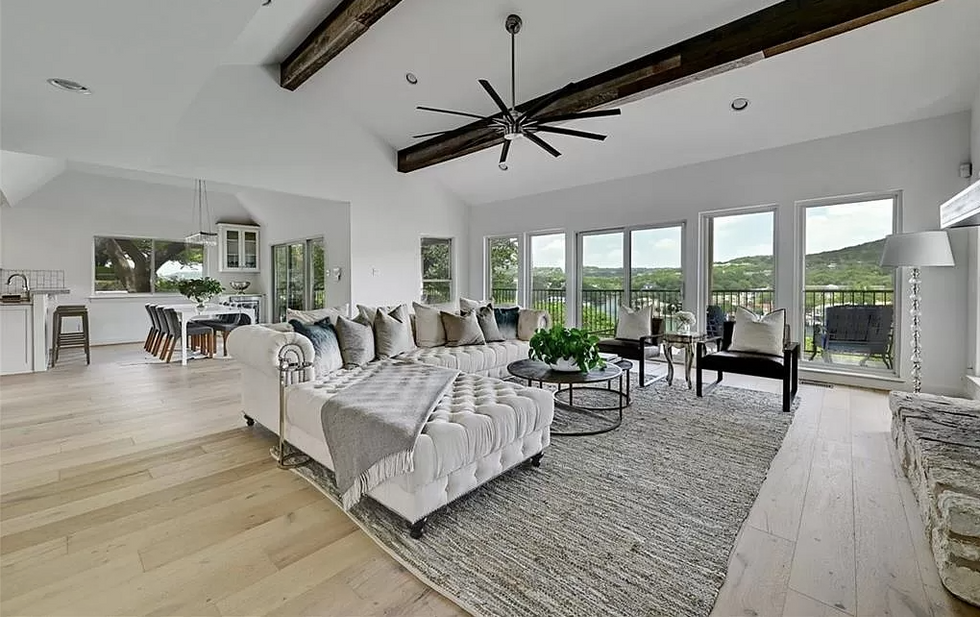 Sitting waterside on Lake Austin, this home gives you the unique opportunity to own a piece of the lush Hill Country with views of Mount Bonnell. The 2,750-square foot, three-bedroom, four-bathroom house allows you to integrate indoor and outdoor life with large windows opening to an outdoor living area. The crown jewel is the .76-acre parcel of land that tapers off to your own lakeside resort, featuring an covered outdoor kitchen, fire pit, stone boat house to store your water sports supplies and veranda sitting at the mouth of the water, perfect for an entertainer.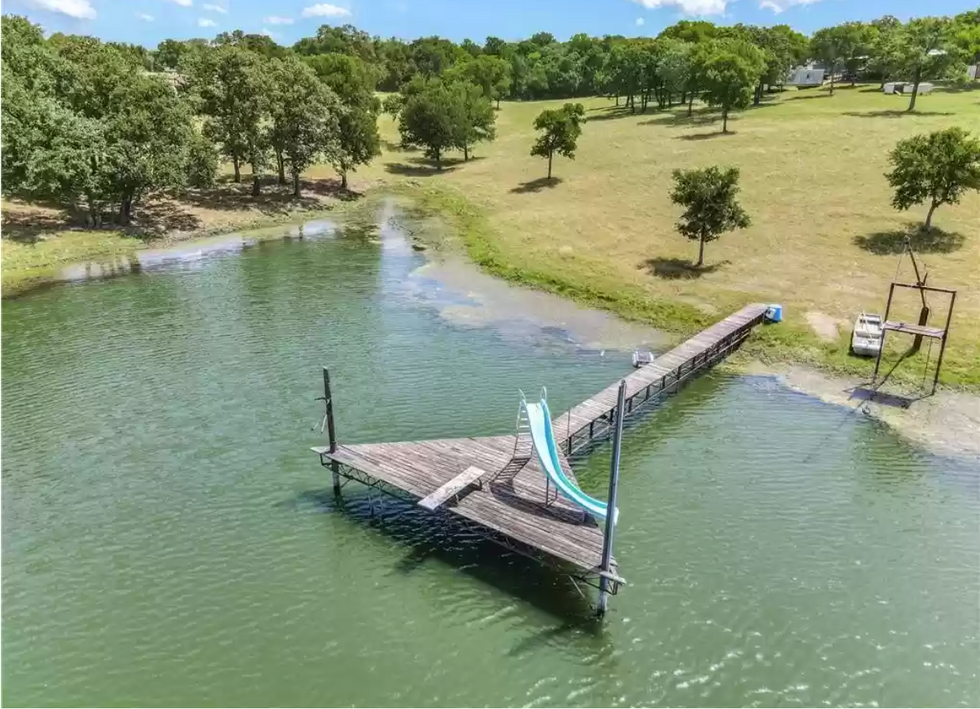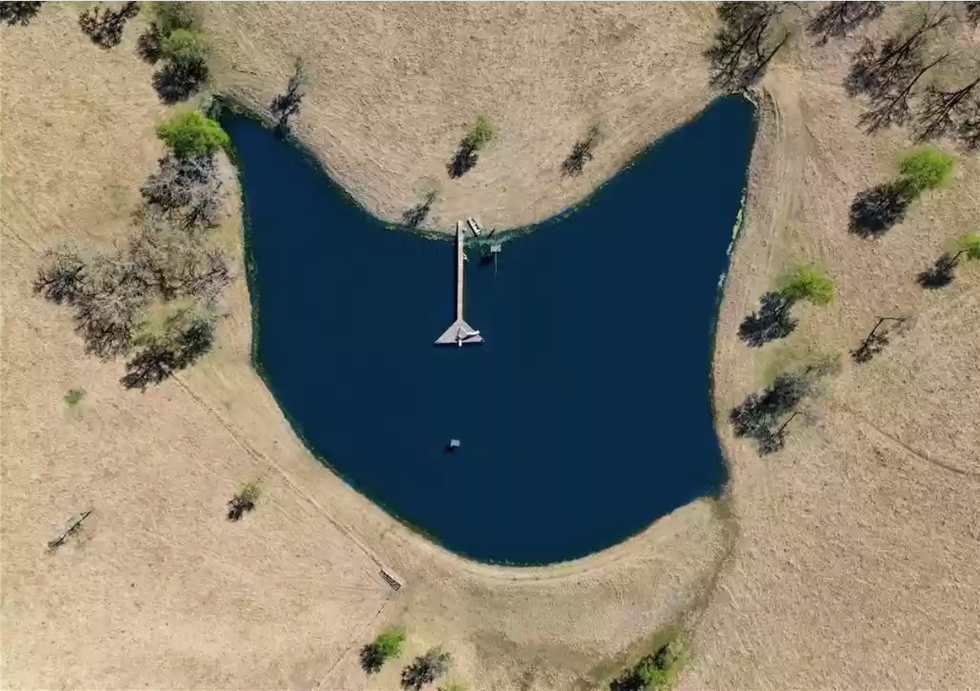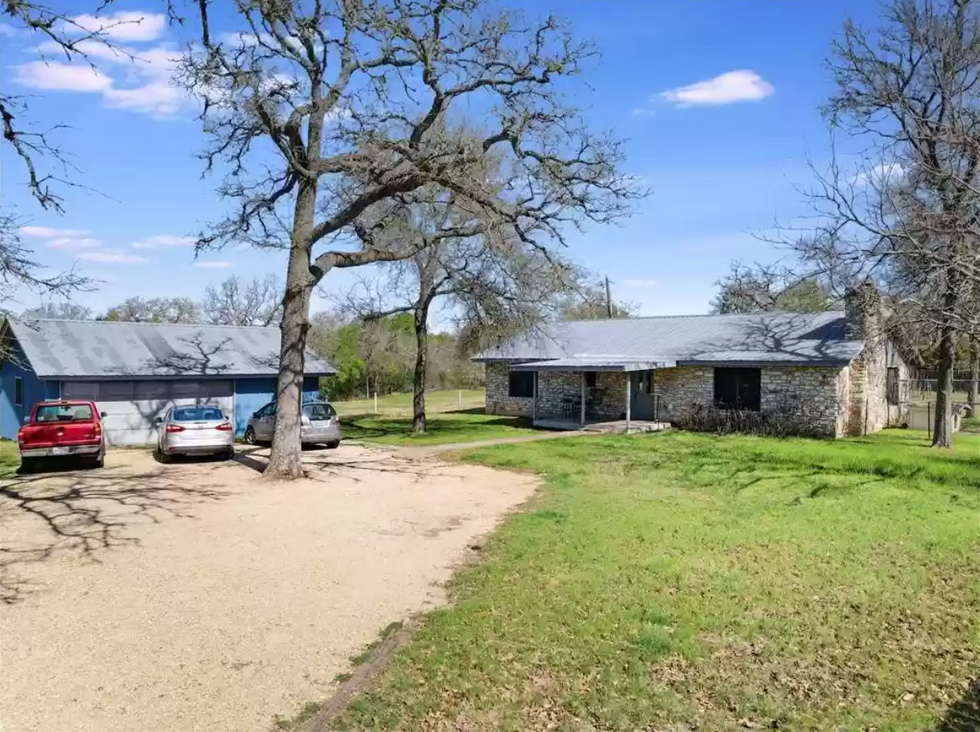 Got dreams of becoming a real Texas rancher? 7814 Brown Cemetery Rd. is the perfect place to start with 40 rolling acres of land and its very own swimming hole. Just east of Austin in Manor, the modest-on-the-outside home clocks at 4,412 square feet with five bedrooms and five-and-a-half bathrooms, but there are an additional two living structures on the property. The horseshoe-shaped pond sits in the heart of the property and comes equipped with a water slide, diving board and a fishing dock.