Get connected with our daily update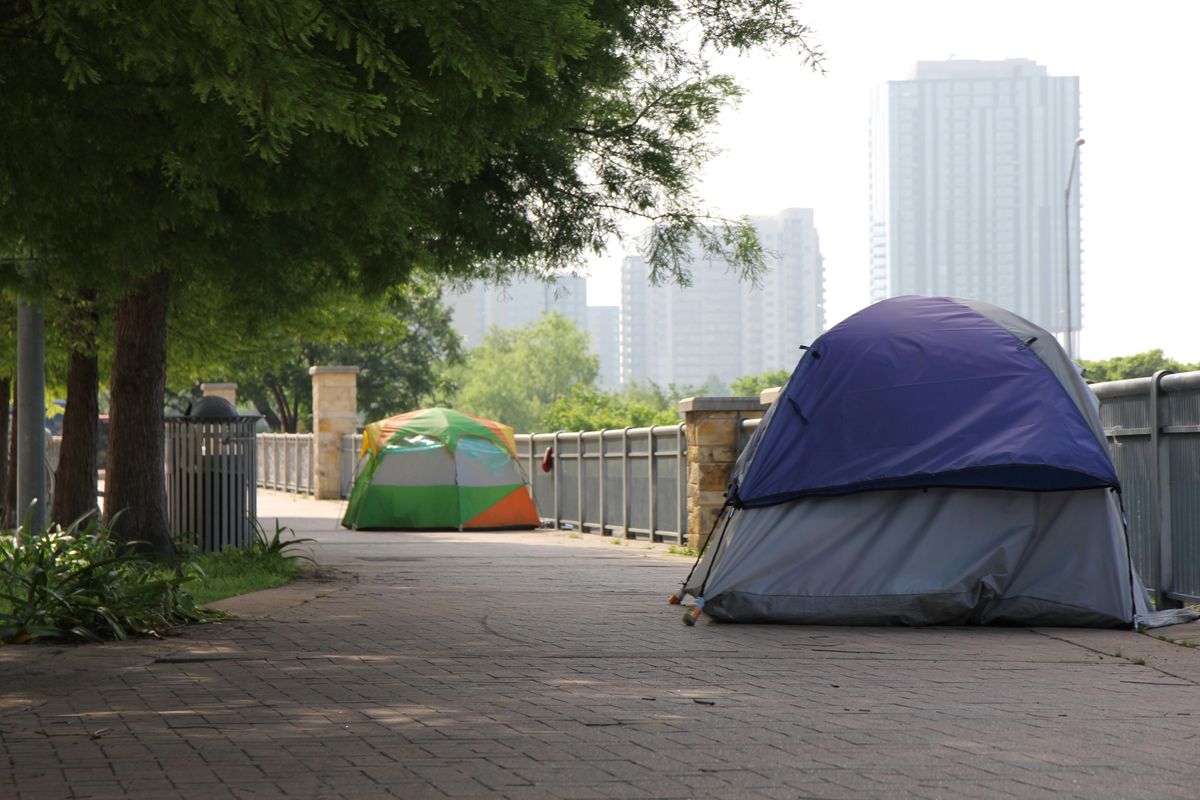 Austin voters overwhelmingly supported Prop B—a city code amendment to reinstate restrictions on public sitting, lying, camping and panhandling in certain parts of downtown, near East Austin and West Campus—during the May 1 election.
Prop B's passage raises many questions, including what enforcement will look like and where homeless residents who are camping in the designated areas will go. Austonia has answers to five of these questions below.
---
When will the ban be reinstated? 
The new ordinance will take effect on Tuesday, May 11, according to a city spokesperson. In the meantime, city staff will be evaluating options for how to best implement the new ordinance, focusing first on individuals living in camps that present higher health and safety risks.
Where will homeless campers go?
This question remains unanswered.
Richard Bryant became homeless a year and a half ago after moving to Austin for a job that fell through shortly after he started working. He's been on a waitlist for housing for more than a year; in the meantime, he camps downtown.
Prop B's passage has Bryant concerned about his future. "They didn't provide a solution for the problem," he told Austonia while attending an anti-Prop B protest Monday morning. "We don't work, so how are we going to pay for tickets? If we don't pay for tickets, they're going to throw us in jail."
Once enforcement begins, Bryant expects the downtown campers will spread out into the wooded areas nearby. "People are going to die," he said.
Austin Mayor Steve Adler, who opposed Prop B, has repeatedly stressed that Prop B does nothing to provide housing or designate camping areas for homeless residents. Instead, he fears Bryant's prediction—that homeless people will be forced into less safe, and less visible, areas—will come true. "Let's get rid of tents the right way—the only real way—by housing people and not hiding them," he wrote in an April 27 opinion piece for Austin Monthly.
The Downtown Austin Alliance, which has been active in the city's homelessness efforts, also addressed this issue: "With Prop B's passage, we must provide real solutions and not just enforcement strategies," the local nonprofit wrote in a statement Saturday. "We need to provide clarity for those experiencing homelessness on where they can go, allow for voluntary compliance before ticketing, and provide mental health services and (ensure) adequate time to establish plans and alternatives to camping."
How will the Austin Police Department enforce the new ordinance?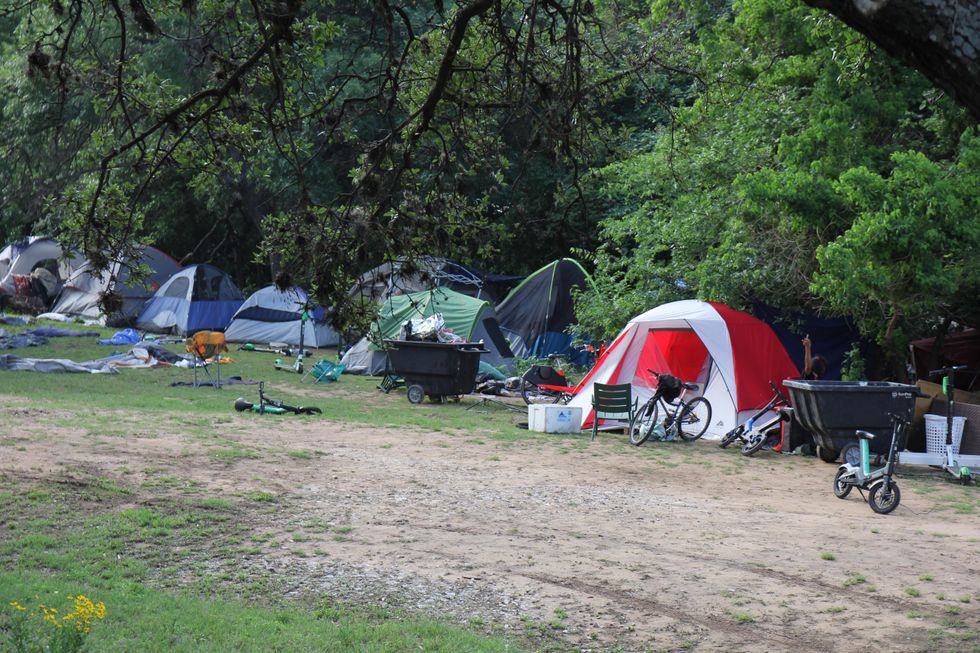 A new ordinance prohibiting camping, among other activities, in certain designated areas will take effect next week. (Laura Figi/Austonia)
APD is still developing its enforcement plan and training its officers to respond to the new ordinance, a spokesperson told Austonia.
Prop B proposed an ordinance "that would create a criminal offense and a penalty" for those sitting, lying down or sleeping outdoors in certain areas, but it did not specify what the offense would be. Before council overturned the ban in 2019, violation of it was considered a Class C misdemeanor, which carries a maximum fine of $500 and no jail time.
Such citations, homeless advocates say, do nothing to address the root causes of homelessness but, if they go unpaid, can lead to arrest warrants that can make it harder for homeless people to access housing, employment and other resources.
Is there a possibility of a court challenge? 
Although no Austin officials have suggested this so far, there are reasons to question the legality of a camping ban.
A group of homeless people in Boise, Idaho, sued their city in 2009, alleging that a local camping ban was unconstitutional because there was not adequate shelter space. A federal judge ruled in their favor, and the 9th U.S. Circuit Court of Appeals upheld the ruling. The Supreme Court declined to review the appellate decision in 2019.
Boise City Council approved a new local ordinance allowing homeless people to camp outside in February, as part of a settlement agreement that also includes $1.3 million in payments to homelessness prevention nonprofits.
The Boise case partly inspired Austin City Council's 2019 decision to overturn the local camping ban, both because the city did not have enough shelter beds and because of the possibility of a legal challenge. "Criminalizing homelessness and really upholding camping bans when there isn't enough shelter to house the population could be something that could be a violation of the citizen's rights," Texas Homeless Network President and CEO Eric Samuels told Austonia last week. "Boise went through all of this."
What is being done to connect homeless people to housing? 
The city is in the midst of several efforts to provide housing, including to homeless people living in four designated camps, which city officials have said will continue regardless of the election outcome.
In addition, the city continues to purchase motel and hotel properties to convert into housing for homeless residents, despite substantial pushback from neighboring residents and businesses.
During a recent summit on homelessness, city officials and community leaders developed a plan to address unsheltered homelessness. The main goal, which Homeless Strategy Officer Dianna Grey presented to council last month, is to house 3,000 people in the next three years at a cost of $250 million.
Local nonprofit Mobile Loaves & FIshes also announced plans last month to vastly expand Community First! Village, a 51-acre master-planned development that is home to more than 220 formerly chronically homeless residents. The two-phase expansion will add 1,400 micro homes across two pieces of land, with development to begin in summer 2022.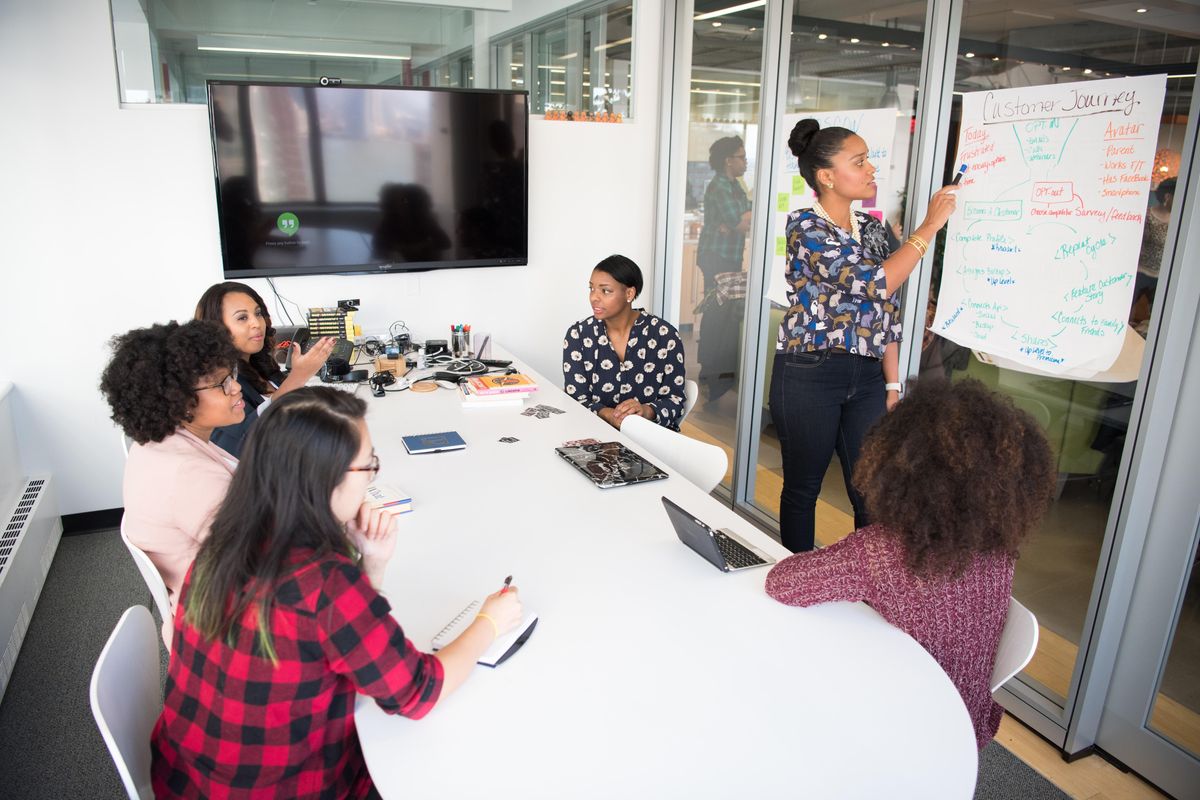 The 40-hour workweek has reigned since around the time of the Great Depression. But a new schedule gaining steam could lead some companies to throw out the practice of having employees clock in five days a week.
Promising results are coming out halfway into a six-month trial of four-day workweeks in the U.K. with 35 out of 41 companies responding to a recent survey saying they were "likely" or "very likely" to continue the reduced week after the pilot ends.
The trial, which began in June, is run by nonprofit 4 Day Week Global, think tank Autonomy, the 4 Day Week UK campaign and researchers at Cambridge University, Boston College and Oxford University. It involves 3,300 workers across 72 companies who are trying out one paid day off per week between Monday and Friday.
During the four-day week, 34% of companies reported that productivity "improved slightly" and 15% say it "improved significantly."
With the survey indicating that a four-day workweek could have some perks for companies and employees alike, will Austin join in on the trend?
On job searching tools like LinkedIn and Indeed, some jobs based in Central Texas are boasting a four-day work week. And Coltech Global, a recruiting firm based in London with a growing presence in Austin, began the four-day work week about a year ago.
Jessica Sutcliffe, a staffing consultant at Coltech, joined the company to help grow the U.S. market. She says due to the time difference between the U.S. team and the UK one, the company implemented a four-day week.
"I've found it very beneficial as it allows time to rest and complete life admin, whilst also enjoying life, travel and be able to come back to work rested/fulfilled outside of work, which ultimately helps focus inside of those core work hours," Sutcliffe said via email.
In an Instagram post, Coltech said that not only are employees feeling the benefits of being more refreshed in the mornings, having reduced illness and a less stressed atmosphere, but it's also improving their carbon footprint since there's less time spent traveling to the office and using energy.
Niki Jorgensen, director of service operations at human resources service provider Insperity, noted similar factors driving companies to make the change to a reduced work week.
"The most significant benefit for a company to adopt the four-day workweek is the improvement of employee morale," Jorgensen told Austonia via email. "Over the past two years, numerous studies have shown employees think a four-day workweek reduces stress and burnout. With reduced stress and burnout comes improved employee engagement."
And while Austin is already drawing in plenty of workers who are in their early careers, a four-day week may help companies stand out to that bracket's top talent even more.
"Companies can leverage this to make their company more appealing, especially to younger generations who strongly consider factors outside of compensation when choosing employment," Jorgensen said.
She went on to offer a few tips for making a smooth transition to a four-day week like setting expectations and staggering coverage so that it's still possible to see clients five days a week. Also, employers should be flexible. She says some employees may not be able to get 40 hours of work done in a shorter week due to responsibilities like childcare, so employers should consider how they can still accomplish their duties.
Before ditching the 40-hour workweek though, it can help to take a temperature check to see if an extra day off is the right fit for the workplace.
"Do not implement a flexible schedule such as the four-day workweek if business owners and managers cannot commit to the level of trust and flexibility needed to ensure the schedule's success," Jorgensen said.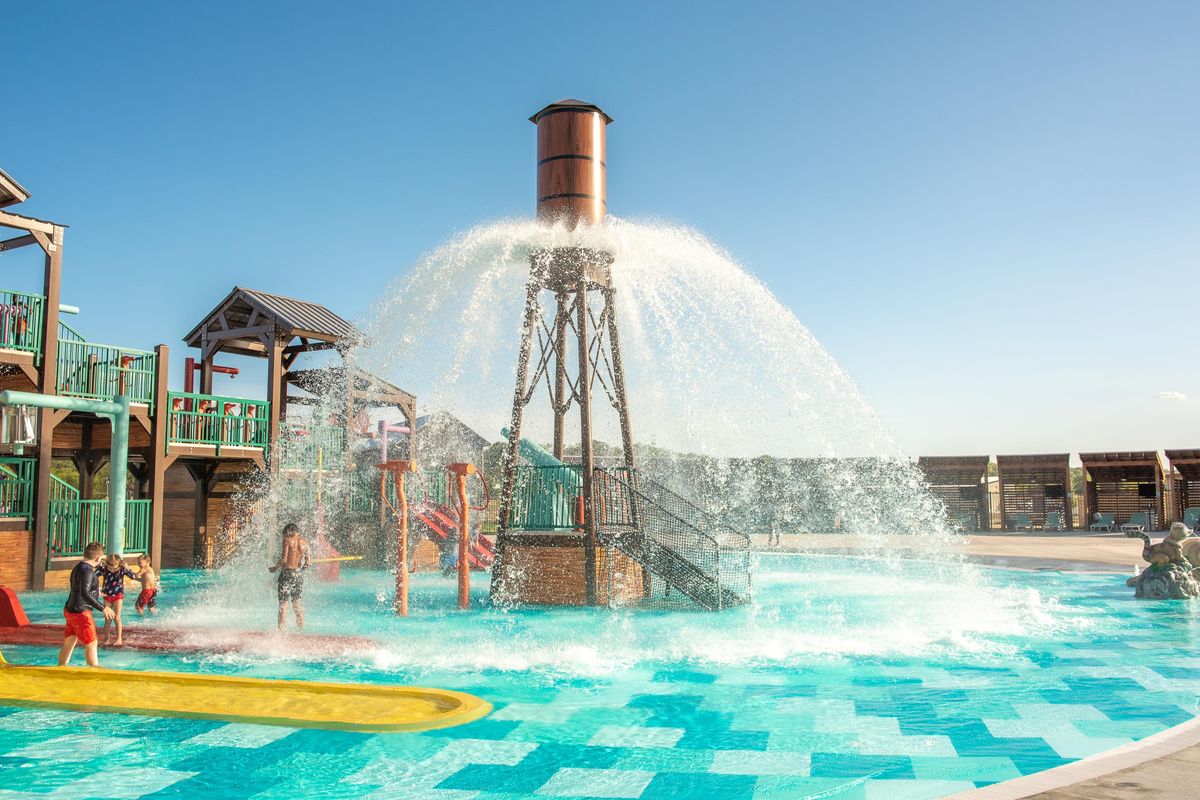 Camp Fimfo Waco
Camp Fimfo Waco, a brand new camping resort, is kicking off football and fall camping season in style! With top-notch amenities, premium accommodations, and 10 weekends of fall fun, there's no better place to have a fall camping getaway, especially if you're a Baylor football fan!
Fall promises to be a one-of-a-kind camping experience. From Sept. 16 to Nov. 24, weekends will be packed with fall-themed activities, including special Halloween weekends in October. Campers can enjoy activities like fall crafts, campground trick-or-treating, costume contests, site decorating, outdoor movie nights, and more!