Get connected with our daily update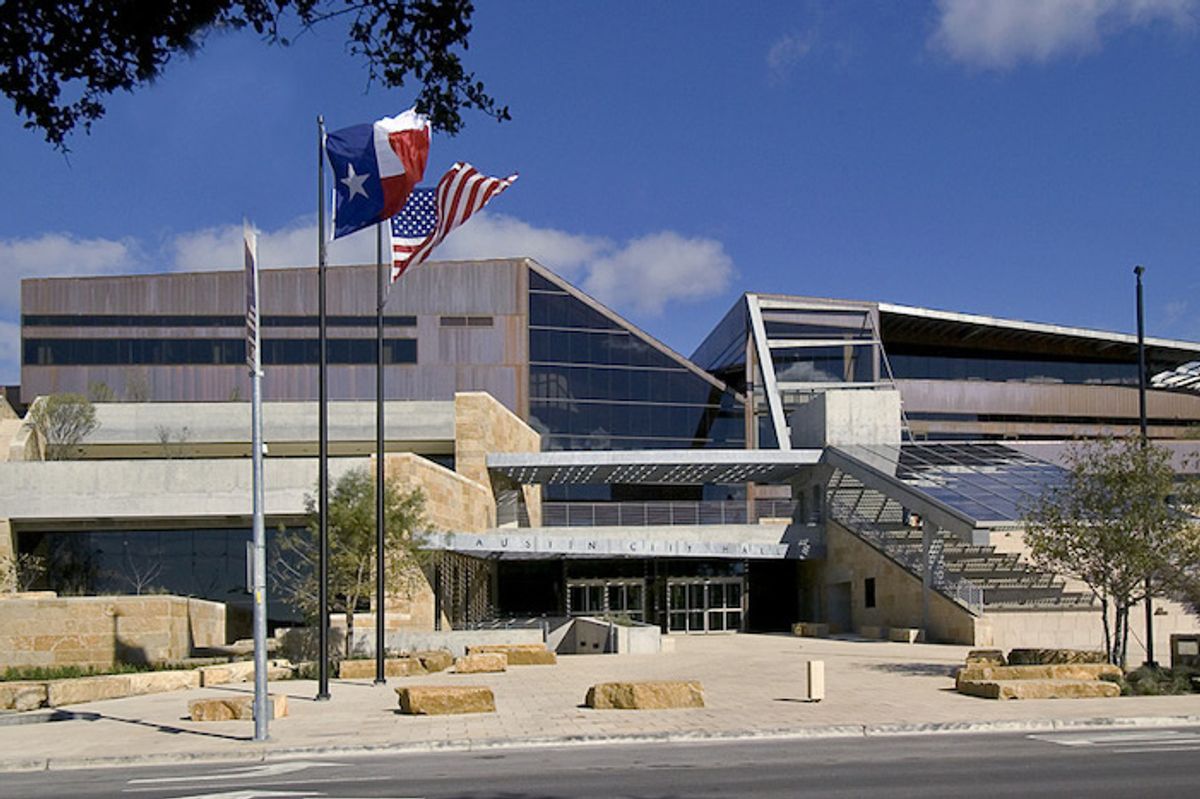 (Ken Martin / The Austin Bulldog)
Austin voters will find five propositions on the May 1 ballot that stem from a citizen-led petition organized by Austinites for Progressive Reform, a political action committee. The quintet is intended to increase voter turnout, according to the group, and includes four mostly uncontroversial proposals. Proposition F, however, prompted swift pushback from an odd bedfellows coalition that includes local unions, business interests and most council members. The proposal? To change the city of Austin's government from a strong-manager system to a strong-mayor one.
---
Austin currently operates like a business, according to Terrell Blodgett, a professor emeritus at the LBJ School of Public Affairs and a proponent of the current system. An elected board of directors, the City Council, is led by a chairperson, the mayor, who works together to set policies. The city manager, whom they appoint, functions like a CEO, implementing those policies and managing staff. Under a strong-mayor system, the city manager position would be eliminated and replaced by the mayor, who would not vote on items brought to council but could veto legislation approved by its members.
APR and Prop F supporters say the switch would empower voters, correct the Jim Crow-era origins of the city's strong-manager system and better position the city to address critical issues such as policing and homelessness. Opponents argue that a strong mayor would wield too much power, erode the gains of the 10-1 system and minimize the role of council.
Strong mayor, strong policy
Nelson Linder, APR co-chair and NAACP president, sees the five propositions as working in tandem to empower voters at a moment when voter suppression efforts are resurgent in Texas and around the country. "If we're going to be democratic, then let the voters decide (who runs this city)," he told Austonia.
In addition to possibly driving up turnout, Linder believes a strong-mayor system will be better suited to address the city's intractable issues. Opponents worry that a strong mayor will emerge as a "semi-dictator," but he thinks the role's increased authority will enable sweeping policy change and encourage consensus-building on council so as to preempt a veto. "I don't have any fear about somebody being out of control," he said, but rather city leadership not doing enough and then pointing fingers.
With the rapid changes happening in our city, we must choose to claim political power now. If we don't, the power structure will be more entrenched by those who oppose progress. We need a strong mayor, we need a strong council. We don't need an unelected city manager.
— keithkreeger (@keithkreeger) April 13, 2021
APR also stresses the Jim Crow-era origins of the city's strong-manager system, which was the result of a 1924 campaign led by Monroe Shipe, who developed Hyde Park as a whites-only neighborhood. This switch to a council-manager form of government reduced the influence of Black, Latino and low-income white Austinites "by building a wall between the voters and decision-makers," according to the PAC's website. Opponents say this is disingenuous, but Linder pushes back. "The origins of the council-management form of government, even today, are anti-democratic," he said.
If it ain't broke…
Jesús Garza, co-chair of the anti-Prop F organization Austin for All People and former city manager, believes a strong-manager system encourages collaboration. Under a strong mayor, council members may not bring up policy ideas that the mayor disagrees with for fear that they will be a non-starter and city management staff may refrain from making recommendations that are politically unpopular, but necessary, like an airport expansion, for the same reasons.

Garza disputes APR's claims that a strong mayor will increase accountability to voters. Under a strong-manager system, the city manager reports directly to council. If voters approve Prop F, a strong mayor could slow-roll the implementation of or veto policy approved by council members, who would have little recourse. "For me, that's lack of accountability," he said.
Selena Xie, president of the Austin EMS Association, participated in APR's steering committee efforts because she supports ranked-choice voting and a public campaign finance program. But she opposes Prop F, fearing it will make a gatekeeper of the mayor and flood future mayoral races with so much money that unions like hers will be priced out. "It's just scary for everybody," she said.
David Foster, Texas Director of Clean Water Action, worries that the city could elect a strong mayor in the future who opposes environmental protections and walks them back once in office. "This is our constitution," he said. "So this isn't something that we should only be thinking about in terms of what happens in 2022 or 2024. We need to think about 2032 and 2042."
The following organizations agree a Strong Mayor form of government is NOT right for Austin. Make your voice heard and join us in voting NO on Prop F.
Early voting begins Monday, April 19, and ends Tuesday, April 27. The last day to vote is Election Day on Saturday, May 1. pic.twitter.com/jhKDtYW5wl
— Austin for All People (@Austin4AllPpl) April 14, 2021
In addition to labor and environmental organizations, A4AP has recruited a diverse mix of Prop F opponents who rarely find themselves on the same side of political issues, including eight council members, local CEOs, the Austin Chamber, Austin Young Republicans, Liberal Austin Democrats, the Real Estate Council of Austin and criminal justice reform advocates. Garza sees this is a testament to the efficacy of a strong-manager system: "You can't argue with the success that Austin has had under this system."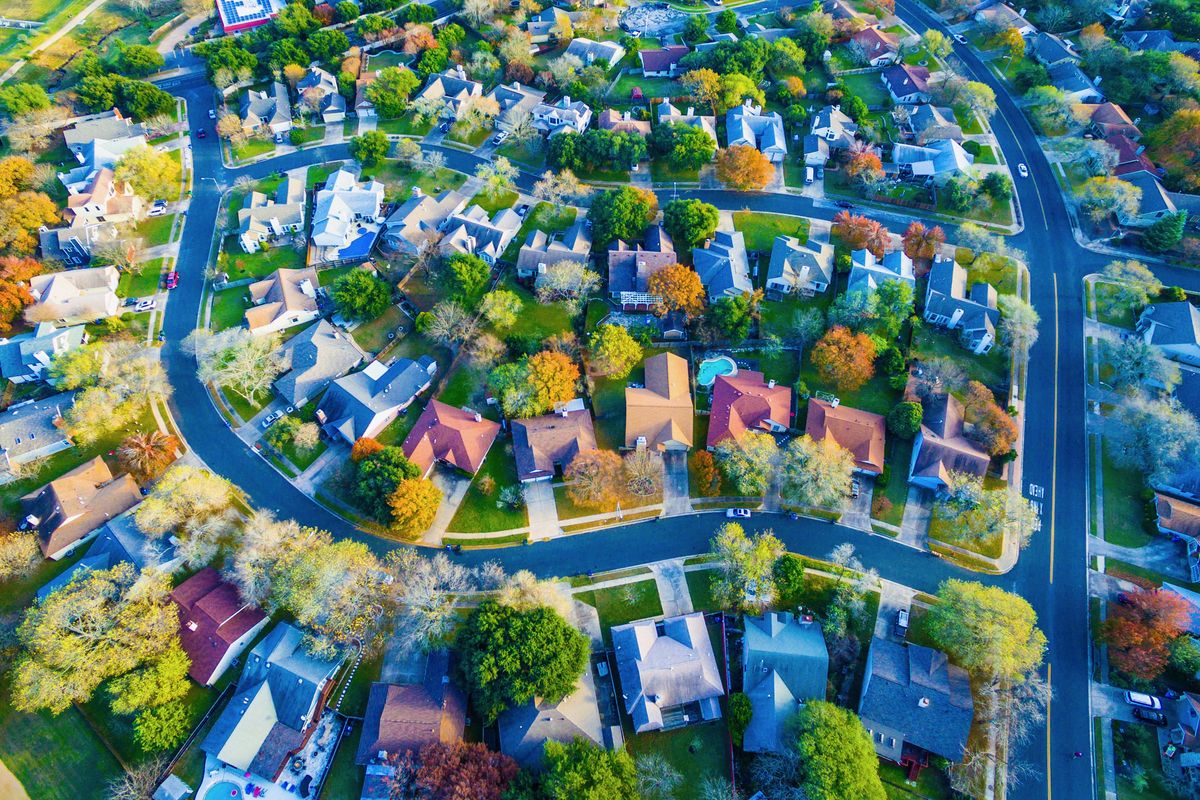 Shutterstock
So you want to buy a house?

To anyone trying to get on the "housing ladder," it's been a discouraging couple of years as prices skyrocketed in a market crowded with buyers bidding against each other for just about any available home.

Things may be calming down, with the Austin Board of REALTORS reporting fewer sales and more available homes this summer.

Mortgage rates have more than doubled in the last year, from around 3% to well over 6% on a 30-year fixed rate loan, getting even more of a bump this week after the Federal Reserve raised bank rates on Wednesday.

So how affordable are homes right now? That, of course, depends on what you want and how much you're able or willing to pay, but here are some rough estimates of what a typical buyer would pay to buy a $650,000 home, which would be considered "mid-price" in today's market.

Mortgage banker Chris Holland (NMLS 211033) of Austin's Sente Mortgage ran some numbers for Austonia to illustrate a typical purchase.


Holland says that while the 30-year fixed rate mortgage is often mentioned in the media, the most popular loan that he's seeing now is a 7/1 adjustable rate mortgage, which has a fixed rate for 7 years and then adjusts every year based on market rates, with a limit on how much it can increase each year. The interest is amortized over a 30-year period. Adjustable Rate Mortgages (ARMs) offer lower rates than fixed rate loans.

Here are the numbers, which are examples. In practice, exact numbers vary with a buyer's credit rating and overall financial situation, and with the rate, which can move up or down at any time.
$650,000 home purchase price
7/1 ARM at 5.875%
5% down payment, equals $32,500
95% financed, equals $617,500
$4,990 payment, including principle and interest (P&I), insurance, and property tax
Typically, a borrower's debt to income ratio needs to be at or below 45%. So for this mortgage, a borrower, or borrowers, would need income of roughly $11,100/month, or $133,200/year. That number could be higher, depending on the buyer's outstanding credit balances on things like credit cards and car loans.
Not included are closing costs, moving costs, maintenance, and any changes a new buyer might want to make to the home.

Holland says he's had a lot of clients approved for loans who were house hunting but have put that on hold, hoping prices come down.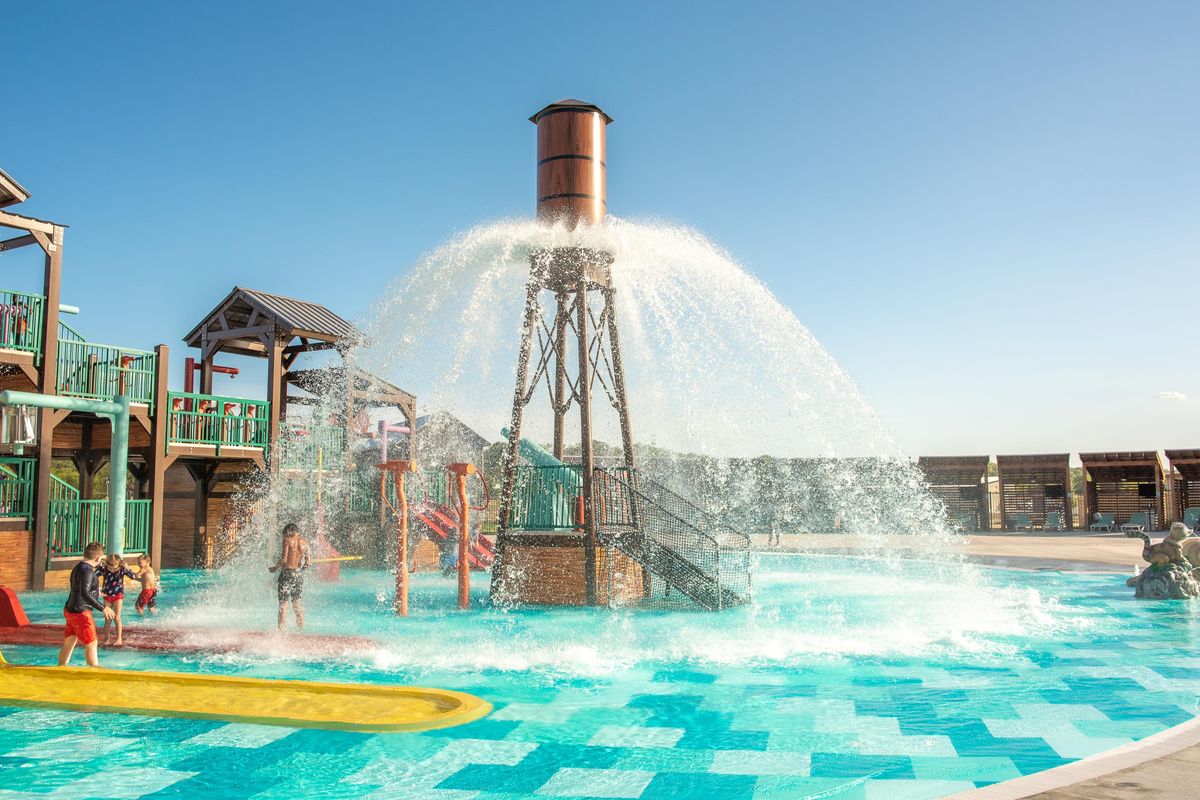 Camp Fimfo Waco
Camp Fimfo Waco, a brand new camping resort, is kicking off football and fall camping season in style! With top-notch amenities, premium accommodations, and 10 weekends of fall fun, there's no better place to have a fall camping getaway, especially if you're a Baylor football fan!
Fall promises to be a one-of-a-kind camping experience. From Sept. 16 to Nov. 24, weekends will be packed with fall-themed activities, including special Halloween weekends in October. Campers can enjoy activities like fall crafts, campground trick-or-treating, costume contests, site decorating, outdoor movie nights, and more!