Get connected with our daily update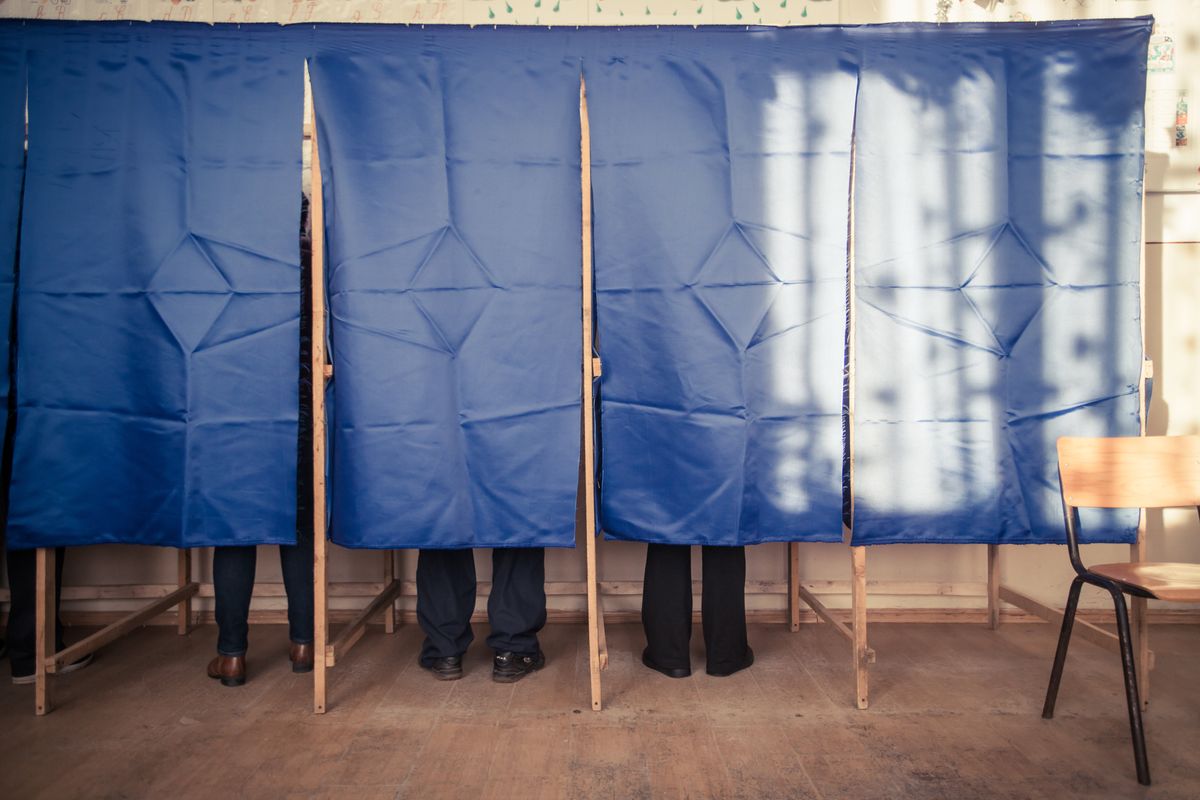 In addition to voting for president, members of Congress and Austin City Council this Nov. 3., local voters will find two propositions at the bottom of their ballot with both addressing mobility issues in the city of Austin.
---
Proposition A gives voters the chance to approve a permanent 8.75-cent increase to the city's property tax rate to help pay for Project Connect, a proposed $7.1 billion, 15-year overhaul of Austin's transit system, and maintain it. Austin City Council voted unanimously last month to put the issue on the ballot.
The ballot language is below:
Approving the ad valorem tax rate of $0.5335 per $100 valuation in the City of Austin for the current year, a rate that is $0.0875 higher per $100 valuation than the voter-approval tax rate of the City of Austin, for the purpose of providing funds for a citywide traffic-easing rapid transit system known as Project Connect, to address traffic congestion, expand service for essential workers, reduce climate change emissions, decrease traffic fatalities, create jobs, and provide access to schools, health care, jobs and the airport; to include neighborhood supportive affordable housing investments along transit corridors and a fixed rail and bus rapid transit system, including associated road, sidewalk, bike, and street lighting improvements, park and ride hubs, on-demand neighborhood circulator shuttles, and improved access for seniors and persons with disabilities; to be operated by the Capital Metropolitan Transportation Authority, expending its funds to build, operate and maintain the fixed rail and bus rapid transit system; the additional revenue raised by the tax rate is to be dedicated by the City to an independent board to oversee and finance the acquisition, construction, equipping, and operations and maintenance of the rapid transit system by providing funds for loans and grants to develop or expand transportation within the City, and to finance the transit-supportive anti-displacement strategies related to Project Connect. Last year, the ad valorem tax rate in the City of Austin was $0.4431 per $100 valuation.
If this proposition is approved, Project Connect will add two new light rail lines, including one with service to the airport; an underground downtown tunnel; and an expanded bus service. Around 55% of the cost, or $3.85 billion, will come from local taxpayer dollars. Capital Metro, the city's transit agency, says it will ask the federal government to cover the remainder of the costs.
Project Connect massive underground rail tunnelwww.youtube.com
The proposed tax rate would increase the median homeowner's city of Austin property tax bill by about 20% and the overall tax bill—which includes payments to other local taxing entities—by 4%. For the median homeowner, that means a $317 increase in his or her tax bill this year.

Assuming the city's property tax rate remains the same and the median home value increases 5% each year for the next 15 years, the Project Connect tax rate increase would lead to an overall increase of $6,840 between now and 2035. Assuming those same constraints, the total tax bill for the median homeowner would amount to $173,670.92 over that same period.
Project Connect is supported by all members of City Council as well as a large coalition of elected representatives at the state level, business leaders and community organizations. You can find a list of supporters on the Transit Now website, which is paid for by the Mobility for All political action committee, which supports the proposition.
Two new organizations—the Our Mobility Our Future PAC and Voices of Austin—have been vocal opponents of Project Connect, which they say is too expensive and depends on unsecured federal funding commitments.
"Austinites need to know that this isn't a bond election," Voices of Austin Executive Director said in a statement. "You can pay off a bond. This election is about a permanent tax hike."
Further down the ballot, Proposition B gives voters the chance to approve a $460 million active mobility bond, with funding going toward sidewalks, urban trails, bikeways and Vision Zero, a campaign to eliminate traffic fatalities and serious injuries. If approved, this proposition would require a 2-cent increase to the city's property tax rate, which will be phased in between FY 2021-22 and FY 2025-26. Austin City Council voted 9-1 to include the issue in the election, with Council Member Jimmy Flannigan opposing and Council Member Allison Alter abstaining.
The ballot language is below:
The issuance of $460,000,000 in tax supported general obligation bonds and notes for planning, constructing, reconstructing, and improving sidewalks, urban trails, bikeways, bridges, roads, streets, intersections, and related utility and drainage infrastructure for the roads and streets; improving traffic signal synchronization and communications and control systems and acquiring and installing traffic signals and related technology to implement traffic safety and traffic fatality reduction strategies; and acquiring land and interests in land and property necessary to do so; and the levy of a tax sufficient to pay for the bonds and notes.
If this proposition is approved—and assuming the current tax rate remains unchanged and the media home value remains $362,631—the median homeowner would see a $72.91 increase in their annual tax bill in 2026.
Austin Outside, a coalition of nonprofits and businesses, pushed for Proposition B, including organizing a petition with more than 3,200 signatures in support. Council Member Paige Ellis was the chief proponent of the proposition. "This will create a better environment, fight climate change and bring us closer to the city we dream of, that we want to play in," she said last month.
Some council members, including Flannigan and Ann Kitchen, raised concerns about how quickly the proposition came together.
"I'm pretty uncomfortable with it," Flannigan said ahead of the vote. "Furthermore, for me, it shines a light on how great Project Connect is. The two years of work, the broad city-wide effort, the multiple town halls in every district, the fact that we're using a tax rate election which is, like I've said, the most fiscally responsible way to build major infrastructure because it doesn't just build it, it ensures its long-term maintenance. Bonds don't do that. Bonds let you build it and then you've got to hope that you've got money later to maintain it."
More on the election: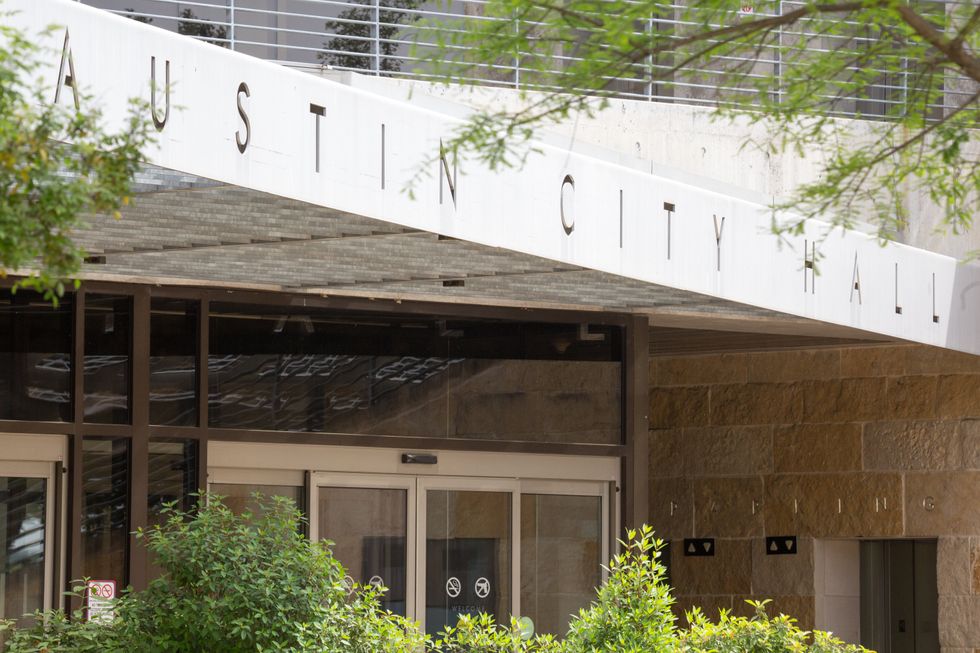 Meet the candidates: seven upcoming Austin City Council forums to put in your calendar
Help us find our editor!
Austonia, a for-profit Austin digital media company, is looking for the right person for a new position as newsletter editor.
Are you an innovator who wants to work exclusively in digital media and push the boundaries? Do you have 3+ years in digital, broadcast, print or agency work? This could be the opportunity for you.
In two years we've created a place in the Austin media landscape, and we're looking for people who can move us toward the front.
AM email newsletter, 22,500+ daily subscribers
Austonia.com, reaching 250,000+ users/month
Social media, 50,000+ followers
Success in this role is based on skills: an excellent writer, editor, visual communicator and storyteller who builds compelling stories with digital and classic elements, who can recruit and mentor contributors in doing the same.
Austin is the most interesting city in the world, and we want to cover it that way. The people, issues, opportunities, challenges, companies and cultures that make Austin dynamic and successful.
Compensation depends on experience. Benefits include PTO and employee Blue Cross Blue Shield "Silver" health coverage, with 100% of the monthly premium paid by the company.
This is a hybrid, mostly remote position. Must live in Austin.
The position reports to Austonia's CEO.
To apply, follow this link to become a candidate immediately:
https://hu9c8d8pxw6.typeform.com/to/JMkTWPwG
Or send your contact info and a link to your LinkedIn profile to hr@austonia.com.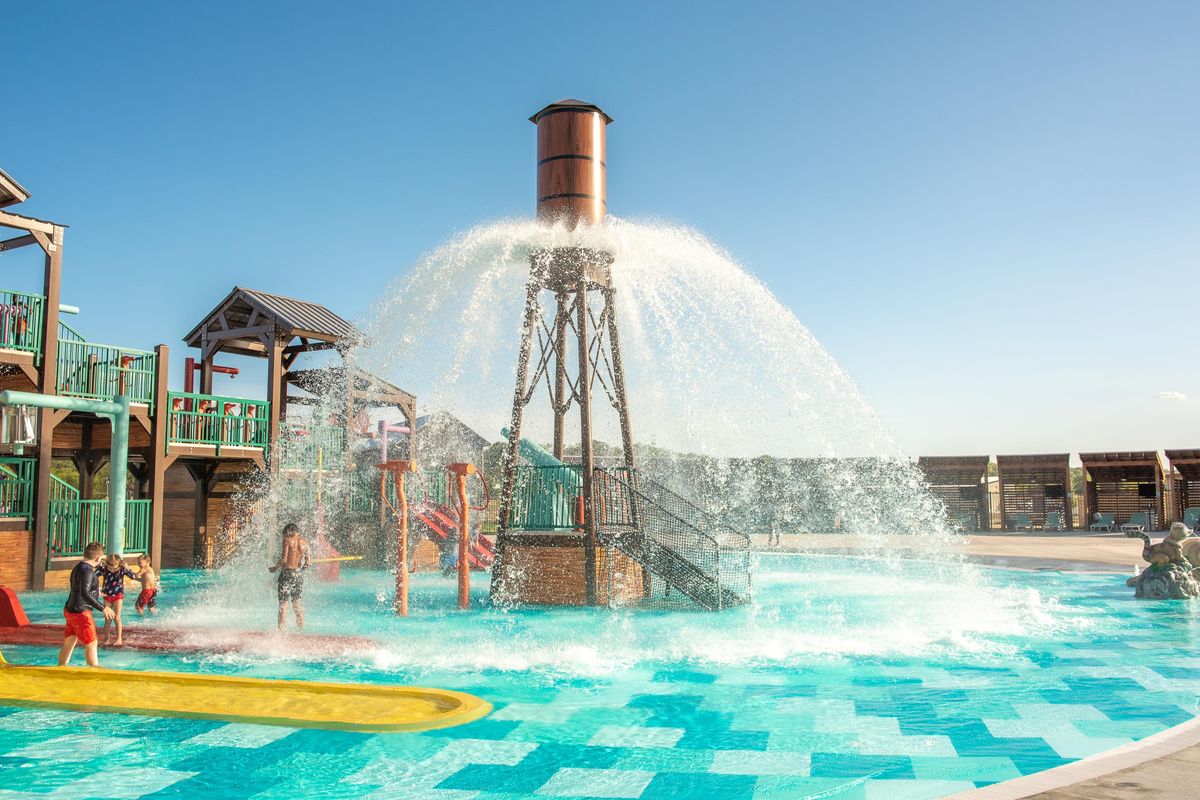 Camp Fimfo Waco
Camp Fimfo Waco, a brand new camping resort, is kicking off football and fall camping season in style! With top-notch amenities, premium accommodations, and 10 weekends of fall fun, there's no better place to have a fall camping getaway, especially if you're a Baylor football fan!
Fall promises to be a one-of-a-kind camping experience. From Sept. 16 to Nov. 24, weekends will be packed with fall-themed activities, including special Halloween weekends in October. Campers can enjoy activities like fall crafts, campground trick-or-treating, costume contests, site decorating, outdoor movie nights, and more!