Get connected with our daily update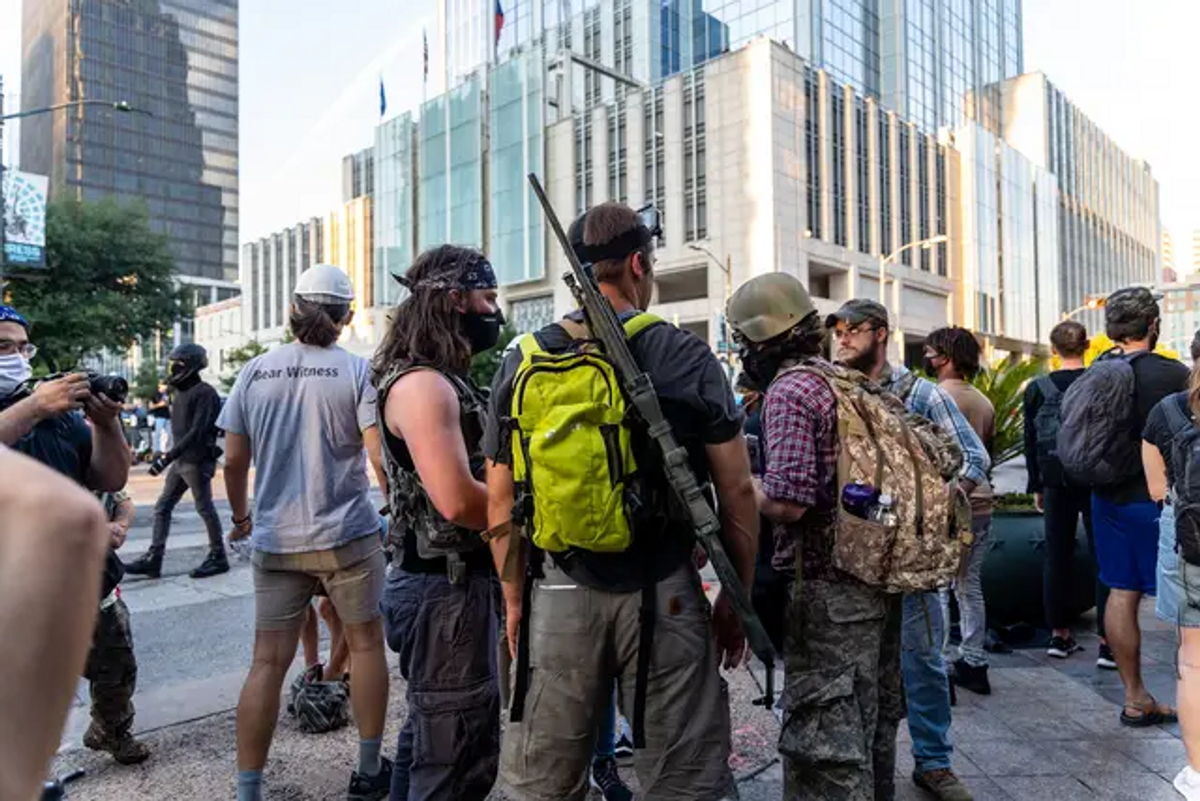 (Jordan Vonderhaar/ Texas Tribune)
Austin police and city leaders say they are preparing for November protests as the city steels itself for an election that has wrought tension at the highest levels of national government.
---
The election, which President Donald Trump has warned will be "rigged" and said the outcome may not be clear for "months," comes after a summer marked by near-daily demonstrations, both in downtown Austin and across the nation, over civil rights and police brutality.
Nearly two dozen people were hospitalized in late May after clashes with Austin police, whose use of bean bag rounds during protests resulted in sweeping changes ordered by the Austin City Council and a ban on the use of less-lethal weapons against demonstrators.
In July, demonstrator Garrett Foster was shot by a man who said he was unconnected to protests but driving for Uber in the area when his car was attacked by protesters. Daniel Perry, an active duty sergeant with the U.S. Army in Killeen, said he shot Foster in self defense. Charges have not been filed.
A tense memorial for him brought clashes between those who thought Perry was there to cause trouble, and those who believed Foster threatened him—with both sides heavily armed, including armed members of the Proud Boys militia, an extremist right-wing group that has made national headlines recently.
Police said this week that they are getting ready for the protests but declined to specify what their plans will include. An emailed statement suggested that officials are planning for potential unrest beyond the peaceful atmosphere seen in the majority of protests through the last several months.
"The Austin Police Department will plan and prepare for any large protest or civil unrest events related to the upcoming elections," said police spokesperson Tara Long, in a statement emailed to Austonia. "The goal of such preparations is to ensure the safety of the community, while protecting the rights of people to peacefully exercise their First Amendment Rights."
Demonstrations a way of life in Austin
In 2016, on the day after the November election between Trump and Democratic opponent Hillary Clinton, demonstrators marched in Austin to protest the fact that Trump had won the election in spite of the fact that Clinton had won the popular vote.
On the day after Trump's January 2017 inauguration, tens of thousands descended on downtown Austin to show solidarity during the Women's March on Washington.
"Austin has a storied history of large-scale peaceful protests when election results have offended our community's sensibilities," said City Council Member Jimmy Flannigan, chairman of the Council's Committee on Public Safety.
Home to the state Capitol, Austin has played host to countless demonstrations throughout the years.
Local and statewide groups have demonstrated on myriad issues including immigration laws, gun control, or demanded higher pay for teachers or the legalization of marijuana or the protection of a woman's right to choose abortion.
"As a state capital city, we are always prepared and continuously improving our process for peaceful protest," Flannigan said.
Flannigan said he doesn't anticipate any voting issues on Election Day that might cause clashes at the polls, saying that elections in Williamson and Travis counties, parts of both of which fall within his district, have worked hard to accommodate voters with little incident.
Even with the recent national tensions over masks and potentially thousands of partisan poll watchers at voting sites, he and others said they don't anticipate clashes on a local level over those issues.
"Austin has a long history of safe and fair elections, and I have no doubt that Austinites of all political perspectives are eager to vote and will do so responsibly and safely, wearing their masks and taking the necessary precautions," Flannigan said.
He and others noted, however, that the potential for unrest after the election is fairly high—given the likelihood that the presidential election may not be over on Election Night.
The appetite for protest in Austin certainly hasn't abated in recent weeks, with groups from all parts of the political spectrum planning protests over voting sites, masks and other issues.
PROTESTS MUST HAPPEN NOW. Gov Abbott reduces drop boxes to one per county. Harris County has 4.2 million people. VO… https://t.co/LKm3iOgYjc

— Helen Armstrong (@Helen Armstrong) 1602040887.0
Austin City Council Member Greg Casar, one of the council's loudest voices for police reform in the wake of the protests, called on Austinites to "continue to raise our voices, exercise our rights, and keep holding officials accountable" after votes are cast.

"APD, by their own admission, needlessly harmed peaceful protesters this summer, including hurting medics and nearly killing two teenagers, and the entire City Council has made it clear that this is not acceptable," Casar said in a statement to Austonia. "We remain committed to protecting all people's First Amendment rights, and we remain committed to safety for our city employees as well as everyday residents. I will continue to fight for policies that protect Austinites' health, safety, and right to protest, no matter the election results."
Asked whether downtown businesses were taking any actions in anticipation of rowdy protests, the Downtown Austin Alliance released a statement that did not detail any plans but supported the notion of civic engagement—noting that demonstrations on the Capitol steps and along Congress Avenue are a way of life in Austin and "a foundation of our democracy."
"For the past several months, there have been peaceful protests and demonstrations almost every day downtown," the statement said. "As stewards of downtown, we remain focused on ensuring that downtown is a vibrant and welcoming place for all who want to engage civically."
Want to read more stories like this one? Start every day with a quick look at what's happening in Austin. Sign up for Austonia.com's free daily morning email.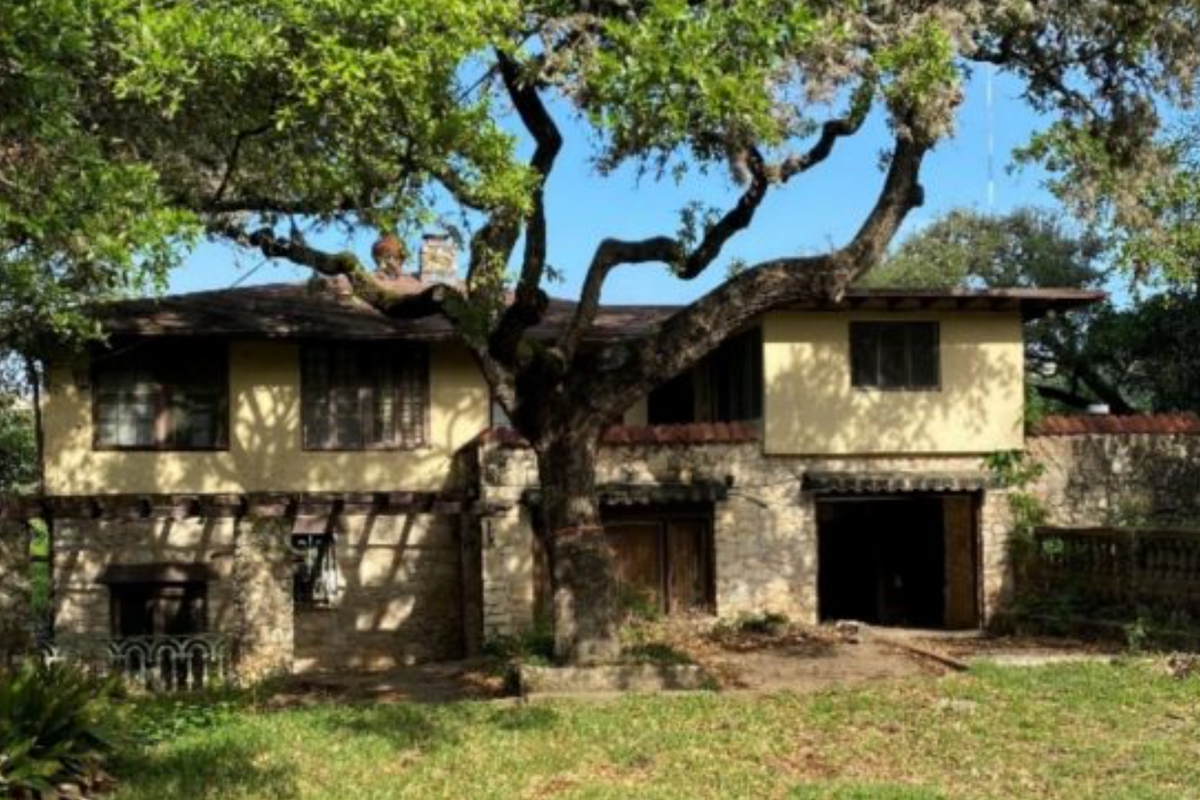 Austin Monitor
By Jonathan Lee
The Planning Commission was split Tuesday on whether to help save an eclectic lakefront estate from demolition by zoning it historic amid concerns over tax breaks and the likelihood that a previous owner participated in segregation as a business owner.
The property in question, known as the Delisle House, is located at 2002 Scenic Drive in Tarrytown. The main house, with Spanish and Modern influences, was built in 1923 by Raymond Delisle, an optician. A Gothic Revival accessory apartment was built in 1946. The current owner applied to demolish the structures in order to build a new home.'
Historic preservationists, for their part, overwhelmingly support historic zoning, which would preserve the buildings in perpetuity. The Historic Landmark Commission unanimously voted to initiate historic zoning in July, citing architectural significance, landscape features and association to historic figures. City staffers recommend historic zoning, calling both structures one-of-a-kind examples of vernacular architecture.
Tarrytown neighbors have also banded together to stop the demolition. Many have written letters, and a few spoke at the meeting. "How could anyone buy this property with the intent of destroying it?" Ila Falvey said. "I think it's an architectural treasure."
Michael Whellan, an attorney representing the property owner, said that the claims made by preservationists are shaky. The buildings are run down, he said, and have had substantial renovations. A structural engineer hired by the owner said any attempt at preservation would involve tearing down and rebuilding – an undertaking Whellan said would likely cost millions.
Whellan also argued that any historical significance derived from the property's association with Delisle and longtime owner C.H. Slator is dubious. "These men are not noted for any civic, philanthropic or historic impact," he said.
What's more, according to Whellan, Slator likely participated in segregation as the owner of the Tavern on North Lamar Boulevard between 1953 and 1960.
A city staffer, however, said she found no evidence to support the claim. "We would never landmark a property where a segregationist lived, or there was a racist person," Kimberly Collins with the Historic Preservation Office said.
Commissioner Awais Azhar couldn't support historic zoning in part due to lingering uncertainty about Slator. "Focusing on that factor is not here to disparage an individual or family. It is not about playing the race card. This is an important assertion for us to consider as Planning commissioners," Azhar said.
Commissioner Carmen Llanes Pulido said that allegations of racism should come as no surprise. "We're talking about white male property owners in the 1950s, in Austin, on the west side – and of course they were racist," she said. But she argued that allowing the house to be demolished based on these grounds does nothing to help people of color who have been harmed by racism and segregation.
The question of tax breaks was also controversial. Michael Gaudini, representing the property owner, said that the tax breaks associated with historic zoning would exacerbate inequality by shifting property tax burdens to less affluent communities. City staffers estimate that the property, appraised at $3.5 million, would get either a $8,500 or $16,107 property tax break annually, depending on whether a homestead exemption is applied.
Commissioner Grayson Cox preferred the commission focus not on tax breaks but on whether the structures merit preservation. "To me, nothing in the historic preservation criteria lists, is this person deserving of a tax break or not?"
Azhar, on the other hand, said he plans to propose a code amendment getting rid of city property tax breaks for historic properties.
The commission fell one vote short of recommending historic zoning, with six commissioners in support and three opposed. Azhar and commissioners Claire Hempel and Greg Anderson voted against.
The odds of City Council zoning over an owner's wishes are slim. Nine out of 11 members must vote in favor, and there have only been a handful of such cases over the past several decades.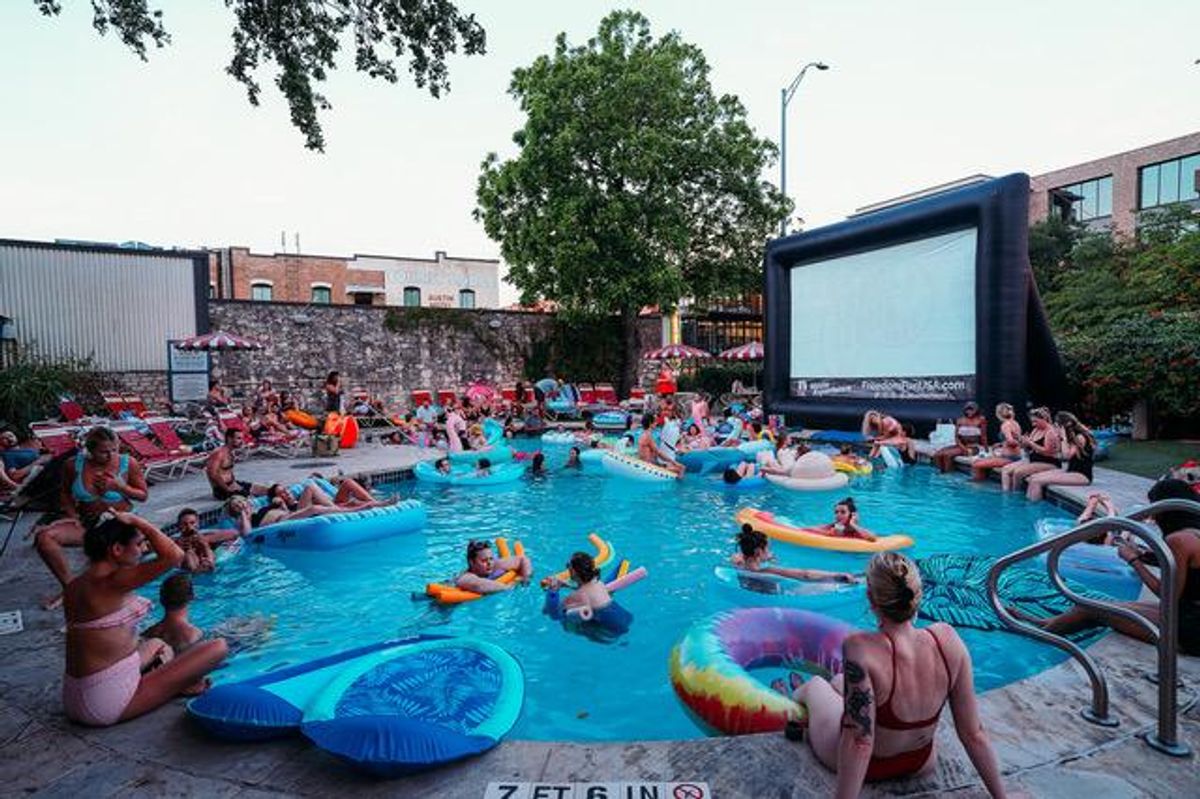 Austin Motel
What's new in Austin food & drink this week:
Nau's Enfield Drug closing after losing their lease. Did McGuire Moorman Lambert buy the building, with its vintage soda fountain?
Nixta Taqueria Chef Edgar Rico named to Time Magazine's Time 100 Next influencer list, after winning a James Beard Award earlier this year.
Question: From what BBQ joint did pescatarian Harry Styles order food this week?
Austin Motel is opening the pool and pool bar Wednesday nights in October for Freaky Floats.
Vincent's on the Lake closing due to "economic conditions and low water levels [at Lake Travis]."
Cenote has closed its Windsor Park location. The East Cesar Chavez location remains open.
The Steeping Room on N. Lamar has closed.
Local startup It's Skinnyscored new financing for its gluten-free pasta business.
P. Terry's opened a new location in Kyle, at 18940 IH-35.