Get connected with our daily update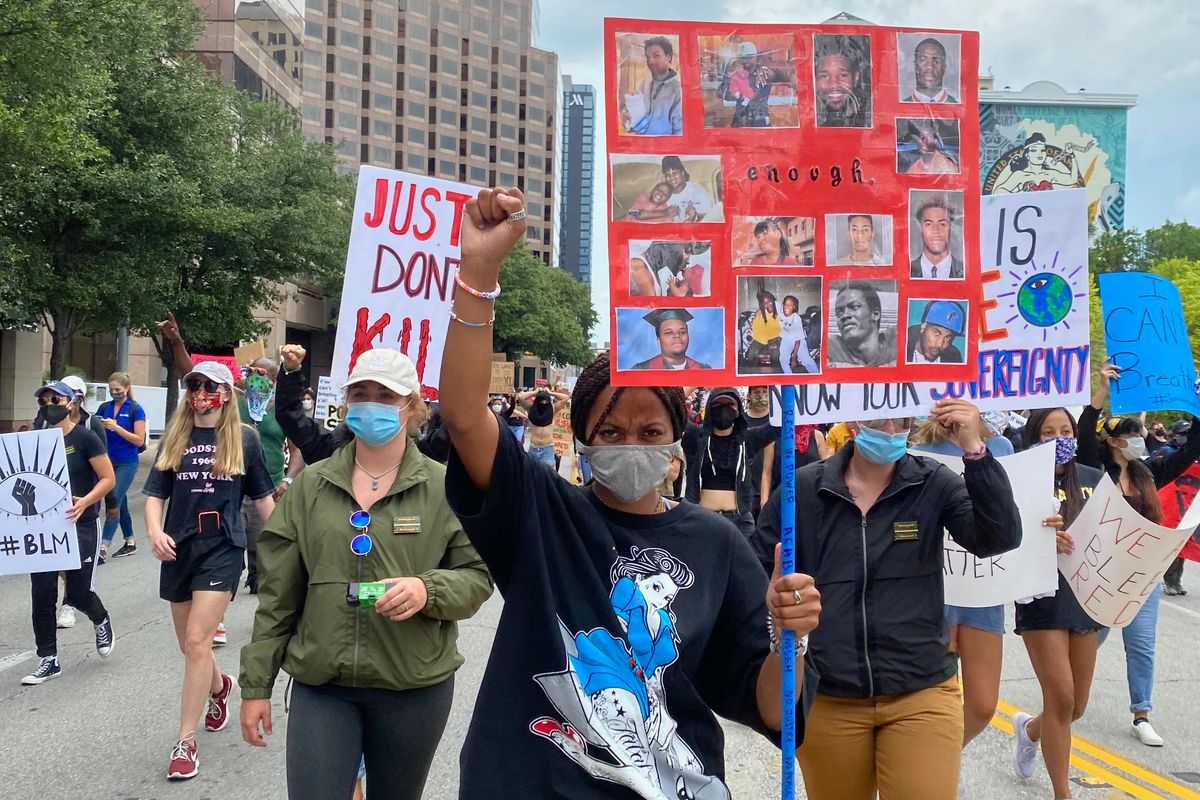 (Mary Elizabeth Potts)
Update 6/1:
Protests over police violence took place Sunday despite the formal cancellation of the event. Protesters shut down I-35, and police used tear gas and rubber bullets.
---
Late in the afternoon, Michael Ramos' mother, Brenda, spoke at a press conference outside her apartment complex.
"Why is Officer [Christopher] Taylor still drawing a paycheck from us, the citizens of Austin?" she asked, pulling down her mask so she could speak. "Why are we paying his salary when he murdered my son over a month ago and he murdered someone else's son over 10 months ago? Why isn't he in jail?"
5/31:
Despite the formal cancelation of Sunday's protest at the Texas State Capitol, hundreds of people gathered along 11th Street and marched to Austin City Hall and back. Some shut down I-35 for the second day in a row, and Austin police used tear gas and beanbag rounds in an effort to move people off the roadway.

Tear gas and rubber bullets get shot to disperse crowd from highway. https://t.co/ffchePzSKV

— Thee Environmental Reportréss (@Thee Environmental Reportréss) 1590959385.0
The police form a line on Cesar Chavez, stopping demonstrators marching from City Hall.s3.amazonaws.com
---
Police allow protestors to turn north on San Antonio toward Republic Square.s3.amazonaws.com
Update 5/31 11:21 a.m.:

Chas Moore, executive director of the Austin Justice Coalition, announced on Facebook live that the organization would cancel the protest planned for Sunday at the Texas State Capitol.
"We are supposed to be out demonstrating, peacefully protesting the need for safety and for freedom and liberation for black people," Moore said. "And when I look at what's going on in Austin, when I look at the mess that happened last night, I look at white people burning stuff up in the name of Black Lives Matter and there's little to no black lives at these events."

Police used rubber bullets and pepper spray during Saturday's protest, which ended with reports of fires and looting. Nineteen people were arrested, the Austin American-Statesman reports.
Demonstrations took place on Friday night and Saturday in several major Texas cities as well as across the U.S.
Gov. Greg Abbott declared a state of emergency on Sunday in response to the protests.
Update 5/31 11:10 a.m.
Another protest is planned for the Texas State Capitol grounds on Sunday, with organizers calling for peaceful demonstrations.
Planned protests yesterday ended in clashes between police and protesters as well as reports of fires and looting.
Austin Police Department officers will be working 12-hour shifts for the indefinite future, the CBS Austin reports, and all have been called into work.

Mayor Steve Adler said in an emailed statement sent Sunday morning that he would not attend the protest. "I want to stand with others to recognize that only a 'just' city is a safe one," he wrote. "I also know that especially large gatherings still present great risk of spreading the virus in ways that would be hard to tract, isolate and control."
Original: Protesters in downtown Austin blocked traffic on I-35 in a demonstration over the killings of George Floyd by a Minneapolis police officer and Michael Ramos by Austin police last month.
The protest started with hundreds outside the Austin police headquarters, moved to the highway and grew even larger as it made its way to the Texas State Capitol.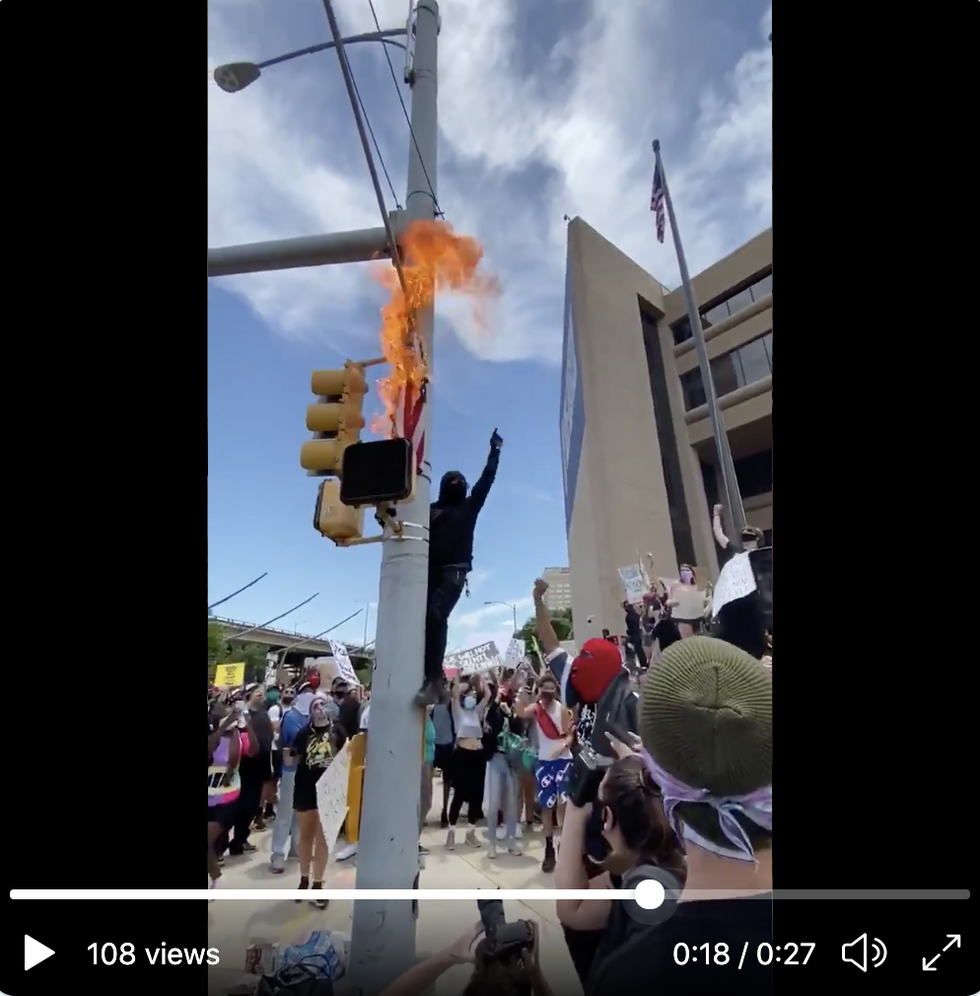 #austin #MikeRamos Hundreds more protestors coming from the west on 8th street. https://t.co/RojNptRldx

— austonia (@austonia) 1590864321.0
#austin #MikeRamos Clearing damp w horses https://t.co/YmGcau2ut2

— austonia (@austonia) 1590863203.0
Crowd@moving south I35 both lanes. Southbound lane clear of cars Northbound cars slowly moving https://t.co/SPk0TRudTl

— austonia (@austonia) 1590861555.0
It is not the first protest of the weekend, nor will it be the last.

Police in Austin made several arrests at a protest that took place last night and early this morning outside Austin Police Department headquarters downtown, KXAN reports.
Protests also took place in cities around Texas, the Texas Tribune reports, as well as in more than 30 cities around the U.S.
Gov. Greg Abbott, who yesterday said the Floyd killing was "horrific" and "a consequence of poor police work," announced today he had spoke to the mayors of major cities in Texas—including Austin—and had "sent state resources" to help manage protests.
Another protest is planned tomorrow at the Texas State Capitol.
Travis County District Attorney Margaret Moore announced last night that the office will convene a special grand jury to consider the Ramos case.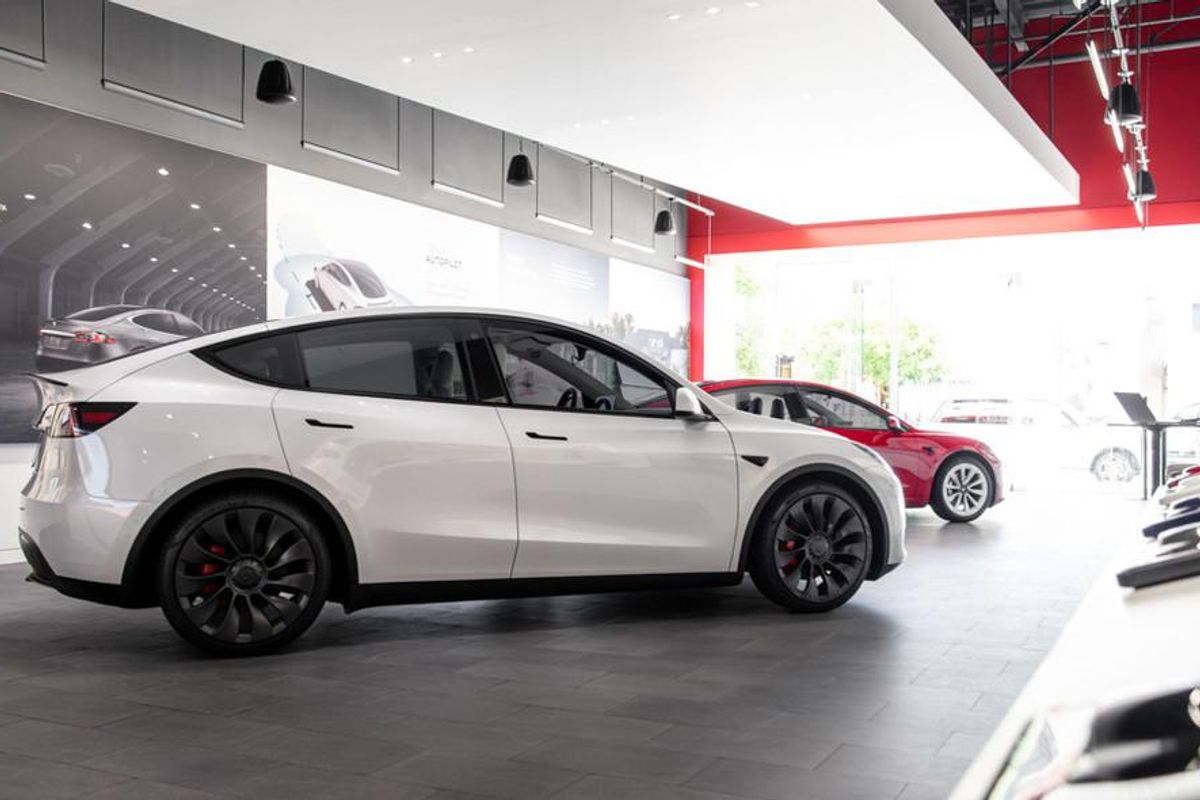 Tesla's Austin presence is becoming even greater as the automaker plans for a nearly 52,000-square-foot showroom in northeast Austin.
A filing with the Texas Department of Licensing and Regulation reveals Tesla will have the dealership at 2323 Ridgepoint Drive, near the intersection of 290 and 183. It'll serve as Tesla's fourth Austin showroom once it reaches its expected completion in February next year.
Boyd Watterson Asset Management is listed as the owner of the one story building that will undergo renovations and alterations totaling $1.5 million. Illinois-based Chipman Design Architecture is listed as the design firm.
Tesla's other Austin showrooms include one at the Domain, another off of Research Boulevard in northwest Austin and at The Yard in South Austin. The site on St. Elmo Road was built just last year with an estimated $2.5 million price tag.
News of the showroom comes shortly after Tesla applied for expansions at its headquarters in southeast Travis County. According to filings, Tesla may build a 500,000-square-foot building for two general assembly lines at Giga Texas.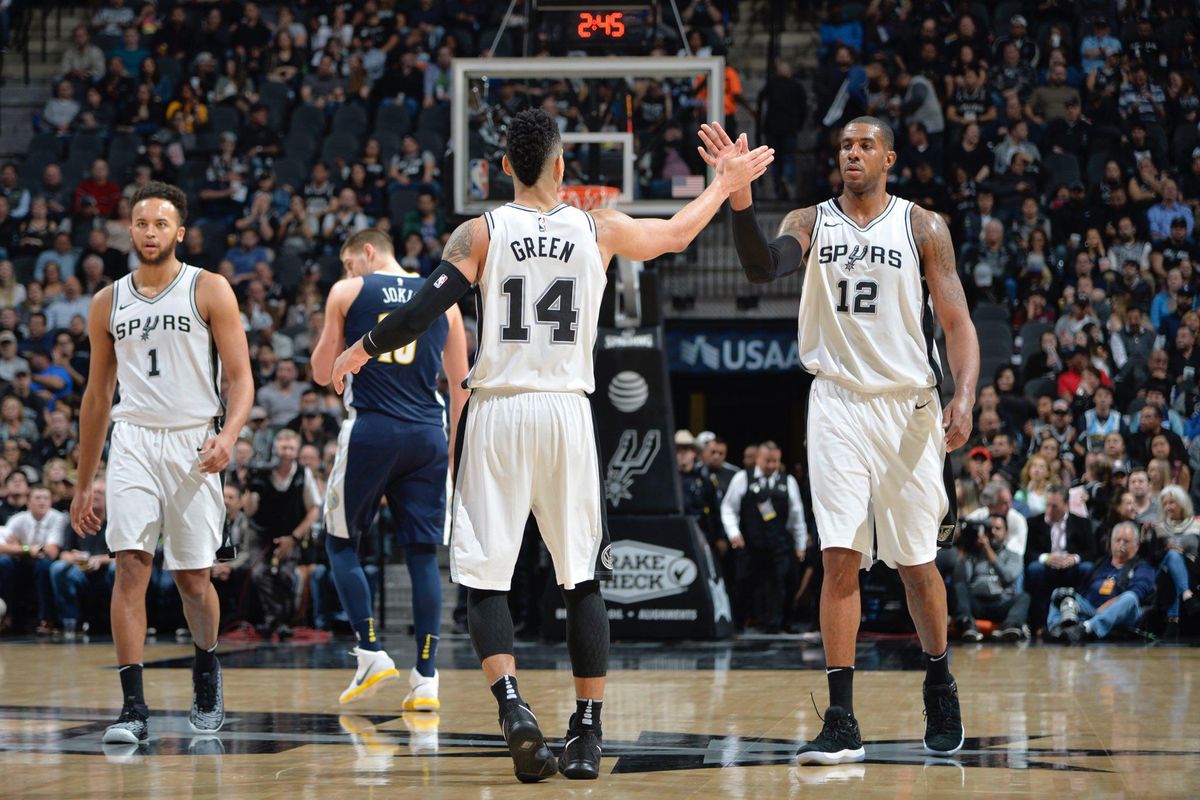 Now's your chance to see a Spurs game without a trip to San Antonio.
The 2022-23 NBA schedule has been released and it includes the "I-35 Series," with two games at The Moody Center April 6 and April 8. For the first game, the Spurs will be playing the Portland Trail Blazers and the next will be against the Minnesota Timberwolves.
Season ticket holders can secure their seats on Sept. 21 and all other tickets will go on sale Sept. 28.
The Spurs already have a significant Austin presence both through their minor league affiliate, the G-League Austin Spurs, and its ownership, which announced Austin billionaire Michael Dell as a new "strategic partner" in June 2021. You'll also see a new logo on this season's jersey: Austin-based fin-tech company Self Financial.
During a May Bexar County commissioner's meeting, The San Antonio Spurs were approved in a 3-2 vote to move some of its games out of San Antonio and its current home stadium, the AT&T Center. The plan came as a way to boost revenue and cater to its far-reaching fan base.
By the 2023-2024 season, two games will be allowed within 100 miles of AT&T Center as part of the two-year "pilot program." Bexar County Judge Nelson Wolff said those games could take place in the Alamodome or San Marcos but that Austin would likely be the top contender.
The multi-purpose stadium in San Antonio has a 65,000 capacity, which the team says could allow them to break an attendance record for an NBA regular season game.
While some have taken their coming Austin games as a sign of a future move for the Spurs, the team was quick to shut down those rumors.
The team, which is celebrating 50 years in San Antonio after relocating from Dallas, said it is not looking for an exit but made the plans for games in other cities after stumbling sales amid the pandemic.

While average home attendance plummeted to 27th among the 30 NBA teams this season, the team has a pricey non-relocation agreement through the 2031-2032 season and has recently embarked on a $500 million mixed-use facility in San Antonio's La Cantera area.
The Spurs will also have a game in Mexico City on Dec. 17 and a Jan. 13 game at the Alamodome. Tickets for those go on sale Sept. 10 and Sept. 1, respectively.