Get connected with our daily update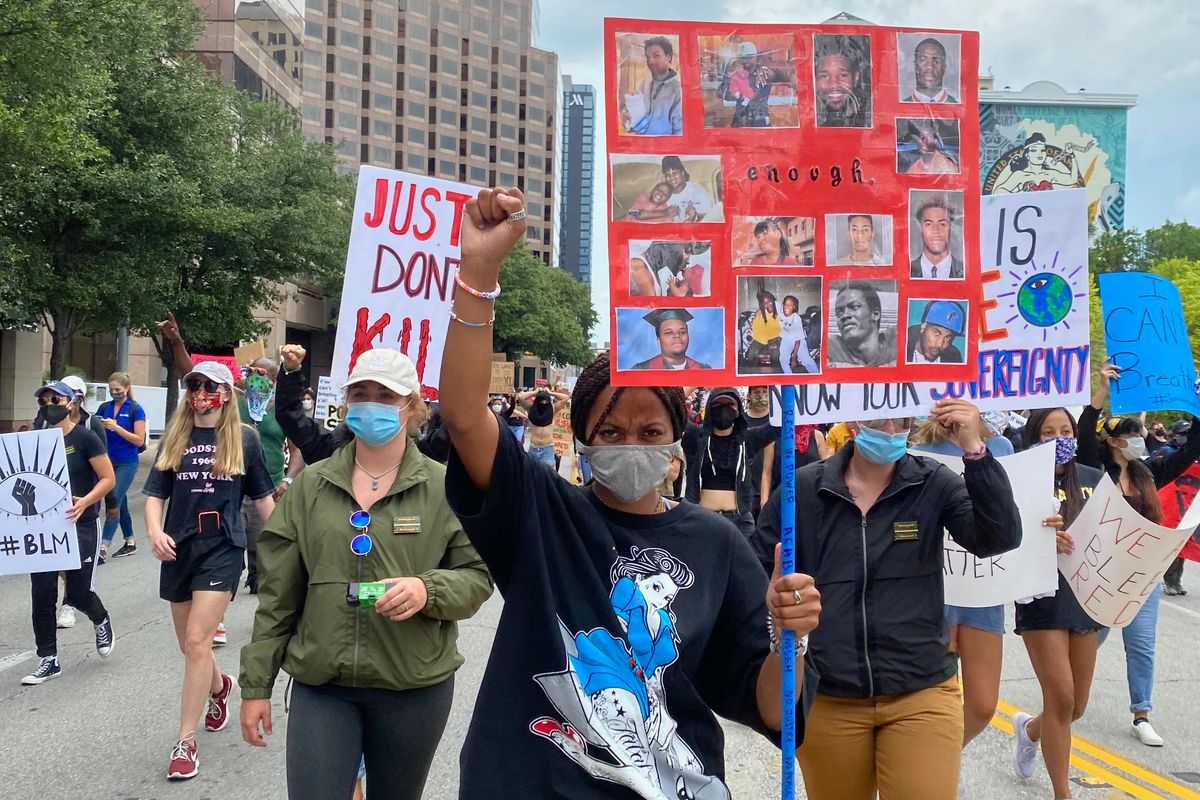 (Mary Elizabeth Potts)
Update 6/1:
Protests over police violence took place Sunday despite the formal cancellation of the event. Protesters shut down I-35, and police used tear gas and rubber bullets.
---
Late in the afternoon, Michael Ramos' mother, Brenda, spoke at a press conference outside her apartment complex.
"Why is Officer [Christopher] Taylor still drawing a paycheck from us, the citizens of Austin?" she asked, pulling down her mask so she could speak. "Why are we paying his salary when he murdered my son over a month ago and he murdered someone else's son over 10 months ago? Why isn't he in jail?"
5/31:
Despite the formal cancelation of Sunday's protest at the Texas State Capitol, hundreds of people gathered along 11th Street and marched to Austin City Hall and back. Some shut down I-35 for the second day in a row, and Austin police used tear gas and beanbag rounds in an effort to move people off the roadway.

Tear gas and rubber bullets get shot to disperse crowd from highway. https://t.co/ffchePzSKV

— Thee Environmental Reportréss (@Thee Environmental Reportréss) 1590959385.0
The police form a line on Cesar Chavez, stopping demonstrators marching from City Hall.s3.amazonaws.com
---
Police allow protestors to turn north on San Antonio toward Republic Square.s3.amazonaws.com
Update 5/31 11:21 a.m.:

Chas Moore, executive director of the Austin Justice Coalition, announced on Facebook live that the organization would cancel the protest planned for Sunday at the Texas State Capitol.
"We are supposed to be out demonstrating, peacefully protesting the need for safety and for freedom and liberation for black people," Moore said. "And when I look at what's going on in Austin, when I look at the mess that happened last night, I look at white people burning stuff up in the name of Black Lives Matter and there's little to no black lives at these events."

Police used rubber bullets and pepper spray during Saturday's protest, which ended with reports of fires and looting. Nineteen people were arrested, the Austin American-Statesman reports.
Demonstrations took place on Friday night and Saturday in several major Texas cities as well as across the U.S.
Gov. Greg Abbott declared a state of emergency on Sunday in response to the protests.
Update 5/31 11:10 a.m.
Another protest is planned for the Texas State Capitol grounds on Sunday, with organizers calling for peaceful demonstrations.
Planned protests yesterday ended in clashes between police and protesters as well as reports of fires and looting.
Austin Police Department officers will be working 12-hour shifts for the indefinite future, the CBS Austin reports, and all have been called into work.

Mayor Steve Adler said in an emailed statement sent Sunday morning that he would not attend the protest. "I want to stand with others to recognize that only a 'just' city is a safe one," he wrote. "I also know that especially large gatherings still present great risk of spreading the virus in ways that would be hard to tract, isolate and control."
Original: Protesters in downtown Austin blocked traffic on I-35 in a demonstration over the killings of George Floyd by a Minneapolis police officer and Michael Ramos by Austin police last month.
The protest started with hundreds outside the Austin police headquarters, moved to the highway and grew even larger as it made its way to the Texas State Capitol.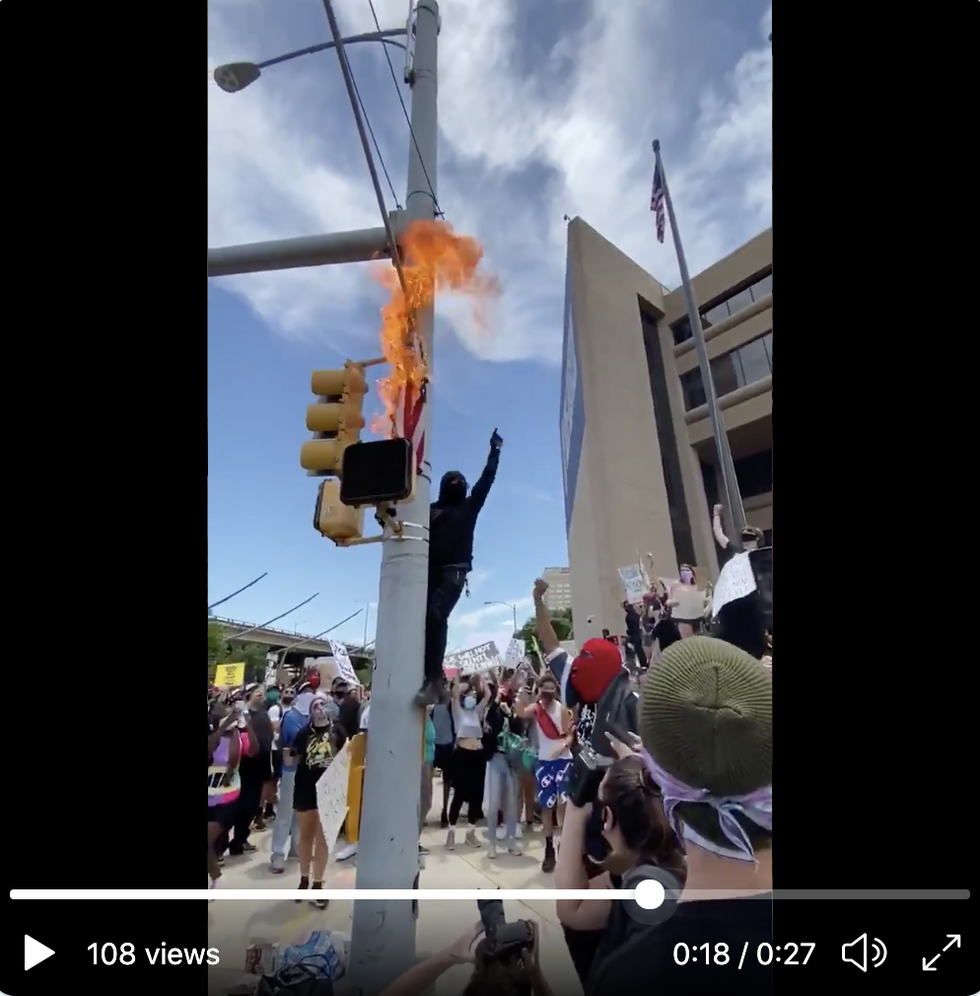 #austin #MikeRamos Hundreds more protestors coming from the west on 8th street. https://t.co/RojNptRldx

— austonia (@austonia) 1590864321.0
#austin #MikeRamos Clearing damp w horses https://t.co/YmGcau2ut2

— austonia (@austonia) 1590863203.0
Crowd@moving south I35 both lanes. Southbound lane clear of cars Northbound cars slowly moving https://t.co/SPk0TRudTl

— austonia (@austonia) 1590861555.0
It is not the first protest of the weekend, nor will it be the last.

Police in Austin made several arrests at a protest that took place last night and early this morning outside Austin Police Department headquarters downtown, KXAN reports.
Protests also took place in cities around Texas, the Texas Tribune reports, as well as in more than 30 cities around the U.S.
Gov. Greg Abbott, who yesterday said the Floyd killing was "horrific" and "a consequence of poor police work," announced today he had spoke to the mayors of major cities in Texas—including Austin—and had "sent state resources" to help manage protests.
Another protest is planned tomorrow at the Texas State Capitol.
Travis County District Attorney Margaret Moore announced last night that the office will convene a special grand jury to consider the Ramos case.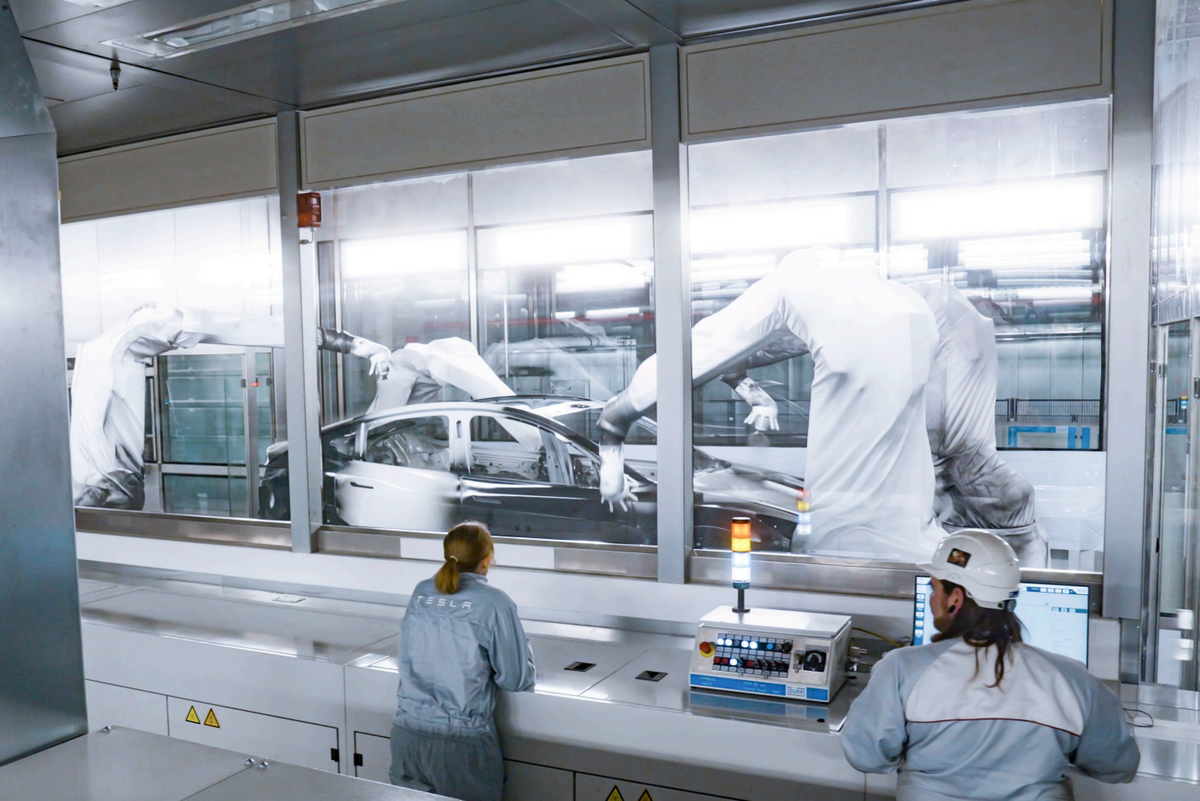 Someday, electric vehicles could go distances fit for road trips across Texas.
Researchers at the University of Texas at Austin, who have previously made strides in the lithium-ion battery industry, have developed a new electrode for such batteries that could draw greater power and allow faster charging.
So far, the research has looked at just a single type of battery electrode and is in its early stages. But it offers exciting potential as some buyers consider driving range an important factor when making the switch to an EV or picking one.
Tesla's Model Y being produced out of Giga Texas, for example, offers an estimated 330-mile range, which is lower than what many have become accustomed to in gas-powered vehicles.
So UT professor Guihua Yu, along with other researchers, had their findings on battery electrodes published in the Proceedings of the National Academy of Sciences.
"The unprecedented growth of electric vehicles during the past decade has played an indispensable role in paving the way for a carbon-neutral future," the researchers write.
That's why it's key to address a hitch with next-generation batteries, where restacking material can cause "significant bottlenecks" in charge transport, Yu says. Consequently, it can be difficult to achieve high energy and fast charging.
To tackle the sluggish reactions of electrodes, the team used thin two-dimensional materials as the building blocks and stacked them to create thickness. Then, they used a magnetic field to manipulate their orientations and put the materials in vertical alignment. In doing so, researchers essentially made a fast lane for ions to travel through the electrode.
They compared their results to a commercial electrode and a horizontally arranged one for experimental control purposes. In that comparison, they recharged the vertical thick electrode to 50% energy level in 30 minutes. The horizontal electrode took 2 hours and 30 minutes.
Zhengyu Ju, a graduate student in Yu's research group who is leading this project, said the team's electrode shows superior electrochemical performance.
In part, that's "thanks to the unique architecture we designed," Ju said. It ultimately allowed for high mechanical strength, high electrical conductivity and facilitated lithium-ion transport.
Going forward, the team aims to generalize their methodology of vertically organized electrode layers to apply it to different types of electrodes using other materials. They imagine if this technique becomes more widely adopted in industry, it may create future fast-charging, high-energy batteries to power EVs.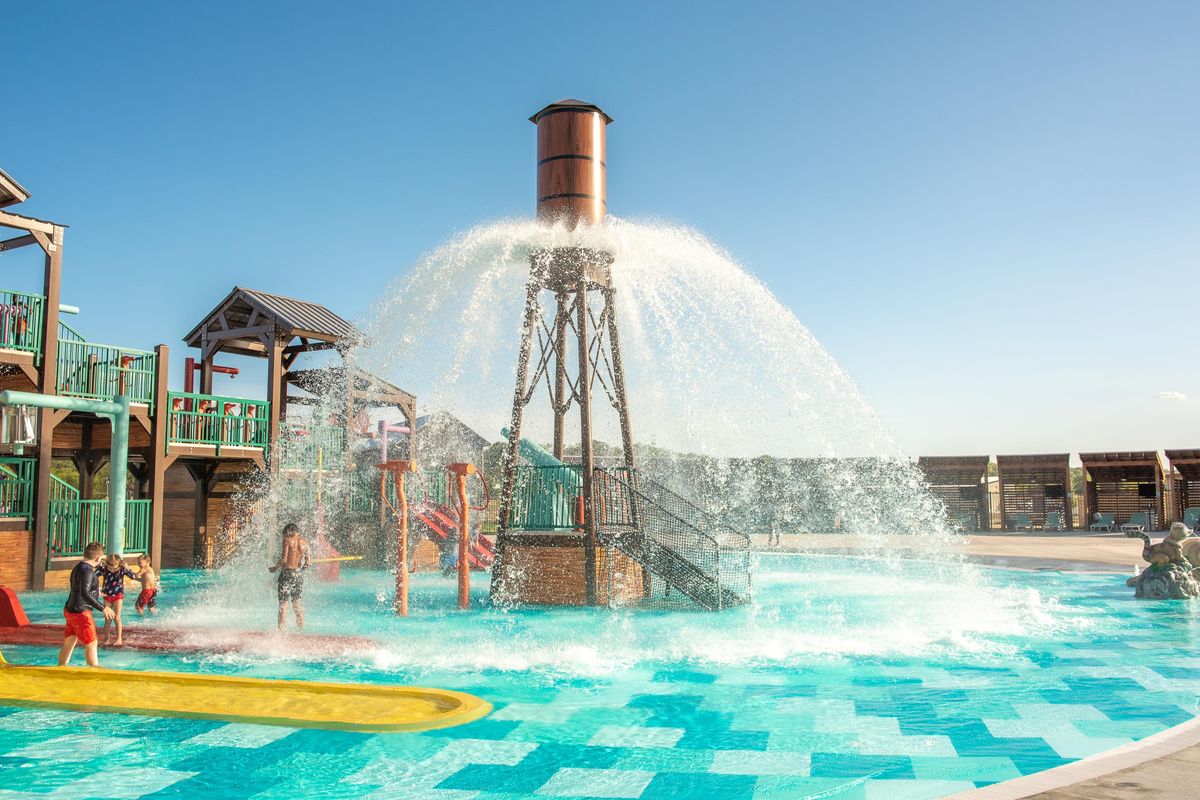 Camp Fimfo Waco
Camp Fimfo Waco, a brand new camping resort, is kicking off football and fall camping season in style! With top-notch amenities, premium accommodations, and 10 weekends of fall fun, there's no better place to have a fall camping getaway, especially if you're a Baylor football fan!
Fall promises to be a one-of-a-kind camping experience. From Sept. 16 to Nov. 24, weekends will be packed with fall-themed activities, including special Halloween weekends in October. Campers can enjoy activities like fall crafts, campground trick-or-treating, costume contests, site decorating, outdoor movie nights, and more!