Get connected with our daily update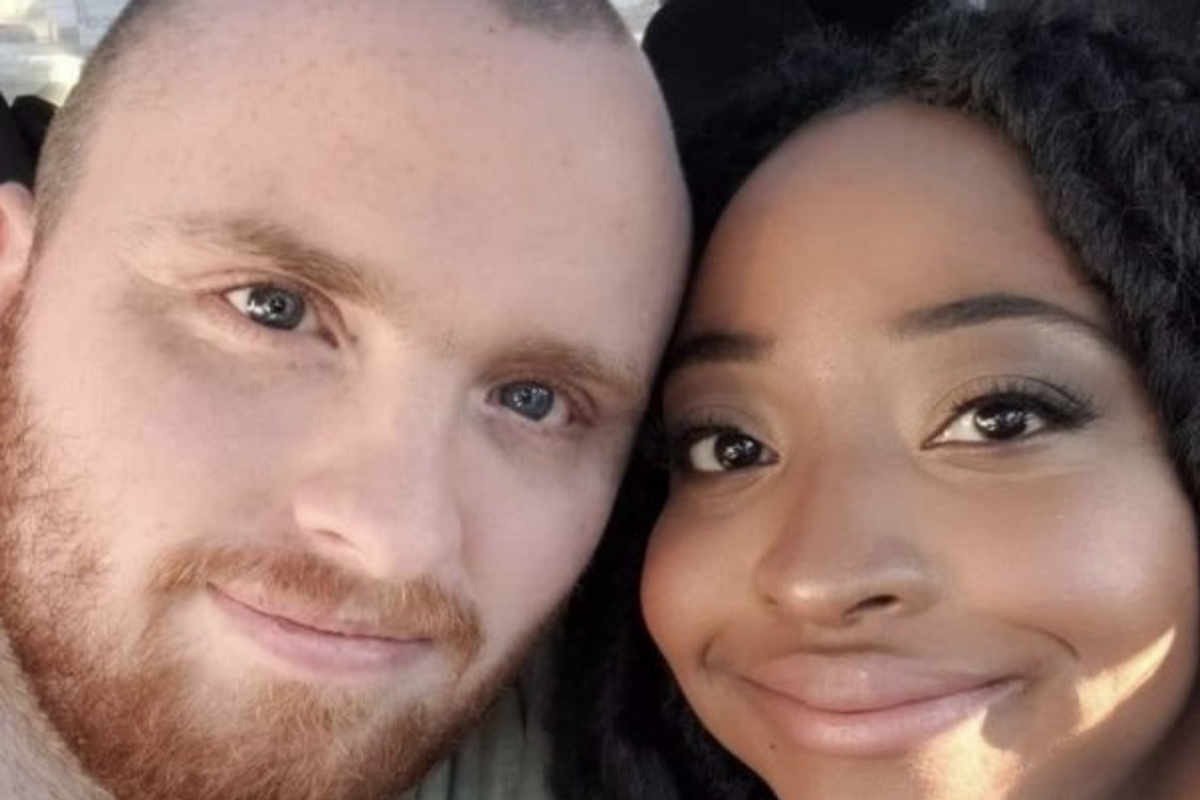 Garrett Foster, 28, was shot and killed by someone in a car on Saturday while attending a protest in downtown Austin. Earlier in the evening, he was interviewed on a livestream while wearing an AK-47 across his chest.

Here is what else we know about the incident so far.
---
What do we know about Garrett Foster?

Foster had attended the ongoing protests regularly with his fiancée Whitney Mitchell, a quadruple-amputee, with whom he purchased a home in Austin two years ago, his mother, Sheila, told Good Morning America.
Mitchell's mother, Patricia Kirven, organized a GoFundMe to pay for Foster's funeral and burial costs. It raised more than $107,000.
"He fought against injustice, served in the military and was fiercely protective of his fiancée," Kirven wrote on the fundraising page. "They fell in love at 17 and were never apart."
Foster left the military to take care of Mitchell when she became sick with an unknown illness, which led to her amputations, Kirven told the Dallas Morning News. Foster had served as her full-time caretaker for nearly a decade.
Was he armed?
Foster was carrying an AK-47 at the protest.
Earlier in the evening, he spoke about the weapon to an independent journalist named Hiram Gilberto Garcia, who has been broadcasting live footage from the Austin protests. "They don't let us march in the streets anymore, so I got to practice some of our rights," Foster said in the interview, which was streamed on Periscope.
Austin Police Association President Ken Casaday tweeted a link to Garcia's video interview with Foster on Sunday. "This is the guy that lost his life last night," he wrote. "He was looking for confrontation and he found it."
Austin Police Chief Brian Manley said at a press conference on Sunday that the driver who shot and killed Foster told dispatchers that Foster approached his window and pointed a rifle at him.
But some witnesses dispute this account. James Sasinowski told CNN that the driver aggressively drove into the crowd of protestors and incited the violence..

What is the status of the investigation?
APD is actively investigating Foster's death, Manley said on Sunday, including reviewing available video, photos and witness statements. The Travis County Medical Examiner's office will conduct an autopsy.
Texas has a fairly broad stand-your-ground law, which doesn't require individuals to retreat when defending their home or other property.
Who organized the protest?
The Mike Ramos Brigade has organized regular protests against police violence and white supremacy in Austin.
In recent tweets, the brigade has referred to Foster as a "comrade" and "one of our own."
The group's members have not identified themselves, but APD confirmed last month that there is crossover between the brigade and another controversial local group called Defend Our Hoodz, which organized a rent strike and May Day protests earlier this year.
Mike Ramos was shot and killed by Austin police in April. His mother, Brenda, has said her family is not associated with the Mike Ramos Brigade.
What are local officials saying about Foster?
Austin Mayor Steve Adler tweeted on Sunday, "This is horrible as is all gun violence. There are too many guns."
Council Member Natasha Harper-Madison criticized the police response to Foster's death, including a Sunday press conference in which Manley spoke about rising violent crime in Austin and staffing shortages.
Council is in the middle of budget deliberations about whether to cut APD funding and staffing. Last week, hundreds of residents called into a meeting to urge council to cut more than the $11 million currently proposed.
My thoughts on the death of Garrett Foster and our police chief's Sunday evening press conference: https://t.co/eCINuRkWis

— Natasha Harper-Madison (@Natasha Harper-Madison) 1595881258.0
"Whether we halve APD's budget or double it, nothing will bring back Garrett Foster," she wrote in a Facebook post on Monday, "and using a press conference about his death as a platform for political purposes is beneath contempt."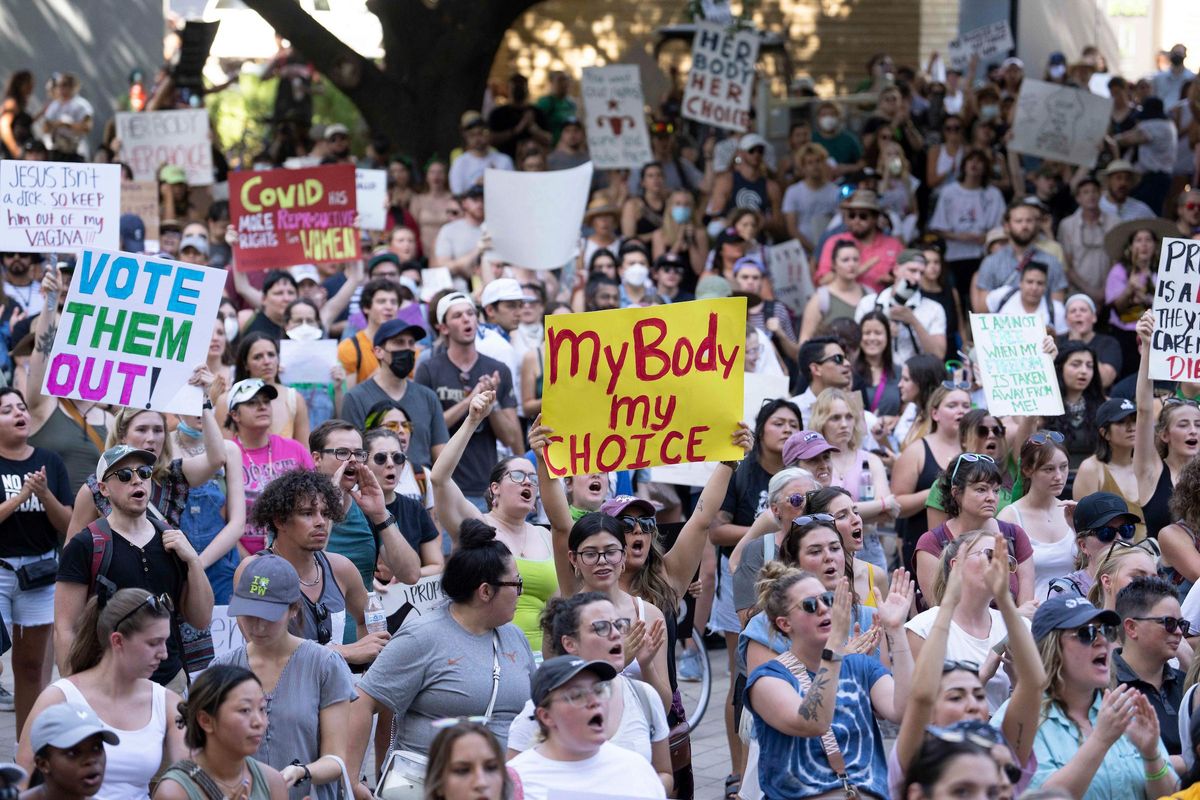 Hours following the U.S. Supreme Court's ruling to overturn Roe v. Wade, the landmark ruling that guaranteed a constitutional right to an abortion, on Friday, about 1,000 people gathered in Republic Square with signs calling for change.
The rally, organized by the group Rise Up 4 Abortion Rights Texas, started at the federal courthouse on Republic Square on Friday at 5 p.m. before the crowd marched to the Texas Capitol. More protests are expected to ensue over the weekend.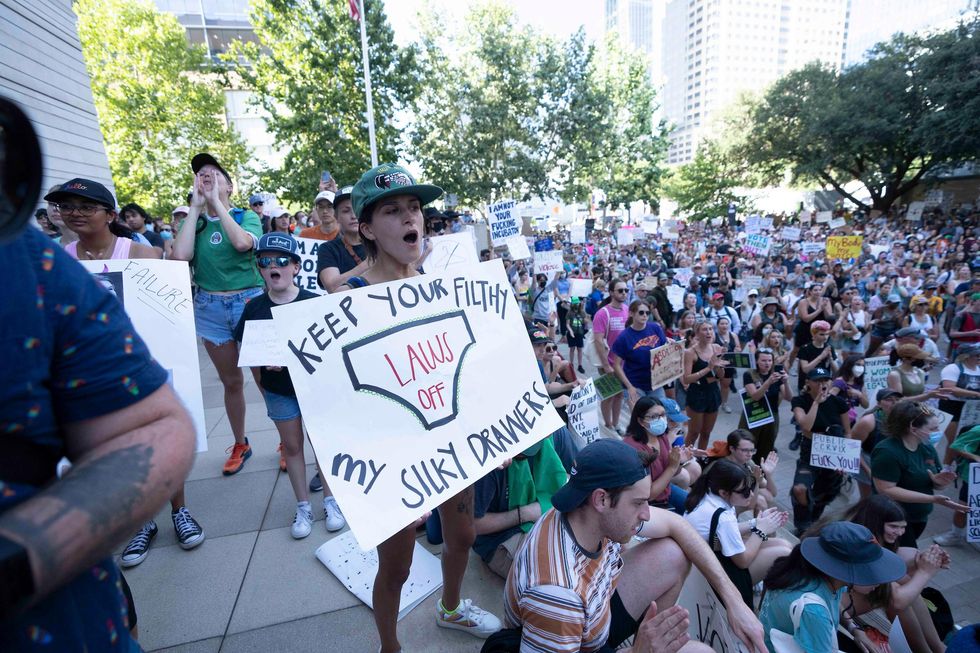 People showed up with all types of signs like Mindy Moffa holding up, "Keep your filthy laws off my silky drawers."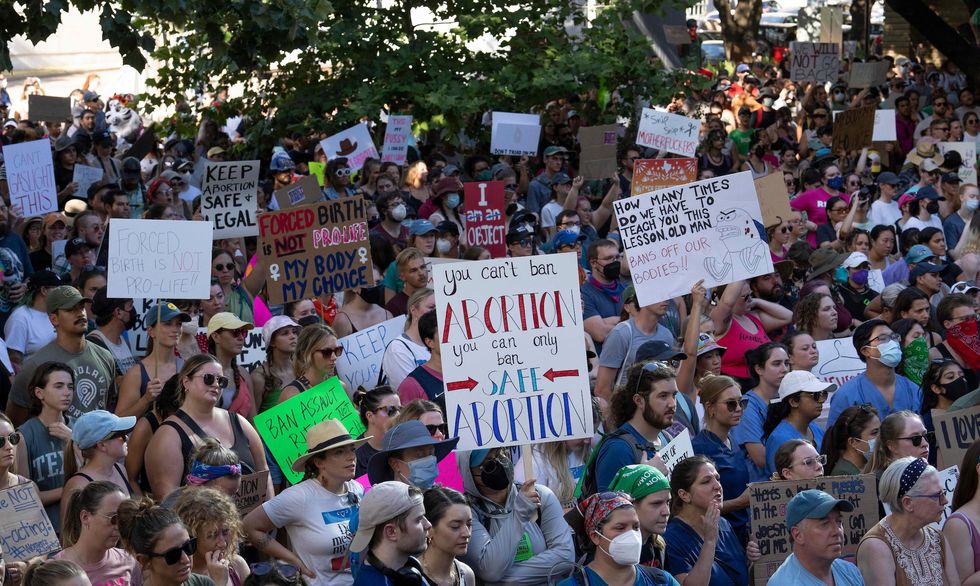 Austin joined cities across the country that saw protests for a women's right to an abortion after the ruling.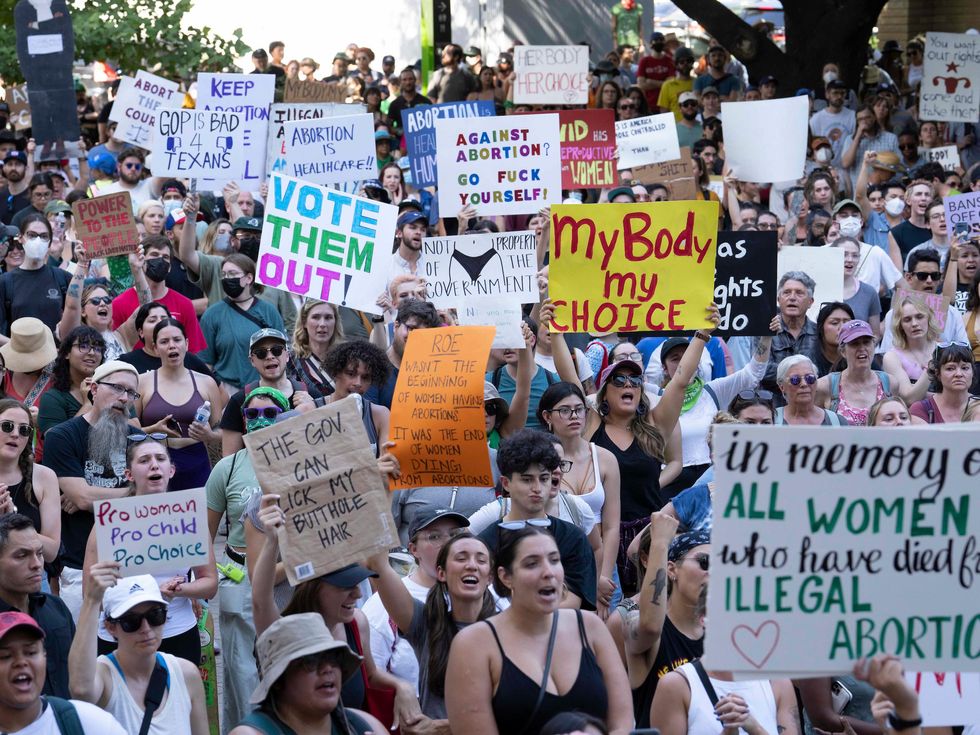 According to a recent UT poll, 78% of Texas voters support abortion access in most cases.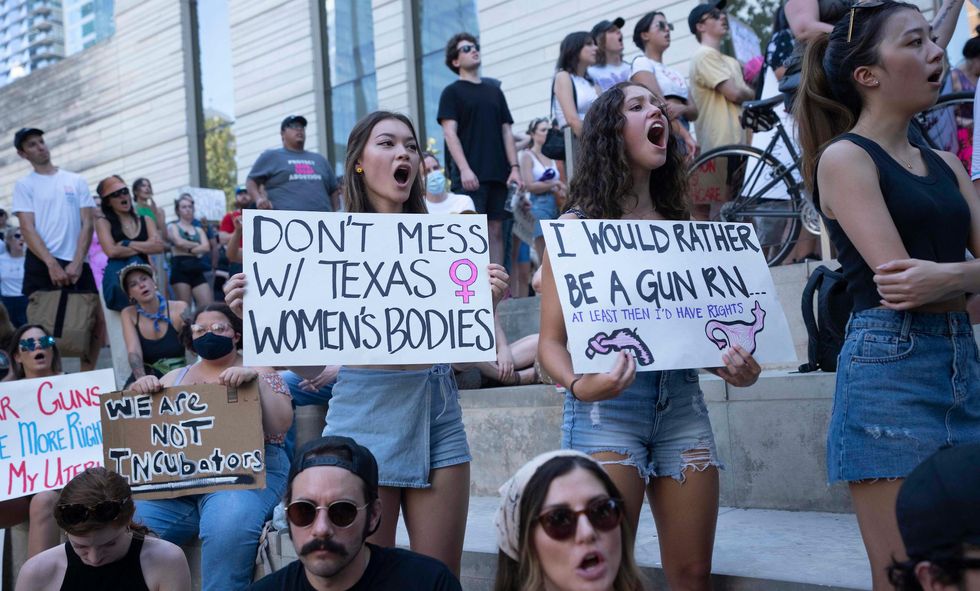 Sabrina Talghade and Sofia Pellegrini held up signs directed at Texas laws. A Texas trigger law will ban all abortions from the moment of fertilization, starting 30 days after the ruling. When state legislators passed the trigger law last summer, it also passed laws for more protection of firearms, including the right to open carry without a permit.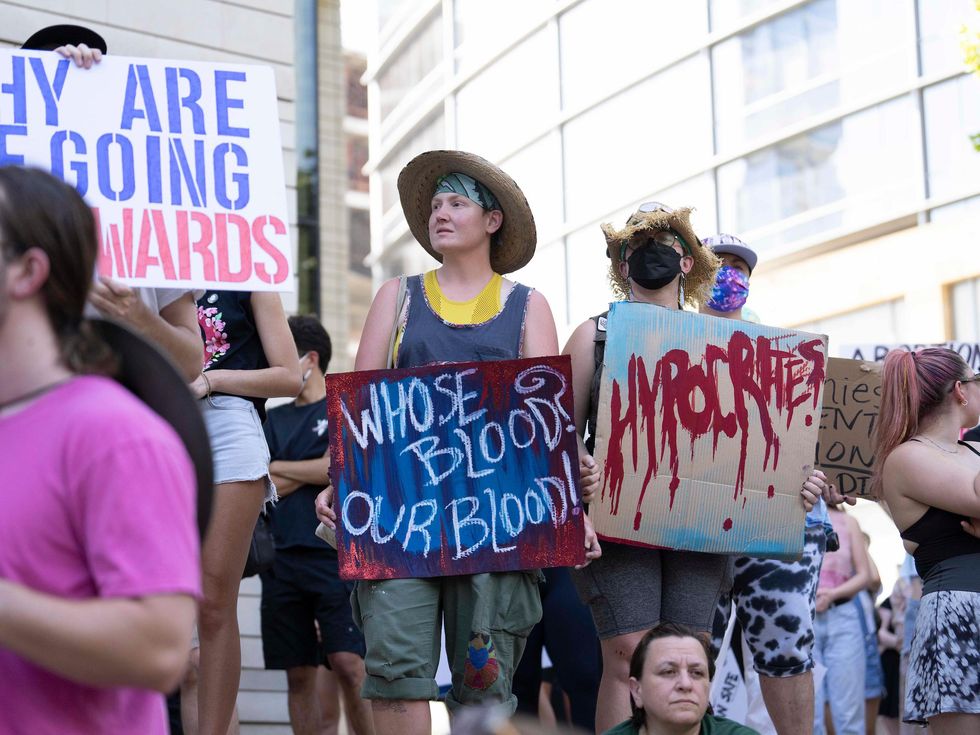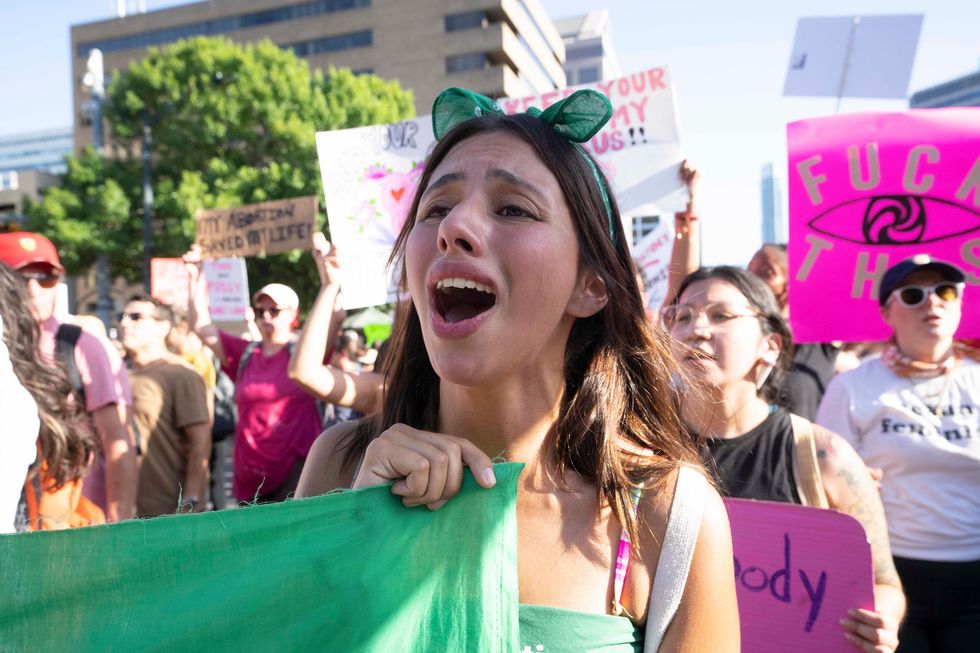 Lili Enthal of Austin yells as around 1,000 Texans marched to the Texas Capitol.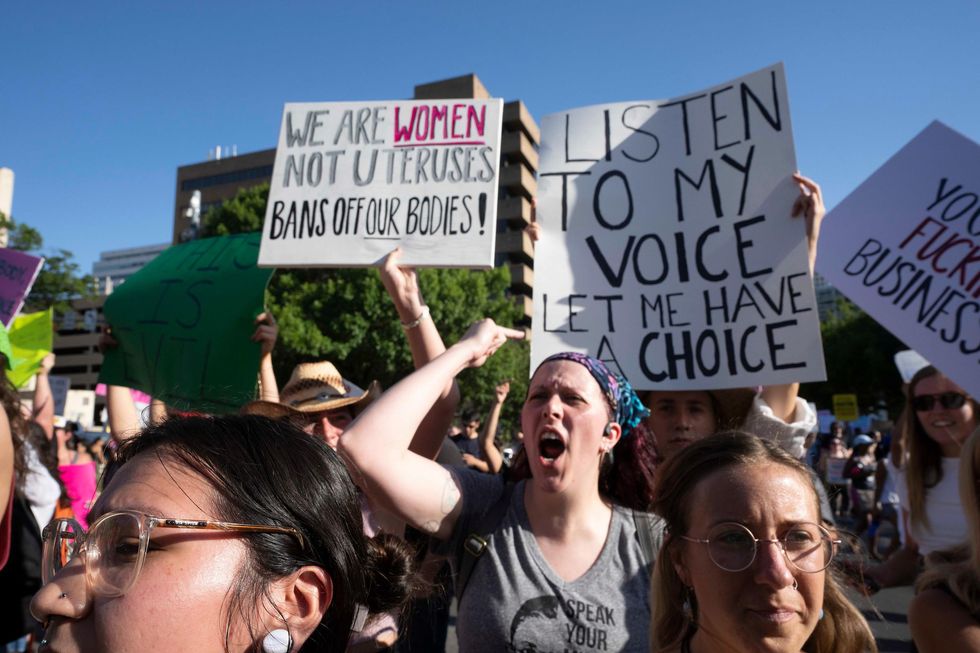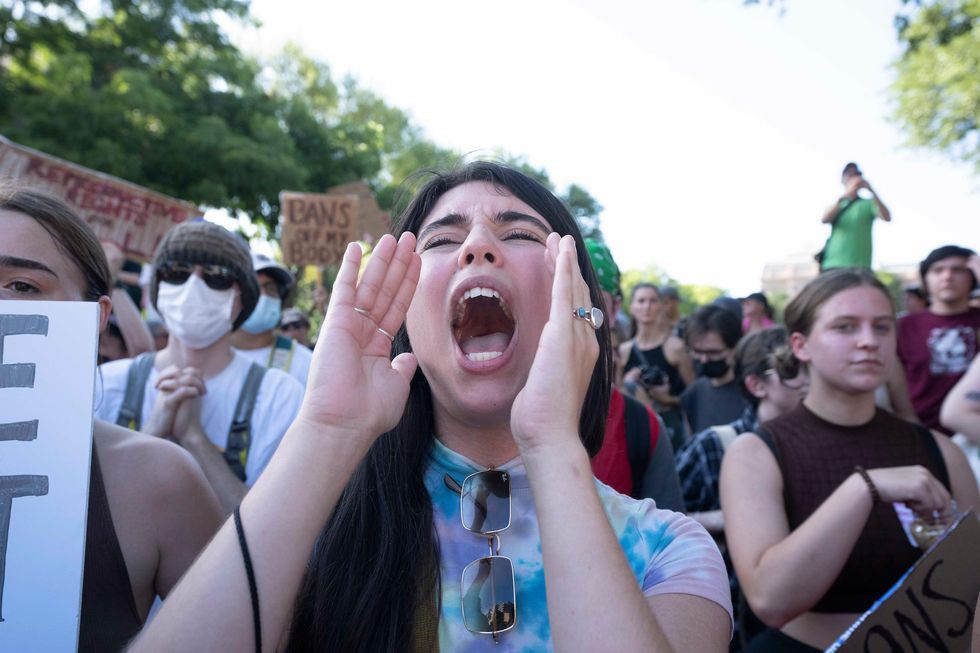 From the Texas Capitol, Zoe Webb lets her voice be heard against the Supreme Court ruling.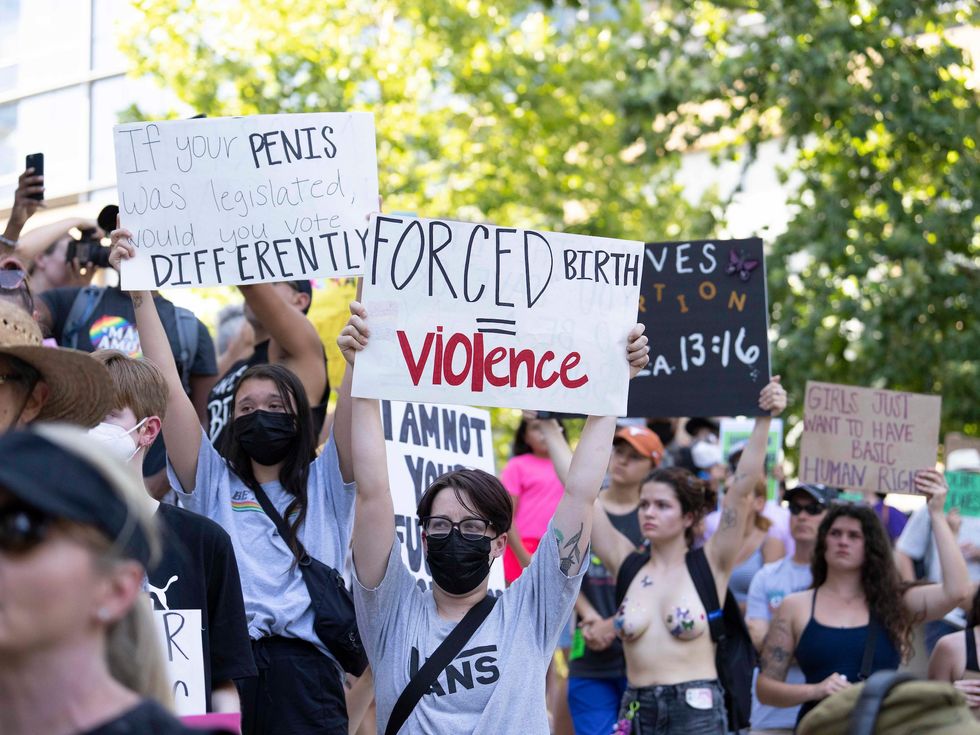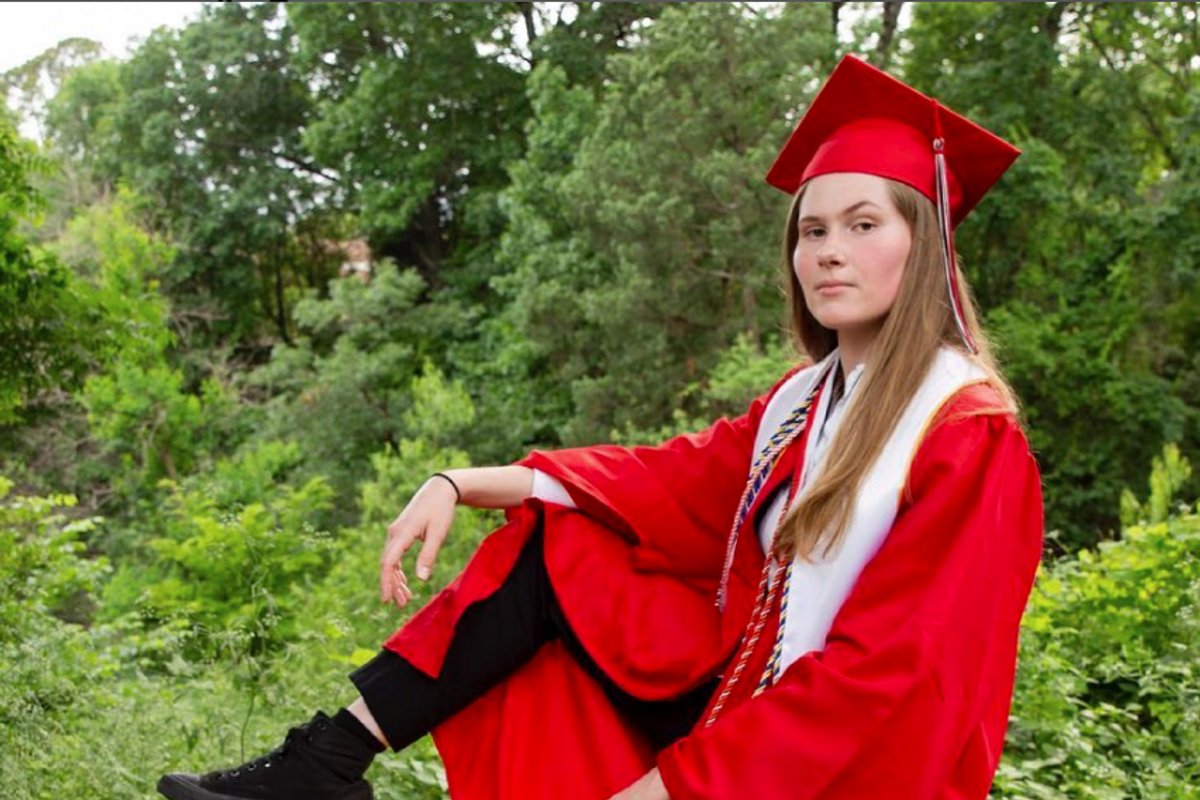 Paxton Smith's 2021 valedictory speech at Lake Highlands High School in Dallas wasn't the same speech she had previously shared with school administrators. She dropped the approved speech and made a case for women's reproductive rights after lawmakers passed the Texas "Heartbeat Bill."
Her advocacy made news on NPR, YouTubeTV and in The Guardian. Just over a year later, the "war on (women's) rights" she forewarned has come to a head as the U.S. Supreme Court voted Friday morning to overturn Roe v. Wade, ending constitutional protection for abortion access.
"It is up to the people to show up and show the courts and the politicians that we won't sit back and let this happen," Smith told Austonia Friday morning. "We will show up, we will fight back. Before, we were scared of them, now they should be scared of us."
Now a University of Texas sophomore and abortion rights activist, 19-year-old Smith said she wanted to give the same speech in the "the most public way possible" to reach "as many people as possible who don't agree that I deserve this right."
However, she says the response was "actually overwhelmingly positive" and supportive of her cause. According to a recent UT poll, 78% of Texas voters support abortion access in most cases.
The speech opened up further opportunities for activism: she advocated for reproductive rights at the International Forum on Human Rights in Geneva, interviewed with Variety magazine and spoke to tens of thousands at Austin's Bans Off Our Bodies protest at the Texas Capitol in May.
Smith also serves on the board of directors for the Women's Reproductive Rights Assistance Project, a national nonprofit organization that helps fund abortions or medication abortion—like Plan C pills—in all 50 states. Most recently, Smith has been attending protests in Washington, D.C. leading up to the ruling.
"This is land of the free. This is where you get to choose how you live your life," Smith said. "Overturning Roe v. Wade violates everything that we have come to believe about what it means to live in this country. I think a lot of people aren't willing to accept that this is a human right that is most likely just going to be gone for over half of the country within the next couple of weeks."
Bracing for the next steps, Smith gave some tips for supporters:
Find a protest to attend.

"I would say invite somebody to go to those protests with you, invite a couple of friends, invite people into the movement," Smith said.

Talk about the issue on social media—use the platform you have.

"Have these kinds of conversations where people can just talk about their fears and then find ways to go and advocate for yourself," Smith said.

Volunteer at a nonprofit near you.
"I feel like a lot of the reason things have gotten as bad as they have within the abortion rights world is that people are not making a scene, not protesting, not putting the effort into ensuring that the government doesn't take away this right," Smith said. "I want to emphasize that if you're not doing anything, don't expect the best scenario, expect the worst because that's the direction that we're going in."