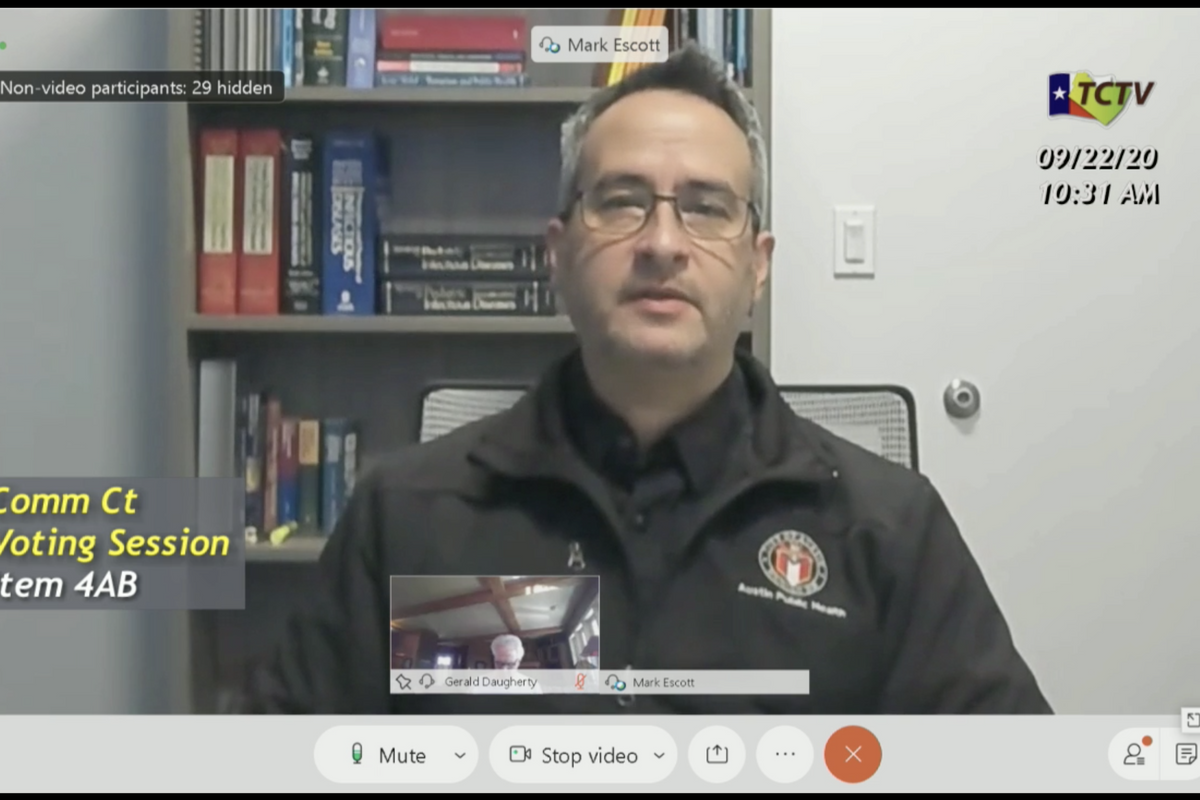 (Travis County)
Travis County commissioners voted unanimously to extend the appointment of Dr. Mark Escott as the local interim health authority, an unpaid position, through March. Austin City Council voted to approve the extension as part of their consent agenda last week.
---
Since the COVID-19 pandemic began in the spring, Escott said his commitment as interim health authority runs 60 to 80 hours a week, time for which he is not compensated.

"I don't receive any pay for my duties as health authority," he told commissioners.
Escott has been serving in the role since last October while Austin Public Health continues its third search for a permanent appointee. He told commissioners that APH has contracted with a national search firm to find his replacement and that the next round of interviews is scheduled for October.
Commissioner Brigid Shea was surprised to learn that the local health authority position is unpaid.
"That's not acceptable to me," she said, suggesting that the city consider allocating federal coronavirus relief funding to compensate Escott.
When asked what factors may be hampering the search, Escott pointed to the limited number of individuals who have both executive and public health experience, the ongoing pandemic and the limited salary available for the position.
"This is a challenge for recruiting all public health positions," Escott said. "Public health is underfunded, and if we want to hire the best and the brightest we're going to have to have discussions about how to recruit them and how to fund them."
At the same meeting, Escott told commissioners that public health departments in the U.S. were not ready for the pandemic—relying on outdated technology like fax machines—due to decades of underfunding.
"I think we have to learn a lesson," he said. "We have learned that we have to invest in public health, we have to invest in infrastructure, we have to invest in data systems so that we can handle these kinds of events. We were certainly unprepared."
Want to read more stories like this one? Start every day with a quick look at what's happening in Austin. Sign up for Austonia.com's free daily morning email.