Get connected with our daily update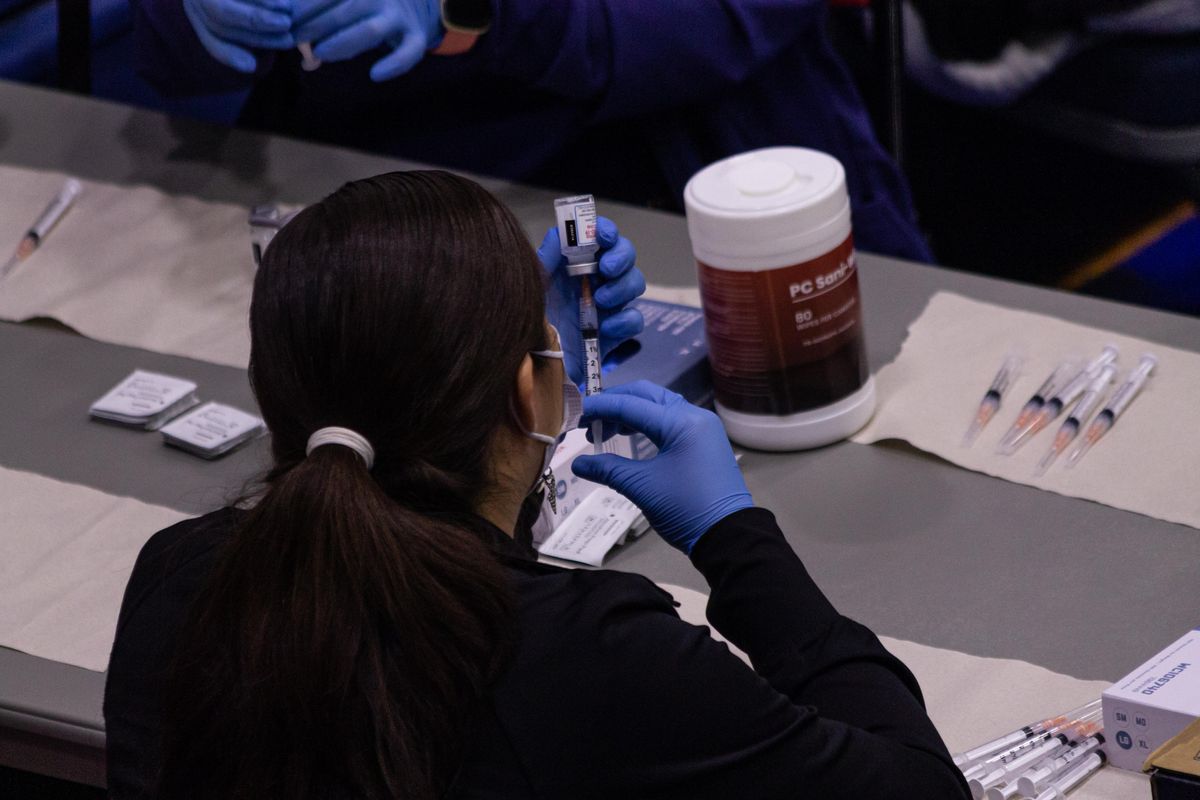 (Christa McWhirter)
Austin Public Health plans to have its COVID-19 vaccine appointment scheduling system back up and running by Thursday evening after the department shut down the system late Monday due to technical issues.
---
Due to the delays, APH tweeted that it will likely need to add an additional day of appointment scheduling outside of its typical release schedule, with appointments dropping on Monday and Thursday evenings.
The technical issues emerged during the Monday evening release period, when APH had 6,000 appointments available for scheduling. "After working with our vendor for multiple hours, it appears there is no immediate fix we can make," the department tweeted. "Unfortunately this means we must end scheduling." As a result, only 2,300 appointments were scheduled at the time, according to a statement issued by the city.
APH provided an update on Tuesday, tweeting that it had identified the issue and was working with its vendor, Salesforce, to get the program up and running in time for the regularly scheduled Thursday release. However, due to the issues, APH does not know who was in the queue on Monday when the issues arose; the department is working to identify those individuals to schedule appointments, a spokesperson told Austonia.
Remaining appointment slots for Friday and Saturday are still scheduled to be released Thursday evening.
After working with our vendor throughout the day, we have identified the issue that occurred during scheduling last night that came from a new program code. We will continue to test the system to have a successful first dose appointment release on Thurs. evening (3/18)

(1/3) pic.twitter.com/g57jh3ls4W
— Austin Public Health (@AusPublicHealth) March 16, 2021
APH's scheduling system has been mired by technical glitches since its debut in mid-January. City staff have worked with the Salesforce team to work on improvements, including a new queuing system, but users continue to report issues—and frustration— with the rollout.
It's embarrassing that in a tech city like this you didn't partner with a firm who could have helped roll this out better.
— parchment (@halfstreet) March 16, 2021
Tara Morales commented on a recent APH Facebook update about her experience. "I've been helping my entire family through the process and feel awful that I sent them the rundown for them only to waste their time," she wrote late Tuesday evening. "I'm getting really tired of spending ALL EVENING Mondays and Thursdays to be so disappointed."

She wasn't alone. "And everyone that waited 6 hours in line only to be booted has to go to the back of the line and try again?!" Brandon Bosserman commented. "Talk about a massive fail. Your should be ashamed. Everyone done it better."
Others wrote that they had had better experiences with local providers such as the University of Texas at Austin, Williamson County and CVS.
"After 3 times waiting hours on APH site and getting no where I went on UT site Monday morning, scheduled appointments for Tuesday afternoon," Chris Thompson commented. "An hour plus to wander through the cue, second dose scheduled at the same time."
In addition to the tech issues, APH continues to face demand that far outstrips its supply of available vaccine doses. Since being designated a hub provider by the state in January, the department has received 12,000 initial doses each week. More than 200,000 people are registered on APH's waitlist who qualify for a vaccine under groups 1A and 1B or as an educator—and are still waiting for an appointment, Austin-Travis County Interim Health Authority Dr. Mark Escott told Austonia on Saturday.
State officials also recently expanded eligibility to include residents ages 50 to 64 under group 1C, which APH estimates will add an additional 200,000 or so people on its waitlist to the priority population. "There's not enough vaccine to go around right at the moment," he said.
Although APH did not make appointments available to those in group 1C on Monday, the department is working to make modifications to its scheduling system to allow it to prioritize registrants in that category, according to a statement issued Saturday.
Read more on APH glitches here: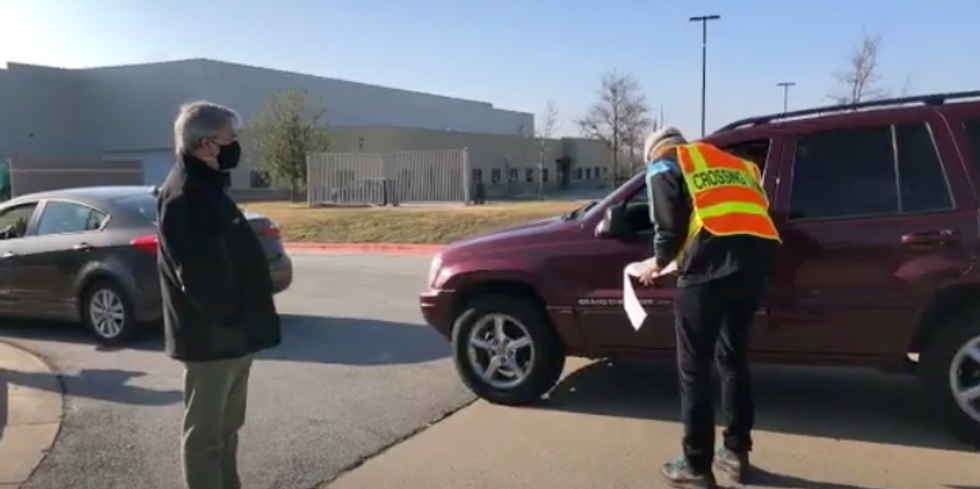 Travis County's first drive-thru vaccine clinic provided hundreds of vaccines to community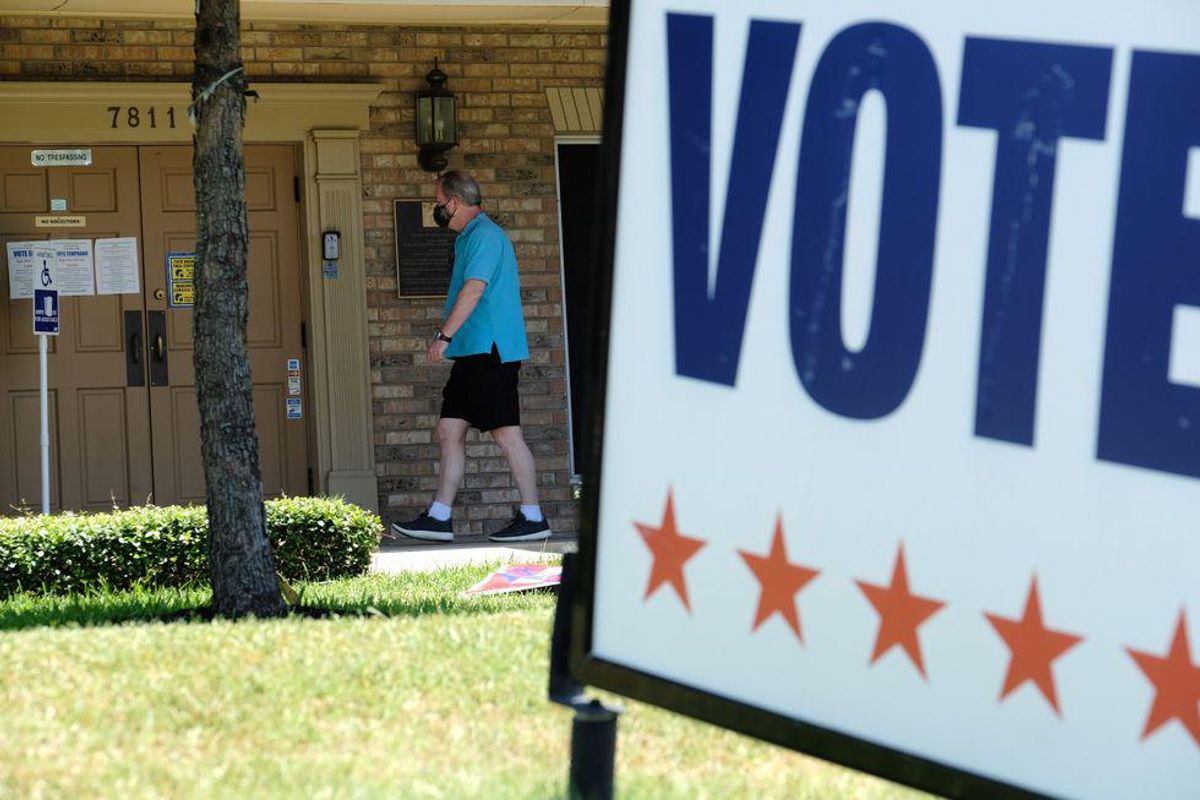 May's second election is here, in which voters will decide on the candidates to represent their party in the November general election after the winner in some March primary races was unclear.
Just like the March primaries, voters will choose which party they choose to vote in. Then based on location, each ballot will show which races are in a runoff.
In Texas, candidates must win at least 50% of the vote to be elected. In the races where the top candidate only received a plurality of votes, a runoff is being held.
Here's everything you need to know before heading to the polls.
Know before you go
Early voting for the Texas primary runoff election begins Monday and will last through May 20; Election Day is May 24.
The registration period for this election has passed; check if you're registered to vote here.
The polls are open from 7 a.m. to 7 p.m. daily. As long as you're in line by 7 p.m., you can vote.
You'll need a valid photo ID to present once you're at a polling location.
Here are the early voting locations in Travis County.
View wait times at polling locations here.
Races to watch in Travis County:
Statewide
Lieutenant Governor
Republican: Incumbent Lt. Gov. Dan Patrick won his primary in March.
Democratic: Mike Collier and Michelle Beckley are vying to be the Democrat candidate on the ballot.
Attorney General
Republican: Incumbent AG Ken Paxton is fighting for his seat against George P. Bush.
Democratic: Rochelle Garza and Joe Jaworski will face off to be the Democratic candidate in this race.
View all the statewide races on the ballot here.
U.S. House of Representatives

View the district you live in here.
District 21
Republican: Incumbent Chip Roy won his primary in March.
Democratic: Claudia Andreana Zapata and Ricardo Villarreal are hoping to secure this vote.
District 35
Republican: Dan McQueen and Michael Rodriguez are going head to head to be the Republican candidate in this race.
Democratic: Former Austin council member Greg Casar won this race in March.
Texas House
District 19
Republican: Ellen Troxclair and Justin Berry are vying to be the Republican candidate in this race.
Democratic: Pam Baggett won her primary in March.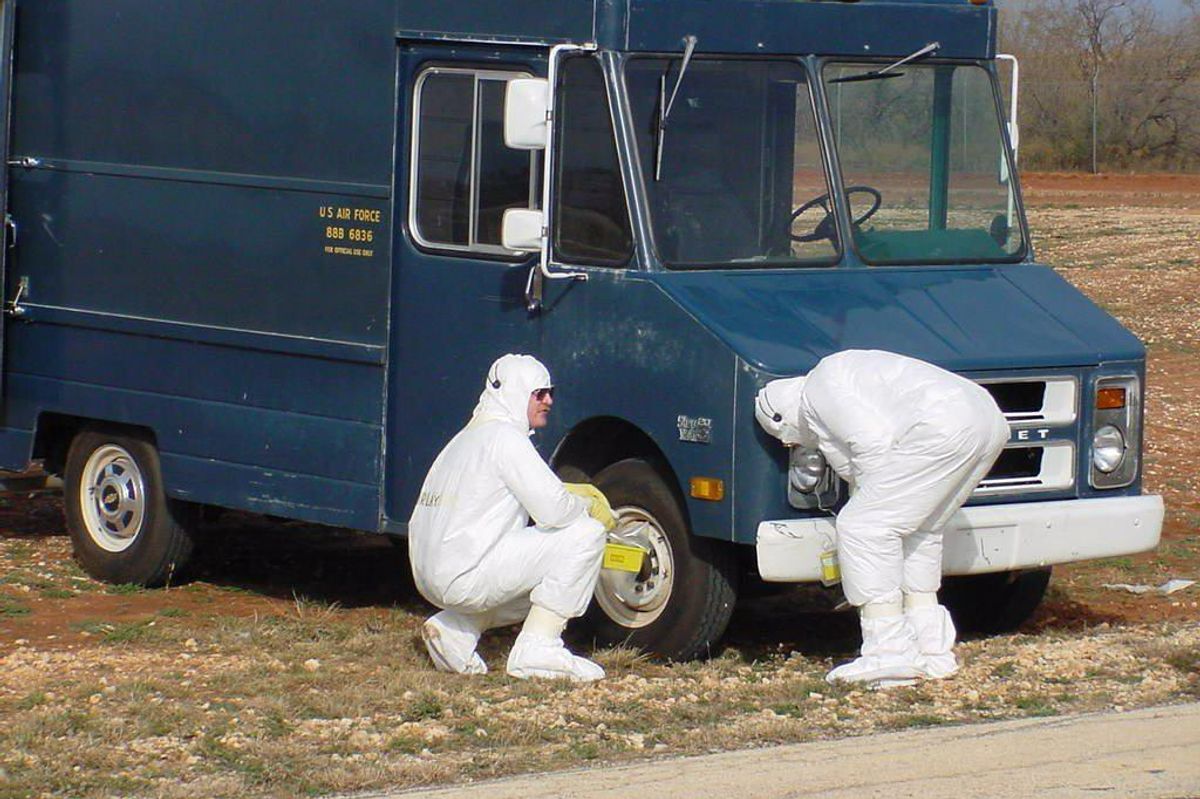 Hazmat suits, low-flying aircraft and more will be seen this week as Austin hosts an exercise to prepare for radiological incident.
The project, called Cobalt Magnet 22, involves more than 30 local, state and federal agencies planning for 18 months to be prepared in the event of radiological threats. It will start Monday and last through May 20.
What to expect: Field teams in protective clothing using radiological monitoring and detection equipment, low-flying aircraft conducting data-gathering overflights, and groups of first responders and others staged at various locations.
The exercise is part of a regular program of training, exercises and planning.
"Th City of Austin is pleased to welcome NNSA and the numerous local, state and federal agencies participating in Cobalt Magnet", said Juan Ortiz, Director of Austin's Homeland Security and Emergency Management Office. "Our goal in this exercise is to test our procedures and make improvements to ensure we're keeping the Austin/Travis County community protected."