Get connected with our daily update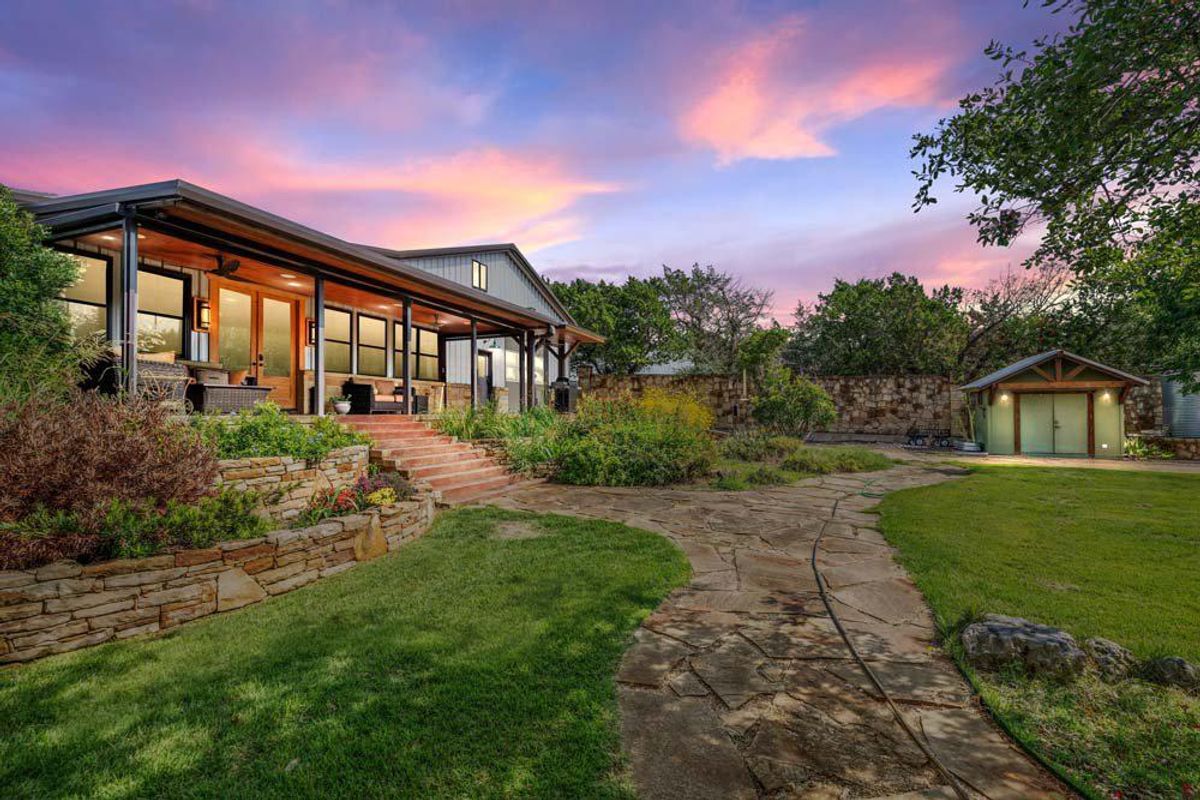 Even though Austin is becoming a big city more and more each day, it's still holding on to the countryside charm that makes Texas unique. After all, who doesn't love some peace and quiet outside of the fast-paced city?
---
Those sprawling ranches you see on the outskirts of town are hard to come by, but they do exist. These three ranches are on the market right now and all within the metro area.
Heading west on Hwy 290, 12990 Trautwein Road is located on 127 sprawling Hill Country acres. This quiet ranch is only 25 minutes away from Downtown Austin but offers all the perks of countryside living with mature oak trees, the juxtaposition of wooded areas and pastures, a private pond with a dock, views of the rolling hills and a scenic drive to get there. The house on the property is a modest two-bedroom, two-bathroom with a wide front porch but with that much land, one could easily build their dream home.
If you've been looking for a place to raise your livestock or rather trying to break into the ranching business, there are existing barns on the premises, making this a great home for equestrians!
A bit further out in Dripping Springs, 500 Mt. Gaitor Road sits on 165 acres of gated property to really make your own. With plenty of green space surrounding the creek that runs through the property, it is perfect for those who love swimming in the great outdoors. Speaking of the great outdoors, the property is under Wildlife Management, meaning the extensive land is home to plenty of fauna like whitetails, turkey, dove, quail and could easily host livestock.

As for the living quarters on the ranch, the home is newly updated with a resort-style pool, waterfall and outdoor kitchen. The nearby barn, at 5,000 square feet, is fully insulated and includes a built-in apartment and studio.
This ranch is 35 minutes without traffic from Downtown but it's only five minutes from the intersection of Ranch Road 12 and Highway 290, so you'll have easy access to Austin's massive metro area.
Nestled in the lakefront city of Volente in the Four Points area of 620 and FM 2222, 14533 Pocohontas Trail is the perfect estate for lovers of Lake Travis. Coming in at just over five acres, this estate is much smaller than the other two but counters with fast access to the comfortable amenities of the city, like an H-E-B right nearby.
A custom-made "barndominium" greets you on the property with 4,357 square feet total, with 1,800 square feet of dedicated living space. Inside is two bedrooms, three bathrooms, an office and a flex room overlooking the adjoining air-conditioned barn. With a propane-powered backup generator in the back, two 10,000 gallon rainwater collection tanks, UV filtration and a purification system, you're prepared for the next winter storm. Plus, there's room for guests at the next door cabin, with one bedroom, one bathroom, a full kitchen and laundry room. And for your allergies sake, cedar trees have been removed from the property.
Best of all, with 195 feet of water frontage, you'll always have an enviable view of the lake.
These listings are held by broker associate and realtor Dave Murray.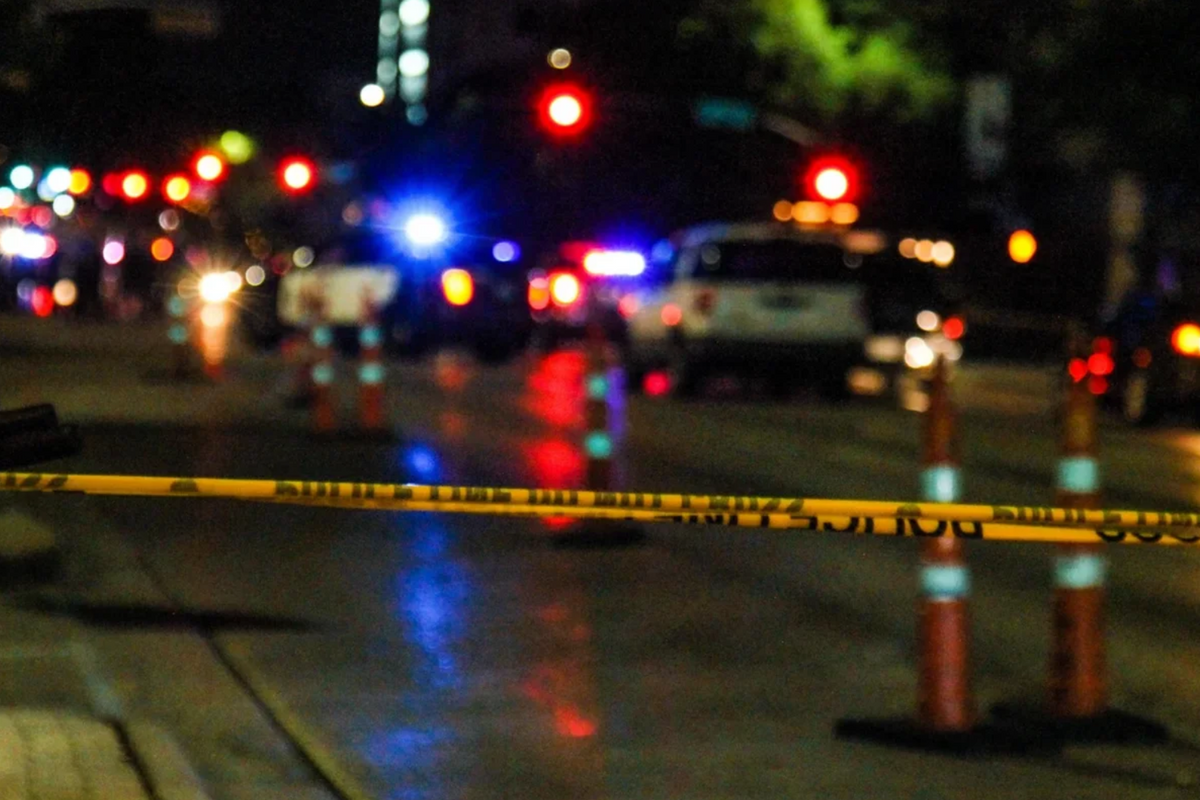 The Austin Police Department is investigating a suspicious death near Waterloo Park on Thursday night.
At the intersection of 12th and Red River streets, police received multiple calls at around 8:40 p.m. about a man covered in blood running in the roadway. Police say the man had potentially been stabbed. Austin-Travis County EMS transported the injured man to a local hospital, where he was pronounced dead.
No suspect is in custody at this time, and police did not reveal any suspect information in a late-night media briefing.
APD is asking anyone with information on this incident to contact Crime Stoppers at 512-472-TIPS or the homicide tip line at 512-477-3588.
Police said this was the second homicide incident they responded to in less than 24 hours.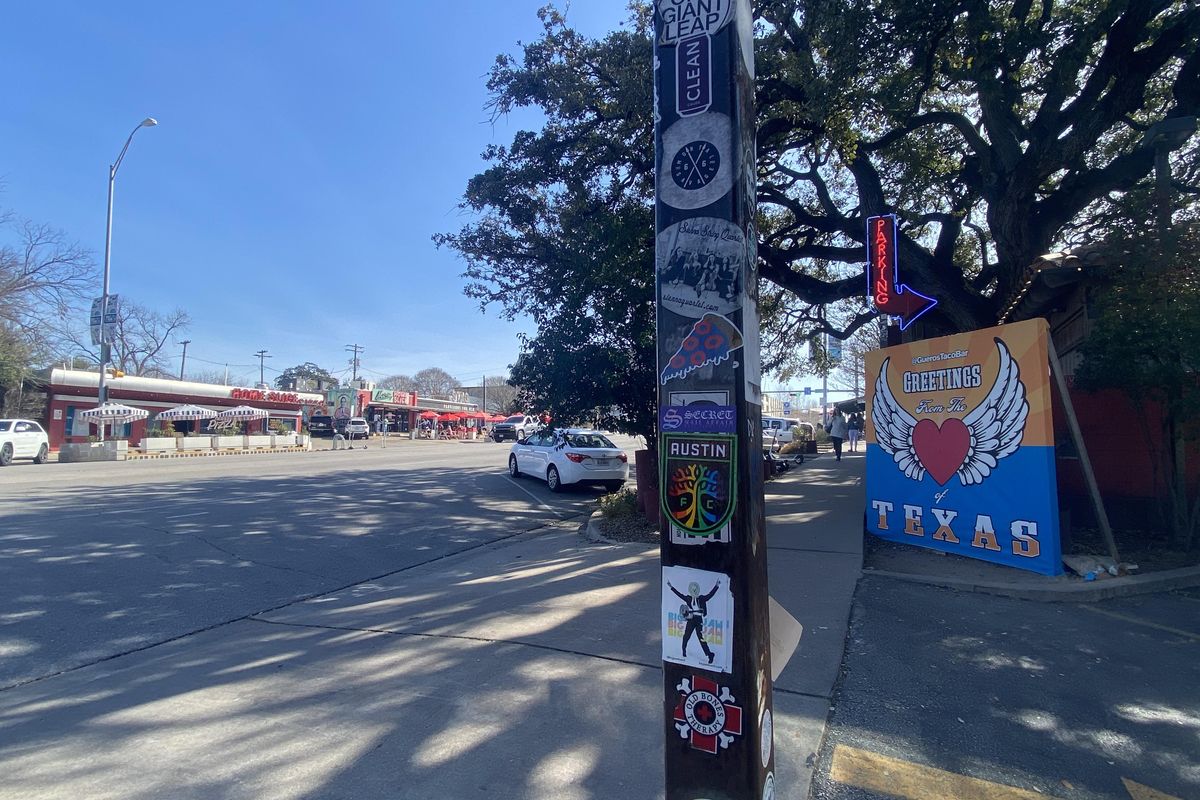 By Samuel Stark
Those of us who have braved the journey to find parking on South Congress Avenue during peak hours know it is not for the faint of heart.
You might be circling, searching for an open spot for what feels like hours. Euphoria fills your spirit when you think you have finally found that perfect spot. But almost as quickly as your optimism ascended, it dissipates as you realize there is an almost inconceivably small car scooched all the way up to the curb. Your journey continues.
The Transportation Department is aware of the parking challenges in the area and is ready to take some steps based on recommendations that came from a study of the parking in the South Congress District, coordinated by the Downtown Austin Alliance.
"(South Congress is) experiencing the issues that happen when you grow businesses within a district: Everybody wants to go there," Jason Redfern, division manager at the Transportation Department, told the Monitor. "And now we have to employ those tools to better manage all the parking and interest within that district," he added.
The South Congress District parking study was split into two phases. Phase one aimed to diagnose the problems through data collection and analysis, and phase two laid out strategies to mitigate them.
The study found that many cars stay parked in the South Congress District, particularly on South Congress Avenue, for extended periods, sometimes beyond eight hours. Further, for the drivers who are violating parking rules, there is limited enforcement due in part to a lack of resources to fund enforcers.
Also, of the 5,400 parking spaces they tallied in the area, nearly 40 percent of the spots available at peak hours go underutilized, while spots on South Congress Avenue stay filled.
One of the study recommendations the Transportation Department is currently going forward with is the establishment of South Congress District as a Parking and Transportation Management District, a defined area that would benefit from the addition of parking meters. If a PTMD is approved in this area, 51 percent of the revenue collected from the parking meters would go to funding transportation-related projects within the district, Redfern said. See the proposed South Congress PTMD boundary here.
These parking districts already exist in the Austin area, including one on the east side.
"We've leveraged dollars (from) the East Austin area (PTMD) to help finish an intersection improvement project where they're going to put in ADA-compliant ramps," Redfern said.
Though eventually the Transportation Department will put meters into the South Congress District if the PTMD is approved, Redfern said they want to ensure other issues, such as simplifying and standardizing residential permit parking, are in place before they add them.
The parking study found that currently in the South Congress District there are 13 different types of residential parking permits, which have varying restrictions. The study authors point out that these different types of permits are "confusing" and suggest that this contributes to the underutilization of available spots, including for employees of South Congress establishments, outside of South Congress Avenue.
Before the PTMD strategy in the South Congress District is adopted, the plans will be presented before the Urban Transportation Commission and the Mobility Committee. The plan will then be presented to City Council, which will vote on it later this year, Redfern said.