Get connected with our daily update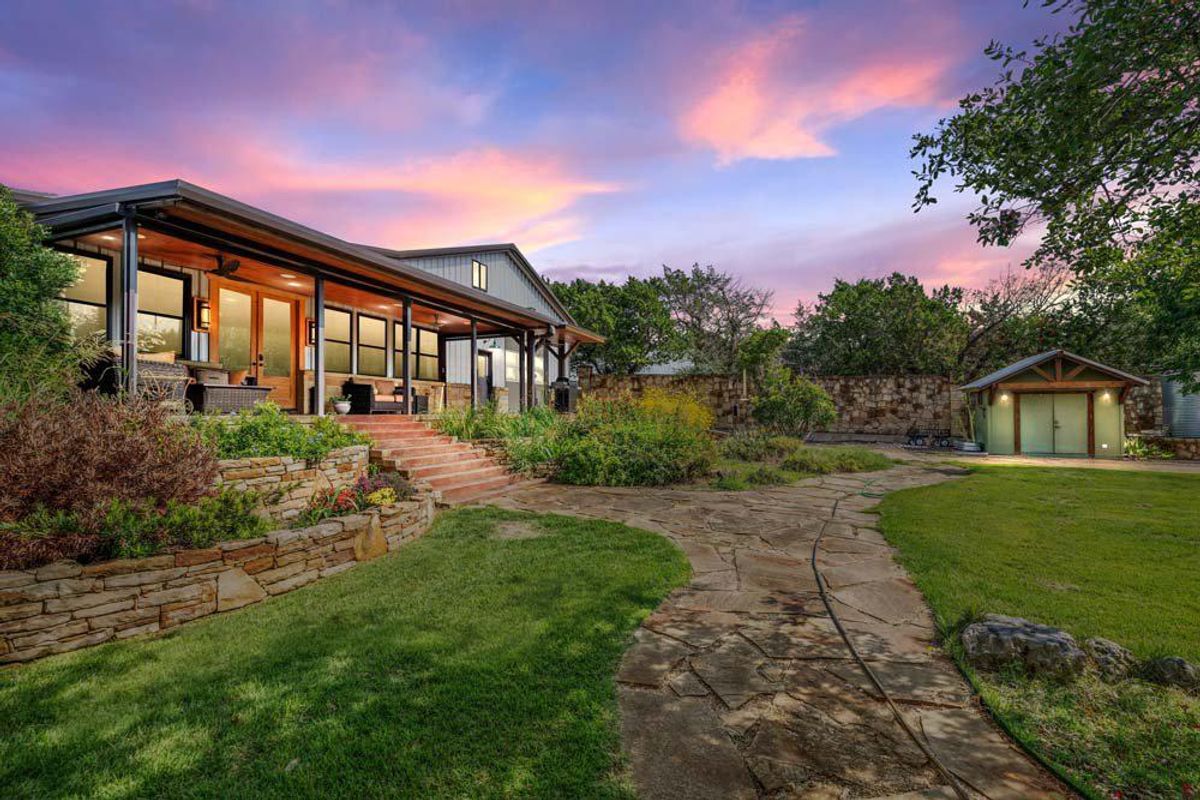 Even though Austin is becoming a big city more and more each day, it's still holding on to the countryside charm that makes Texas unique. After all, who doesn't love some peace and quiet outside of the fast-paced city?
---
Those sprawling ranches you see on the outskirts of town are hard to come by, but they do exist. These three ranches are on the market right now and all within the metro area.
Heading west on Hwy 290, 12990 Trautwein Road is located on 127 sprawling Hill Country acres. This quiet ranch is only 25 minutes away from Downtown Austin but offers all the perks of countryside living with mature oak trees, the juxtaposition of wooded areas and pastures, a private pond with a dock, views of the rolling hills and a scenic drive to get there. The house on the property is a modest two-bedroom, two-bathroom with a wide front porch but with that much land, one could easily build their dream home.
If you've been looking for a place to raise your livestock or rather trying to break into the ranching business, there are existing barns on the premises, making this a great home for equestrians!
A bit further out in Dripping Springs, 500 Mt. Gaitor Road sits on 165 acres of gated property to really make your own. With plenty of green space surrounding the creek that runs through the property, it is perfect for those who love swimming in the great outdoors. Speaking of the great outdoors, the property is under Wildlife Management, meaning the extensive land is home to plenty of fauna like whitetails, turkey, dove, quail and could easily host livestock.

As for the living quarters on the ranch, the home is newly updated with a resort-style pool, waterfall and outdoor kitchen. The nearby barn, at 5,000 square feet, is fully insulated and includes a built-in apartment and studio.
This ranch is 35 minutes without traffic from Downtown but it's only five minutes from the intersection of Ranch Road 12 and Highway 290, so you'll have easy access to Austin's massive metro area.
Nestled in the lakefront city of Volente in the Four Points area of 620 and FM 2222, 14533 Pocohontas Trail is the perfect estate for lovers of Lake Travis. Coming in at just over five acres, this estate is much smaller than the other two but counters with fast access to the comfortable amenities of the city, like an H-E-B right nearby.
A custom-made "barndominium" greets you on the property with 4,357 square feet total, with 1,800 square feet of dedicated living space. Inside is two bedrooms, three bathrooms, an office and a flex room overlooking the adjoining air-conditioned barn. With a propane-powered backup generator in the back, two 10,000 gallon rainwater collection tanks, UV filtration and a purification system, you're prepared for the next winter storm. Plus, there's room for guests at the next door cabin, with one bedroom, one bathroom, a full kitchen and laundry room. And for your allergies sake, cedar trees have been removed from the property.
Best of all, with 195 feet of water frontage, you'll always have an enviable view of the lake.
These listings are held by broker associate and realtor Dave Murray.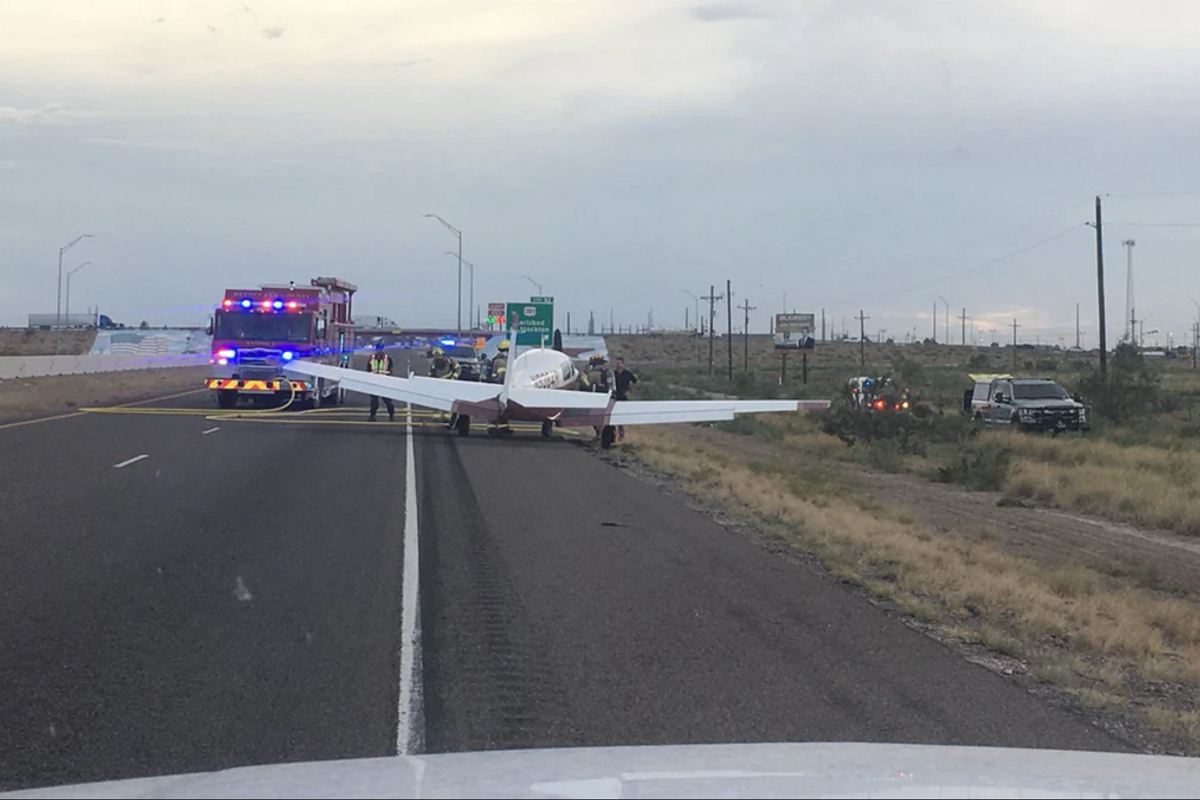 Pilot Adam Skeeter made an emergency landing on Interstate 20 in Pecos, Texas, after departing from Austin.
Skeeter was traveling alone to El Paso for a business meeting on Wednesday afternoon when he said he began experiencing engine failure around 10,300 feet in his Mooney M20K. He was then advised by Pecos Air Traffic Control that Pecos Airport was nearest.
Skeeter said he declared an emergency landing on I-20 when the engine "blew up" and began spitting oil onto the windshield as he used the side windows to see. Air traffic was notified and Skeeter landed between a semi-truck and a pickup.
The Reeves County Sheriff's Office responded to a 911 call of the plane landing shortly after but no injuries or damage to surrounding vehicles was reported.
The FAA will follow up with an investigation.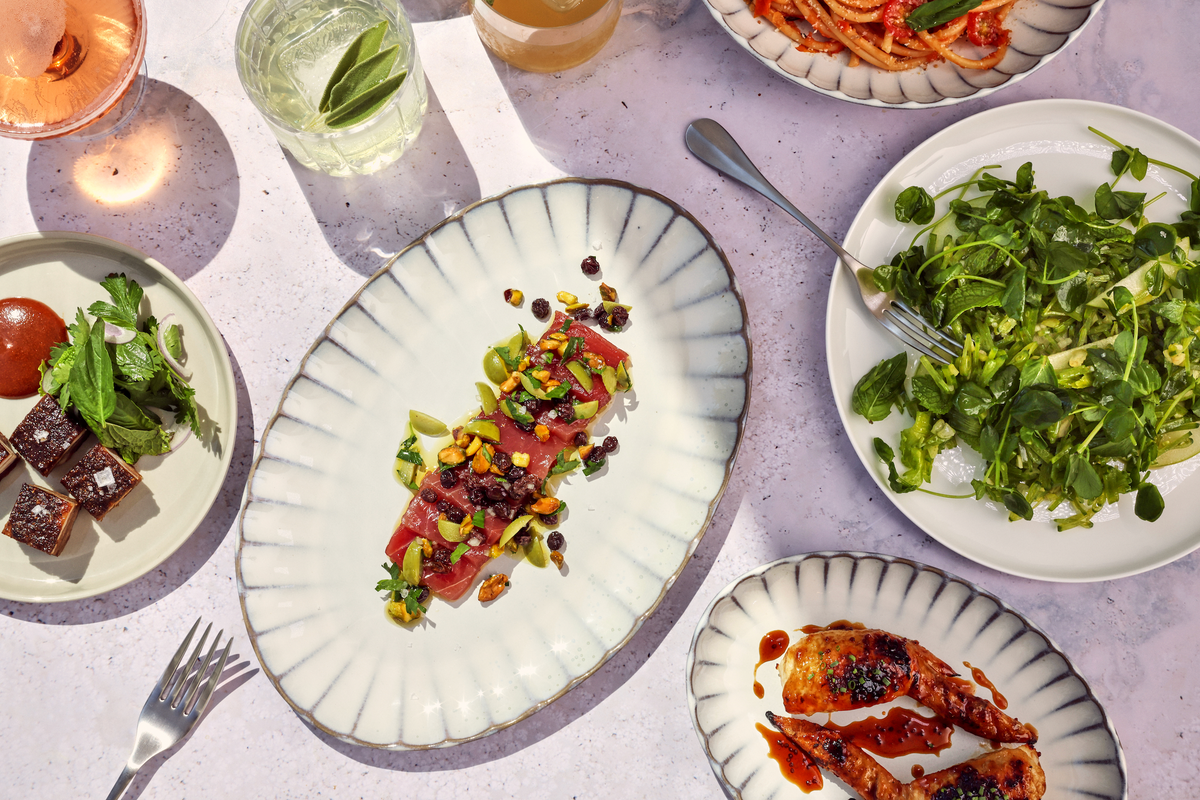 West Riverside is getting a lavish new restaurant offering coastal European food and rooftop views of Lady Bird Lake.
Located on the roof of The Loren residences at Lady Bird Lake, Nido, 1211 W. Riverside Dr., is slated to open in late September 2022 and serve breakfast, lunch, brunch, dinner and a full bar.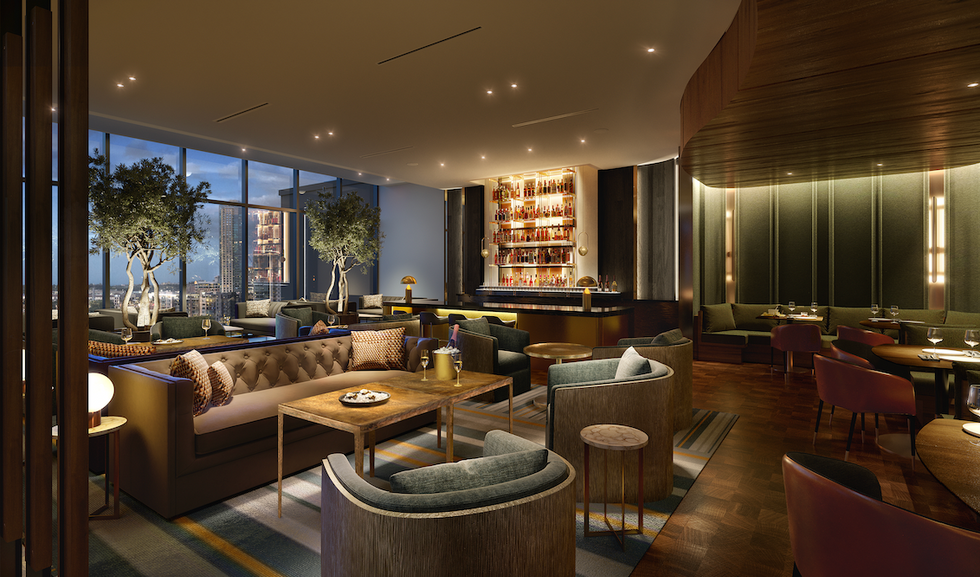 (Rendering courtesy of The Loren at Lady Bird Lake)
Using an "ingredient-first mentality," a release said the restaurant sources locally whenever possible, highlighting Fredricksburg peaches, local citrus, beef, native hardwood and coal from the Hill Country. Nido will also offer food that is friendly to vegan or restrictive diets.
Executive Chef Brad McDonald—who has worked in Michelin Star kitchens Alain Ducasse, Per Se, and Noma—works with a neoclassical approach to French technique and plans to serve seasonal dishes to maximize fresh ingredients.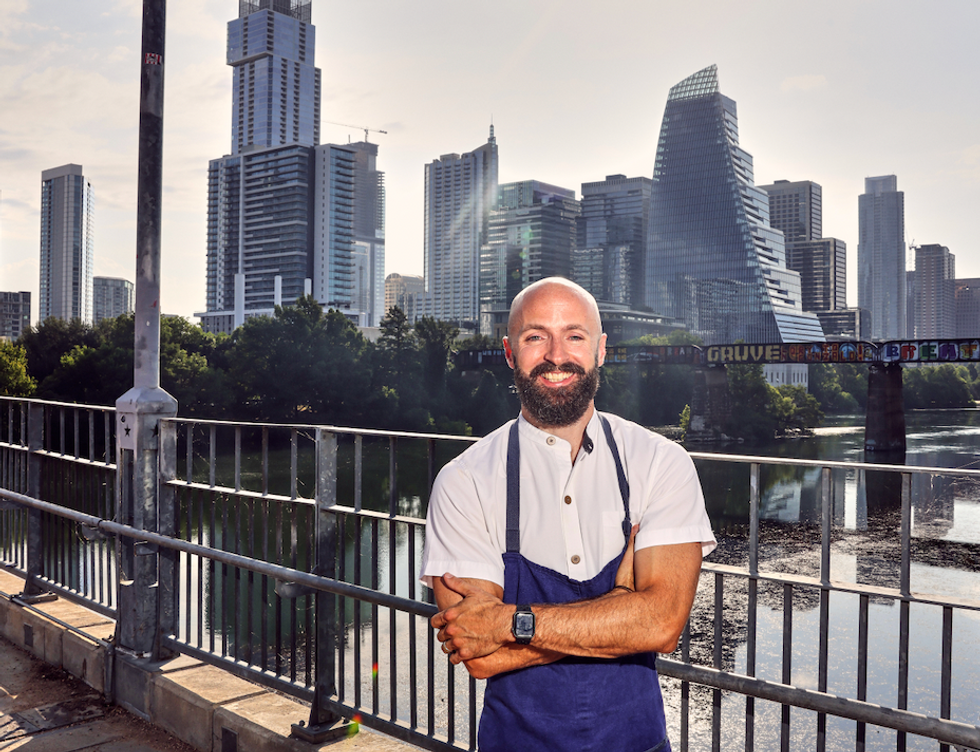 (Mackenzie Smith Kelley)
"Guests can expect an untraditional, yet classic take on dishes, all meant for sharing," McDonald said. "From the moment of arrival, diners perched above Lady Bird Lake will take in an exclusive view of the immediate surroundings and taste their way through the local, regional and international flavors and techniques that have shaped our menu and overall dining experience."
From eight floors up, guests will be able to dine on signature dishes like foie gras and maple stuffed chicken wings; braised lamb breast with milk jam and herb salad; Ricotta Gnudi with blistered cherry tomatoes and nicoise olives; and Grilled Dry-aged Wagyu with aligot potatoes.