Get connected with our daily update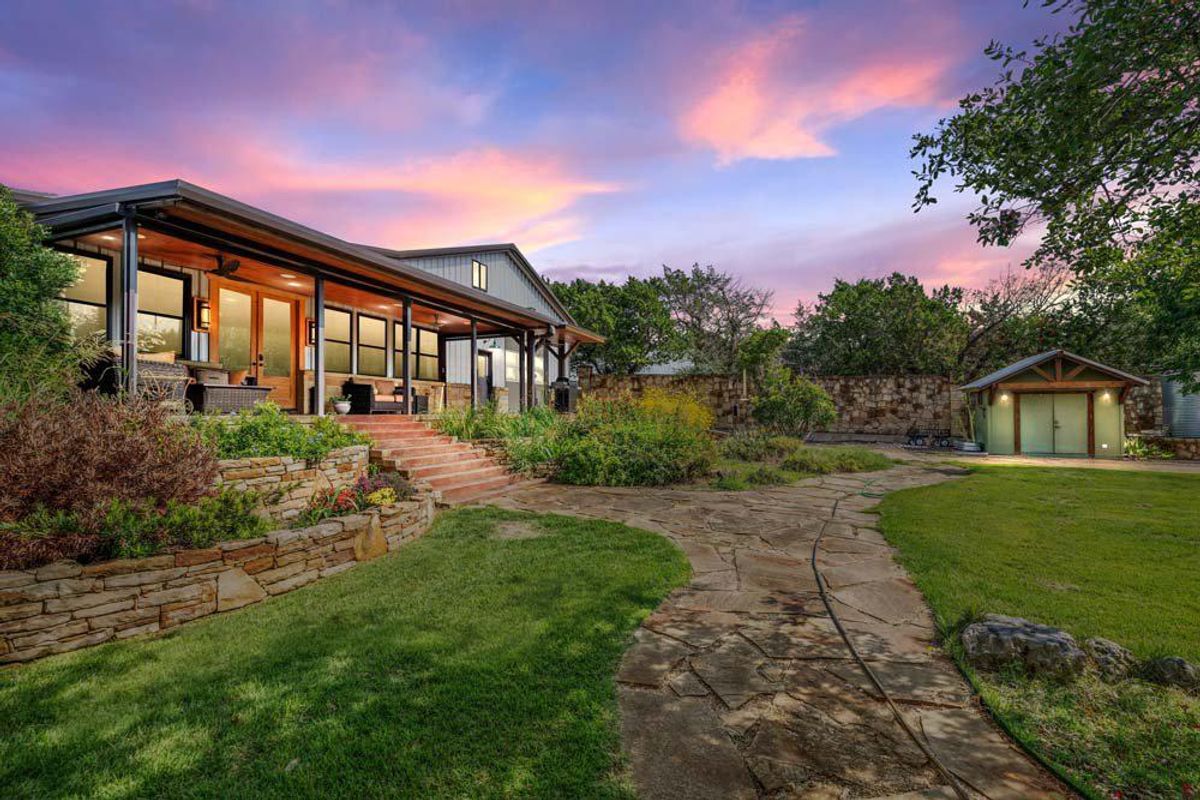 Even though Austin is becoming a big city more and more each day, it's still holding on to the countryside charm that makes Texas unique. After all, who doesn't love some peace and quiet outside of the fast-paced city?
---
Those sprawling ranches you see on the outskirts of town are hard to come by, but they do exist. These three ranches are on the market right now and all within the metro area.
Heading west on Hwy 290, 12990 Trautwein Road is located on 127 sprawling Hill Country acres. This quiet ranch is only 25 minutes away from Downtown Austin but offers all the perks of countryside living with mature oak trees, the juxtaposition of wooded areas and pastures, a private pond with a dock, views of the rolling hills and a scenic drive to get there. The house on the property is a modest two-bedroom, two-bathroom with a wide front porch but with that much land, one could easily build their dream home.
If you've been looking for a place to raise your livestock or rather trying to break into the ranching business, there are existing barns on the premises, making this a great home for equestrians!
A bit further out in Dripping Springs, 500 Mt. Gaitor Road sits on 165 acres of gated property to really make your own. With plenty of green space surrounding the creek that runs through the property, it is perfect for those who love swimming in the great outdoors. Speaking of the great outdoors, the property is under Wildlife Management, meaning the extensive land is home to plenty of fauna like whitetails, turkey, dove, quail and could easily host livestock.

As for the living quarters on the ranch, the home is newly updated with a resort-style pool, waterfall and outdoor kitchen. The nearby barn, at 5,000 square feet, is fully insulated and includes a built-in apartment and studio.
This ranch is 35 minutes without traffic from Downtown but it's only five minutes from the intersection of Ranch Road 12 and Highway 290, so you'll have easy access to Austin's massive metro area.
Nestled in the lakefront city of Volente in the Four Points area of 620 and FM 2222, 14533 Pocohontas Trail is the perfect estate for lovers of Lake Travis. Coming in at just over five acres, this estate is much smaller than the other two but counters with fast access to the comfortable amenities of the city, like an H-E-B right nearby.
A custom-made "barndominium" greets you on the property with 4,357 square feet total, with 1,800 square feet of dedicated living space. Inside is two bedrooms, three bathrooms, an office and a flex room overlooking the adjoining air-conditioned barn. With a propane-powered backup generator in the back, two 10,000 gallon rainwater collection tanks, UV filtration and a purification system, you're prepared for the next winter storm. Plus, there's room for guests at the next door cabin, with one bedroom, one bathroom, a full kitchen and laundry room. And for your allergies sake, cedar trees have been removed from the property.
Best of all, with 195 feet of water frontage, you'll always have an enviable view of the lake.
These listings are held by broker associate and realtor Dave Murray.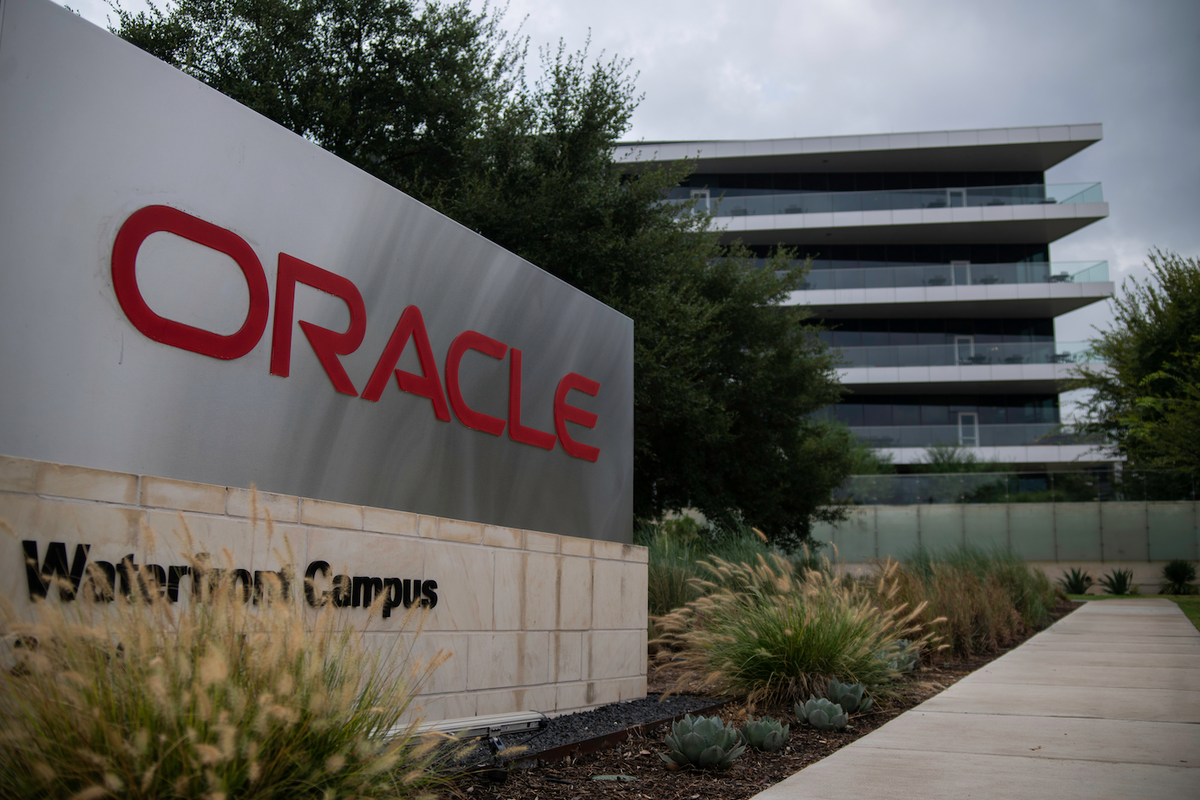 As Haley Daigle neared graduation from St. Edward's University and continued interning at Oracle, the company grew to be her top choice for a job post-grad.
She succeeded and became a full-time employee in an Austin-based marketing position where she had the flexibility to work remotely. Then, on Monday, she got a phone call that she was part of the layoffs at the Austin-based software giant.
"I think a lot of people were blindsided. I don't think that the VPs even knew what was going on, necessarily," Daigle said. "I think it was just kind of a crazy shift that no one realized that there were gonna be this many people laid off on Monday."
Oracle is the latest development in a recent wave of layoffs and hiring freezes at tech companies amid worries of a recession. Daigle said when she was let go, the message was "today's your last day. Your position has been eliminated due to reorganization of the marketing department."
The mass layoffs that accompany a recession have begun, and will continue through the rest of the year. I pray your family is spared.

New layoff announcements:
Amazon
Robinhood
Oracle
Geico
Shopify
Warner Bros
Outreach#Layoffs#BidenRecession
— PatriotDad_Defiant! (@SomeDadIKnow) August 2, 2022
Other tech layoffs include those with an Austin presence like Tesla, which has reportedly laid off more than 200 employees. Meta reduced its initial plan for hiring 10,000 new engineers down to 6,000-7,000. Google has also told employees it plans to slow the pace of hiring. And Apple is expected to take similar measures with CEO Tim Cook telling the Wall Street Journal the company will hire employees in a more "deliberate way."
On the worker end, gearing up for a recession is also top of mind. Just 9% of tech workers feel confident in their job security, notes a June survey from professional networking site Blind. For Daigle, Monday's news set her on a path to snatch a new job swiftly.
"I'm a person who likes to plan way in advance and I thought being at Oracle, I was safe. Obviously, that's not the case," Daigle said. "So right now for me, it's just getting a job that I'm interested in, but also as quickly as possible, because if there is a recession coming, I don't want to go into it with nothing."
This all comes after Austin upped its profile as a tech hub in recent years, and Oracle had played a role in that shift. Just a couple of years before the company announced in 2020 that it'd be moving its headquarters from Silicon Valley to Austin, it opened a 560,000-square-foot campus by Lady Bird Lake.
But as the tech industry's rapid growth in Central Texas slows, workers could turn their talents to other industries. Even Daigle, who had an eye out for tech jobs and had been offered a position at Dell before ultimately choosing Oracle is now taking a less narrow approach to her job search.
She says she's not dead set on tech even as she leaves room in the job hunt for other Austin-based roles.

"I know there's talk of bigger layoffs coming in the future, just all across the board for every company," Daigle said. "So I think moving into my job search, I'm focused less on the tech side of things and more on just something that's appealing to me."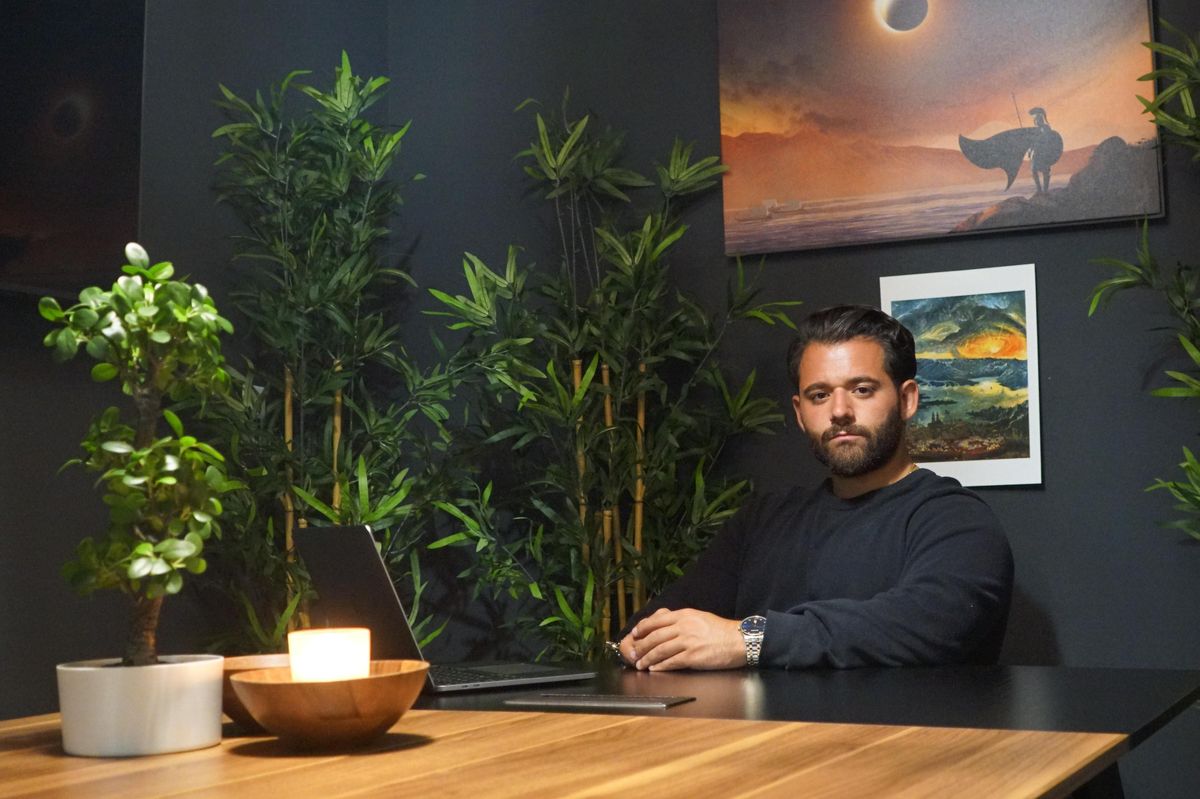 Nick Nanakos is taking the long view.

Founder and CEO of Austin-based ZIKI, Nanakos is on a "multi-decade, global-scale conquest to build the most significant company to ever exist in food."
His Spartan ancestry has made him a fighter for excellence, and his Macedonian heritage (think Alexander the Great) may be what helps drive him toward empire.
Venture capital firm Gigafund, core Elon Musk backers who invested more than $1B into SpaceX, are backing Nanakos's expansive vision of disrupting and transforming the food industry on an industrial scale.
His plan to optimize and re-aggregate multiple elements—ingredients, chefs, cooking techniques, agriculture, teams, factories, real estate, systems, technology, design, and logistics—all integrated on a foundation of proprietary technology, reminds at least one of his investors of a famous trillion-dollar Austin-based company.
"ZIKI is approaching restaurants the same way Tesla approaches cars—with a master plan to be the fastest, most creative company in the category," said investor Ryan Metzger.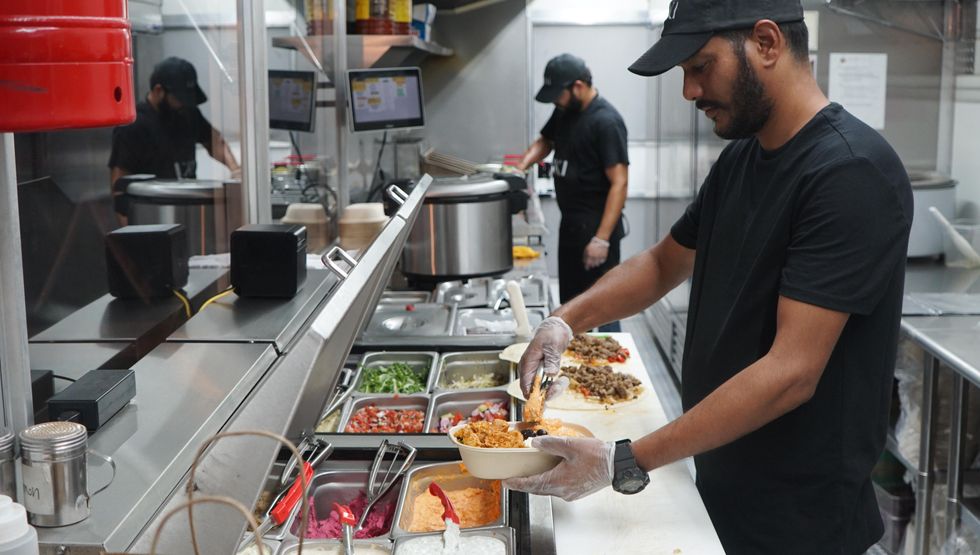 ZIKI
ZIKI is short for "Tzatziki," Greek cuisine's most iconic flavor
ZIKI is a fast-casual restaurant serving Greek & Mexican fusion. Signature bowls, zurritos, salads, sides, drinks, and desserts. The brand's hot pink color illuminates from a distance and is impossible to miss. Food is prepared fresh daily. Veggies, dairy, and meats are sourced locally.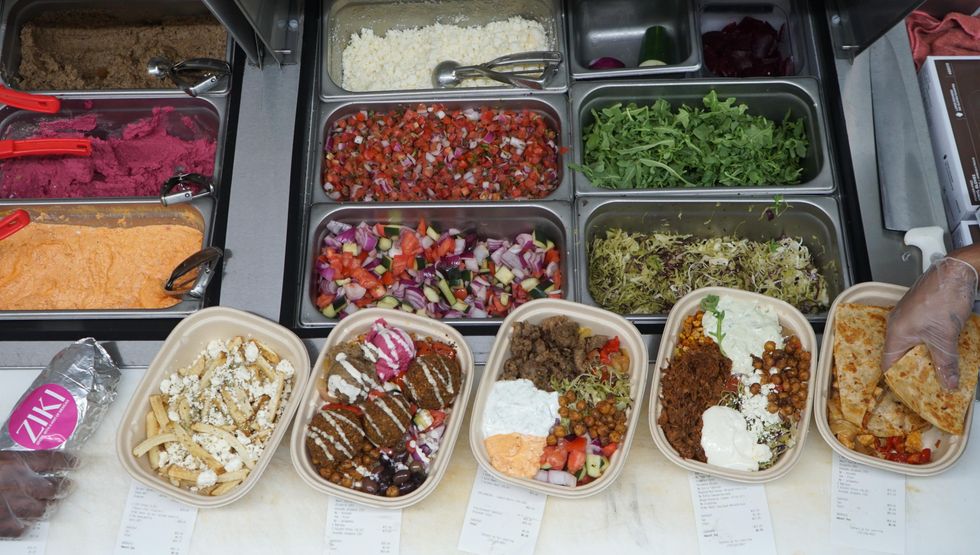 The Zurrito, Greek Fries, Falafel Bowl, Gyro Bowl, Pork Bowl, Quezzadilla
ZIKI
Head of Quality Control, Chef Mo, outlines the system and philosophy: "Proper food sourcing, agricultural partnerships, and quality control systems are imperative to our kitchen operations. The food must always look good, and make people feel good as well.
Nanakos says that it's as much about the heart as it is the head. "Food is a passion business. Embracing our chefs by creating the best possible environment for them determines the outcome of the food. Our chefs are the backbone to our business. When they are happy, they thrive."
Get ready, Austin—you're about to turn pink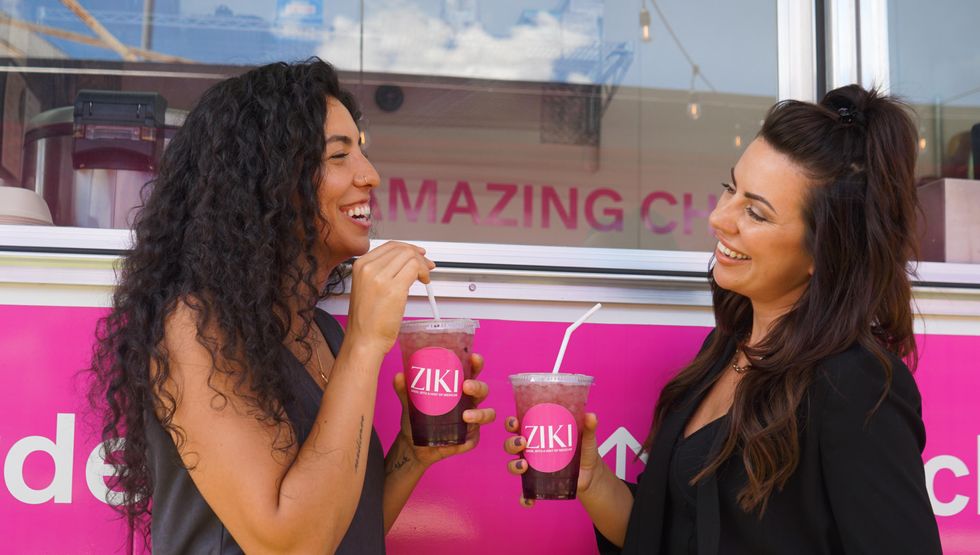 ZIKI
With the boost from Gigafund, ZIKI's goal is to quickly have the largest restaurant presence in all of Austin, before expanding to other cities.
"Austin's love of food, culture, and tech are what add to its vibrancy," says ZIKI's Head of Marketing, Kat Vasylyshyn. "We're painting the city pink."
ZIKI is a member of the largest commercial kitchen in Texas. This serves as their central point of logistics for local restaurant operations. Food inventory arrives here from suppliers. It's prepared on-site, ensuring the highest quality, with an added level of safety and control.
A fleet of Sprinter vans brings the food to modular kitchens for final prep.
ZIKI's systems identify areas with the highest order volume densities and target those areas for placement of new kitchens.
Getting big fast: Why ZIKI is the Tesla of restaurants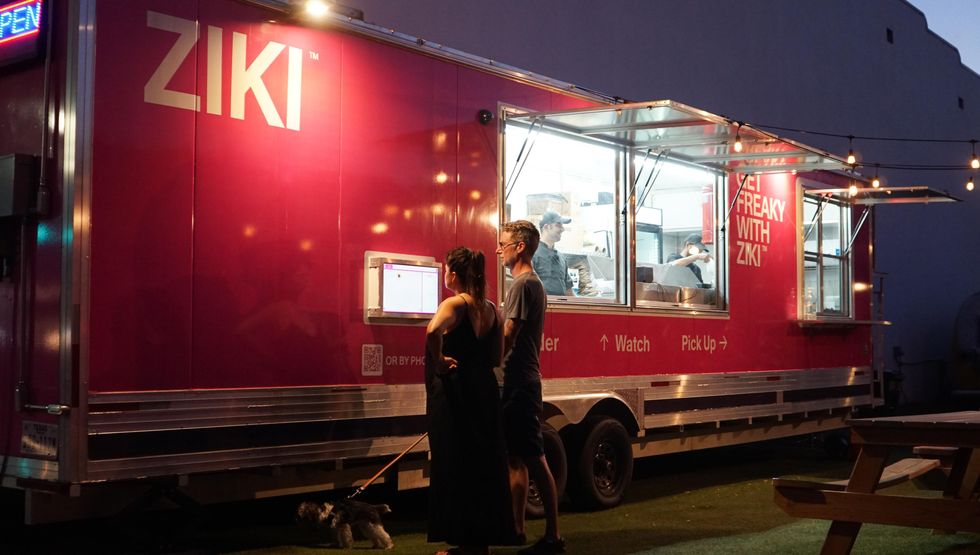 ZIKI
CEO Nick Nanakos is not afraid to state his bold plan: "Our vision is to become the fastest-growing restaurant company on the planet, with unstoppable unit economics."
That doesn't just happen on its own. ZIKI's Chief of Staff, Anthony D'Apolito III, says the Gigafund backing is the green light for a fast start: "We've spent an enormous amount of time building systems prior to our funding, which has positioned us well for scale, and that's showing now in how quickly we're moving."
ZIKI believes that a restaurant should control its own expansion destiny. This is why they're vertically-integrated, manufacturing modular restaurants in the company's Texas factory.
Cutting-edge developments in manufacturing, technology, real estate, and hiring complete the picture.
ZIKI is a company led by a driven, visionary founder that's ready to conquer the world, starting by making you happy with their Greek/Mexican fusion fare, right here in Austin.
You can keep up with ZIKI on Instagram, YouTube, TikTok, and their website.