Get connected with our daily update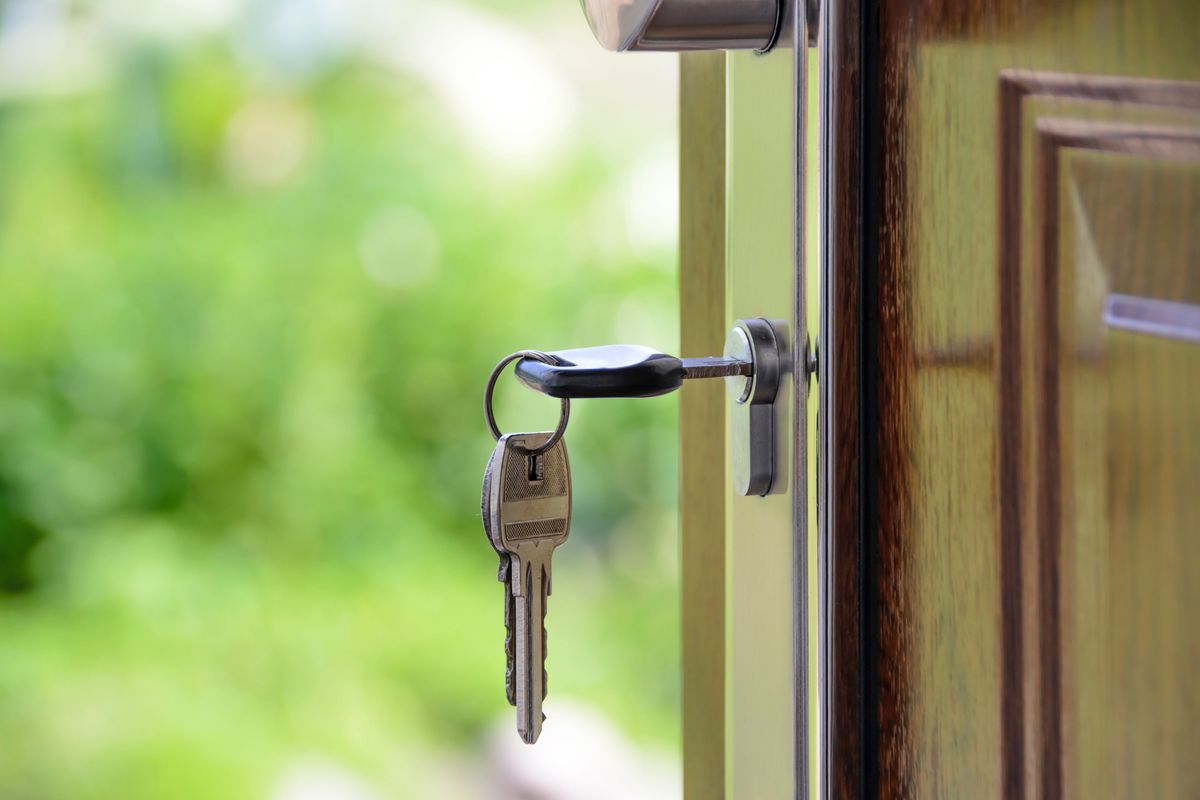 (Pexels)
Spring and summer is typically the busiest season for Austin's real estate market. But since the pandemic hit in March, only the housing sector has seen improvements.
---
The Austin metro saw a 21.5% year-over-year increase in home sales last month, with the median sales price climbing more than 10%. Rentals, on the other hand, are still struggling to recover from the financial hits.
"[March to July] is our peak leasing season, so historically there are usually pretty good size gains month over month this time of year," said Cindi Reed, vice president of regional development for ApartmentData.com. "This is not typical for this time of year."
On the homefront
Recent strong home sales indicate that the local market is bouncing back, despite the ongoing pandemic.
"July was a very encouraging month for the Central Texas housing market," Austin Board of Realtors President Romeo Manzanilla said in a Wednesday press release. "[W]ith two consecutive months of positive numbers, we are growing more confident that this is sustainable and can help be the spark that gets our economy back on track."
Manzanilla attributed the recovery to Austin's "dangerously low" housing inventory, which makes the housing market "ultra-competitive," and with "historically low" interest rates.
Recent economic development initiatives may also responsible.
Laura Huffman, president and CEO of the Austin Chamber of Commerce, said demand for housing is driven by the recent arrivals of electric car manufacturer Tesla, which promises 5,000 jobs at its forthcoming Southeast Travis County Gigafactory, and defense contractor BAE Systems, which announced last week plans for a new campus at Parmer Austin Business Park that will house more than 1,400 employees.
"Even amidst the pandemic, Austin still shines as a magnet for companies that appreciate our robust business climate and abundant talent pool," Huffman said in the same release.
The median home price in the city of Austin is now $423,000, up 11.3% from last year, according to ABoR data. This growth extends to the surrounding areas, including Williamson and Hays counties, which both posted double-digit year-over-year increases in overall sales and median home prices.
A renter's market 
The Austin apartment market, however, is another story.
Since March, the average monthly rent in Austin has declined by about $37, or around 3%, according to a market report compiled by ApartmentData.com.
Reed attributes this to a combination of factors, including low interest rates spurring homeownership; a large amount of new and forthcoming inventory, including at least 49 Austin complexes in the pre-leasing stage; and what she feels is a decline in the number of people moving.
Class A, or luxury, apartments, have seen a more "significant decline" in Austin, with their average monthly rent down nearly 5% in the same period. Downtown, which primarily offers Class A units, has proven to be one of the worst performing submarkets during the pandemic period.
"I have to speculate and wonder: Who wants to pay the high price to live downtown but you don't get the benefits of the urban lifestyle?" Reed said, explaining that COVID has temporarily shut down a lot of the bars, restaurants and music venues that draw people to the area.
While there are some signs that the rental market may return to its pre-pandemic state—including a slight increase in the average rent from June to July and the return of students to college campuses—the apartment industry is still vulnerable to the COVID-19 recession.
Many landlords are worried about rental collection now that stimulus funds have likely run out and evictions remain on hold.
"There's a lot of fear of what's going to happen moving forward," Reed said. "It could go either way."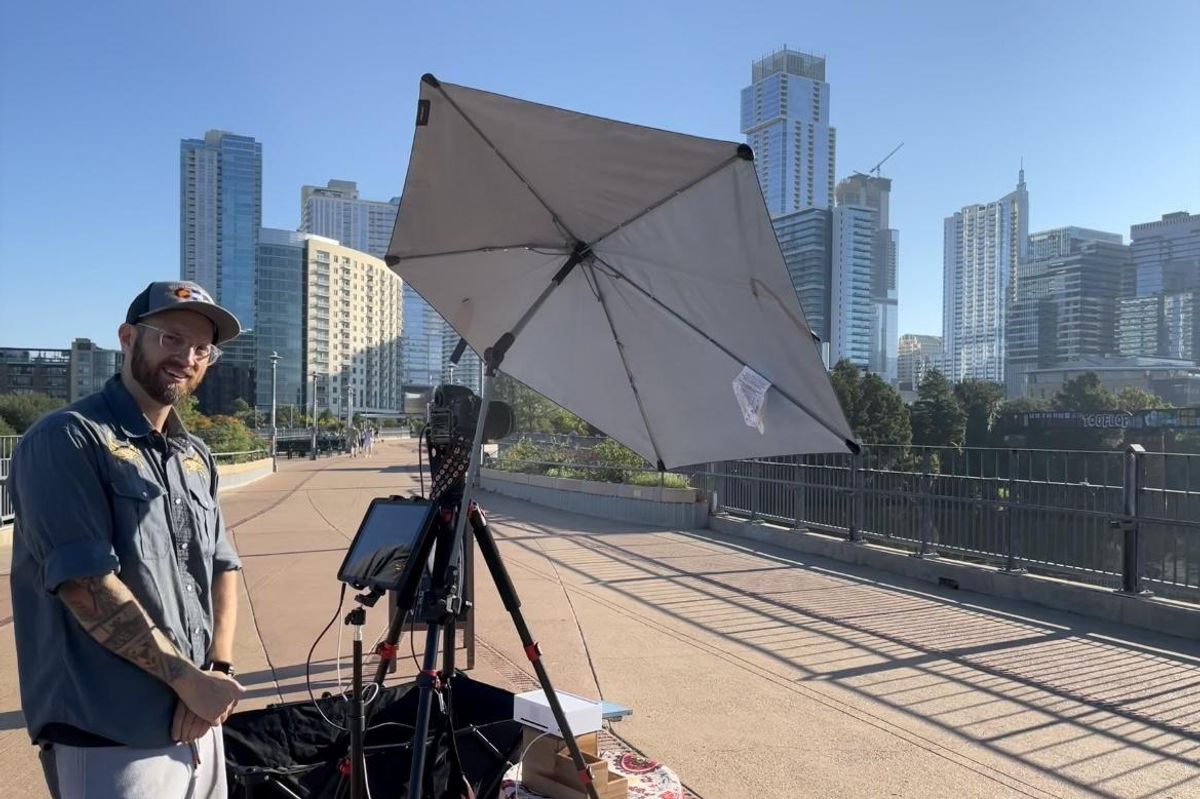 Nicklaus Pereksta says he loves photographing enthusiastic people, and it's why his latest gig offering pictures to people out on Lady Bird Lake's hike and bike trail is going smoothly. He sets up his gear on the Pfluger pedestrian bridge and puts out a sign: Photos, $10.
"Overwhelmingly, this has been a really positive experience," Pereksta said. "I get excited when I wake up in the morning and I can't wait to go to work."
Bikers and joggers are excited about it too. On the pedestrian bridge leading to downtown Thursday morning, a man on an e-bike rode up and posed, wanting more photos.
"I posted the last pictures on Instagram and people loved it. They asked, 'where is this guy?'" the biker told Pereksta. Bashfully, Pereksta, who also photographs landscapes and at weddings and other events, said he was happy to hear that.
Pereksta started these photos about a month ago, after the strenuous runs required in his valet job started causing pain in his legs. And though he has a passion for photography, he wasn't so sure when he started working independently if it would work out.
He felt uncertain about the demand for it and was also worried about having lots of expensive equipment out in the open.
"Then like the first day was nothing but high praise and people are like, this is so awesome. This is great. I've never seen anything like this before. I was like, Wow, this was really good, like positive turnout. So I got encouraged."
Now, he wants to expand and is thinking of contacting the Mueller Farmers Market about how to become a vendor. Still, he'll carry a connection to photographing on the bridge since the word bridge is related to his last name.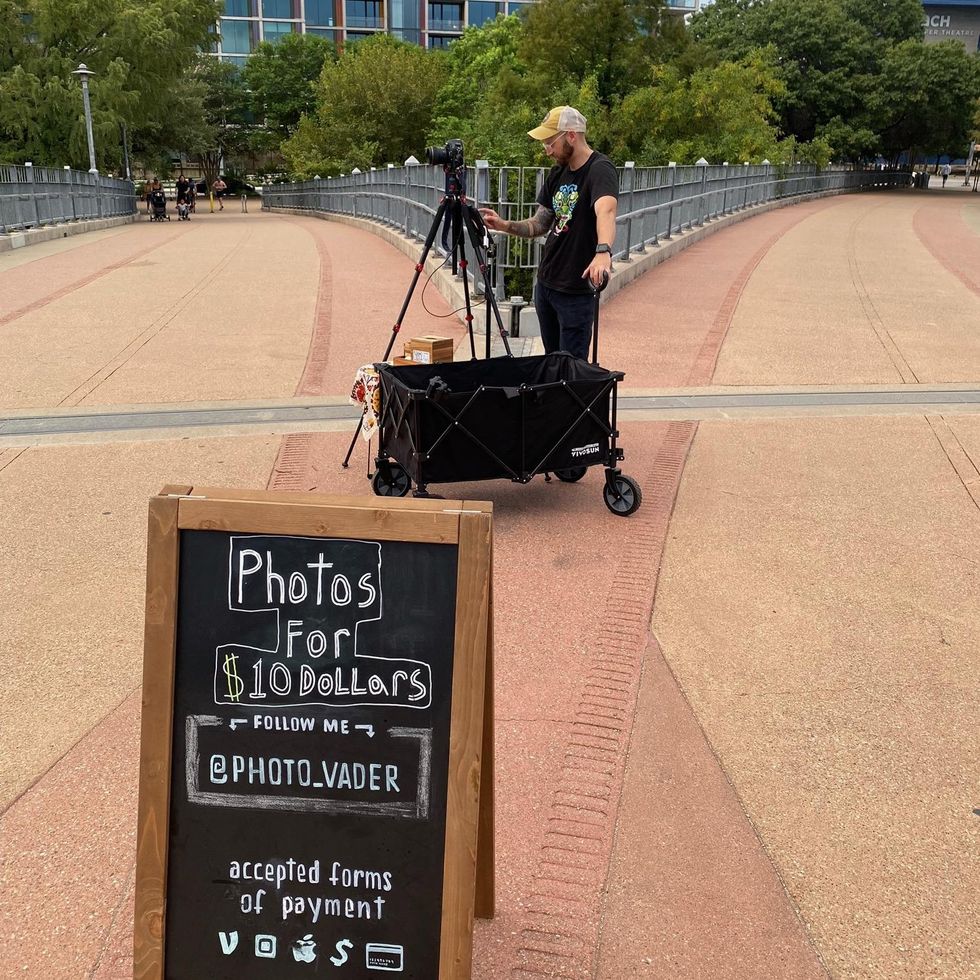 (Dewey C.)
"It's a name my great, great, great grandfather came up with when he was marrying somebody. It's actually quite a romantic name. It means a joining of two bridges," Pereksta said. "So, I thought it was ironic that I'm set up on a bridge. I'm kind of representing my last name right now."
Austonia talked to Pereksta about life in Austin, where he's lived for eight years after living in Boston doing band photography.
What was your first experience with Austin?
I came here to visit some friends and they took me to Barbarella. So we went to Barbarella and I was like, 'wow, this place is great.' And then the restaurants and the food and going to Barton Springs. I was like, 'this is amazing.' Because there's nothing like that in Boston. If you want to go to a natural spring, you got to go to New Hampshire. There's no pools in the city at all. So there's lots of swimming out here.
What do you like best about Austin?
You go to any little quiet bar and there's a band playing that should be like onstage for a sold out show. Yeah, they're playing to 10 people, right? Like, one of the best bands ever and they're playing for 10 people, right? And just little magic moments like that are pretty fun. You just run into little random weird things.
What do you think makes Austin different from other places?
There's no fall.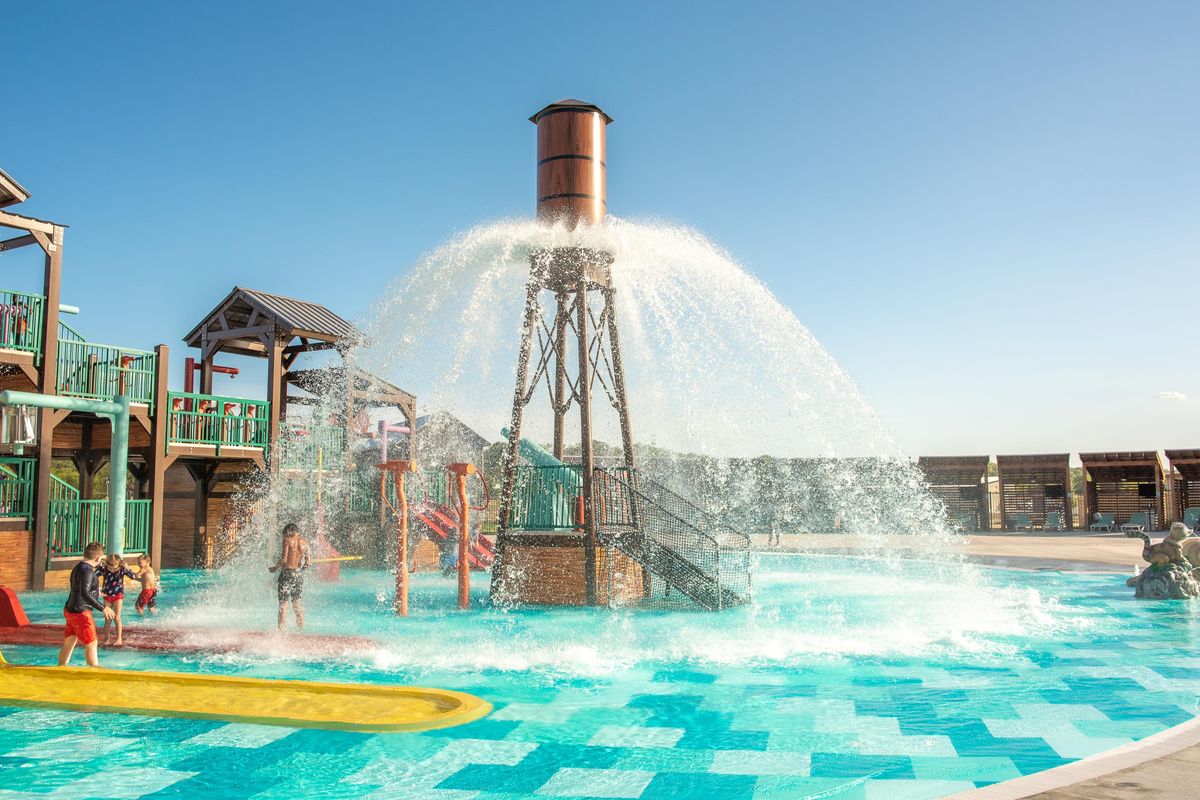 Camp Fimfo Waco
Camp Fimfo Waco, a brand new camping resort, is kicking off football and fall camping season in style! With top-notch amenities, premium accommodations, and 10 weekends of fall fun, there's no better place to have a fall camping getaway, especially if you're a Baylor football fan!
Fall promises to be a one-of-a-kind camping experience. From Sept. 16 to Nov. 24, weekends will be packed with fall-themed activities, including special Halloween weekends in October. Campers can enjoy activities like fall crafts, campground trick-or-treating, costume contests, site decorating, outdoor movie nights, and more!