Get connected with our daily update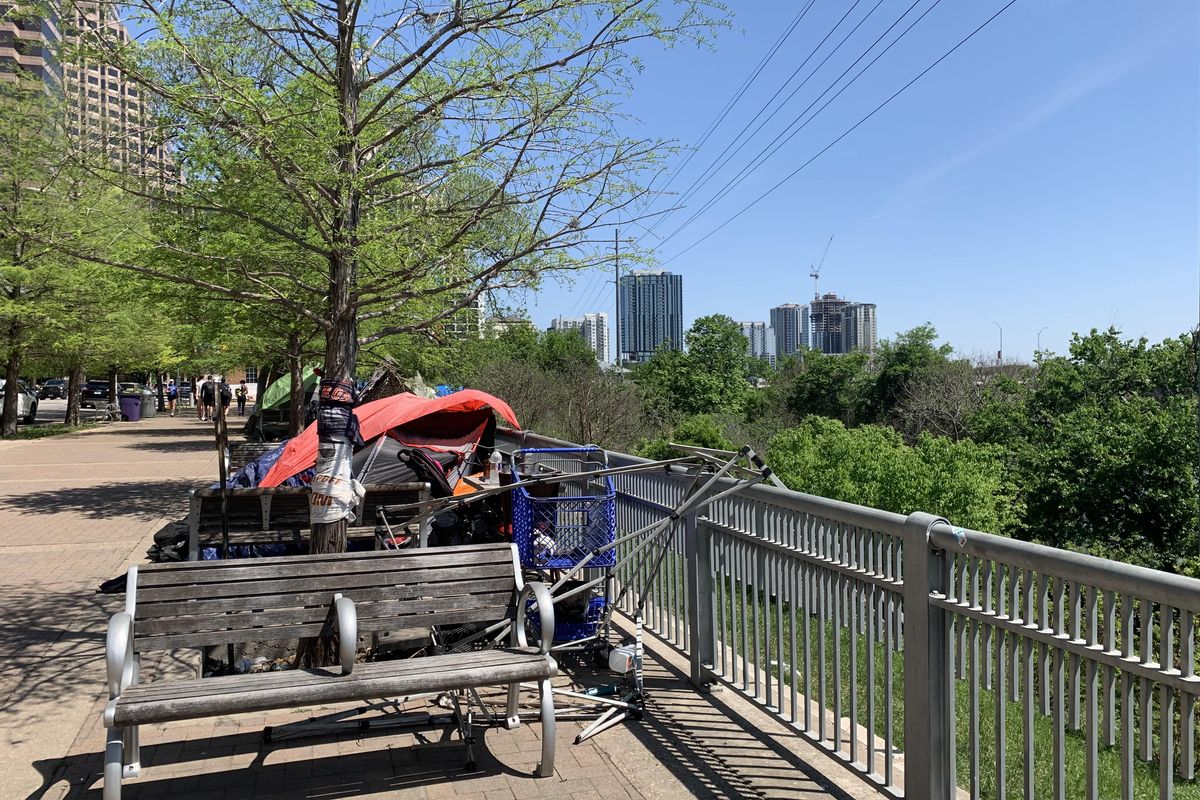 Austin voters have decided: The city will reinstate a ban on sitting, lying, camping and panhandling in certain areas of downtown, near East Austin and West Campus.
---
Proposition B, which proposed reinstating the ban and criminalizing the activities it prohibits, passed with 57.7% of the vote. Across Travis, Williamson and Hays counties, all of which include portions of the city of Austin, 220,420 ballots were cast, accounting for around 18.1% of registered voters.
Now that Prop B has passed, it will take effect—likely in the next couple of days—once the results have been certified.
The proposition stemmed from a citizen-led petition organized by the local political action committee Save Austin Now, which was co-founded by Travis County GOP Chairperson Matt Mackowiak and local Democratic advocate Cleo Petricek. The group's supporters argued that Austin City Council's 2019 decision to overturn the ban has led to an increasingly visible homeless population, with tent cities along Lady Bird Lake and the Riverside median that pose public health and safety concerns.
Prop B's passage is "a massive win for every Austinite who simply wants to live in a safe and clean city," Mackowiak tweeted Saturday evening after the early voting numbers were released.

Opponents, some of whom successfully advocated council two years ago to overturn the ban, argue that it does nothing to address homelessness or provide housing and instead leads to criminal citations, which can further disadvantage homeless residents in their search for housing, employment and other resources.
District 4 Council Member Greg Casar, who led the charge on council to overturn the ban in 2019, does not believe the city is as divided on homelessness policy as the Prop B results may suggest. "We all want to get people out of tents and into homes," he said in an Election Night statement. "Our community must come together after this election and house 3,000 more people because we can only solve homelessness with homes, not handcuffs."

Between 2019 and 2020, the city's homeless population grew around 11%, according to the point-in-time count, an annual census conducted in January by the Ending Community Homelessness Coalition, a local nonprofit. The 2021 count was canceled due to the pandemic.
Although the rate of homelessness in Austin is greater than in other big Texas cities, this growth is in keeping with slight increases across the state in the last few years, Texas Homeless Network President and CEO Eric Samuels recently told Austonia. "We know that people are living behind our greenbelts, people are living in encampments," he said. "Now those people are just more visible, and I think that has caused a lot of the public in Austin to think that homelessness has exploded, when in reality it hasn't. It's just their recognition of homelessness has exploded."
The election period was contentious one.
Mayor Steve Adler urged residents to vote against Prop B on Monday, noting that the early voting turnout thus far had skewed older and more conservative than the city's overall population. Some Prop B supporters took issue with this, arguing that he was being dismissive of certain voters or politicizing Prop B, which Save Austin Now's cofounders have stressed is a bipartisan effort.
State lawmakers are considering a statewide camping ban in response to Austin's changing policy.

Ongoing city efforts to provide housing, including to homeless people living in four designated camps, will continue, city officials have said.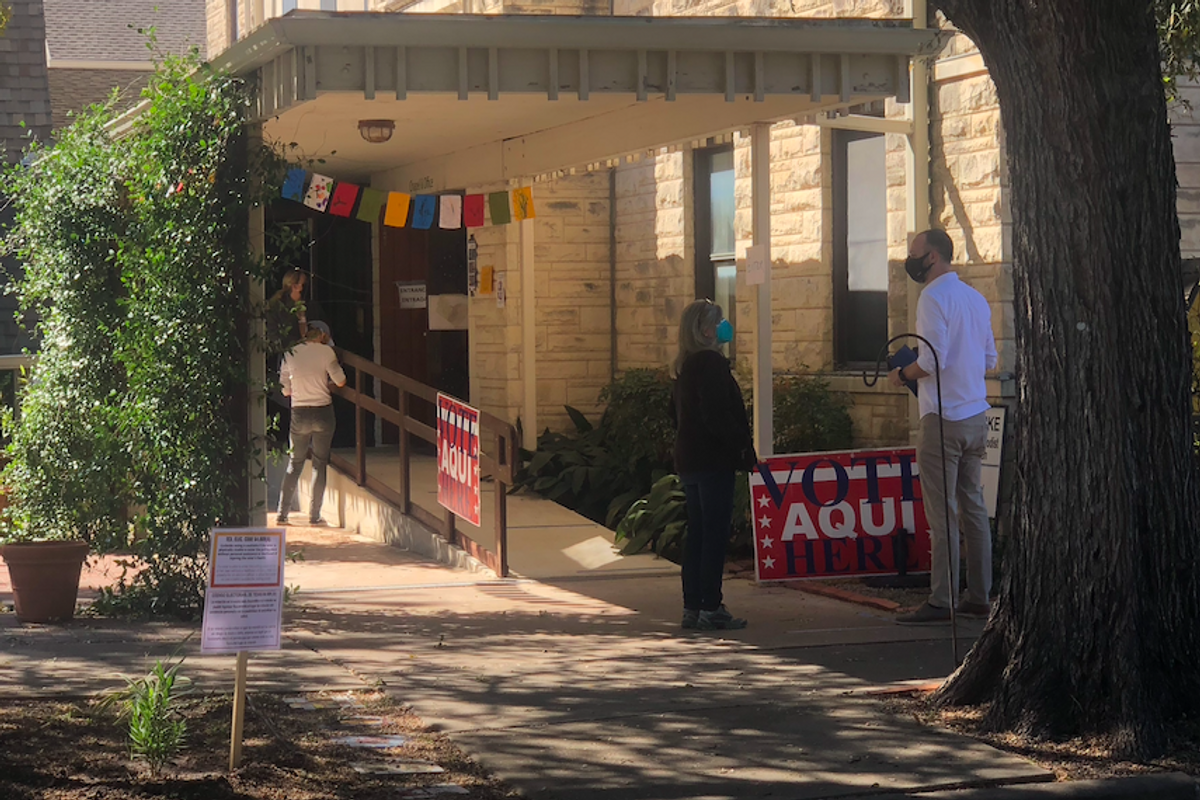 Come later tonight, Texans will officially know who will be on the ballot for the November general election.
In Texas, candidates must win at least 50% of the vote to be elected. In the March primaries where the top candidate only received a plurality of votes, a runoff is being held. Voters will decide on the candidates to represent their party in the November general election. Just like the March primaries, voters will choose which party they'd like to vote in. Then based on location, each ballot will show which races are in a runoff.
Here's everything you need to know before heading to the polls.

Know before you go
The registration period for this election has passed; check if you're registered to vote here.
The polls are open from 7 a.m. to 7 p.m. daily. As long as you're in line by 7 p.m., you can vote.
You'll need a valid photo ID to present once you're at a polling location.
Here is where you can vote in Travis County.
View wait times at polling locations here.
Races to watch in Travis County:
Statewide
Lieutenant Governor
Republican: Incumbent Lt. Gov. Dan Patrick won his primary in March.
Democratic: Mike Collier and Michelle Beckley are vying to be the Democrat candidate on the ballot.
Attorney General
Republican: Incumbent AG Ken Paxton is fighting for his seat against George P. Bush.
Democratic: Rochelle Garza and Joe Jaworski will face off to be the Democratic candidate in this race.
View all the statewide races on the ballot here.
U.S. House of Representatives

View the district you live in here.
District 21
Republican: Incumbent Chip Roy won his primary in March.
Democratic: Claudia Andreana Zapata and Ricardo Villarreal are hoping to secure this vote.
District 35
Republican: Dan McQueen and Michael Rodriguez are going head to head to be the Republican candidate in this race.
Democratic: Former Austin council member Greg Casar won this race in March.
Texas House
District 19
Republican: Ellen Troxclair and Justin Berry are vying to be the Republican candidate in this race.
Democratic: Pam Baggett won her primary in March.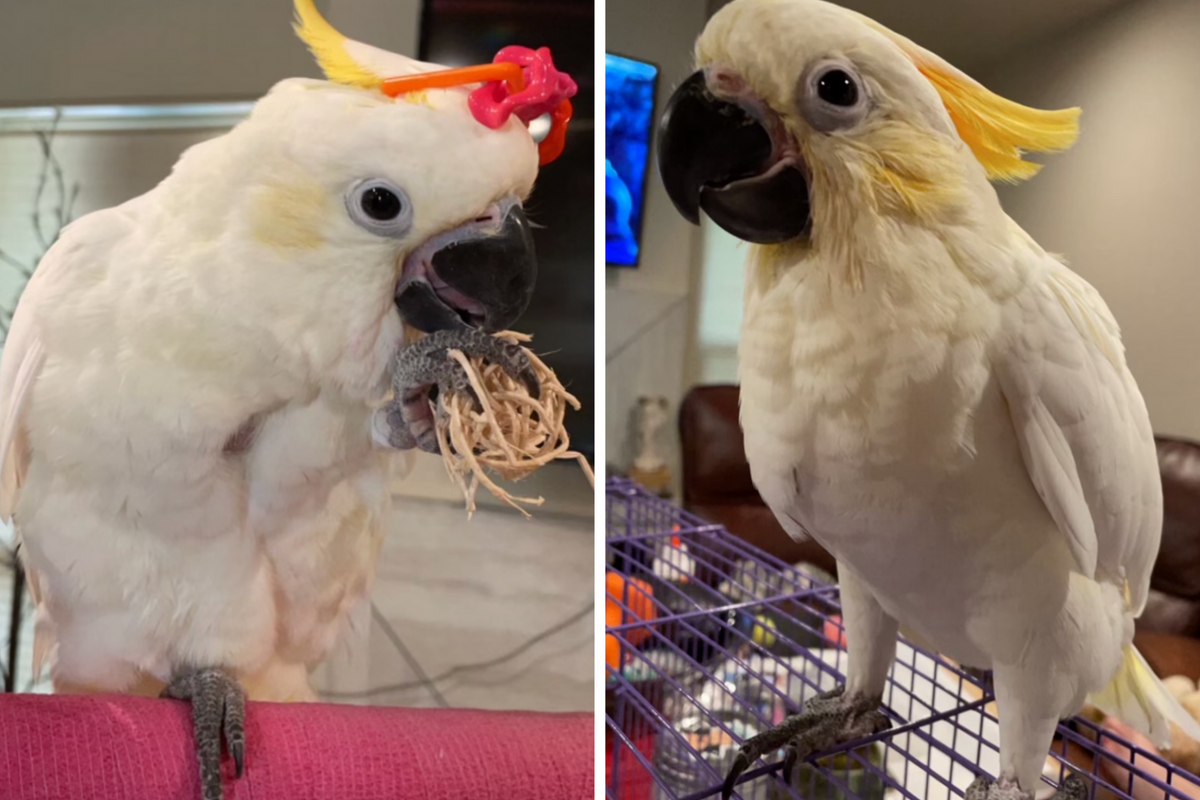 A big-money bird has been stolen from a northwest Austin pet store.
Kelsey Fernandez, the owner of a $6,000 sulphur and citron-crested cockatoo named Lemon Grab, said the emotional support animal was taken from the Gallery of Pets store, around closing time on Sunday.
"I've struggled with mental illness my entire life, and ever since I got him I've been doing so much better," Fernandez told Austonia.
The $6k cockatoo is young and will starve unless he is fed by hand, Fernandez said.
In a surveillance video, a man appears to have something under his shirt as he and two others exit the business around the same time the store believes that Lemon Grab was stolen.
Fernandez said a report has been filed with the Austin Police Department with an $1,000 reward for his return.