Get connected with our daily update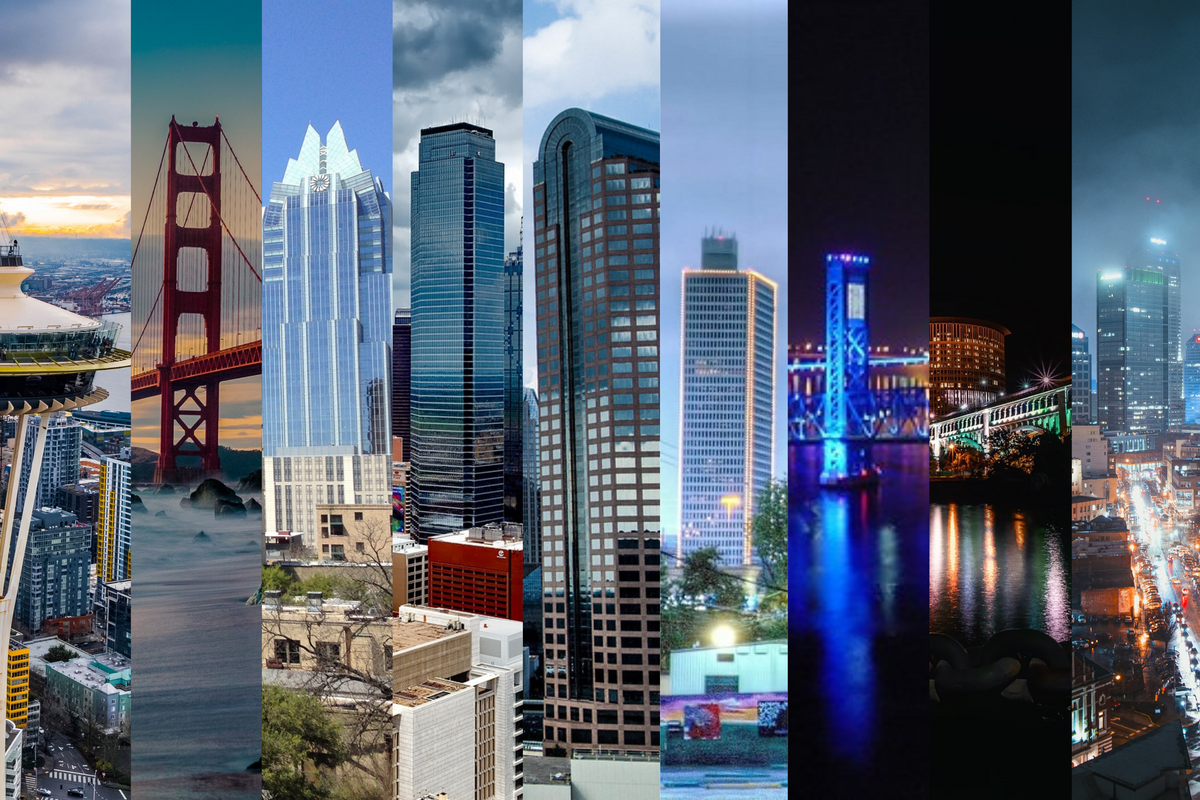 With hundreds of people migrating to Austin every day, housing in hot demand and prices on the rise, affordability is the topic du jour in the Live Music Capital of the world. But is it really that expensive to live here?
---
While rents are rising to record-highs in the Capital City, it falls leagues behind major hubs like New York, Los Angeles and Chicago. Still, for a city with just over 1 million people, Austin's affordability has been under question, with few options even for those making $15 per hour.
Here's how Austin stacks up against other similar-sized cities.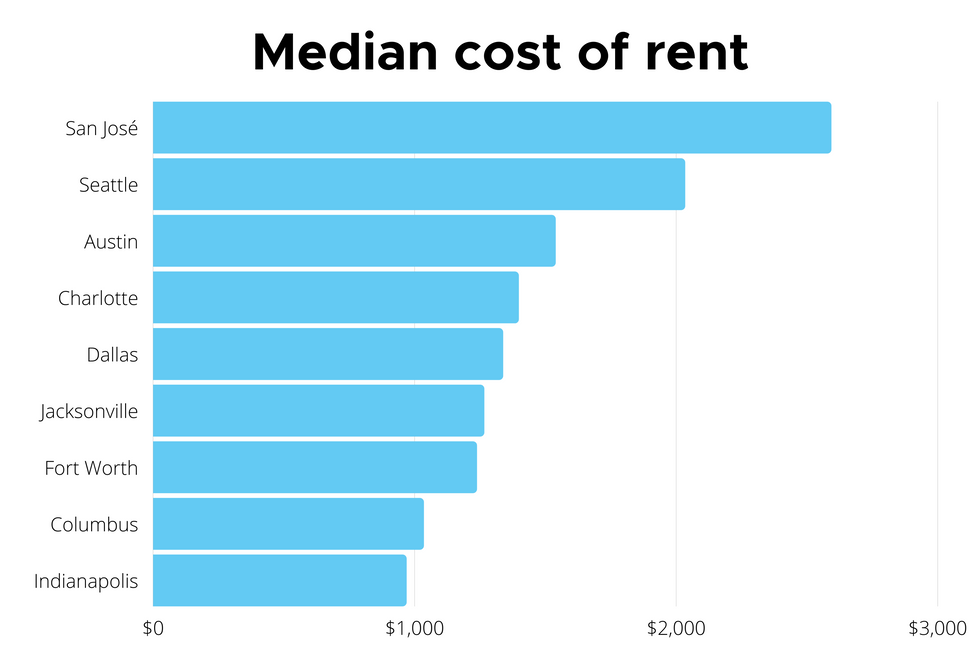 San José, California, pop. 1,009,340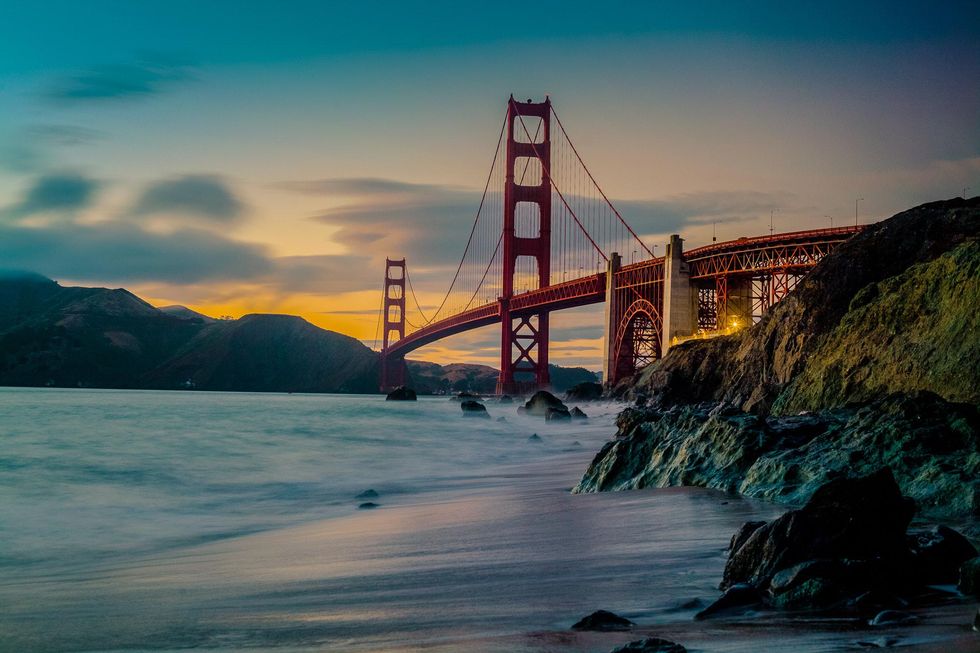 (Pexels)
California is not known for its affordability and San José is no exception—the median rent price in the city falls around $2,593, according to apartment rental site RENTCafe. The average apartment size is 886 square feet, putting the price per square foot at $2.93, which is also on a 4% decline from last year. You won't find housing for less than $1,500, so be prepared to pry open that pocketbook. That's the price you pay for California's tech hub and sunny Bay Area skies!
Seattle, Washington, pop. 776,555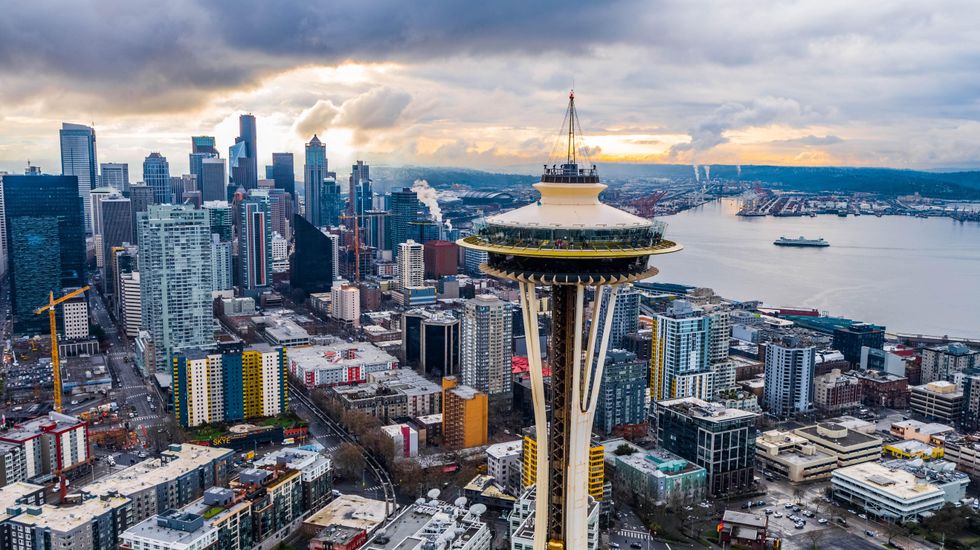 (Pexels)
Coming in with the lowest population, an apartment in Seattle will set you back $2,034 per month on average, according to RENTCafe. Though this is a comparable price to Austin, if you plan on making a move to Seattle, you're going to need to invest in some space solutions because the hefty price will give you much less room to spread out. Just over $2,000 per month will get you 692 square feet of space, meaning you'll pay $2.94 for every foot of space. This price is even after a decrease of 4% from last year and only 4% of housing falls below $1,000 per month.
Austin, Texas, pop. 1,011,790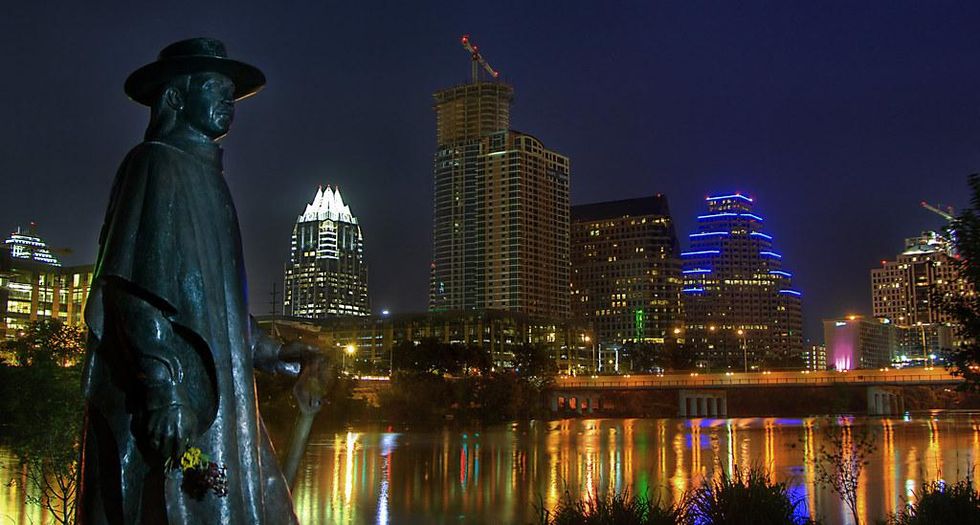 (Knowsphotos/CC)
While stomaching a growing population, Austin is scrambling to find enough housing for its booming populous. You'll be hard-pressed to find an apartment in Austin for cheaper than the median price, $1,539, but with 865 spacious square feet to sprawl out, you'll only be paying $1.78 per foot, according to RENTCafe. A bargain compared to Seattle or San José, plus you'll be right in the center of Texas' luscious Hill Country. Rent has increased by 9% since last year and is likely to increase as the city keeps growing, but 11% of listings are below $1,000 so you can live cheap if you're crafty enough!
Charlotte, North Carolina, pop. 912,096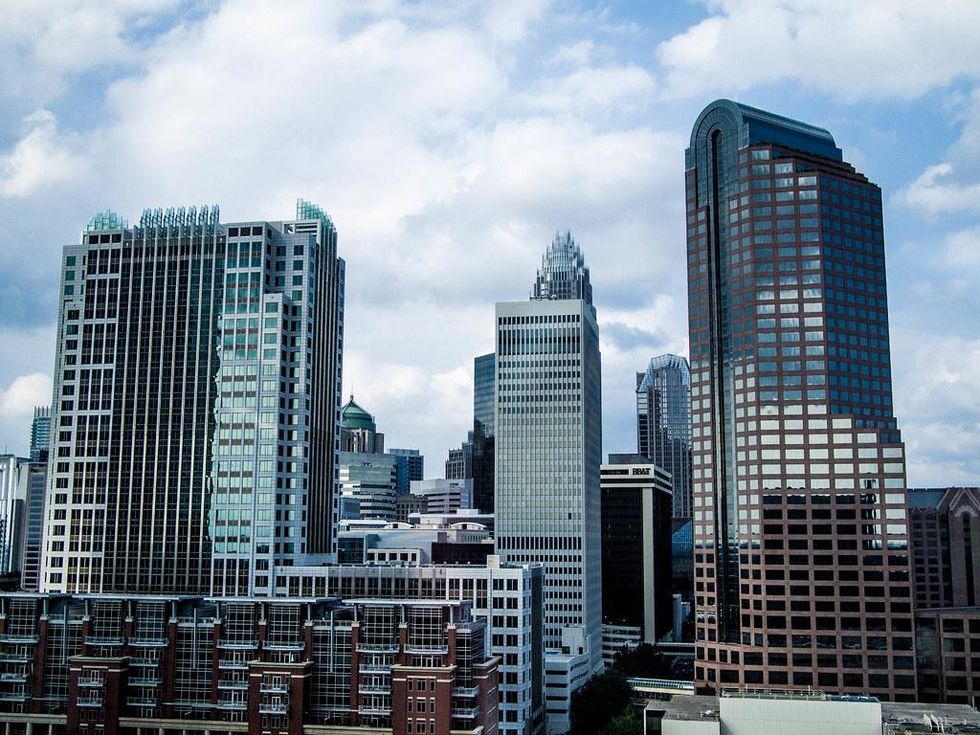 (TrinitySquared/CC)
Known for its big-city views, lake communities and craft brews, Charlotte is just about the same size as Austin and will run you about the same average rent at $1,398 per month. However, you get more bang for your buck, because the price will get you around 942 square feet, pricing at $1.48 per foot. Rent is rising faster than Austin's though, at a 10% increase since last year, and has just a bit more affordable housing, with 15% of units under $1,000. See how else the two cities stack up here.
Dallas, Texas, pop. 1,347,120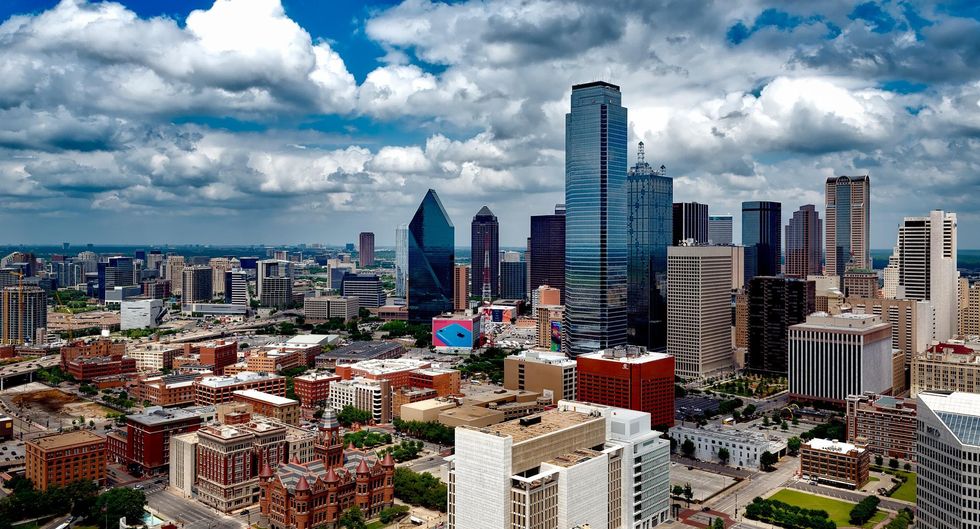 (Pexels)
Love Texas but can't handle the competition in Austin's fast and furious renting market? Dallas might be the city for you if you're willing to pay $1,338 for 848 square feet. At $1.58 per square foot, the home of the Dallas Cowboys is marginally more affordable than Austin so the choice is yours if you can spare an extra $200 per month. Rent is up 7% year over year but 33% of rentals are under $1,000, so affordable options are prevalent. You'll miss out on the river flowing through the city but there are plenty of historical sites to see and a massive metro area.
Jacksonville, Florida, pop. 929,647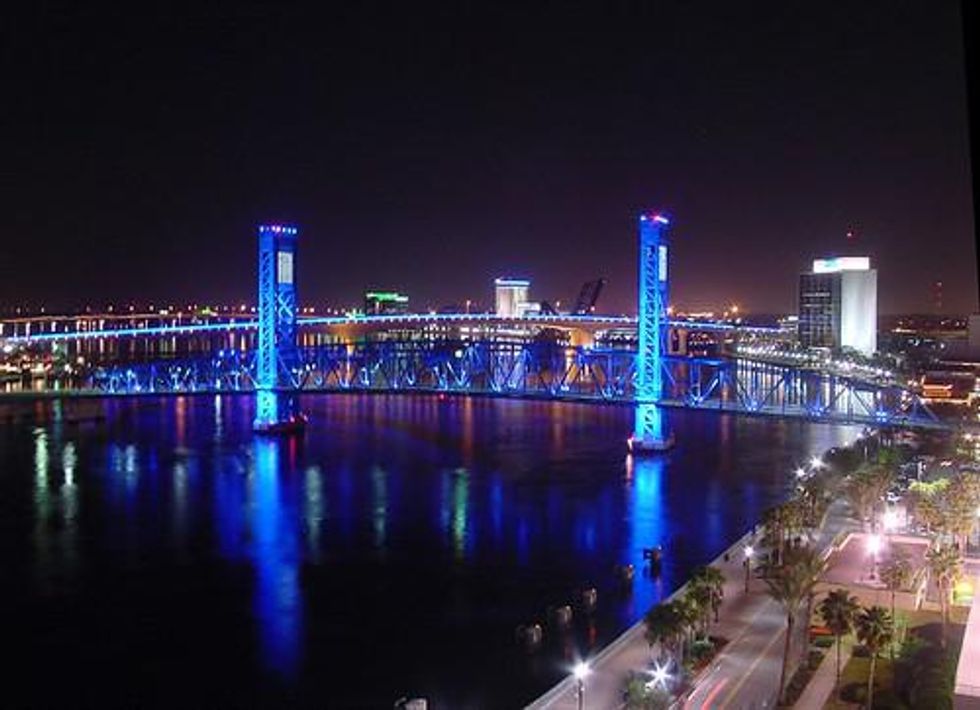 (themechanism/CC)
The largest city by area in the sunshine state, Jacksonville is the most populous city in the southeast and comes with sandy Atlantic beaches. Named the top city for digital nomads (Austin is No. 2), Jacksonville's rent is rising more quickly than any other city on the list—13% since last year—but still packs in plenty of affordable housing. The average rent falls at $1,266 for a generous 965 square feet, meaning you're only paying $1.31 per, and you'll have options, with 27% of units under $1,000.
Fort Worth, Texas, pop. 942,323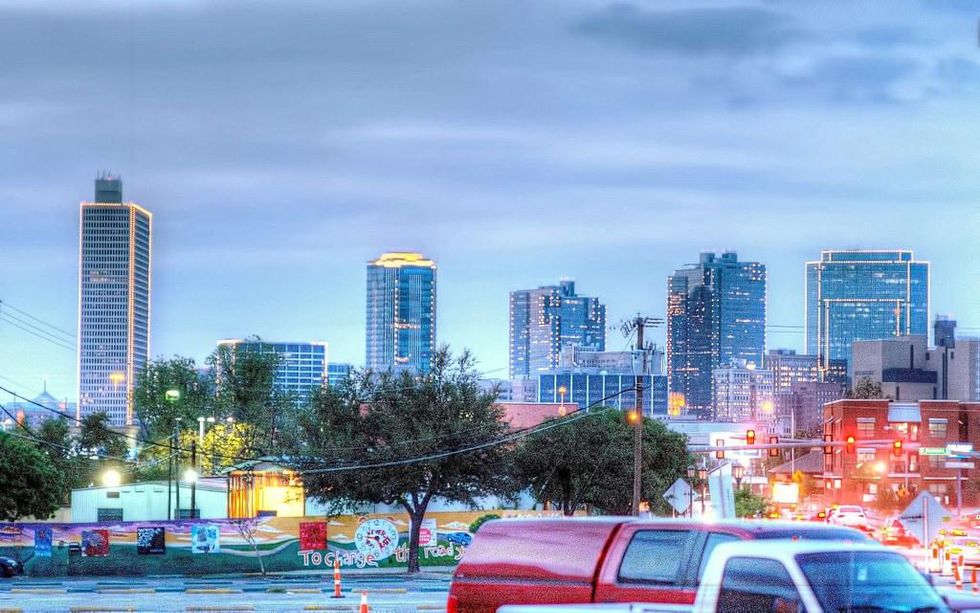 (dave_hensley/CC)
Just outside Dallas, Fort Worth is a fairly affordable choice in Texas. There, you'll find a median rent of $1,238 that will leave you room to grow in 872 square feet, putting the price per foot at $1.42, according to RENTCafe. Like most of the cities in this range, Fort Worth rent has risen 8% since last year but since 31% of its units are under $1,000 per month, you're less likely to struggle to find a place you can afford. The city packs plenty of art museums to visit and a country flair—rodeos and the National Cowgirl Museum await.
Columbus, Ohio, pop. 913,921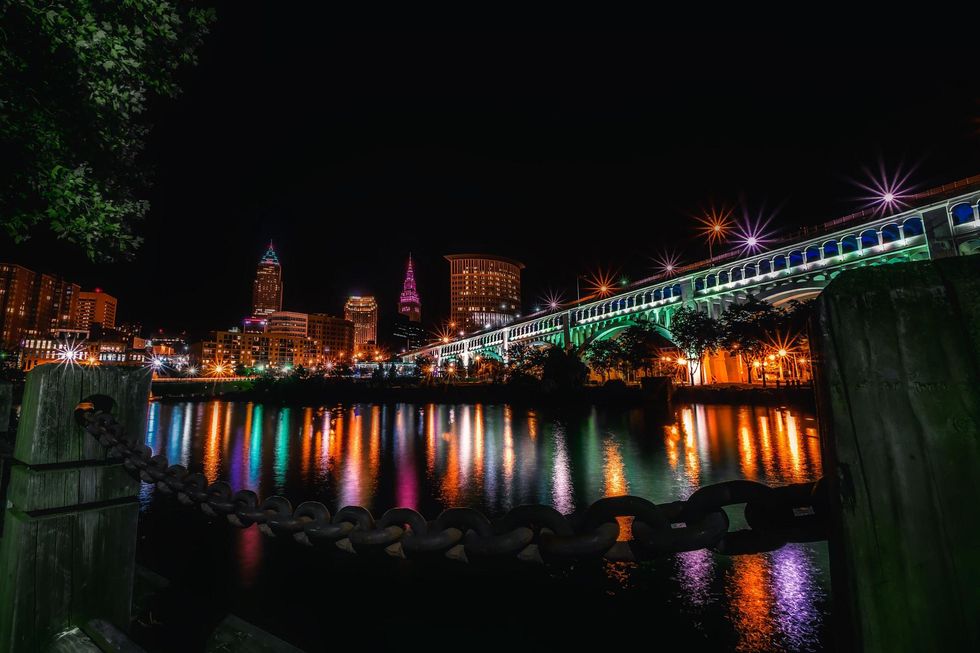 (Pexels)
Though it is the capital city of Ohio, Columbus' charming brick houses, bustling art scene and plenty of professional sports teams are just some of the things the city is known for. You can live in Columbus for quite a bit cheaper than Austin, with a median rent of $1,035 and an average apartment size of 883 square feet—which is only $1.17 per foot, according to RENTCafe. Rent is on a modest rise of 6% but with 44% of units clocking in the $701-$1,000 range and 14% between $501-$700, there are economical options aplenty.
Indianapolis, Indiana, pop. 887,232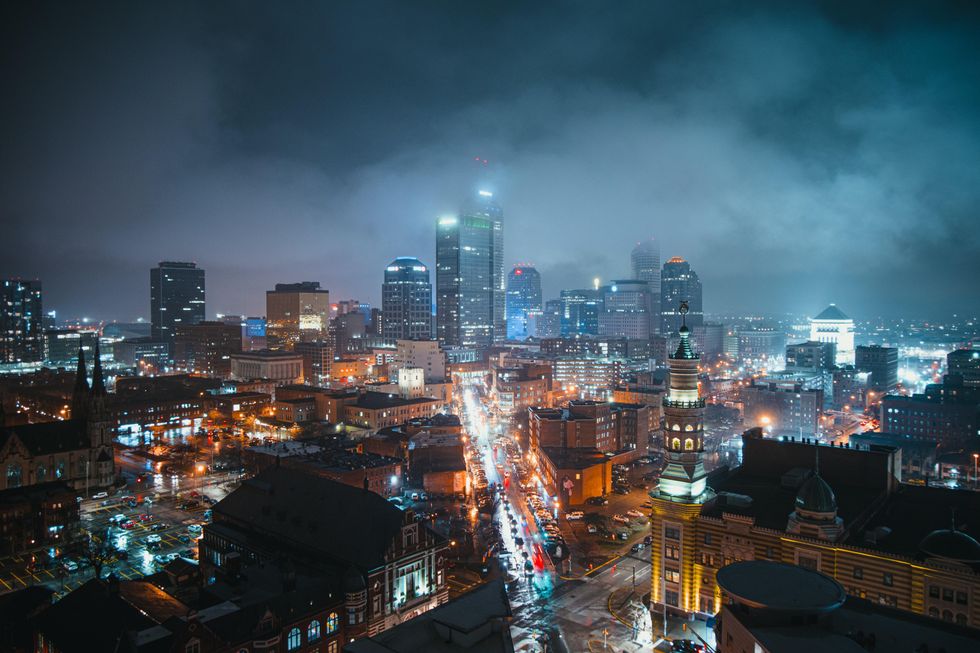 (Pexels)
Finally, with an average rent at $969, you would have to look hard to find housing that wasn't in an affordable budget—at least by Austin standards. With 63% of units under $1,000, finding a bargain of a place is easy, and you're only paying $1.10 per foot for an average of 880 square feet. So what's in Indianapolis? Proximity to Lake Michigan, the Indianapolis 500 race and the romantic central canal. What's more, rent is on just a modest slope, rising only 6% since last year.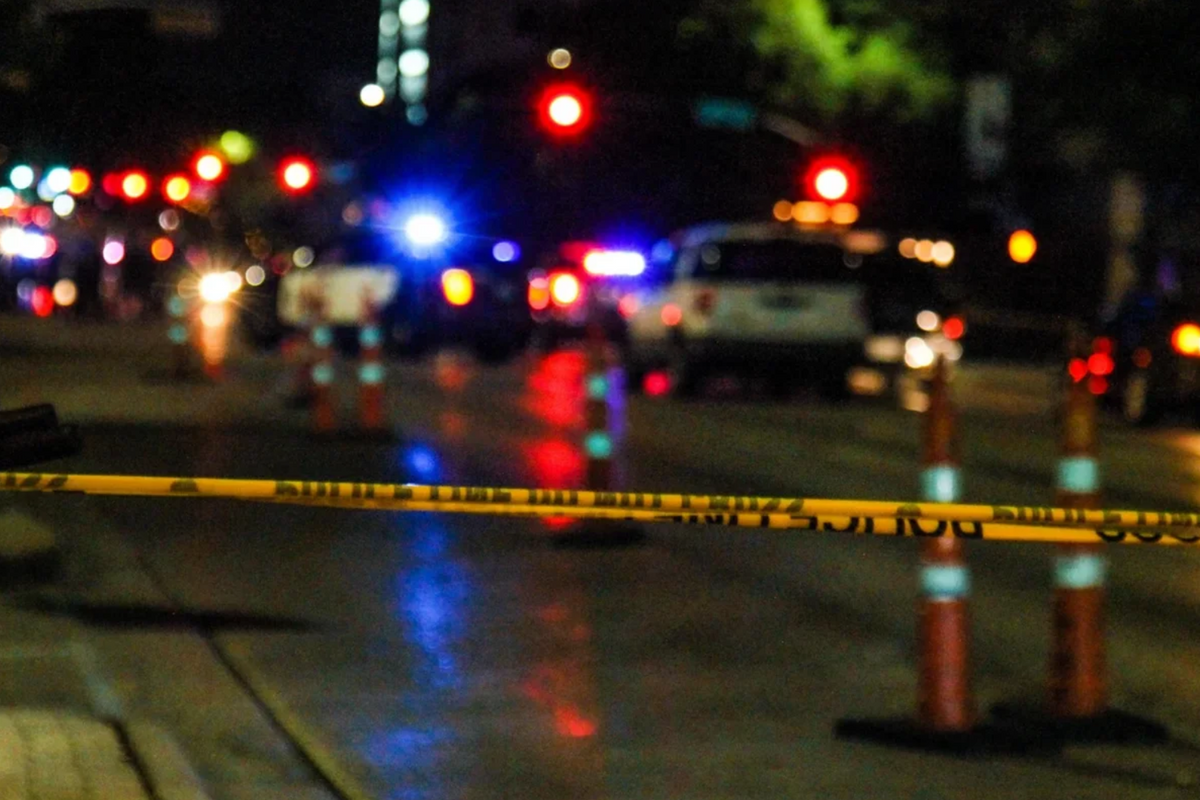 The Austin Police Department is investigating a suspicious death near Waterloo Park on Thursday night.
At the intersection of 12th and Red River streets, police received multiple calls at around 8:40 p.m. about a man covered in blood running in the roadway. Police say the man had potentially been stabbed. Austin-Travis County EMS transported the injured man to a local hospital, where he was pronounced dead.
No suspect is in custody at this time, and police did not reveal any suspect information in a late-night media briefing.
APD is asking anyone with information on this incident to contact Crime Stoppers at 512-472-TIPS or the homicide tip line at 512-477-3588.
Police said this was the second homicide incident they responded to in less than 24 hours.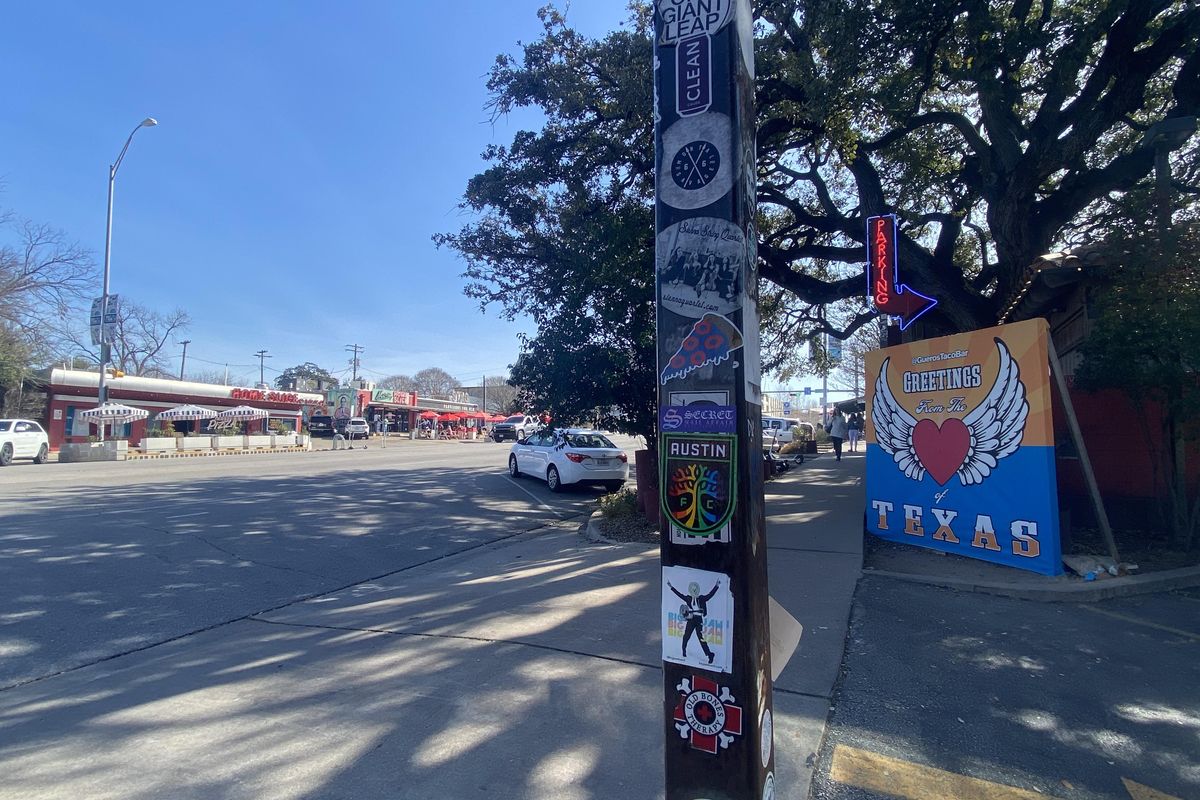 By Samuel Stark
Those of us who have braved the journey to find parking on South Congress Avenue during peak hours know it is not for the faint of heart.
You might be circling, searching for an open spot for what feels like hours. Euphoria fills your spirit when you think you have finally found that perfect spot. But almost as quickly as your optimism ascended, it dissipates as you realize there is an almost inconceivably small car scooched all the way up to the curb. Your journey continues.
The Transportation Department is aware of the parking challenges in the area and is ready to take some steps based on recommendations that came from a study of the parking in the South Congress District, coordinated by the Downtown Austin Alliance.
"(South Congress is) experiencing the issues that happen when you grow businesses within a district: Everybody wants to go there," Jason Redfern, division manager at the Transportation Department, told the Monitor. "And now we have to employ those tools to better manage all the parking and interest within that district," he added.
The South Congress District parking study was split into two phases. Phase one aimed to diagnose the problems through data collection and analysis, and phase two laid out strategies to mitigate them.
The study found that many cars stay parked in the South Congress District, particularly on South Congress Avenue, for extended periods, sometimes beyond eight hours. Further, for the drivers who are violating parking rules, there is limited enforcement due in part to a lack of resources to fund enforcers.
Also, of the 5,400 parking spaces they tallied in the area, nearly 40 percent of the spots available at peak hours go underutilized, while spots on South Congress Avenue stay filled.
One of the study recommendations the Transportation Department is currently going forward with is the establishment of South Congress District as a Parking and Transportation Management District, a defined area that would benefit from the addition of parking meters. If a PTMD is approved in this area, 51 percent of the revenue collected from the parking meters would go to funding transportation-related projects within the district, Redfern said. See the proposed South Congress PTMD boundary here.
These parking districts already exist in the Austin area, including one on the east side.
"We've leveraged dollars (from) the East Austin area (PTMD) to help finish an intersection improvement project where they're going to put in ADA-compliant ramps," Redfern said.
Though eventually the Transportation Department will put meters into the South Congress District if the PTMD is approved, Redfern said they want to ensure other issues, such as simplifying and standardizing residential permit parking, are in place before they add them.
The parking study found that currently in the South Congress District there are 13 different types of residential parking permits, which have varying restrictions. The study authors point out that these different types of permits are "confusing" and suggest that this contributes to the underutilization of available spots, including for employees of South Congress establishments, outside of South Congress Avenue.
Before the PTMD strategy in the South Congress District is adopted, the plans will be presented before the Urban Transportation Commission and the Mobility Committee. The plan will then be presented to City Council, which will vote on it later this year, Redfern said.