Get connected with our daily update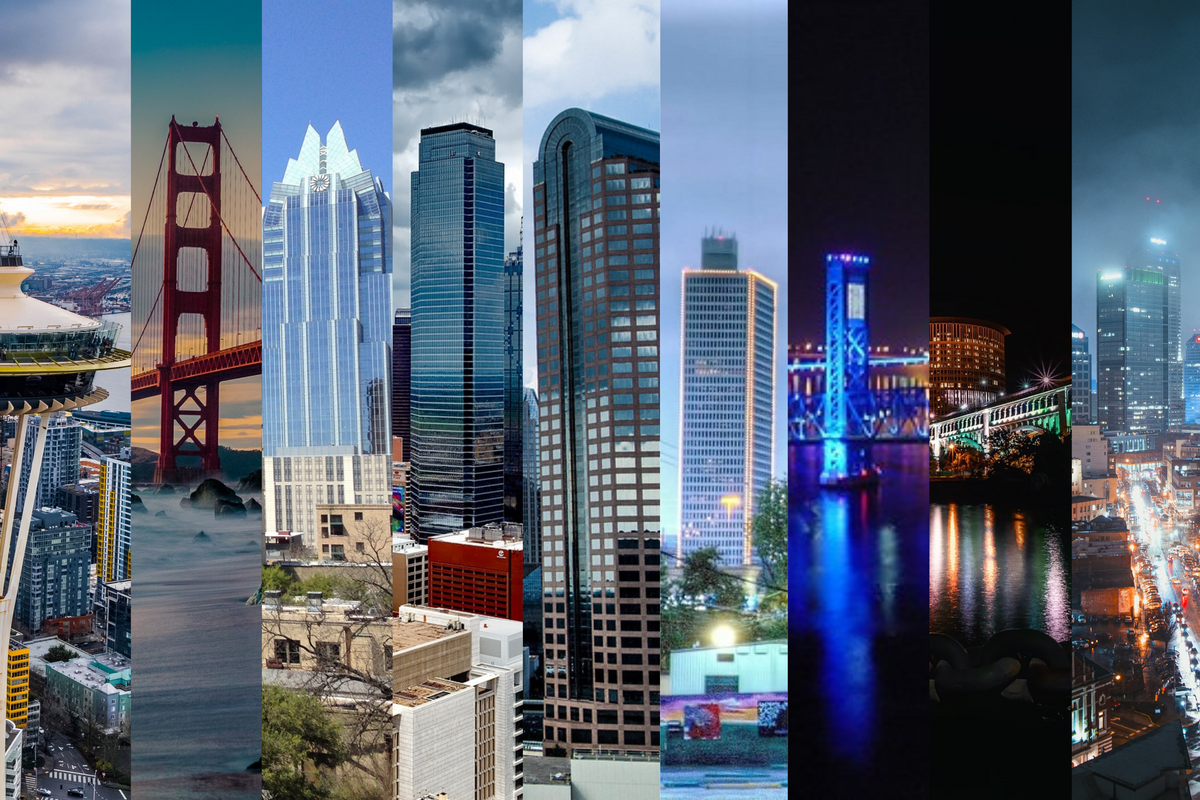 With hundreds of people migrating to Austin every day, housing in hot demand and prices on the rise, affordability is the topic du jour in the Live Music Capital of the world. But is it really that expensive to live here?
---
While rents are rising to record-highs in the Capital City, it falls leagues behind major hubs like New York, Los Angeles and Chicago. Still, for a city with just over 1 million people, Austin's affordability has been under question, with few options even for those making $15 per hour.
Here's how Austin stacks up against other similar-sized cities.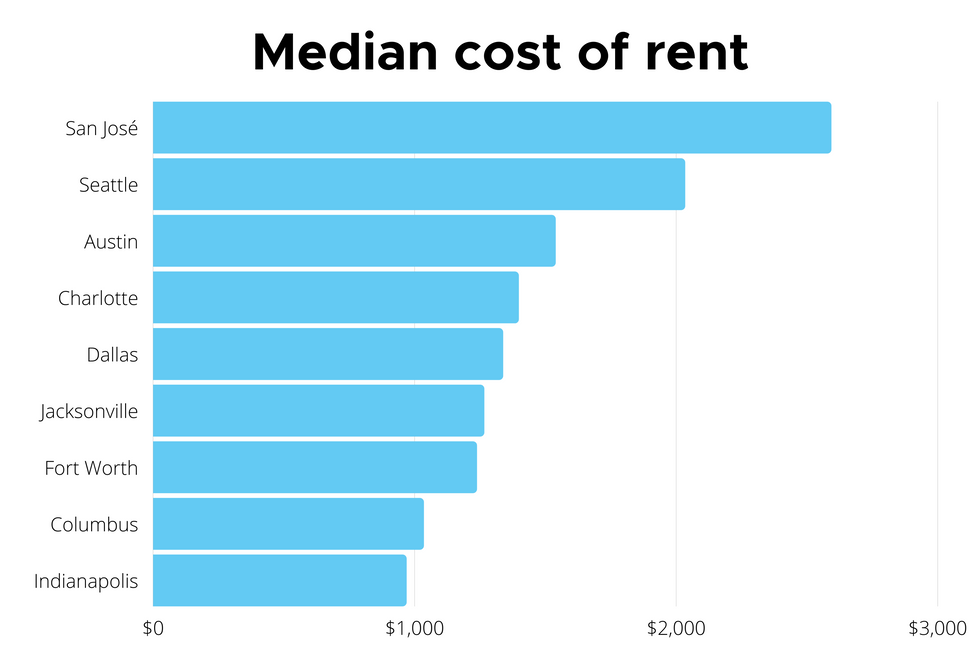 San José, California, pop. 1,009,340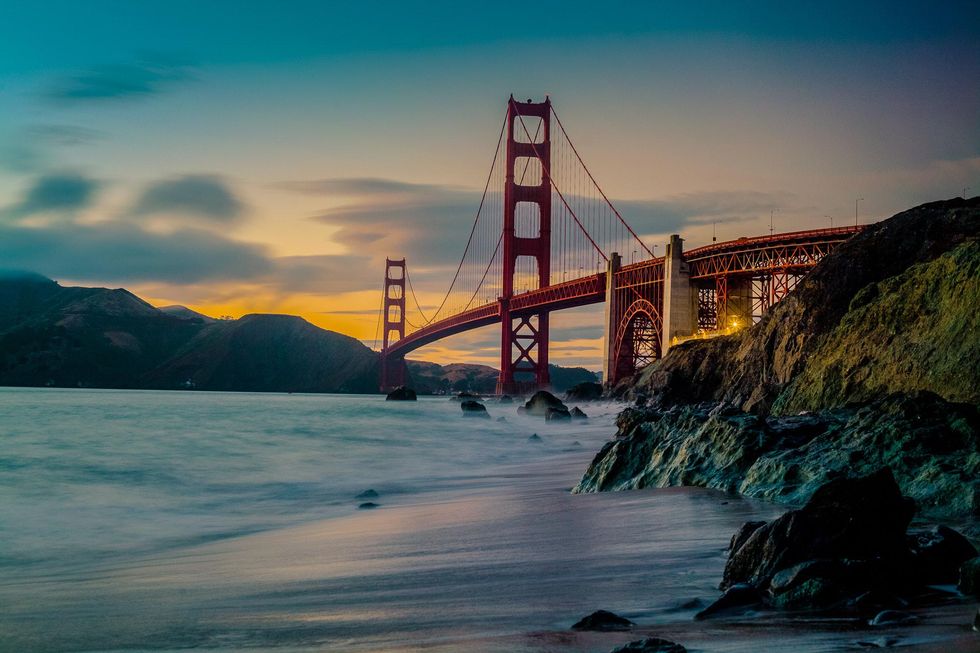 (Pexels)
California is not known for its affordability and San José is no exception—the median rent price in the city falls around $2,593, according to apartment rental site RENTCafe. The average apartment size is 886 square feet, putting the price per square foot at $2.93, which is also on a 4% decline from last year. You won't find housing for less than $1,500, so be prepared to pry open that pocketbook. That's the price you pay for California's tech hub and sunny Bay Area skies!
Seattle, Washington, pop. 776,555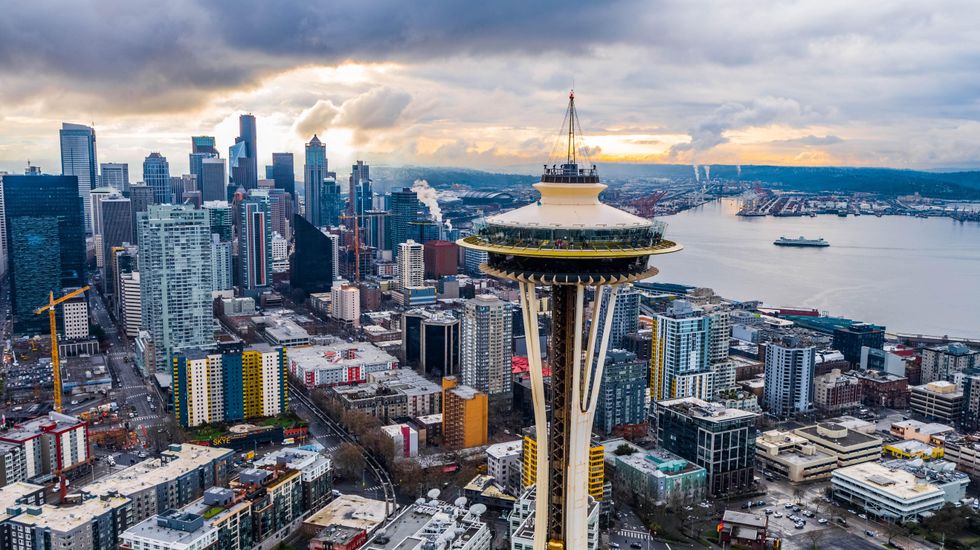 (Pexels)
Coming in with the lowest population, an apartment in Seattle will set you back $2,034 per month on average, according to RENTCafe. Though this is a comparable price to Austin, if you plan on making a move to Seattle, you're going to need to invest in some space solutions because the hefty price will give you much less room to spread out. Just over $2,000 per month will get you 692 square feet of space, meaning you'll pay $2.94 for every foot of space. This price is even after a decrease of 4% from last year and only 4% of housing falls below $1,000 per month.
Austin, Texas, pop. 1,011,790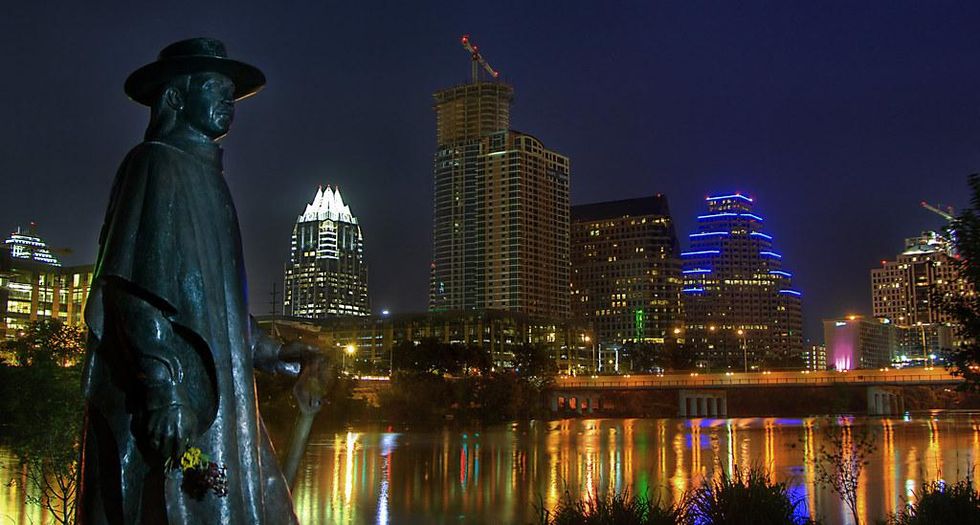 (Knowsphotos/CC)
While stomaching a growing population, Austin is scrambling to find enough housing for its booming populous. You'll be hard-pressed to find an apartment in Austin for cheaper than the median price, $1,539, but with 865 spacious square feet to sprawl out, you'll only be paying $1.78 per foot, according to RENTCafe. A bargain compared to Seattle or San José, plus you'll be right in the center of Texas' luscious Hill Country. Rent has increased by 9% since last year and is likely to increase as the city keeps growing, but 11% of listings are below $1,000 so you can live cheap if you're crafty enough!
Charlotte, North Carolina, pop. 912,096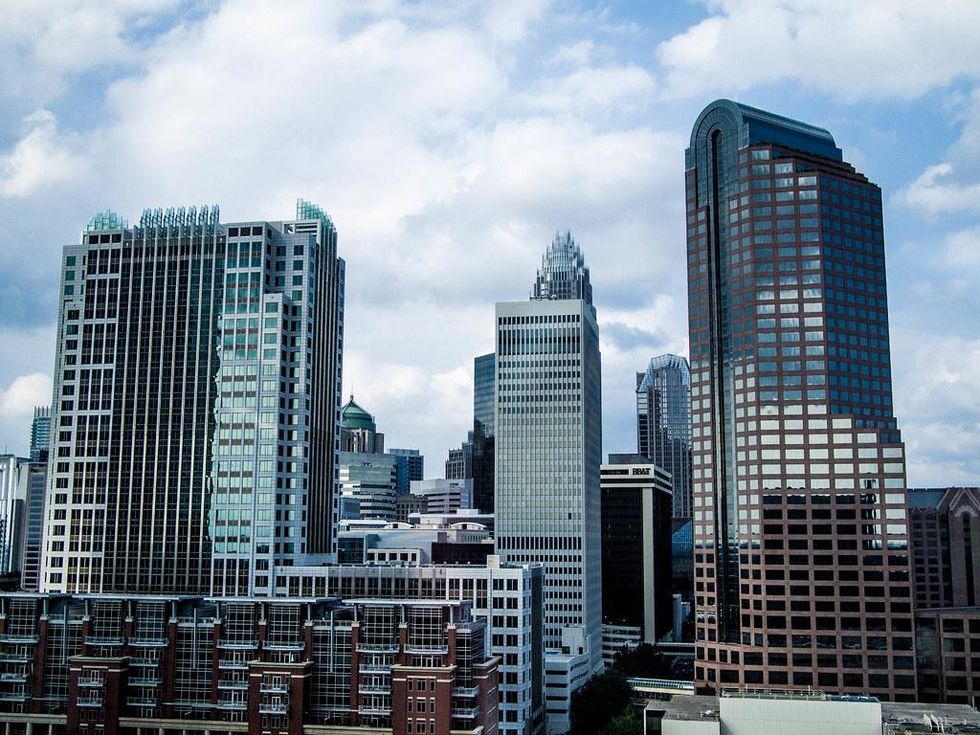 (TrinitySquared/CC)
Known for its big-city views, lake communities and craft brews, Charlotte is just about the same size as Austin and will run you about the same average rent at $1,398 per month. However, you get more bang for your buck, because the price will get you around 942 square feet, pricing at $1.48 per foot. Rent is rising faster than Austin's though, at a 10% increase since last year, and has just a bit more affordable housing, with 15% of units under $1,000. See how else the two cities stack up here.
Dallas, Texas, pop. 1,347,120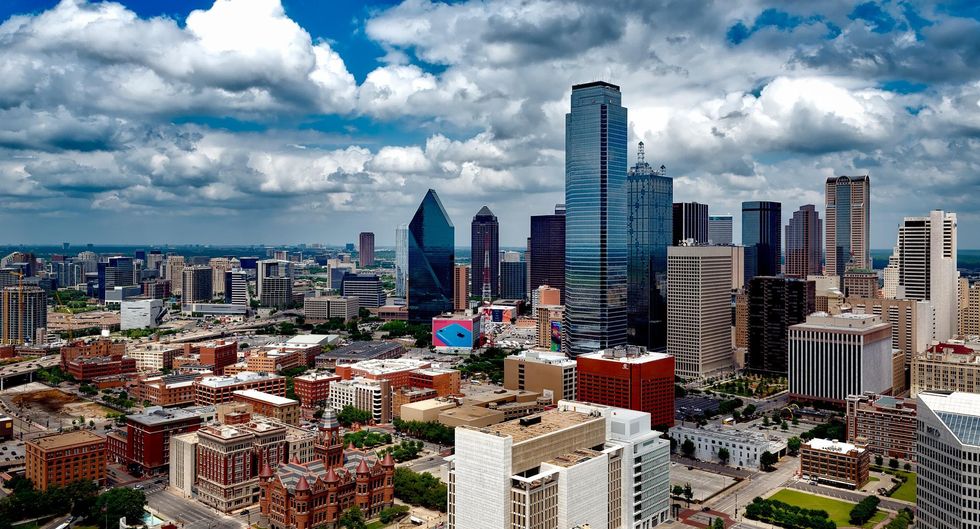 (Pexels)
Love Texas but can't handle the competition in Austin's fast and furious renting market? Dallas might be the city for you if you're willing to pay $1,338 for 848 square feet. At $1.58 per square foot, the home of the Dallas Cowboys is marginally more affordable than Austin so the choice is yours if you can spare an extra $200 per month. Rent is up 7% year over year but 33% of rentals are under $1,000, so affordable options are prevalent. You'll miss out on the river flowing through the city but there are plenty of historical sites to see and a massive metro area.
Jacksonville, Florida, pop. 929,647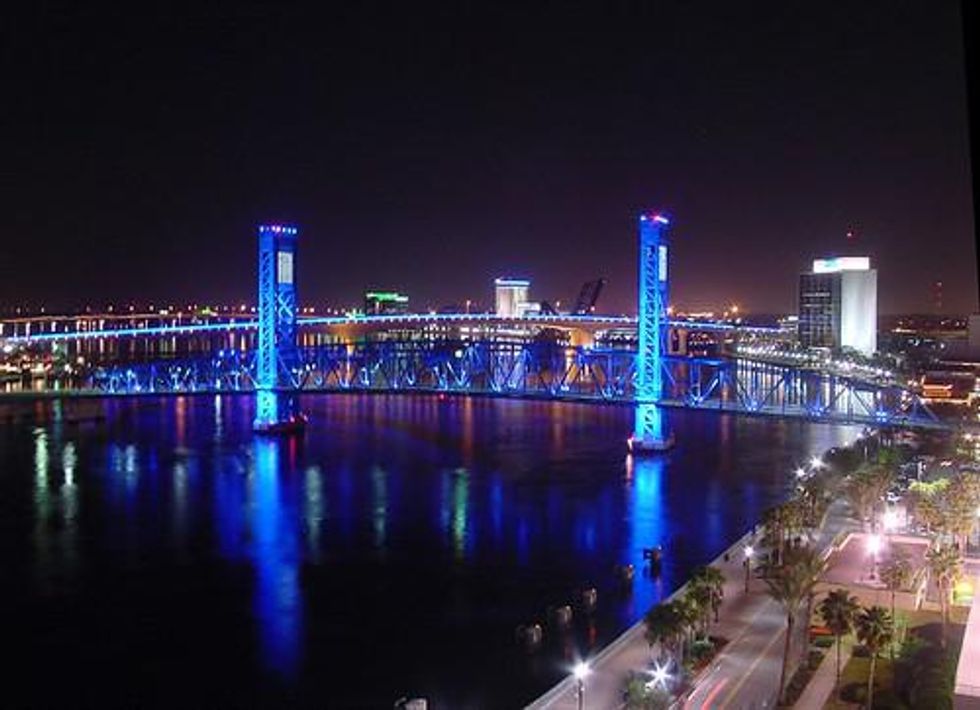 (themechanism/CC)
The largest city by area in the sunshine state, Jacksonville is the most populous city in the southeast and comes with sandy Atlantic beaches. Named the top city for digital nomads (Austin is No. 2), Jacksonville's rent is rising more quickly than any other city on the list—13% since last year—but still packs in plenty of affordable housing. The average rent falls at $1,266 for a generous 965 square feet, meaning you're only paying $1.31 per, and you'll have options, with 27% of units under $1,000.
Fort Worth, Texas, pop. 942,323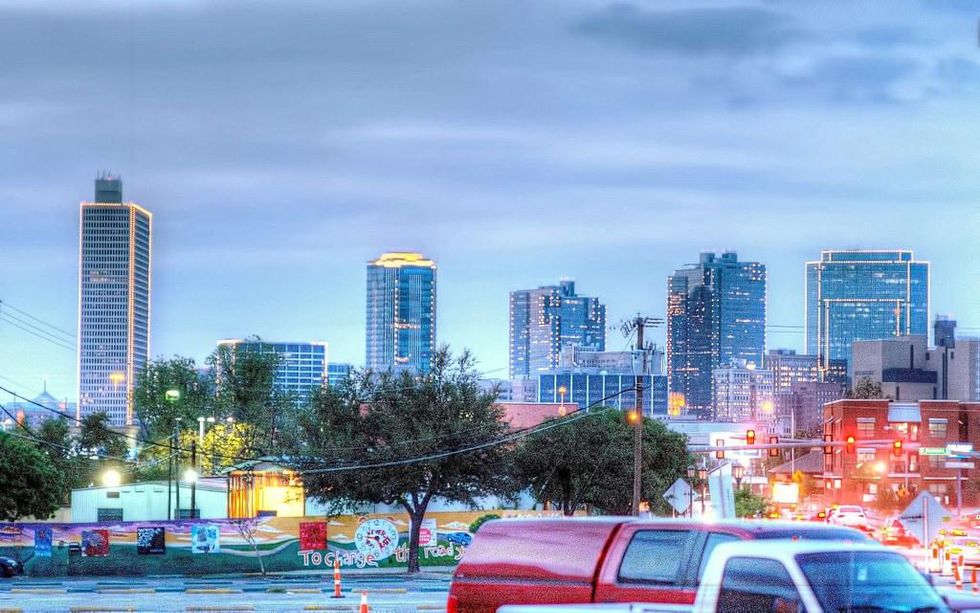 (dave_hensley/CC)
Just outside Dallas, Fort Worth is a fairly affordable choice in Texas. There, you'll find a median rent of $1,238 that will leave you room to grow in 872 square feet, putting the price per foot at $1.42, according to RENTCafe. Like most of the cities in this range, Fort Worth rent has risen 8% since last year but since 31% of its units are under $1,000 per month, you're less likely to struggle to find a place you can afford. The city packs plenty of art museums to visit and a country flair—rodeos and the National Cowgirl Museum await.
Columbus, Ohio, pop. 913,921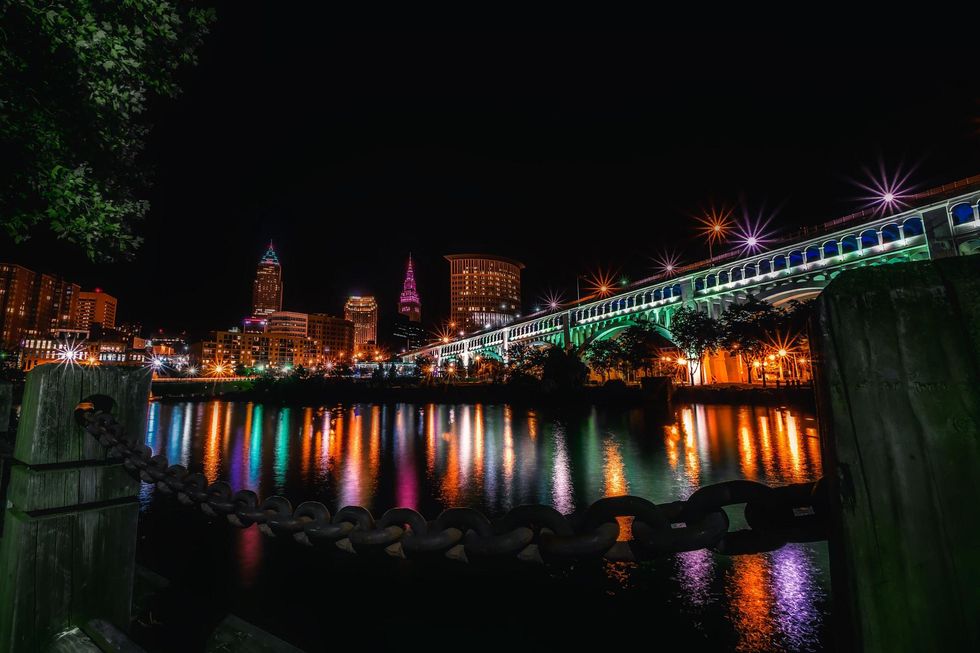 (Pexels)
Though it is the capital city of Ohio, Columbus' charming brick houses, bustling art scene and plenty of professional sports teams are just some of the things the city is known for. You can live in Columbus for quite a bit cheaper than Austin, with a median rent of $1,035 and an average apartment size of 883 square feet—which is only $1.17 per foot, according to RENTCafe. Rent is on a modest rise of 6% but with 44% of units clocking in the $701-$1,000 range and 14% between $501-$700, there are economical options aplenty.
Indianapolis, Indiana, pop. 887,232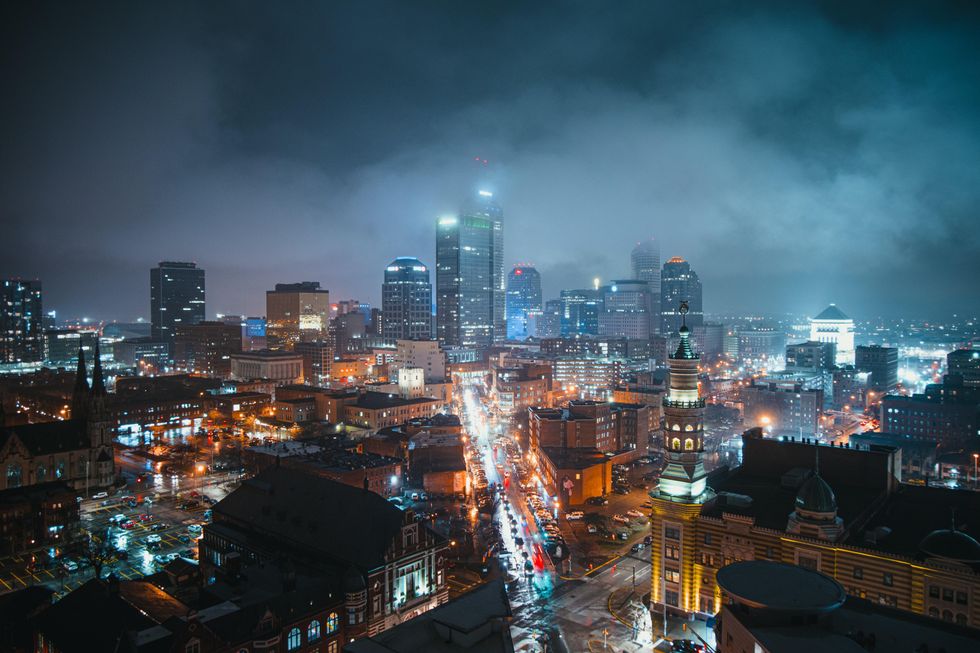 (Pexels)
Finally, with an average rent at $969, you would have to look hard to find housing that wasn't in an affordable budget—at least by Austin standards. With 63% of units under $1,000, finding a bargain of a place is easy, and you're only paying $1.10 per foot for an average of 880 square feet. So what's in Indianapolis? Proximity to Lake Michigan, the Indianapolis 500 race and the romantic central canal. What's more, rent is on just a modest slope, rising only 6% since last year.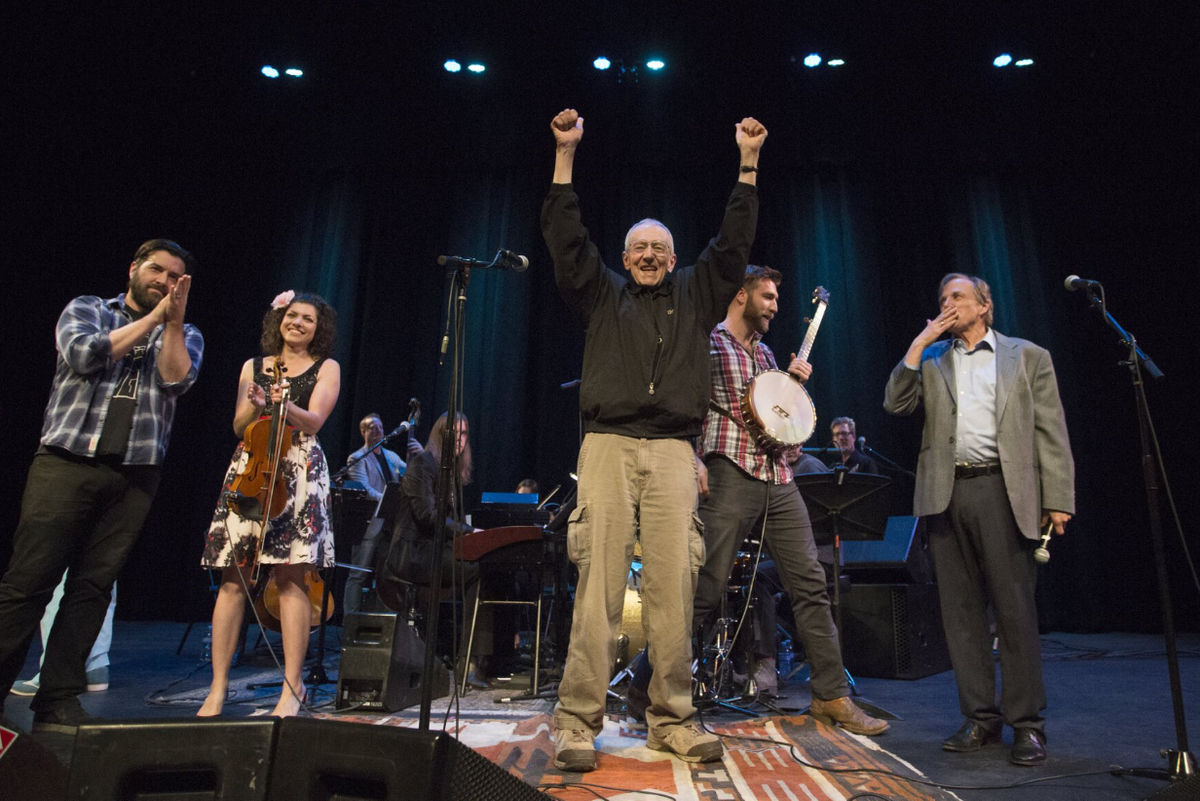 By Mose Buchele
Austin radio icon John Aielli, whose fearless and improvisational approach delighted and polarized listeners for over 50 years, died Sunday at 76.
"He was such a joy to work with, and so important to what the stations have become," KUT/X General Manager Debbie Hiott said in a message to staff.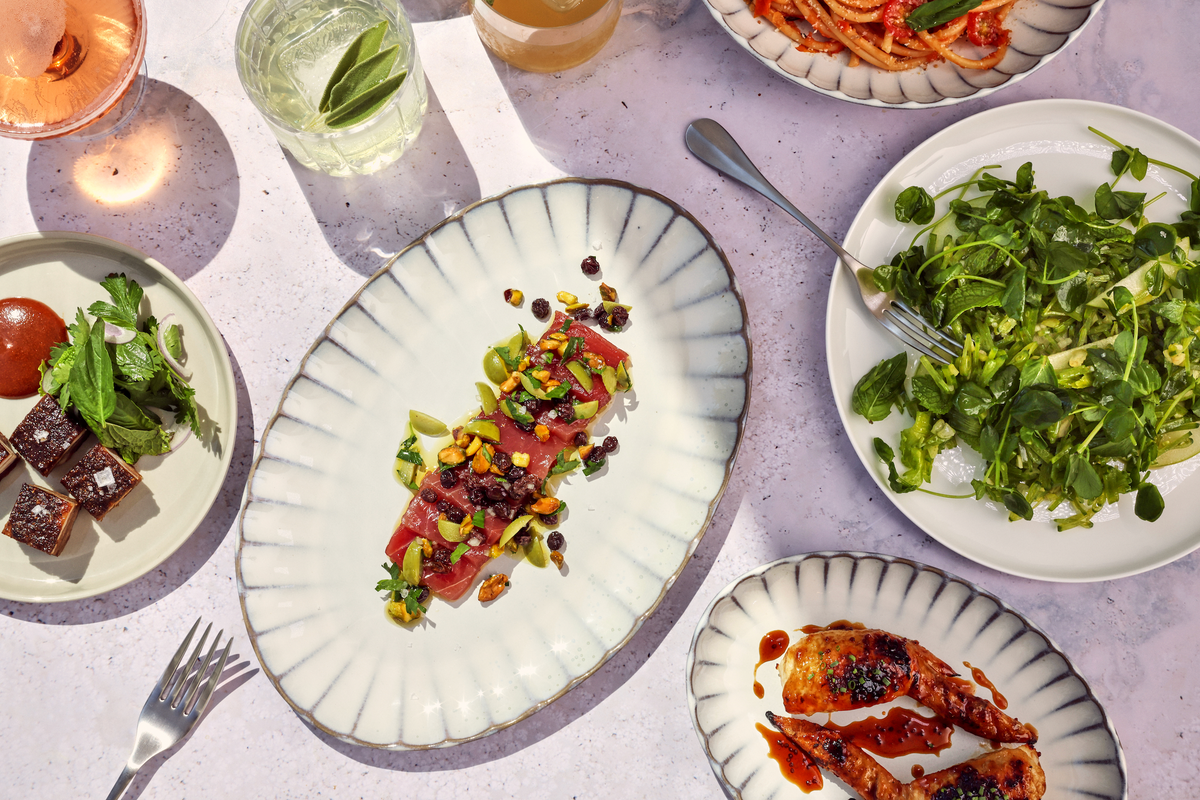 West Riverside is getting a lavish new restaurant offering coastal European food and rooftop views of Lady Bird Lake.
Located on the roof of The Loren residences at Lady Bird Lake, Nido, 1211 W. Riverside Dr., is slated to open in late September 2022 and serve breakfast, lunch, brunch, dinner and a full bar.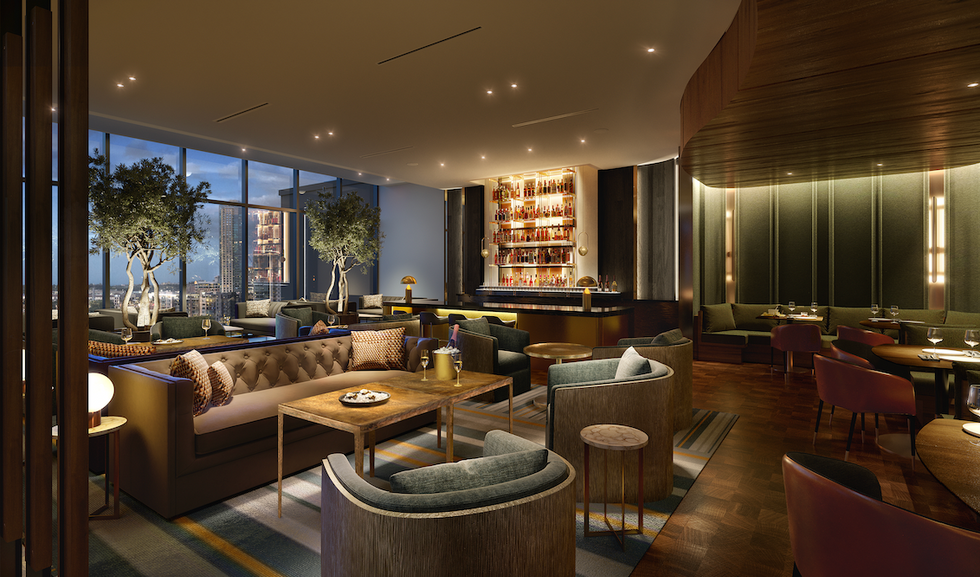 (Rendering courtesy of The Loren at Lady Bird Lake)
Using an "ingredient-first mentality," a release said the restaurant sources locally whenever possible, highlighting Fredricksburg peaches, local citrus, beef, native hardwood and coal from the Hill Country. Nido will also offer food that is friendly to vegan or restrictive diets.
Executive Chef Brad McDonald—who has worked in Michelin Star kitchens Alain Ducasse, Per Se, and Noma—works with a neoclassical approach to French technique and plans to serve seasonal dishes to maximize fresh ingredients.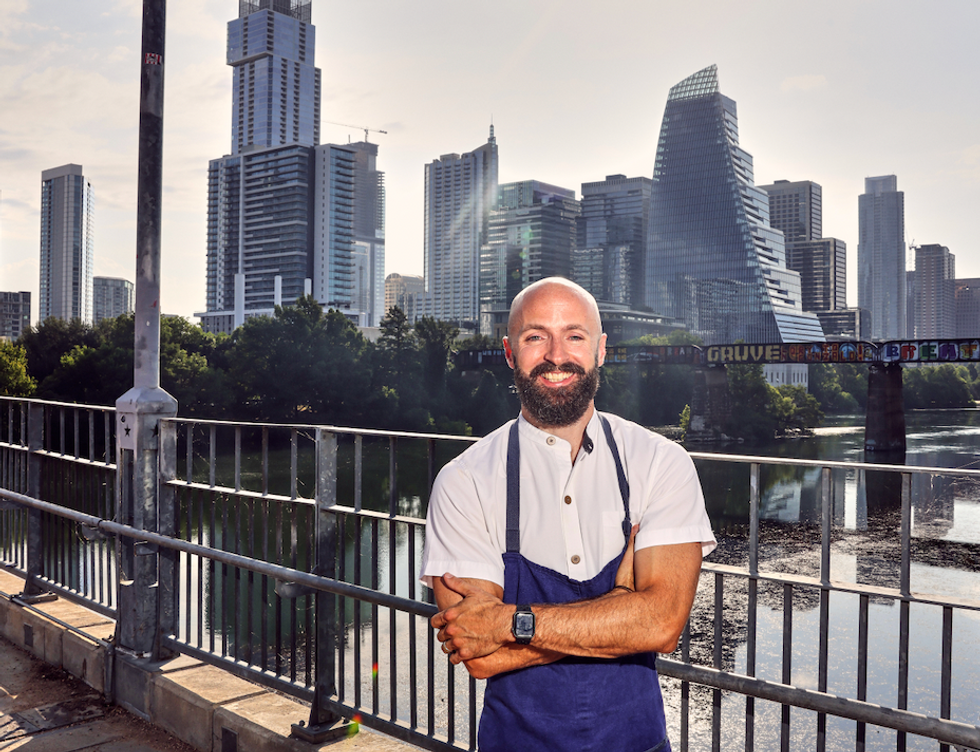 (Mackenzie Smith Kelley)
"Guests can expect an untraditional, yet classic take on dishes, all meant for sharing," McDonald said. "From the moment of arrival, diners perched above Lady Bird Lake will take in an exclusive view of the immediate surroundings and taste their way through the local, regional and international flavors and techniques that have shaped our menu and overall dining experience."
From eight floors up, guests will be able to dine on signature dishes like foie gras and maple stuffed chicken wings; braised lamb breast with milk jam and herb salad; Ricotta Gnudi with blistered cherry tomatoes and nicoise olives; and Grilled Dry-aged Wagyu with aligot potatoes.