Get connected with our daily update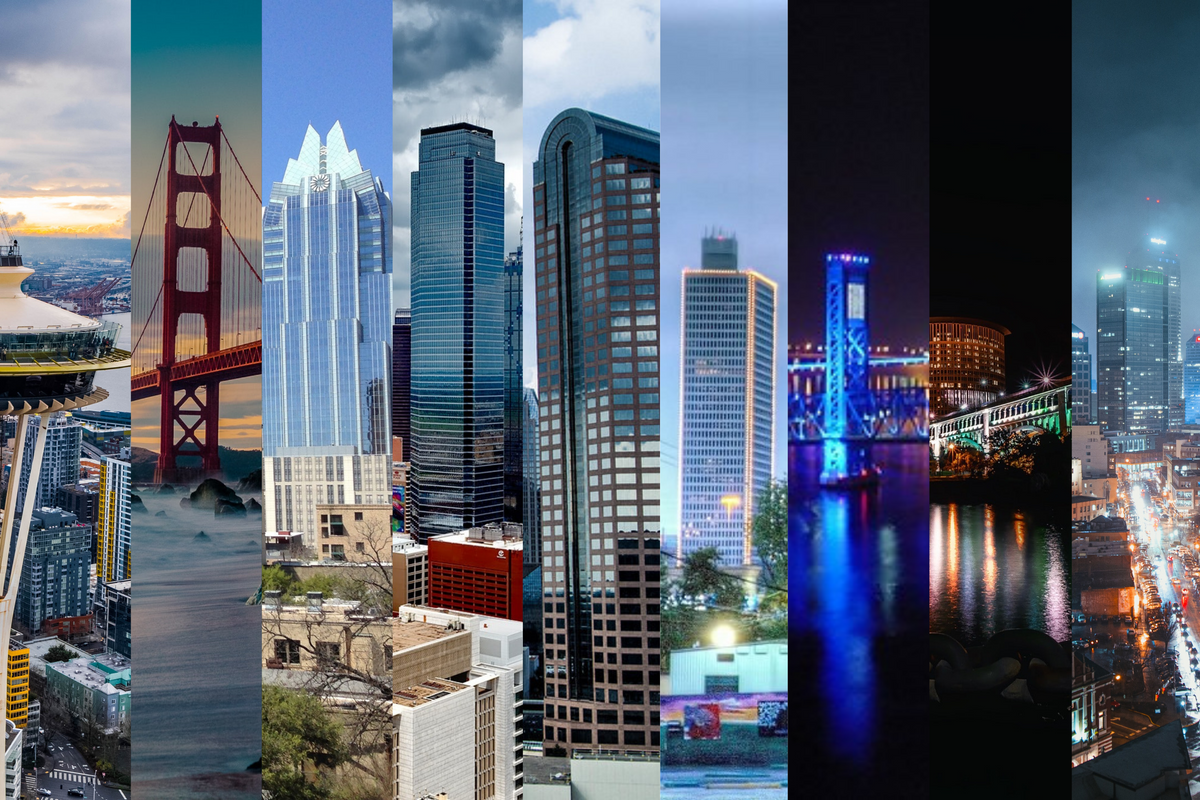 With hundreds of people migrating to Austin every day, housing in hot demand and prices on the rise, affordability is the topic du jour in the Live Music Capital of the world. But is it really that expensive to live here?
---
While rents are rising to record-highs in the Capital City, it falls leagues behind major hubs like New York, Los Angeles and Chicago. Still, for a city with just over 1 million people, Austin's affordability has been under question, with few options even for those making $15 per hour.
Here's how Austin stacks up against other similar-sized cities.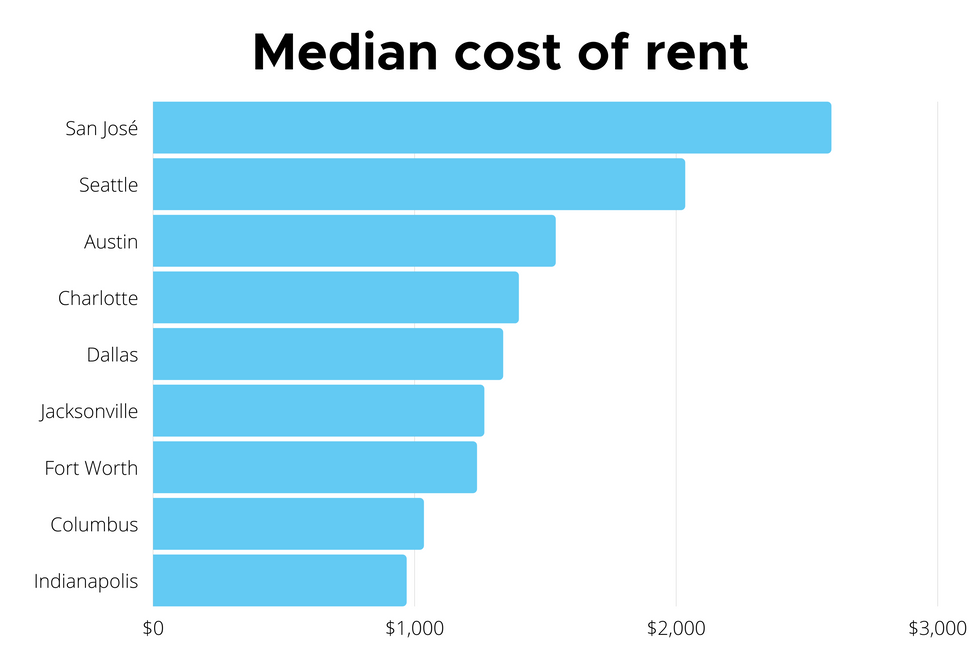 San José, California, pop. 1,009,340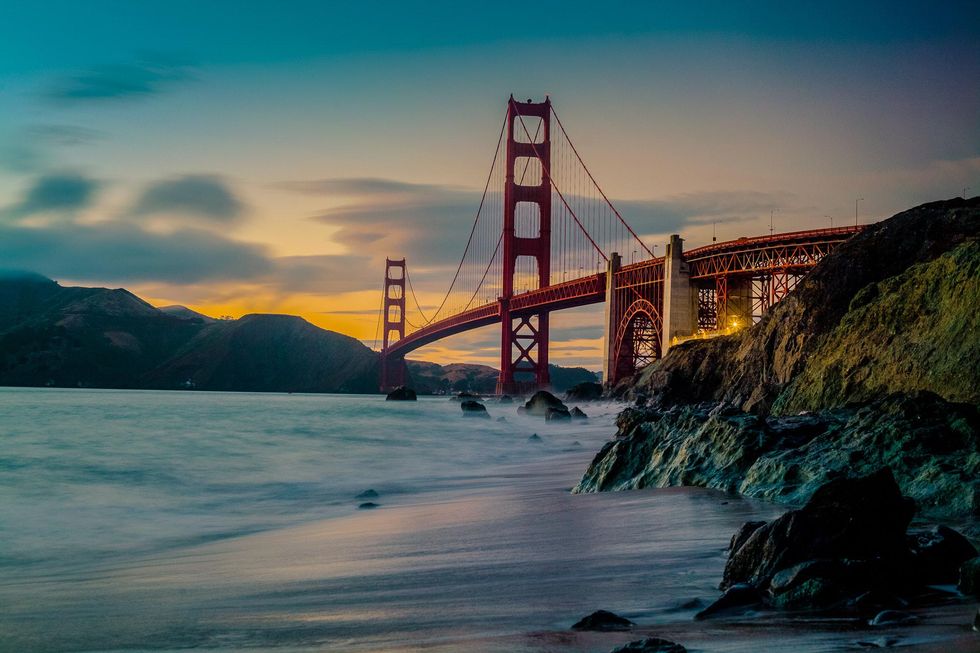 (Pexels)
California is not known for its affordability and San José is no exception—the median rent price in the city falls around $2,593, according to apartment rental site RENTCafe. The average apartment size is 886 square feet, putting the price per square foot at $2.93, which is also on a 4% decline from last year. You won't find housing for less than $1,500, so be prepared to pry open that pocketbook. That's the price you pay for California's tech hub and sunny Bay Area skies!
Seattle, Washington, pop. 776,555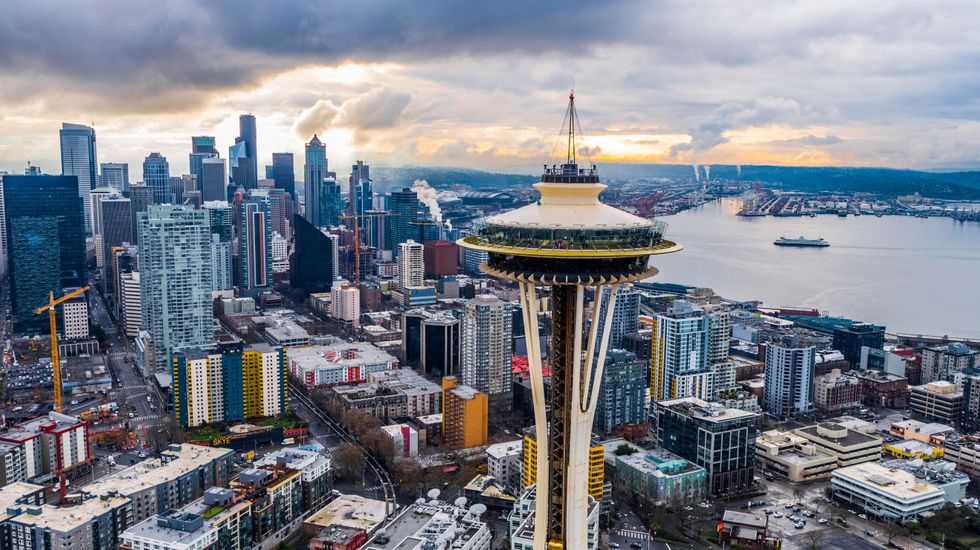 (Pexels)
Coming in with the lowest population, an apartment in Seattle will set you back $2,034 per month on average, according to RENTCafe. Though this is a comparable price to Austin, if you plan on making a move to Seattle, you're going to need to invest in some space solutions because the hefty price will give you much less room to spread out. Just over $2,000 per month will get you 692 square feet of space, meaning you'll pay $2.94 for every foot of space. This price is even after a decrease of 4% from last year and only 4% of housing falls below $1,000 per month.
Austin, Texas, pop. 1,011,790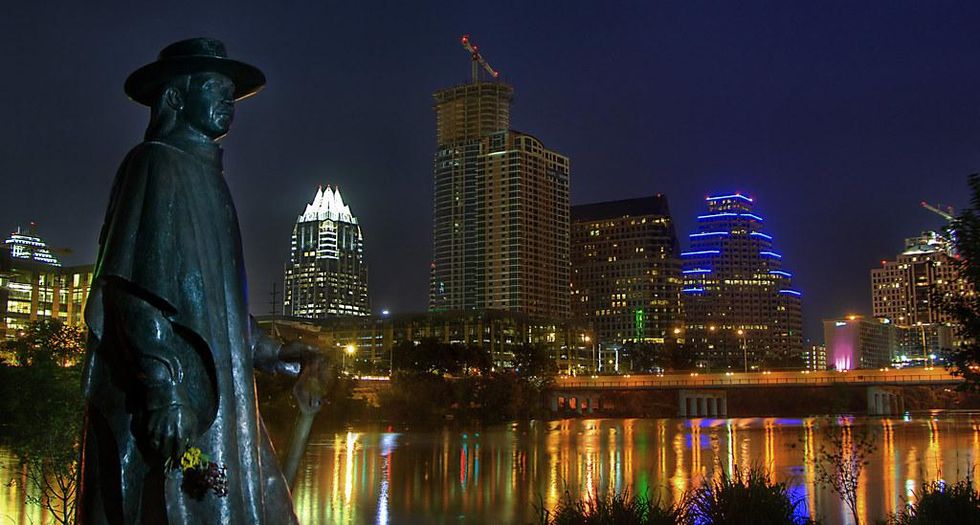 (Knowsphotos/CC)
While stomaching a growing population, Austin is scrambling to find enough housing for its booming populous. You'll be hard-pressed to find an apartment in Austin for cheaper than the median price, $1,539, but with 865 spacious square feet to sprawl out, you'll only be paying $1.78 per foot, according to RENTCafe. A bargain compared to Seattle or San José, plus you'll be right in the center of Texas' luscious Hill Country. Rent has increased by 9% since last year and is likely to increase as the city keeps growing, but 11% of listings are below $1,000 so you can live cheap if you're crafty enough!
Charlotte, North Carolina, pop. 912,096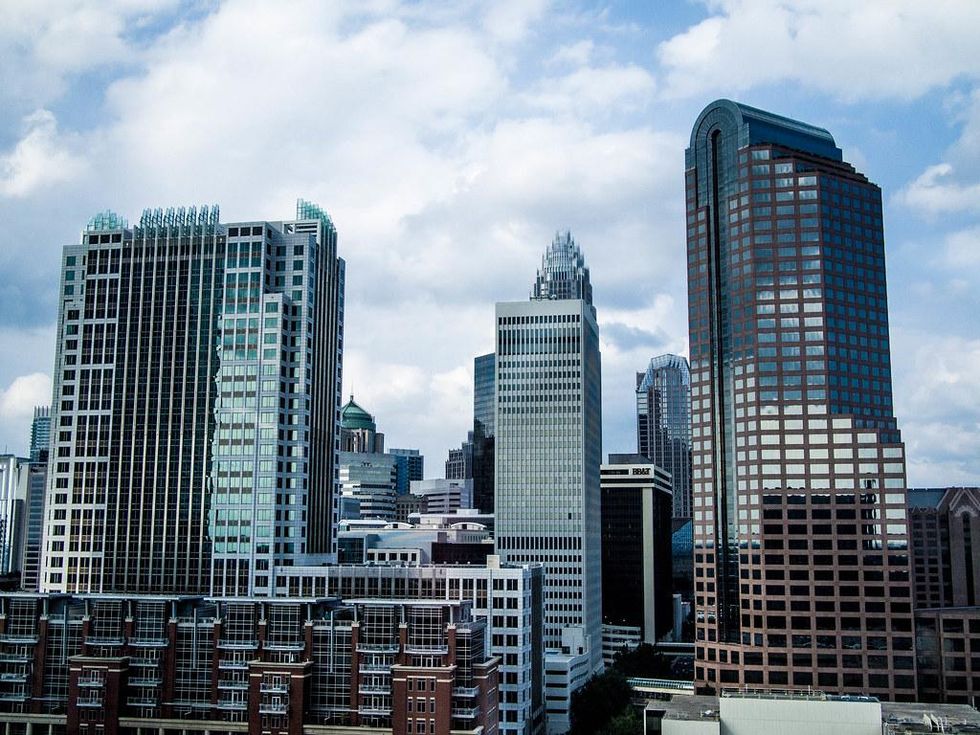 (TrinitySquared/CC)
Known for its big-city views, lake communities and craft brews, Charlotte is just about the same size as Austin and will run you about the same average rent at $1,398 per month. However, you get more bang for your buck, because the price will get you around 942 square feet, pricing at $1.48 per foot. Rent is rising faster than Austin's though, at a 10% increase since last year, and has just a bit more affordable housing, with 15% of units under $1,000. See how else the two cities stack up here.
Dallas, Texas, pop. 1,347,120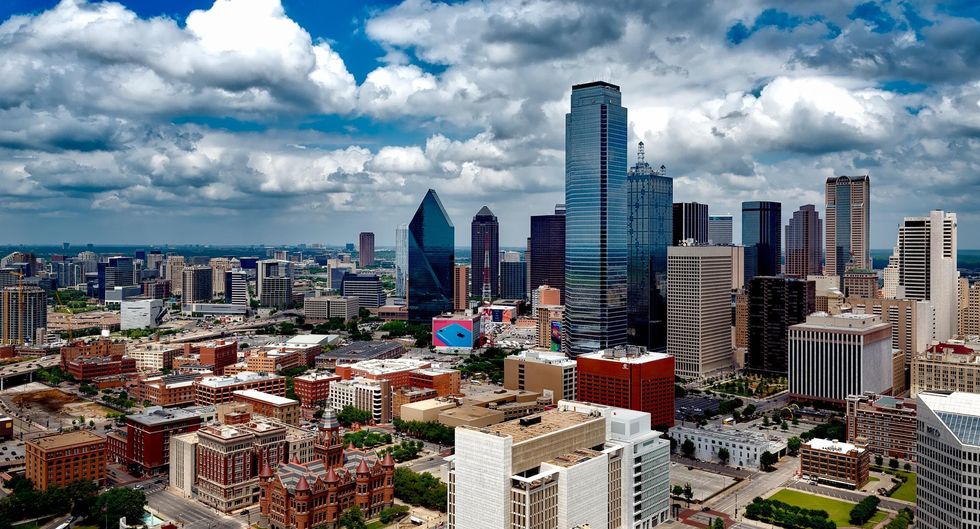 (Pexels)
Love Texas but can't handle the competition in Austin's fast and furious renting market? Dallas might be the city for you if you're willing to pay $1,338 for 848 square feet. At $1.58 per square foot, the home of the Dallas Cowboys is marginally more affordable than Austin so the choice is yours if you can spare an extra $200 per month. Rent is up 7% year over year but 33% of rentals are under $1,000, so affordable options are prevalent. You'll miss out on the river flowing through the city but there are plenty of historical sites to see and a massive metro area.
Jacksonville, Florida, pop. 929,647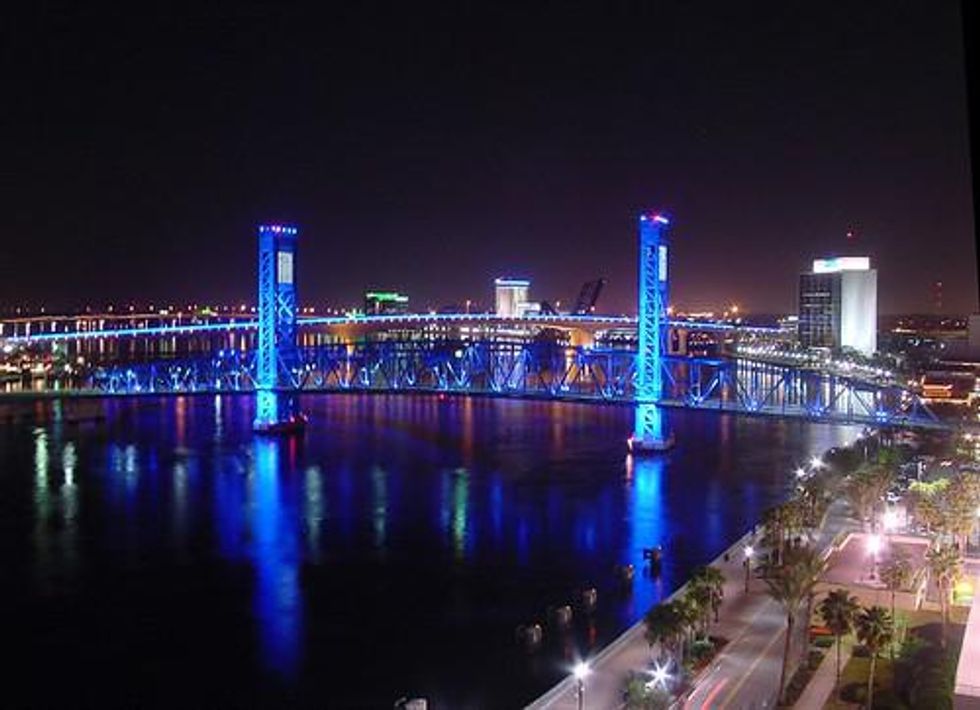 (themechanism/CC)
The largest city by area in the sunshine state, Jacksonville is the most populous city in the southeast and comes with sandy Atlantic beaches. Named the top city for digital nomads (Austin is No. 2), Jacksonville's rent is rising more quickly than any other city on the list—13% since last year—but still packs in plenty of affordable housing. The average rent falls at $1,266 for a generous 965 square feet, meaning you're only paying $1.31 per, and you'll have options, with 27% of units under $1,000.
Fort Worth, Texas, pop. 942,323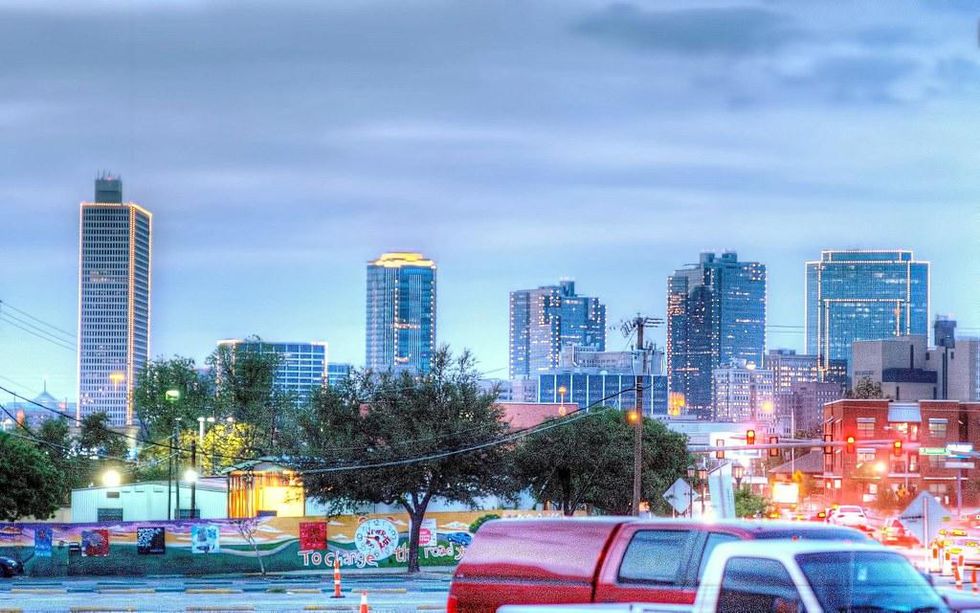 (dave_hensley/CC)
Just outside Dallas, Fort Worth is a fairly affordable choice in Texas. There, you'll find a median rent of $1,238 that will leave you room to grow in 872 square feet, putting the price per foot at $1.42, according to RENTCafe. Like most of the cities in this range, Fort Worth rent has risen 8% since last year but since 31% of its units are under $1,000 per month, you're less likely to struggle to find a place you can afford. The city packs plenty of art museums to visit and a country flair—rodeos and the National Cowgirl Museum await.
Columbus, Ohio, pop. 913,921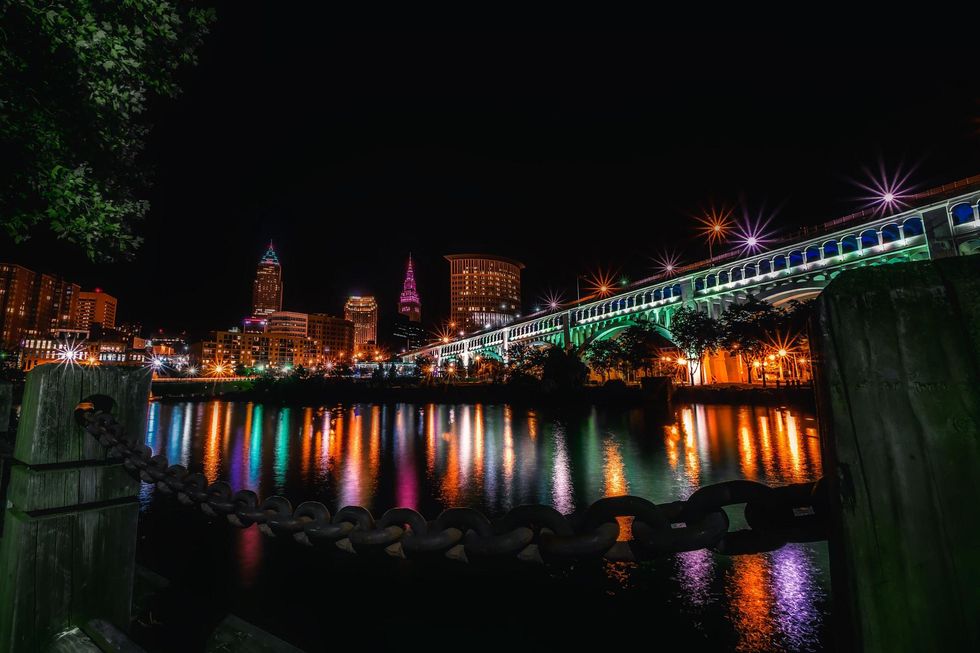 (Pexels)
Though it is the capital city of Ohio, Columbus' charming brick houses, bustling art scene and plenty of professional sports teams are just some of the things the city is known for. You can live in Columbus for quite a bit cheaper than Austin, with a median rent of $1,035 and an average apartment size of 883 square feet—which is only $1.17 per foot, according to RENTCafe. Rent is on a modest rise of 6% but with 44% of units clocking in the $701-$1,000 range and 14% between $501-$700, there are economical options aplenty.
Indianapolis, Indiana, pop. 887,232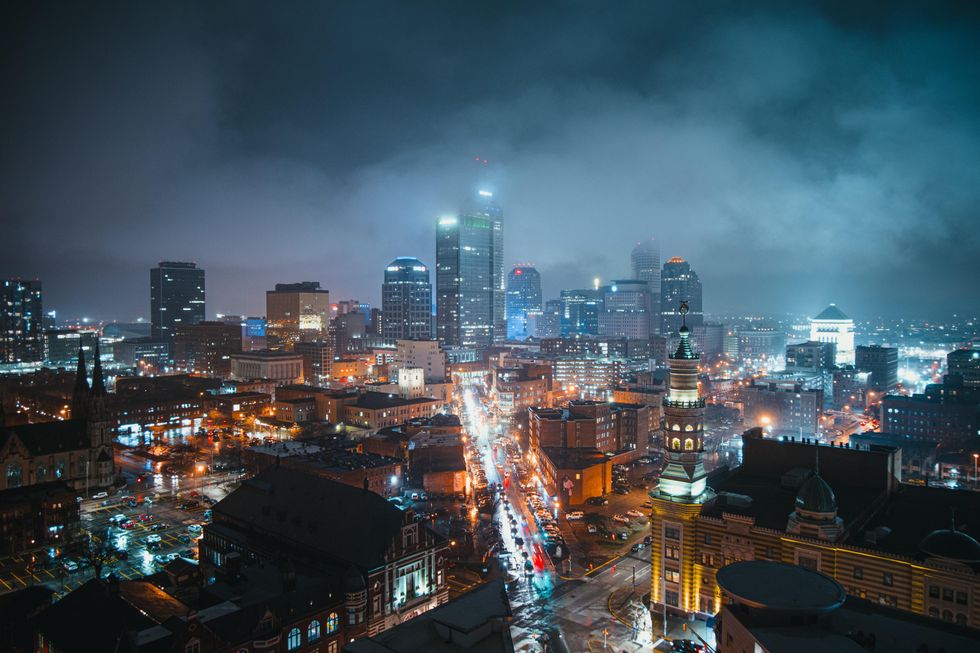 (Pexels)
Finally, with an average rent at $969, you would have to look hard to find housing that wasn't in an affordable budget—at least by Austin standards. With 63% of units under $1,000, finding a bargain of a place is easy, and you're only paying $1.10 per foot for an average of 880 square feet. So what's in Indianapolis? Proximity to Lake Michigan, the Indianapolis 500 race and the romantic central canal. What's more, rent is on just a modest slope, rising only 6% since last year.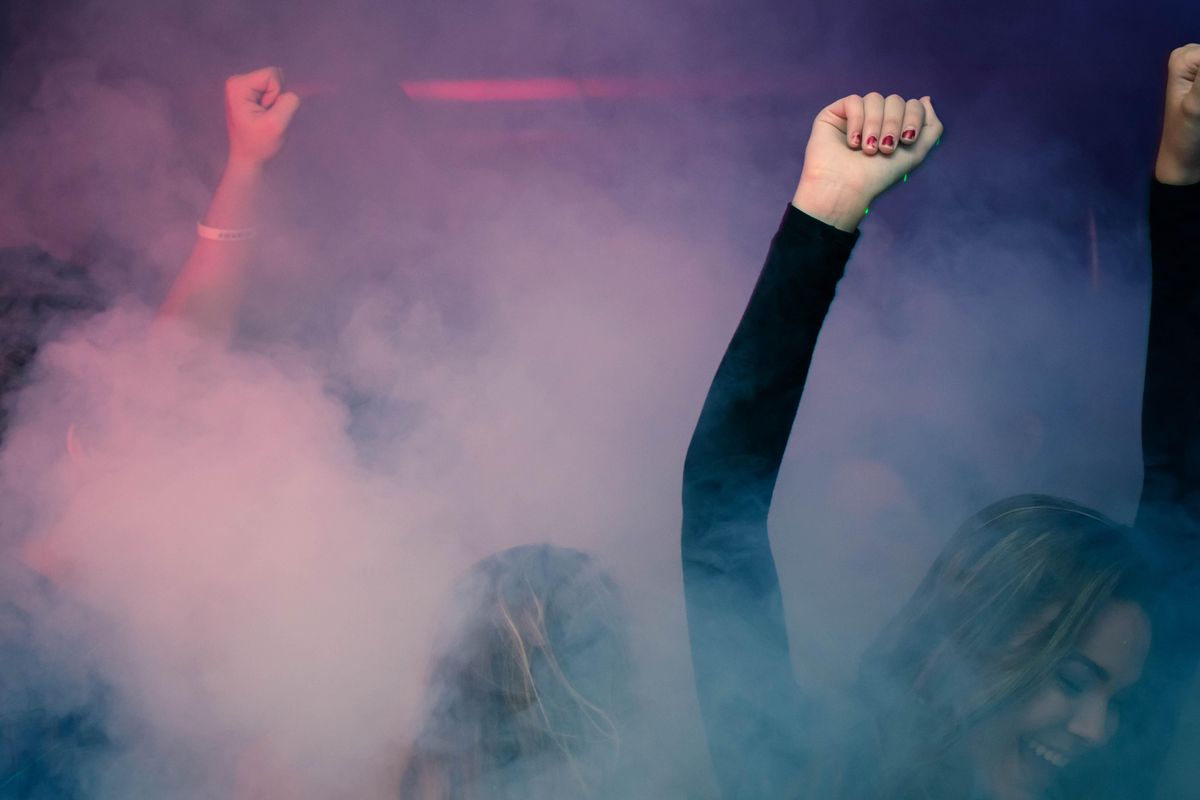 Stephanie Ashworth lived in a neighborhood north of Tarrytown, near W. 35th St. and Balcones Drive the summer of 2013. One of her neighbors wanted to move to a different school district and decided to rent out their home on Airbnb upon leaving.
"We're like—'ok'—we didn't know any better," Ashworth said. "And it was awful."
Ashworth said guests played loud music, used the pool naked and would return from trips at the lake stumbling drunk out of party buses.
"It ruins your peace of mind where you should be able to have it. Where you should be able to feel safe, where the kids should be able to go out front," Ashworth said. "And we shouldn't find used condoms, empty beer bottles, the trash, the parking, it's so disturbing."
Ashworth is now head of the Austin chapter of the Texas Neighborhood Coalition, a statewide group that assists people looking to restrict and regulate short-term rentals in their residential neighborhoods. She talked to Austonia following Airbnb's announcement this week that it will deploy new anti-party technology in the US and Canada.
The initiative aims to prevent potentially high-risk reservations by being a more robust version of the "under 25" system, which reviews guests under the age of 25 without positive reviews who are booking locally. A similar variation of this system has been piloted in Australia since October 2021 and has resulted in a 35% drop in incidents of unauthorized parties in pilot areas.
Airbnb is hoping for similar success in other regions but noted that there could still be some hiccups once the system is in effect.
"While we are optimistic that this technology will have a positive impact for the safety of our community and our goal to reduce unauthorized parties—we want to be clear that no system is perfect," Airbnb wrote in a statement announcing the new tech. "We work hard to deter bad actors from using our platform, but ultimately Airbnb is an online platform that facilitates real world connections."
For Ashworth, this system falls short of what she'd like to see from the company and she'd like for them to be clearer about what constitutes a party in the company's eyes.
"So I have no doubt that this technology they're touting for the party houses is nonsense," Ashworth said. "They are not a company that's run with integrity, they're not a good corporate citizen."
But people will continue to flock to Airbnb as Austin continues to be a major tourist destination with festivals like Austin City Limits and South by Southwest drawing in thousands. Even on a regular weekend pandemic recovery has been in full swing with downtown entertainment districts seeing visits close to 2019 levels.
Ultimately, Ashworth sees room to accommodate tourists while ensuring neighborhoods remain homey for Austinites.
"My personal opinion is the home team comes first," Ashworth said. "The whole city doesn't need to be turned over to the tourist industry and areas that are zoned residentially should remain for residents. I do understand that we are a tourist destination. But you can have a short-term rental pretty much anywhere in the city except in residential zones."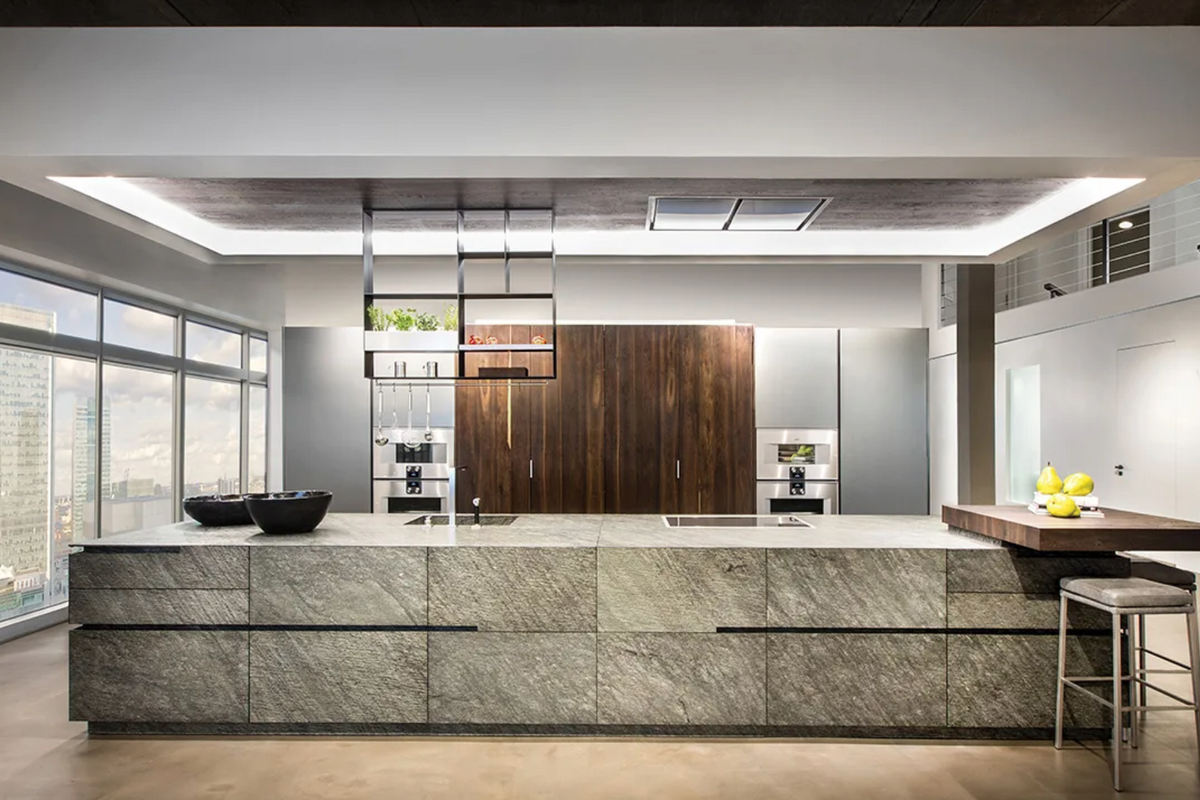 You've found your dream home. Now it's time to design your space.
Let eggersmann make your dreams come true. Not only are their products custom-crafted to last a lifetime, but their team of professional designers, installers, and care specialists are there to assist you from the ideation to the implementation of your gorgeous and highly functional space.
A family-owned business, eggersmann offers modern design solutions for every room in your home and they've had a hand in the design of many of the most beautiful homes in Texas, including right here in ATX.
A downtown condo. A house on the lake. South Austin style. All are perfect for eggersmann's design solutions.
If you're not sure where to begin, eggersmann has plenty of inspiration to get you started.
Kitchens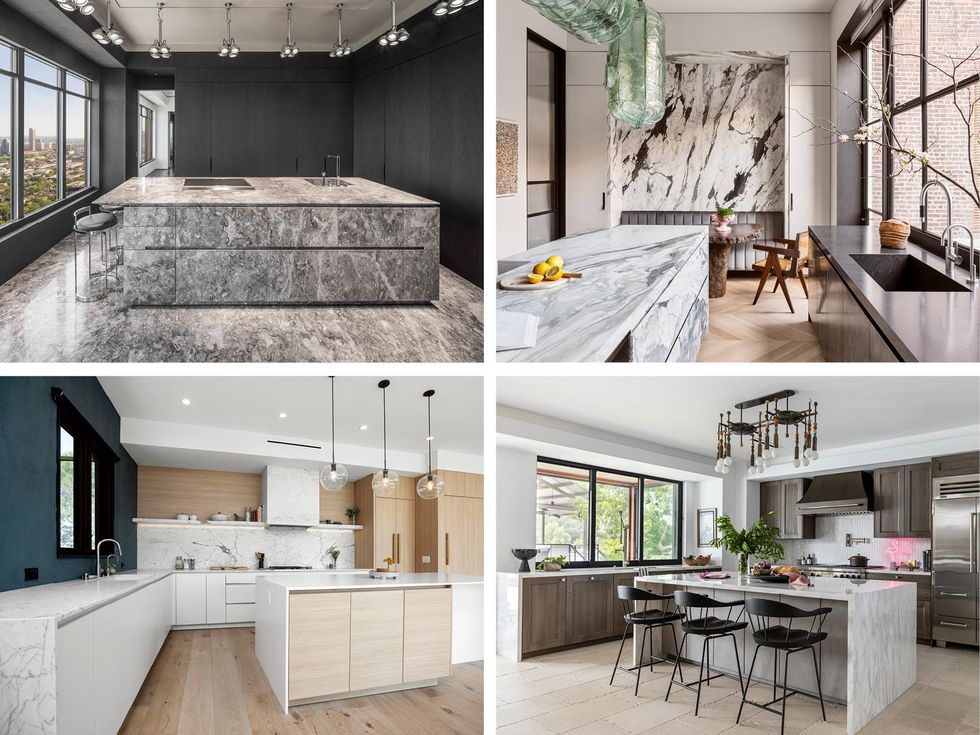 Kitchens are living spaces that invite us to indulge our senses; places that help us bond and are the heart of the modern home.
Eggersmann's modern German kitchens and home living solutions are distinguished not only by unique stone cabinet fronts and exotic veneers, but also technological feats in cabinetry composition and ergonomics like handleless cabinets and motion sliding countertops.
Their ideas spring from over 100 years of experience. Ever since Wilhelm Eggersmann founded this company in 1908, the now global team insists only the best will do and that every kitchen should be as individual as its owner.
Closets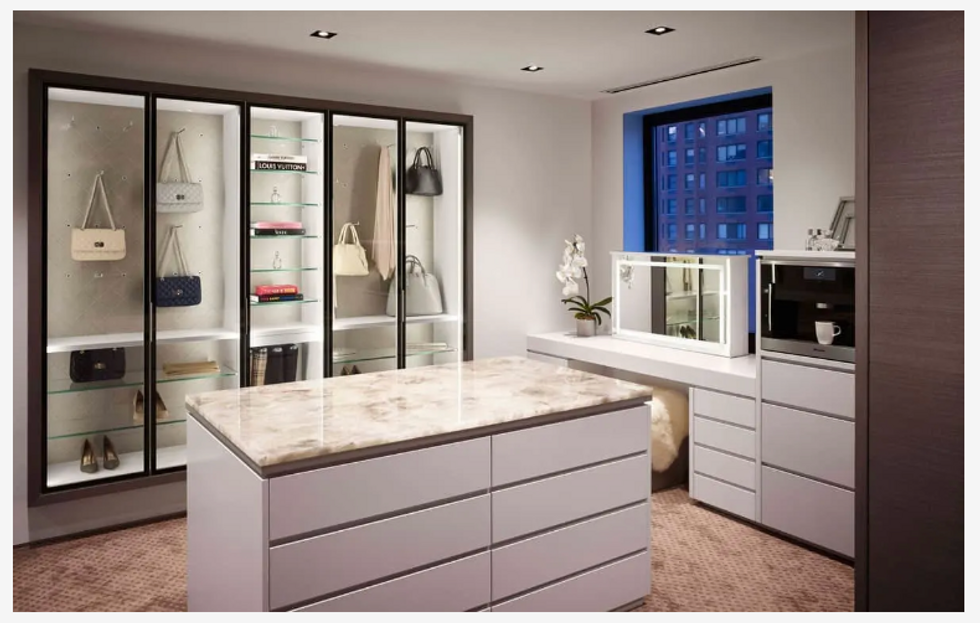 eggersmann usa
Beyond the closet, eggersmann brings soul to your wardrobe.
Tailor made in every aspect, personalize your space to make dressing and attire a special occasion. With innovative design solutions like hidden safes, watch-winders, and other accessory storage that will make the organizationally-obsessed squeal with delight, eggersmann's team of designers can help you to create a closet you'll want to spend all day in.
Living Areas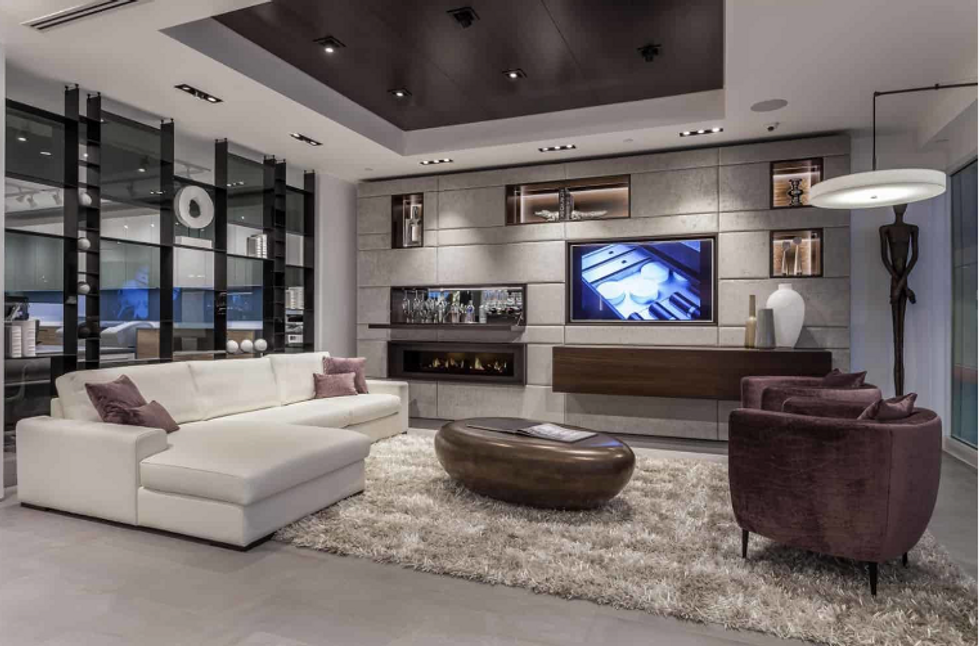 eggersmann usa
Create modern, beautiful spaces that motivate you to play and socialize. Host the next grand celebration or relax and relieve the tensions of your day. Eggersmann's entertainment solutions focus on how you live and how you entertain.

Need a TV for a family movie night but prefer something besides a black screen when you're entertaining? Eggersmann's remote-controlled lifting technology allows you to do just that. What about design solutions that keep a bustling household organized? Eggersmann makes it all possible.

Working with eggersmann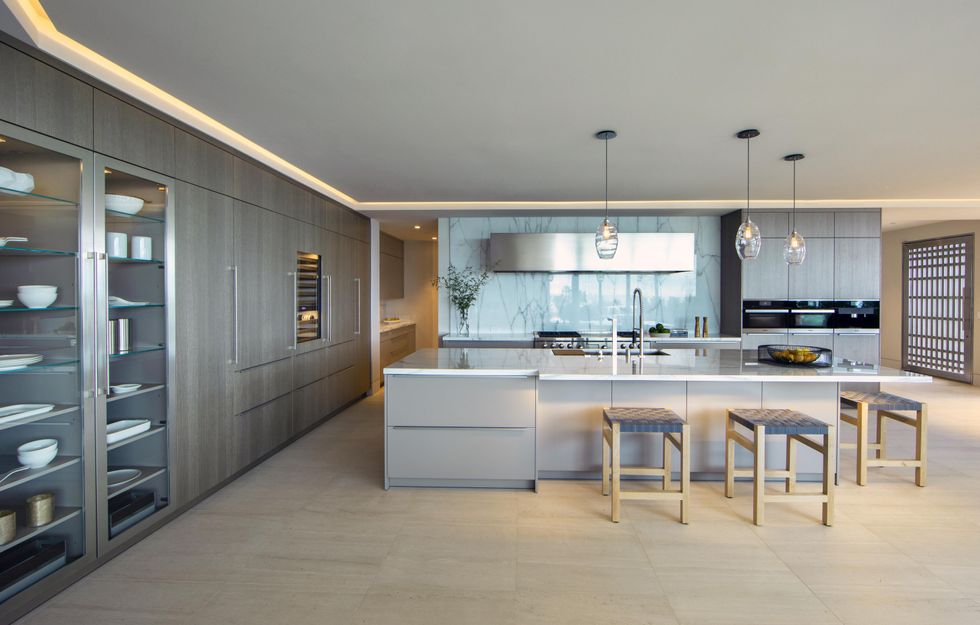 eggersmann usa
To learn more about the exceptional luxury cabinetry, exotic durable finishes, and innovative solutions, you may visit one of 6 eggersmann showrooms in the US, one of its retail locations in Canada, Mexico, or the US including Hawaii, or call to make an appointment with the satellite design service here in Austin where a knowledgeable representative will meet you at your home, office, or location of your choice.
The eggersmann team works directly with homeowners to bring their dream spaces into reality or with your interior designer, architect, or builder. They also have extensive experience working with high-rise/multi-unit developers or condo owners.
Find the
nearest eggersmann location
.