Get connected with our daily update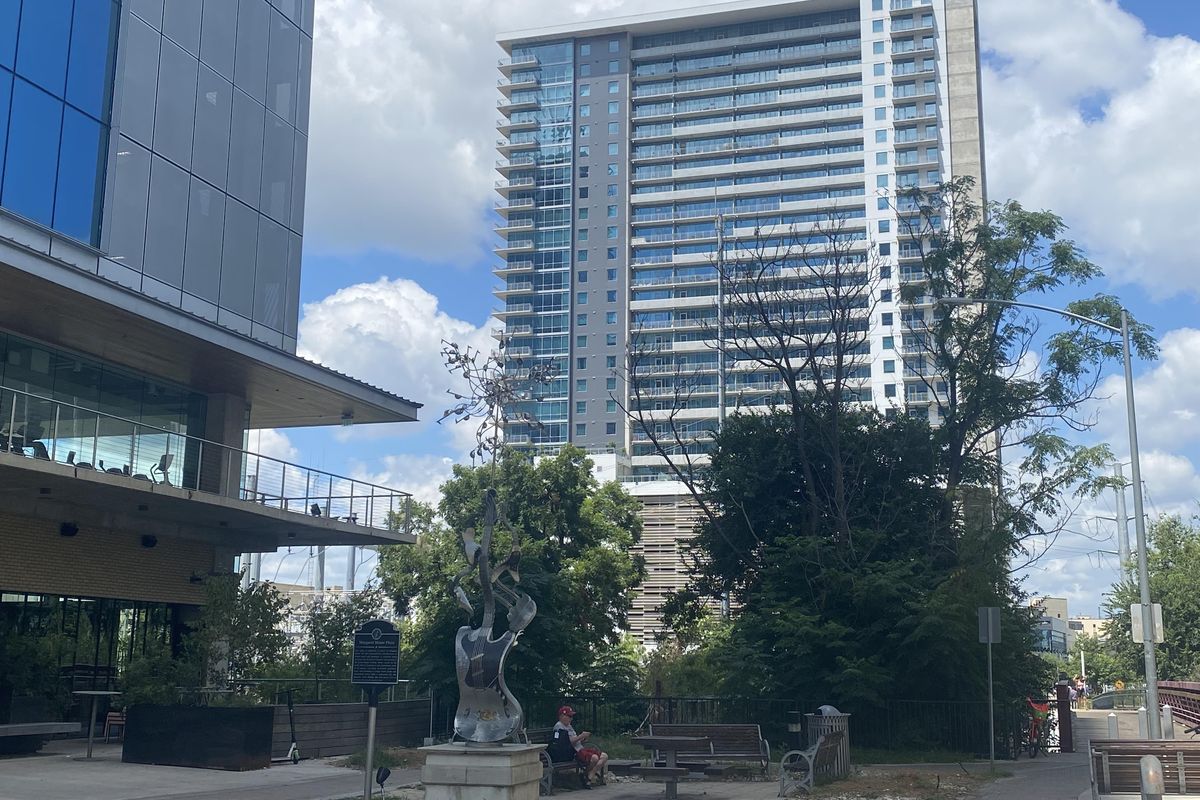 Big tech means big rents for Austin as residents face high prices after a brief dip from the pandemic.
---
Austin saw the largest year-over-year percentage increase in average rent this September among the nation's top 10 tech hubs, according to the latest report from Realtor.com. Average rent, which sat at $1,367 and dipped to $1,300 at its pandemic low (-4.9%), skyrocketed to $1,647 by September 2021, a 25.3% year-over-year increase.
The Austin metro also saw the sixth-highest average percentage rent increase among the nation's 50 largest metros in that same time period, falling to Florida cities Tampa and Miami as well as Riverside, Calif., Phoenix, Ariz. and Riverside, Calif.
The median rent in Austin has increased by $155 since April 2021, when rent nationwide began to rebound at the onset of the COVID vaccine rollout. Since then, 31 of the nation's 50 biggest metros have seen double-digit percentage gains in median rent from Sept. 2020-21.
While Austin tops the tech hub list in median rent percentages, it's still a tad below the national average of $1,654, a new record high. The nation's median rent increased by 13.6% year-over-year.
And median rent in Austin is still below all 10 tech hubs measured—including Boston ($1,895), Chicago ($2,500), Denver ($2,850), Los Angeles ($2,095), San Jose ($2,517), Seattle ($2,895), Washington, D.C. ($3,015) New York City ($2,075) and San Francisco ($1,695).
But as unsatisfied West Coasters and outpaced city dwellers in the pandemic's age of remote work flock to the capital city, that trend has been predicted to change. Big tech companies continue to invest in the area—notably, new HQs for Tesla and Oracle.
Austin is already more expensive than 29 of the 50 biggest metros, including Texas' DFW ($1,475), the Houston metro ($1,319) and San Antonio-New Braunfels ($1,206).
The city's headline-making hot housing market has cooled a bit this fall, but a pandemic boom saw the market's median home price shoot to an all-time high of $482,364 in June 2021. And by the end of 2021, at least one report has predicted that Austin will be more expensive to live in than any non-Californian city in the nation.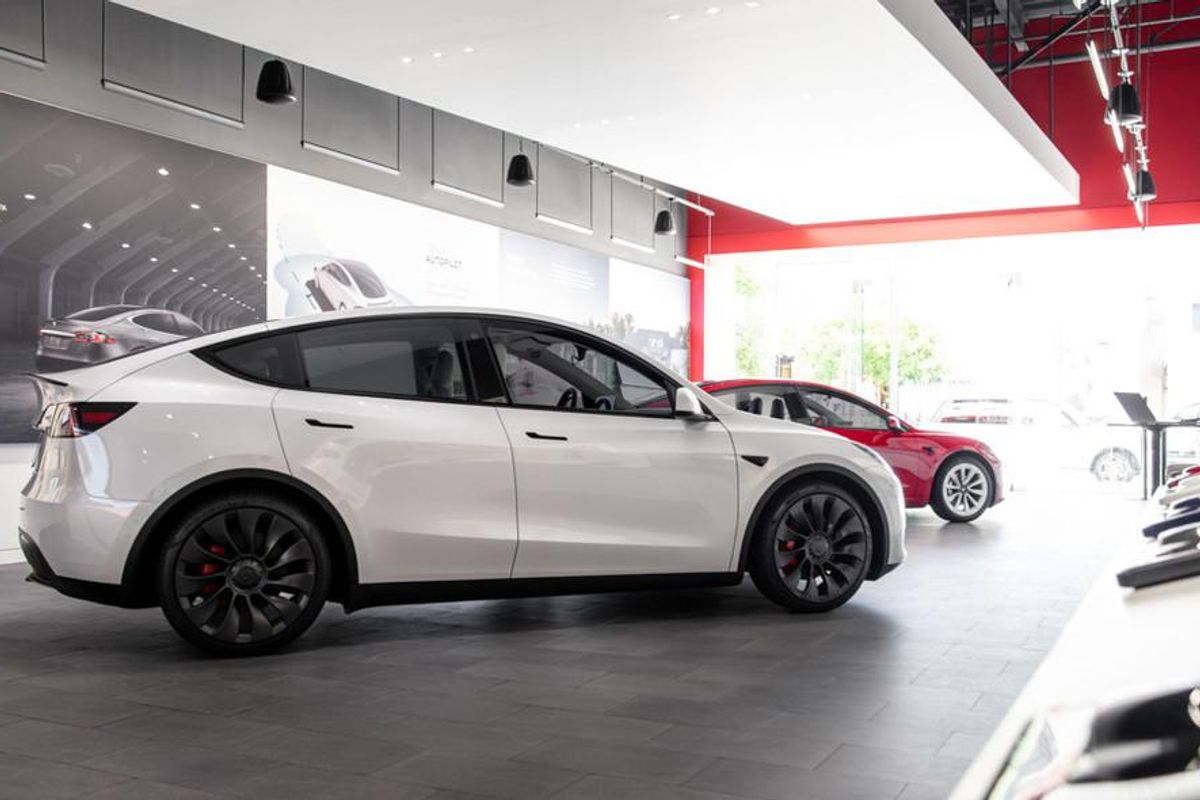 Tesla's Austin presence is becoming even greater as the automaker plans for a nearly 52,000-square-foot showroom in northeast Austin.
A filing with the Texas Department of Licensing and Regulation reveals Tesla will have the dealership at 2323 Ridgepoint Drive, near the intersection of 290 and 183. It'll serve as Tesla's fourth Austin showroom once it reaches its expected completion in February next year.
Boyd Watterson Asset Management is listed as the owner of the one story building that will undergo renovations and alterations totaling $1.5 million. Illinois-based Chipman Design Architecture is listed as the design firm.
Tesla's other Austin showrooms include one at the Domain, another off of Research Boulevard in northwest Austin and at The Yard in South Austin. The site on St. Elmo Road was built just last year with an estimated $2.5 million price tag.
News of the showroom comes shortly after Tesla applied for expansions at its headquarters in southeast Travis County. According to filings, Tesla may build a 500,000-square-foot building for two general assembly lines at Giga Texas.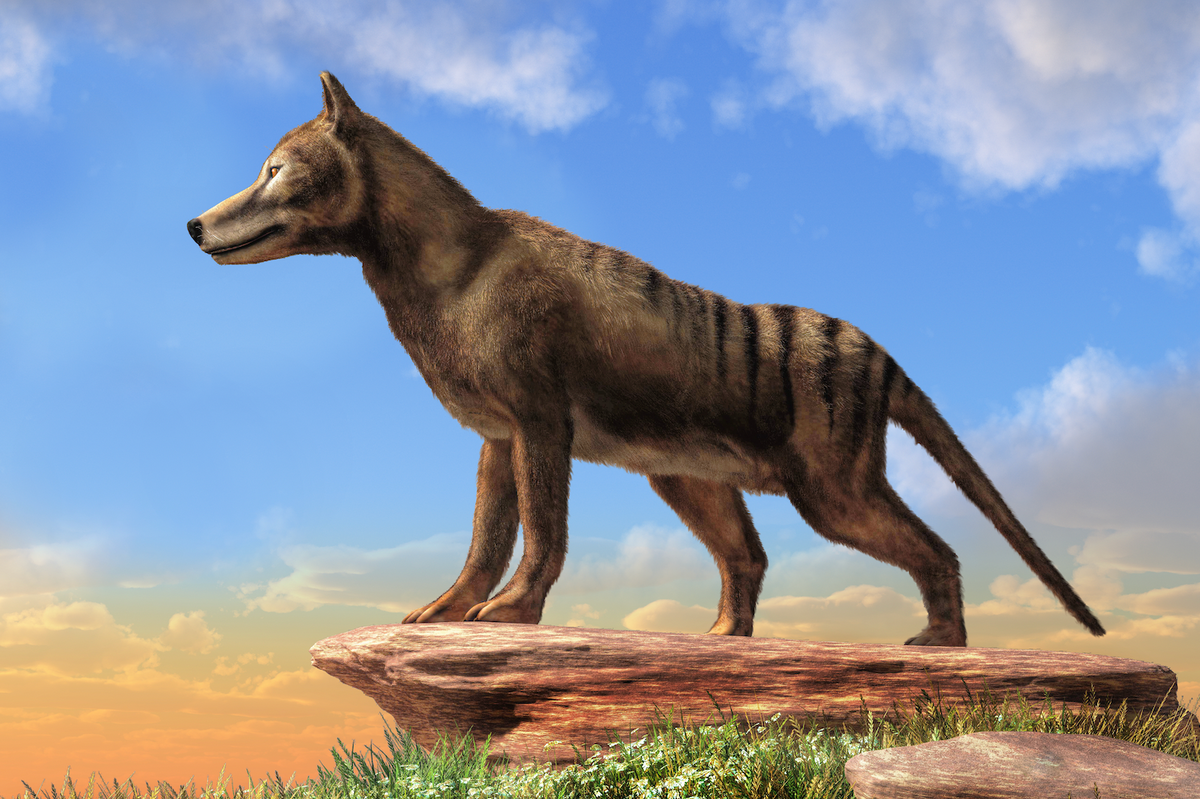 Genetic engineering company Colossal Biosciences announced it has started de-extinction of the thylacine, also known as the Tasmanian tiger.
Partnering with the University of Melbourne and its Thylacine Integrated Genetic Restoration Research Lab on these efforts, Colossal says bringing the tiger back could "re-balance the Tasmanian and broader Australian ecosystems."
"With our planet's biodiversity at risk, we will continue to contribute scientific resources to preserving the species and ecosystems necessary to sustain life," CEO Ben Lamm said.
Founded last year, Colossal aims to further develop technologies for marsupial conservation efforts and say they are the first to apply CRISPR technology for the purpose of species de-extinction.
The company has its headquarters in Dallas with Austin ties through its software and hardware team. Also with Lamm, who is former CEO of Austin AI company Hypergiant.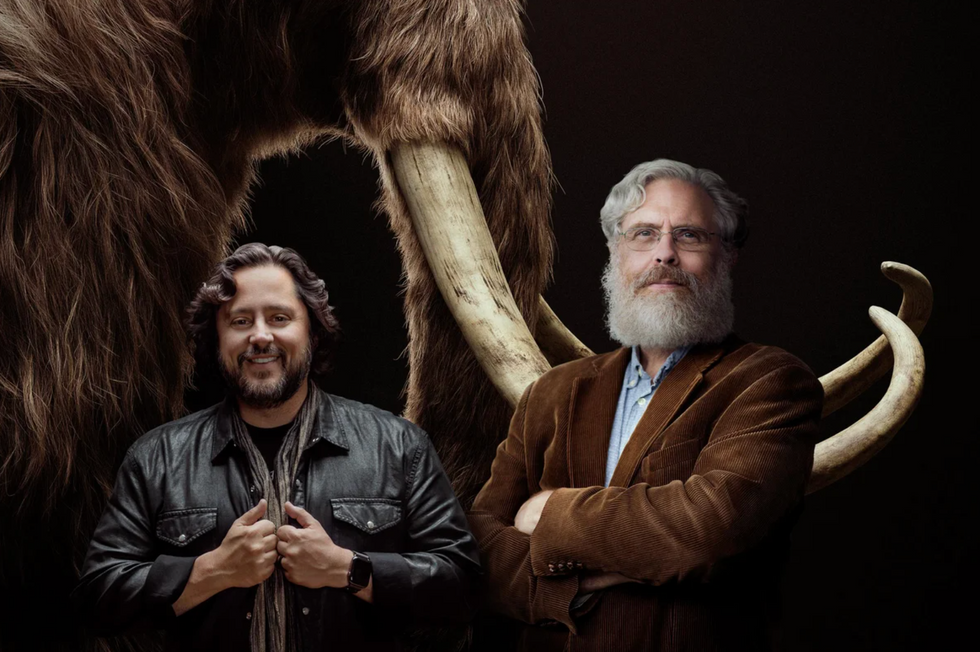 Ben Lamm and co-founder George Church
The Tasmanian tiger marks Colossal's second de-extinction project. Before its work on the Australian marsupial that was eradicated nearly a century ago, Colossal announced its plans to resurrect the woolly mammoth.
Now, Lamm said they are thrilled about teaming up with the Melbourne lab, which is headed by Andrew Pask, a marsupial evolutionary biologist and Tasmanian tiger expert.
Pask said this is a "landmark moment" for marsupial research and that the technology from the project will influence the next generation of conservation efforts.
"Additionally, rewilding the thylacine to the Tasmanian landscape can significantly curb the destruction of this natural habitat due to invasive species," Pask said. "The Tasmanian tiger is iconic in Australian culture. We're excited to be part of this team in bringing back this unique, cornerstone species that mankind previously eradicated from the planet."
\u201cIntroducing Texas #pumas reinvigorated the Florida panther population.\u201d

— Colossal Biosciences (@Colossal Biosciences) 1655137149
Colossal points to the reintroduction of wolves to Yellowstone and the Tasmanian Devil to Australia as examples of the importance of rewilding species to their original habitats. Through that, Colossal says, damaged ecosystems can be restored and revitalized.
To achieve the successful birth of the Tasmanian tiger, Colossal says advancement of current marsupial assisted reproductive technology is required. The work goes beyond the Tasmanian tiger though and Colossal says this technology will be instrumental in the preservation of marsupials at large. The company notes this is especially important in Australia, which faces a fast rate of biodiversity loss and where marsupials are highly concentrated.
Colossal boasts investors like nature gaming group Untamed Planet and local Australian non-profit WildArk, as well as actors the Hemsworth brothers.
"Our family remains dedicated to supporting conservationist efforts around the world and protecting Australia's biodiversity is a high priority," Chris Hemsworth said. "The Tassie Tiger's extinction had a devastating effect on our ecosystem and we are thrilled to support the revolutionary conservation efforts that are being made by Dr. Pask and the entire Colossal team."