Get connected with our daily update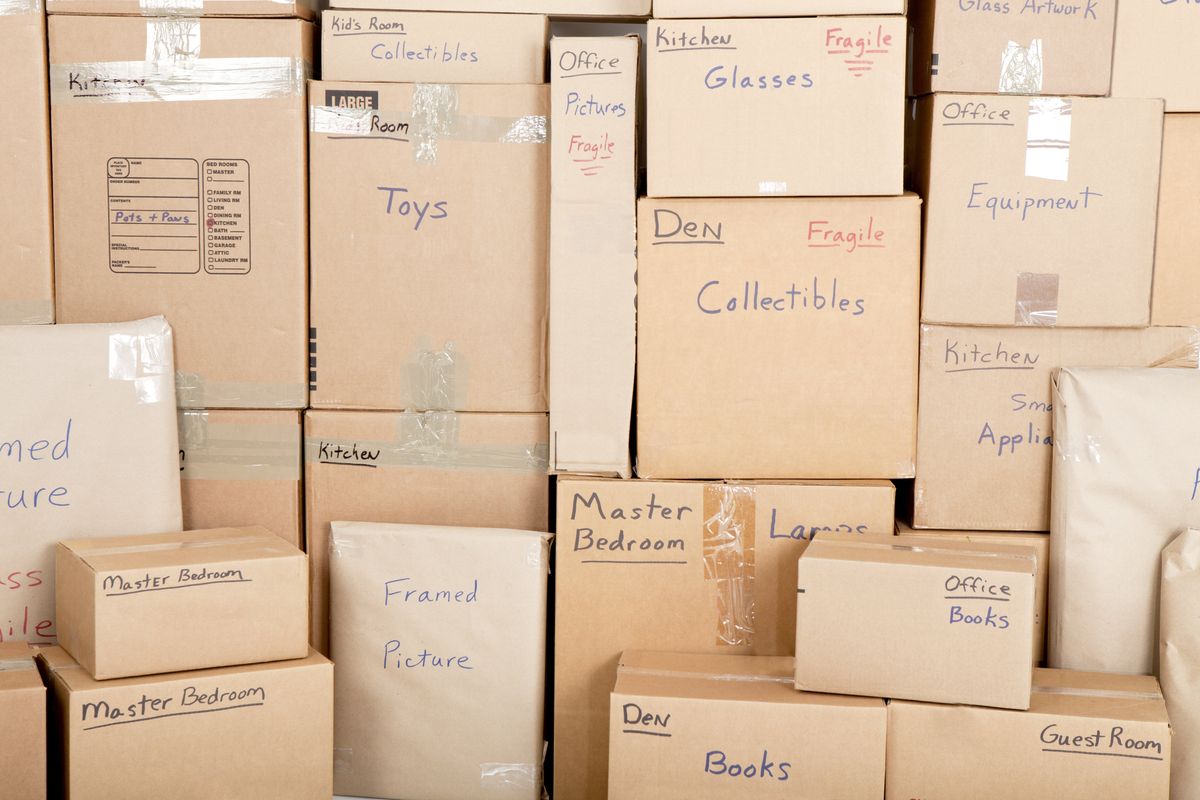 Adobe
Peter Northfelt is graduating from the University of Texas-Austin with a master's degree in advertising this May. Before the coronavirus pandemic, he planned to move to Los Angeles. Now, he's moving back to Phoenix, where his family lives, because many advertising companies aren't hiring and he's unable to support himself on unemployment benefits alone.
"I was graduating anyway, so I was going to move," Northfelt said. "It's just a matter of, the world was really big and then the world became really small."
---
Northfelt is among many Austin residents whose relocation plans have been impacted in some way by the pandemic. The economic impact of the virus, as well as uncertainty about when it will end and concerns about transmission, have provided fewer customers to local realtors. But, according to data and industry experts, there may be financial benefits for those who choose to relocate.
Moving is considered essential under the local "Stay Home-Work Safe" orders, which were issued on March 24 and recently extended through May 8. While some renters are postponing moves, others are taking advantage of lower rents and other specials offered as property owners try to adapt to the current marketplace.
Natalie Young is a licensed real estate agent and manager of A+ Apartment Locators in North Austin. Her office remains open, although it has seen a drop in customers.
"I think honestly some people don't know they can still move during this time," she said.
Although some customers have decided to pause their apartment search, others sense an opportunity.
Between March 31 and April 21 Austin rents decreased 1.1% overall, according to a market report compiled by ApartmentData.com. This may seem like a minor change, but Cindi Reed, the company's director of business development, said otherwise.
"Considering most management companies are budgeting rental rate increases of anywhere between 3-5%, a -1.5% effect in your budget compared to what a normal increase has been, it's significant," she said.
Perhaps more telling is the change in the local absorption rate, which shows the difference in occupied apartments from one month to the next. April is traditionally one of the busiest months for new leases, Reed said, and last year the Austin market absorbed 1,204 units in April. By April 21 of this year, however, the market absorbed 128 units—a nearly 90% change.
"[Apartments] kind of had the upper hand," Young said of the Austin rental market pre-pandemic. "And the tables have turned really overnight to where now they're reaching out to us to meet clients."
Young and her colleagues are now showing customers prospective apartments over Zoom using videos recorded by property management companies.
Emily Blair, executive vice president of the Austin Apartment Association, said that while fewer people are looking at apartments than usual, there is a higher closing rate among those who are. She added that more renters are choosing to extend their lease to avoid moving during a pandemic.
Logistically, Northfelt said the moving process hasn't changed much, but not every step of moving can be adapted for a pandemic.
"Usually … you have a going-away party [or] go to a music venue that you always loved," Northfelt said. "I'm sorry that I can't say goodbye to [Texas] in the way that I was expecting."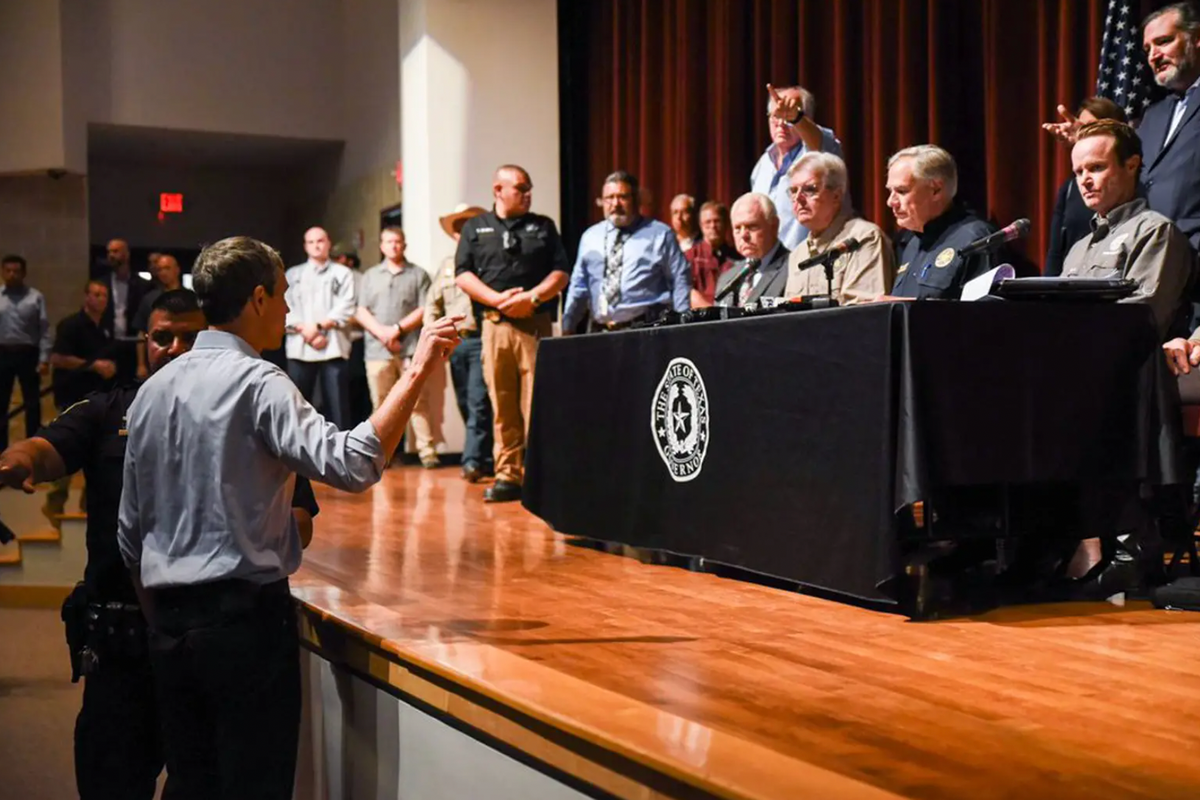 By Patrick Svitek
Beto O'Rourke caused a dramatic scene on Wednesday when he angrily confronted Gov. Greg Abbott at his news conference about the Uvalde school shooting, yelling, "This is on you."
After Abbott was done giving his initial remarks, O'Rourke approached the stage and told Abbott he was "doing nothing" to combat gun violence. He said the Uvalde massacre, in which a gunman killed 19 children and two adults, was "totally predictable."
Some of the Republican officials onstage with Abbott quickly denounced O'Rourke, telling him to go away. Another man onstage used expletives to criticize O'Rourke for interrupting the event.O'Rourke was eventually escorted away amid the unruly scene.
"I can't believe that you're a sick son of a bitch that would come to a deal like this to make a political issue," Uvalde Mayor Don McLaughlin told O'Rourke at one point.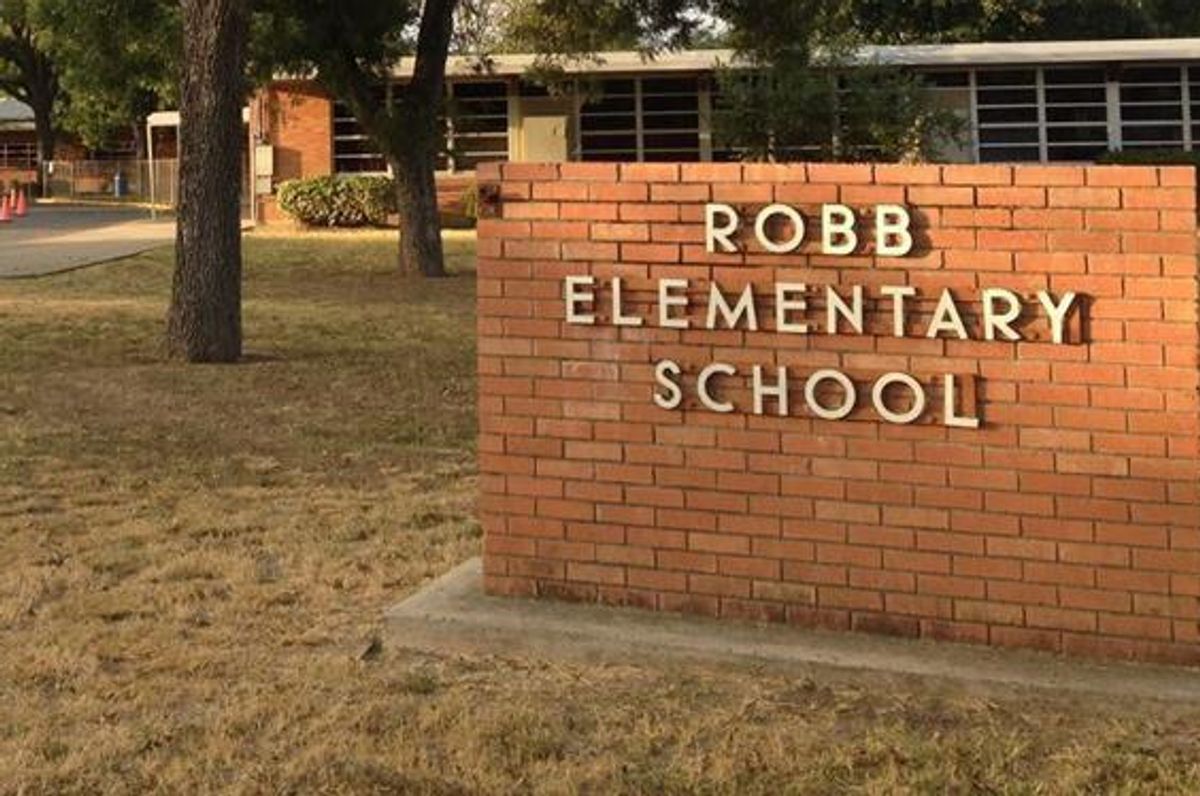 Nineteen kids and two adults are dead after a shooting at Robb Elementary School in Uvalde, Texas—a small town an hour and a half west of San Antonio—on Tuesday afternoon.
Gov. Greg Abbott said the suspect, 18-year-old Salvador Ramos, is believed to have been killed by the police. The Uvalde Police Department said the shooting began at 11:43 a.m. Tuesday.
"What happened in Uvalde is a horrific tragedy that cannot be tolerated in the state of Texas," Abbott said. "He shot and killed—horrifically, incomprehensibly."

Texans are grieving for the victims of this senseless crime & for the community of Uvalde.

Cecilia & I mourn this horrific loss & urge all Texans to come together.

I've instructed @TxDPS & Texas Rangers to work with local law enforcement to fully investigate this crime. pic.twitter.com/Yjwi8tDT1v
— Greg Abbott (@GregAbbott_TX) May 24, 2022
According to University Health Hospital officials, a 66-year-old woman and 10-year-old girl arrived in critical condition. Uvalde Memorial Hospital reportedly received 13 children for treatment and two individuals who were already deceased. At the time, it was believed 14 had died in this shooting.

The shooter prompted a lockdown at the elementary school of just under 550 students, with San Antonio Police sending SWAT, and Eagle chopper and Crime Scene Investigators.
According to White House press secretary Karine Jean-Pierre, President Joe Biden has been briefed on the tragedy and "His prayers are with the families impacted by this awful event, and he will speak this evening when he arrives back at the White House."
At 21 deaths, it is the deadliest school shooting in Texas and one of the deadliest in the U.S. since 26 at Sandy Hook Elementary lost their lives. This is the U.S.'s 213th mass shooting of 2022.