Get connected with our daily update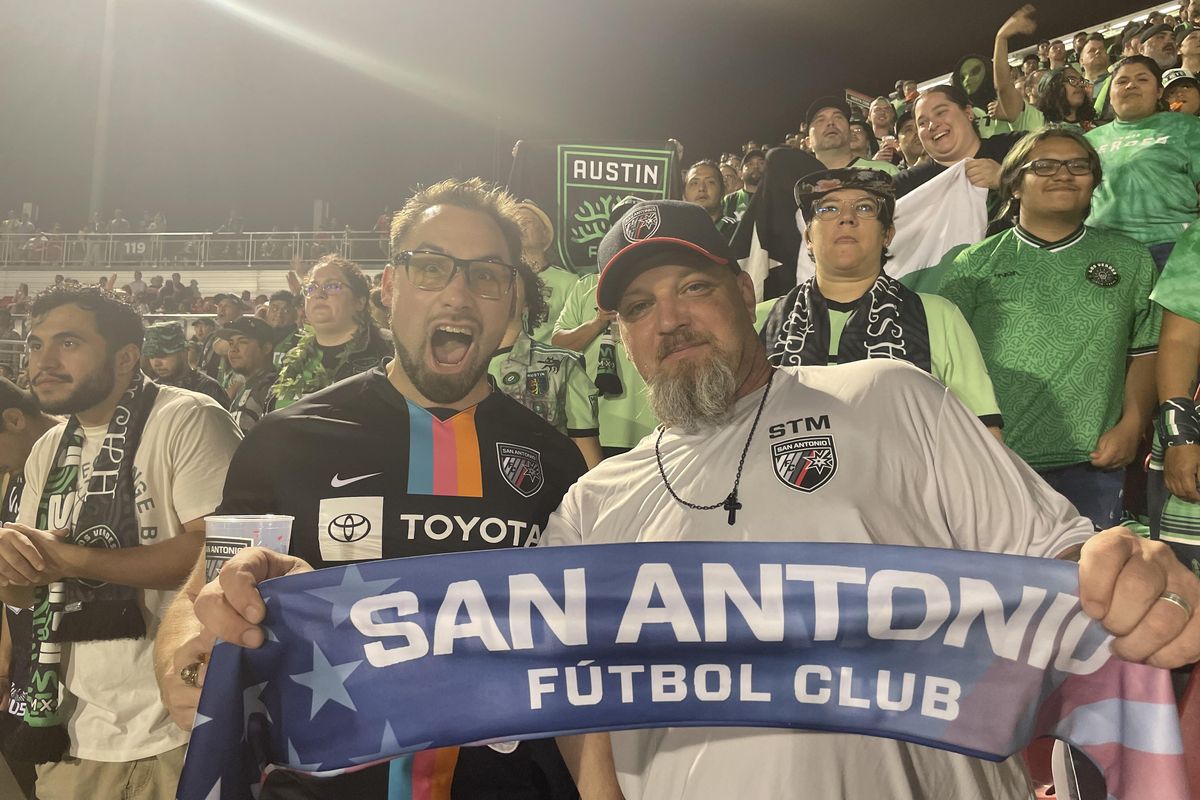 When Doc "The Yankee" LaPlaca returned to his front-row throne at San Antonio FC's Toyota Stadium after fifteen matches abroad, he wasn't surrounded by his usual black and silver comrades.
---
Instead, LaPlaca was one of two San Antonian specks in a Verde horde as hundreds of Austin FC fans traveled to the club's closest road match to date.
"When they tried to take (our seats) away, I said no," LaPlaca said. "This is our Alamo."
After fighting for their seats alone in the first half LaPlaca and fellow SAFC fan Jordan Cole joined ranks to form a small, but steadfast last stand among the Verdinegro crowd as they celebrated the win. Meanwhile, the home team brought out that same historic San Antonio grit as they pulled off a memorable 2-1 upset against their I-35 neighbors to advance to the fourth round of the U.S. Open Cup on Wednesday.
But the match was more than a classic underdog tale.
The third-round tournament bout, which pitted top-flight professional team Austin FC against second-tier USL side San Antonio, is arguably the biggest soccer battle the two cities have ever seen.
And although many of the 8,000 fans in attendance, including San Antonio's mayor Ron Nirenberg, were divided to the bitter end, the two opposing sides are united in promoting one message: Central Texas soccer culture is alive and well in both Hill Country cities.
In three short years, Austin FC thrust Austin and the entire Central Texas region into the international soccer spotlight, a feat which can often be attributed more to those in the stands than performances on the pitch. With 20,500 consistent fans, the club's Q2 Stadium has held the longest sold-out streak in the league for several weeks straight, and even Austin's road matches typically feature match-long chanting from hundreds of dedicated supporters.
But the pure passion of those fans didn't come from nowhere, and many will say that Austin was a "soccer city" long before its first major league franchise.
Both cities have been home to rival teams in the past, including the since-relocated USL side Austin Bold FC, which competed regularly against SAFC. And both Austin and San Antonio have played host to a long lineup of professional matches, including Mexico's Liga MX teams, Concacaf Gold Cup matches and appearances from both the U.S. men's and women's national teams.
And before Austin FC had its Oaky crest and "Keep Austin Weird" quirks, it was very nearly given to San Antonio's Toyota Stadium. The I-35 neighbors became rivals for more than just cuisine when MLS awarded Austin its franchise in 2017, snubbing San Antonio and its $21 million stadium deal in the process.
That lingering tension continued into the midweek match, as evidenced by the back-and-forth insults shouted by each team's most raucous supporters throughout the game.
Even after the red smoke cleared, however, Austin FC fans stayed to clean up the match. Brother supported brother, as was the case with Austin Anthem president Tony Cardone and his little brother Matt, who's a goalkeeper for San Antonio FC.
It may take a while for the sting to wear off, but Austin FC fans were reminded of Central Texas' growing presence in the professional soccer sphere as the match came to a close.

"The quality is good, the competition is good, the fans and their understanding of the game is good," Austin FC head coach Josh Wolff said after the match. "This is another example of a nice, small, tight, energetic stadium. And it was pushed in the other direction tonight... (but) it's a real positive for soccer in general."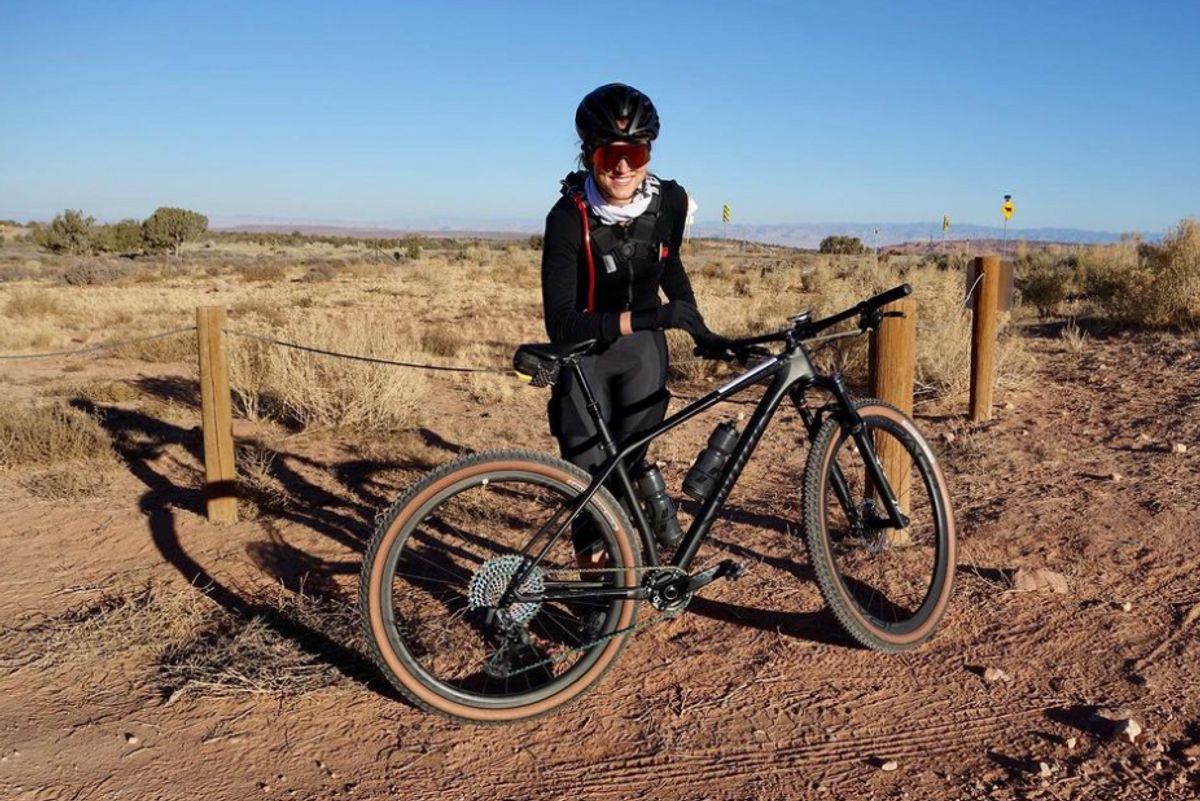 Austin police have charged Kaitlin Marie Armstrong, a local cyclist, for the murder of Moriah "Mo" Wilson.
Wilson, a rising star in the gravel and mountain bike community, was found dead with gunshot wounds inside an East Austin home on the night of May 11 when she was in town for the weekend Gravel Locos race in Hico, Texas.
Police believe Wilson was having a relationship with a man Armstrong was also in a relationship with. The man, another gravel cyclist, Colin Strickland, has since issued a statement on the murder.
In his statement, he said he had a brief romantic relationship with Wilson in October 2021 before he resumed his relationship with Armstrong, but that he remained friends with Wilson. "There is no way to adequately express the regret and torture I feel about my proximity to this horrible crime. I am sorry, and I simply cannot make sense of this unfathomable tragedy.
NEW: Austin professional cyclist Colin Strickland has just released a statement about the murder of cyclist Moriah Wilson, clarifying his relationship with her and expressing "torture about my proximity to this horrible crime." pic.twitter.com/KnIna3mWrE
— Tony Plohetski (@tplohetski) May 20, 2022
Wilson, a 25-year-old Vermont native living in Colorado, had won a slew of races becoming a fan favorite. She had just become a full-time racer this year.
Anyone with information on this crime can contact Austin police at 512-974-TIPS or contact Crime Stoppers anonymously at 512-472-8477.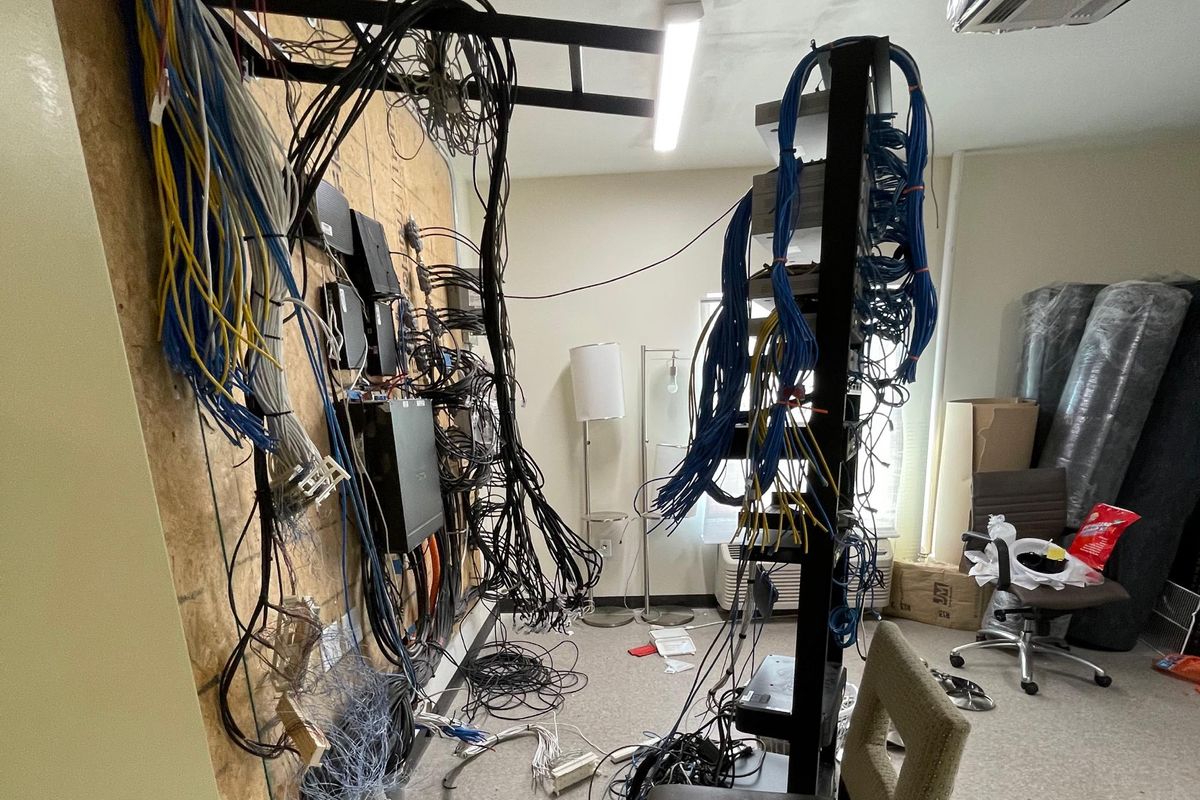 Austin has added 24-hour security to the city-owned Pecan Gardens property, which will be converted into supportive housing for people exiting homelessness, after the former hotel was found with months of damage and vandalism May 5.
The building, which was broken into and stripped of copper and had people illegally sleeping inside of it, has been secured, Kelly said in a Friday press conference. Kelly said the city confirmed a measure to implement 24-hour security, including updates every 60 days until the property opens up as supportive housing.
"We cannot let this happen to any vacant city-owned property ever again," Kelly said. "This blatant act of disregard and criminal behavior will not be tolerated in our community."
The city bought the former hotel in August 2021 for $9.5 million with plans to renovate the property into a 78-unit supportive housing property. Those 55 or older that are experiencing chronic homelessness can qualify to live at the site once it is completed in late 2022-early 2023.
While the council was set to discuss a $4 million deal with Family Eldercare to begin converting the property Thursday, Kelly pulled the item for a later executive session due to security concerns. But the council did approve an item to authorize city leaders to begin negotiating other renovation contracts.
"I want to thank my colleagues for pumping the brakes on this contract and realizing that we owe the community not only an apology, but reassurance that the protection of the assets the city owns is vital to the success of achieving our intended goals," Kelly said.
When the building was found vandalized May 5, Kelly, who presides over the district containing the property, said damage included:
Damage spanning all three floors of the building and is in nearly every room.
The entire hotel was stripped of copper.
Destroyed washers, dryers, air conditioners and electrical wiring.
People sleeping at the hotel without permission.
On Tuesday, Austin's Homeless Strategy Officer Dianna Gray apologized and said there was no security due to a delay in processing the request.
"The intent had been to have security on site previous to this event," Gray said. "It had been requested, and there was a delay in the request, so it had not been initiated. We acknowledge that as a failure and apologize."
Kelly said city staff, the Austin Police Department and the Williamson County Sheriff's Office are investigating what happened at the property and encouraged those who know anything about the investigation to call Crime Stoppers at 512-872-8477.