Get connected with our daily update
Whittling down from 70-plus possible options for sanctioned homeless camps, city of Austin staff recommended two sites for further review late Monday.
---
The two sites are city-owned, public transit accessible and meet most of the criteria put forward by council members, according to a recent memo. One site is located near the Mueller development in Northeast Austin, while the other is in Southwest Austin off of MoPac. They will require rezoning to allow for the installation of micro shelters that can house people on site.
Northeast Austin site
The recommended site at 3511 Manor Road in District 1 on the East side is close to the Mueller development, which offers retail amenities, as well as bus lines and the public trails. It also offers a front entrance that could provide effective site control and up to 20 covered parking spaces, which could serve homeless people living in their cars. There are some challenges associated with the site, however, including wildfire risk and an existing structure that is unusable due to a material asbestos used.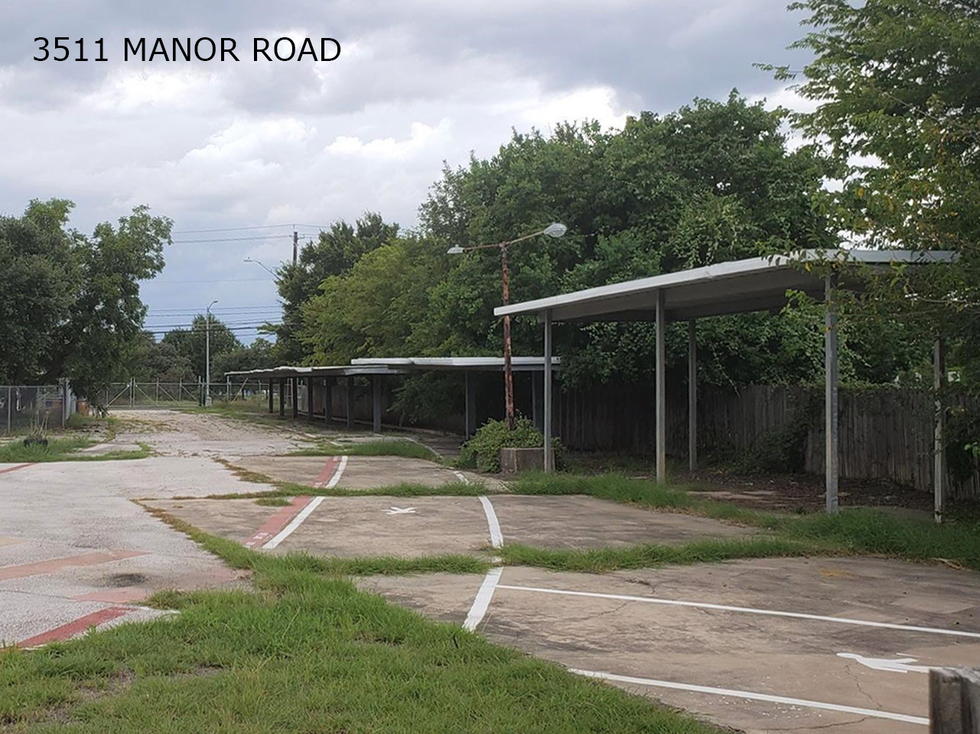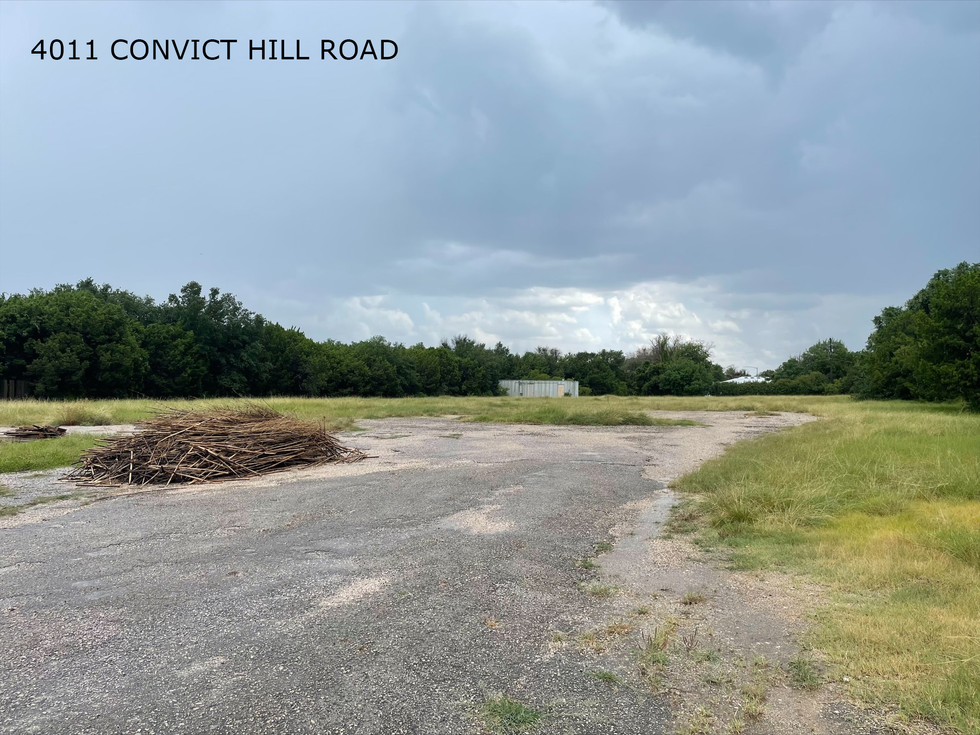 Southwest Austin site
The other recommended site at 4011 Convict Hill Road in District 8 in Southwest Austin also offers access to amenities and bus lines within a 15-minute walk as well as space for portable restrooms and showers. Its challenges include fire mitigation requirements and its distance from the city center.
Reimplenting the camping ban
Council revisited the idea of sanctioned camps in May after city voters approved Proposition B, which reinstated a local ban on public camping, among other activities. But when staff presented 45 potential site options later that month, members pushed back, citing concerns about cost, lack of transparency and wildfire risk.
The city moved ahead with a multi-phase Prop B reimplementation plan, prompting concerns that homeless residents were being forced out of camps with nowhere else to go legally or safely.
Phase 3 of the plan began on July 11, with Austin police able to make arrests in situations where homeless people refuse to vacate camps deemed dangerous, such as those in flood-prone areas or near busy roads.
Although police officials have stressed that their goal is voluntary compliance rather than arrest, there isn't enough shelter capacity or transitional housing supply to meet current demand.
"(W)e want to be clear with the community that while we are investing in additional crisis beds, like so many other cities working to actively end chronic homelessness, there will not be enough immediate shelter for all unsheltered Austinites," Homeless Strategy Officer Dianna Grey said in a July 14 press release.
Staff will brief council about the two recommended sanctioned campsites at a work session next week and could begin to gather stakeholder feedback related to the properties next month, including community meetings.
Five Austin companies joined Google's second Startups Black Founders Fund on Wednesday, earning $100,000 each as part of the $10 million initiative geared toward giving Black entrepreneurs access to funding for their startups.
The fund gave $100,000 to 50 founders nationwide, including Austin companies CustomerX.i, Journey Foods, Sandbox Commerce, The Mentor Method and Tadeblock.
The founders will receive the funding without giving up any ownership of their startups and will gain access to Google technical support including up to $120,000 in donated search Ads from Google.org and up to $100,000 in Google Cloud credits. The Austin companies will also join a select few—the fund is only two years old and last year rewarded 76 Black-led startups with up to $100,000 as well.
Google's Startup funds can be used to boost Black founders' companies into success—last year, founders raised up to $50 million in capital after recieving the funds, and 80% of the companies used their funds to create jobs.
Founders from last year's batch then paid it forward by nominating new companies and announcing the winners via Zoom.
Here's a look at those 5 founders in Austin:
A member of the Independent Citizens Redistricting Commission (ICRC) contacted council members asking for their home addresses despite a charter provision prohibiting the ICRC from considering such information in its mapping process, according to emails obtained by the Bulldog through a public information request.
Four council members or their staffers replied providing home addresses: Alison Alter, Paige Ellis, Mackenzie Kelly, and Leslie Pool, according to the emails dated August 9th to Aug. 17.
Austinites will once again be able to take a nonstop flight to London as Austin-Bergstrom International Airport resumes transatlantic travel this fall.
Starting Oct. 13, British Airways will offer its direct flight from ABIA to London-Heathrow Airport three times a week on Wednesday, Friday and Sunday. The airline, which has been operating in Austin since 2013, had halted service at the start of the pandemic over a year ago.
"We can't wait to welcome our customers back on board our Austin flights and we are honored to be playing our part in reuniting families and friends with their loved ones after such a long time apart," said Marie Hilditch, British Airways' head of North America sales.
Safety protocols the airline is taking include:
social distancing measures
wearing of facemasks
providing hand sanitizer stations
cleaning all surfaces after every flight
fully recycling the air once every two to three minutes through HEPA filters, which remove microscopic bacteria and virus clusters with over 99.9% efficiency
The announcement comes as COVID-19 testing requirements to enter the UK are scheduled to stop on Oct. 4. for vaccinated Americans.
Additionally, a Monday White House announcement allows fully vaccinated international travelers to enter the U.S. starting in early November with proof of a negative COVID-19 test. The ban, which was implemented in 2020, restricted travelers from a number of European countries, Iran and China throughout the pandemic.