Get connected with our daily update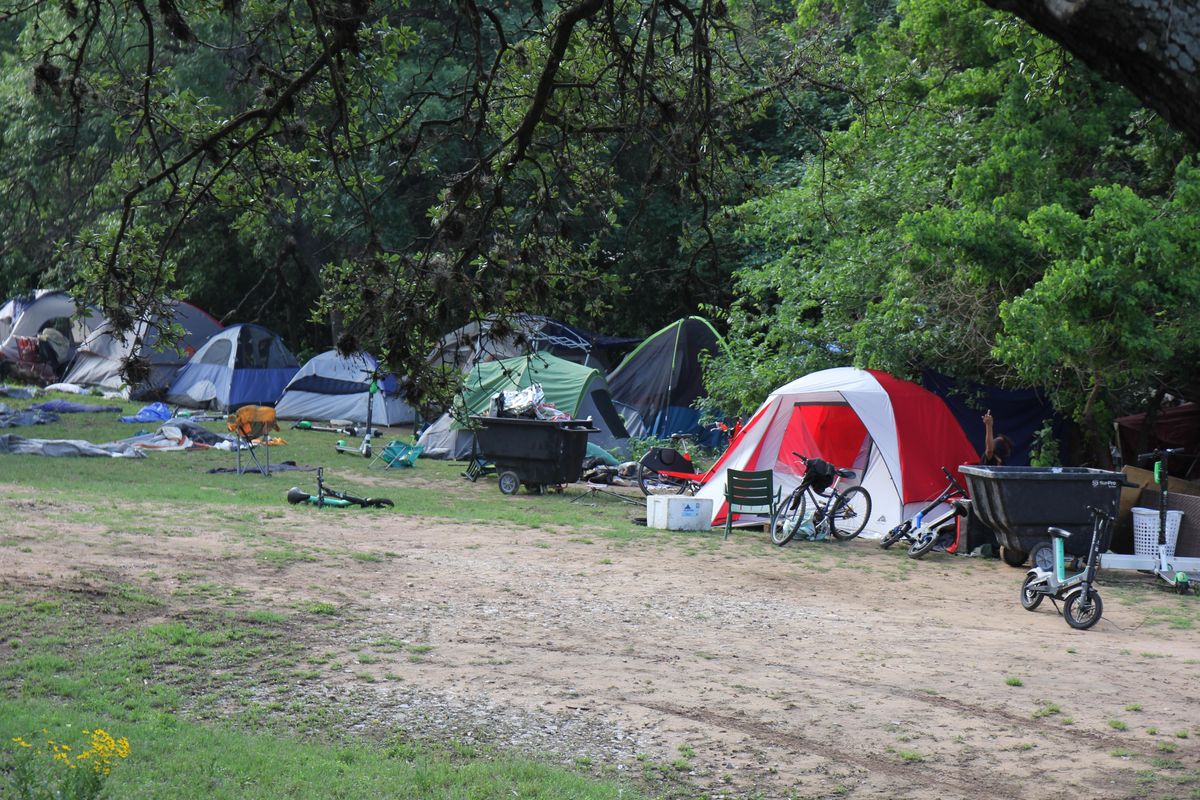 City staff have reviewed more than 70 city-owned properties that could serve as temporary sanctioned homeless camps and will present potential site options in each council district to Austin City Council on Tuesday, according to a memo issued late Friday. They estimate that each camp will cost between $1.4 and $1.9 million to operate on an annual basis and have a capacity of 50 to 100 people.
---
Council members voted unanimously last week to direct staff to develop a plan and a budget for temporary sanctioned encampments after the resounding victory of Proposition B in the May 1 election. The proposition, which reinstated city bans on sitting, lying, camping and panhandling in certain areas of central Austin earlier this week, forced city officials to revisit temporary sanctioned encampments, an idea they previously abandoned because of concerns around their cost and upkeep.
"Consequently, in the face of insufficient shelter capacity, sanctioned encampments may be viewed as an alternative to illegal public camping, the imposition of criminal charges on the unsheltered, and the unintended consequence of increased numbers of encampments relocating into less visible, wooded areas that present high wildfire and flood risks," Homeless Strategy Officer Dianna Grey and Parks and Recreation Department Director Kimberly McNeeley wrote in the memo.
Staff recommend that each sanctioned camp offer basic infrastructure, including:
Electricity
Water service
Restrooms
Showers
Lighting
Other services may include perimeter fencing, trash collection, laundry facilities, storage and transportation.
Sites will also require general operational staff, 24/7 security personnel and service providers, with a focus on those that can help connect homeless residents to permanent housing and offer behavioral health support.
In addition to annual costs, each site is expected to require one-time startup costs, such as extending access to electricity and water lines. Staff's preliminary analysis suggests these could range from $200,000 to several million dollars depending on the site, according to the memo.
Although Prop B passed with nearly 58% of the vote and council has directed staff to consider temporary sanctioned camps, the memo raises familiar concerns about the strategy, including the difficulty of closing such sites once opened and the possibility of ballooning operating costs. Some Austinites, including Council Member Mackenzie Kelly, have also raised concerns about the possibility of sanctioned camps on city parkland.
Others support the sanctioned camp model. Max Moscoe is community engagement coordinator for The Other Ones Foundation, a local nonprofit that helps operate the state-sanctioned homeless camp in Southeast Austin. "Having a central hub of resources directly in the place where people are staying makes access to service much easier for clients," he wrote in an email to Austonia. "It is also helpful to have people in a consistent and safe place where they can gain traction and stability."

City staff are due to issue two subsequent reports to council, in addition to Friday's memo. By June 1, they will provide a proposed implementation schedule, potential funding and possible partners that can help share the cost or provide services. By July 1, they will identify land within the city limits that could accommodate tiny home structures to serve as temporary housing and the estimated related costs.
The Ending Community Homelessness Coalition conducts an annual homeless census. This year's count was canceled due to the pandemic, but in 2020 the nonprofit counted 1,574 unsheltered homeless people in the Austin-Travis County area.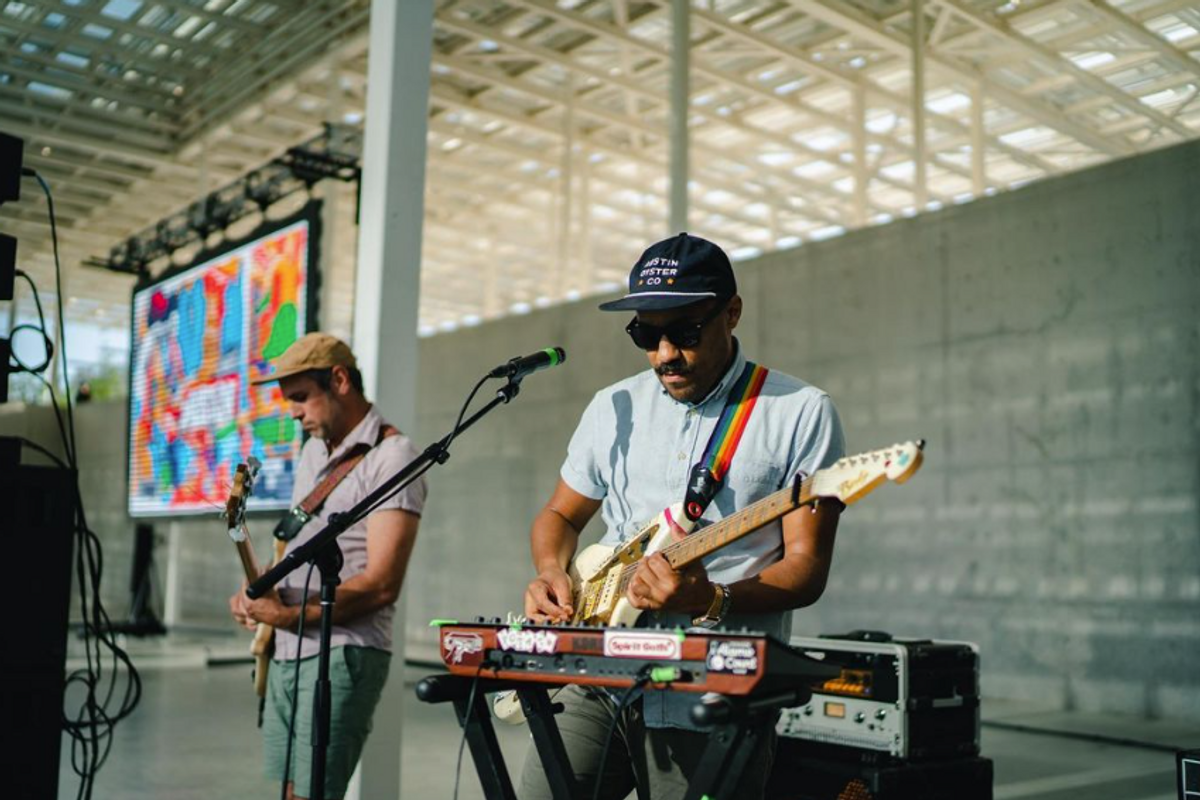 🗓 Friday
Enjoy the deep roots of Texas music with weekly live performances at Lone Star Court. Located at The Domain, there's always a tune for you to tap your foot to at the retro-inspired property. Every Thursday through Saturday, locals and travelers alike can enjoy live performances and specialty cocktails at the Water Trough. This week you can catch Drew Moreland, Julia Hatfield, and Clayton Gardner.
7-9 p.m. Thursday, 8-11 p.m. Friday-Saturday | 📍 Lone Star Court, 10901 Domain Dr.
🗓 Saturday
Austin FC is playing away this weekend at Atlanta's Mercedes-Benz Stadium but you can still enjoy those Verde vibes at Celis Brewery's official watch party. Support your local team and grab a brew as they take on Atlanta United FC.
Kickoff at 6 p.m. Saturday | 📍 Celis Brewery, 10001 Metric Blvd.
Cult classic mob drama "The Godfather," featuring the likes of Al Pacino and Robert De Niro, is returning to the big screen for its 50th anniversary. This weekend celebrates the filmography of Francis Ford Coppola as part of The Paramount Theatre's Summer Classic Film Series. Tickets are $11 each.
4 p.m. Saturday, 1 p.m. Sunday | 📍The Paramount Theatre, 10001 Metric Blvd.
Enjoy some of San Gabriel's "bedroom-pop," with a drink in-hand on Radio's airy outdoor patio, complete with food trucks Veracruz All Natural, Dee Dee Thai and Briscuits. Admission is free.
8-11 p.m. Saturday | 📍Radio Coffee & Beer, 4204 Menchaca Rd.
🗓 Sunday
Watch the classic musical surrounding the Von Trapp family live and on stage from Austin performers from the ZACH Theatre. You can see the show through July 24 and tickets start at $25.
Showtimes at 2:30 and 7:30 p.m. Sunday | 📍The Topfer at ZACH, 202 S. Lamar Blvd.
The Austin Chamber Music Center and Austin Shakespeare are blending music and poetry in their fifth annual collaboration, this time celebrating "The Winter's Tale." Tickets start at $30 and tickets for online on-demand access will be available on Monday.
3 p.m. Sunday | 📍Bates Recital Hall, 2406 Robert Dedman Dr.
Content marked with an *asterisk has been paid for to help Austonia keep producing free content.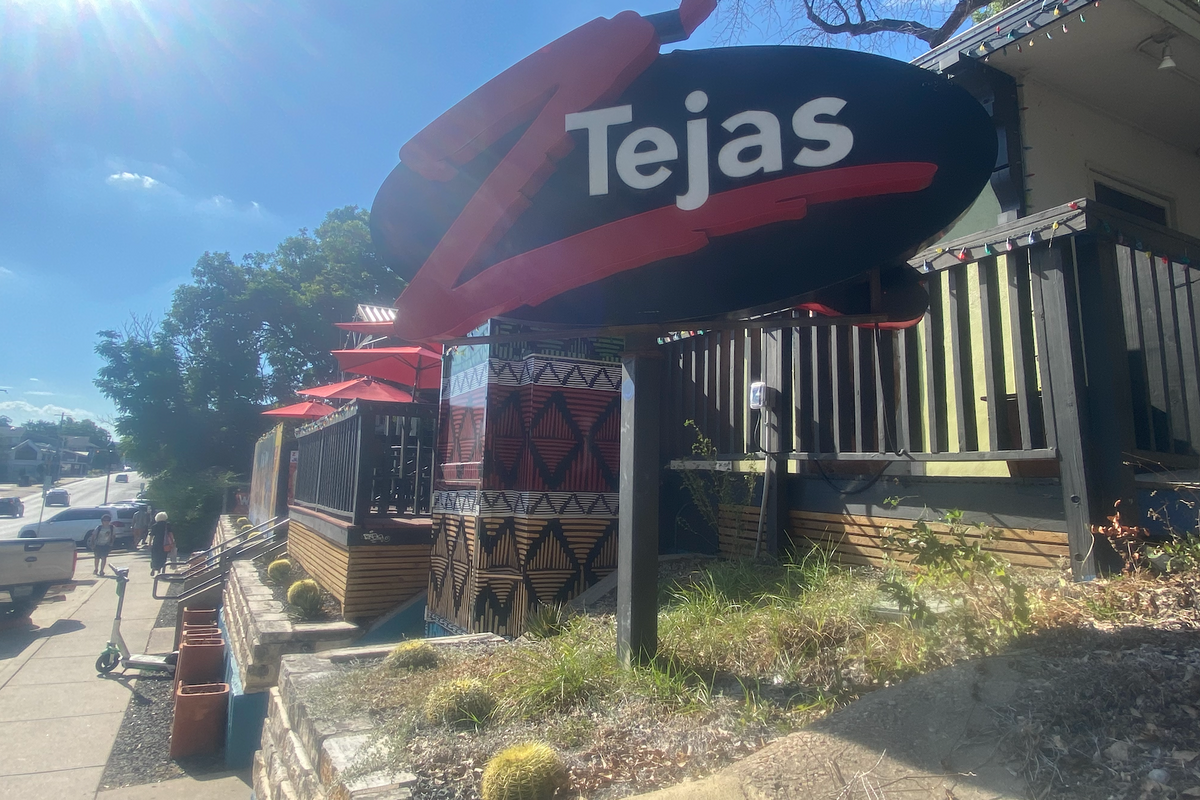 The original Z'Tejas location on West 6th Street is closing its doors after more than 30 years on the lot to make way for new development.
Z'Tejas owner Randy Cohen told Austonia the restaurant will be open at least through the end of 2022, possibly through March 2023.
Cohen said the owners—Larry McGuire of McGuire Moorman Lambert Hospitality—of the land have something new planned, though he's not exactly sure what. Additionally, Cohen said maintenance costs for the old building were becoming prohibitively expensive.
"I think the people who own the dirt will tear it all down and build condos or some other development," Cohen said. "I mean, it's a 60-year-old building, Z'Tejas has been here for 33 years and before that, it was something else. So it's just progress, that's all."
The restaurant isn't going away though—Cohen said Z'Tejas is already looking for a new spot in the downtown area to move into. Z'Tejas also has a location in Avery Ranch, another in the works for Kyle and two in Arizona.
"We have all our ducks in a row right now and the management team is all rowing in the right direction," Cohen said. "We're just excited, we're excited to build this iconic brand back."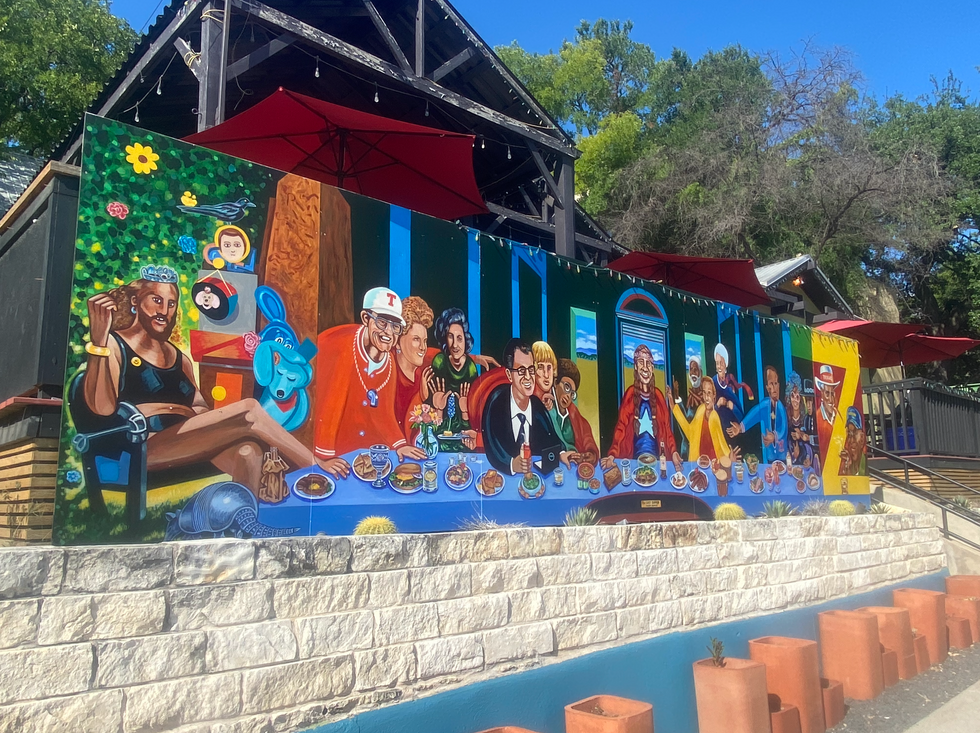 (Laura Figi/Austonia)
Once he finds a new place, Cohen plans to bring along its mural, "The Last Zupper," which features Willie Nelson, Matthew McConaughey and Barbara Jordan. Cohen also plans for the adjoining ghost kitchen, Woo Woo Burgers, to follow to the new downtown location.

"We're still booking events through the end of December," Cohen said. "Come 'Z' me at Z'Tejas, we'd love to see you before we're gone."