Get connected with our daily update
(Austonia)
Journalism can be a tough business, and sometimes you get an unappealing assignment that you just have to power through.
That's not this one. This time, the Austonia team assembled under perfect conditions—a 102-degree Austin afternoon, poolside, under shade—for a label-on tasting of seven authentic Austin hard seltzers.
---
Methodology
The tasters were the usual suspects from the top of Austonia's site, plus beverage industry veteran and guest taster, Austinite Federico Martinez. The age range was 21 to embarrassed-to-admit, evenly divided between women and men.

Prior to commencing the tasting, we cleared our palates with Topo Chico and sipped some White Claw Mango to create a reference flavor.
Results
You can't go wrong with any of these hometown heroes. They're all built to be consumed in multiples, with varying flavors and sweetness, but with a thirst-quenching flavor profile in common.
As these beverages are all Austin-based, we wanted every single one to get a trophy. And they did. But we are calling out our most and least favorites, in the interest of journalistic integrity.
From first to last place, here are our ratings:
Ranch Rider Spirits Co., Ranch Water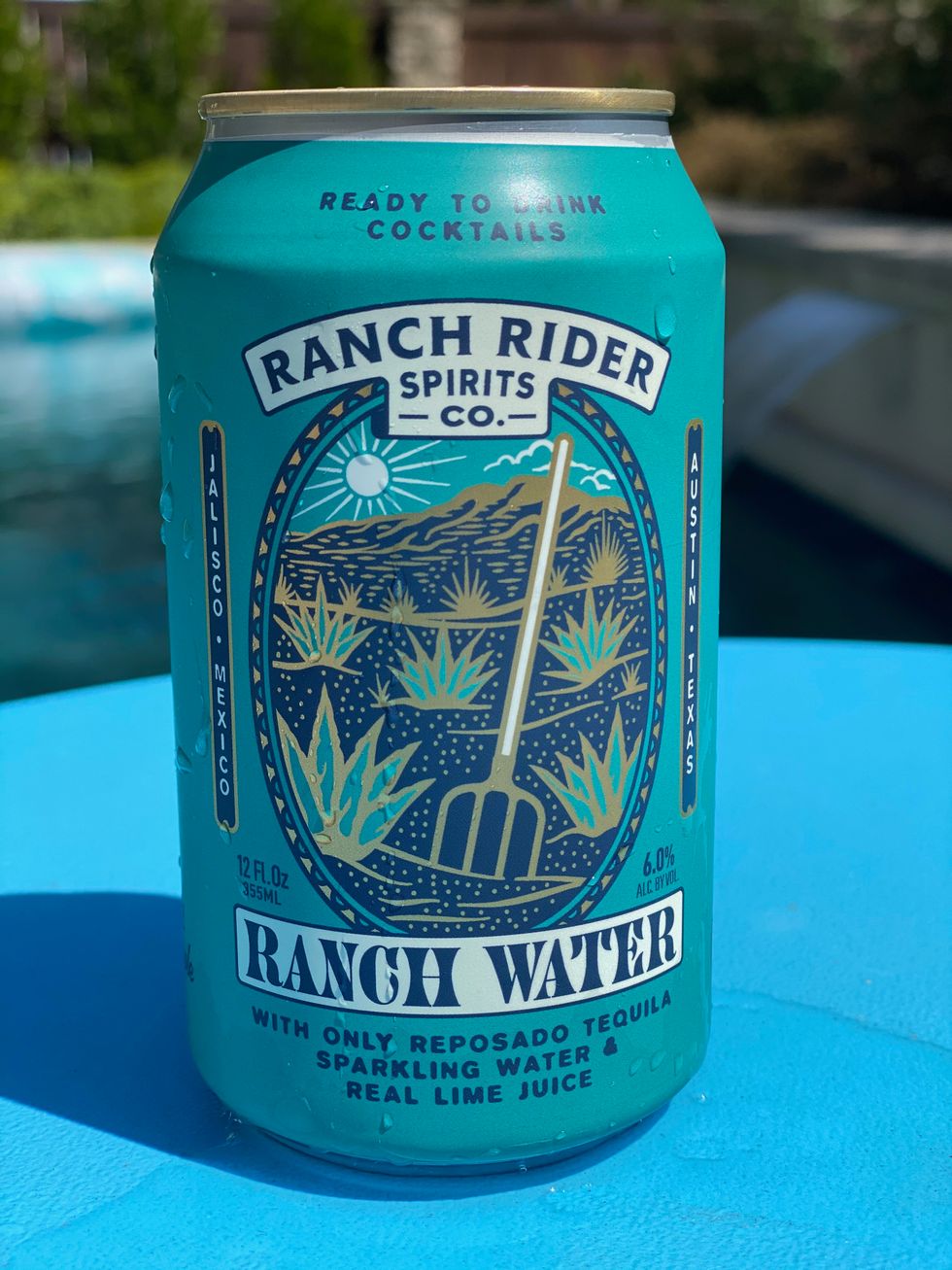 6% alcohol, 119 calories, 1.5g carbs, gluten free, tequila
Our winner! All five amateur tasters ranked it #1, and our professional taster ranked it #2, after Mighty Swell. This cocktail-in-a-can consists of reposado tequila, sparking water and lime juice.
Created by two University of Texas MBA students who started a food truck before figuring out the real money is in booze.
Tasting notes: "tequila aroma," "very natural flavor," "subtle," "like a light (not sweet) margarita," "solid drink", "like being buried in warm sand," "for a tequila lover on a hot day"
Mighty Swell Spiked Spritzer, Grapefruit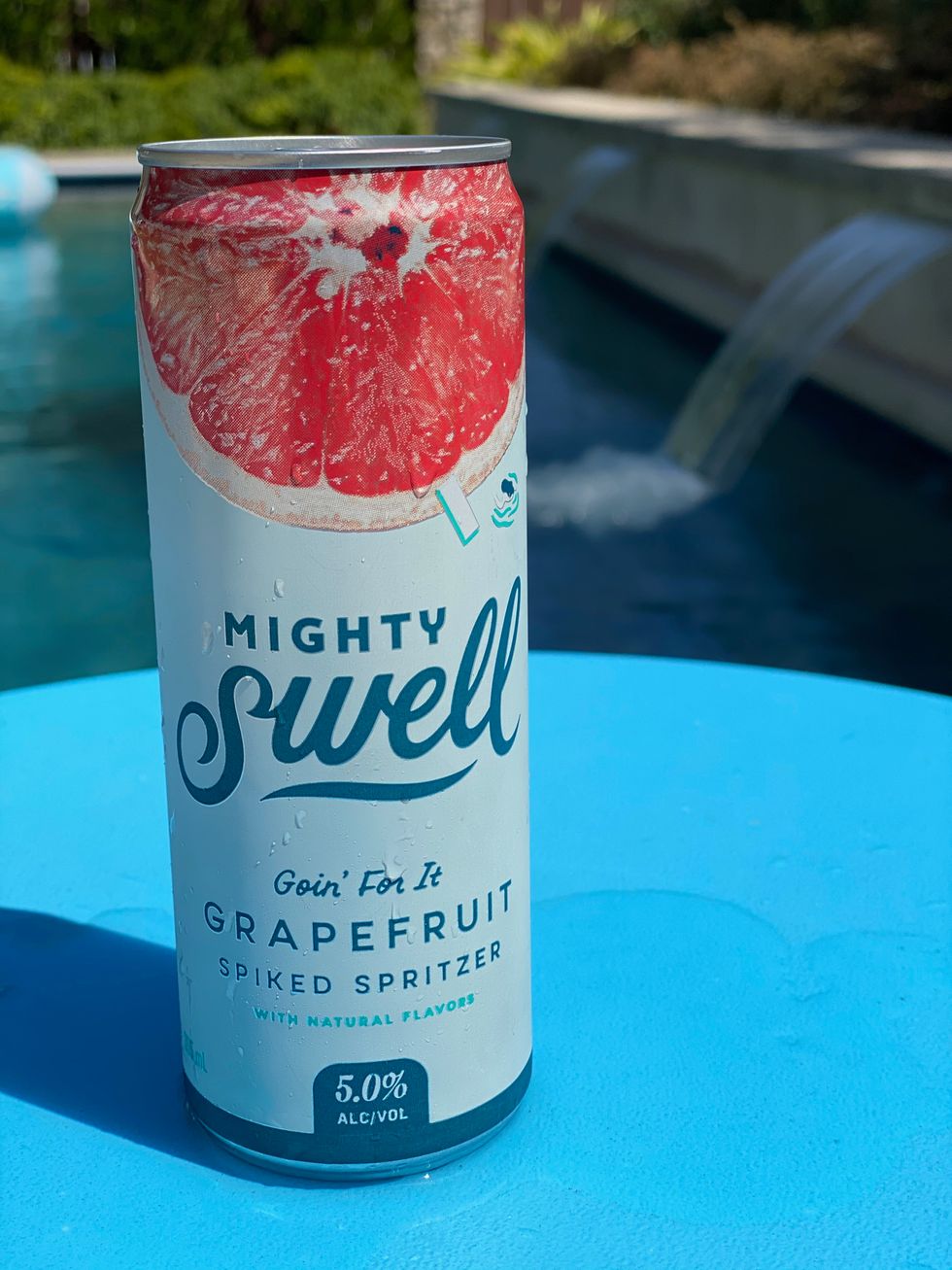 5% alcohol, 110 calories, 4g carbs, gluten free, alcohol from sugar
An expertly-branded big money favorite, from the founder of Sweet Leaf tea (sale price undisclosed) and Deep Eddy Vodka (est. sale price $150M - $300M), along with other industry veterans.
This is the only one of the seven that's packaged in the tall, slim can used by White Claw.
Tasting notes: "great aromatics," "real grapefruit flavor," "aftertaste!," "no after flavor," "not overly sweet," "sugary," "natural and fresh"
Canteen Spirits Vodka Soda, Watermelon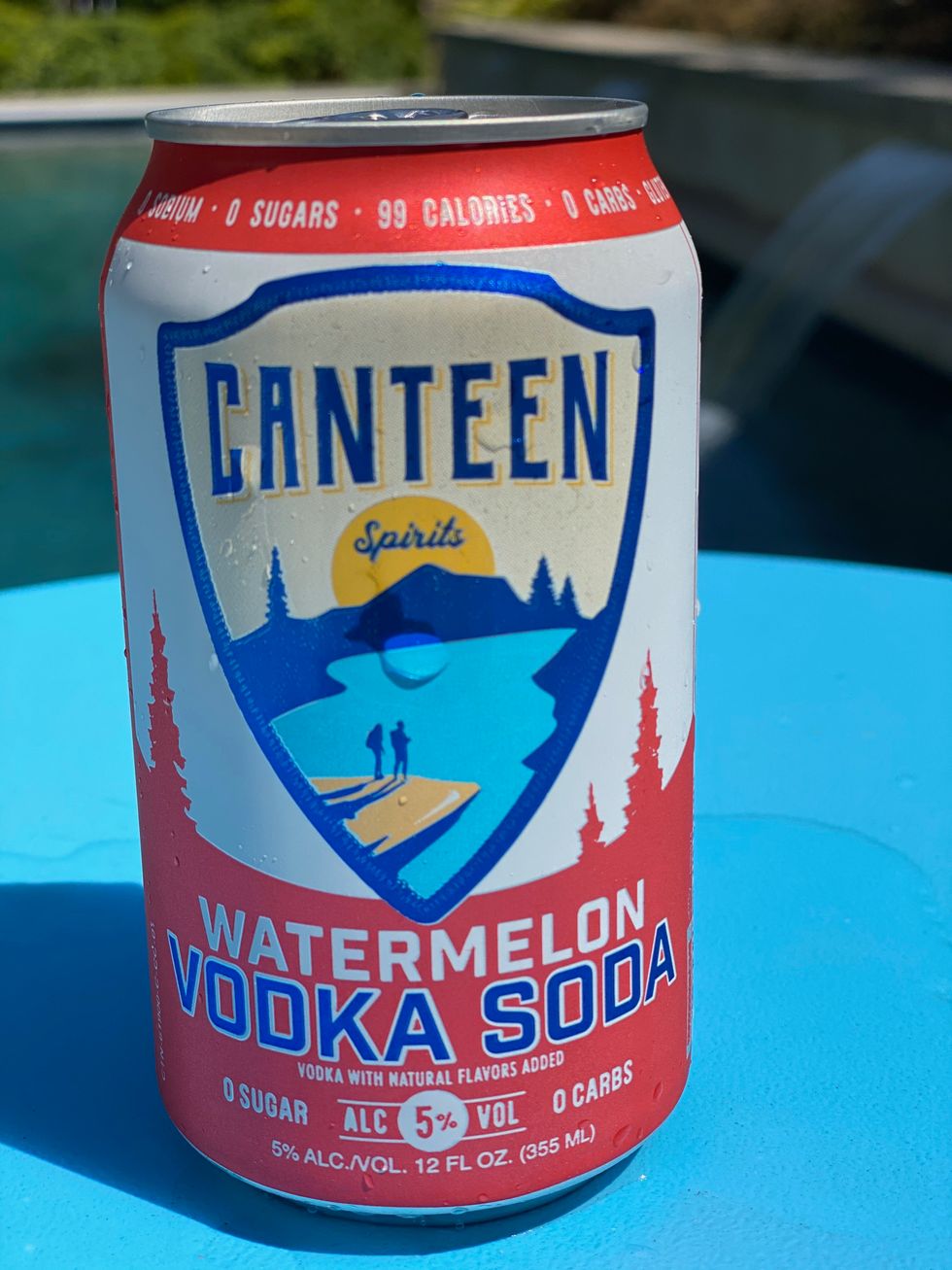 5% alcohol, 99 calories, 0g carbs, gluten free, vodka
Another ringer. This vodka soda is from founders of Deep Eddy Vodka, Treaty Oak Whiskey and Waterloo Sparkling Water. Seed investors include a mix of Texas and Tennessee music celebs, and professional investors include Dan Graham's (BuildASign, $280M sale to Vistaprint parent) Springdale Ventures.
Tasting notes: "refreshing," "not real flavor," "super fizzy," "Jolly Rancher flavor," "soft flavor," "smooth and light," "could knock some back on a hot day"
Blue Norther Hard Seltzer, Wild Blackberry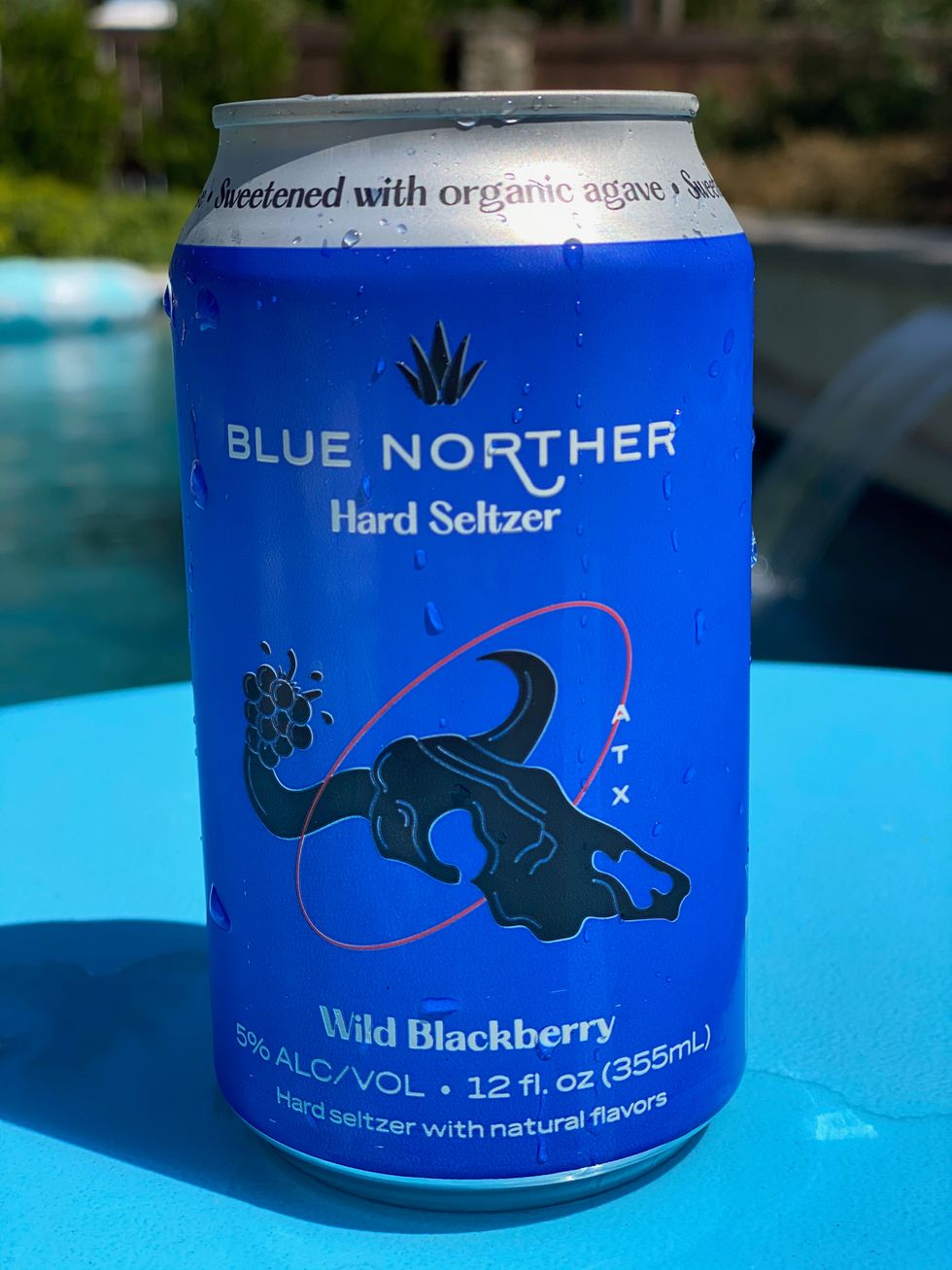 5% alcohol, 110 calories, 5g carbs, gluten free, alcohol from sugar
The product of a father-son team, both named ... you know where this is going ... Austin.
Tasting notes: "uncommon flavor," "real juice," "too sweet," "almost syrupy," "I can feel my future hangover"
Austin Eastciders Spiked Seltzer, Black Cherry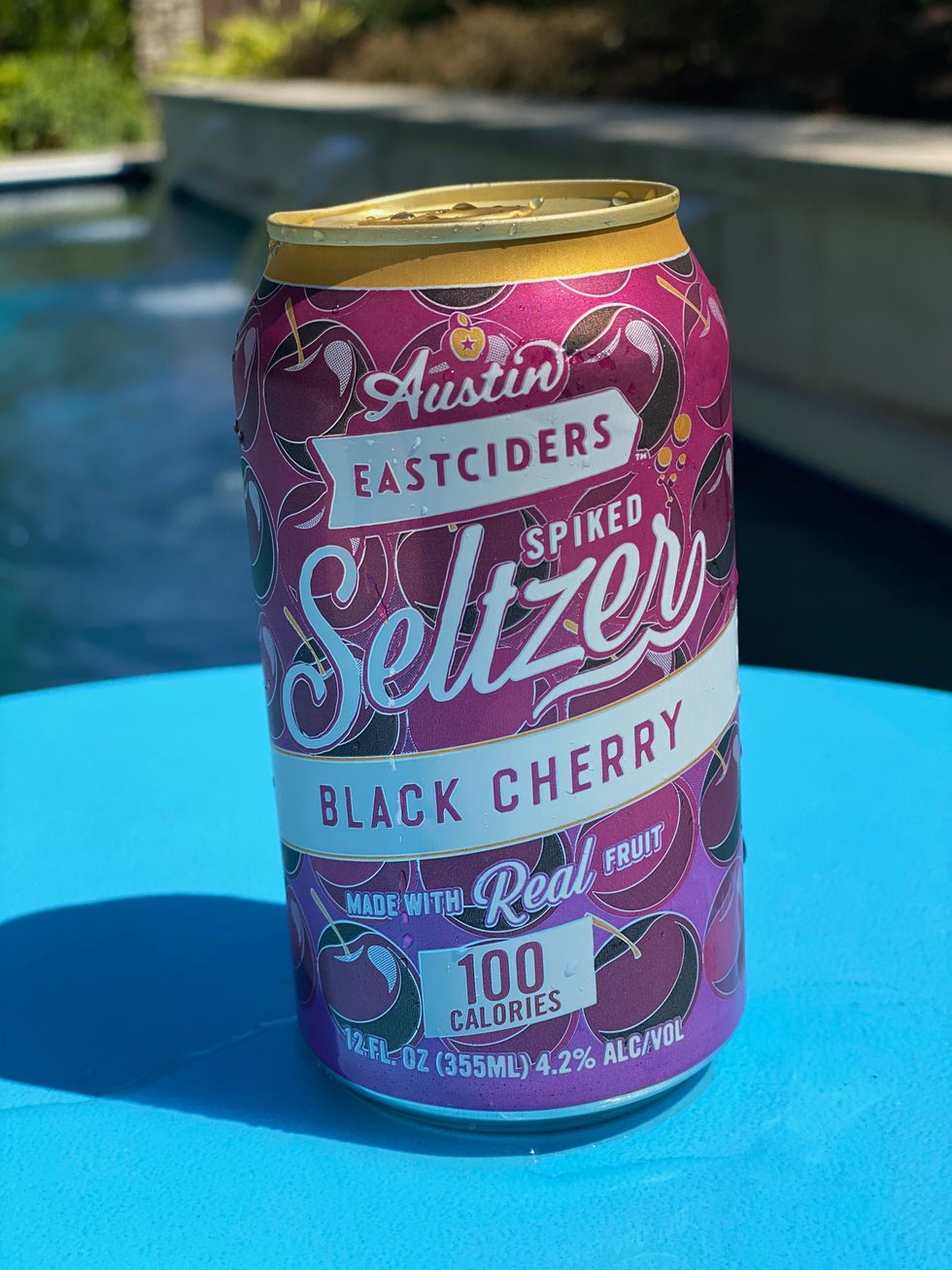 4.2% alcohol, 100 calories, 5g carbs, gluten free, hard apple cider
Punny name. From English transplant Ed Gibson, who came from "cider country" to East Austin. Visit him on Barton Springs Road, in the old Uncle Billy's.
Tasting notes: "tart, nice flavor," "mix with cough syrup," "good flavor," "sparkly," "smells like a popsicle"

Austin Seltzer, Hard Black Raspberry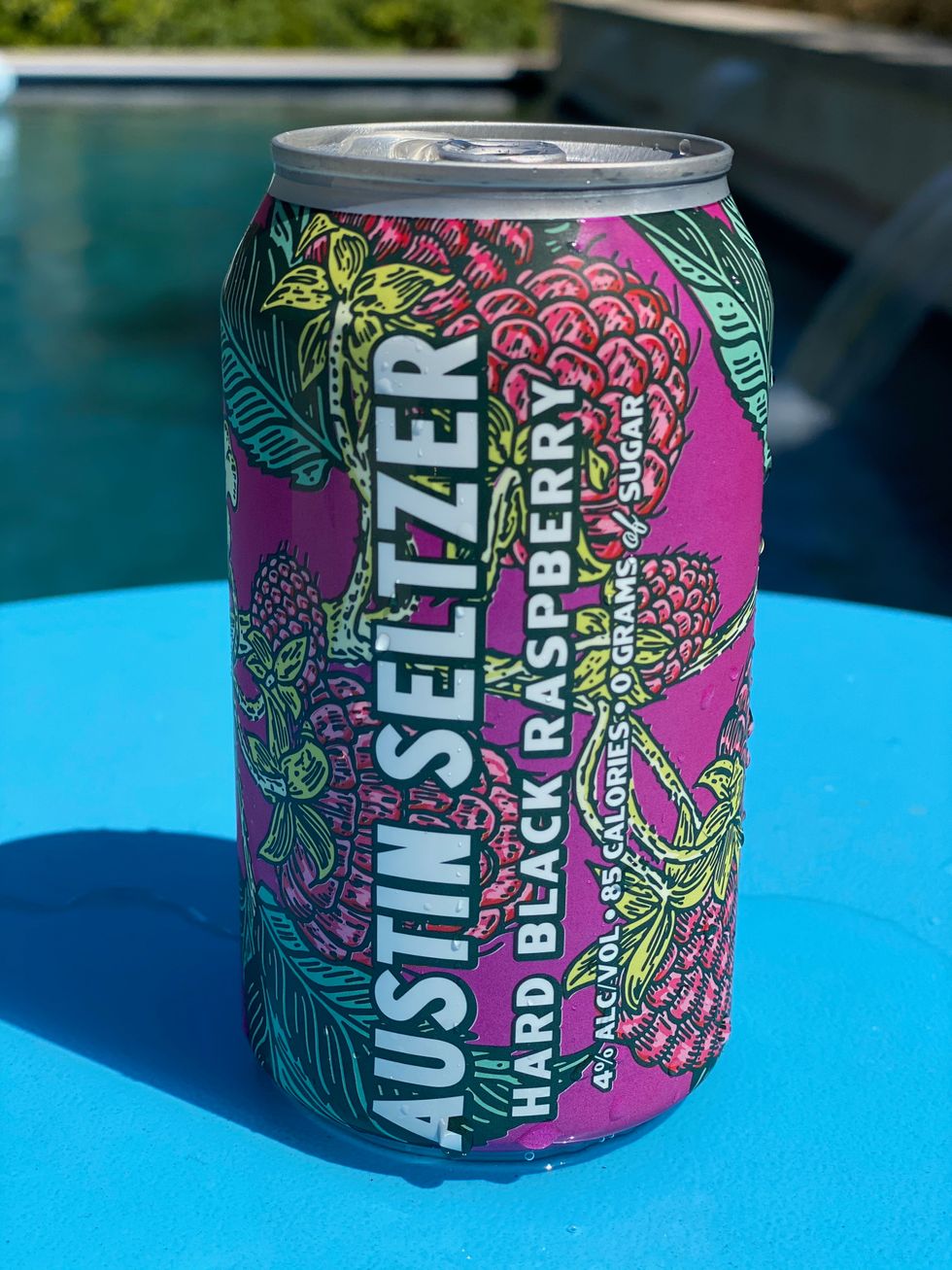 4% alcohol, 85 calories, alcohol from organic cane sugar
​Little information is known about this new brand, but it should be noted that each pack comes with an assortment of flavors, so each taster tried a different flavor.
Tasting notes: "watery," "almost like water," "candy aftertaste," "ghost flavor," "light", "not fully formed," "I could drink it all day"
Shotgun Spiked Seltzer, Ranch Water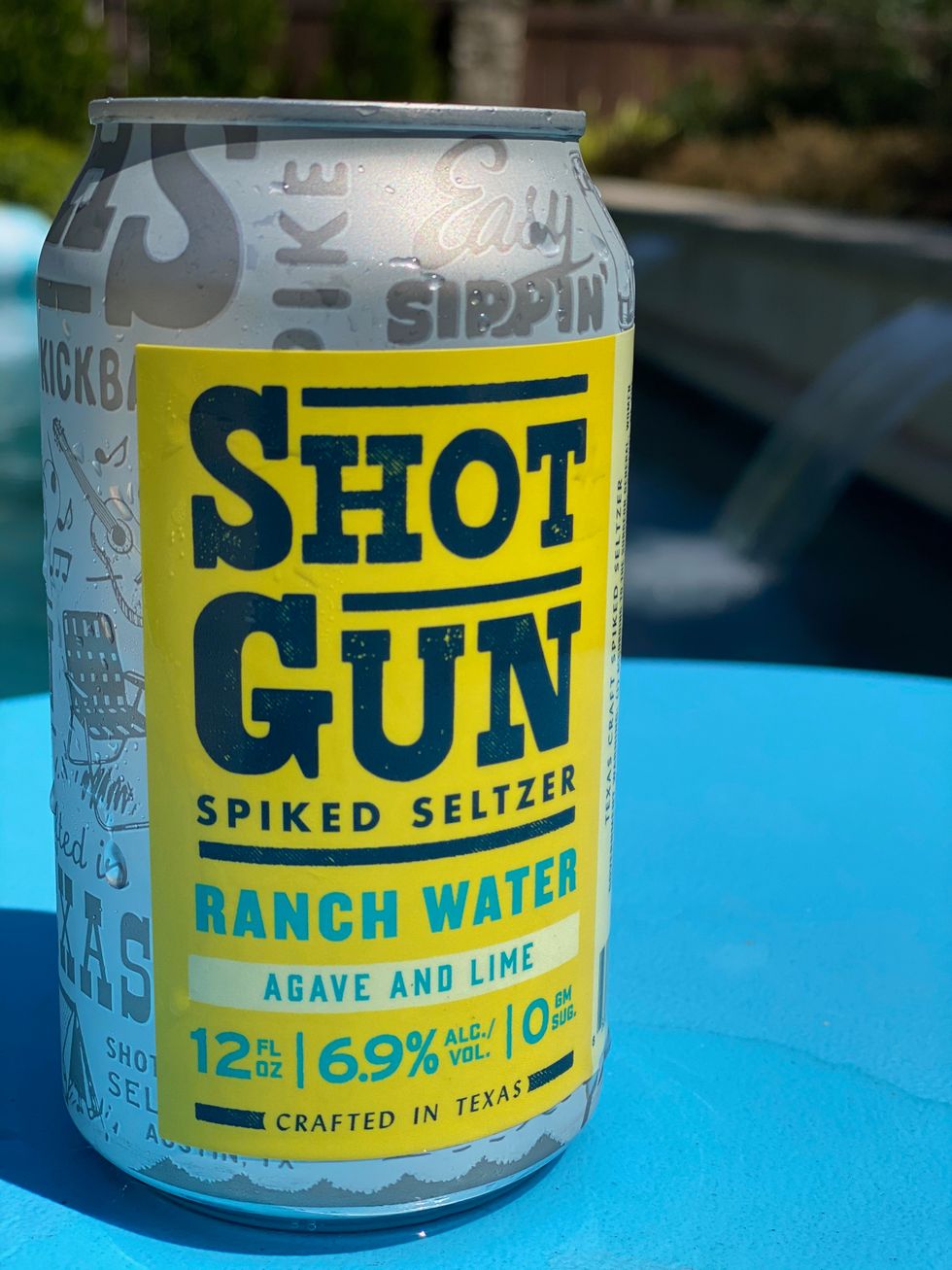 6.9% alcohol, 164 calories, 3g carbs, gluten free, alcohol from cane sugar and agave
Sorry, but there has to be a loser, and this was it. Five of six tasters rated it last.
From a wife and husband team working from their space in Cuernavaca. Their major investor is a Texas hero—the founder of Big Ass Fans, which sold for $500 million in 2017. Time to put a couple mil back into product development.
Tasting notes: "not fresh," "musty," "aftertaste," "rough," "chemical-ly," "sour"
Expect some whiplash this week, Austinites: with an expected high of 103 degrees, Monday is predicted to be the hottest day of the year, but a midweek cold front is on the way to bring that first glimpse of fall.
Austin-Bergstrom International Airport could see its first 100-degree temperature this year on Monday as temperatures citywide are expected to exceed this year's record of 102 degrees.
After a typical summery Tuesday with highs in the mid-90s, Wednesday will welcome the first signs of fall as a cold front drops lows into the 50s.
Expect more wind and a chance of rain come Tuesday with a 40% chance of scattered storms. The cold front, which should last through Friday, will bring drier, crisper air that could cause fire hazards on Wednesday.
Highs will be in the upper 80s and lows in the 50s and lower 60s for the front's final two mornings.
After months of speculation, a new report says political personality Beto O'Rourke is mulling a run for Texas governor that he will announce later this year.
Sources tell Axios the former congressman is preparing his campaign for the 2022 election, where he will likely vie for the position against incumbent Gov. Greg Abbott. The only other candidate that has announced he will take on Abbott for governor is former Texas GOP Chairman Allen West—no Democrats have announced they are running as of yet.
"No decision has been made," Axios reports David Wysong, O'Rourke's former House chief of staff and a longtime adviser, said. "He has been making and receiving calls with people from all over the state."
A new poll from The Dallas Morning News and University of Texas at Tyler shows O'Rourke is narrowing the gap between himself and Abbott's prospects for governor. In the poll, 37% said they'd vote for O'Rourke over Abbott, while 42% said they'd vote for Abbott.
Abbott has been in the hot seat due to his handling of COVID-19 and the signing of landmark legislation into law, including new abortion and voting rights laws; 54% of poll respondents voted they think the state is headed in the "wrong direction." Still, Texas hasn't had a Democrat as governor since the 90s.
O'Rourke's people-focused approach to the 2018 Senator race, which he lost to Sen. Ted Cruz, gave him a widespread following and many hoped he'd throw his hat into the ring since he said he was considering it earlier this year.
"We hope that he's going to run," Gilberto Hinojosa, the state chair of the Democratic Party, told Axios. "We think he'll be our strongest candidate. We think he can beat Abbott because he's vulnerable."
Austin rapper Jordi Esparza may not have won the 2021 Red Bull Batalla, the world's largest Spanish freestyle rap competition, but for a spirited two rounds, the 22-year old Mexican native looked like he had every right to.
On Saturday evening in Los Angeles, the event itself looked like Cobra Kai meets Star Search with graphics adding a very Batman Beyond aesthetic. Over a dozen rappers hoping to represent the U.S. in the international round of the competition took to the stage with in-your-face jabs at accents, sexual orientation and odors, among other things.
This was Esparza's second rodeo; he had placed third at the 2020 National Finals, automatically securing him a spot this year.
However, things were different this year. He was not nervous about the contest. Unlike in 2020, when he made his Red Bull Batalla debut, the anxiety of the event led him to "feeling so bad."
Affecting a casual calm, the locally-based landscaper said he just felt "so relaxed, so happy" and primarily wanted to "enjoy everything."
Choosing his first-round opponent, Esparza, whose stage name is Jordi, elected to go against LA-based Boss.
Esparza freestyled an attack on his opponent's weight and cholo style of dress.
Boss—bracketing his Latin freestyle with English appeals to the crowd—mocked Jordi's lack of education, made fun of how clean Jordi's shoes looked and suggested that Jordi just came back from a Footlocker.
That first round went to Jordi.
But his next opponent Eckonn would prove to be his undoing.
Eckonn compared Jordi to Hannah Montana, while Jordi soulfully explained that he had learned from the best.
Esparza's verbal dexterity is matched by a rattling rhythm and a game face that is as mawkish as it is mockish. The overall effect is that of an underdog with bite.
Eckonn beat Esparza in that round with the overall championship going to Palm Beach-based rapper Reverse.
However, Esparza was just happy to be there. He recently told Austonia going to the finals again was a dream come true—a pinnacle that he said he won't know how to top.
With his nimble jabs and sneaky prowess, honed from pop culture and the swagger of a young working man hungry to be more, Jordi Esparza is just getting started.