Get connected with our daily update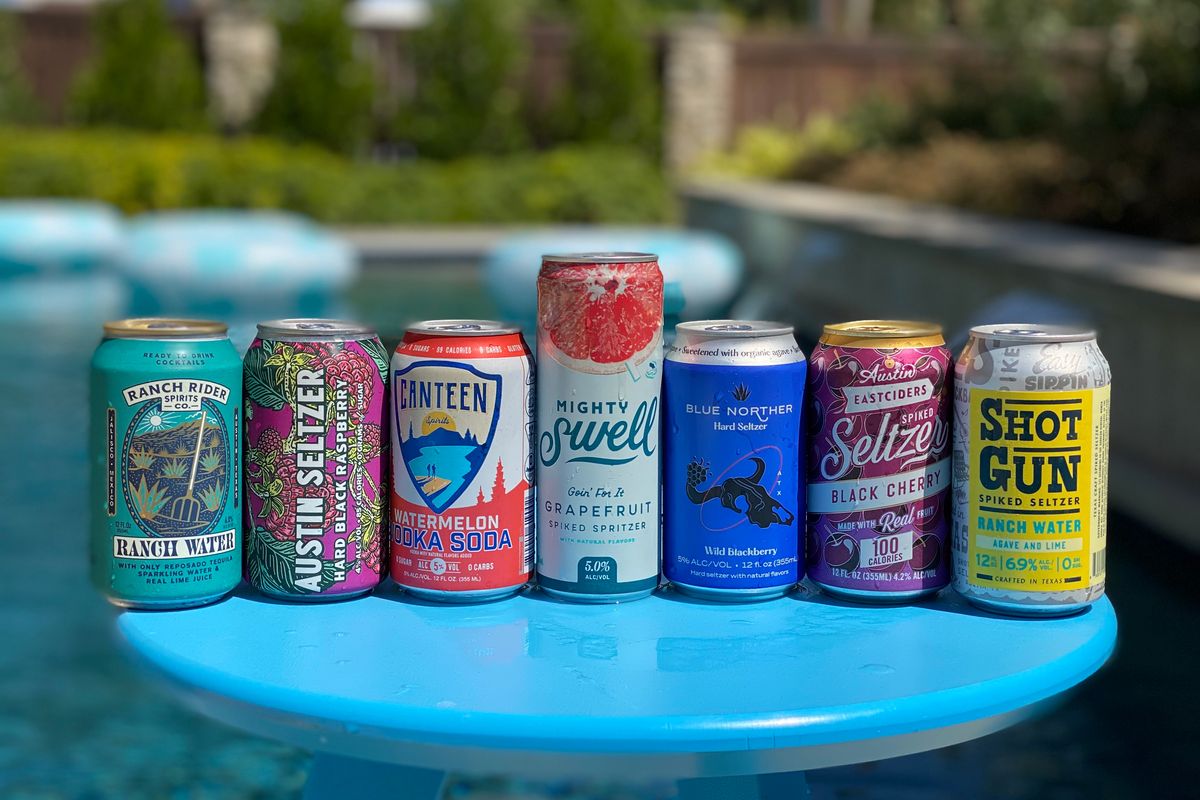 (Austonia)
Journalism can be a tough business, and sometimes you get an unappealing assignment that you just have to power through.
That's not this one. This time, the Austonia team assembled under perfect conditions—a 102-degree Austin afternoon, poolside, under shade—for a label-on tasting of seven authentic Austin hard seltzers.
---
Methodology
The tasters were the usual suspects from the top of Austonia's site, plus beverage industry veteran and guest taster, Austinite Federico Martinez. The age range was 21 to embarrassed-to-admit, evenly divided between women and men.

Prior to commencing the tasting, we cleared our palates with Topo Chico and sipped some White Claw Mango to create a reference flavor.
Results
You can't go wrong with any of these hometown heroes. They're all built to be consumed in multiples, with varying flavors and sweetness, but with a thirst-quenching flavor profile in common.
As these beverages are all Austin-based, we wanted every single one to get a trophy. And they did. But we are calling out our most and least favorites, in the interest of journalistic integrity.
From first to last place, here are our ratings:
Ranch Rider Spirits Co., Ranch Water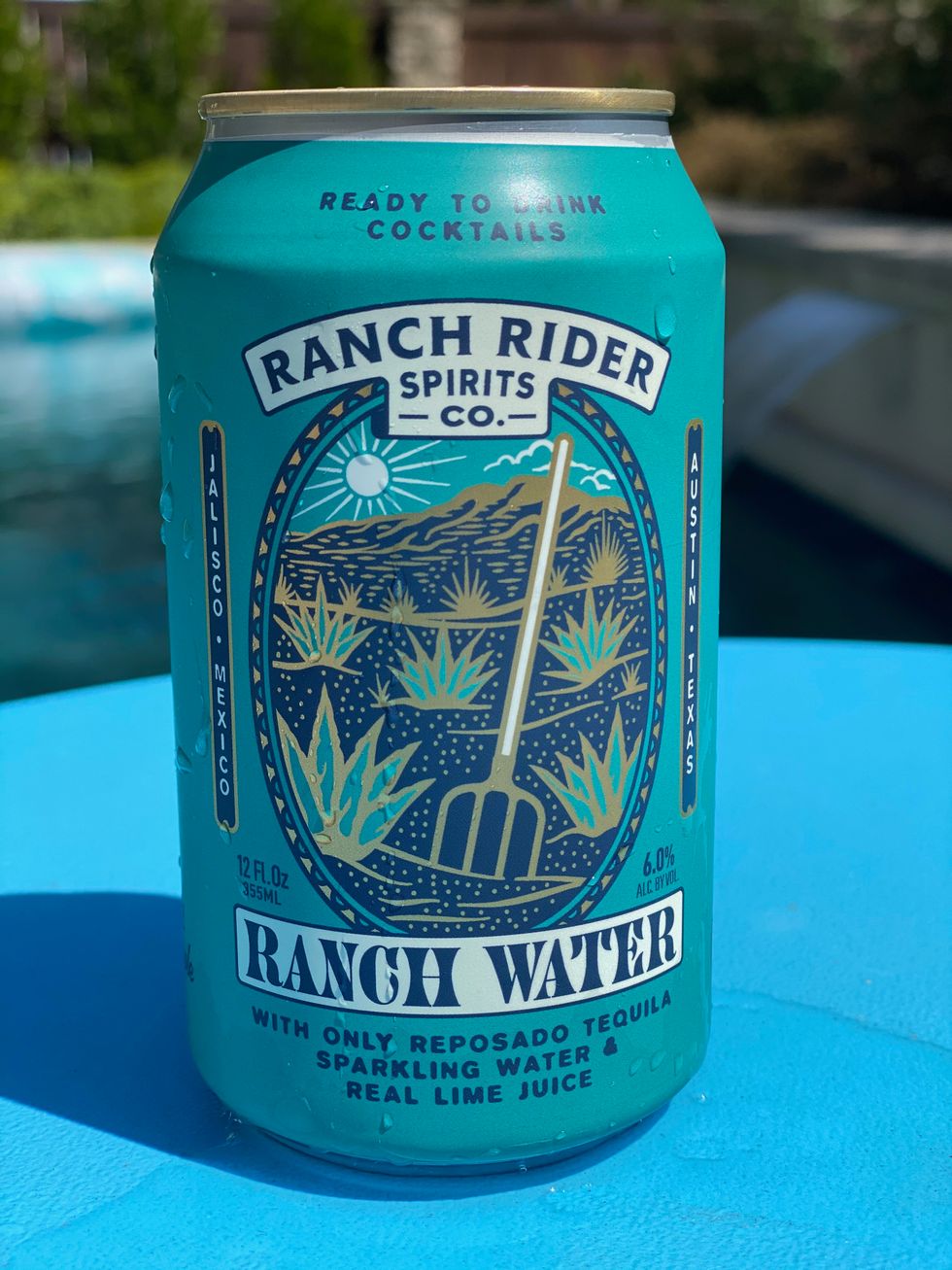 6% alcohol, 119 calories, 1.5g carbs, gluten free, tequila
Our winner! All five amateur tasters ranked it #1, and our professional taster ranked it #2, after Mighty Swell. This cocktail-in-a-can consists of reposado tequila, sparking water and lime juice.
Created by two University of Texas MBA students who started a food truck before figuring out the real money is in booze.
Tasting notes: "tequila aroma," "very natural flavor," "subtle," "like a light (not sweet) margarita," "solid drink", "like being buried in warm sand," "for a tequila lover on a hot day"
Mighty Swell Spiked Spritzer, Grapefruit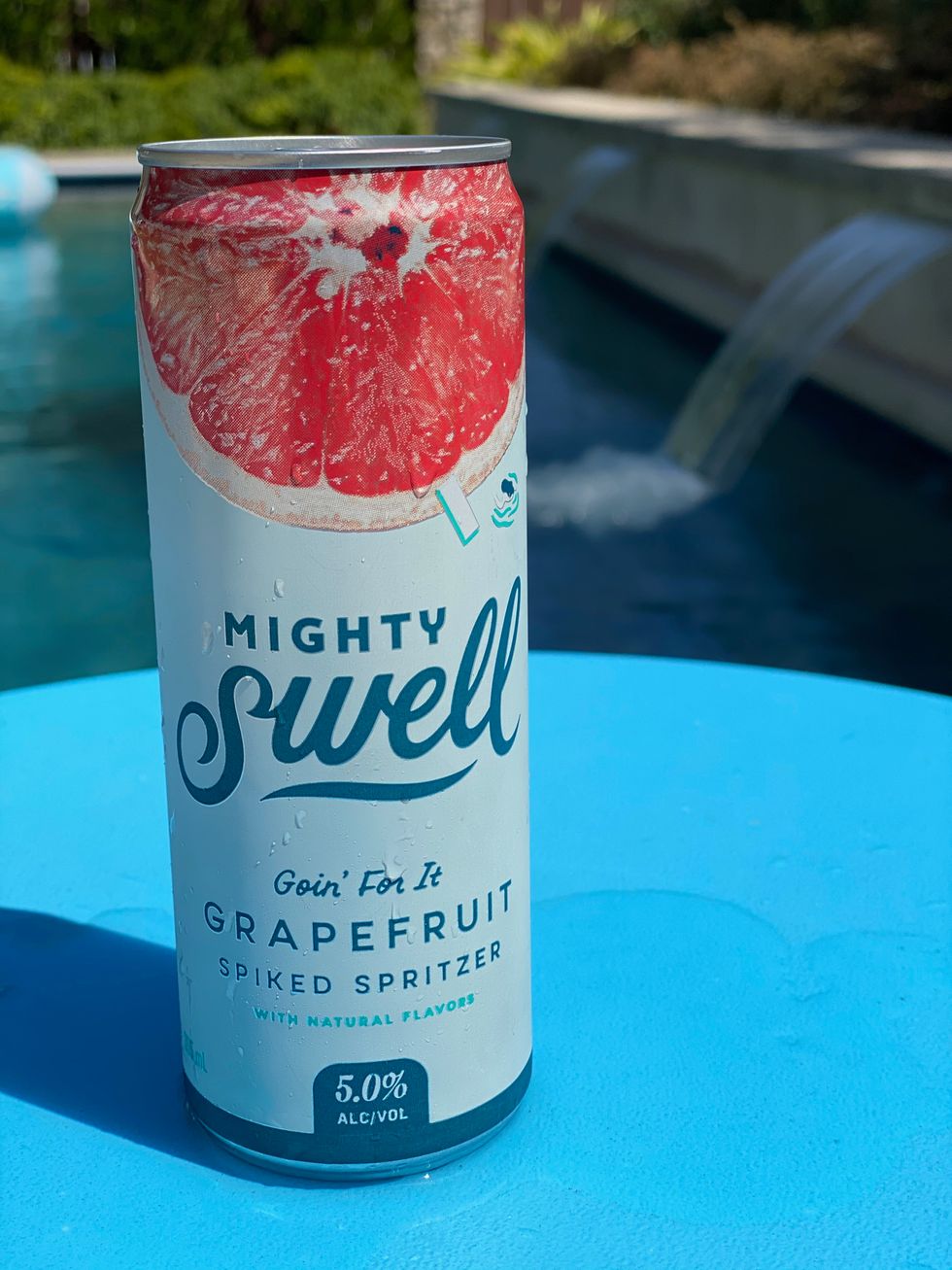 5% alcohol, 110 calories, 4g carbs, gluten free, alcohol from sugar
An expertly-branded big money favorite, from the founder of Sweet Leaf tea (sale price undisclosed) and Deep Eddy Vodka (est. sale price $150M - $300M), along with other industry veterans.
This is the only one of the seven that's packaged in the tall, slim can used by White Claw.
Tasting notes: "great aromatics," "real grapefruit flavor," "aftertaste!," "no after flavor," "not overly sweet," "sugary," "natural and fresh"
Canteen Spirits Vodka Soda, Watermelon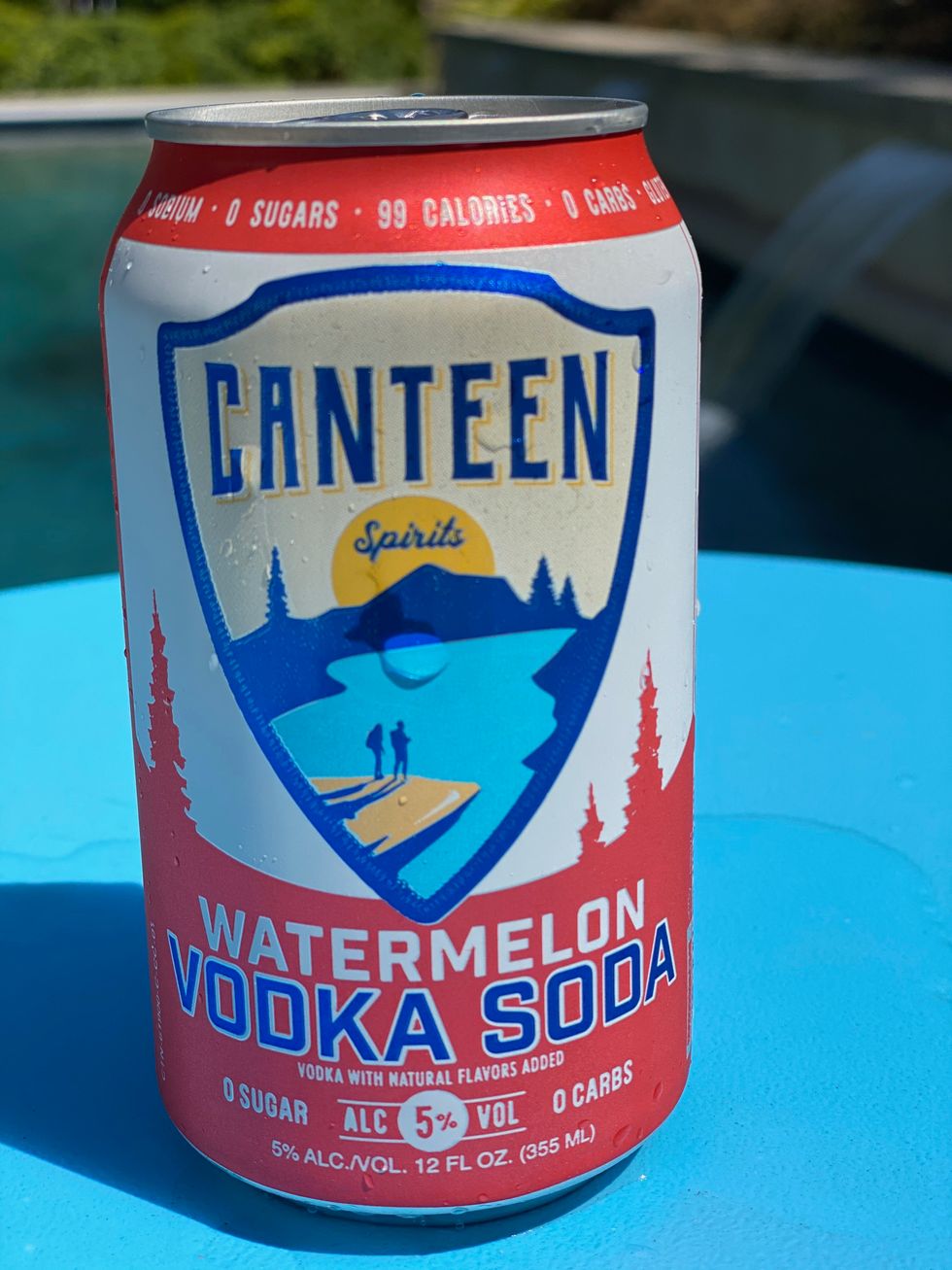 5% alcohol, 99 calories, 0g carbs, gluten free, vodka
Another ringer. This vodka soda is from founders of Deep Eddy Vodka, Treaty Oak Whiskey and Waterloo Sparkling Water. Seed investors include a mix of Texas and Tennessee music celebs, and professional investors include Dan Graham's (BuildASign, $280M sale to Vistaprint parent) Springdale Ventures.
Tasting notes: "refreshing," "not real flavor," "super fizzy," "Jolly Rancher flavor," "soft flavor," "smooth and light," "could knock some back on a hot day"
Blue Norther Hard Seltzer, Wild Blackberry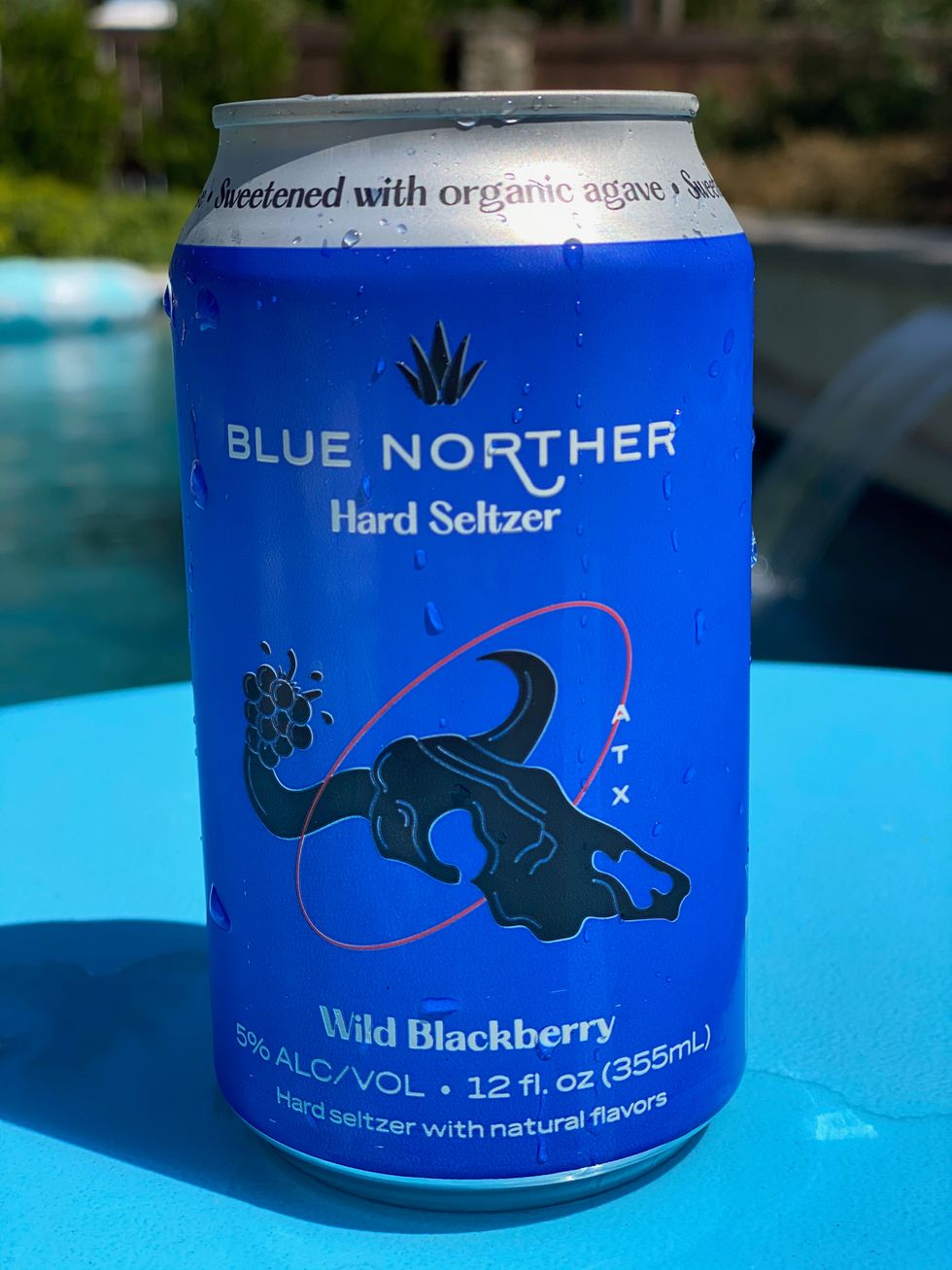 5% alcohol, 110 calories, 5g carbs, gluten free, alcohol from sugar
The product of a father-son team, both named ... you know where this is going ... Austin.
Tasting notes: "uncommon flavor," "real juice," "too sweet," "almost syrupy," "I can feel my future hangover"
Austin Eastciders Spiked Seltzer, Black Cherry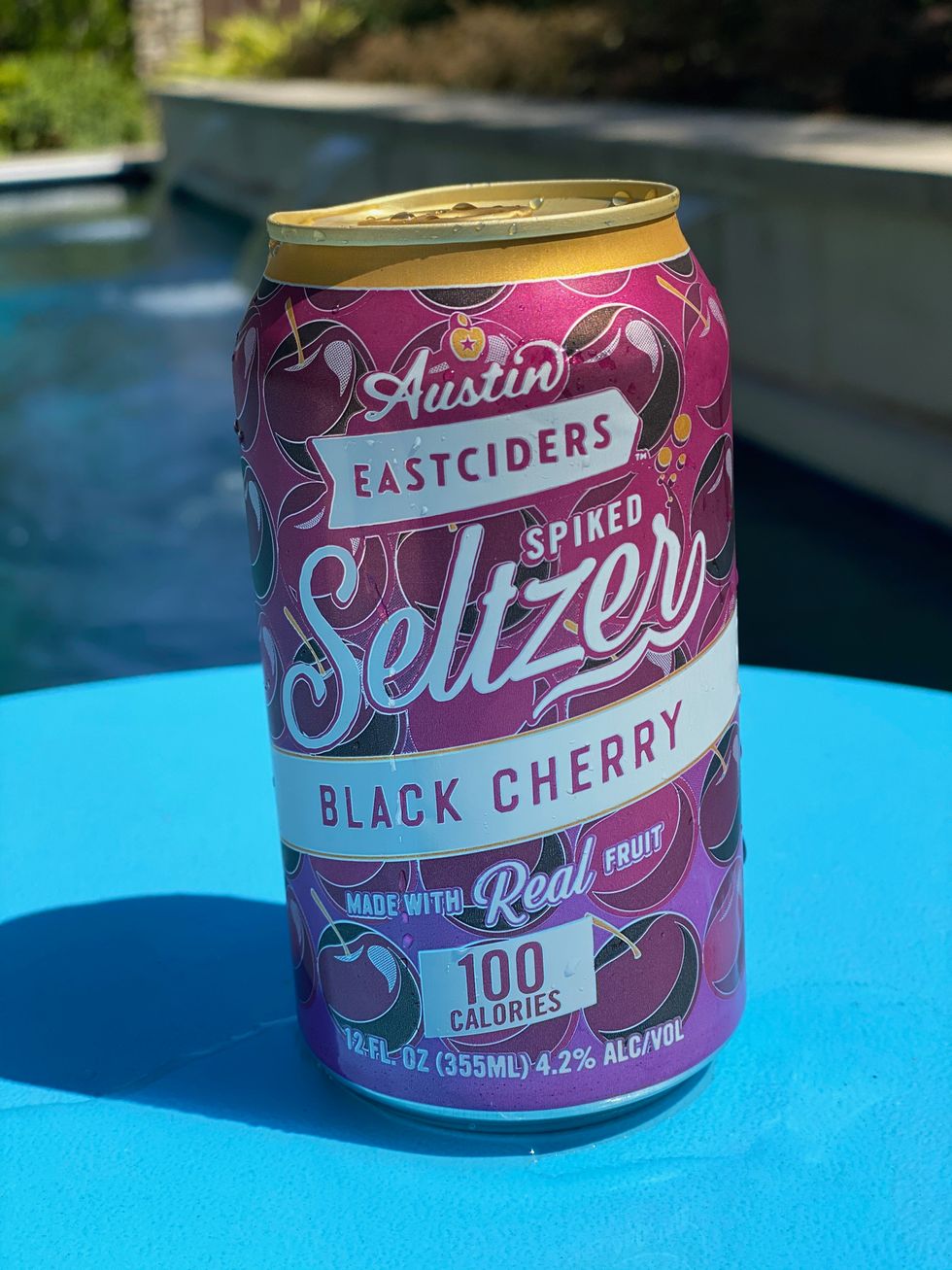 4.2% alcohol, 100 calories, 5g carbs, gluten free, hard apple cider
Punny name. From English transplant Ed Gibson, who came from "cider country" to East Austin. Visit him on Barton Springs Road, in the old Uncle Billy's.
Tasting notes: "tart, nice flavor," "mix with cough syrup," "good flavor," "sparkly," "smells like a popsicle"

Austin Seltzer, Hard Black Raspberry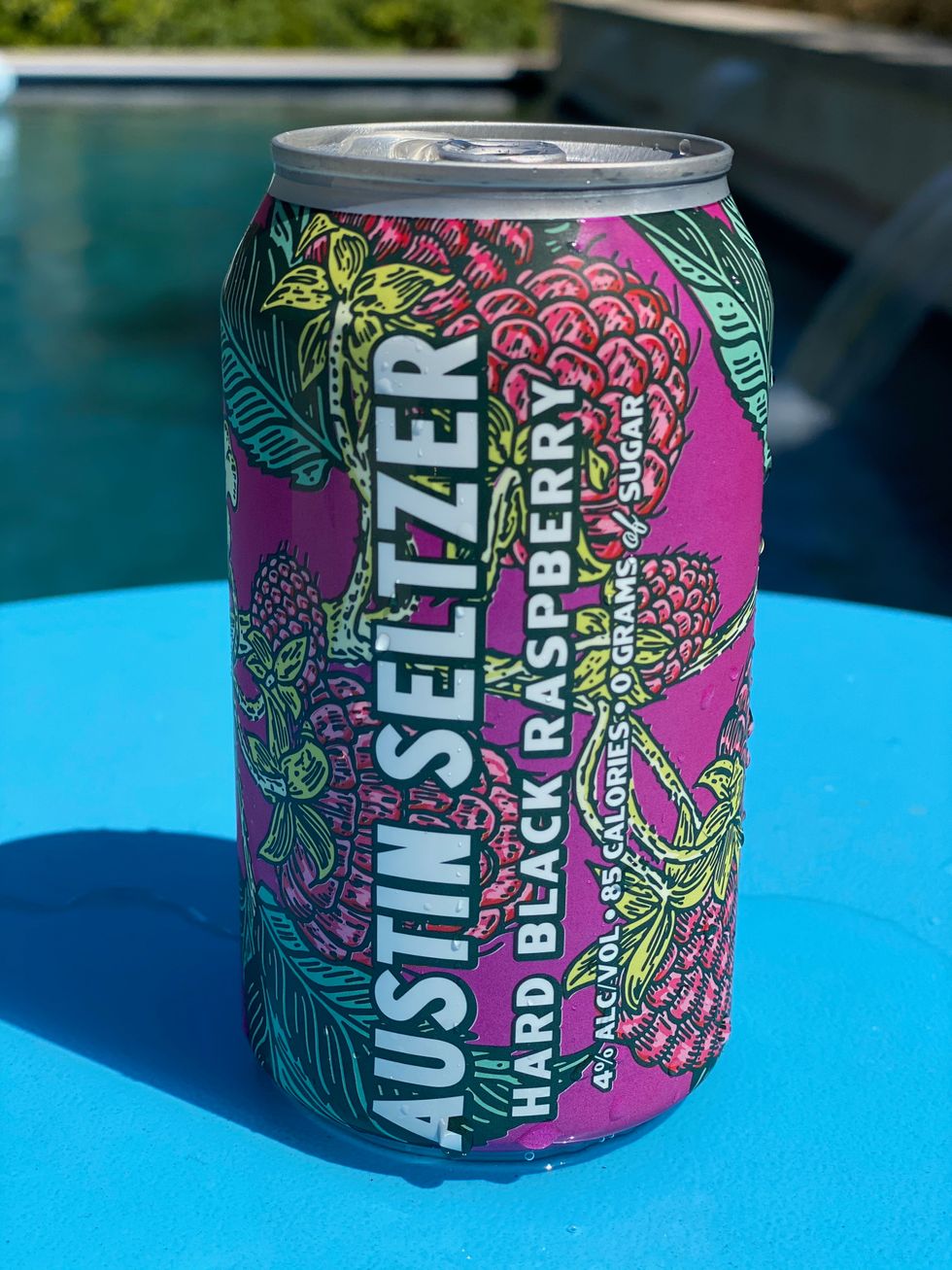 4% alcohol, 85 calories, alcohol from organic cane sugar
​Little information is known about this new brand, but it should be noted that each pack comes with an assortment of flavors, so each taster tried a different flavor.
Tasting notes: "watery," "almost like water," "candy aftertaste," "ghost flavor," "light", "not fully formed," "I could drink it all day"
Shotgun Spiked Seltzer, Ranch Water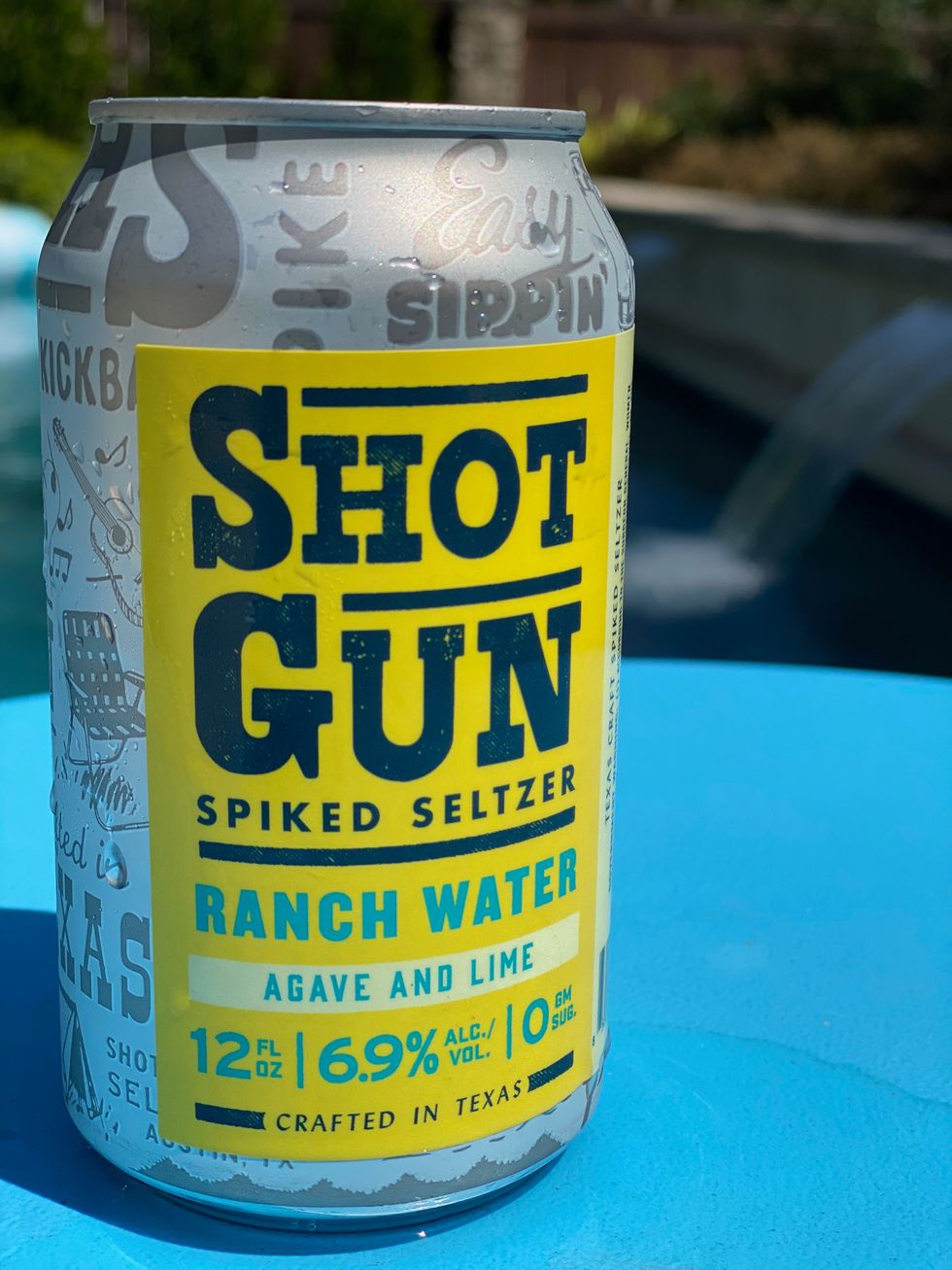 6.9% alcohol, 164 calories, 3g carbs, gluten free, alcohol from cane sugar and agave
Sorry, but there has to be a loser, and this was it. Five of six tasters rated it last.
From a wife and husband team working from their space in Cuernavaca. Their major investor is a Texas hero—the founder of Big Ass Fans, which sold for $500 million in 2017. Time to put a couple mil back into product development.
Tasting notes: "not fresh," "musty," "aftertaste," "rough," "chemical-ly," "sour"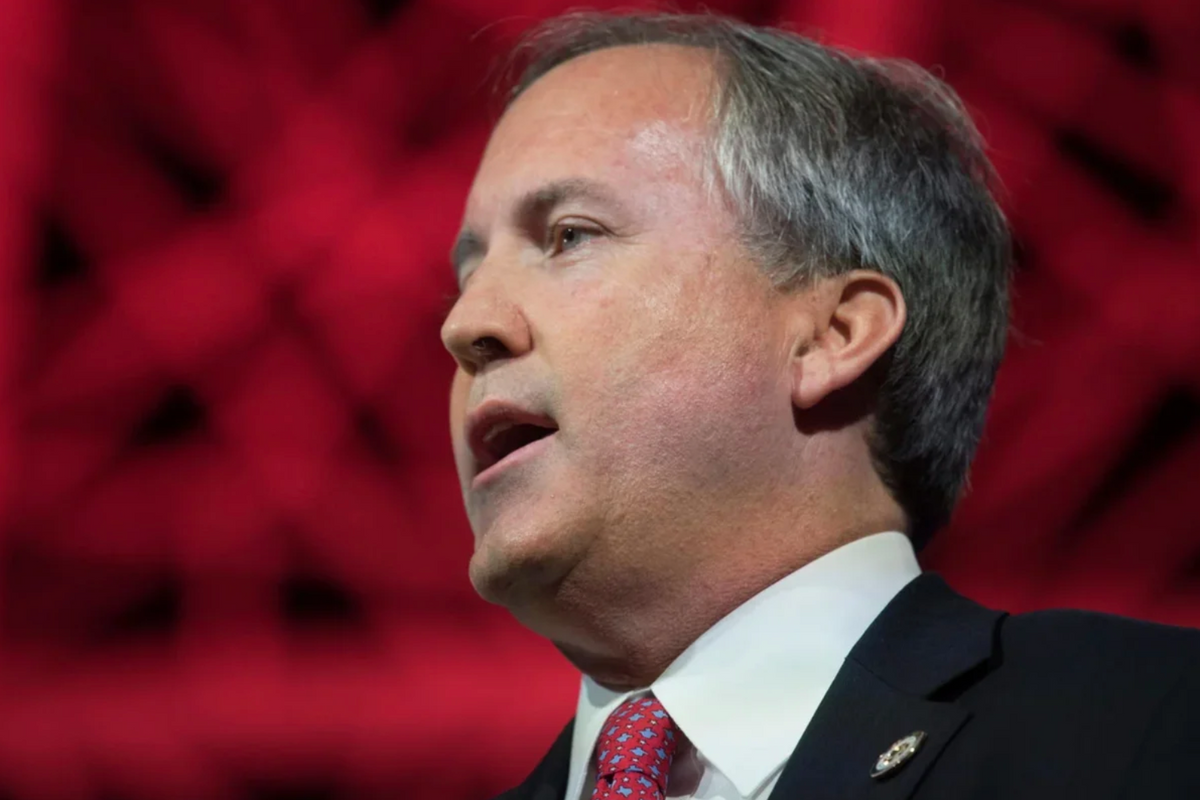 Paxton has faced a securities fraud indictment for seven years. More recently, the FBI began investigating him for abuse of office after eight of his former top deputies accused him of bribery. He also reportedly had an extramarital affair. Paxton denies all wrongdoing.
Bush, who has served for seven years as the state's land commissioner, campaigned on restoring integrity to the attorney general's office and hit Paxton for his legal and ethical troubles. He also criticized Paxton's legal acumen, saying some of his lawsuits were frivolous, including one that he filed to overturn the 2020 results in four battleground states where former President Donald Trump lost.
But none of Bush's attacks gained traction with socially conservative voters in the runoff, who said they preferred Paxton's combative style to Bush's more civil and polished approach. Voters cited Paxton's frequent lawsuits against the Biden administration on immigration and COVID-19 policies, as well as his efforts on hot-button social issues like abortion and LGBTQ rights.
While Bush had supporters who embraced his vision of a more diverse Republican Party that welcomed people of different viewpoints, a majority of voters tied him to his family's center-right, pro-business politics. That approach is not conservative enough for today's Texas GOP, which has largely turned against establishment candidates. His opponents rallied around a call to "end the Bush dynasty" and lambasted Bush for his rightward shift during the campaign.
In the lead-up to the runoff, Bush said he supported state investigations into families that provided gender-affirming health care to transgender children, and he made border security a priority issue.
Paxton hit Bush for his change of tone, resurfacing 2014 comments from Bush in which he expressed support for the Texas Dream Act, a 2001 law that allows undocumented immigrants to receive in-state tuition at public universities. Bush now says he supports the Republican Party of Texas' platform to repeal the law.
The race was also noteworthy for its negative campaigning. Paxton's camp created an attack website titled GeorgePBushFacts.com that denounced him as a "RINO establishment darling who has sold out Texas" and hit him for his office's management of Hurricane Harvey relief funds and its handling of the redevelopment of the Alamo.
Bush struck back with KenTheCrook.com, which proclaimed "it's time to fire Ken Paxton" and detailed several legal and ethical issues that have plagued Paxton, including the FBI investigation, his securities fraud case and his reported extramarital affair.
But none of the attacks stuck to Paxton, who continued campaigning with socially conservative groups while avoiding head-to-head encounters with Bush where he could expose himself to attack.
Bush, who had challenged Paxton to five debates in the runoff and pledged to take the battle to the incumbent, was frustrated in his attempts to draw out Paxton. He also received no help from the two defeated candidates in the Republican primary, former Texas Supreme Court Justice Eva Guzman and U.S. Rep. Louie Gohmert, R-Tyler, who refused to endorse in the race.
Things got worse for Bush as a slew of GOP officeholders, including Lt. Gov. Dan Patrick, released their endorsements of Paxton. Bush had been fighting an uphill battle since last year, when Trump rebuffed his request for an endorsement and instead sided with Paxton.
Paxton never took his foot off the pedal, continuing to file immigration lawsuits against the Biden administration and wading into legal battles over LGBTQ rights during the campaign. He frequently went on cable news shows to attack the Biden administration's policies and lumped in Bush as the state's "liberal land commissioner" with a "woke" agenda.
Paxton also fought back against those who questioned his ethics or legal acumen. When the state bar announced it was investigating a complaint against him for professional misconduct, Paxton called it a political attack and denounced the members of the disciplinary committee looking into the complaint as "leftist" Democratic sympathizers.
As the runoff election neared, polls showed Paxton with a strong lead over Bush. One poll found that 40% of Republican primary voters said they would never vote for Bush.
Paxton closed out the campaign confidently, attending packed meetings of conservative voters. Bush released a late flurry of negative attack ads against Paxton but did not gain the boost he needed.
Last week, Bush's camp told reporters it would not have media availability on Election Day, a clear sign it did not expect a positive outcome. Paxton's team, meanwhile, planned an election day watch party just north of Austin.
Paxton will face the winner of the Democratic runoff – either Brownsville lawyer Rochelle Garza or former Galveston Mayor Joe Jaworksi – in the November general election, where the odds are in his favor, as no Democrat has won a statewide seat in Texas since 1994.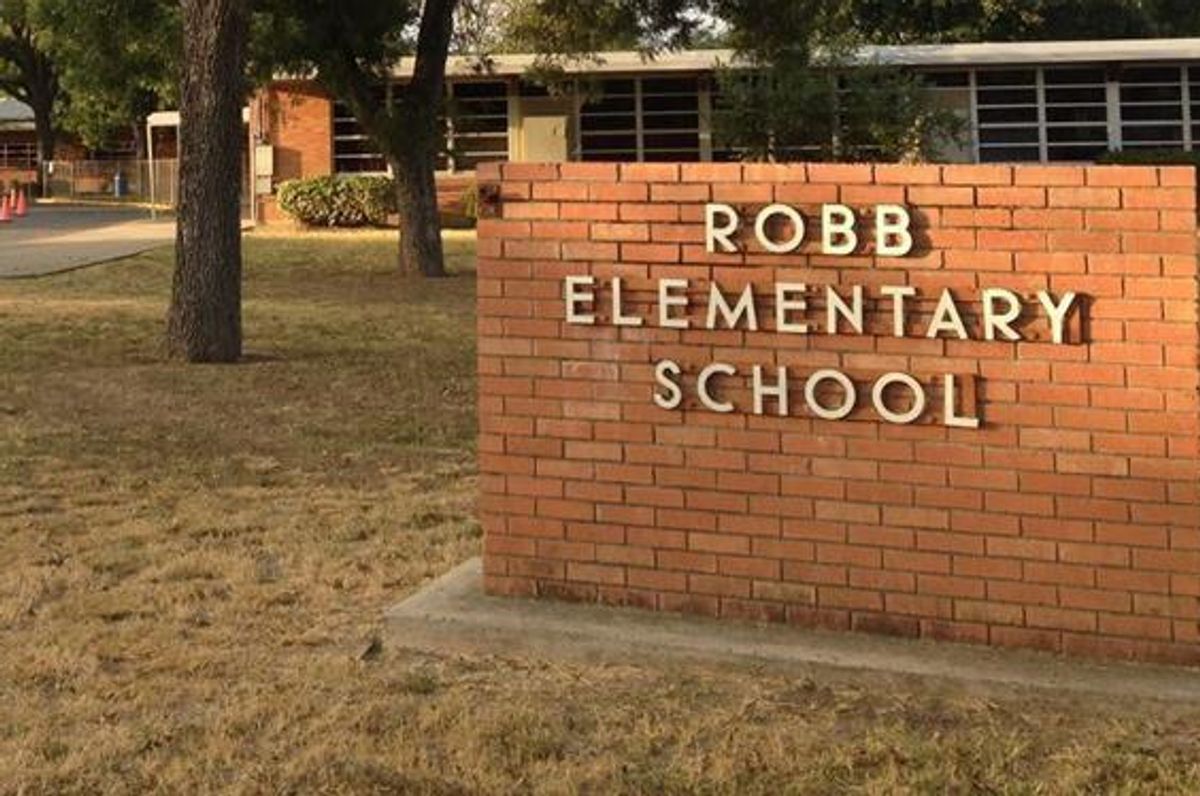 Nineteen kids and two adults are dead after a shooting at Robb Elementary School in Uvalde, Texas—a small town an hour and a half west of San Antonio—on Tuesday afternoon.
Abbott said the suspect, 8-year-old Salvador Ramos, is believed to have been killed by the police. The Uvalde Police Department said the shooting began at 11:43 a.m. Tuesday.
"What happened in Uvalde is a horrific tragedy that cannot be tolerated in the state of Texas," Abbott said. "He shot and killed—horrifically, incomprehensibly."

Texans are grieving for the victims of this senseless crime & for the community of Uvalde.

Cecilia & I mourn this horrific loss & urge all Texans to come together.

I've instructed @TxDPS & Texas Rangers to work with local law enforcement to fully investigate this crime. pic.twitter.com/Yjwi8tDT1v
— Greg Abbott (@GregAbbott_TX) May 24, 2022
According to University Health Hospital officials, a 66-year-old woman and 10-year-old girl arrived in critical condition. Uvalde Memorial Hospital reportedly received 13 children for treatment and two individuals who were already deceased. At the time, it was believed 14 had died in this shooting.

The shooter prompted a lockdown at the elementary school of just under 550 students, with San Antonio Police sending SWAT, and Eagle chopper and Crime Scene Investigators.
According to White House press secretary Karine Jean-Pierre, President Joe Biden has been briefed on the tragedy and "His prayers are with the families impacted by this awful event, and he will speak this evening when he arrives back at the White House."
At 19 deaths, it is the deadliest school shooting in Texas and one of the deadliest in the U.S. since 26 at Sandy Hook Elementary lost their lives. This is the U.S.'s 213th mass shooting of 2022.