Get connected with our daily update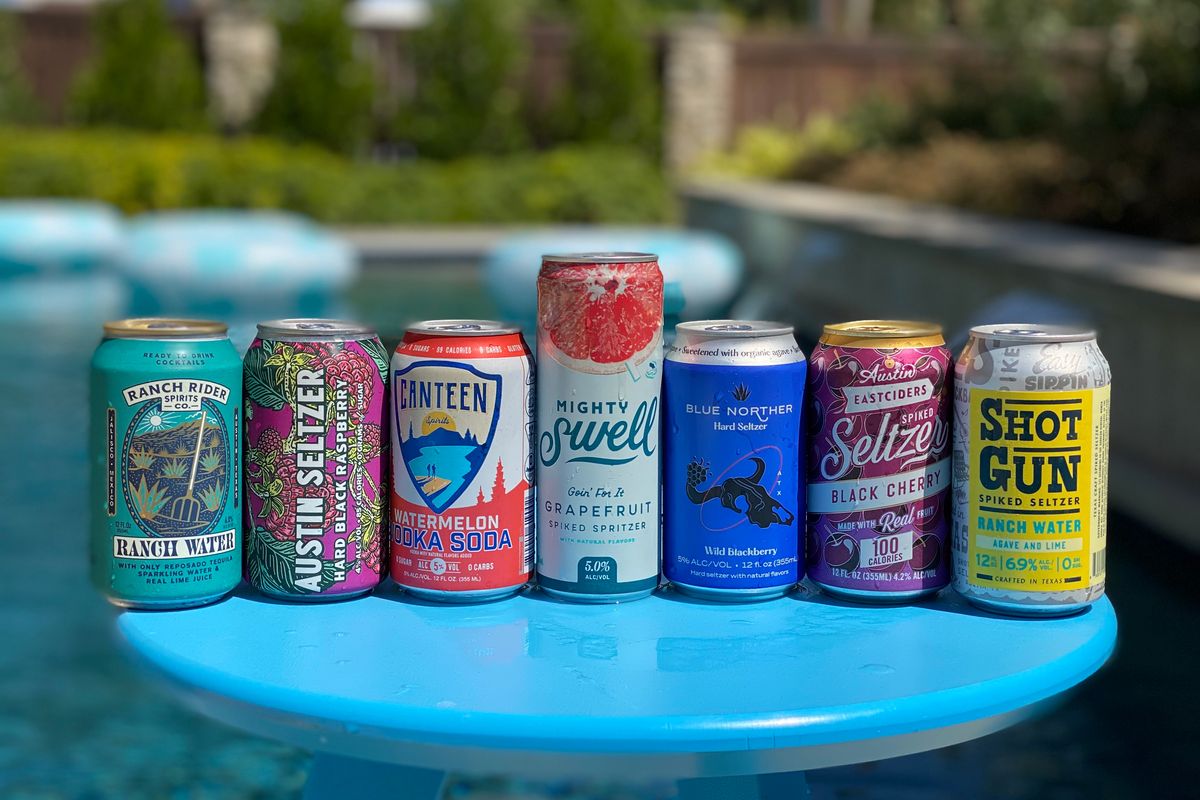 (Austonia)
Journalism can be a tough business, and sometimes you get an unappealing assignment that you just have to power through.
That's not this one. This time, the Austonia team assembled under perfect conditions—a 102-degree Austin afternoon, poolside, under shade—for a label-on tasting of seven authentic Austin hard seltzers.
---
Methodology
The tasters were the usual suspects from the top of Austonia's site, plus beverage industry veteran and guest taster, Austinite Federico Martinez. The age range was 21 to embarrassed-to-admit, evenly divided between women and men.

Prior to commencing the tasting, we cleared our palates with Topo Chico and sipped some White Claw Mango to create a reference flavor.
Results
You can't go wrong with any of these hometown heroes. They're all built to be consumed in multiples, with varying flavors and sweetness, but with a thirst-quenching flavor profile in common.
As these beverages are all Austin-based, we wanted every single one to get a trophy. And they did. But we are calling out our most and least favorites, in the interest of journalistic integrity.
From first to last place, here are our ratings:
Ranch Rider Spirits Co., Ranch Water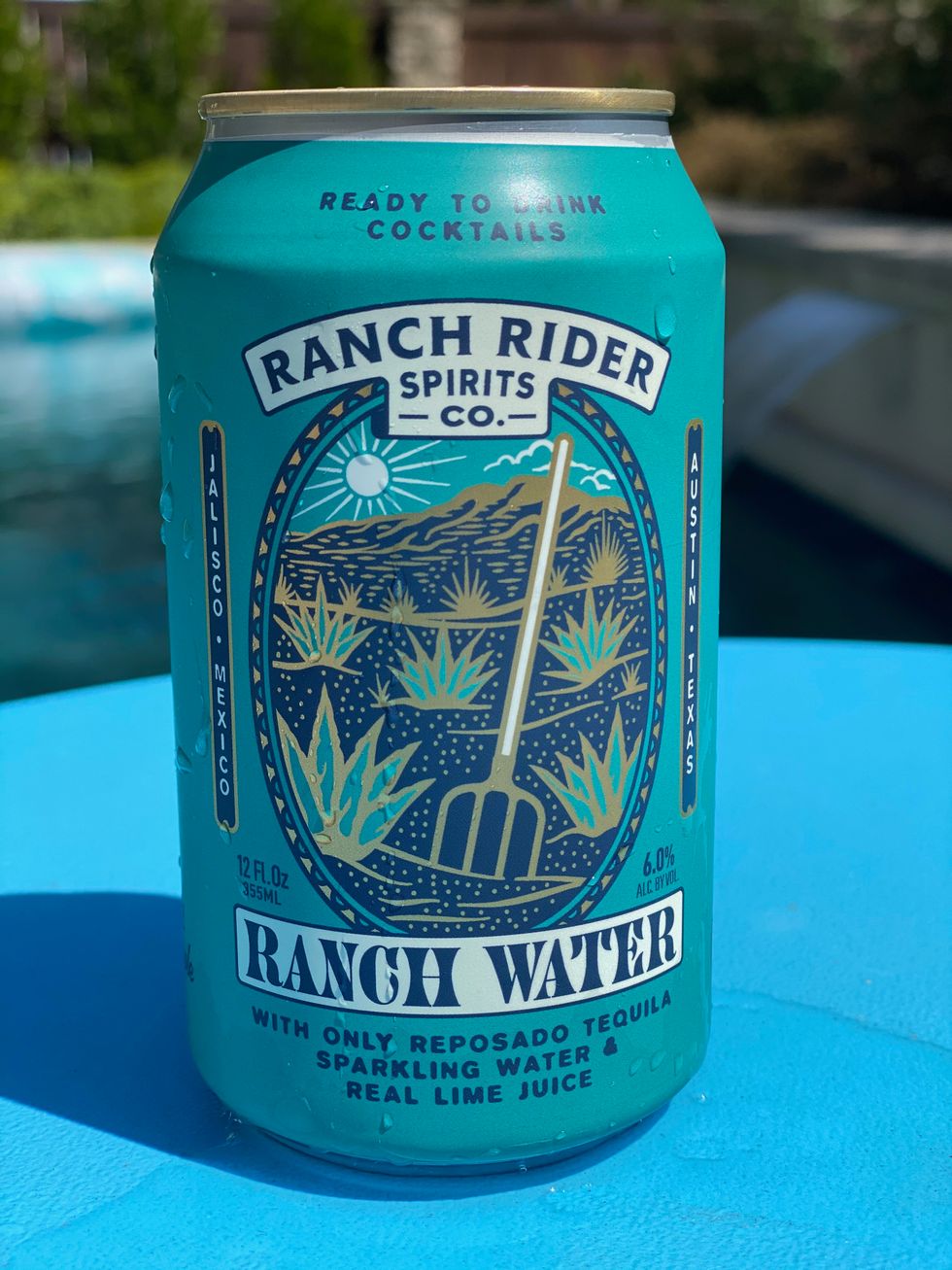 6% alcohol, 119 calories, 1.5g carbs, gluten free, tequila
Our winner! All five amateur tasters ranked it #1, and our professional taster ranked it #2, after Mighty Swell. This cocktail-in-a-can consists of reposado tequila, sparking water and lime juice.
Created by two University of Texas MBA students who started a food truck before figuring out the real money is in booze.
Tasting notes: "tequila aroma," "very natural flavor," "subtle," "like a light (not sweet) margarita," "solid drink", "like being buried in warm sand," "for a tequila lover on a hot day"
Mighty Swell Spiked Spritzer, Grapefruit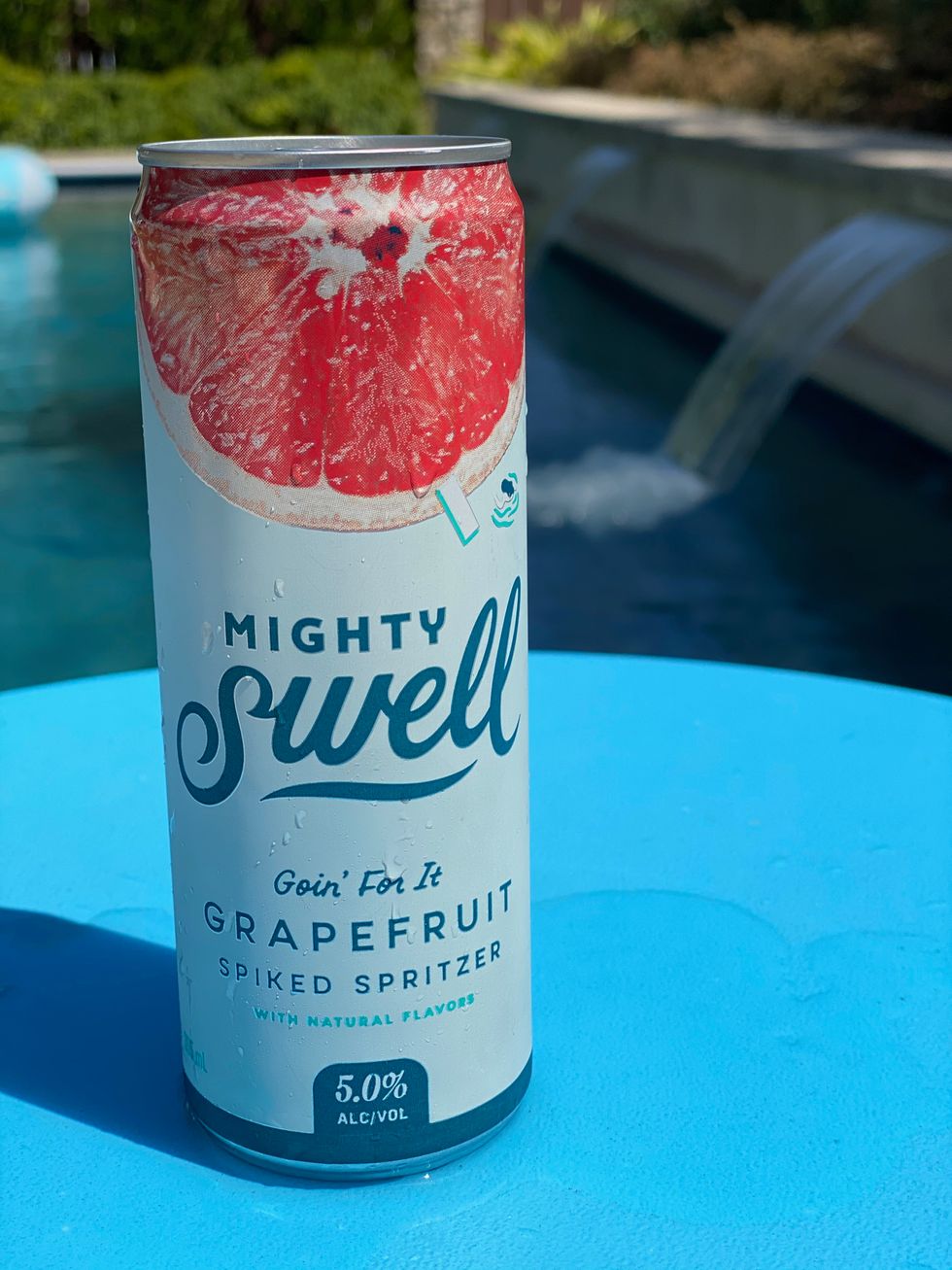 5% alcohol, 110 calories, 4g carbs, gluten free, alcohol from sugar
An expertly-branded big money favorite, from the founder of Sweet Leaf tea (sale price undisclosed) and Deep Eddy Vodka (est. sale price $150M - $300M), along with other industry veterans.
This is the only one of the seven that's packaged in the tall, slim can used by White Claw.
Tasting notes: "great aromatics," "real grapefruit flavor," "aftertaste!," "no after flavor," "not overly sweet," "sugary," "natural and fresh"
Canteen Spirits Vodka Soda, Watermelon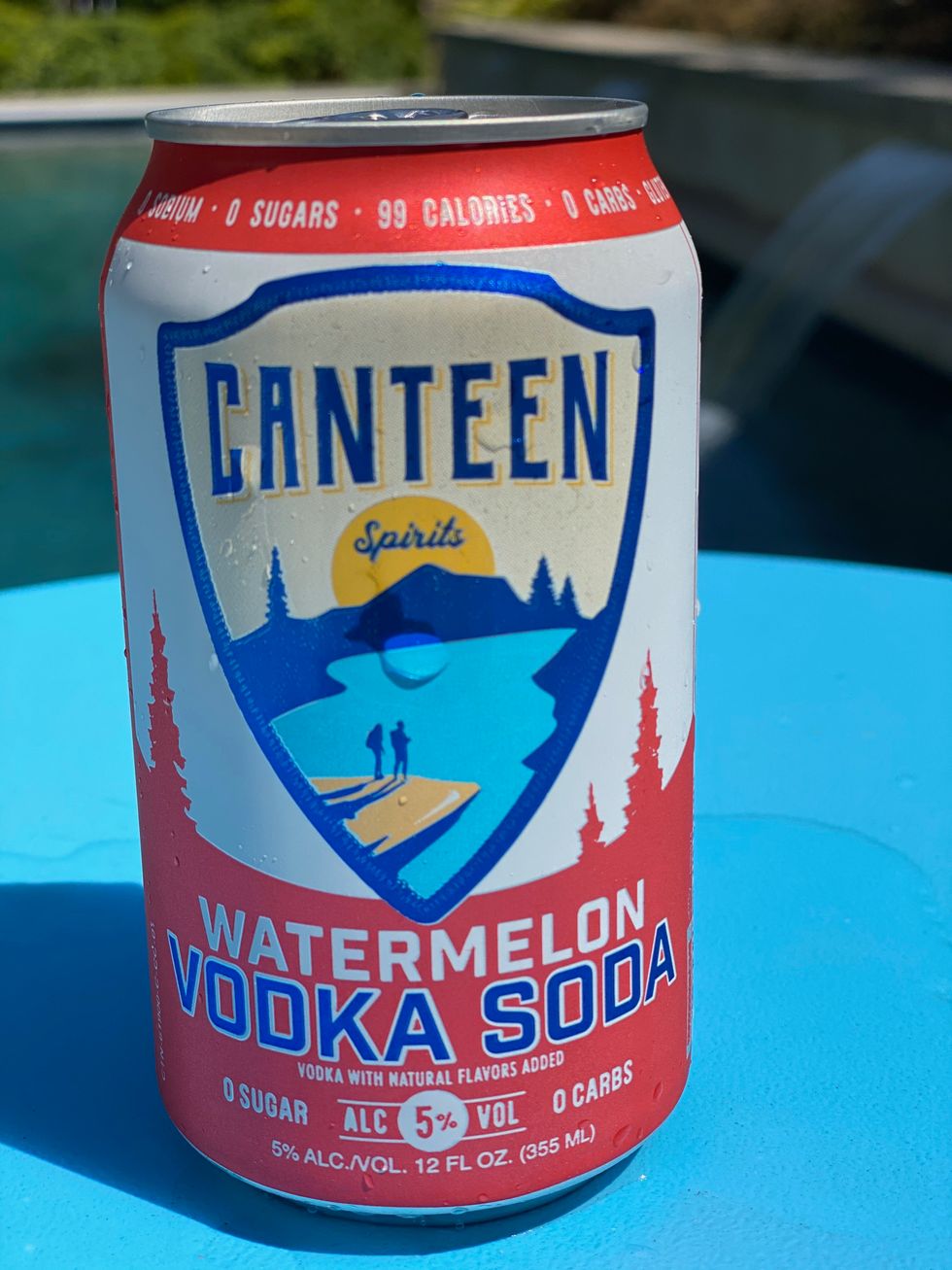 5% alcohol, 99 calories, 0g carbs, gluten free, vodka
Another ringer. This vodka soda is from founders of Deep Eddy Vodka, Treaty Oak Whiskey and Waterloo Sparkling Water. Seed investors include a mix of Texas and Tennessee music celebs, and professional investors include Dan Graham's (BuildASign, $280M sale to Vistaprint parent) Springdale Ventures.
Tasting notes: "refreshing," "not real flavor," "super fizzy," "Jolly Rancher flavor," "soft flavor," "smooth and light," "could knock some back on a hot day"
Blue Norther Hard Seltzer, Wild Blackberry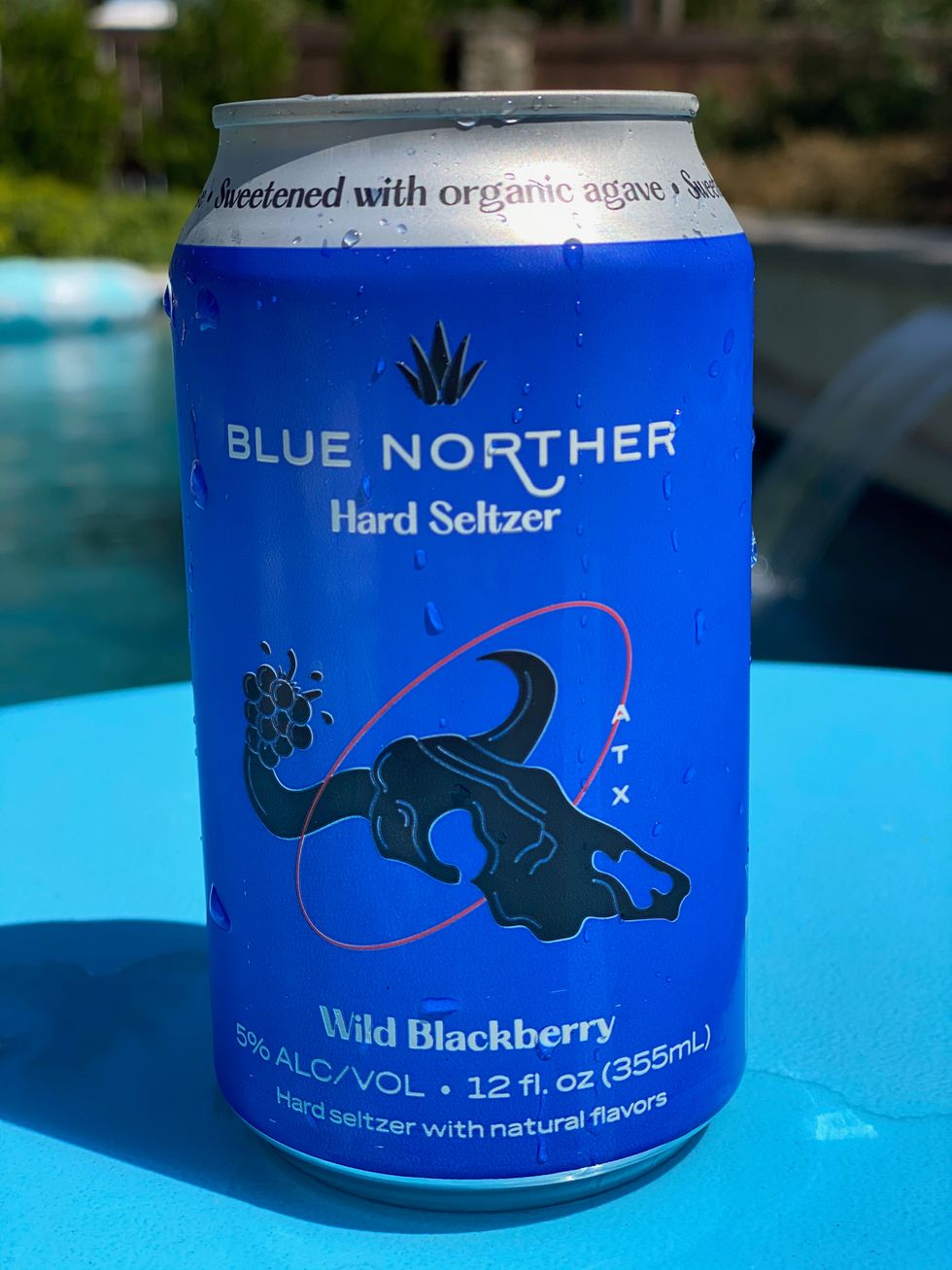 5% alcohol, 110 calories, 5g carbs, gluten free, alcohol from sugar
The product of a father-son team, both named ... you know where this is going ... Austin.
Tasting notes: "uncommon flavor," "real juice," "too sweet," "almost syrupy," "I can feel my future hangover"
Austin Eastciders Spiked Seltzer, Black Cherry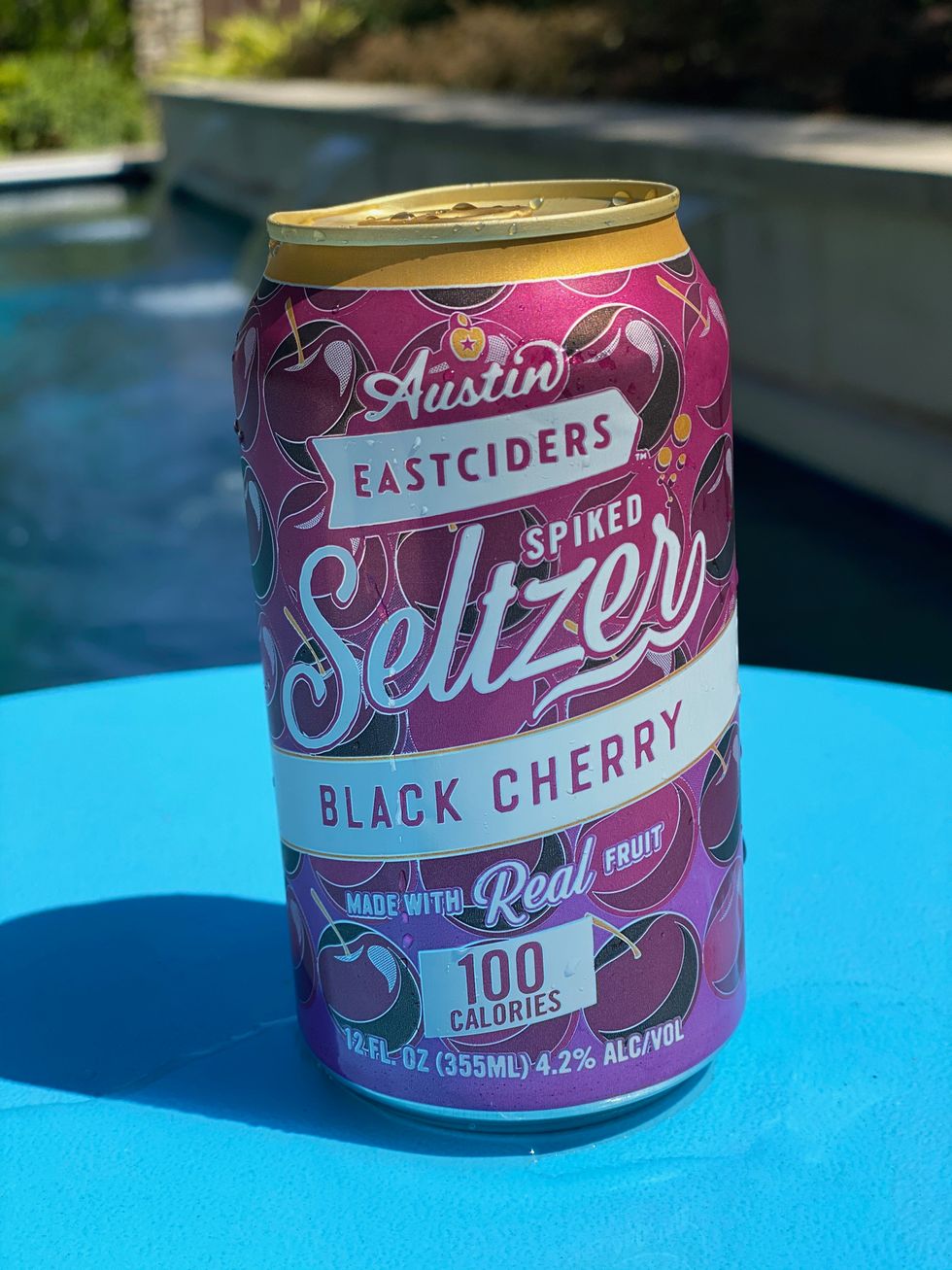 4.2% alcohol, 100 calories, 5g carbs, gluten free, hard apple cider
Punny name. From English transplant Ed Gibson, who came from "cider country" to East Austin. Visit him on Barton Springs Road, in the old Uncle Billy's.
Tasting notes: "tart, nice flavor," "mix with cough syrup," "good flavor," "sparkly," "smells like a popsicle"

Austin Seltzer, Hard Black Raspberry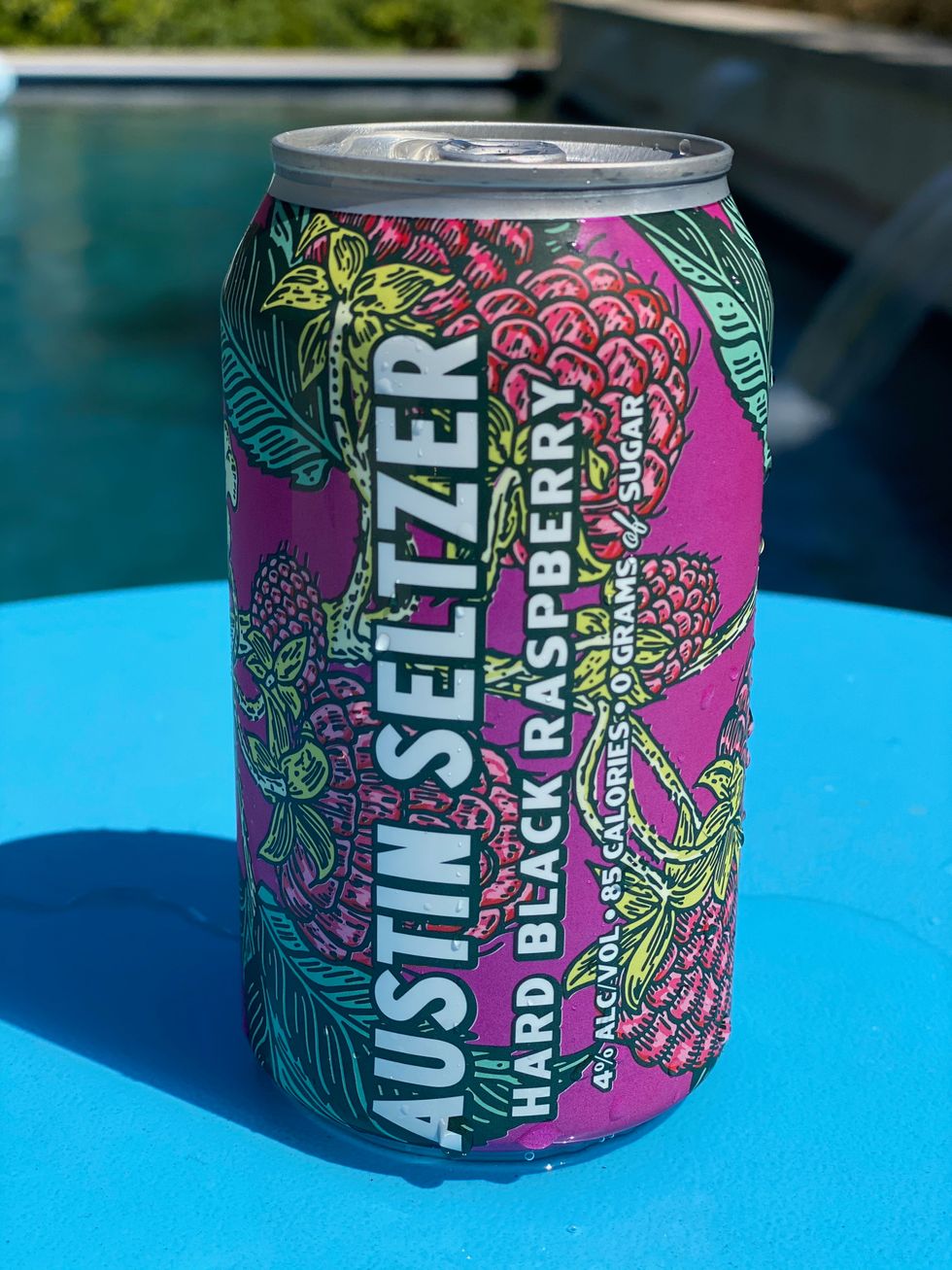 4% alcohol, 85 calories, alcohol from organic cane sugar
​Little information is known about this new brand, but it should be noted that each pack comes with an assortment of flavors, so each taster tried a different flavor.
Tasting notes: "watery," "almost like water," "candy aftertaste," "ghost flavor," "light", "not fully formed," "I could drink it all day"
Shotgun Spiked Seltzer, Ranch Water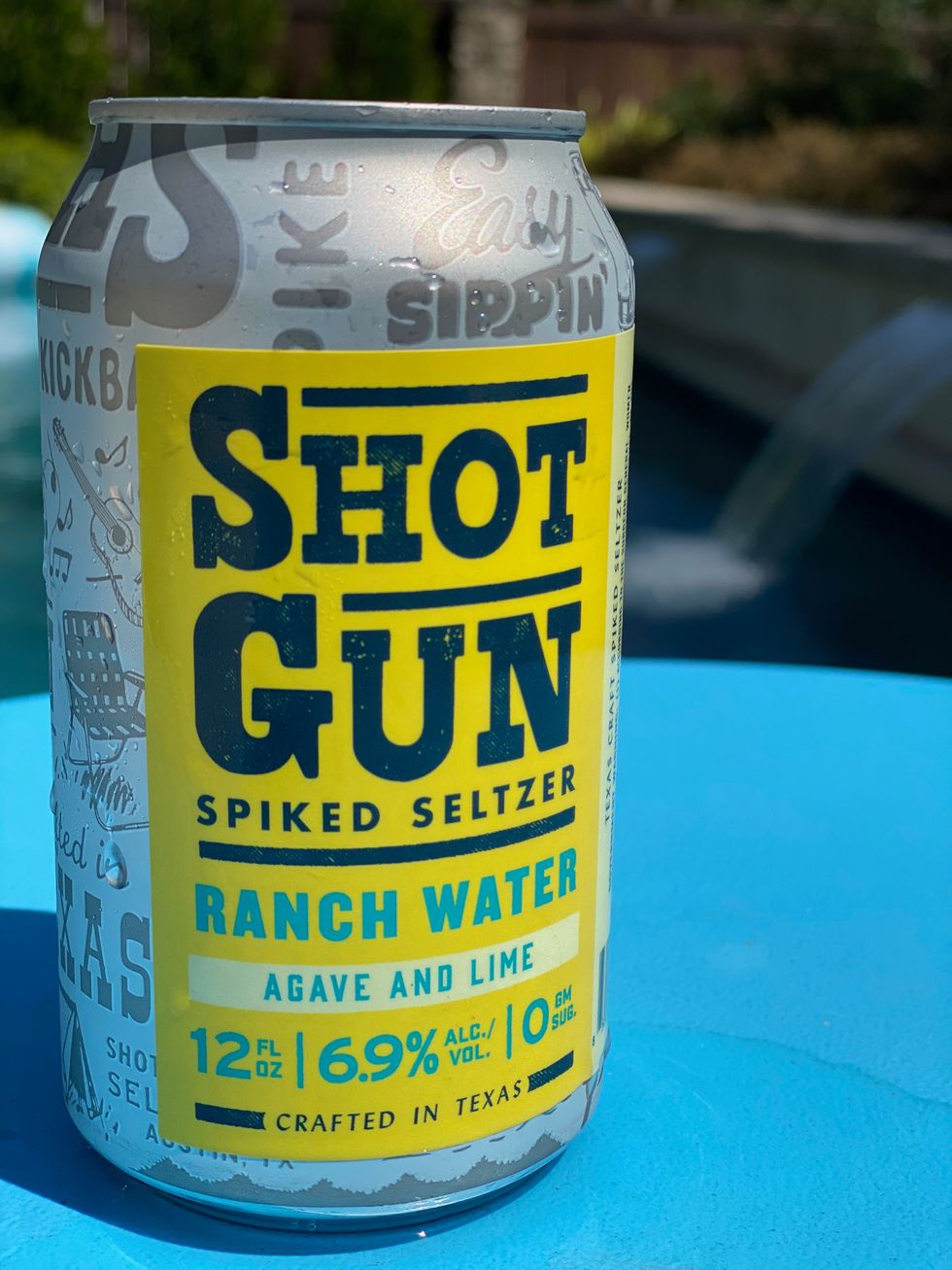 6.9% alcohol, 164 calories, 3g carbs, gluten free, alcohol from cane sugar and agave
Sorry, but there has to be a loser, and this was it. Five of six tasters rated it last.
From a wife and husband team working from their space in Cuernavaca. Their major investor is a Texas hero—the founder of Big Ass Fans, which sold for $500 million in 2017. Time to put a couple mil back into product development.
Tasting notes: "not fresh," "musty," "aftertaste," "rough," "chemical-ly," "sour"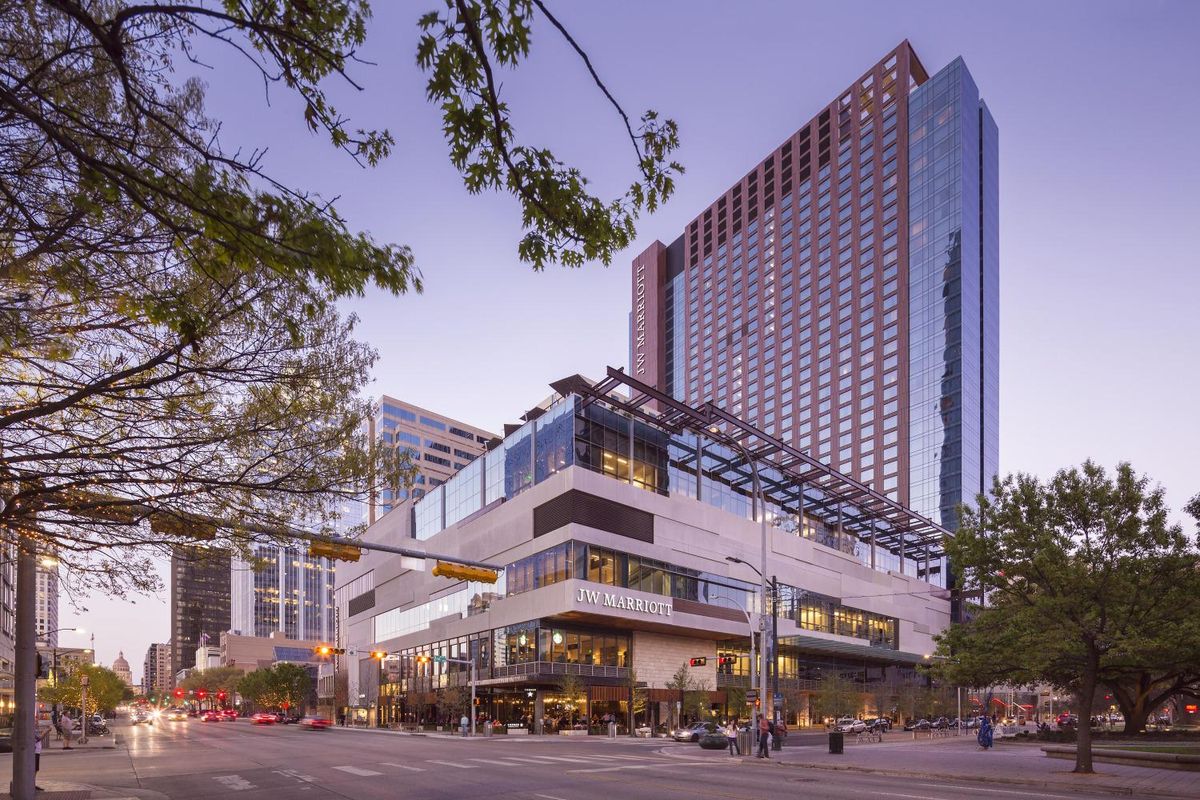 Chi Lee, the director of architecture firm HKS's new Austin office, describes this point in our city's life as puberty.
"Our voices are changing and we have freckles everywhere," Lee said. "You know, starting to look like an adult but still acting like a kid kind of thing."
But as Austin matures and faces all the pressures of its increased popularity—competing for company relocations and expansions all while managing rising rents and affordability woes—Lee thinks we should look outside when planning an approach to Austin's growth.
"A big mistake we could make is if we don't embrace what other cities, nationally, regionally, internationally have done to improve upon the experience of all the folks who live there."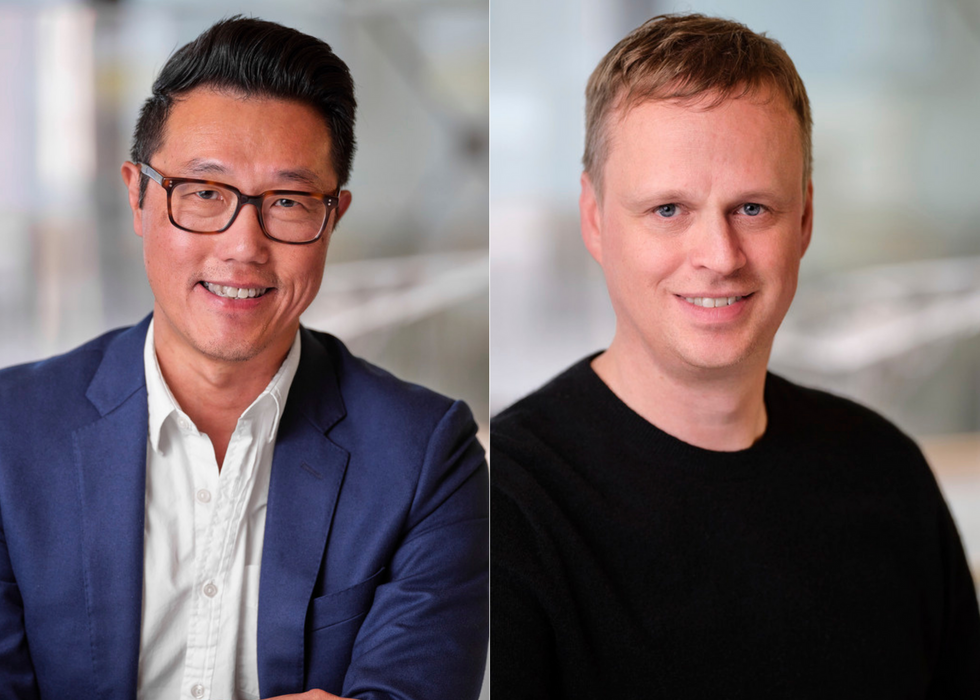 Chi Lee and Brad Wilkins (HKS)
Lee and HKS studio design leader Brad Wilkins keep this in mind as the firm, which has carried out projects in Austin since the 80s, further cements its presence here.
HKS is making ambitious strides in Austin: the firm has more than 50 projects in design or under construction in the Austin market, including Domain 9, the Dell Children's Medical Center expansion and projects in the Rainey Street District including one that may end up being the tallest tower in Texas.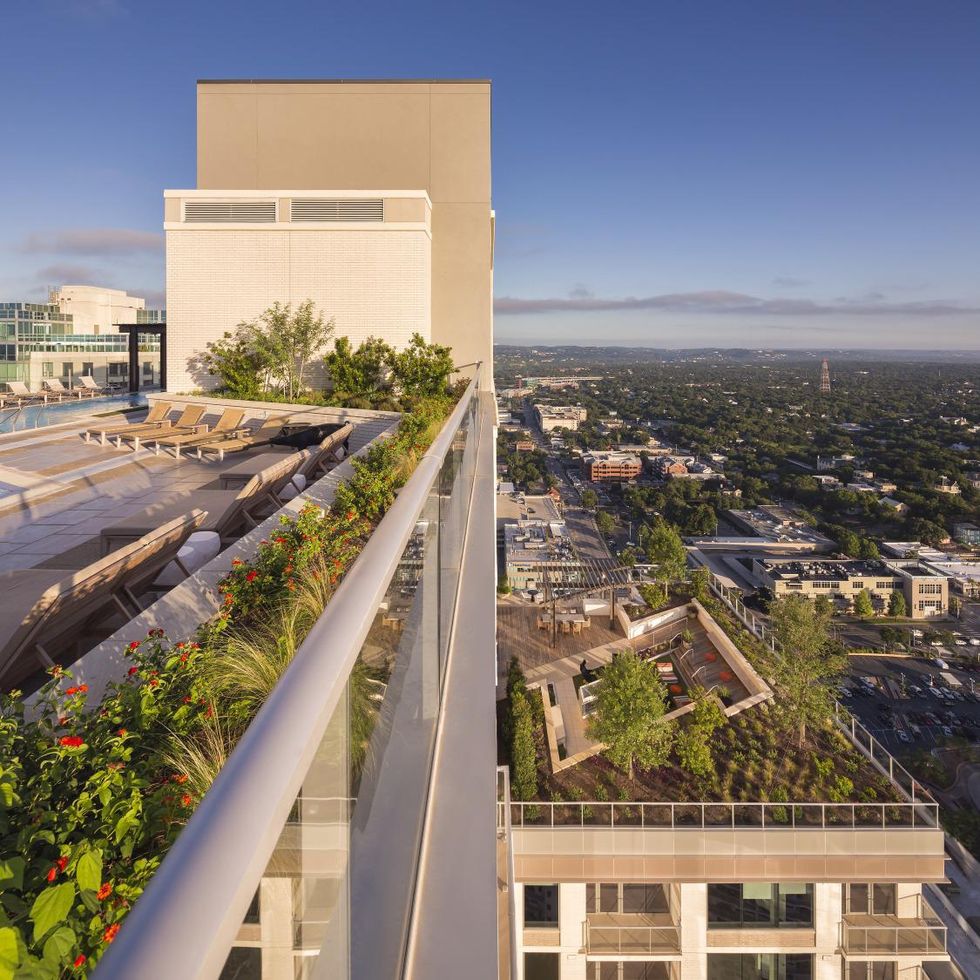 The Bowie, a 36-story apartment tower HKS designed in Austin's Central Business District. (HKS)
"We've been able to do things during the pandemic, and since then, which are really pushing the boundaries of what Austin would typically do. And frankly, what would be done anywhere in the world," Wilkins said. "Things like having outdoor space on every level of an office tower and creating the spaces not just to be like outdoor spaces, but to be spaces that people can actually enjoy."
As these projects span all over the city, Lee and Wilkins are observant of how action on certain quality of life factors could be key to preventing problems as Austin draws in a larger population.
For Wilkins, that's informed by his international work. He's lived in about half a dozen places in Europe and Asia, starting his career out in Chicago. He's carried out big projects and was one of the designers of the first LEED platinum building just outside of Hong Kong.
"One thing that we're always needing to be very careful about is looking at things that were not done great," Wilkins said. "There are mistakes in public transportation in those cities that I worked in overseas, there are mistakes in public housing."
It's partly why the pair see Project Connect—the $7.1 billion transit system expansion voters approved in November 2020 that includes light rail lines, a downtown subway and an expanded bus system—as a boon to the city's future.
Lee said he's excited that HKS is working on a couple of projects that are along the future lines and sees it as a massive opportunity for the city.
"We need to get out of our cars if we can. We just don't have the type of transportation infrastructure in place that needs to be in place," Lee said. "A lot of major metropolitan and urban cities have subway systems and light rail systems and things like that, where we don't."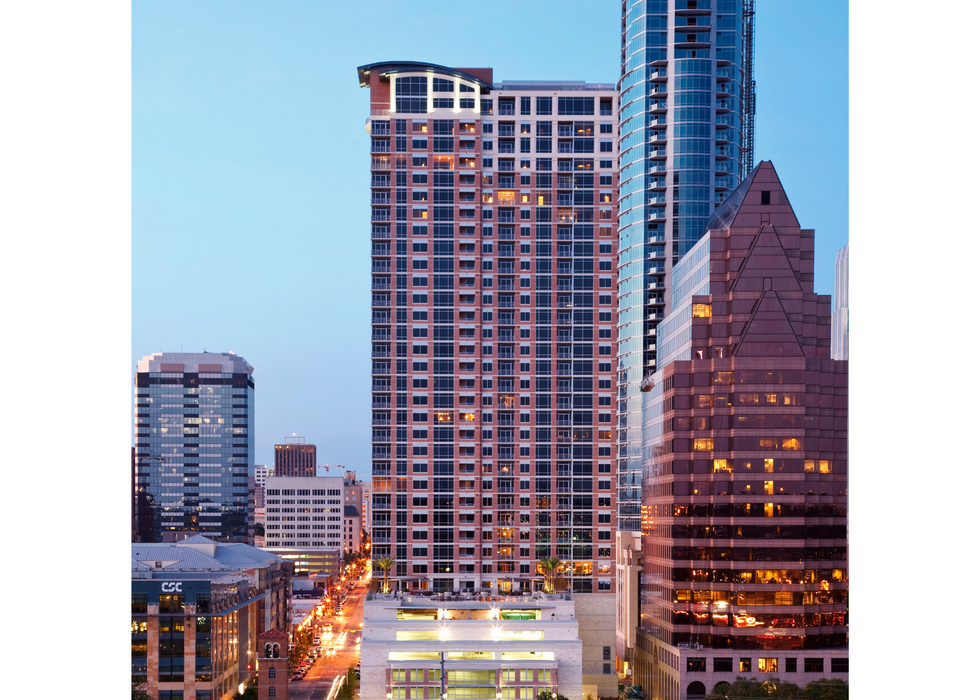 The Ashton (HKS)
Still, someday Austin will. The plan is trudging ahead with moves on anti-displacement initiatives and collecting input on design proposals for key lines. So even while HKS prepares for changes to the city from the ground up, Lee and Wilkins aim to maintain the city's personality.
"I'm always more about the local place, not the international place, even though I do bring with me international experience," Wilkins said. "Chi and I are only interested in doing Austin, we're interested in making Austin special, keeping Austin culture."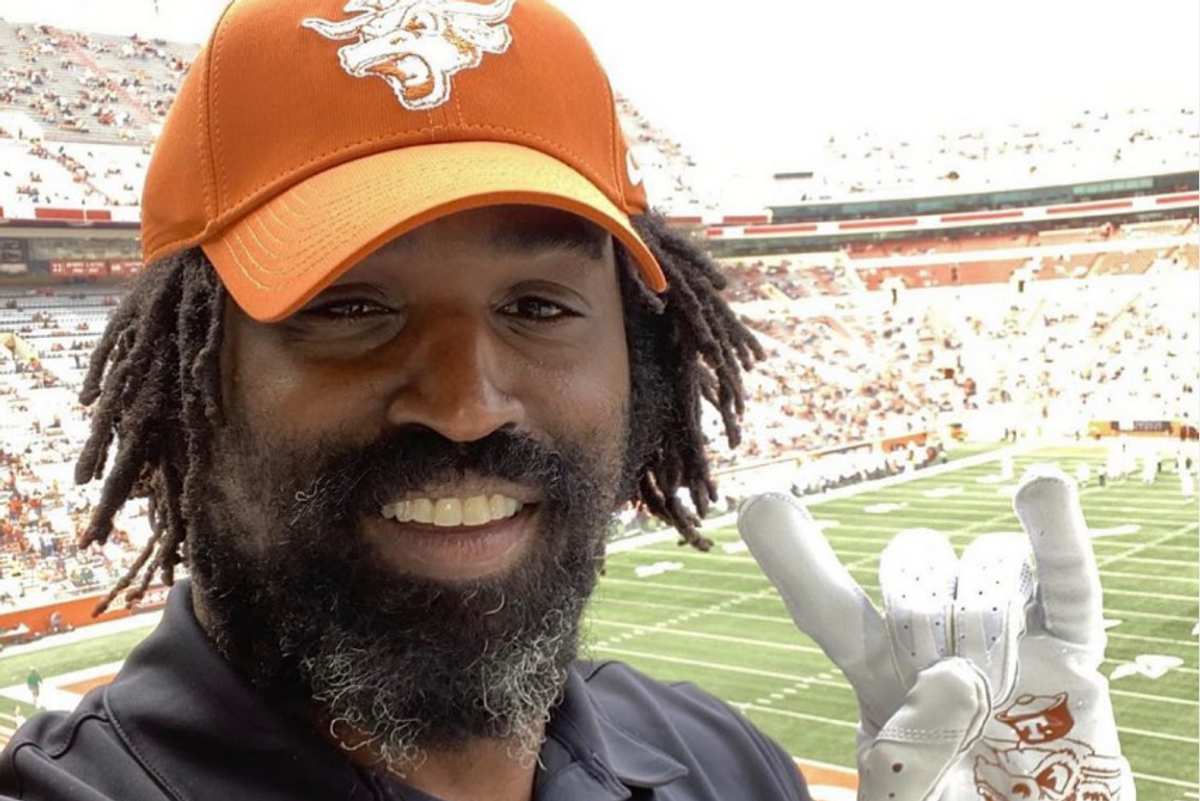 Ricky Williams, the University of Texas football alum who went on to play for the New Orleans Saints and Miami Dolphins, has legally changed his name.
During an appearance on the "The Dan Le Batard Show with Stugotz," the former "Texas Tornado" said he is now going by Errick Miron.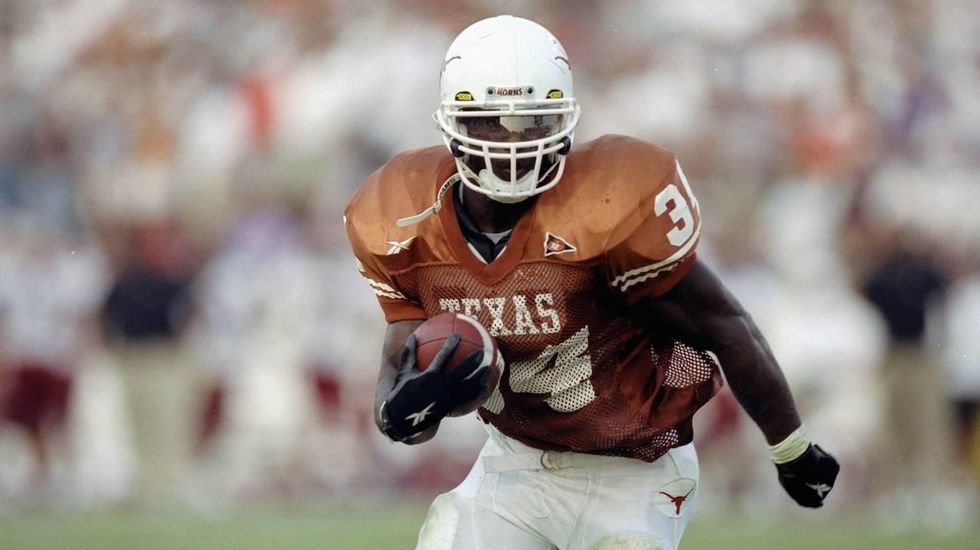 (Heisman)
Miron, who retired from the NFL in 2012, said he made a "really meaningful" change a year and a half ago to take the last name of his wife, Linnea. Though he went by Ricky in his NFL days, his birth name is Errick.
The former Heisman Trophy winner said his fame would sometimes create an "imbalance" in their relationship and social circles.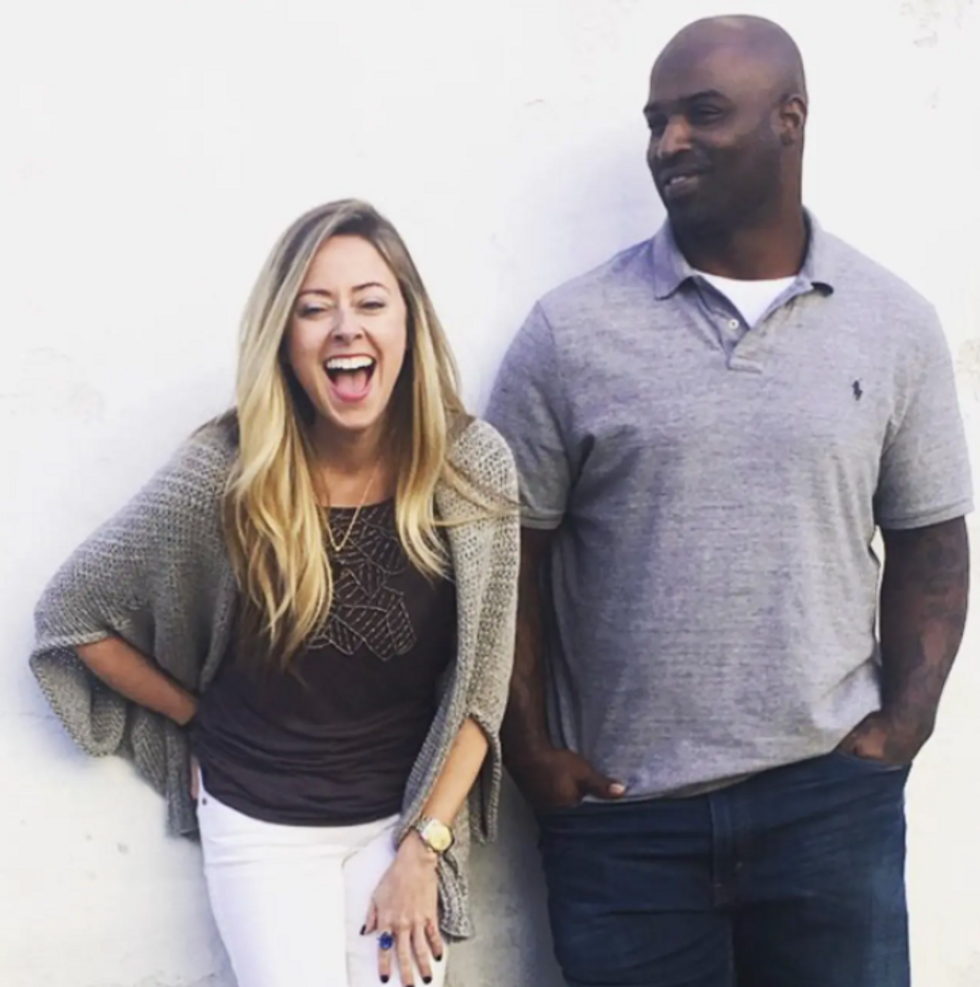 (@linneamiron/Instagram)
"One of the ideas that popped into my mind was I can take her last name," Miron said. "I think it's cool. It's somewhere where we can both win."
Furthermore, Miron said that he didn't feel connected to the name Williams anyway due to family history.
"It's one of those family secrets," Miron said. "My grandma, obviously, back then you don't say anything. Williams was her husband's name, but wasn't my dad's father. So Williams is not even really my last name. And if you go back far enough, its idea of it is a slave name, so I think of what is even the purpose of a last name. And I find more meaning in this last name than Williams."