Get connected with our daily update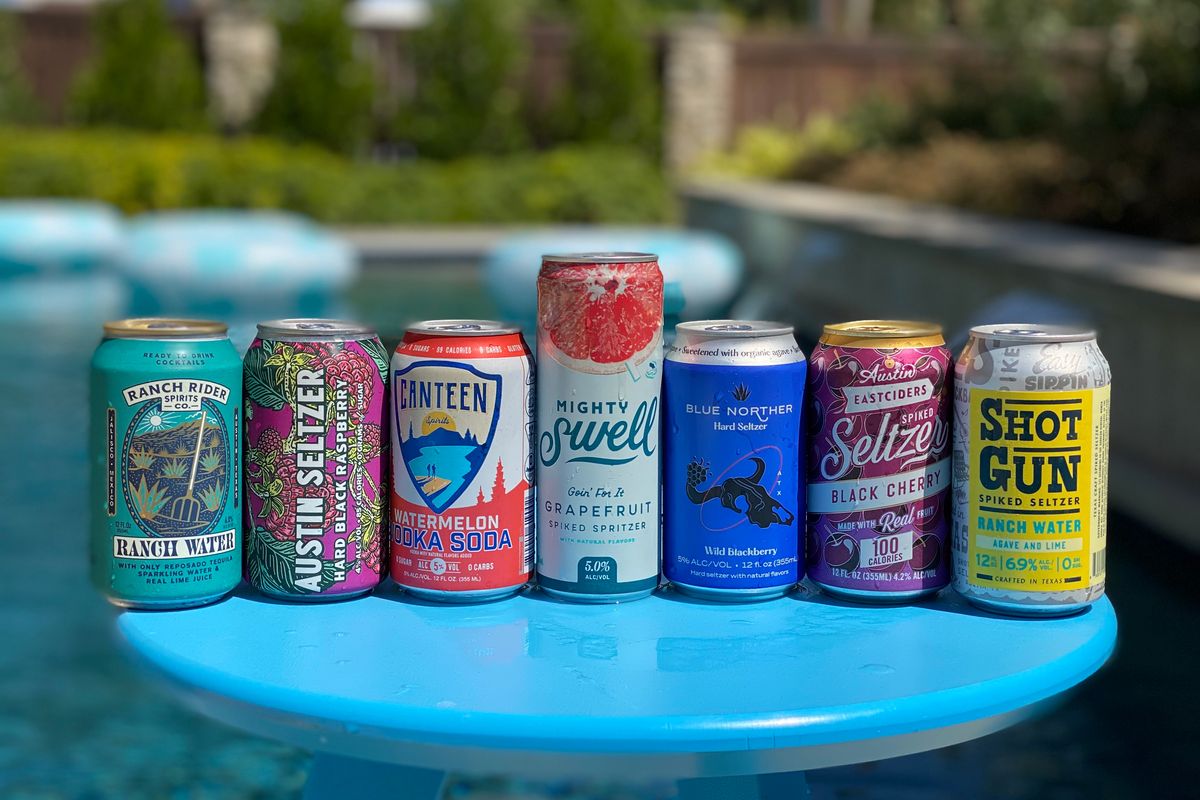 (Austonia)
Journalism can be a tough business, and sometimes you get an unappealing assignment that you just have to power through.
That's not this one. This time, the Austonia team assembled under perfect conditions—a 102-degree Austin afternoon, poolside, under shade—for a label-on tasting of seven authentic Austin hard seltzers.
---
Methodology
The tasters were the usual suspects from the top of Austonia's site, plus beverage industry veteran and guest taster, Austinite Federico Martinez. The age range was 21 to embarrassed-to-admit, evenly divided between women and men.

Prior to commencing the tasting, we cleared our palates with Topo Chico and sipped some White Claw Mango to create a reference flavor.
Results
You can't go wrong with any of these hometown heroes. They're all built to be consumed in multiples, with varying flavors and sweetness, but with a thirst-quenching flavor profile in common.
As these beverages are all Austin-based, we wanted every single one to get a trophy. And they did. But we are calling out our most and least favorites, in the interest of journalistic integrity.
From first to last place, here are our ratings:
Ranch Rider Spirits Co., Ranch Water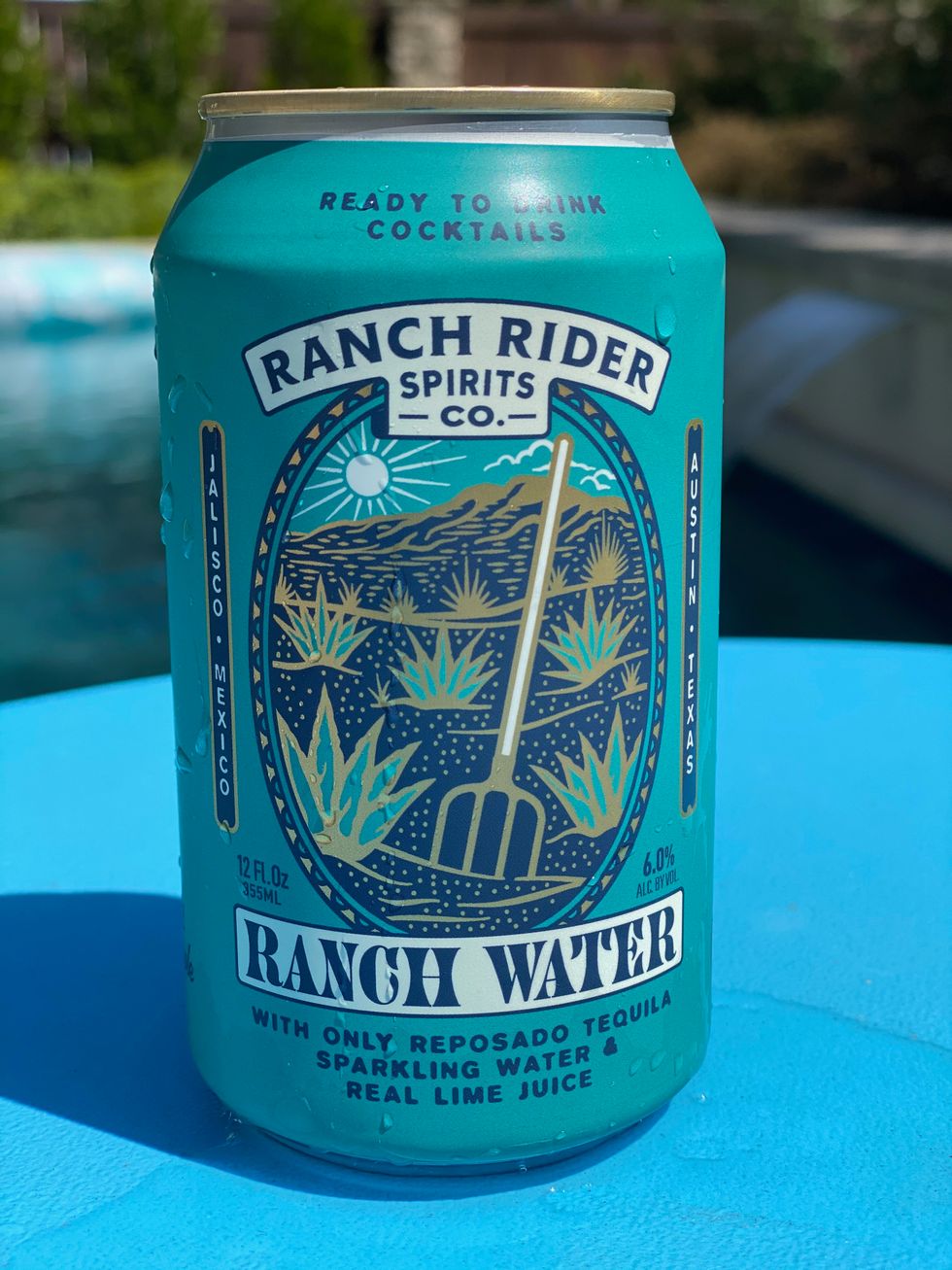 6% alcohol, 119 calories, 1.5g carbs, gluten free, tequila
Our winner! All five amateur tasters ranked it #1, and our professional taster ranked it #2, after Mighty Swell. This cocktail-in-a-can consists of reposado tequila, sparking water and lime juice.
Created by two University of Texas MBA students who started a food truck before figuring out the real money is in booze.
Tasting notes: "tequila aroma," "very natural flavor," "subtle," "like a light (not sweet) margarita," "solid drink", "like being buried in warm sand," "for a tequila lover on a hot day"
Mighty Swell Spiked Spritzer, Grapefruit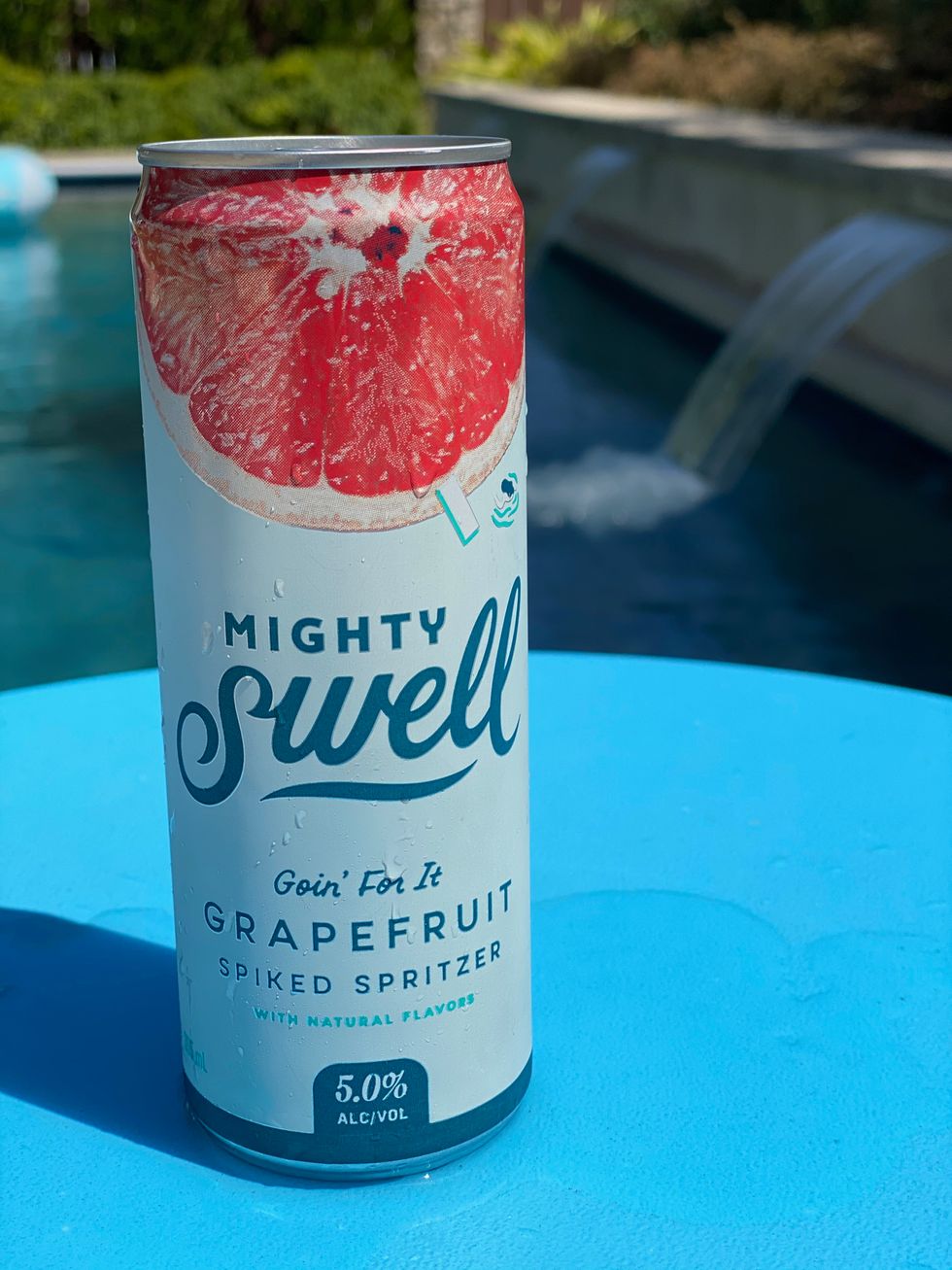 5% alcohol, 110 calories, 4g carbs, gluten free, alcohol from sugar
An expertly-branded big money favorite, from the founder of Sweet Leaf tea (sale price undisclosed) and Deep Eddy Vodka (est. sale price $150M - $300M), along with other industry veterans.
This is the only one of the seven that's packaged in the tall, slim can used by White Claw.
Tasting notes: "great aromatics," "real grapefruit flavor," "aftertaste!," "no after flavor," "not overly sweet," "sugary," "natural and fresh"
Canteen Spirits Vodka Soda, Watermelon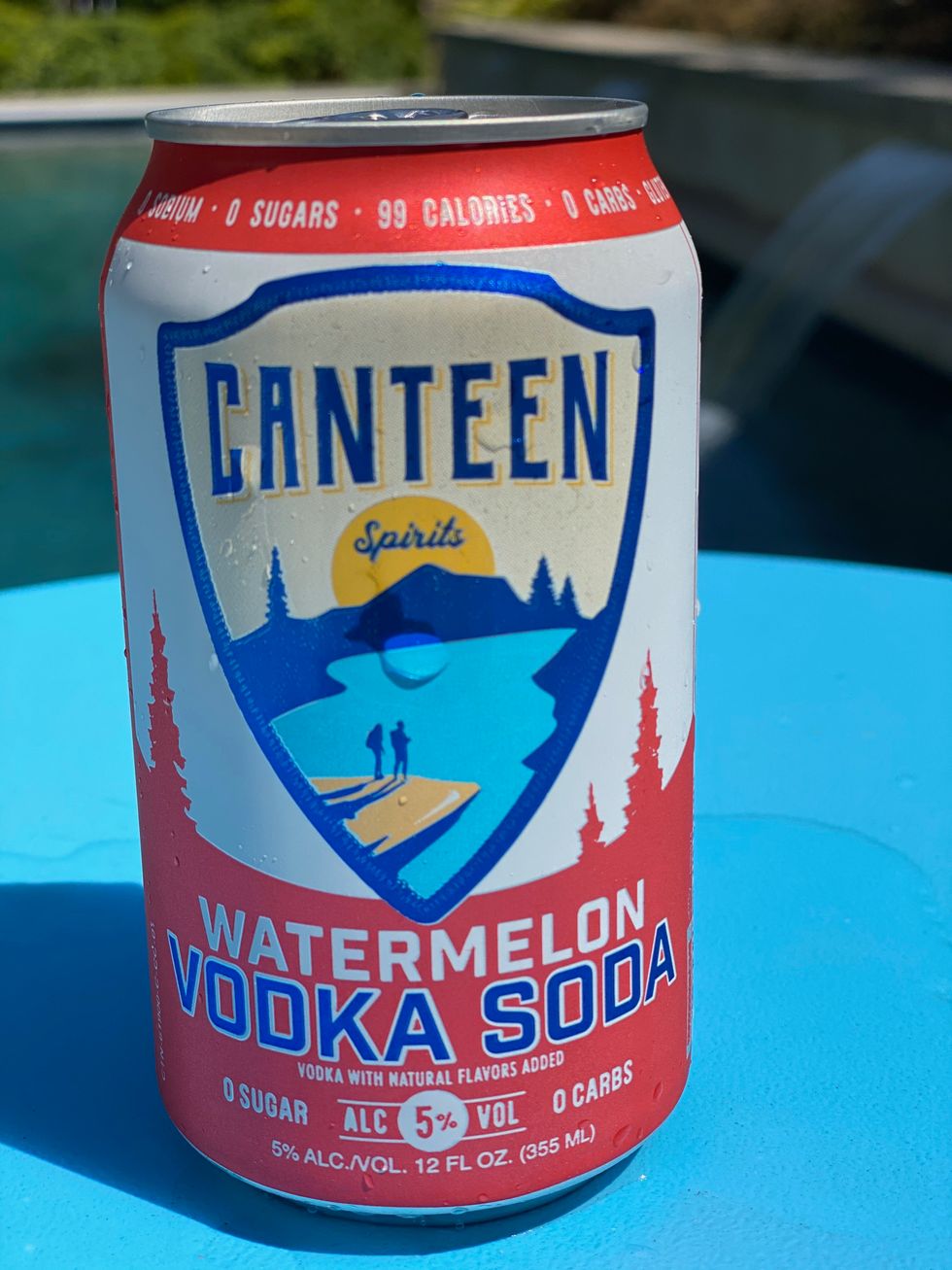 5% alcohol, 99 calories, 0g carbs, gluten free, vodka
Another ringer. This vodka soda is from founders of Deep Eddy Vodka, Treaty Oak Whiskey and Waterloo Sparkling Water. Seed investors include a mix of Texas and Tennessee music celebs, and professional investors include Dan Graham's (BuildASign, $280M sale to Vistaprint parent) Springdale Ventures.
Tasting notes: "refreshing," "not real flavor," "super fizzy," "Jolly Rancher flavor," "soft flavor," "smooth and light," "could knock some back on a hot day"
Blue Norther Hard Seltzer, Wild Blackberry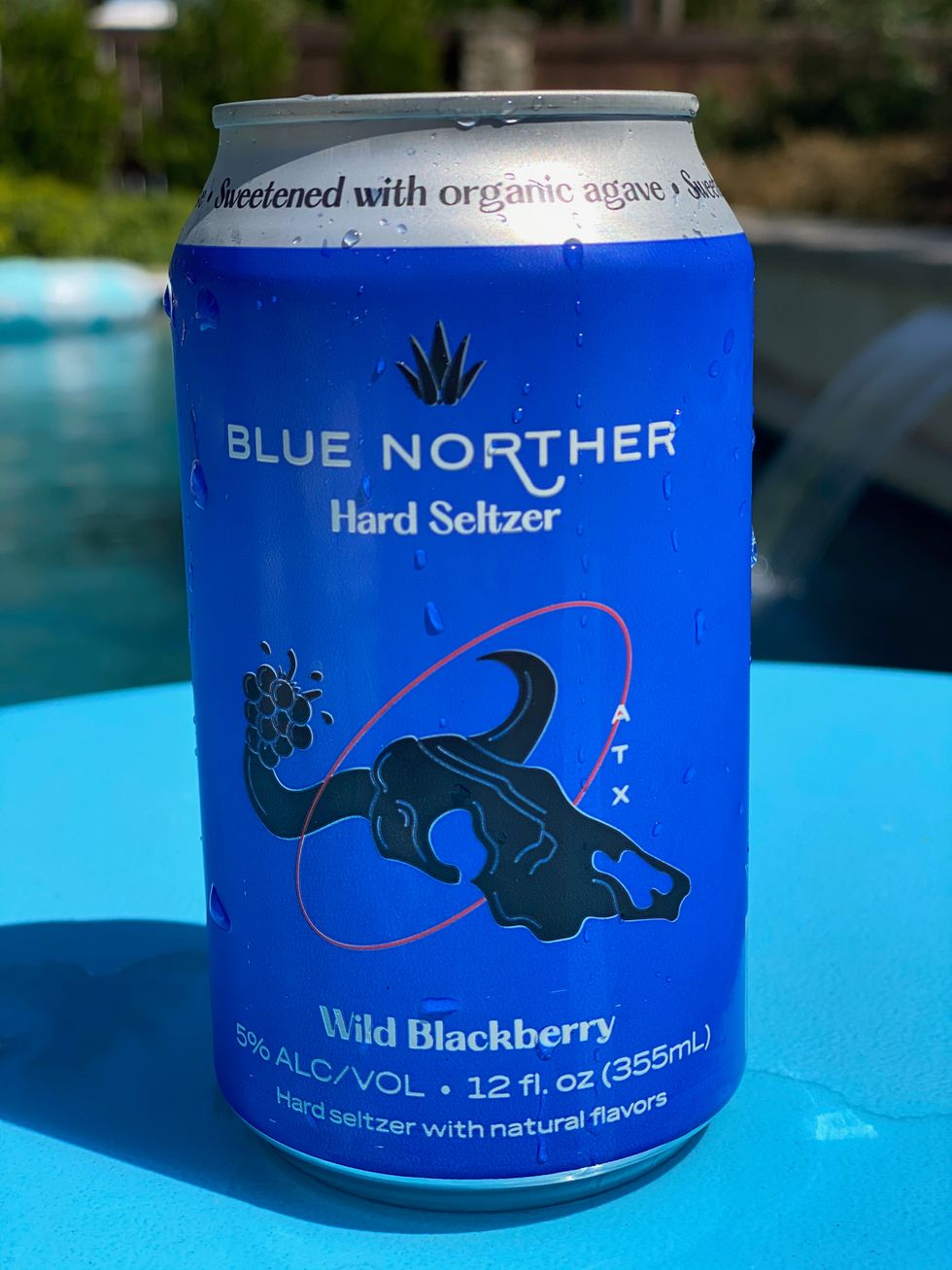 5% alcohol, 110 calories, 5g carbs, gluten free, alcohol from sugar
The product of a father-son team, both named ... you know where this is going ... Austin.
Tasting notes: "uncommon flavor," "real juice," "too sweet," "almost syrupy," "I can feel my future hangover"
Austin Eastciders Spiked Seltzer, Black Cherry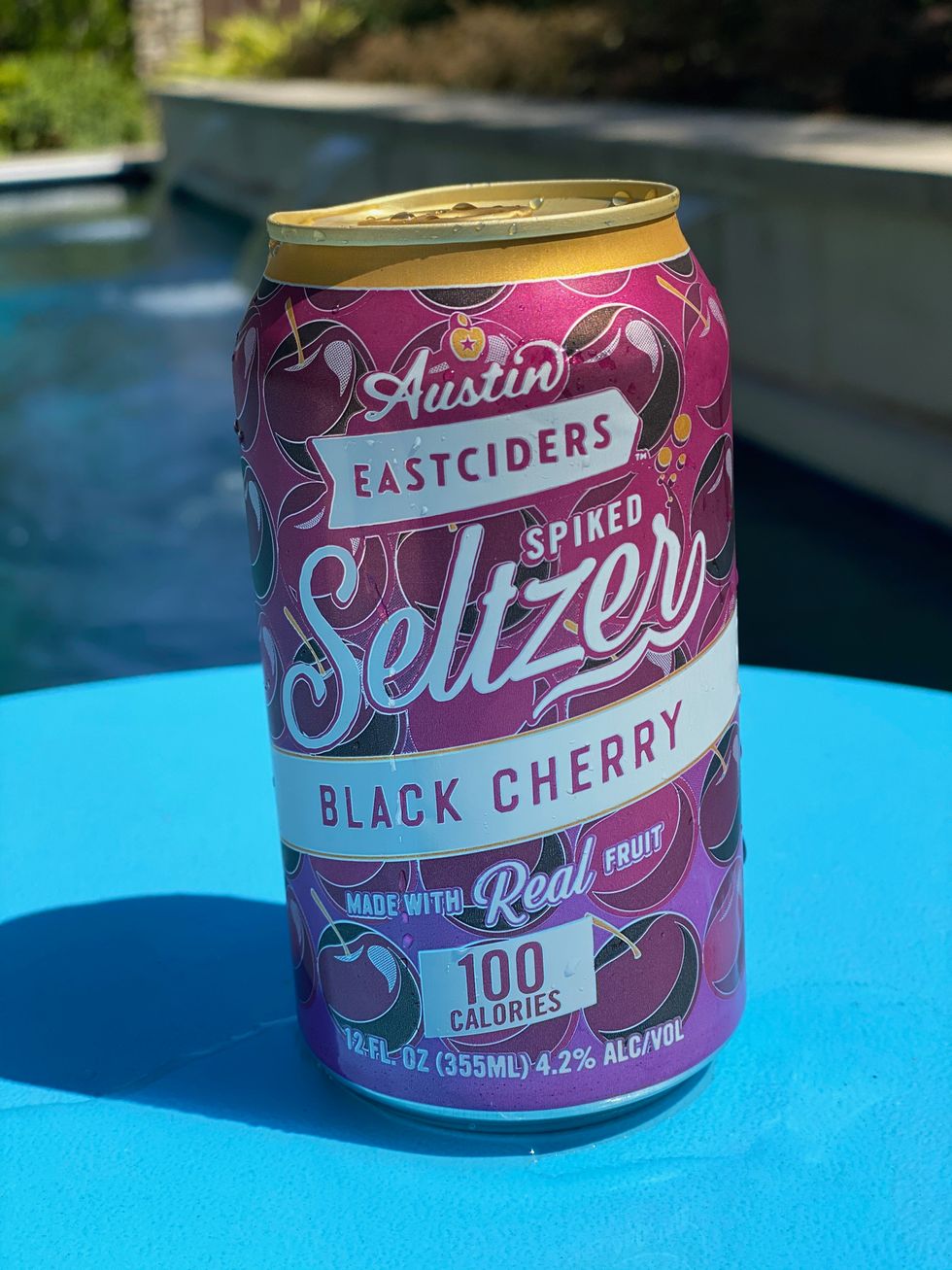 4.2% alcohol, 100 calories, 5g carbs, gluten free, hard apple cider
Punny name. From English transplant Ed Gibson, who came from "cider country" to East Austin. Visit him on Barton Springs Road, in the old Uncle Billy's.
Tasting notes: "tart, nice flavor," "mix with cough syrup," "good flavor," "sparkly," "smells like a popsicle"

Austin Seltzer, Hard Black Raspberry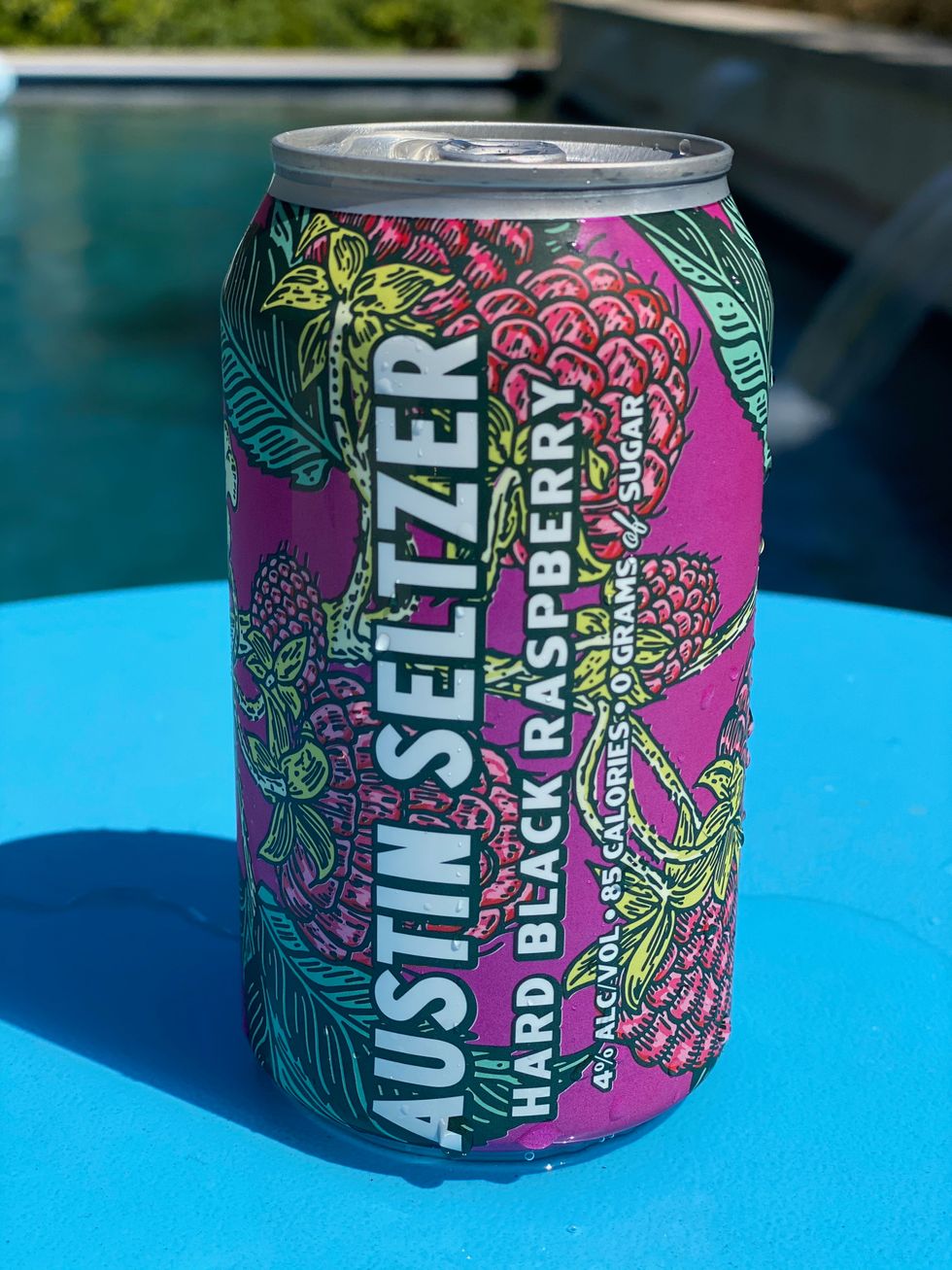 4% alcohol, 85 calories, alcohol from organic cane sugar
​Little information is known about this new brand, but it should be noted that each pack comes with an assortment of flavors, so each taster tried a different flavor.
Tasting notes: "watery," "almost like water," "candy aftertaste," "ghost flavor," "light", "not fully formed," "I could drink it all day"
Shotgun Spiked Seltzer, Ranch Water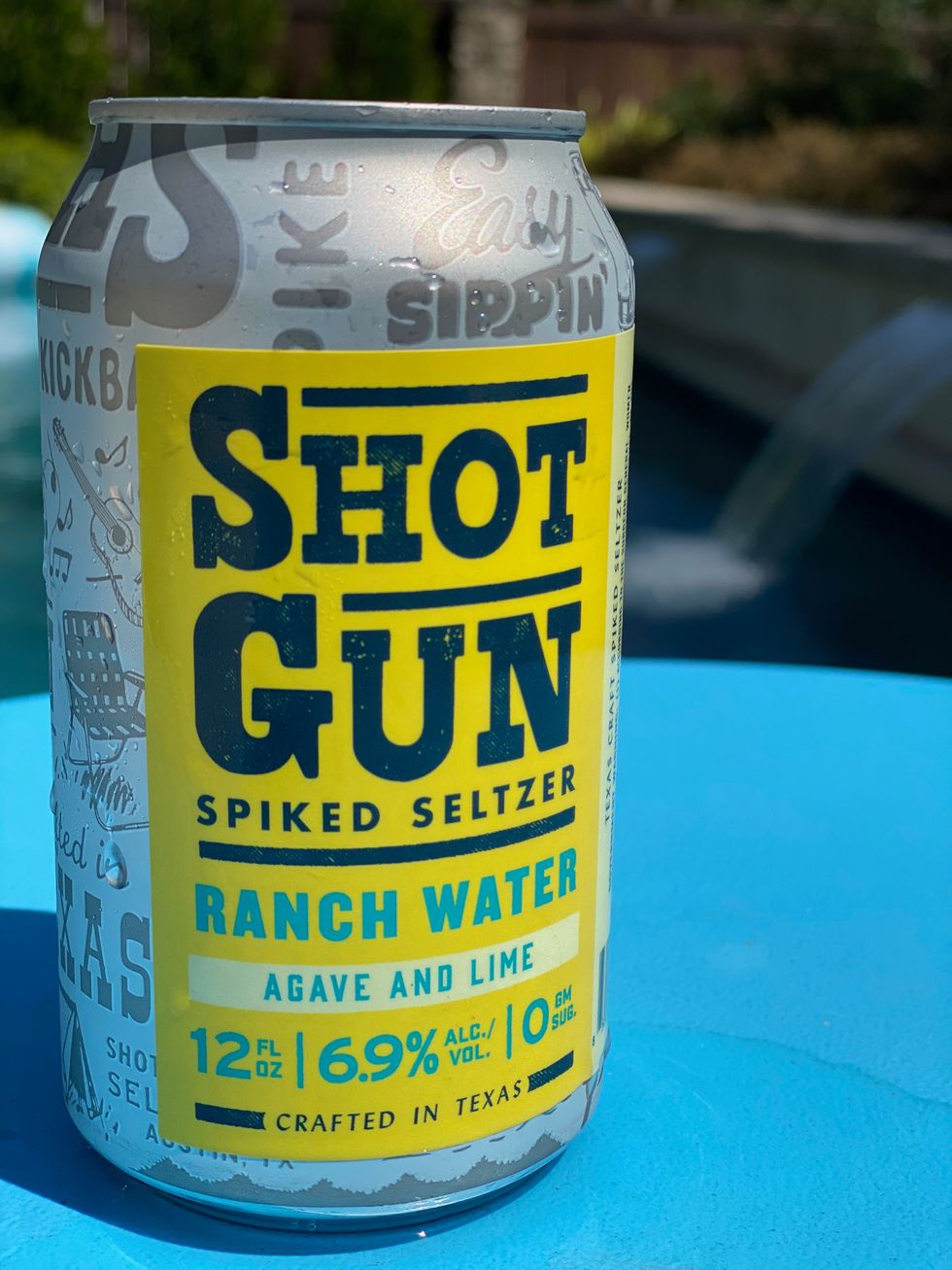 6.9% alcohol, 164 calories, 3g carbs, gluten free, alcohol from cane sugar and agave
Sorry, but there has to be a loser, and this was it. Five of six tasters rated it last.
From a wife and husband team working from their space in Cuernavaca. Their major investor is a Texas hero—the founder of Big Ass Fans, which sold for $500 million in 2017. Time to put a couple mil back into product development.
Tasting notes: "not fresh," "musty," "aftertaste," "rough," "chemical-ly," "sour"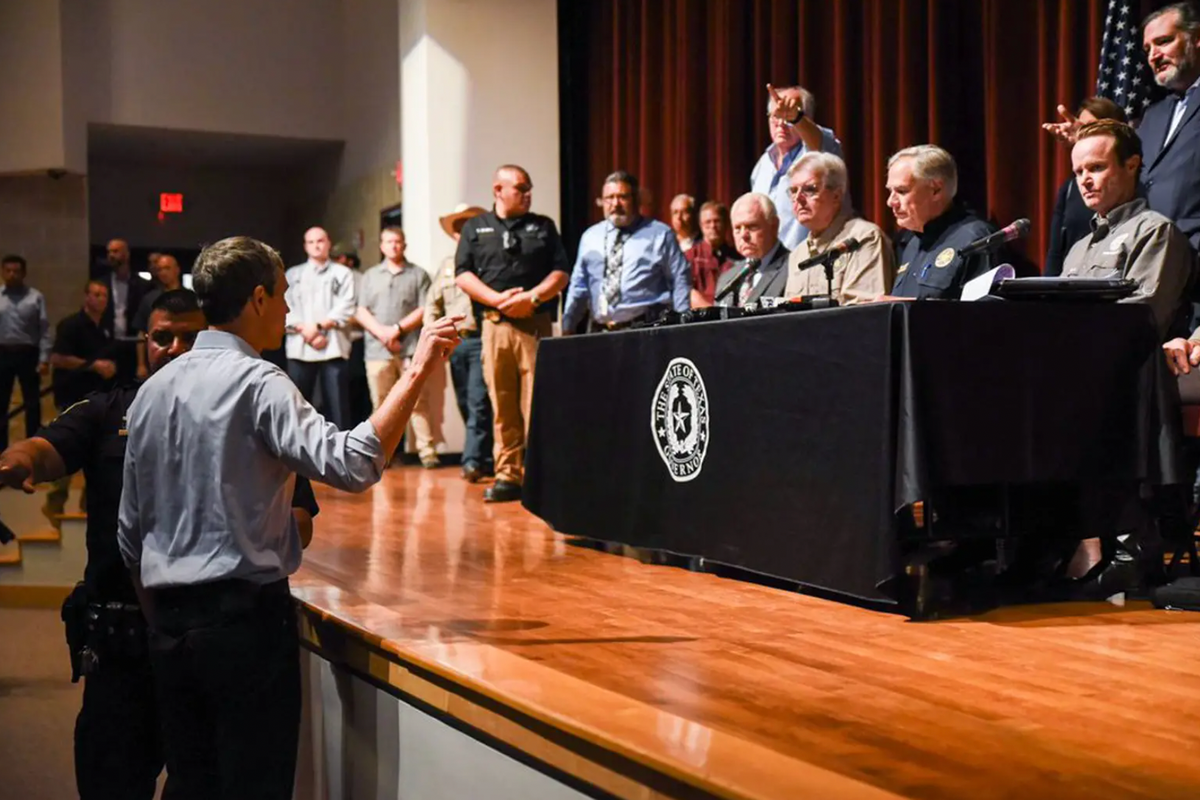 By Patrick Svitek
Beto O'Rourke caused a dramatic scene on Wednesday when he angrily confronted Gov. Greg Abbott at his news conference about the Uvalde school shooting, yelling, "This is on you."
After Abbott was done giving his initial remarks, O'Rourke approached the stage and told Abbott he was "doing nothing" to combat gun violence. He said the Uvalde massacre, in which a gunman killed 19 children and two adults, was "totally predictable."
Some of the Republican officials onstage with Abbott quickly denounced O'Rourke, telling him to go away. Another man onstage used expletives to criticize O'Rourke for interrupting the event.O'Rourke was eventually escorted away amid the unruly scene.
"I can't believe that you're a sick son of a bitch that would come to a deal like this to make a political issue," Uvalde Mayor Don McLaughlin told O'Rourke at one point.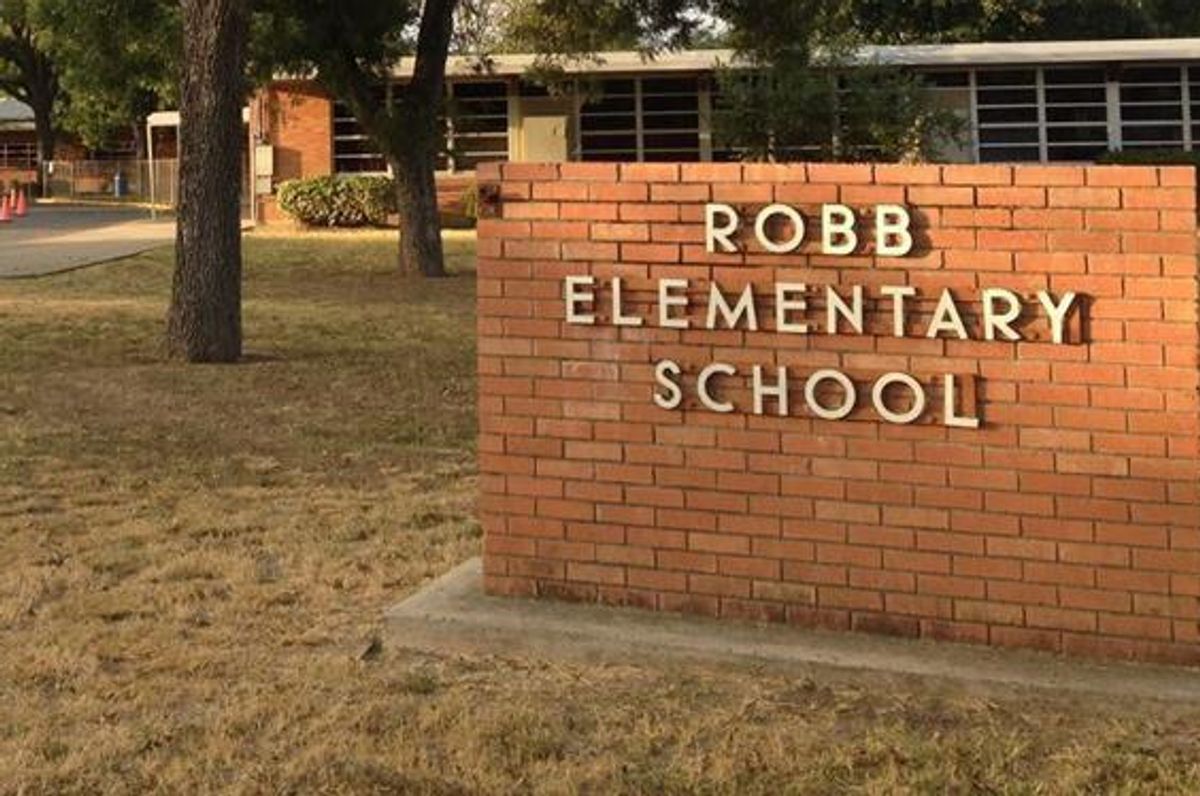 Nineteen kids and two adults are dead after a shooting at Robb Elementary School in Uvalde, Texas—a small town an hour and a half west of San Antonio—on Tuesday afternoon.
Gov. Greg Abbott said the suspect, 18-year-old Salvador Ramos, is believed to have been killed by the police. The Uvalde Police Department said the shooting began at 11:43 a.m. Tuesday.
"What happened in Uvalde is a horrific tragedy that cannot be tolerated in the state of Texas," Abbott said. "He shot and killed—horrifically, incomprehensibly."

Texans are grieving for the victims of this senseless crime & for the community of Uvalde.

Cecilia & I mourn this horrific loss & urge all Texans to come together.

I've instructed @TxDPS & Texas Rangers to work with local law enforcement to fully investigate this crime. pic.twitter.com/Yjwi8tDT1v
— Greg Abbott (@GregAbbott_TX) May 24, 2022
According to University Health Hospital officials, a 66-year-old woman and 10-year-old girl arrived in critical condition. Uvalde Memorial Hospital reportedly received 13 children for treatment and two individuals who were already deceased. At the time, it was believed 14 had died in this shooting.

The shooter prompted a lockdown at the elementary school of just under 550 students, with San Antonio Police sending SWAT, and Eagle chopper and Crime Scene Investigators.
According to White House press secretary Karine Jean-Pierre, President Joe Biden has been briefed on the tragedy and "His prayers are with the families impacted by this awful event, and he will speak this evening when he arrives back at the White House."
At 21 deaths, it is the deadliest school shooting in Texas and one of the deadliest in the U.S. since 26 at Sandy Hook Elementary lost their lives. This is the U.S.'s 213th mass shooting of 2022.