Get connected with our daily update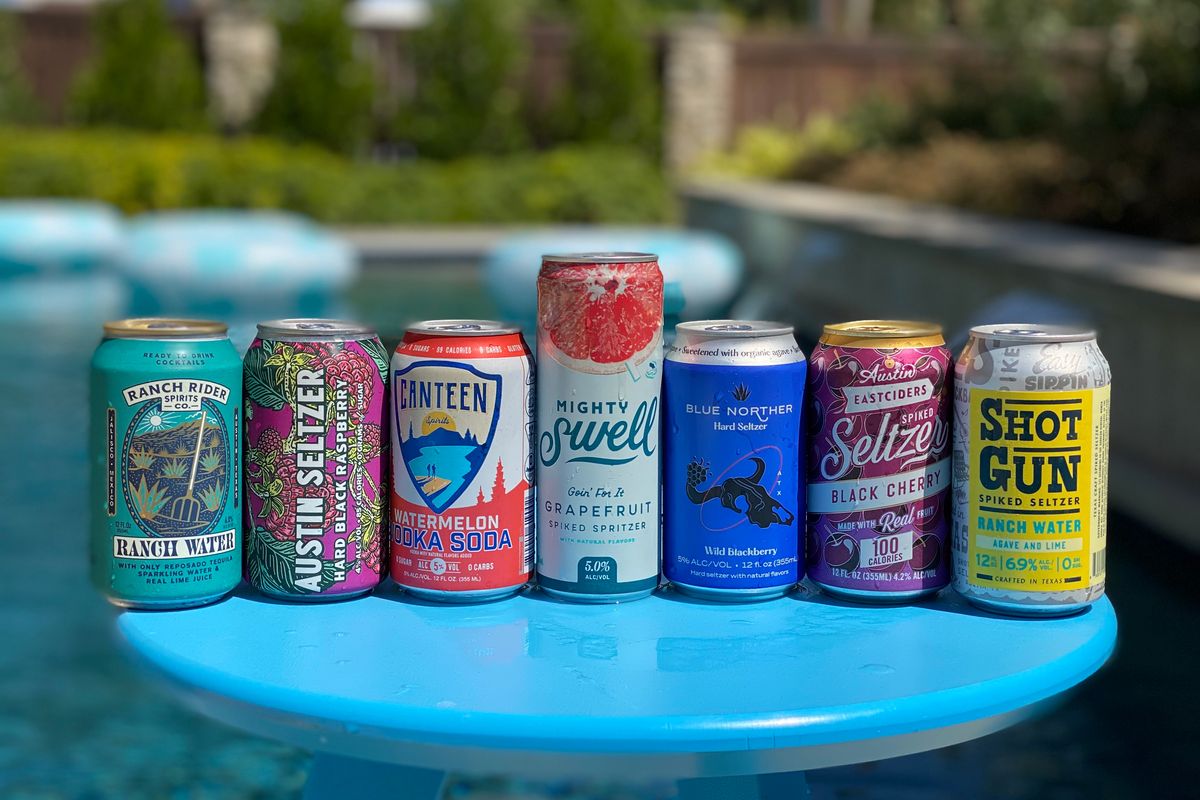 (Austonia)
Journalism can be a tough business, and sometimes you get an unappealing assignment that you just have to power through.
That's not this one. This time, the Austonia team assembled under perfect conditions—a 102-degree Austin afternoon, poolside, under shade—for a label-on tasting of seven authentic Austin hard seltzers.
---
Methodology
The tasters were the usual suspects from the top of Austonia's site, plus beverage industry veteran and guest taster, Austinite Federico Martinez. The age range was 21 to embarrassed-to-admit, evenly divided between women and men.

Prior to commencing the tasting, we cleared our palates with Topo Chico and sipped some White Claw Mango to create a reference flavor.
Results
You can't go wrong with any of these hometown heroes. They're all built to be consumed in multiples, with varying flavors and sweetness, but with a thirst-quenching flavor profile in common.
As these beverages are all Austin-based, we wanted every single one to get a trophy. And they did. But we are calling out our most and least favorites, in the interest of journalistic integrity.
From first to last place, here are our ratings:
Ranch Rider Spirits Co., Ranch Water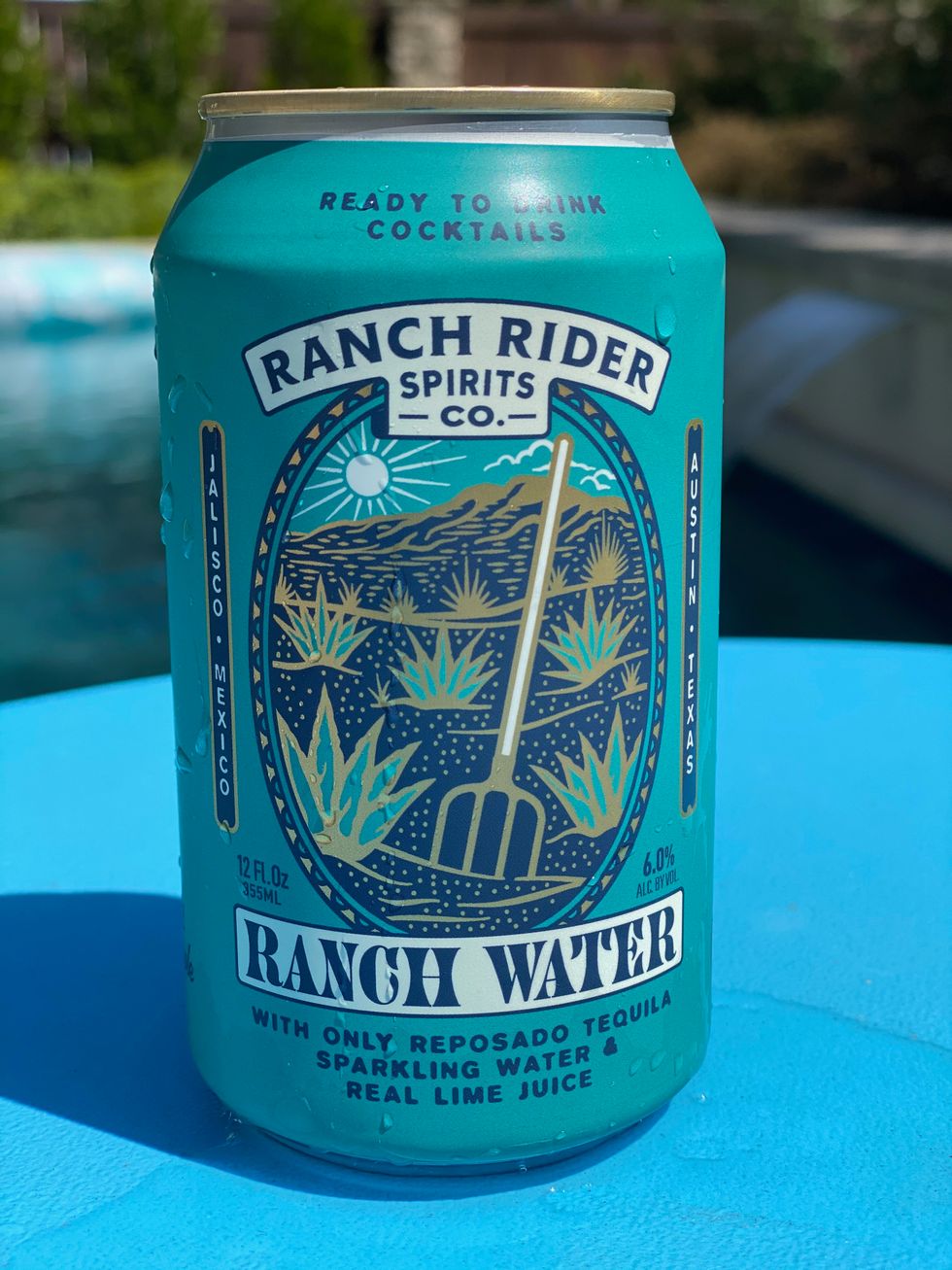 6% alcohol, 119 calories, 1.5g carbs, gluten free, tequila
Our winner! All five amateur tasters ranked it #1, and our professional taster ranked it #2, after Mighty Swell. This cocktail-in-a-can consists of reposado tequila, sparking water and lime juice.
Created by two University of Texas MBA students who started a food truck before figuring out the real money is in booze.
Tasting notes: "tequila aroma," "very natural flavor," "subtle," "like a light (not sweet) margarita," "solid drink", "like being buried in warm sand," "for a tequila lover on a hot day"
Mighty Swell Spiked Spritzer, Grapefruit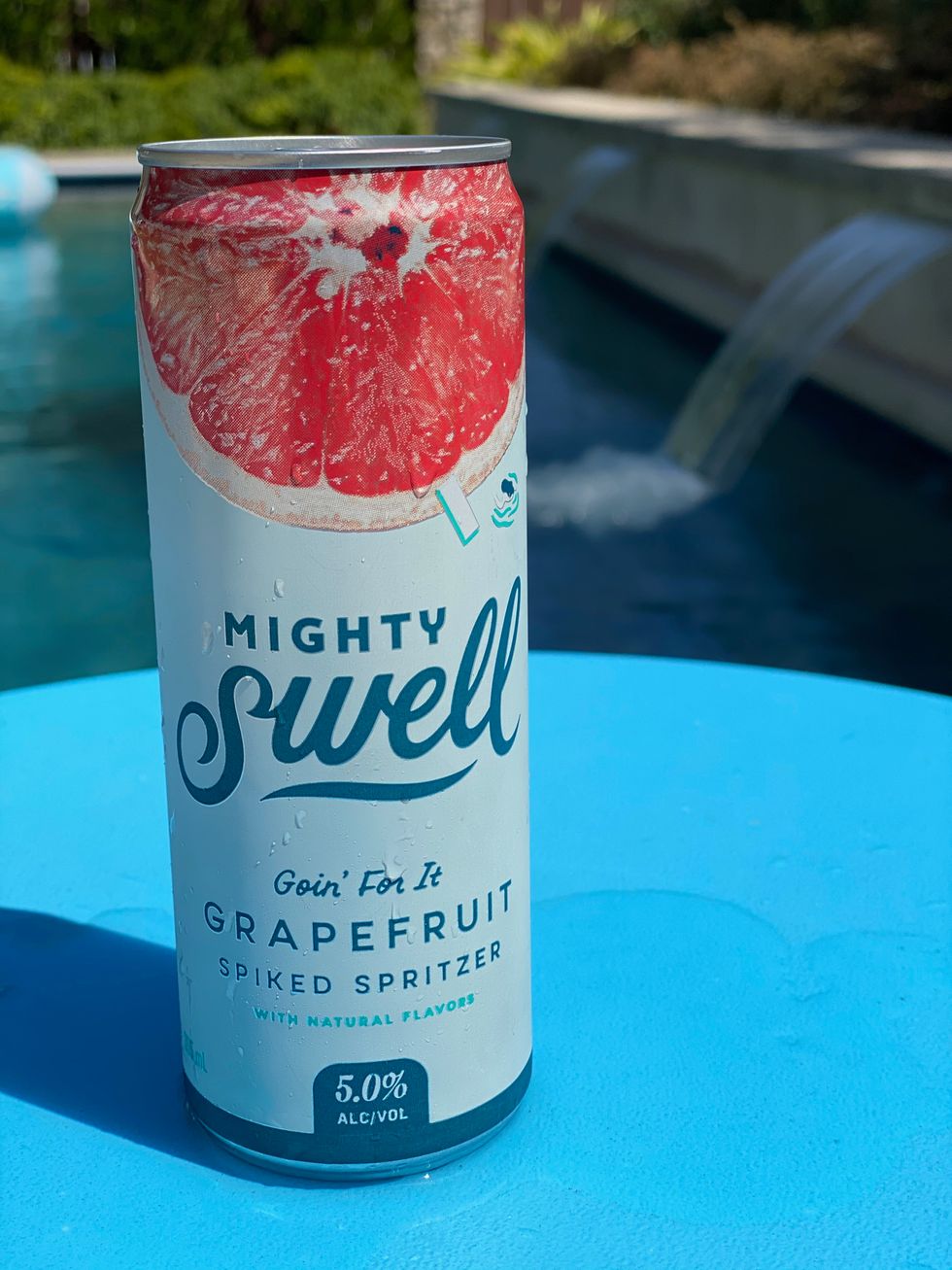 5% alcohol, 110 calories, 4g carbs, gluten free, alcohol from sugar
An expertly-branded big money favorite, from the founder of Sweet Leaf tea (sale price undisclosed) and Deep Eddy Vodka (est. sale price $150M - $300M), along with other industry veterans.
This is the only one of the seven that's packaged in the tall, slim can used by White Claw.
Tasting notes: "great aromatics," "real grapefruit flavor," "aftertaste!," "no after flavor," "not overly sweet," "sugary," "natural and fresh"
Canteen Spirits Vodka Soda, Watermelon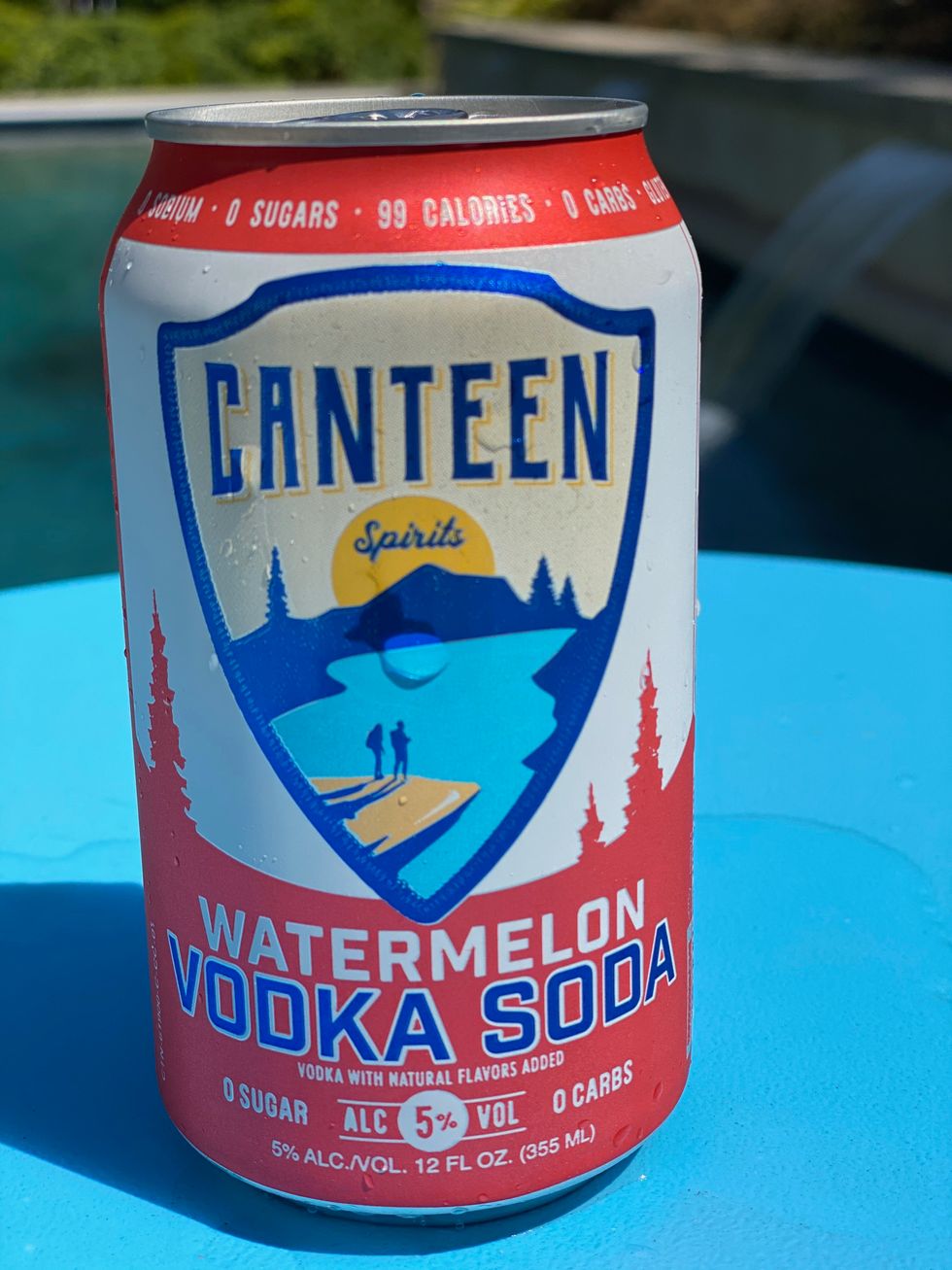 5% alcohol, 99 calories, 0g carbs, gluten free, vodka
Another ringer. This vodka soda is from founders of Deep Eddy Vodka, Treaty Oak Whiskey and Waterloo Sparkling Water. Seed investors include a mix of Texas and Tennessee music celebs, and professional investors include Dan Graham's (BuildASign, $280M sale to Vistaprint parent) Springdale Ventures.
Tasting notes: "refreshing," "not real flavor," "super fizzy," "Jolly Rancher flavor," "soft flavor," "smooth and light," "could knock some back on a hot day"
Blue Norther Hard Seltzer, Wild Blackberry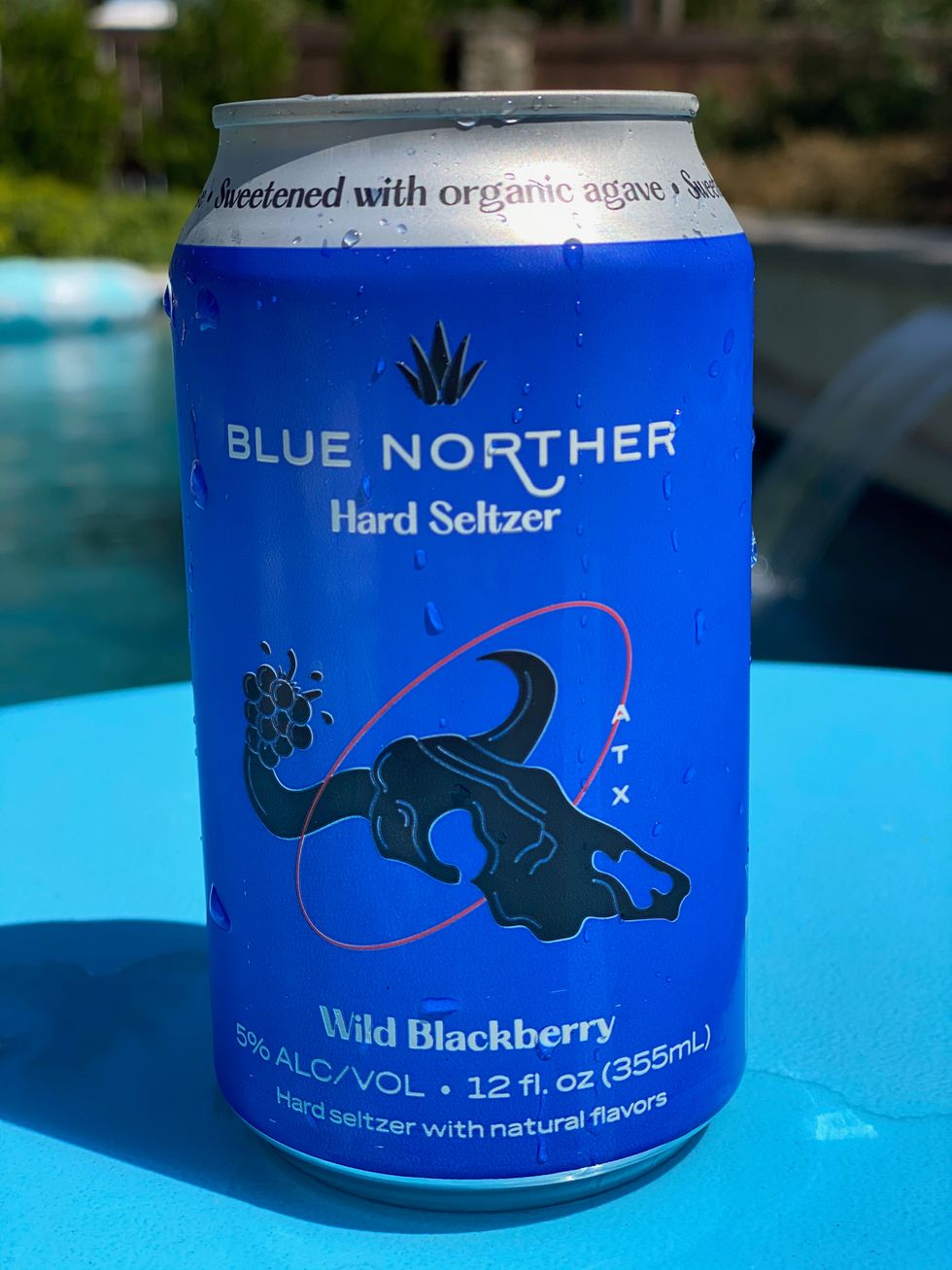 5% alcohol, 110 calories, 5g carbs, gluten free, alcohol from sugar
The product of a father-son team, both named ... you know where this is going ... Austin.
Tasting notes: "uncommon flavor," "real juice," "too sweet," "almost syrupy," "I can feel my future hangover"
Austin Eastciders Spiked Seltzer, Black Cherry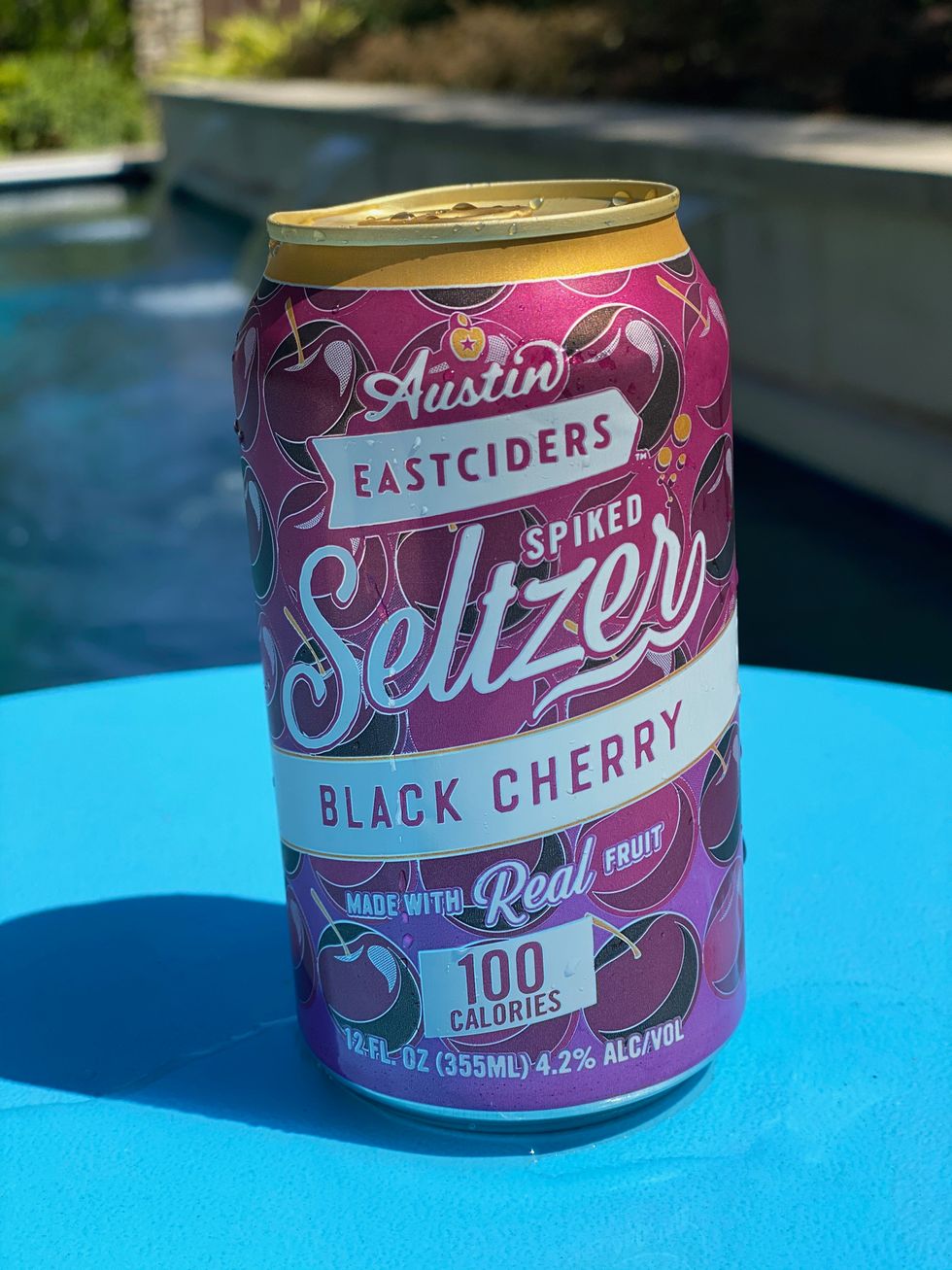 4.2% alcohol, 100 calories, 5g carbs, gluten free, hard apple cider
Punny name. From English transplant Ed Gibson, who came from "cider country" to East Austin. Visit him on Barton Springs Road, in the old Uncle Billy's.
Tasting notes: "tart, nice flavor," "mix with cough syrup," "good flavor," "sparkly," "smells like a popsicle"

Austin Seltzer, Hard Black Raspberry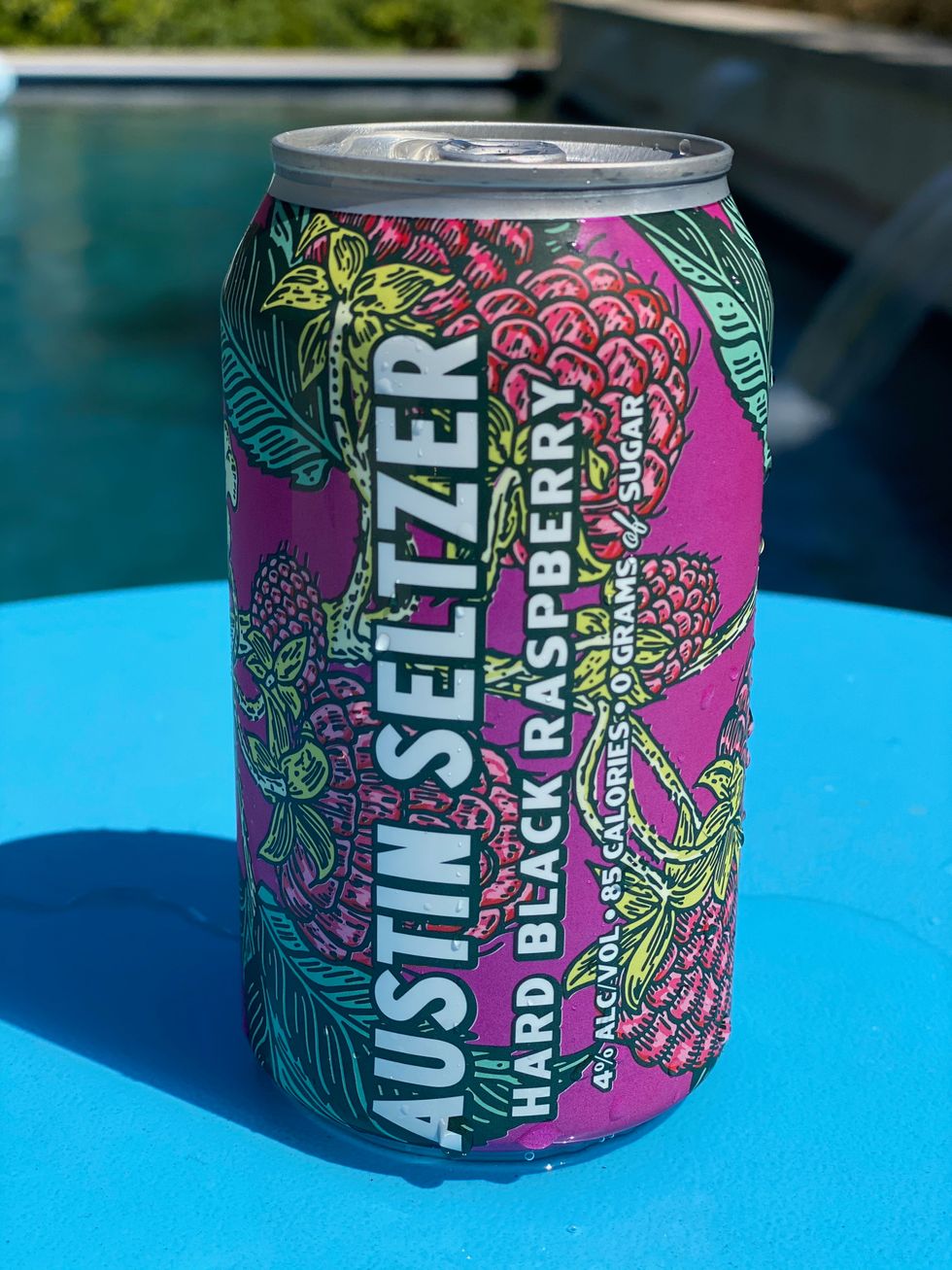 4% alcohol, 85 calories, alcohol from organic cane sugar
​Little information is known about this new brand, but it should be noted that each pack comes with an assortment of flavors, so each taster tried a different flavor.
Tasting notes: "watery," "almost like water," "candy aftertaste," "ghost flavor," "light", "not fully formed," "I could drink it all day"
Shotgun Spiked Seltzer, Ranch Water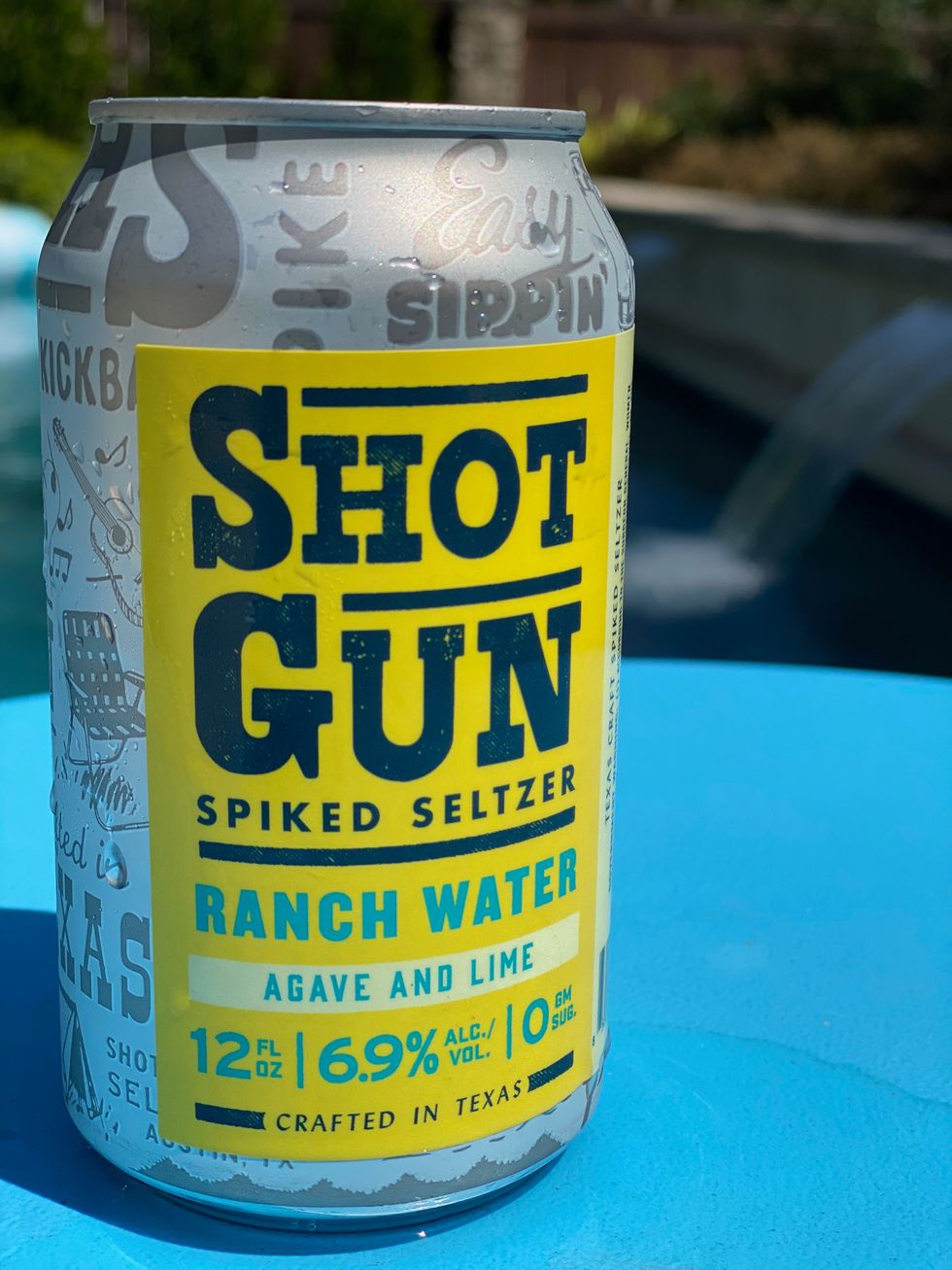 6.9% alcohol, 164 calories, 3g carbs, gluten free, alcohol from cane sugar and agave
Sorry, but there has to be a loser, and this was it. Five of six tasters rated it last.
From a wife and husband team working from their space in Cuernavaca. Their major investor is a Texas hero—the founder of Big Ass Fans, which sold for $500 million in 2017. Time to put a couple mil back into product development.
Tasting notes: "not fresh," "musty," "aftertaste," "rough," "chemical-ly," "sour"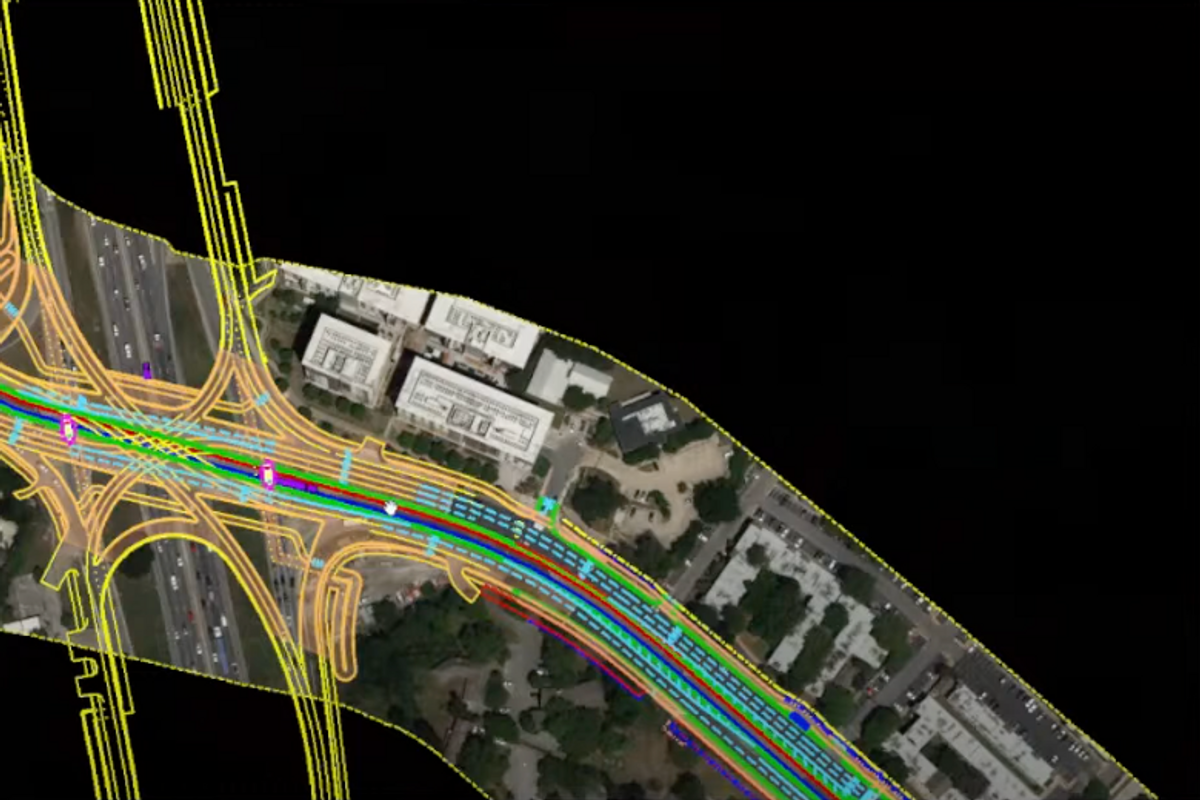 Designs for stations along Project Connect's Blue Line were presented this week, giving a detailed look at what part of the rail system extending from downtown to the airport could look like.
The planned stations that have gotten the latest focus include Waterfront, Travis Heights and Lakeshore stations past Lady Bird Lake.
At the Waterfront station, the preliminary design aims to prevent visual obstructions and save on costs. This is accomplished by a transit guideway that will lower from the bridge to a level station.
Heading onto East Riverside Drive, the light rail faces a curve requiring a slow down to about 10 miles per hour.
The Travis Heights station could involve relocating a pedestrian crosswalk zone at Alameda Drive to Blunn Creek. Since light rails can't effectively operate on a steep grade, this allows the transit guideway to avoid that.
From there, the rail will extend to the Norwood Park area, and though it will reach along the right-of-way zone, the park will be able to remain open.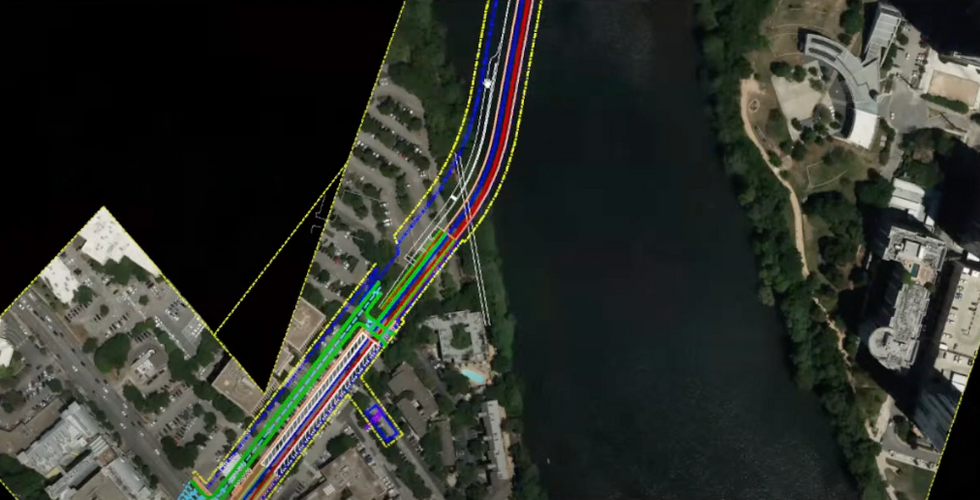 A view of the Blue Line by Lady Bird Lake. (Project Connect)
The line involves some coordination with the Texas Department of Transportation. That's because the department is working on an intersection that will have to be built before the phasing of the section of the Blue Line involving an I-35 crossing.
When it comes to the safety of cyclists and walkers, design ideas include a pedestrian hybrid beacon by East Bouldin Creek that would provide a protected signal to cross. And for the intersection TxDOT is carrying out, Project Connect is working with them on pedestrian access across the intersection. It could involve shared use paths along the street and crossings beneath it.
This summer, the public can expect 30% of design and cost estimates to be released. Though the project was $7.1 billion when voters approved it in November 2020, the latest estimates factoring in inflation and supply chain constraints show it could ultimately be upwards of $10 billion.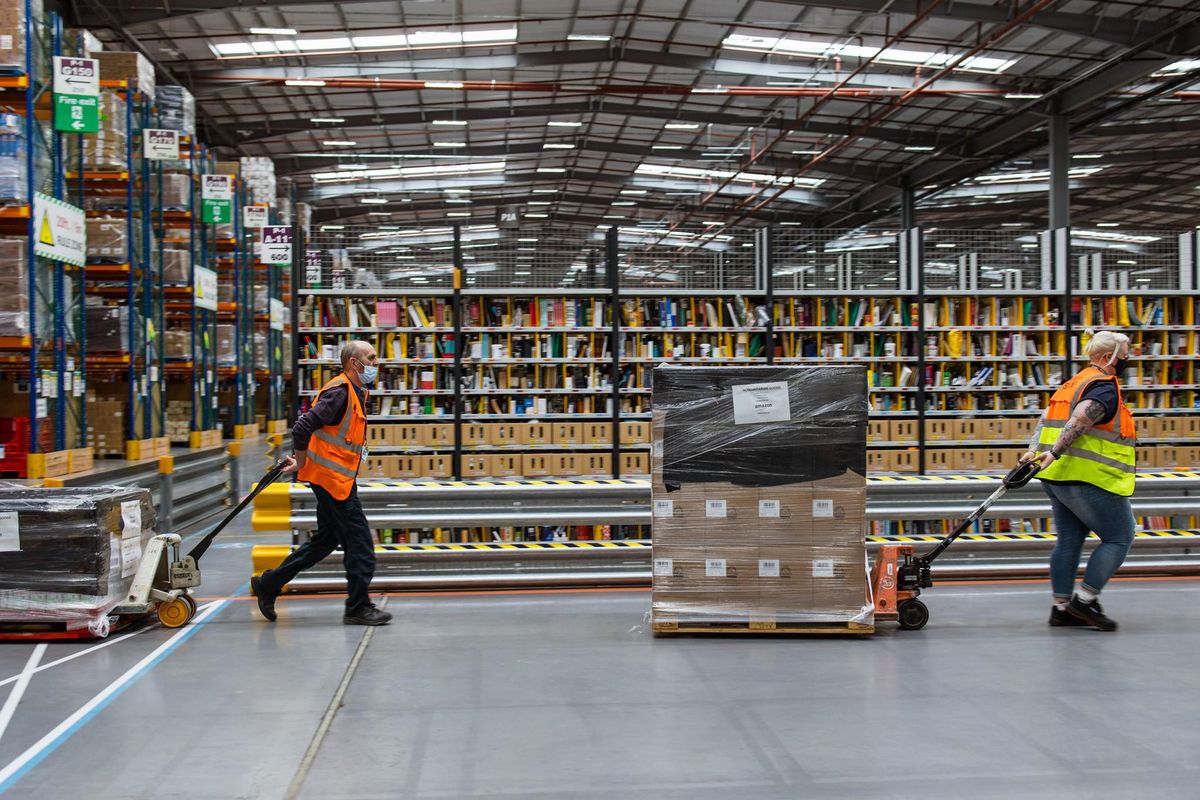 Plans for an Amazon warehouse in Round Rock—a $250 million project slated to be a large distribution center—are on hold.
This comes just after the tech giant had its worst financial quarter in seven years.
The details:
Late last year, it announced an expansion at the Domain adding 2,000 more corporate and tech jobs.
Amazon still owns the site in Round Rock. Plans for it are unclear.
Early this week, the Wall Street Journal reported that Amazon is aiming to scrap warehouse space as it faces a slowdown in its e-commerce operations.
Part of that effort involves exploring the possibility of ending or renegotiating leases with outside warehouse owners. Another aspect is a plan to sublease warehouse space.
"It allows us to relieve the financial obligations associated with an existing building that no longer meets our needs," an Amazon spokeswoman told the Wall Street Journal. "Subleasing is something many established corporations do to help manage their real estate portfolio."